Gogglebox fan favourites Giles Wood and Mary Killen are responsible for some of the most ICONIC moments on the show. We love their deadpan sense of humour and of course their iconic armchair that matches the wallpaper.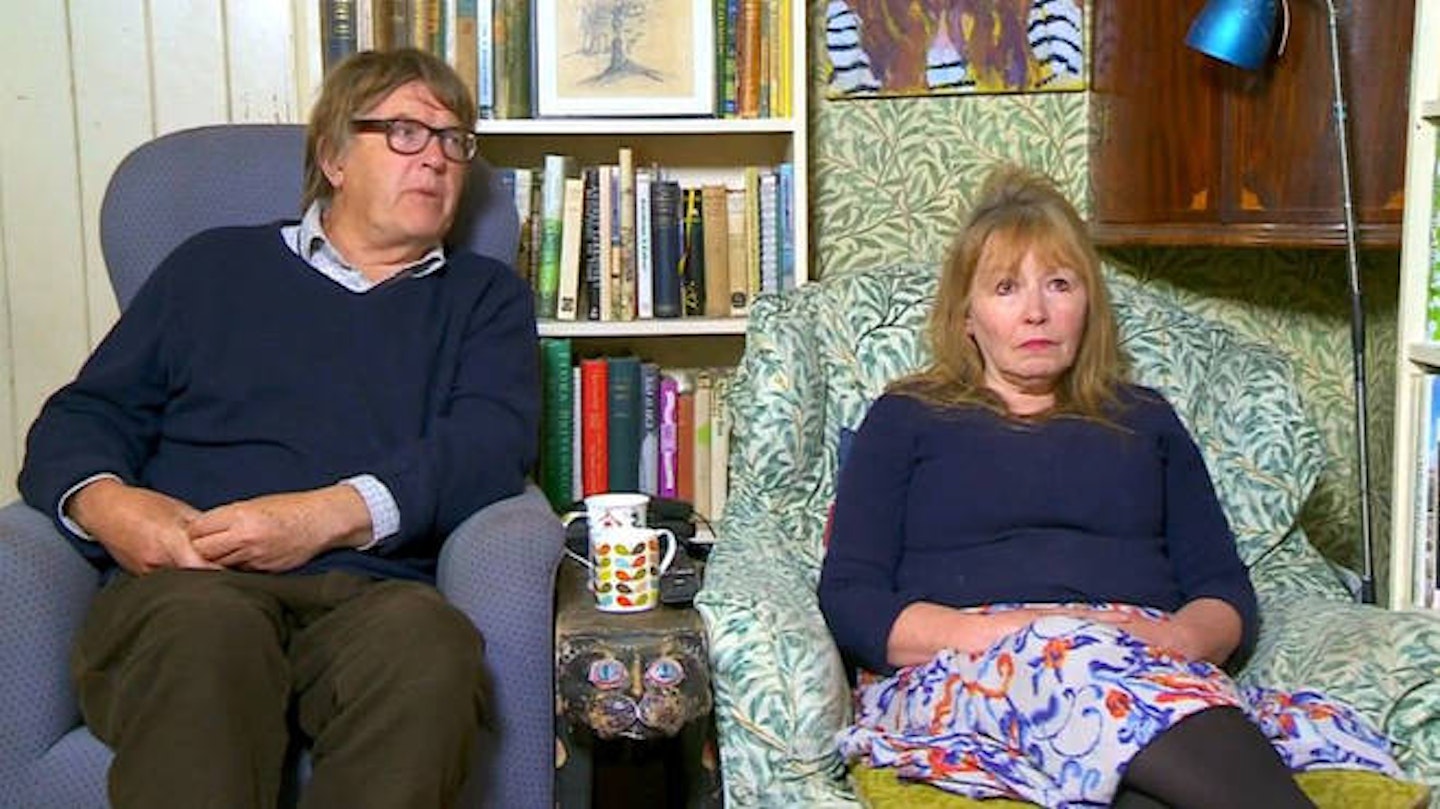 However, in a recent episode, Giles and Mary got themselves into a bit of hot water after commenting on Susanna Reid's interview with Boris Johnson (you know, the one where he didn't know who Lorraine Kelly was).
At one point in the interview Susanna told Boris about a 77 year old Elsie, who is struggling with her heating bills. Elsie is struggling to such an extent Elsie she's been forced to ride the bus all day just to keep warm.
Boris Johnson replied that it was him that introduced these free bus passes for the elderly.
In response to this line of questioning, Mary said, "I am very sorry for Elsie but Susanna is making out it is Boris's fault and like he doesn't care."
Giles responded by asking Mary, "Whose fault is it?" To which she replied, "Well it is the global situation."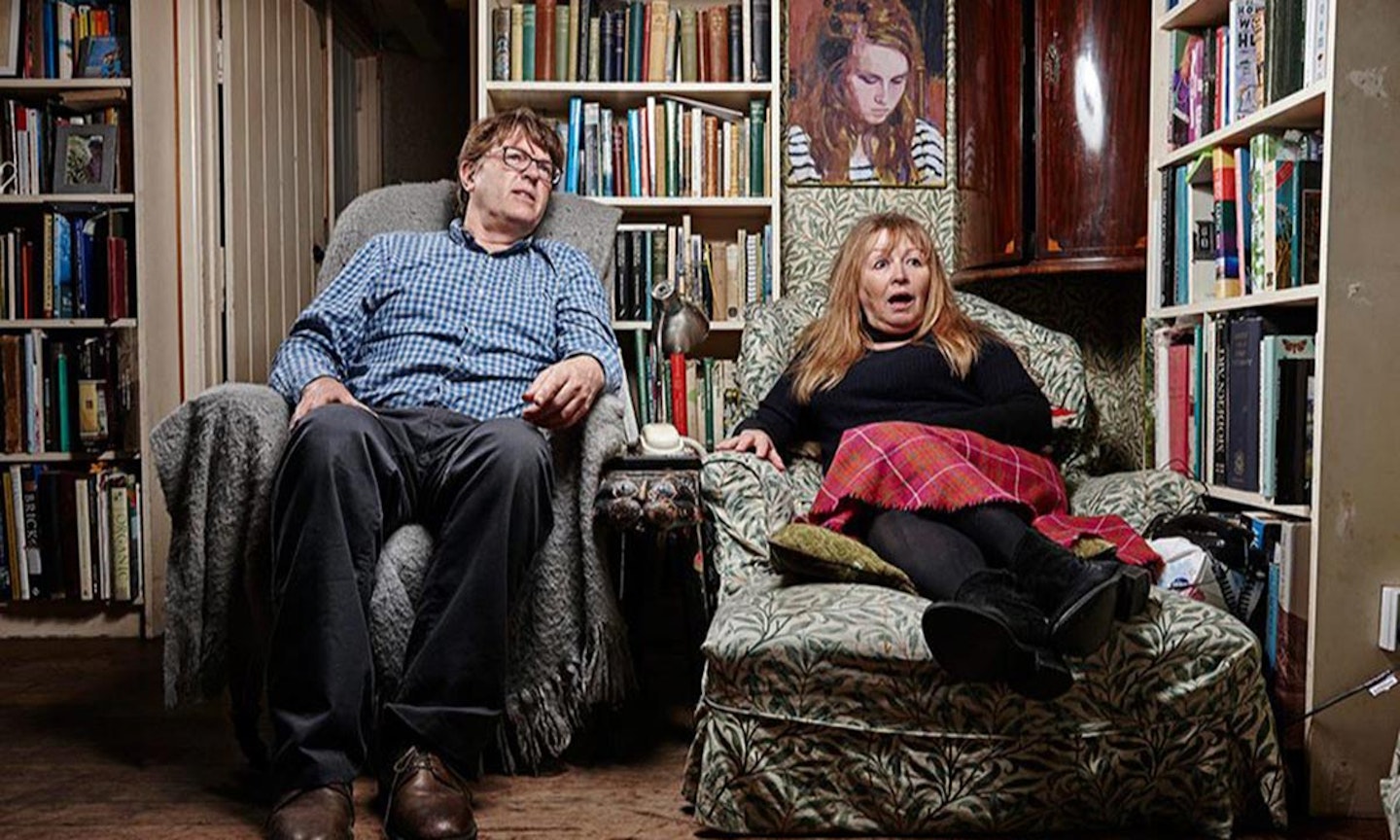 These comments angered many fans, who took to Twitter to voice their feelings. One person wrote, "Is Mary being serious? She would NEVER make those excuses for anyone else."
Another person added, "Mary cries her eyes out at nothing every week until it comes to real stuff."
Others called for Giles and Mary to be axed from the show. Someone commented, "#Gogglebox get rid of Mary."
Another person was of the same view writing, "Please @Channel4 get rid of Mary & Giles. They are so out of touch & awful."
Channel 4 is yet to respond, but based on comments Mary has made in the past of a political nature it seems unlikely there will be any major repercussions for what she has said.
From their out of the ordinary jobs to their cute relationship history, here's everything you need to know about Giles and Mary...
What do Giles and Mary do for a living?
Giles is an artist who studied at Wimbledon Art School. Whilst he has been berated on the show by Mary for not having a job, Giles also works as a writer, contributing to the online magazine The Oldie where he discusses the environment, politics and his family.
Mary has similar interests to Giles and also works as an author and columnist- she even has a column in The Spectator. On top of this she has written multiple books. Mary reportedly also worked as a model in her early 20s (wow).
What did Giles and Mary look like when they were younger?
In February of this year Giles shared three throwback pictures of him and Mary on Instagram with the caption, "Giles and Mary, circa 1986."
Fans were quick to respond. One wrote, "Beautiful photo of you both."
Another compared Giles to Hugh Grant writing, "Giles looks like Hugh grant x and Mary is a babe 😍. They actually used to embrace each other too.... 😂."
Last year he shared a picture of them four years later with the caption, "Giles and Mary CIRCA 1990."
When did Giles and Mary meet?
Giles and Mary met at the age of 21 - Mary was a model and Giles was studying at Wimbledon Art School.
Check out other Gogglebox star's jobs:
Gogglebox cast real life jobs RADIO STACKED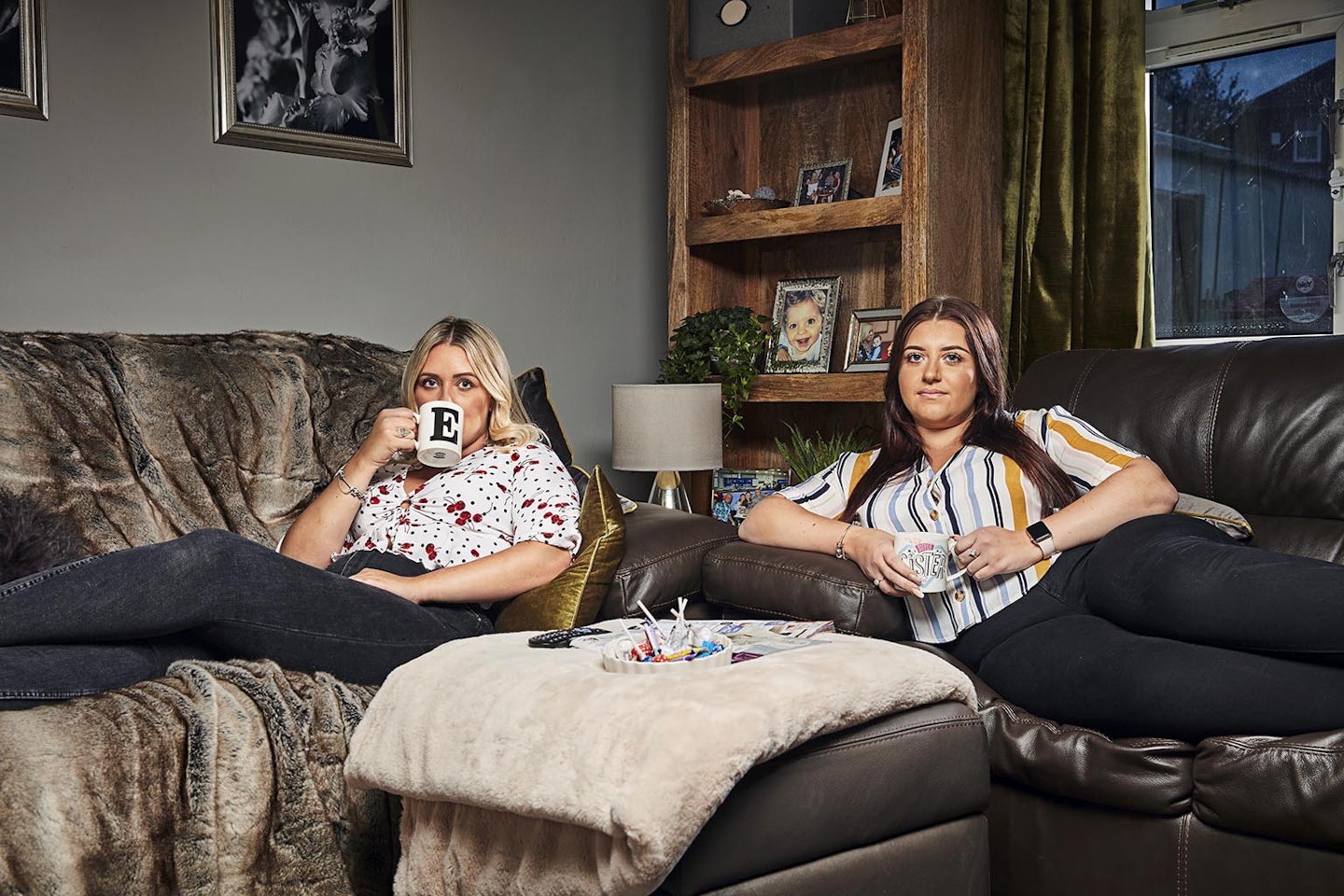 1 of 10
CREDIT: u00a9 Channel 4
Ellie and Izzi Warner
Sisters Ellie and Izzi Warner from Leeds first joined the show back in 2015. Izzi welcomed her baby girl, Bessie Rose, in February 2020, and after making a living as a nail technician has now qualified to be a mortgage adviser.Meanwhile, Izzi's sister Ellie is a hairdresser!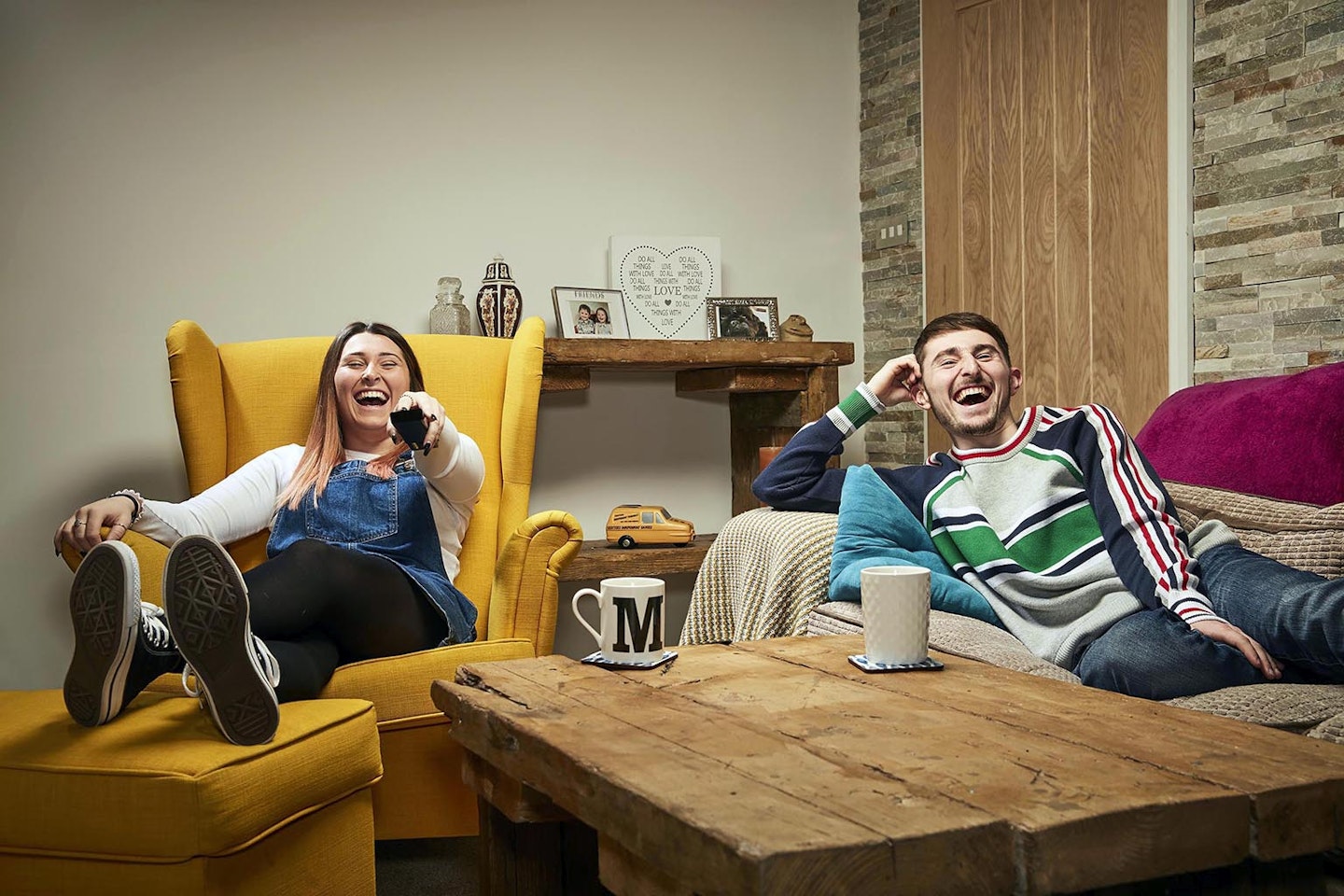 2 of 10
CREDIT: u00a9 Channel 4
Pete and Sophie
Brother and sister duo Pete and Sophie Sandiford first joined the cast in 2017. Whilst Sophie dresses shop windows for a living, brother Pete works for an insurance company.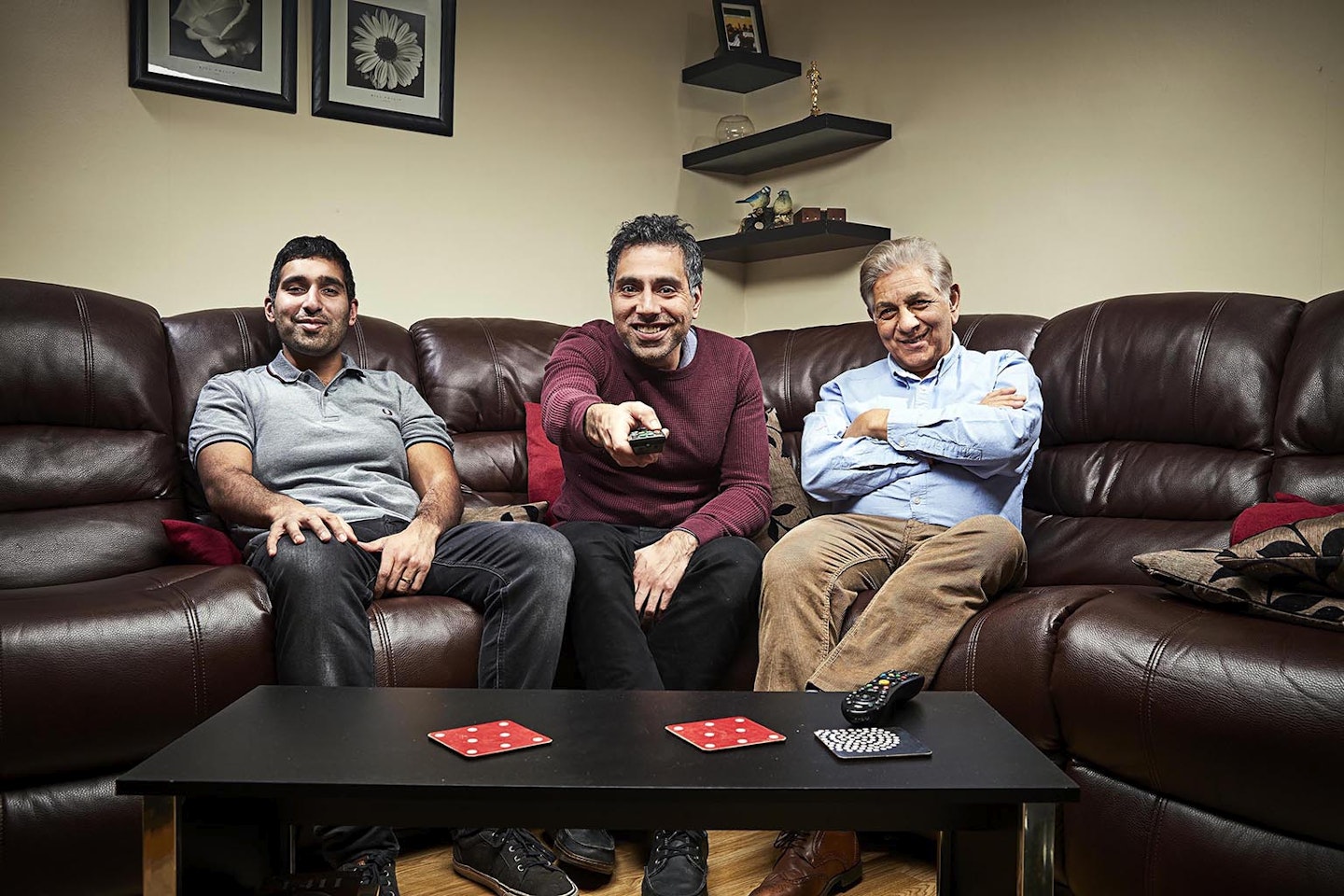 3 of 10
CREDIT: u00a9 Channel 4
The Siddiqui family
The Siddiqui family, made up of Umar, Baasit and their dad Sid, have become Gogglebox legends since joining the show back in series 1. Dad Sid is a retired engineer, he also worked for the NHS for 37 years. Baasit is an IT teacher in a secondary school whilst Umar has also works for the NHS, he has been a Biomedical Scientist in Microbiology at the Royal Derby Hospital for 17 years.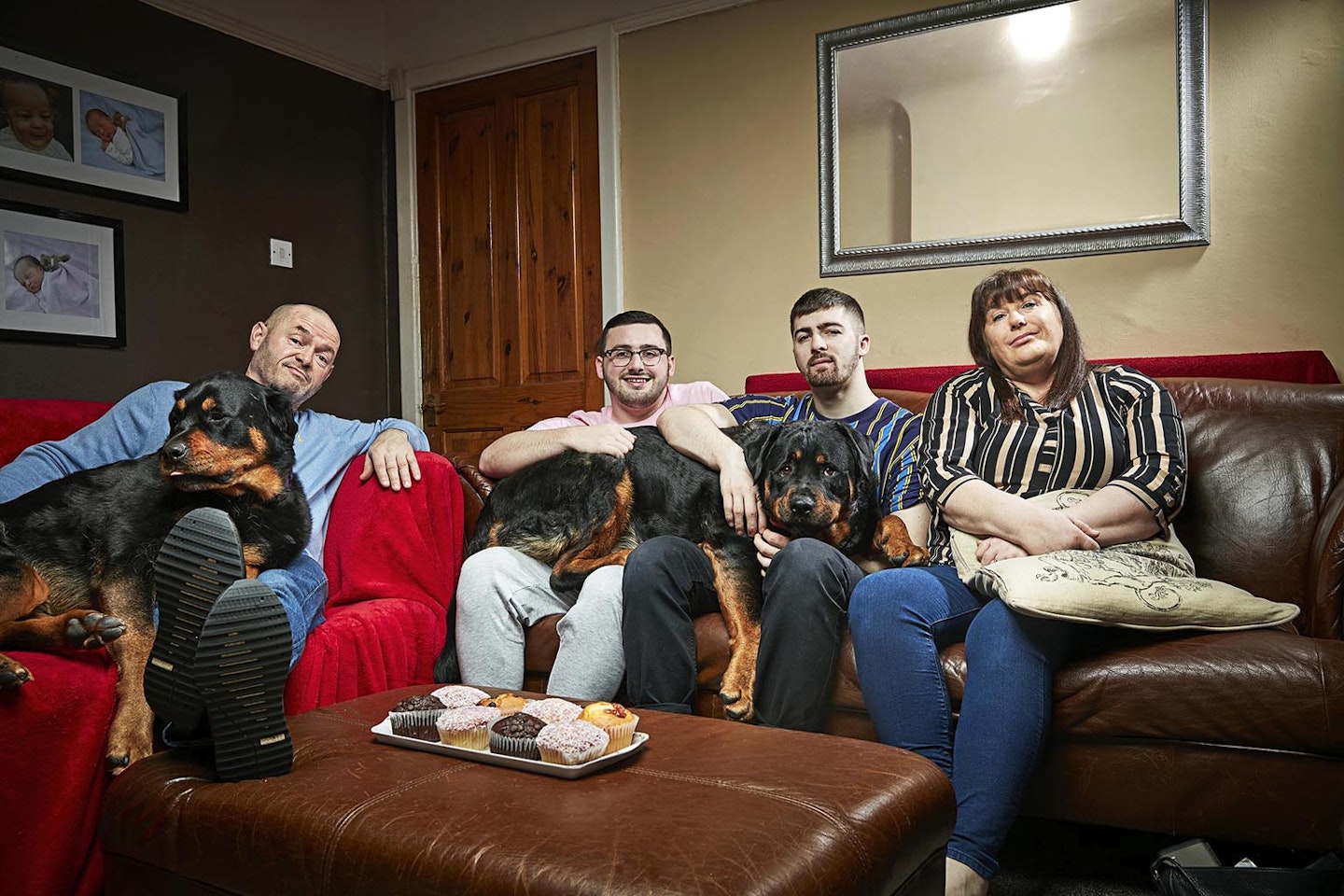 4 of 10
CREDIT: u00a9 Channel 4
The Malone family
The Malone family, made up of Tom, Julie, Tom Jnr and Shaun, are one of the most popular families with fans. They first joined the cast in 2014. As often documented on the show, Tom Jr is a professional dancer, but he also works as a freelance model! In March 2021, he announced he would be a chair-tester for an office supplies company, before quitting Gogglebox to pursue other career options. His brother Shaun is a football coach, whilst dad Tom is a lorry driver and mum Julie is a receptionist.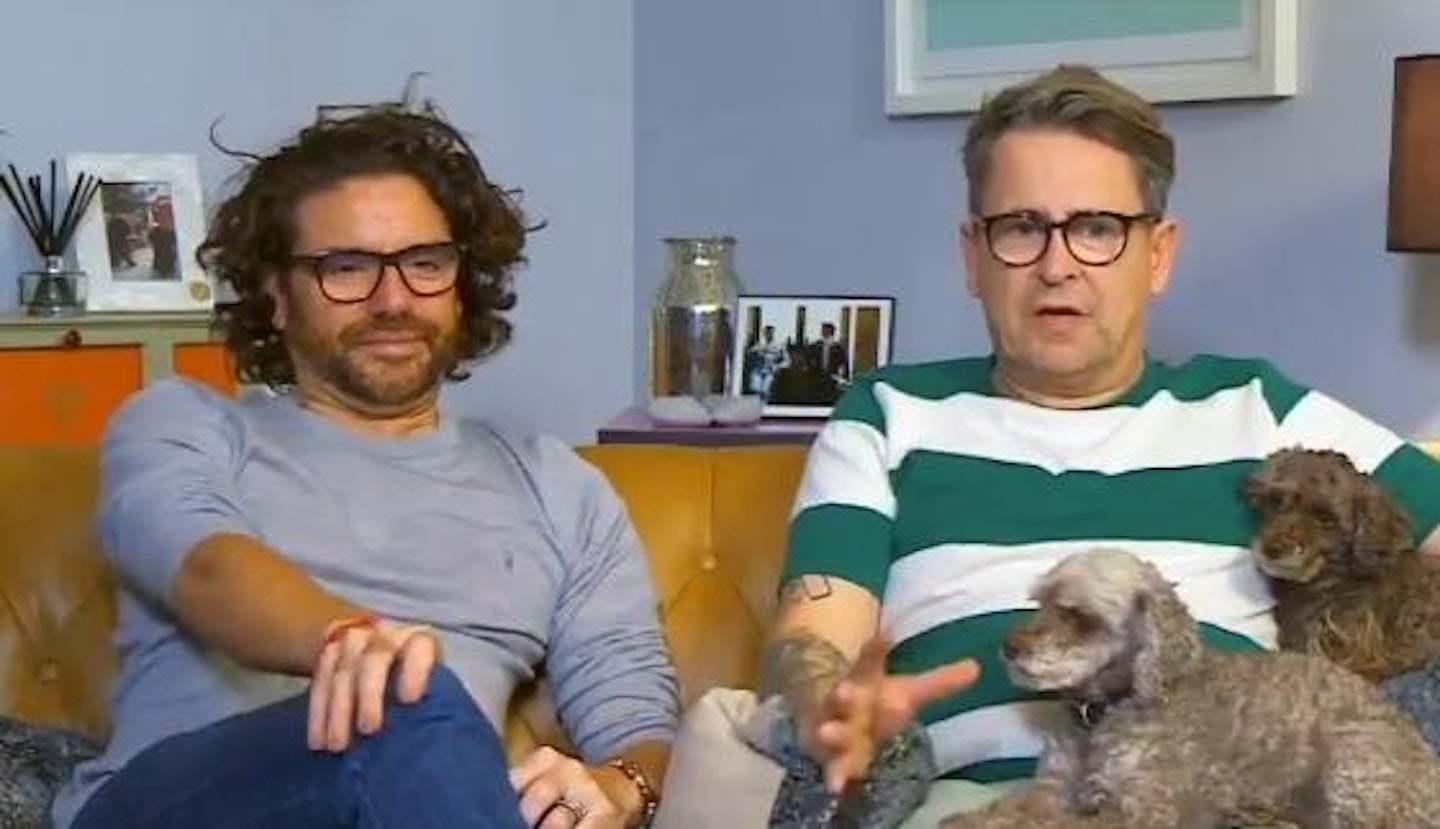 5 of 10
CREDIT: u00a9 Channel 4
Stephen Webb and Daniel Lustig
Stephen Webb has appeared on every single series of Gogglebox, and in 2019 his husband Daniel Lustig joined him! The pair both work as hairdressers.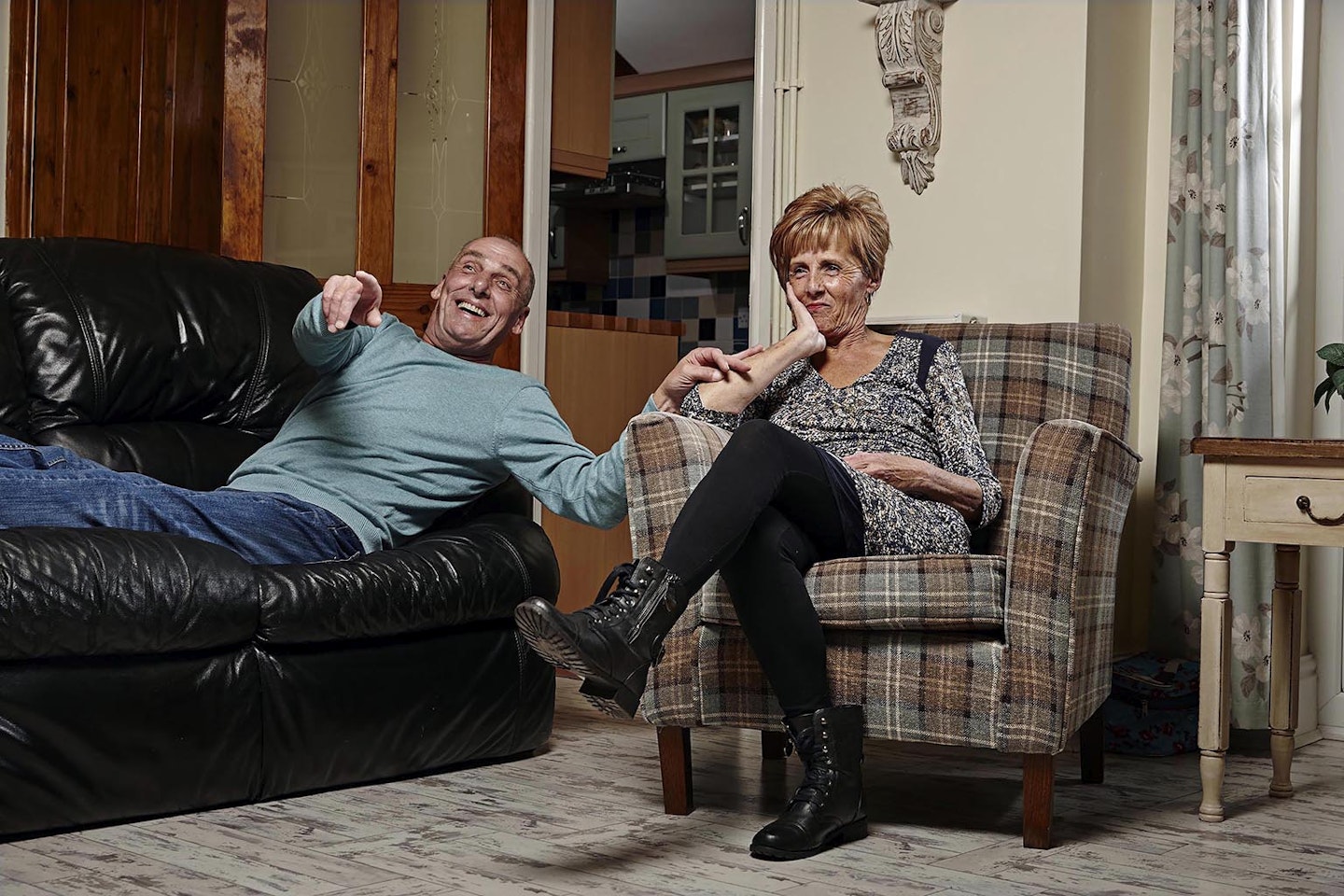 6 of 10
CREDIT: u00a9 Channel 4
Dave and Shirley
Welsh couple Dave and Shirley, who have been married for over 40 years, first joined the show back in 2015. Shirley works in retail and Dave is a factory worker.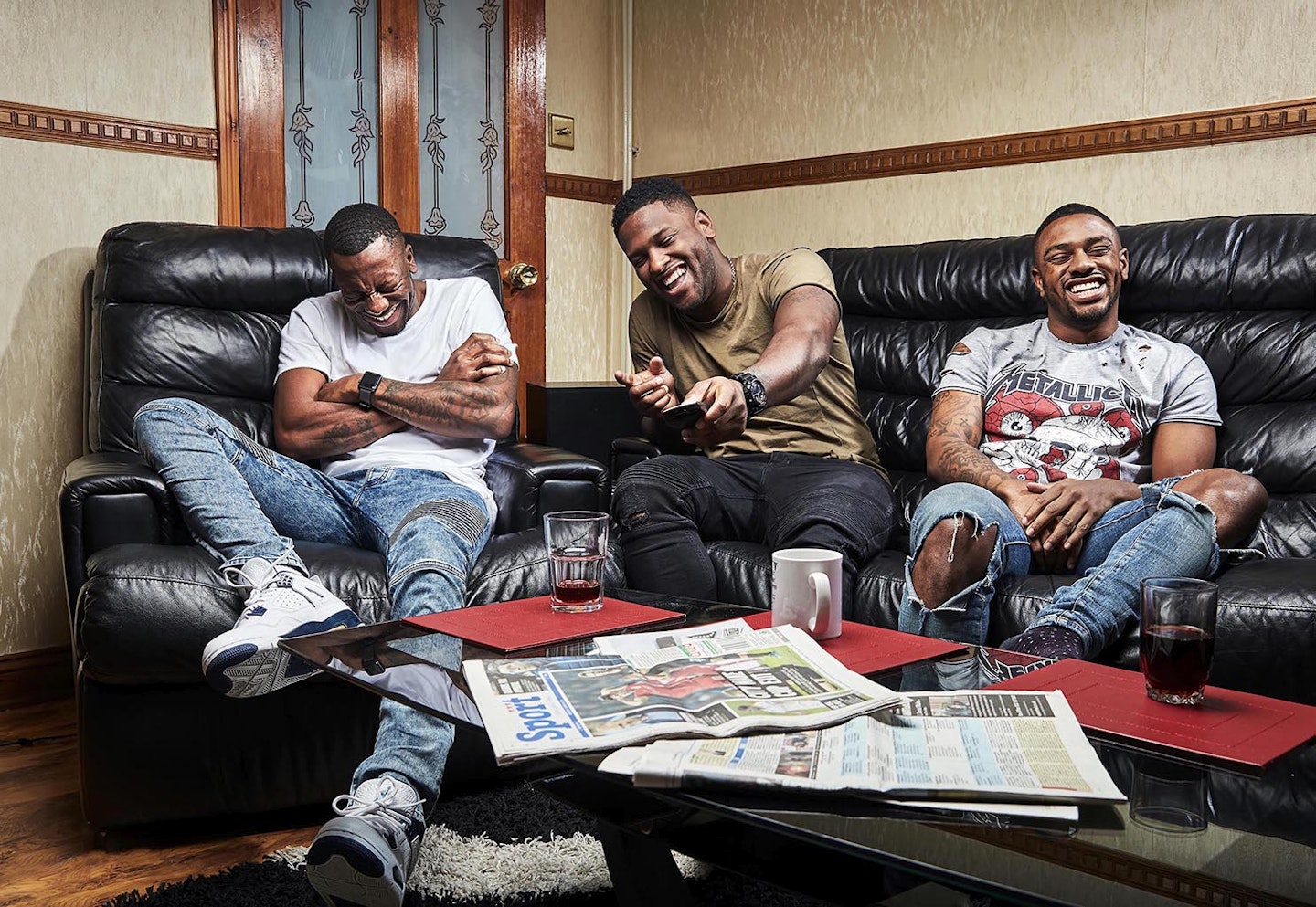 7 of 10
CREDIT: u00a9 Channel 4
Tremaine, Twaine and Tristan
Tremaine, Twaine and Tristan, brothers from Bristol, joined back in 2016, but the trio didn't appear on series 15. Whilst Tremaine is a chef, Twaine is a winger for Hereford FC and Tristan used to be a semi-professional footballer for Bristol FC but is now playing for Bradford Town.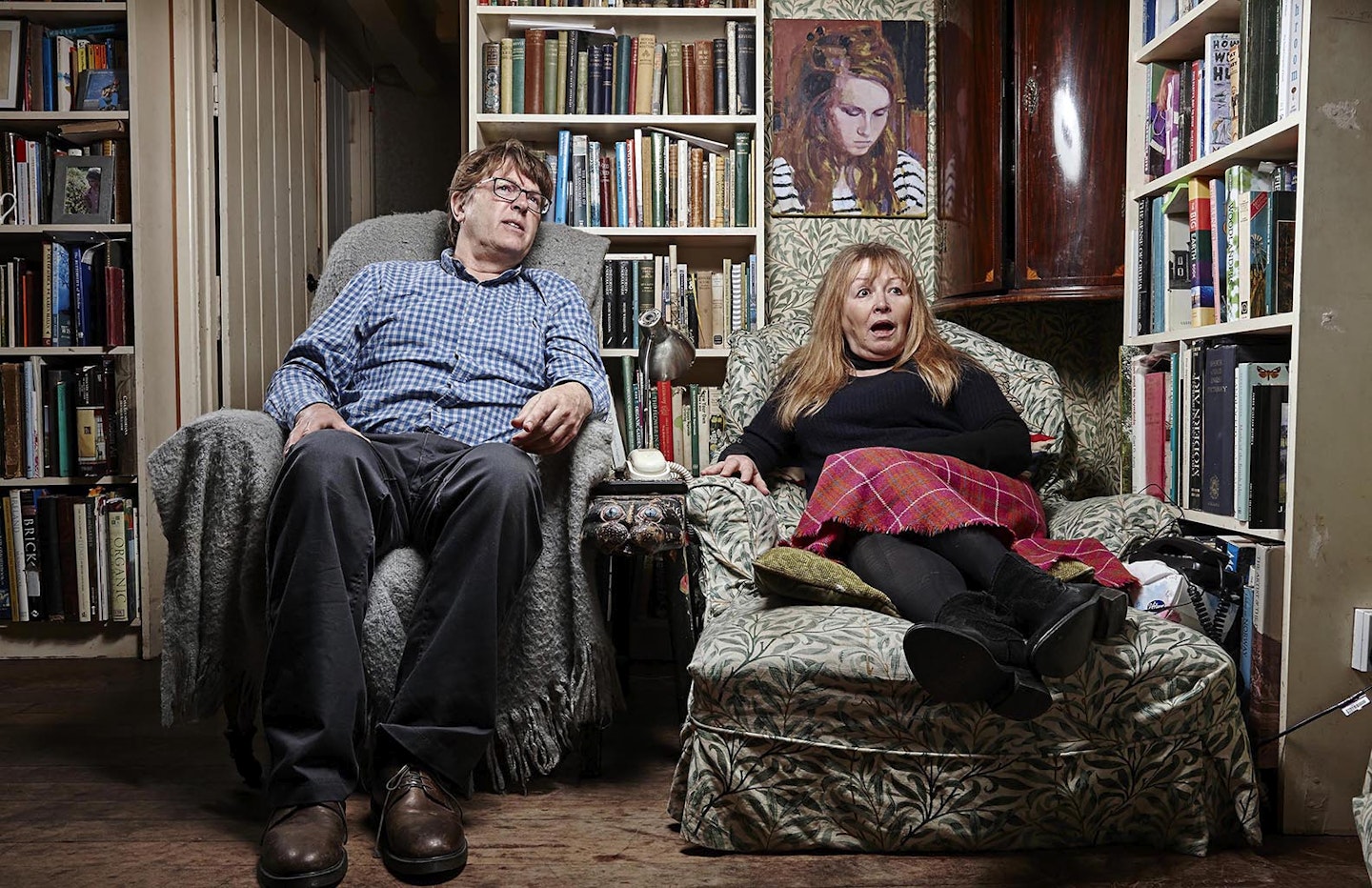 8 of 10
CREDIT: u00a9 Channel 4
Giles and Mary
Gogglebox fans fell in love with Giles and his wife Mary when they joined the cast in 2015.Although it's not known what he does for a living, in series 15, Giles revealed he actually retired at the age of 21. Meanwhile, it's understood Mary writes as an 'agony aunt' for an online magazine. The married couple are also reportedly good friends with Prime Minister Boris Johnson.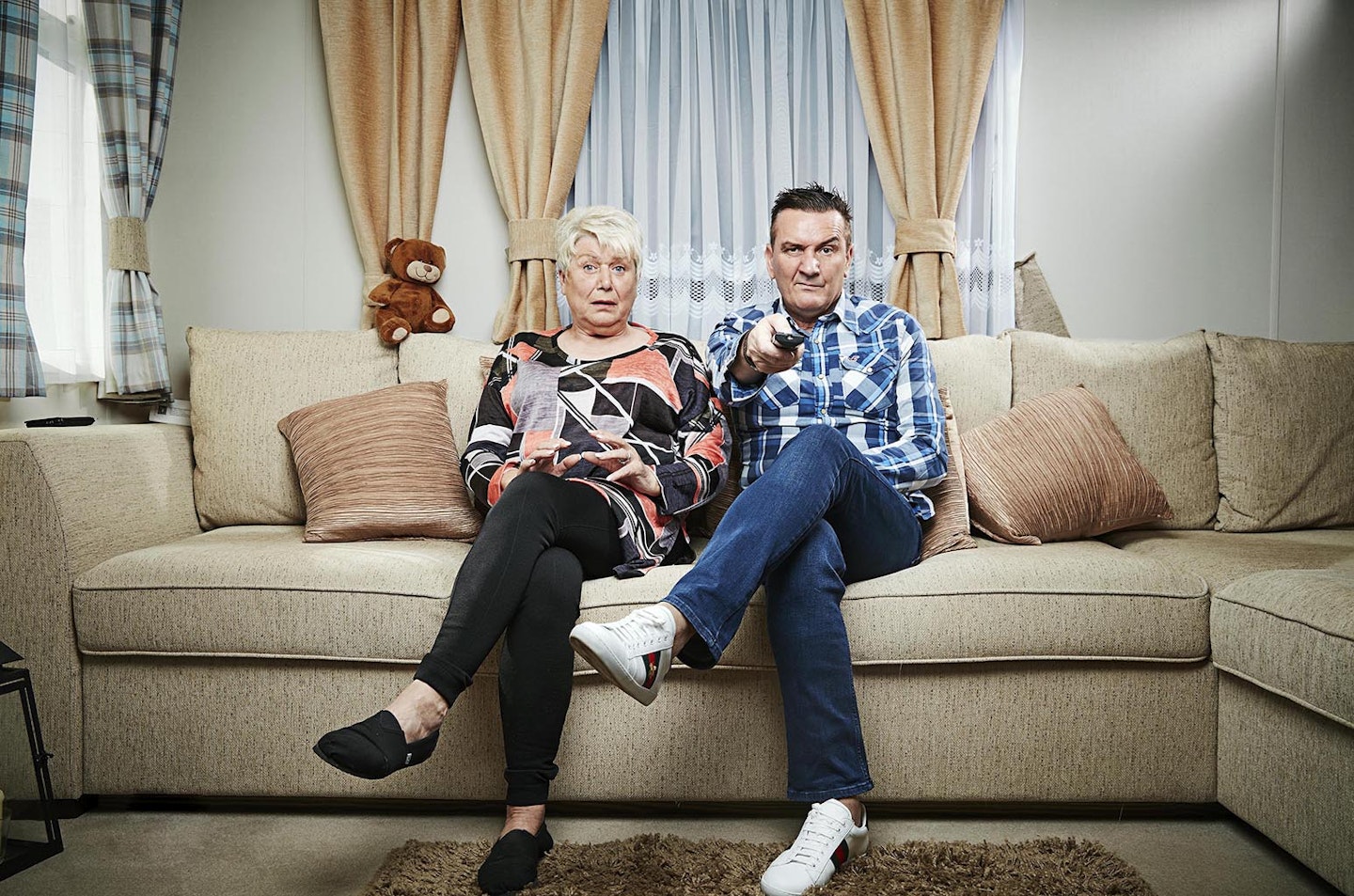 9 of 10
CREDIT: u00a9 Channel 4
Jenny and Lee
Best friends Jenny and Lee first joined the show on series 4 back in 2014. Although it's not known what the pair do for a living now, they first became friends when Jenny was a land lady at The Crown Inn in Paull, and Lee was a regular customer!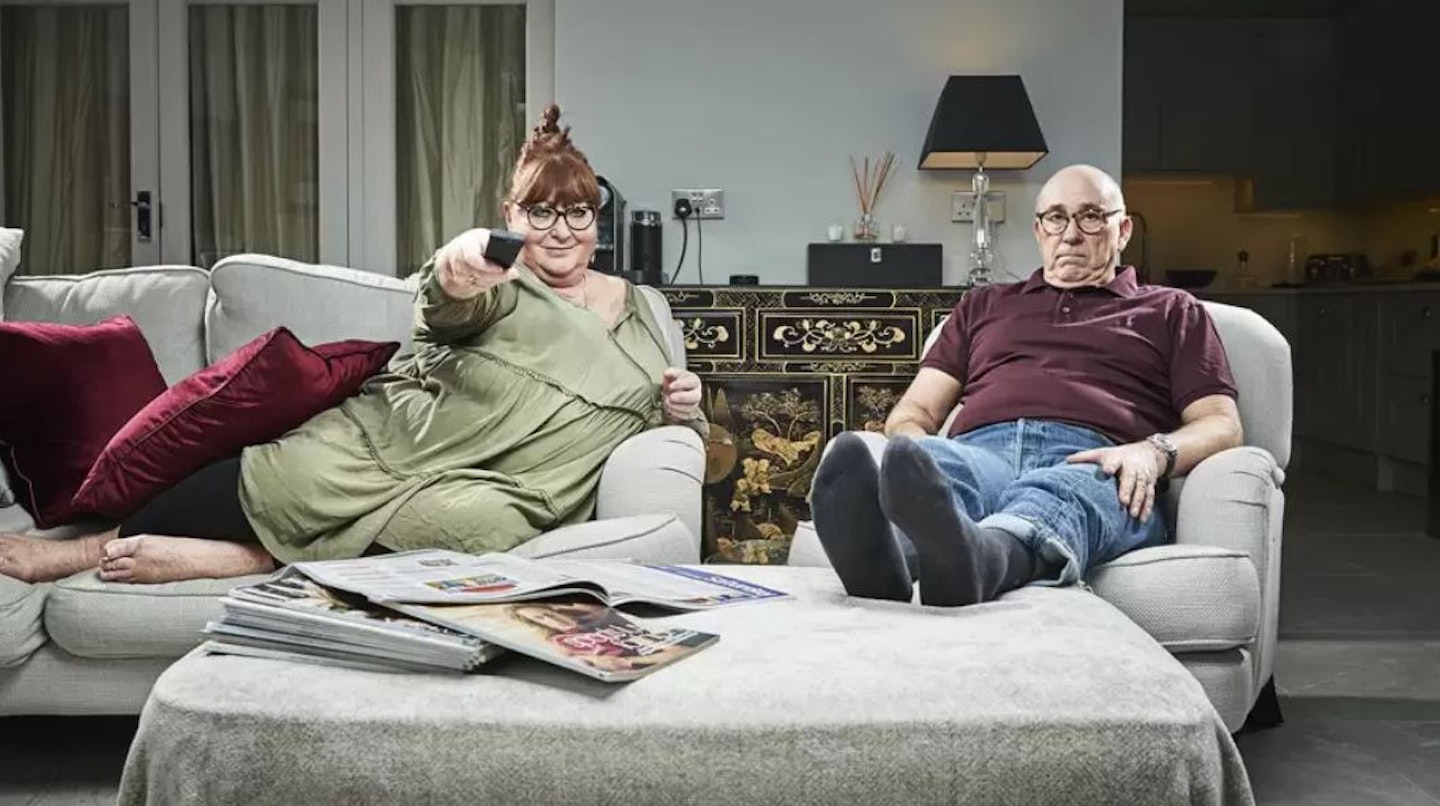 10 of 10
CREDIT: u00a9 Channel 4
Sue and Steve
Married couple Sue and Steve first appeared on the show back in 2019. Steve is a taxi driver in London.
Watch! 'I Would Love To See Geoffery Have His Own Show 😂 ' Jimmy Akingbola Answers The Internet!
How old are Giles and Mary?
Giles and Mary's age has not been revealed on the show, but they met when they were 21 and have been married for more than 30 years so go figure.
Do Giles and Mary have children?
Giles and Mary have two grown-up daughters together. They do not live with their parents and haven't appeared on the show as like to stay out of the limelight.
Where is Giles and Mary's house?
Giles and Mary live in a cottage in Wiltshire. They have lived there for the past 28 years.
Do Giles and Mary have Instagram?
Giles does - you can follow him @giles_wood.