The world was rocked last week when news broke that Matthew Perry had passed away aged just 54 – with his Friends co-stars among those left devastated by the tragic loss. The actor, who famously played funny-guy Chandler Bing, was found dead in the hot tub at his home. And while he'd struggled with alcohol and painkiller addictions for years, Matthew was said to be sober at the time of his death, and the cause was still unknown when heat went to press.
As the tragic news hit headlines, fans and famous faces alike took to social media to share their memories of the star. Among those were Matthew's fellow Friends co-stars, Jennifer Aniston, 54, Lisa Kudrow, 60, David Schwimmer, 57, Courteney Cox, 59, and Matt LeBlanc, 56, who told fans they were "devastated" at the "unfathomable loss".
And now, our source says the group are supporting each other through the heartbreak, while wishing they could have done more to help their friend. "Jen, Courteney, Lisa and the boys are grief-stricken," says our source.
"They can't believe he's gone so soon and are desperately saddened they couldn't do more, and that they hadn't stayed as close. Right now, it's all so hurtful and raw."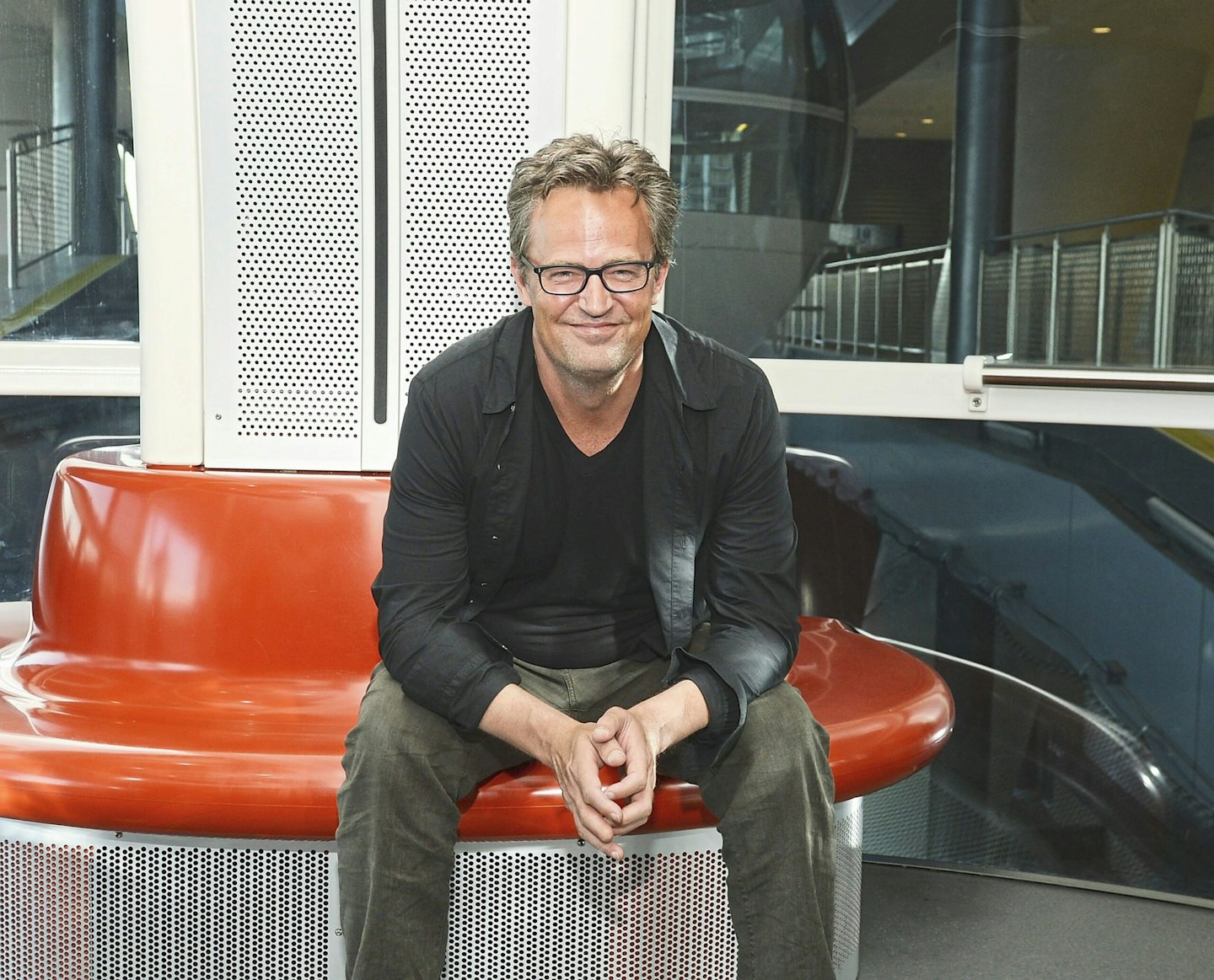 The actor opened up about his addiction battle in his 2022 memoir Friends, Lovers, And The Big Terrible Thing, revealing that it grew worse under the "white-hot flame of fame". Matthew shared how his Friends family were key to helping him get through it.
"They were understanding, and they were patient," he said last year, adding, "It's like penguins. In nature, when one is sick or very injured, the other penguins surround it and prop it up and walk around until that penguin can walk on its own."
The star shared his love for the entire cast in his memoir. However, Matthew reserved much of his affection for Jennifer, writing, "She was the one that reached out the most. I'm really grateful to her for that."
Our source says, "He was so grateful that Jen always had his back over the years, even after that awkwardness when she turned him down romantically in the beginning.
"They became like brother and sister, and it was probably the closest relationship between any of the cast, bar Jen and Courteney, of course. They hung out together during those early days, partied, and would even go as far as to seek each other's opinions on who to date and what jobs to take.
"Matthew didn't spend much time with Jen at bars and house parties when he was struggling with his sobriety, but it didn't stop them from staying in contact," the insider adds.
"They spoke plenty and made time for each other whenever they could."
Indeed, the six did have a bond that remained strong. In 2021, the cast got back together for Friends: The Reunion, and among many laughs and tears, Matthew thanked his Friends pals, saying, "It changed my life in every way. It formed my life, and it was the time of my life."
Now, the cast are facing life without their friend – and they can't help but wish they'd had the chance to do more. "The hardest part for everyone to get past is that Matthew really seemed to have turned the corner," we're told.
"He'd achieved such incredible success with his book, and seemed to be on a sober and healthy path. And, more importantly, there were signs that he was starting to get that spark back and feel a whole lot more confident in himself. It's just so cruel that he's been taken away so soon."
WATCH: 'You're A Weasel!': Love Island's Ron & Lana Play Mr & Mrs