Divorce can be a pretty brutal business, and dealing with it under the intense scrutiny of the public eye must be especially difficult.
Someone who knows this more than most is Kim Kardashian, who – since splitting from rapper Kanye West – has found herself playing peacekeeper in the headline-hitting spats between him and her new boyfriend Pete Davidson. And now we're told she's had enough.
Kim has had it with the "ugliness"
Kanye, who was married to Kim for seven years and shares four children with her, has not sugar-coated his feelings towards former SNL star Pete, going so far as to name- drop him in his song Eazy, rapping, "God saved me from that crash, just so I can beat Pete Davidson's ass (Who?)" Pete – who Kanye nicknamed Skete – was further disparaged in the song's graphic video, as Kanye kidnapped and decapitated an animated clay version of him.
The dispute continued when text messages between the pair went viral earlier this year. Pete, 28, urged Kanye to "calm down" and "handle matters privately", while branding Kim "the best mother I've ever met". Kanye, 45, asked where he was, to which Pete responded with a sarcastic selfie and the message, "In bed with your wife."
And now that Kim, 41, is preparing to welcome Pete back to LA from filming a project in Australia, we're told that her number-one priority is to hold peace talks between the two men.
"Kim wants her, Pete and Kanye to sit down and figure out how it's all going to work"
"Kim wants all this hostility to be over and done with," an insider tells heat. "She's made it very clear to Pete that he needs to find a way of making nice with Kanye and moving on from the ugliness that happened in the past. She's actually worried about Kanye – it seems like he's in a very vulnerable and lonely place right now, and he's been leaning on Kim for support and friendship. But Pete still needs a bit of persuading, though. He can't forgive all those taunts and smears so easily, but he's going to have to try. Kim wants her, Pete and Kanye to sit down and figure out how it's all going to work with the kids like adults."
"Kanye has stuck to his promise that he'd stop trash-talking Kim and Pete's relationship"
Kanye was famously locked out of his Instagram account for 24 hours back in March, after using the platform to make numerous attacks on Pete and his relationship with Kim, but has since appeared to turn over a new leaf. Our insider says, "Kanye has stuck to his promise that he'd stop trash-talking Kim and Pete's relationship, and that's gone a long way to softening her attitude towards him, as well as giving her hope for the future. For his part, Kanye has said that he wishes Kim nothing but the best and he has come to respect her choices. That's a huge, huge improvement from where they were not so long ago, and she's just praying that it lasts."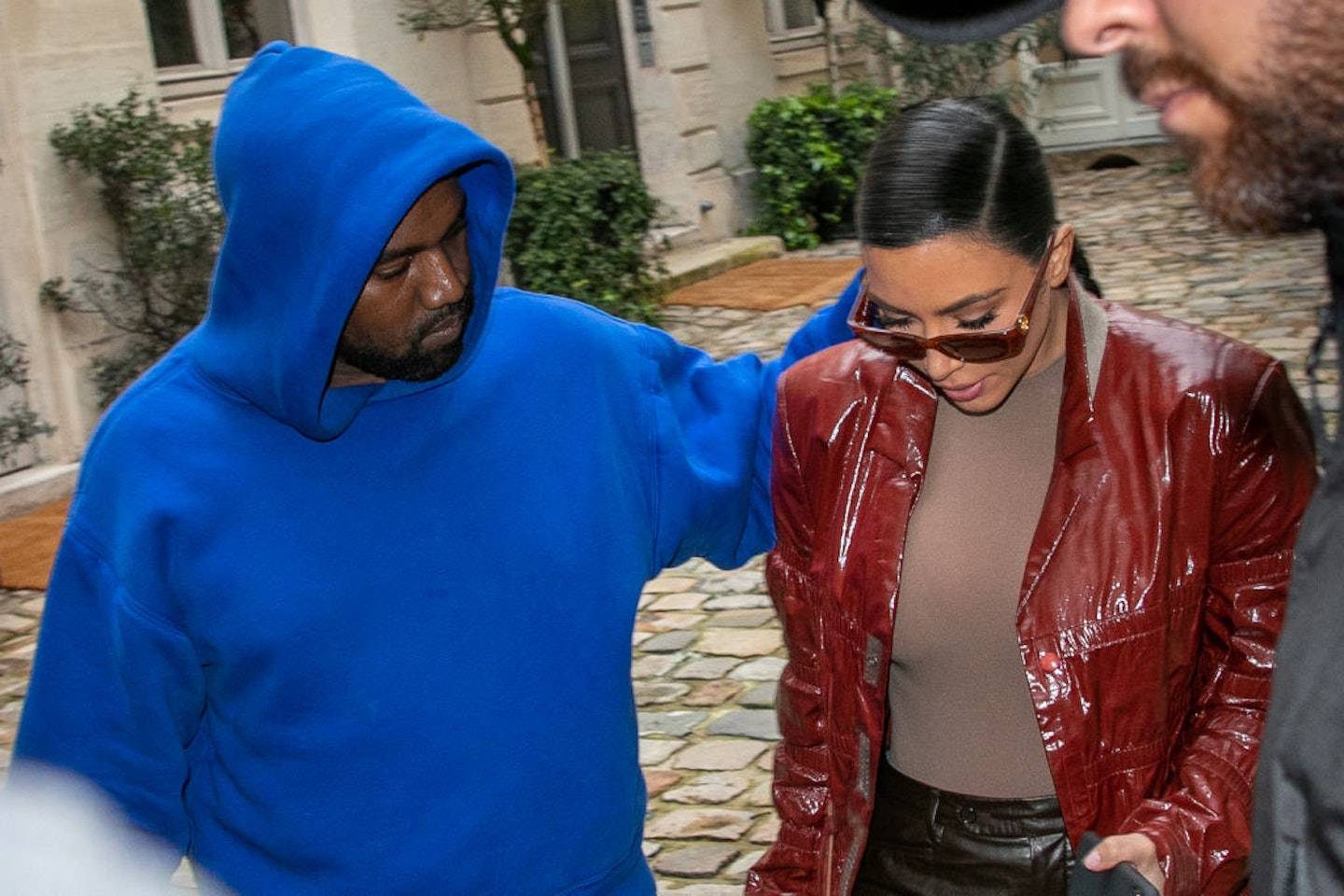 Peace talks have come at a crucial time for Kim and Pete
The peace talks have come at a crucial time, as Kim and Pete are said to be discussing having a child via surrogacy. Kim experienced pregnancy complications with her eldest children North, nine, and Saint, six, resulting in her using a surrogate with Chicago, four, and Psalm, three. Last week, Pete said it was his dream "to have a kid".
We're told, "Once the conversation with Kanye is out of the way, the plan is for Kim and Pete to officially announce their engagement. Then they'll move in together and start building their own brand and focusing on having a baby – but the Kanye situation needs to be sorted first.
The source adds, "Kim and Pete are totally on the same page about wanting kids. He's told her he can't wait."