From Ray J to Kris Humphries to Kanye West – Kim Kardashian's life in the spotlight has seen her move from one famous man to a much more famous new one. But now, she's single at 40, and friends say the reality star is struggling to find her next big relationship.
In fact, despite being one of the world's most beautiful and wealthy women, she's getting turned down, politely ignored and outright snubbed.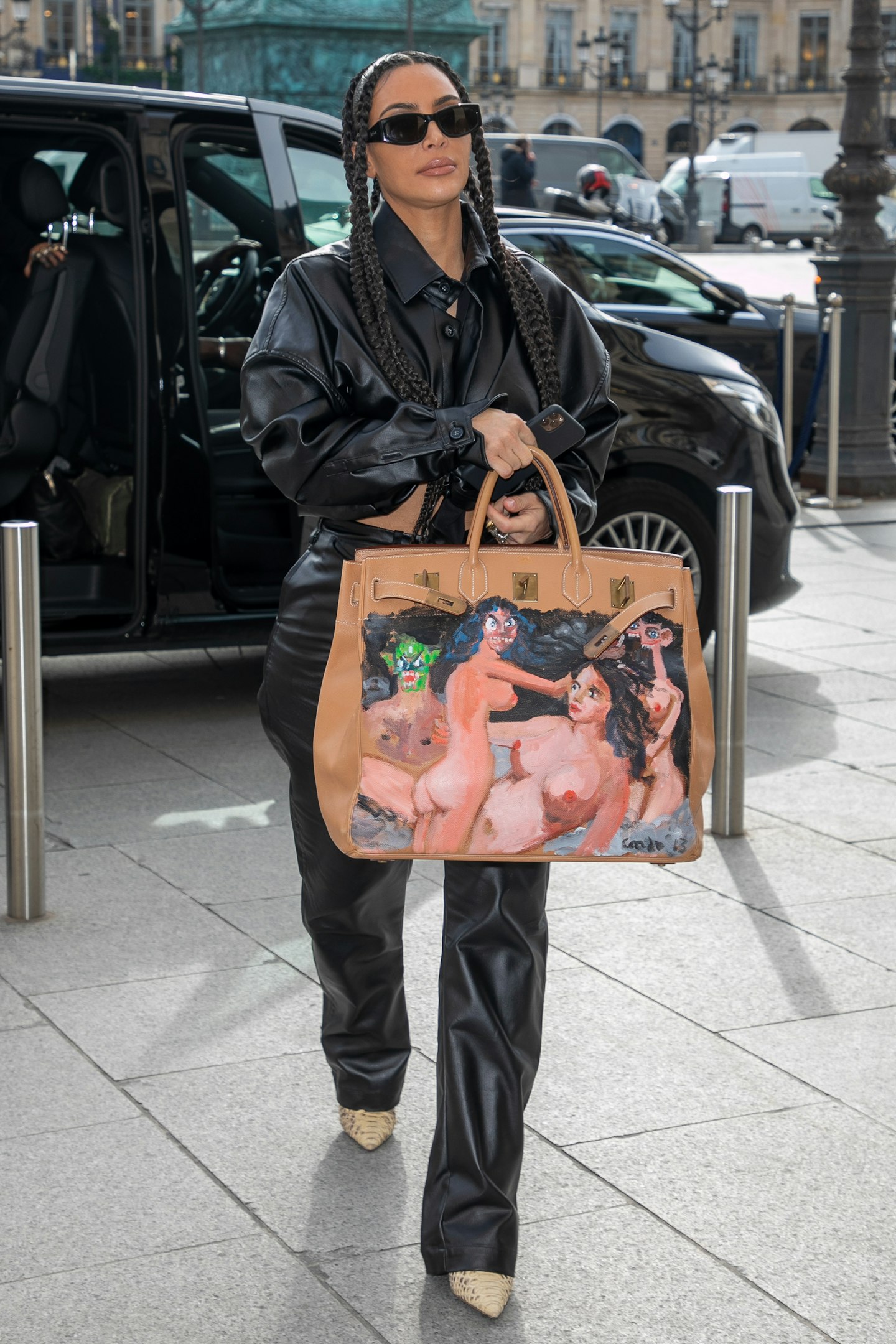 "Kim's having a tough time finding someone high-profile, powerful and sexy enough to move on with," says an insider close to the mum of four, who recently split from Kanye after seven years of marriage.
"She tentatively started dating again in February, but it's been one knock-back after another. Kim's had her eye on a few movie stars, some top NBA players, entrepreneurs and a couple of musicians. She has even texted a few of them directly, and they've all politely passed or given her the brush off. No one wants the drama that comes with dating Kim."
It follows the news that old Kanye – with whom Kim has children North, Saint, Chicago and Psalm – is getting hot and heavy with supermodel Irina Shayk after they were photographed in France celebrating the rapper's birthday.
CHECK OUT Kim Kardashian's ex-boyfriends and husbands: where are they now?
Kim Kardashian ex boyfriends and husbands - where are they now? (slider)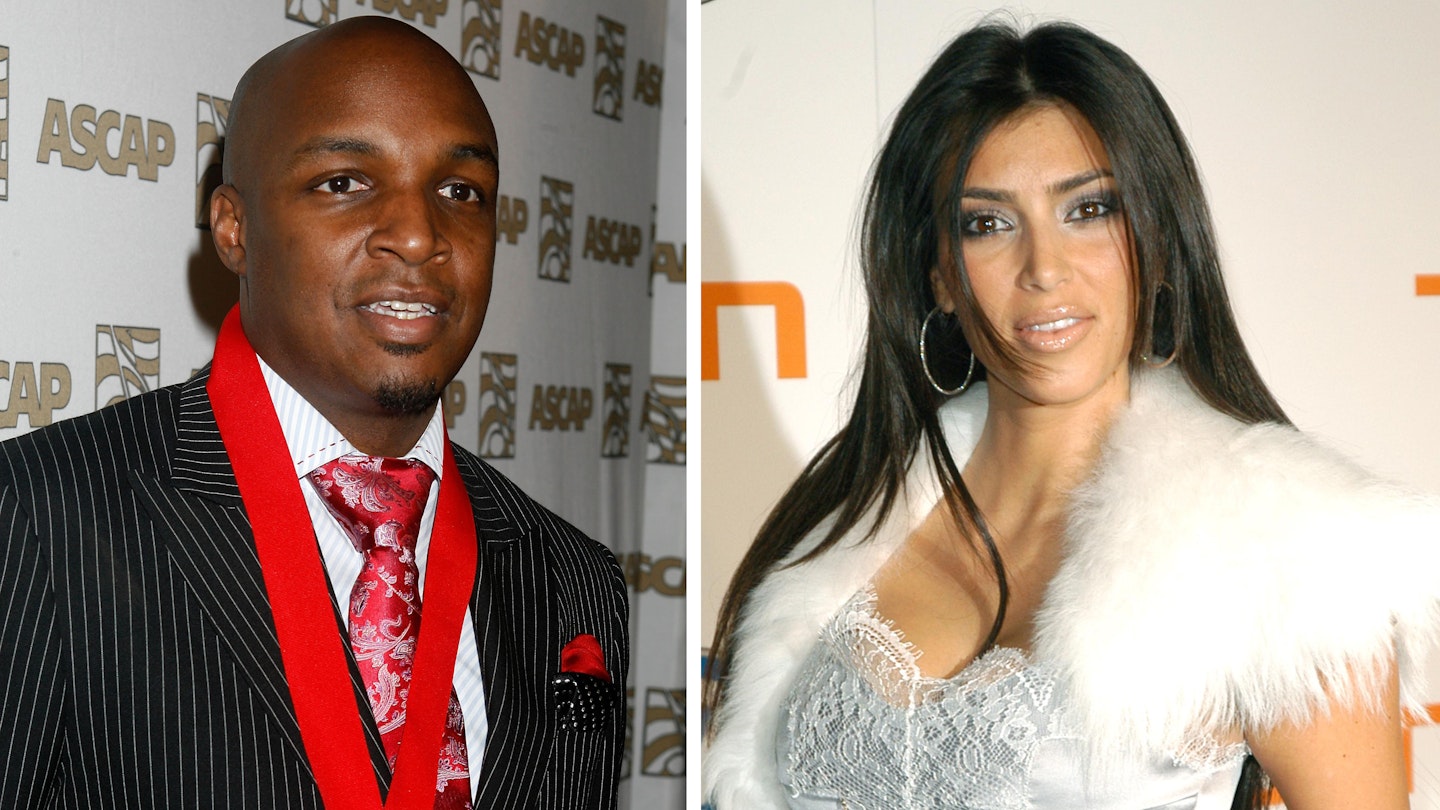 1 of 17
CREDIT: Getty Images
Damon Thomas and Kim Kardashian
Real Kim fans will actually know that she first got married in 2000 when she was just 19 years old. She eloped with then boyfriend Damon Thomas - who is 10 years older than her – but they didn't last and split in 2003. Kim has since said that she was actually on ecstasy during their wedding.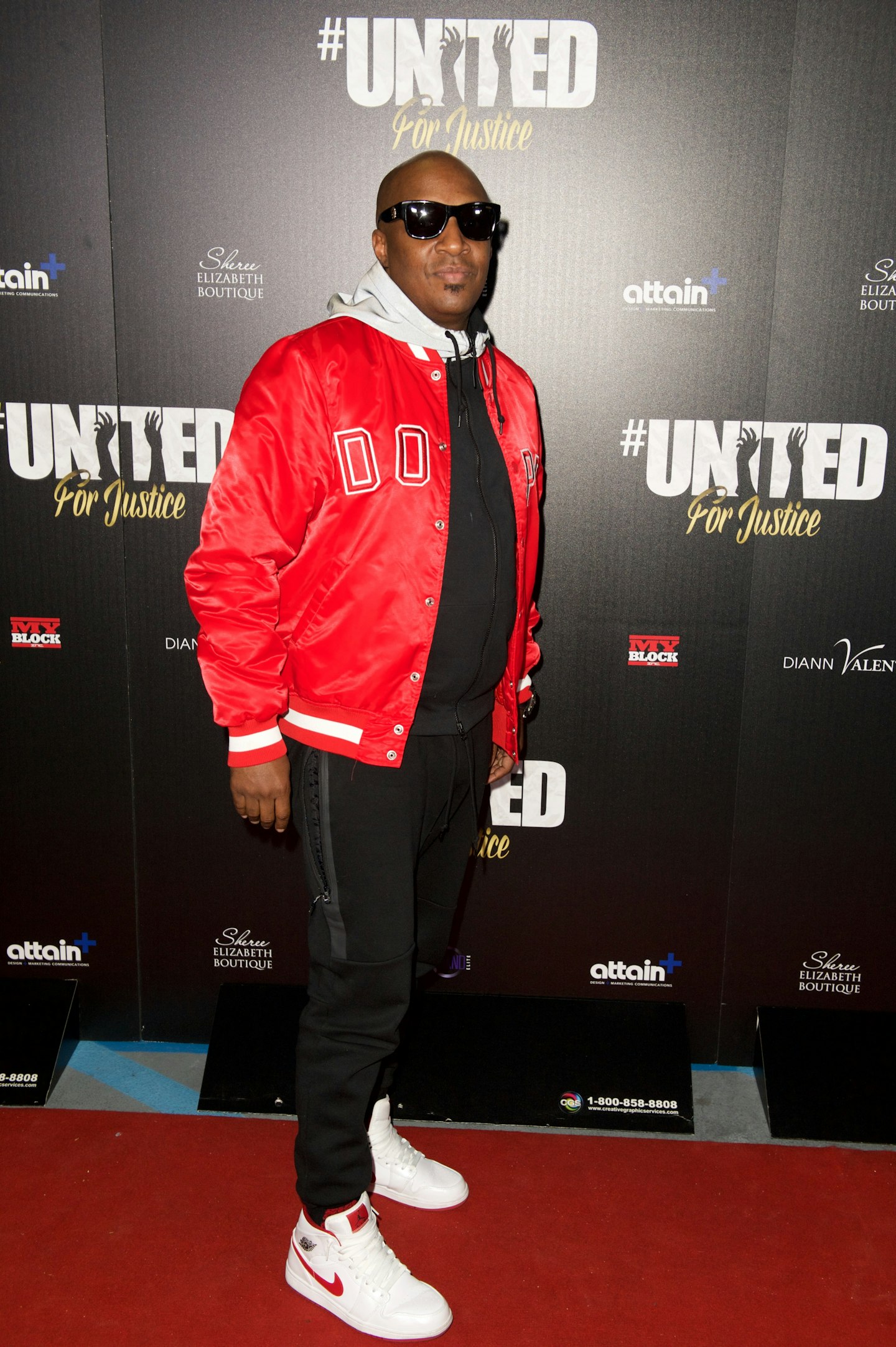 2 of 17
CREDIT: Getty Images
Damon Thomas - now
We're not going to lie the music producer has pretty turned into the ghost unlike Kim.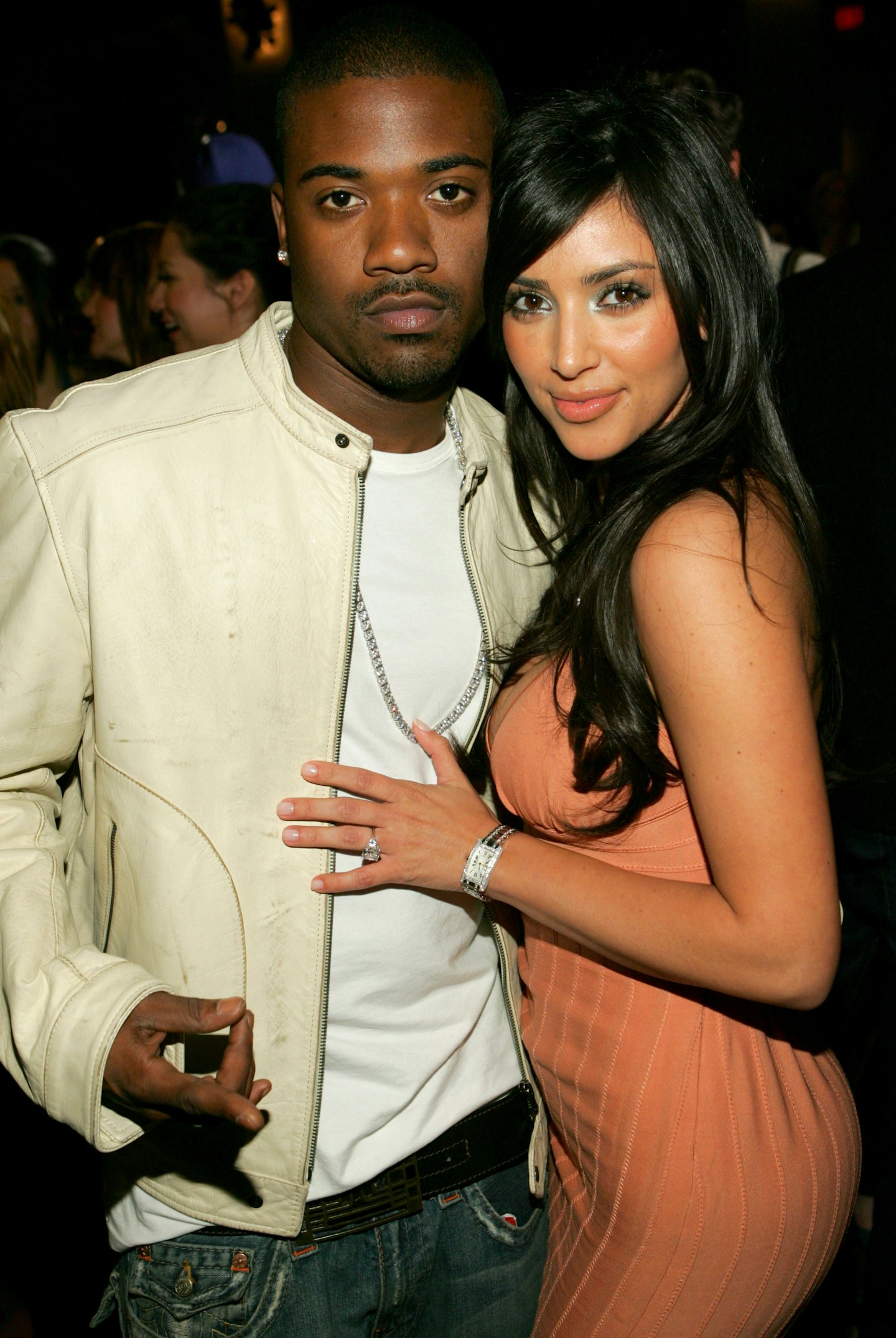 3 of 17
CREDIT: Getty Images
Ray J and Kim Kardashian
Other than her dad defending OJ Simpson and being pals with Paris Hilton, Kim was mainly known (back in the 00s) for her (leaked) sex tape with Ray J. The pair started dating before Kim had officially divorced Damon and were together on/off until 2007 - shortly before KUWTK began.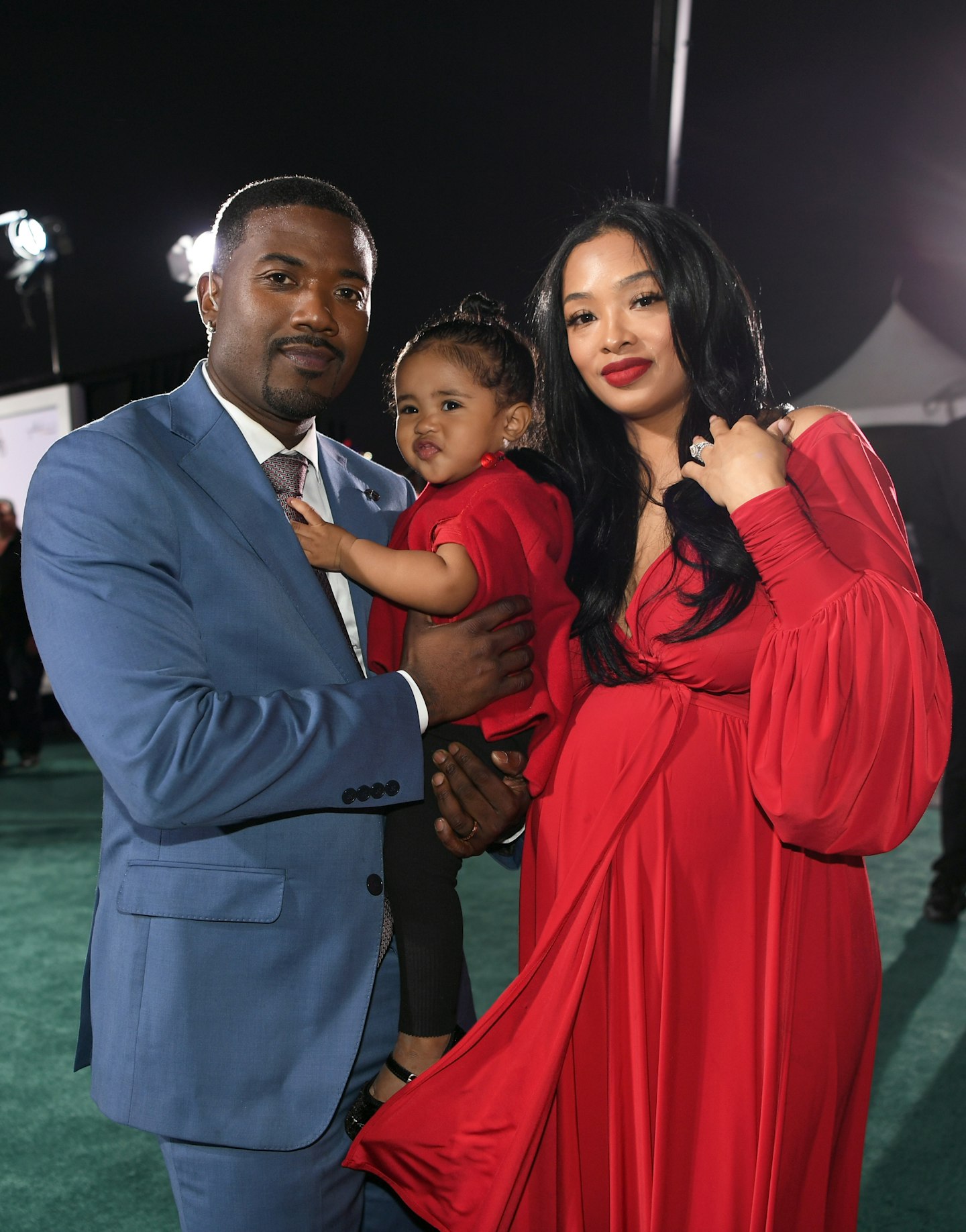 4 of 17
CREDIT: Getty Images
Ray J - now
Since splitting from Kim, Ray J has continued to release music, starred on Love and Hip Hop Hollywood and in 2017 he took part in Celebrity Big Brother but quit after a week. He is now married and a dad to two.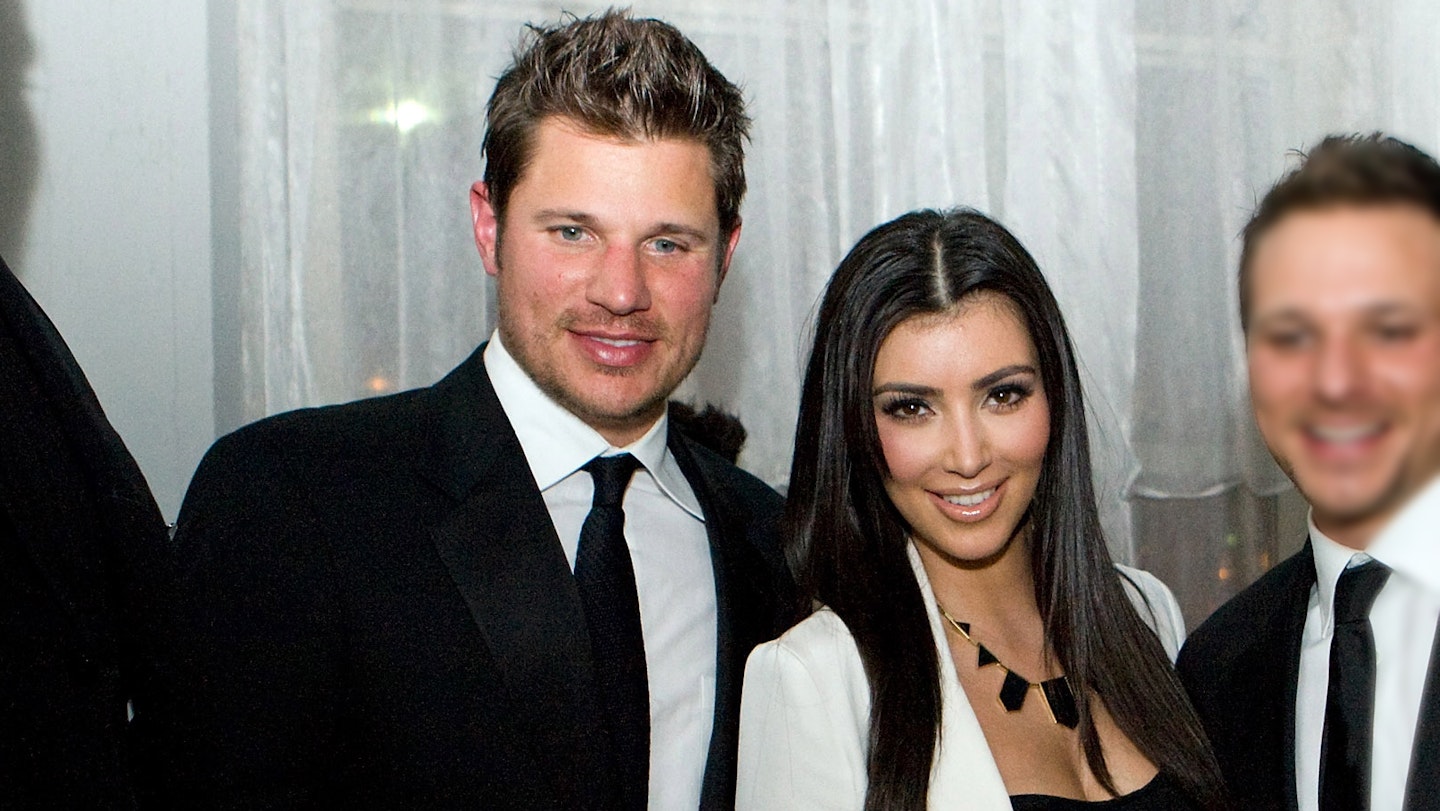 5 of 17
Nick Lachey and Kim Kardashian
Six months after splitting from Jessica Simpson, Nick Lachey went on a date to the cinema with Kim but he's since hinted that she may have called the paps."She left about halfway through and went to the restroom, and then shockingly, there were 25 paparazzi when we left the theatre."I think there were other things in play on our little rendezvous," he told Andy Cohen.Despite insisting she "couldn't be a nicer girl", they haven't kept in touch.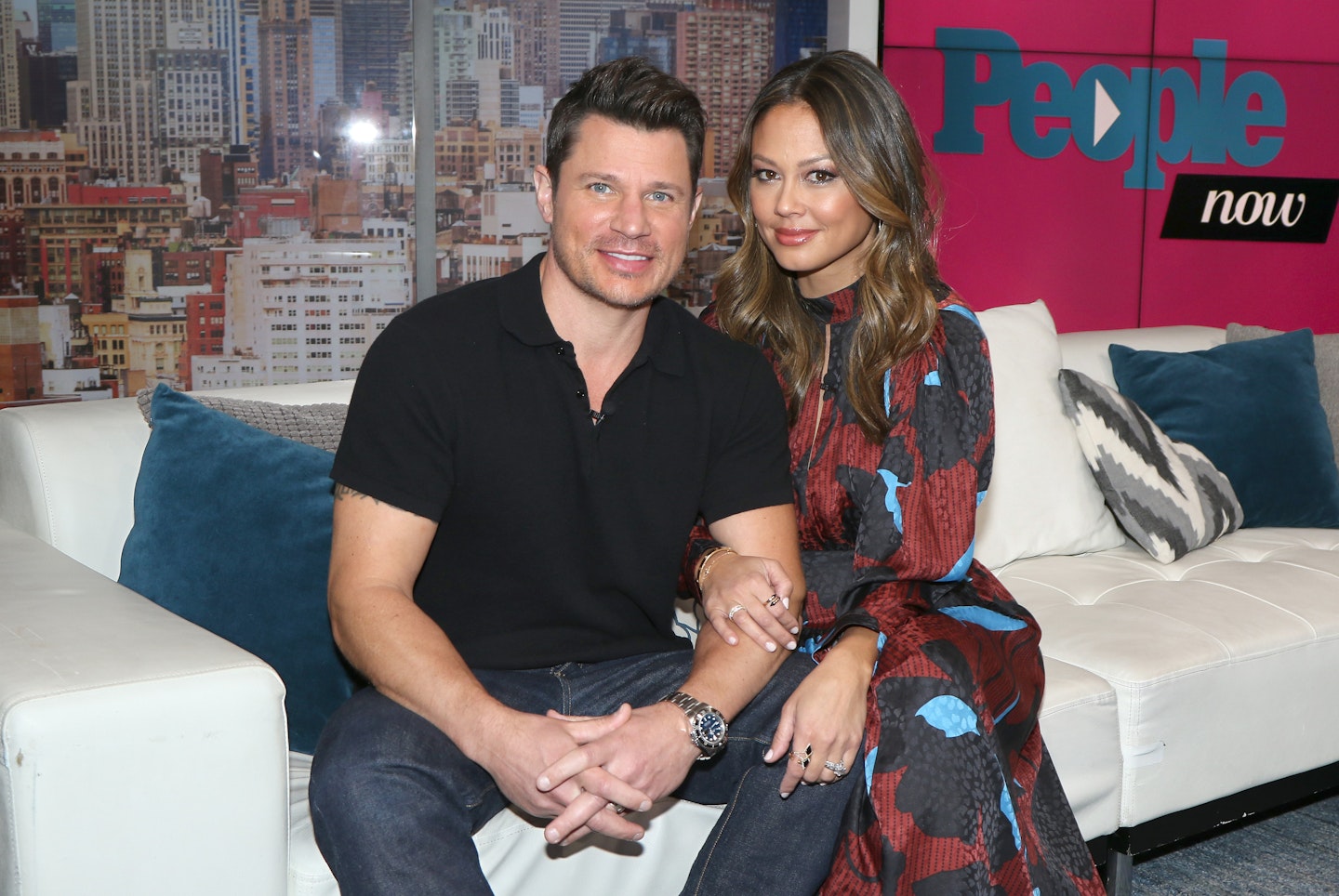 6 of 17
CREDIT: Getty Images
Nick Lachey - now
You might recognise Nick as the host from Love Is Blind (remember that iconic show?). He hosts it alongside his wife Vanessa Lachey and the pair have three children.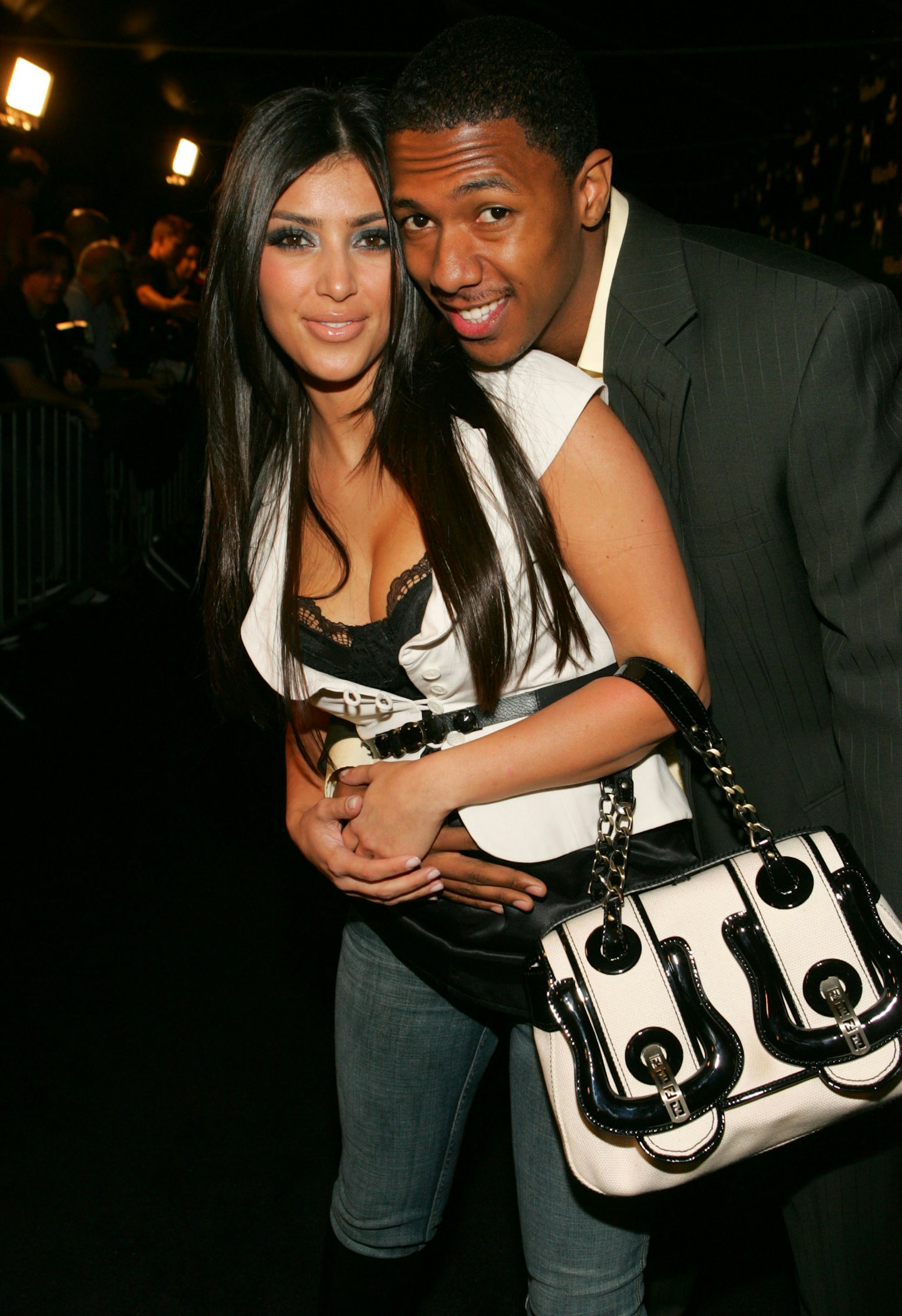 7 of 17
CREDIT: Getty Images
Nick Cannon and Kim Kardashian
Kim and Nick Cannon dated between 2006 and 2007 but they split because the KUWTK star allegedly lied to him about her sex tape. "This was my issue. We talked about this tape… And she told me there was no tape," he said on The Howard Stern Show.
"If she might have been honest with me I might have tried to hold her down and be like 'That was before me' because she is a great girl. She's actually one of the nicest people you'll ever meet. But the fact that she lied and told me that there was no tape?"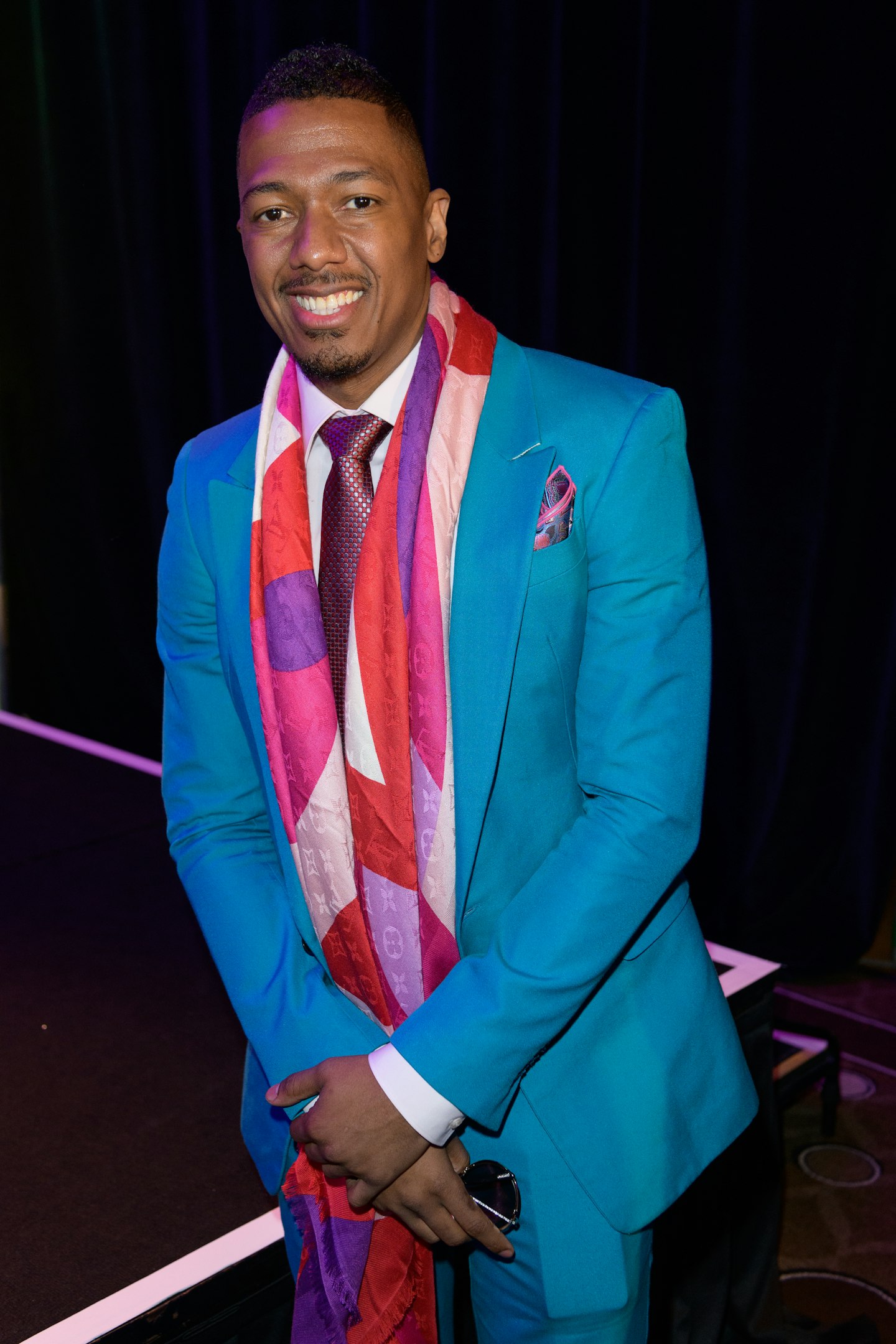 8 of 17
CREDIT: Getty Images
Nick Cannon - now
Nick has continued releasing music and presenting TV and radio. He married Mariah Carey and welcomed twins into the world but they split in 2014. He has since welcomed another child into the world with his now ex-girlfriend Brittany Bell.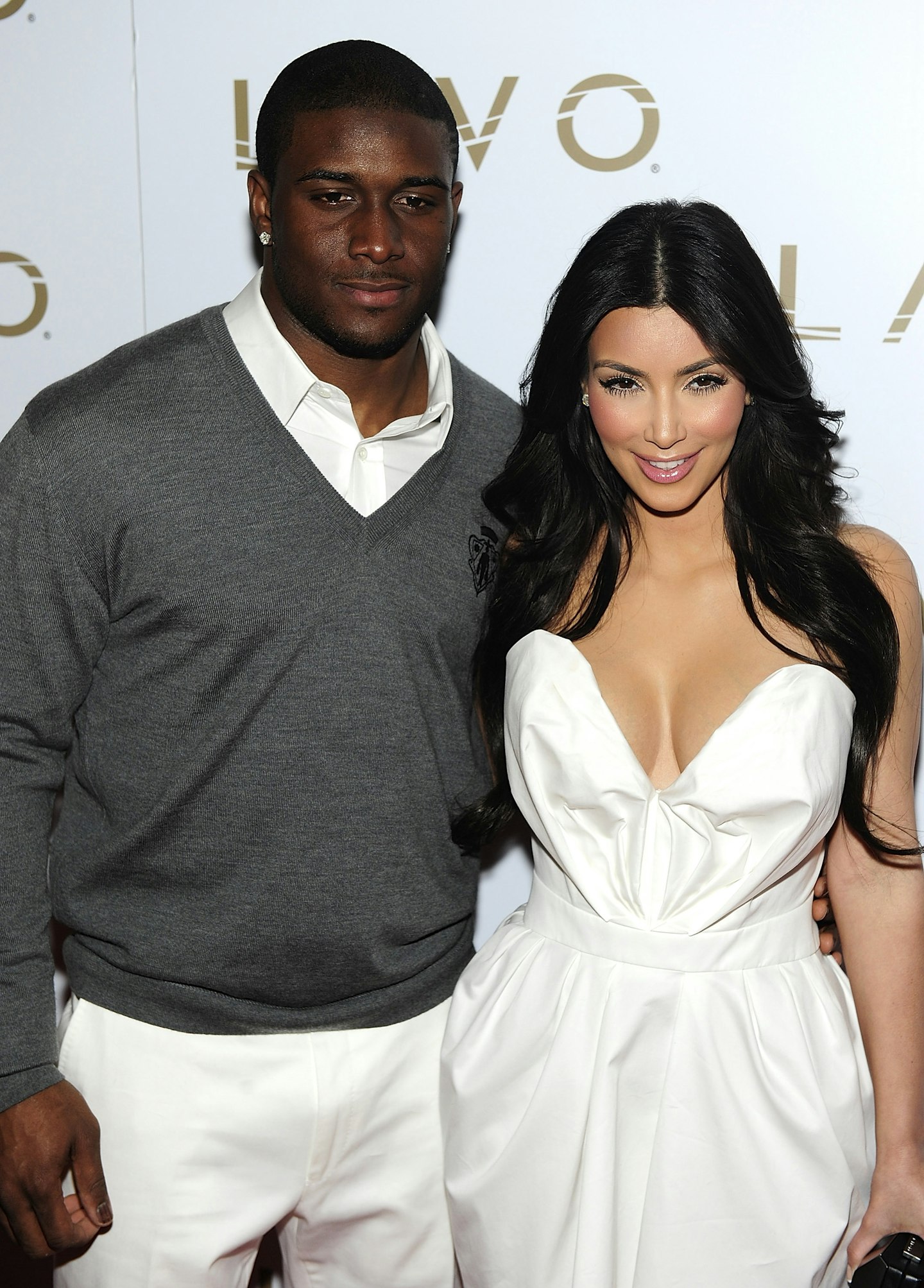 9 of 17
CREDIT: Getty Images
Reggie Bush and Kim Kardashian
KUWTK fans will remember Kim dating Reggie during the early series of the show. The pair dated from 2007 to 2009 and appear to be on good terms.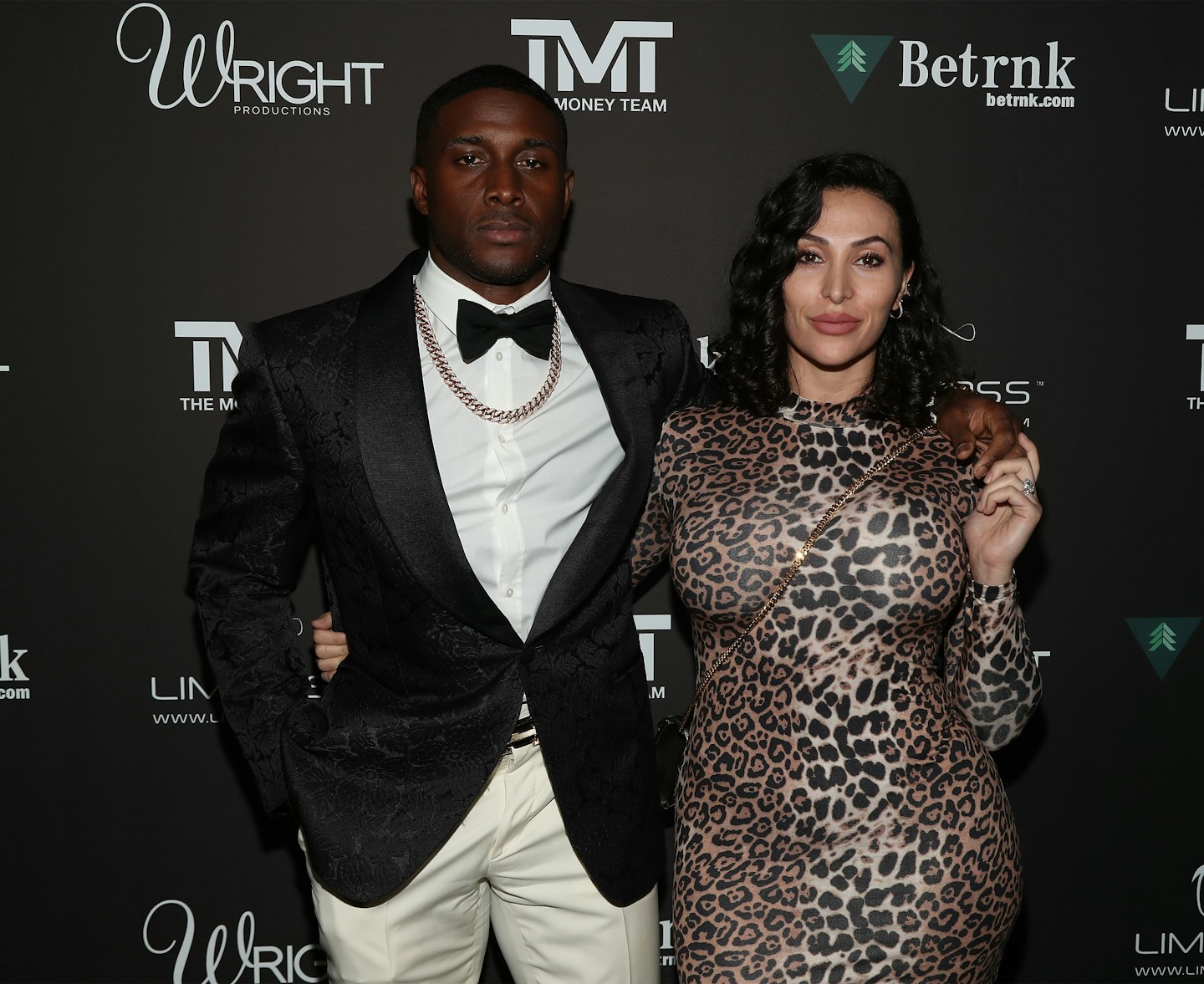 10 of 17
CREDIT: Getty Images
Reggie Bush - now
Reggie continued playing American football and in 2017 he retired from the NFL. He has since married dancer Lillit Avagyan and they're parents to three children.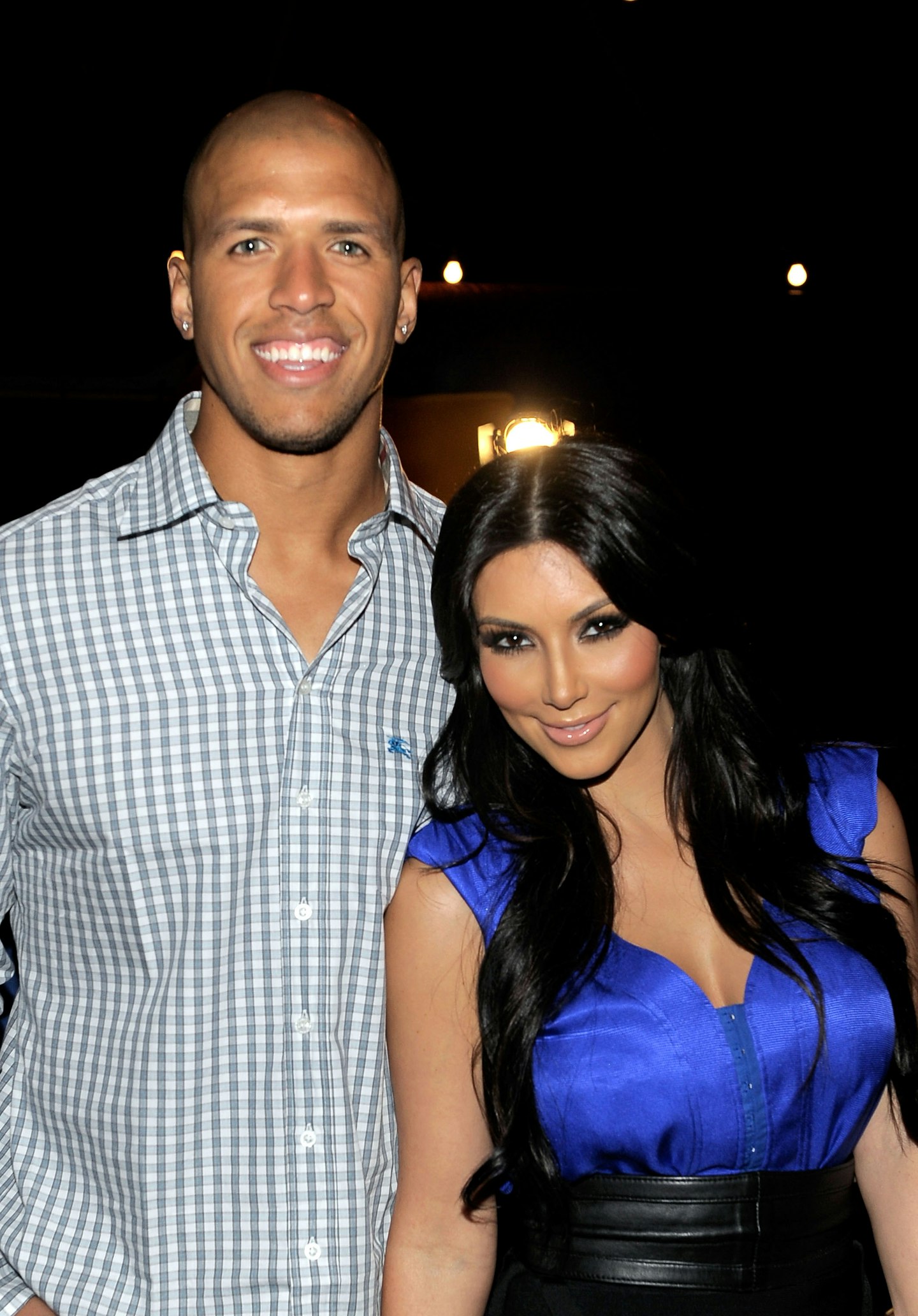 11 of 17
CREDIT: Getty Images
Miles Austin and Kim Kardashian
OK so Miles almost slipped our minds tbh and that's probably because him and Kim were in a long distance relationship. Distance didn't make the heart grow fonder and they split in 2010.
12 of 17
CREDIT: Getty Images
Miles Austin - now
Miles continued his career in American football but in 2017 he started coaching. He is now married (having tied the knot in 2014) and he has three children with his wife Stacy Sydlo.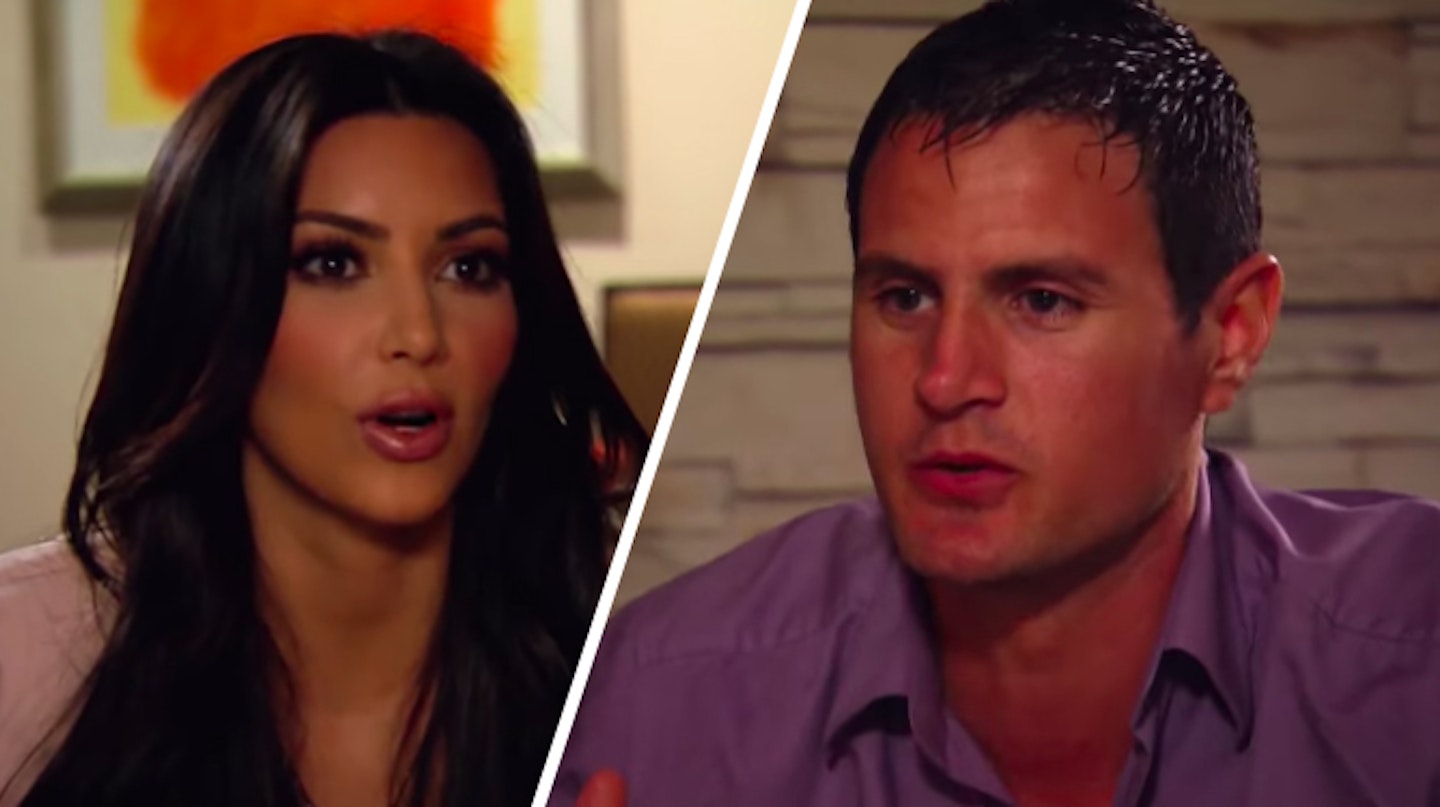 13 of 17
CREDIT: E!
Shengo and Kim Kardashian
Remember when Kim started dating her former bodyguard Shengo during Kourtney and Kim Take New York? Never forget guys. They were pretty cute together but he lived in Australia so it didn't work out.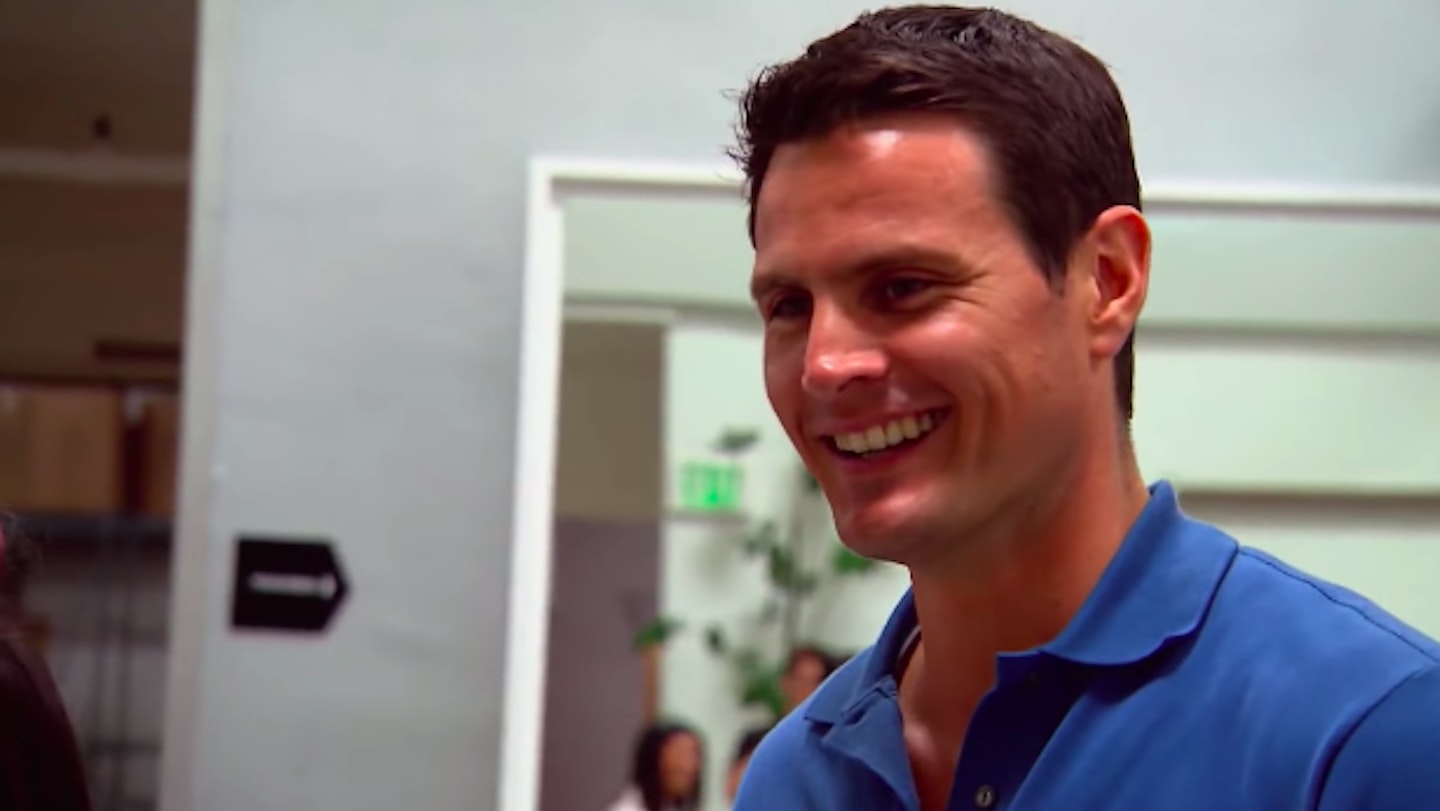 14 of 17
CREDIT: E!
Shengo - now
Shengo went on to marry his now-wife Sally Poulos two months after Kim married Kanye.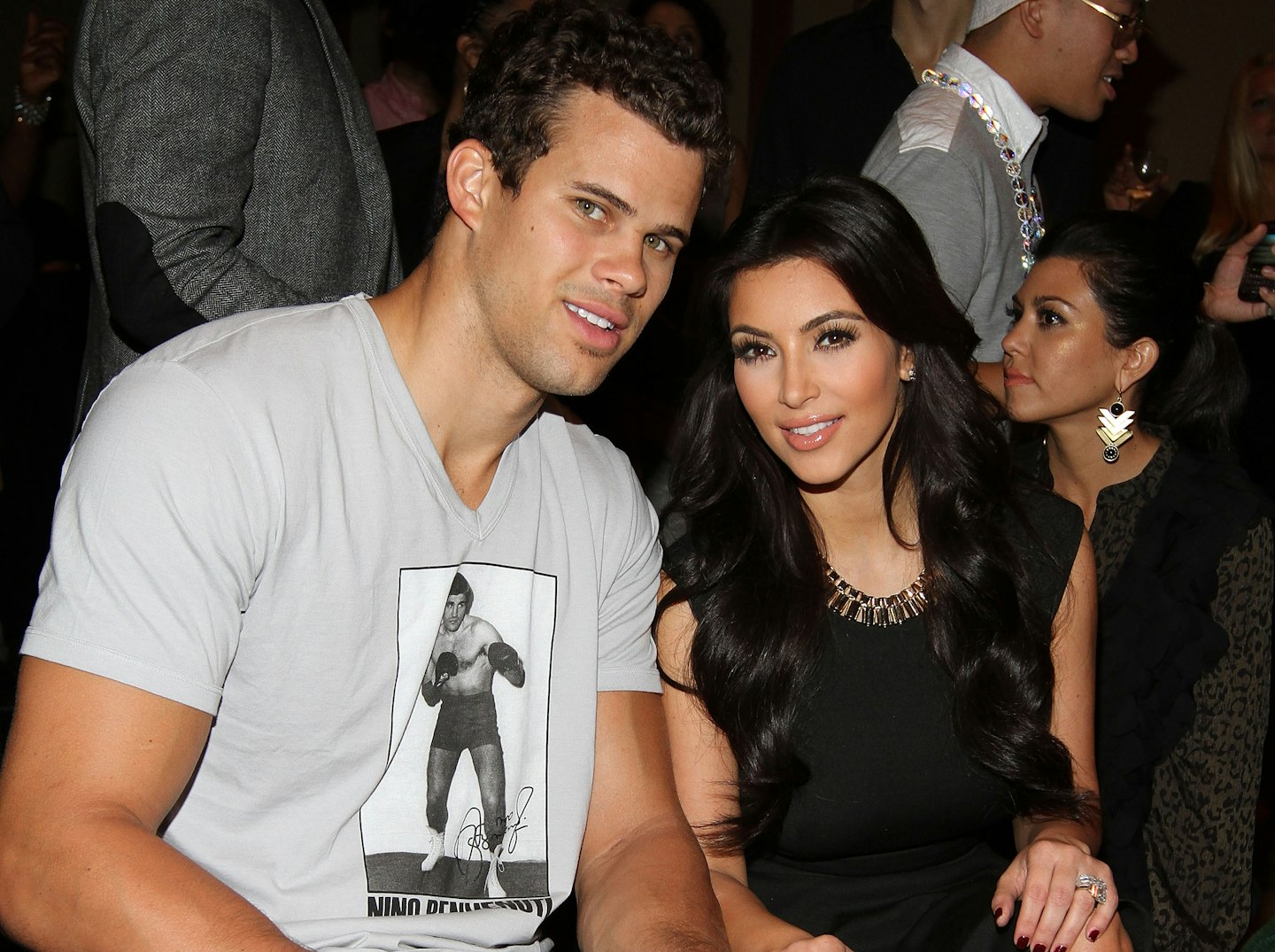 15 of 17
CREDIT: Getty Images
Kris Humphries and Kim Kardashian
If you watch KUWTK it's quite obvious why Kim and Kris didn't last – because they were completely different. Nevertheless we did see the moment they got engaged and thanks to Kris we got to see the iconic moment Kim lost her diamond earring in the ocean. The pair tied the knot in 2011 but after 72 days and crying on her reality show, they called it quits.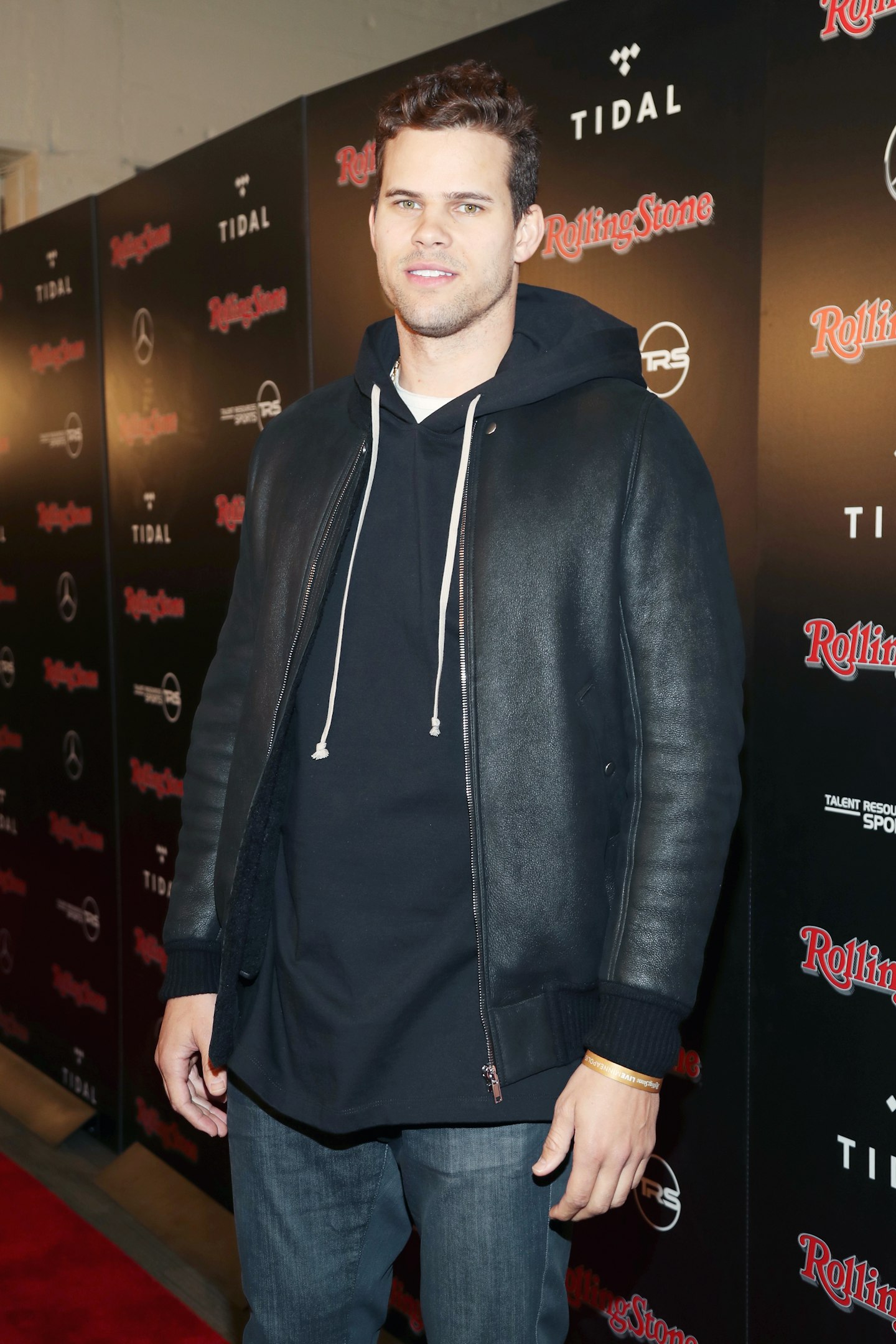 16 of 17
CREDIT: Getty Images
Kris Humphries - now
Kris also continued his career as a basketball player following his split from Kim and in 2019 he retired.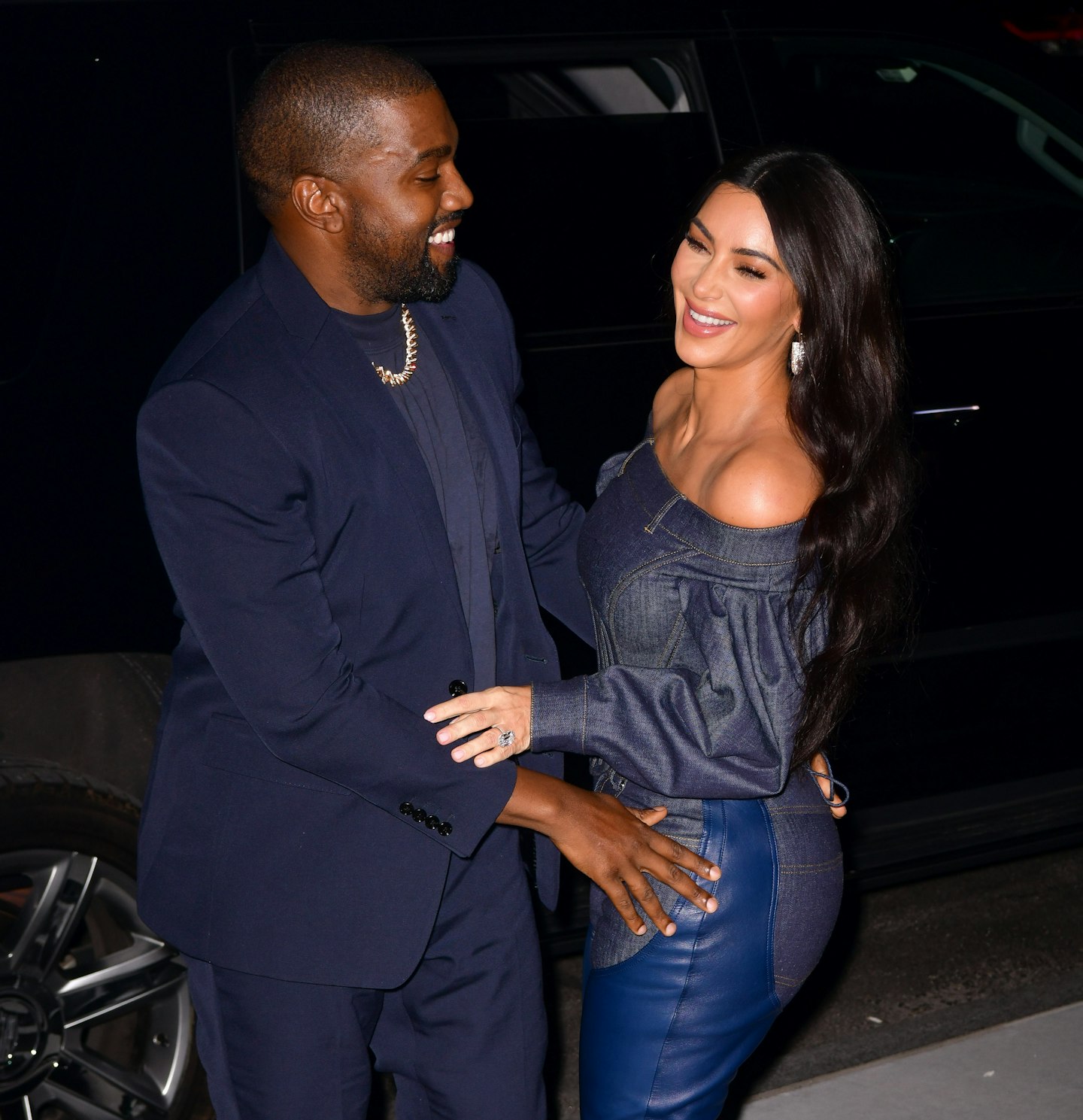 17 of 17
CREDIT: Getty Images
Kanye West and Kim Kardashian
Kim and Kanye were friends for years but following her split from Kris Humpheries they grew closer, started dating, welcomed North West and in 2014 they got married. They've also welcomed Saint, Chicago and Psalm into the world.
"Whatever Kim says, seeing them together is a kick in the teeth," says heat's source. "When she filed for divorce, she was worried about how it might look to start dating again. She didn't want to seem insensitive, since Kanye was so upset about the break-up. She had no idea he would end up moving on first – especially not with someone as hot as a Russian supermodel."
Pre-Kanye, aspiring lawyer Kim was married to music producer Damon Thomas for three years, and then – infamously – to basketball player Kris Humphries for 72 days. She's also dated the likes of rapper Ray J, presenter Nick Cannon and NFL star Reggie Bush.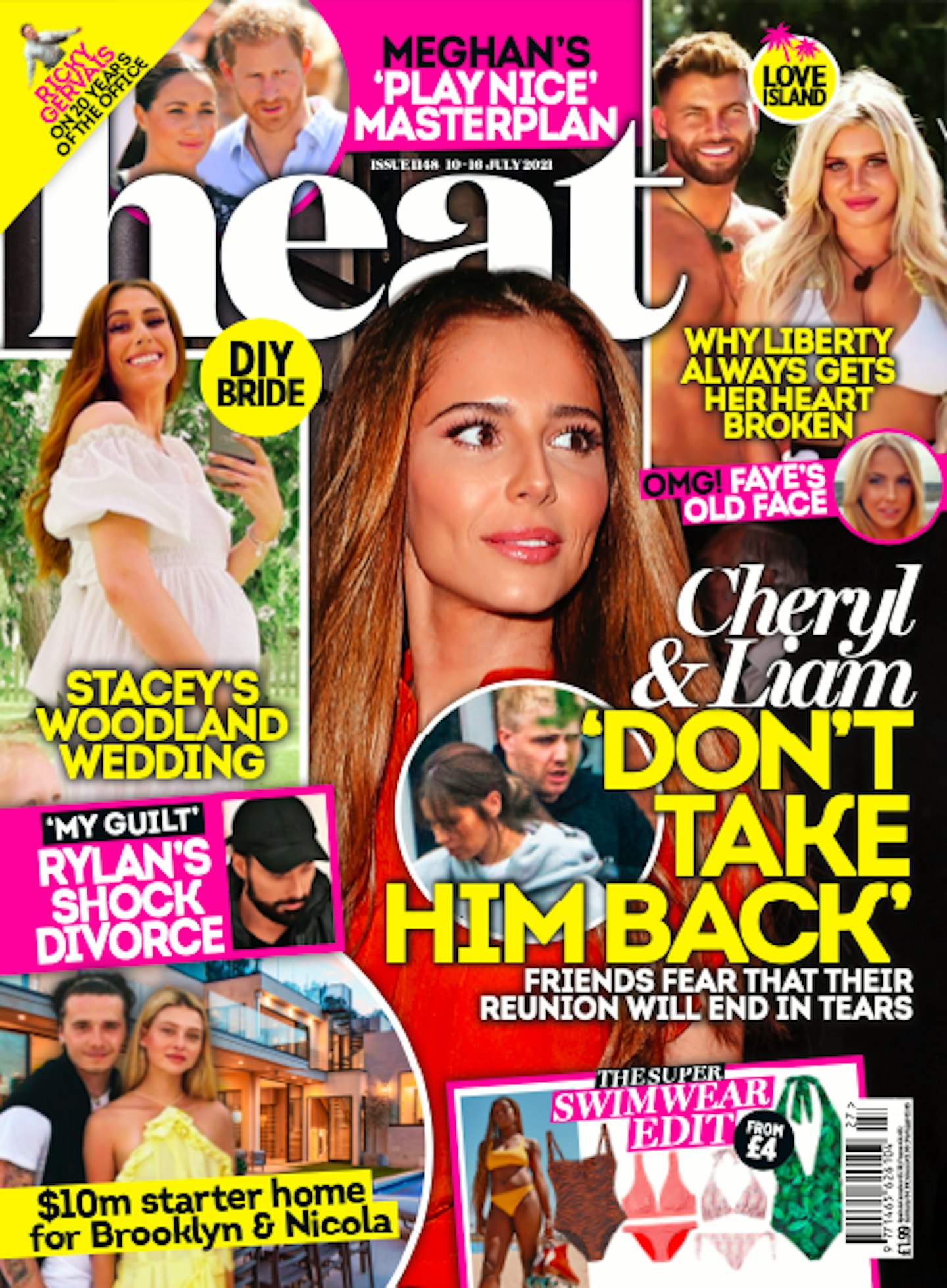 Look! More news!
"Funnily enough, Kim had this same problem after her marriage to Kris," says our insider. "At the time, she went all out to win Reggie back, but it didn't work. She then got rejected by a bunch of other guys before she got together with Kanye."
There is one man on the horizon, though – high-profile US lawyer, TV presenter and activist Van Jones. The pair have been linked in recent months, after working together on a documentary about prison reform, The First Step, and we're told, "There are still a few guys on Kim's list to try before she takes her friendship with Van to the next level – if he's even interested. But all in all, it's extremely embarrassing, and it is hitting Kim's self-esteem pretty hard."
Read more in the latest issue of heat magazine – OUT NOW.