Love Island 2021 star Liberty Poole is living her 90s pop star fantasy and we are low-key jealous.
Liberty, who famously walked out of the villa alongside her now ex Jake Cornish, has been changing up her hairstyle recently and is clearly taking inspiration from everyone's favourite girlband (sorry Little Mix).
Sharing a post on her Instagram grid, Liberty was kitted out in a bandeau top and khaki combats (already an absolute vibe) and had her golden blonde hair in a very Baby Spice-esque hairstyle consisting of high bunches.
Liberty totally nailed the look as she added the caption, "In my Spice Girl Era 👯‍♀️. (I wanted to caption it Posh Spice but we all know I ain't posh 😂)."
Nobody wanted to be Posh Spice anyway, Liberty.
Baby Spice isn't the only girlband member that Liberty has taken inspiration from, sharing a photo of her latest style on her Instagram Story the blonde is rocking curly hair and some cute buns which just scream Scary Spice.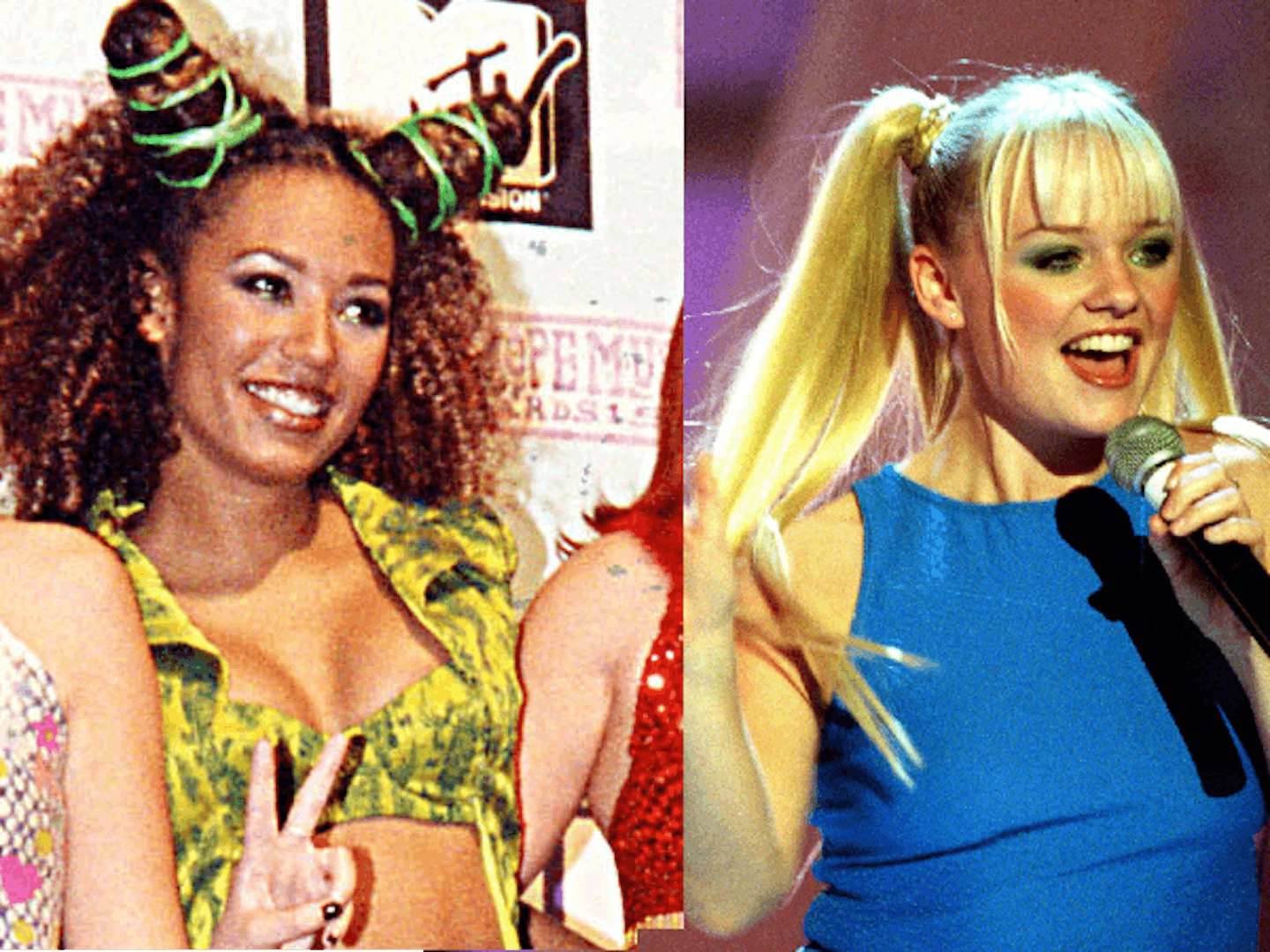 Adding the caption, "Tried something new today and feeling very rockstar with a broken nail🥲" .
Broken nail or not, Liberty is nailing (sorry, couldn't resist) the popstar hairstyles and we cannot wait to see who she will be channeling next.
Please, please let it be Ginger Spice, Liberty would look awesome with red locks.
During her time on Love Island, Liberty had long blonde extensions but soon after leaving the villa she went for the chop and for a while sported a golden blonde, shoulder-length bouncy blow dry that was all sorts of glam.
Liberty's fans are always quick to share their love for her shorter locks and when she took her extensions her fans went nuts.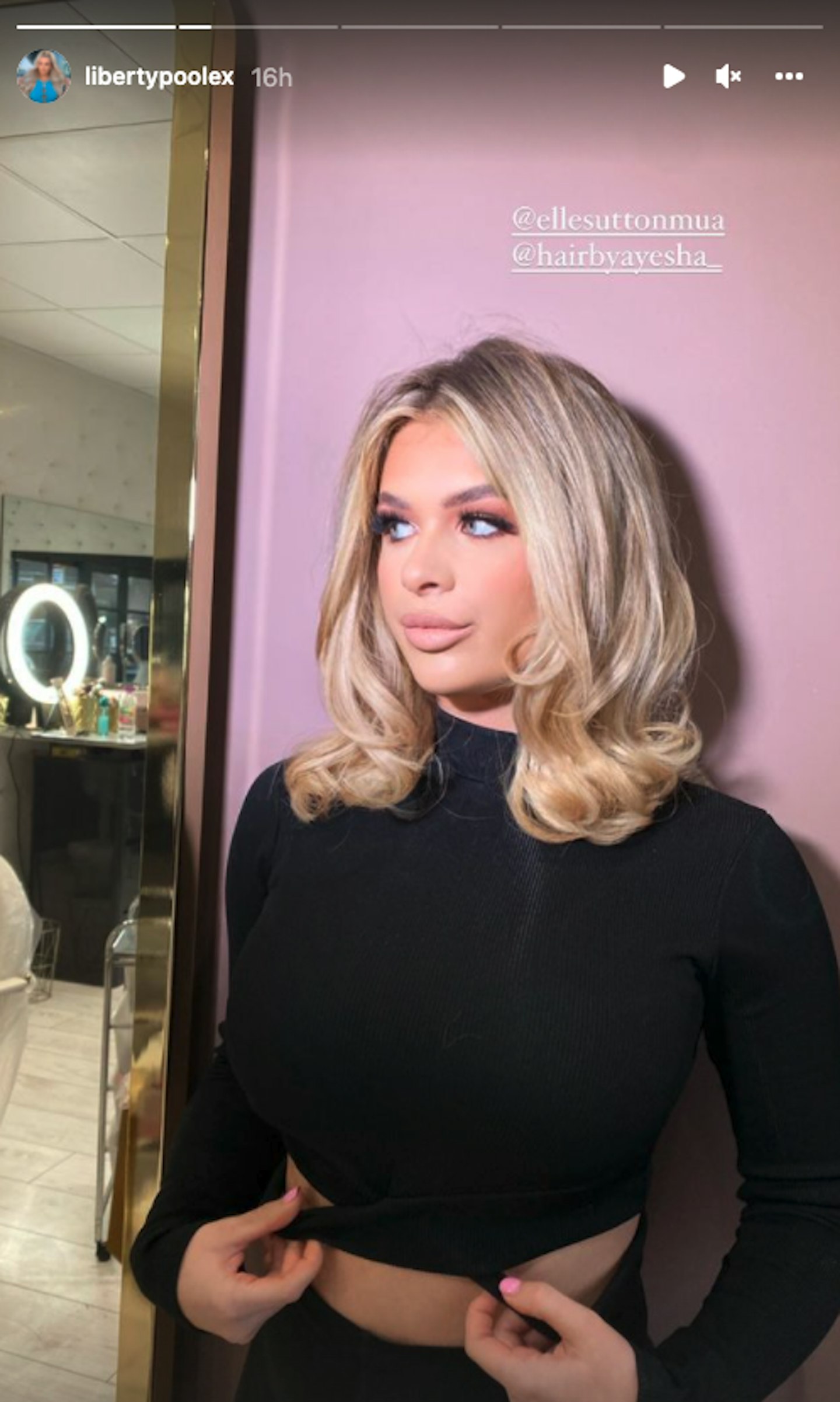 One of her followers commented, "Adore you, adore your hair 😍" whilst another said, "Loovvveee your hair 😍".
Liberty's fellow Love Islanders were also keen to get in on the action with her BFF Kaz Kamwi saying, "Beautiful babyyyyyy💓💓💓💓" to which Liberty responded, "My girly ❤️❤️".
Faye Winter also shared the love writing, "MY ANGEL 🤍 you are so incredibly beautiful", as did Love Island 2017 star Chloe Crowhurst, who said, "Adore your hair like this😍".
Want to achieve Liberty's blonde look? Check out the best blonde hair dyes
Best blonde hair dyes 2022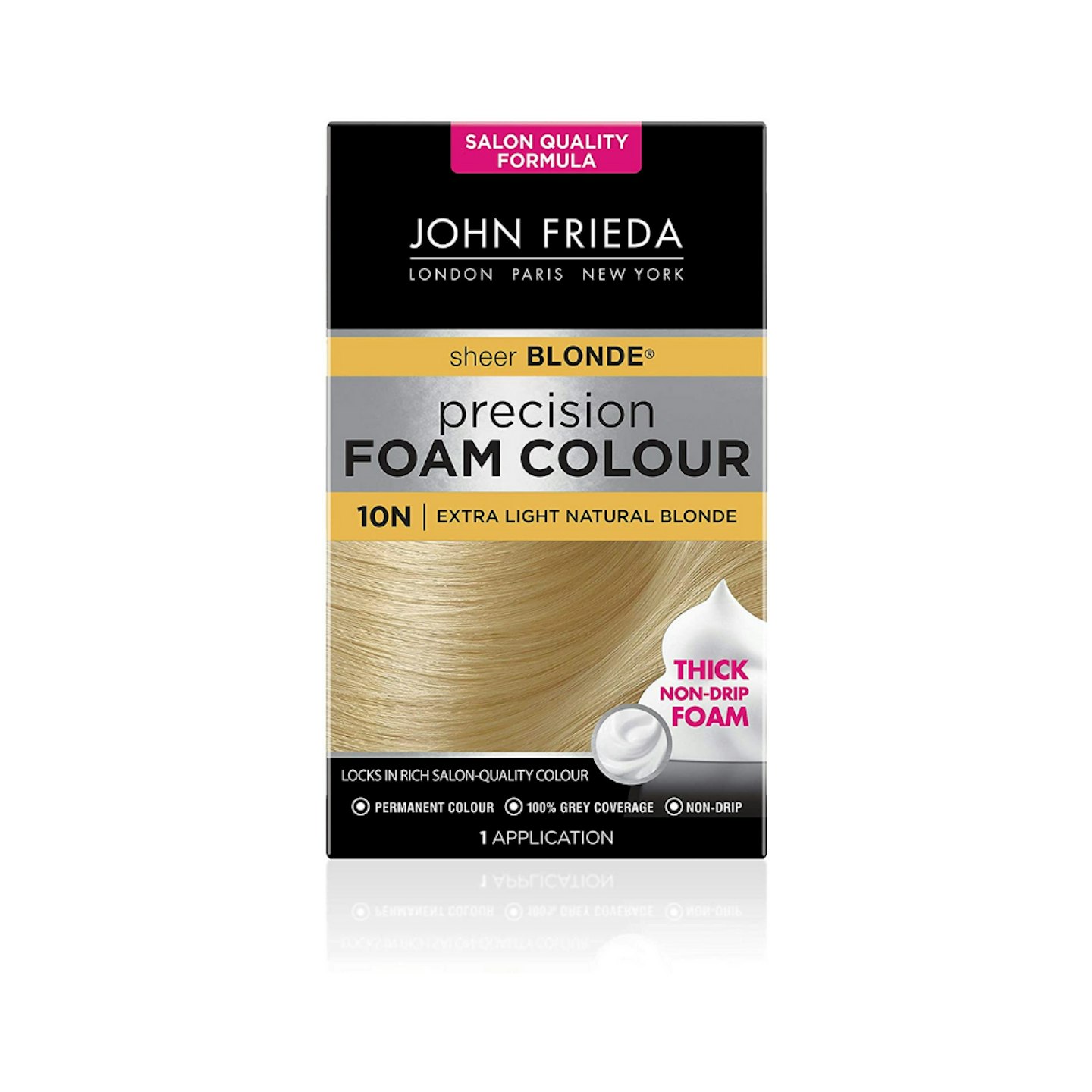 1 of 7
CREDIT: Amazon
John Frieda Precision Foam Colour Hair Dye (10N, Extra Light Natural Blonde)
Best blonde hair dye for an even, non-streaky finishWhen it comes to dying your hair at home, it can be pretty tricky to ensure an even coverage across your whole head, especially the back. John Frieda's unique Precision Foam formula spreads super easily, allowing for everyone (even beginners) to achieve that flawless salon finish colour. We cannot recommend it enough. Pros: Colour is true to packaging and leaves hair looking shiny and nourished. Cons: Some reviews claim colour begins to fade after one month. Customer review: "I pretty much always need at least two boxes with other brands but with this one is fine. It doesn't go patchy, doesn't dry my hair and the colours are always nice and rich and if they do fade back they fade back evenly."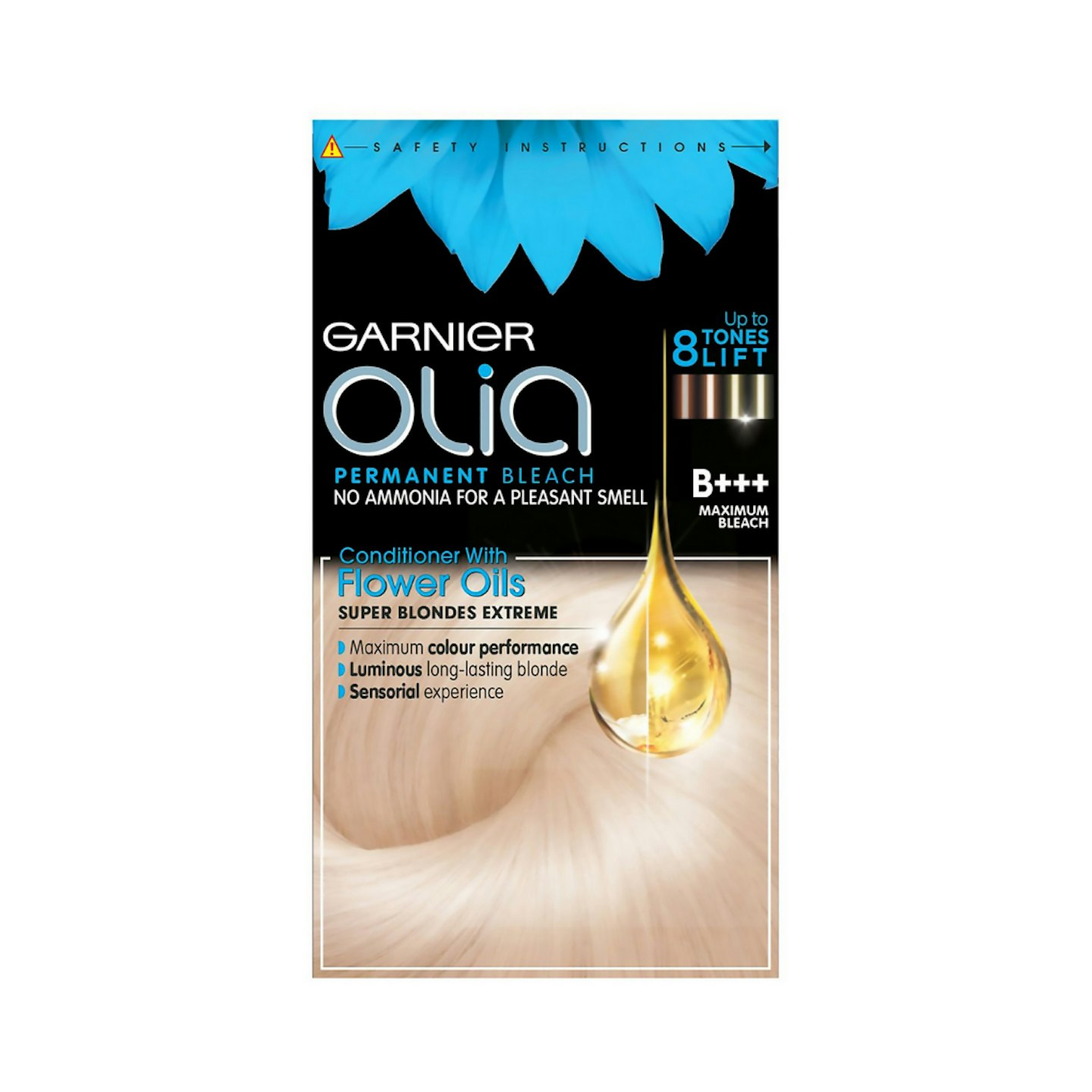 2 of 7
CREDIT: Look Fantastic
Garnier Olia Permanent Hair Dye (B+++ Maximum Bleach Blonde)
Best blonde hair dye for minimal lasting damageIf you're thinking about bleaching your hair, some damage and/or dryness is inevitable, but with Garnier's Olia dyes, you can rest easy knowing that the 60 per cent oil powered formula is doing its very best to condition your locks while still striving for that platinum shine.Pros: No ammonia so it doesn't reek, and has a non-drip formula. Cons: Some reviews claim it covers roots better than ends. Customer review: "Due to lockdown I've had to redo my roots at home and so I bought this and honestly does the trick! Be sure to cover your hair with a bag or shower cap to lock in heat while you wait for it to develop! My go to home brand for bleaching my hair blonde."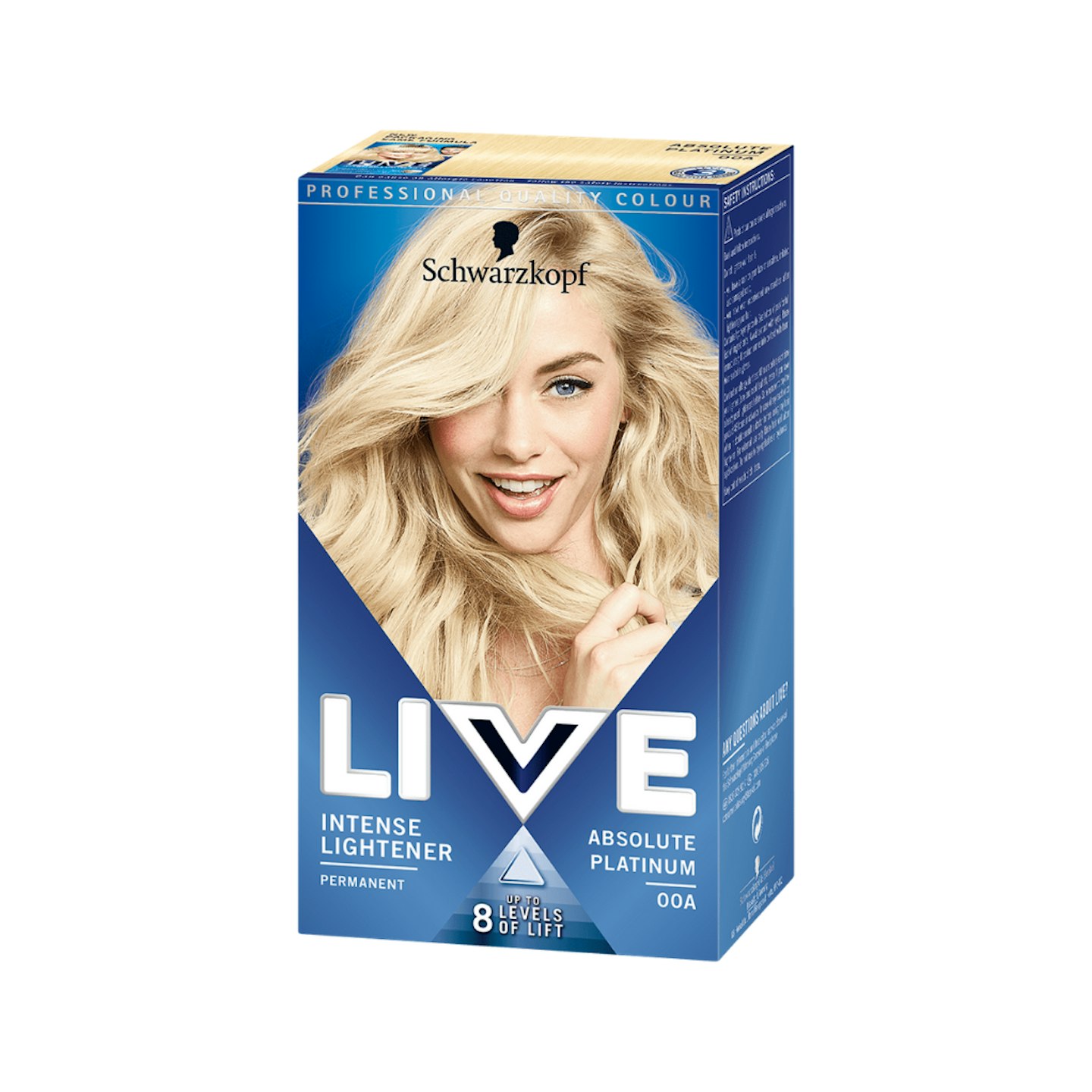 3 of 7
CREDIT: Feel Unique
Schwarzkopf LIVE Colour Intense Lightener (00A Absolute Platinum)
Best blonde hair dye on a budgetWe all know that feeling when your roots are coming through and you simply cannot afford a trip to the salon for a half head. Enter, the £4.79 solution ud83dude4c. Schwarzkopf's platinum blonde lightener will take your hair up to eight shades lighter and, according to reviews, it'll do it without the dreaded yellow tinge. Pros: Neutralises undertones and works well on brunette hair.Cons: Some reviews claim it leaves hair a little straw-like.Customer review: "Brilliant lightener, had to use this twice and my hair is still in amazing condition! Lifted from a medium reddish brown to a light honey blonde and I love it."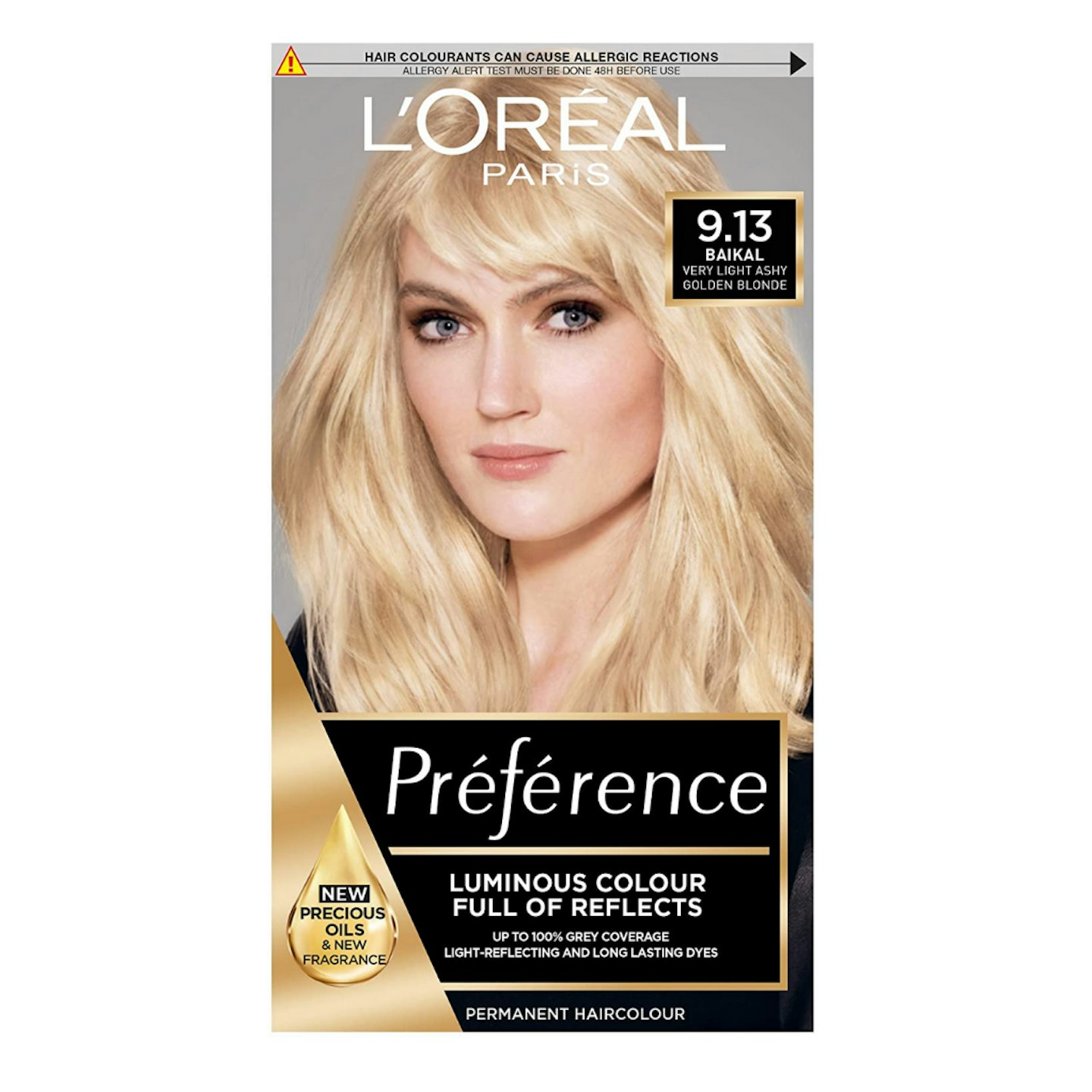 4 of 7
CREDIT: Amazon
L'Oréal Preference Blonde Hair Dye (9.13 Baikal)
Best blonde hair dye for covering greysL'Oréal's Preference hair dye is the hair dye you're going to want if grey hairs are your nemesis. Ageing may be a privilege, but for £7.99 we might invest in some anti-privilege measures...Pros: Easy application and leaves hair soft and shiny.Cons: Some reviews claim it fades quite quickly. Customer review: "I can wholeheartedly recommend this dye. Application is effortless, the smell is pleasant but very strong so would suggest an open window/door policy when using this! At time of use, I had very mousy brown hair with more grey hair than I care to mention but this completely took care of it."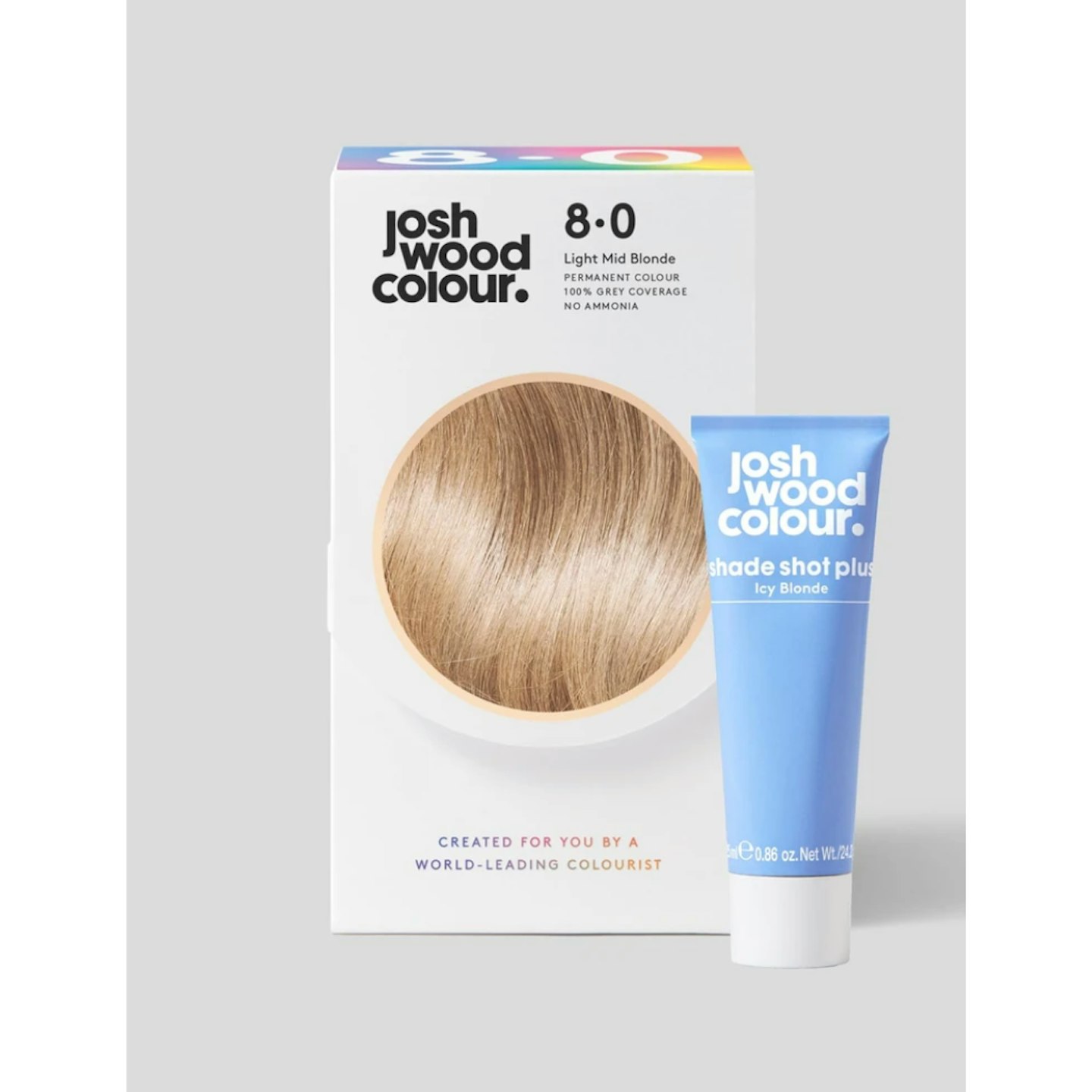 5 of 7
CREDIT: Boots
Josh Wood Colour Permanent Hair Dye (8.0 Light Mid-Blonde)
Best at home blonde hair dye with professional resultsJosh Wood is the king of hair colour and so, naturally, he's the king of at-home hair colour, too. Many a celeb frequents his salon and, for those of us that can't afford a £200 dye-job, his at-home treatment is just the ticket. Pros: Non-patchy coverage and leaves hair in good condition.Cons: Reviews claim the result colour is darker than pictured on the box. Customer review: "The results are multi-tonal, no patches, and my hair is in great condition. The colour is a little darker than expected, which wasn't the plan when I dyed my hair, but I would still use this again and again, in the same colour. I have fairly long, thick hair, so I had to use two boxes - this isn't unusual though."
6 of 7
CREDIT: Amazon
Garnier Nutrisse Crème Deeply Nourishing Permanent Hair Colour (10.01 Natural Baby Blonde)
Best blonde hair dye for easy applicationWe've seen Holly Willoughby apply this stuff while having a chit chat on Instagram and, honestly, we're sold. If this will give us hair like Holly, we're well and truly here for it.Pros: Leaves hair shiny and protects against dryness for up to eight weeks.Cons: Slightly more red-y toned than pictured.Customer review: "It works a treat for me and I can honestly say that my hair has never been in better condition since ditching the hairdressers, It has never grown more and I also save a fortune!!"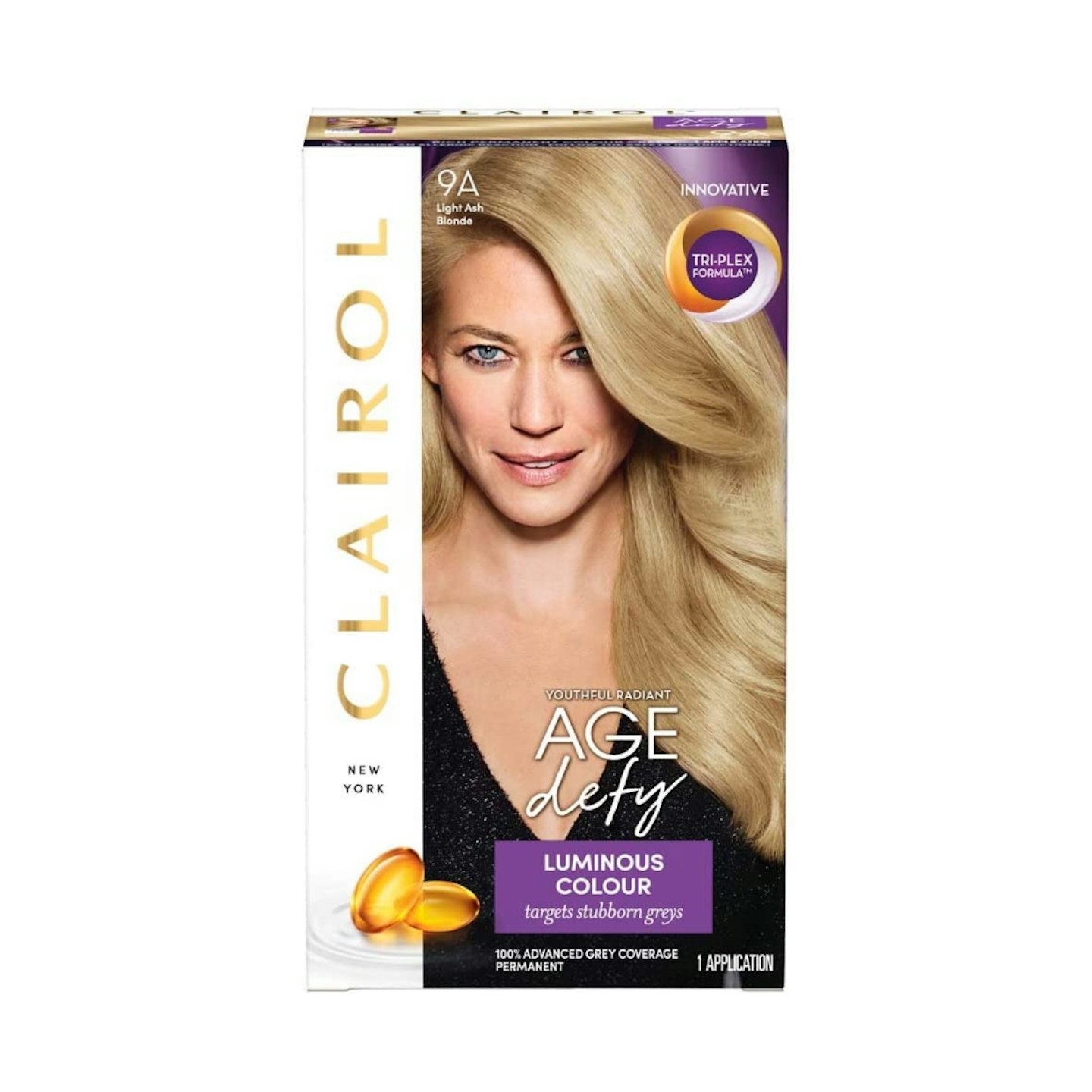 7 of 7
CREDIT: Amazon
Clairol Age Defy Luminous Colour Permanent Hair Dye (9A Light Ash Blonde)
Best blonde hair dye for a quick root fixThis is the dye for you if your hair's in pretty good nick, but you just need to give it a quick touch up. Plus, it doesn't smell foul, which is always a pleasant surprise ud83dude02.Pros: Gentle formula and doesn't dry out hair, even with two weekly/monthly touch upsCons: Won't cover 100 per cent of greys, but works fab on white hair.Customer review: "This hair dye is brilliant! Easy to use and most of all, a really nice natural looking colour. Natural looking roots too . Will definitely be buying this from now on!"
The Dancing on Ice star definitely isn't one to shy away from a glam makeover as back in December, she stepped away from her signature blonde tresses and debuted a much darker look.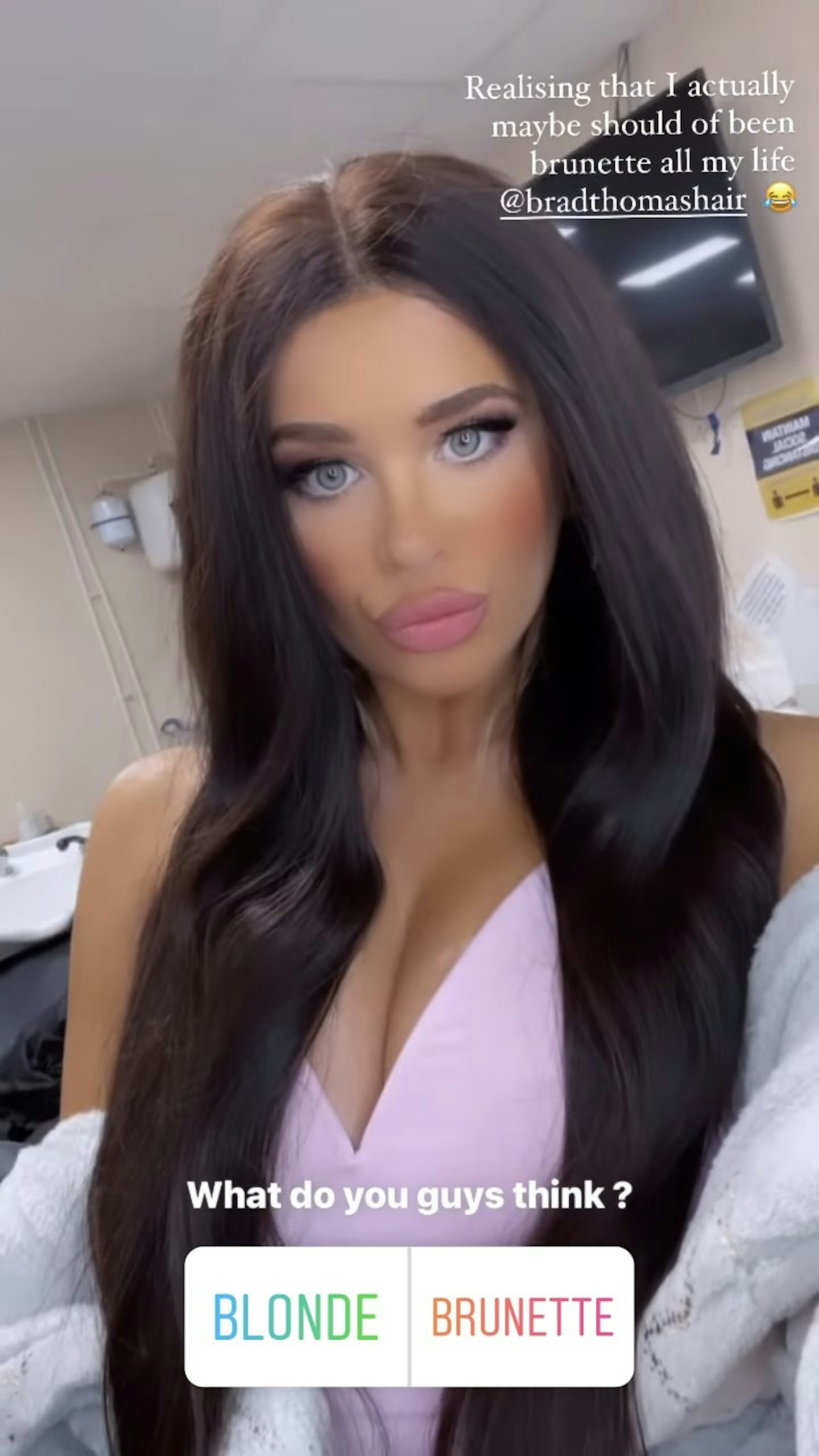 Alongside the first snap, Liberty wrote, "Realising that I actually maybe should have been brunette my whole life (sic)." The Islander also added a poll so fans could leave their opinion on whether they prefer her blonde or brunette.
Luckily Liberty later revealed that her transformation was merely a wig but that it had left her considering a more drastic change, "Can't lie I kinda like it 😂 makes eyes pop more but been blonde my whole life. Scary what do I do?"
If, like Liberty, you're a fan of regularly changing up your look, you should check out her collection with Beauty Works which consists of blonde extensions, stylers and even heated brushes.
Yes, we'll admit that to recreate her look you'll also need a glam squad but these products will make it as easy as possible.
WATCH: 'I Wanted To Scream' Love Island's Anna-May And David On Ron And Lana | Heat Dates