Following her split from James Green in August, Lisa Armstrong has been enjoying the distraction of work as head make-up artist on Strictly Come Dancing. But behind the smiles on social media, we're told Lisa has been despairing as her break-up turns ever more acrimonious, with reports that she could be taking her ex-beau to court over claims he owes her £100k.
Electrician James, 40, is allegedly reluctant to pay back the six-figure sum, with a friend of his claiming that he thought the loan was given in "good grace" and didn't come with "strict conditions to pay it back by a certain time". But as Lisa, 47, apparently hopes to reach a settlement in court, an insider tells heat that her emotions are spiralling as she grapples with the aftermath of the split.
"Lisa feels exposed and embarrassed," our source reveals.
"She had hoped to keep this ugly side of her split with James a secret, but she feels like she's been left with no choice but to take legal action. She's extremely hurt by the situation and has said there are days when she thinks she'll never be able to trust a man ever again. She's embarrassed that she shared so much of their relationship publicly, and now people will think she was taken for a ride. She is strong and has been putting on a brave face, but she's obviously gutted."
The source adds that, while Lisa's friends have rallied round, she still feels alone. Known for expressing her self on social media, she recently shared a cryptic quote on Instagram that read, "May the last three months of 2023 be the plot twist you have been waiting for".
Lisa and James started dating in 2020, and appeared to be blissfully happy, but two months ago, it emerged that he had suddenly ended their relationship and moved out of her £4.5m London home.
It followed Lisa's bitter divorce from TV presenter Ant McPartlin in 2018, which was intensified by speculation that he had been unfaithful with his former PA and now wife, Anne-Marie Corbett. And after Lisa reportedly received up to £30m in the divorce, our insider says that she worries prospective partners will only see the pound signs.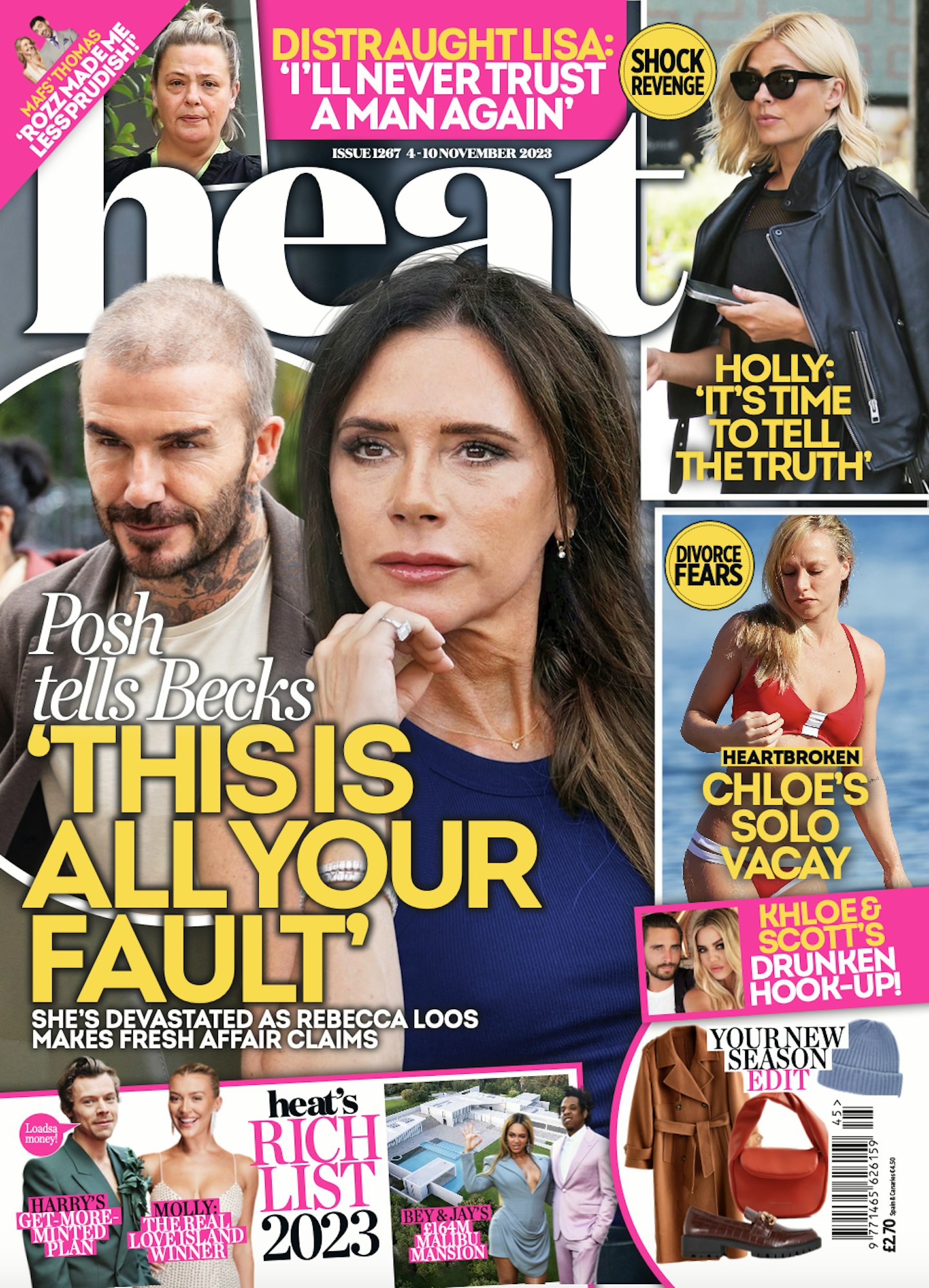 "Lisa was married to a huge star in Ant, and she doesn't want that type of relationship again, which is why she chose someone low-key like James," we're told. "Her friends have been urging her to keep the faith and have said there are a lot of 'normal people' out there. But right now, Lisa is feeling too bruised emotionally go there."
The source adds, "She does love seeing the support from other women on social media, though. It's a comfort to her."
WATCH: 'I Was Trying Not To Cry': Chrishell Reacts To Her Most Iconic Moments & Gushes Over G-Flip