The first season of Love In The Flesh got us all incredibly invested. The brand new BBC3 show, fronted by Zara McDermott, saw singles enter a villa with people they have been talking to online during lockdown but never met 'in the flesh', in a bid to see if they could all make meaningful relationships in the flesh instead of on dating apps.
Over the course of the series, the couples were tested to the limits, including chucking in even more singles to see if they would stray.
Despite us all believing in all the remaining couples, only one have decided to make a go of things on the outside world - winners Shazelle and Chibs - who were gifted a holiday of lifetime to the Caribbean as their prize, with the caveat that they'll only get to go if they were still together six months after the show ended. What a twist!
Turns out they didn't really need the holiday, as in April they announced that they're expecting a baby. And they're not the only ones, as their co-star Lauren Kent also announced that she was pregnant just a few weeks after Chibs and Shazelle.
Taking to Instagram days after the finale aired, Shazelle shared a collage of her pregnancy test, scans and pictures of herself and Chibs, writing, "It's been an extremely long wait but Gods timing is the perfect timing.. we are so excited to announce that our family is expanding!🥺😭🌎👶🏽.
"We are so blessed and grateful to be able to take this this step into parenthood together❤️.
"We appreciate all the continued love and support we've received and will continue to receive✨ #loveintheflesh."
Shazelle then revealed that they were turning their prize into a babymoon, sharing stunning snaps from their Caribbean getaway.
Now in her final trimester, Shazelle has revealed that she and Chibz found out they were expecting a baby incredibly soon after filming the show.
Speaking exclusively to heat, she revealed, "In the beach house, I did make it quite clear to Chibz that I didn't want any kids and if If I did, I wasn't going to have them for years.
"And then when we [won the show] and left together and it was like a month later and we found out and were like 'Oh, here we go'.
"In a way the show got pushed back to the back of our minds because Chibz was working day and night and obviously pregnancy is hard. Our date nights were cut short, we had to get our heads around pregnancy and all we could think about what they fact we were actually having a baby."
Chibz then adds that it's lovely that the story of their romance is now on screen, "Obviously you don't see it all and it is edited but it will be nice to show our kids one day."
Do they want more kids?
"Absolutely", says Chibz.
"We're trying to do them all back to back to back. So in secondary school, there'll be a point from year seven to 11 where our genetics are in every single year."
Shazelle adds, "We're in between our parents houses at the moment, so we're going to get our own place and get even more settled. The whole process has made us stronger, relationships can be hard and we've survived one of the hardest things already together, it just shows that we've been through so much already!"
The pair also gave away some beach house secrets, including that they were told off for trying to cook their own food and their phones were taken away from them, so the only contact they had with the outside world was through the welfare team.
Where are the Love In The Flesh 2022 couples now?
Where are the Love In The Flesh 2022 couples now?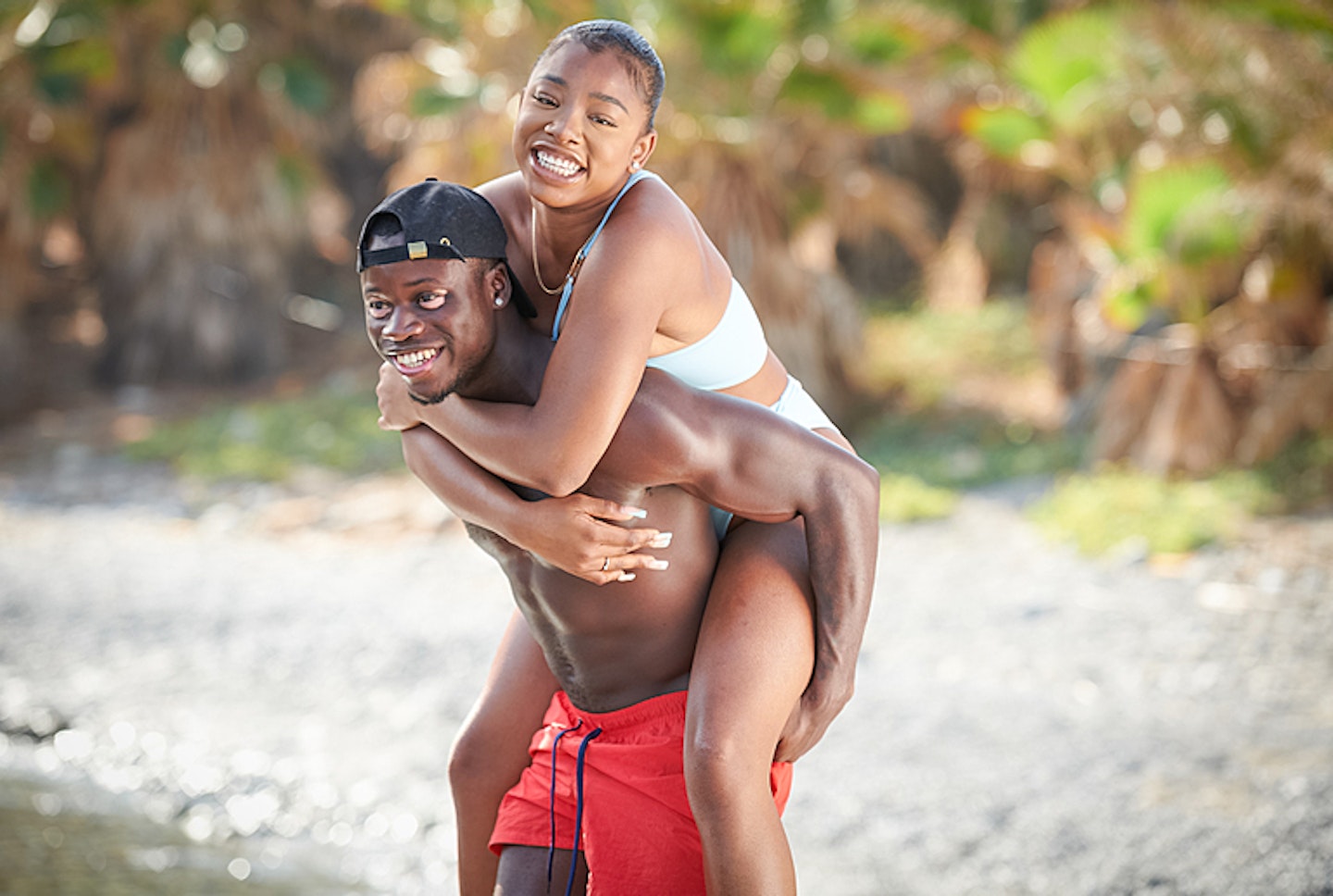 1 of 7
Chibs and Shazelle
Status: TOGETHER We can safely say Chibs and Shazelle are the golden couple, with a little baby on the way.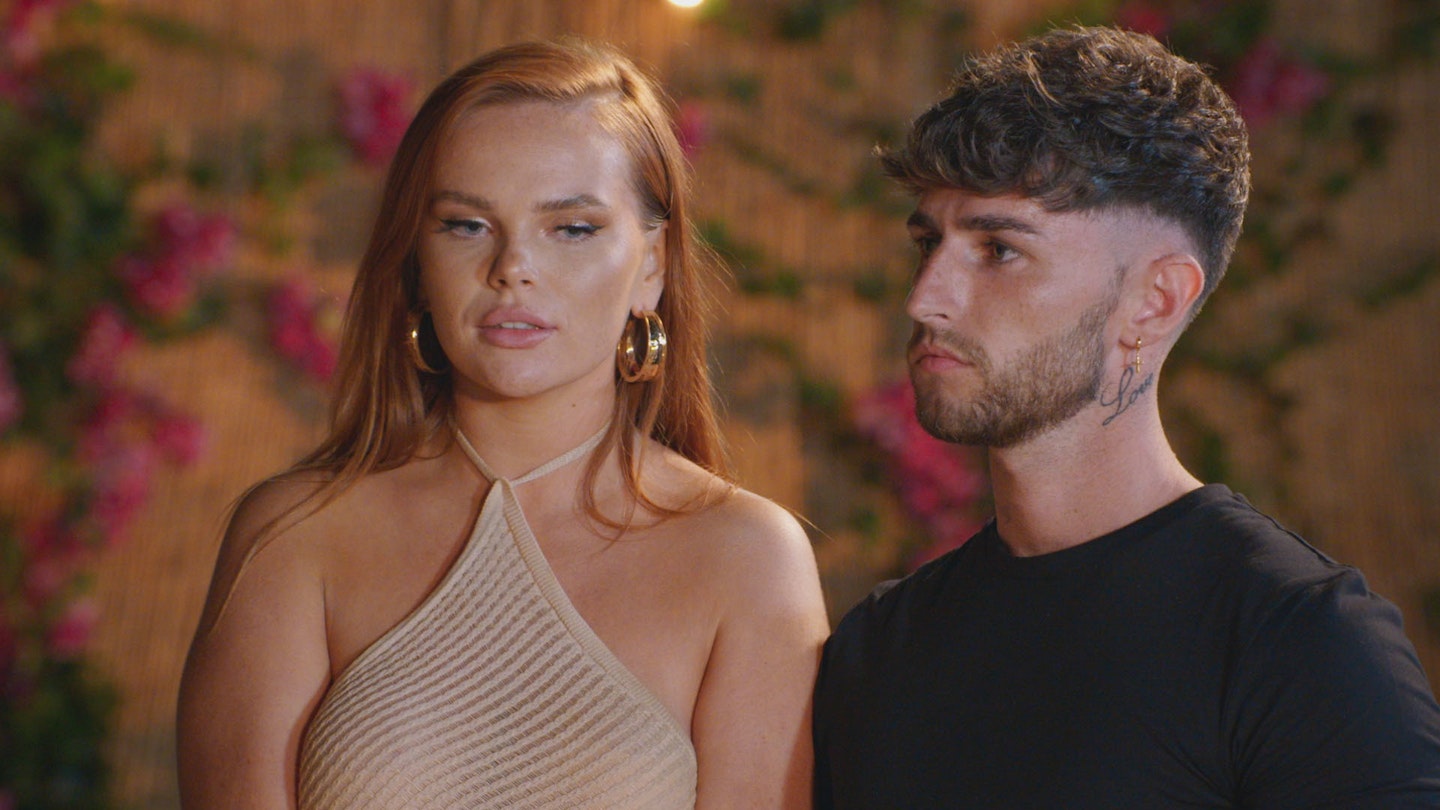 2 of 7
Lauren and Cam
Status: NOT TOGETHER Lauren and Cam entered the villa as singles as gravitated towards each other despite both admitting they definitely were not each other's usual types. We had high hopes for them, but alas, they also called it a day.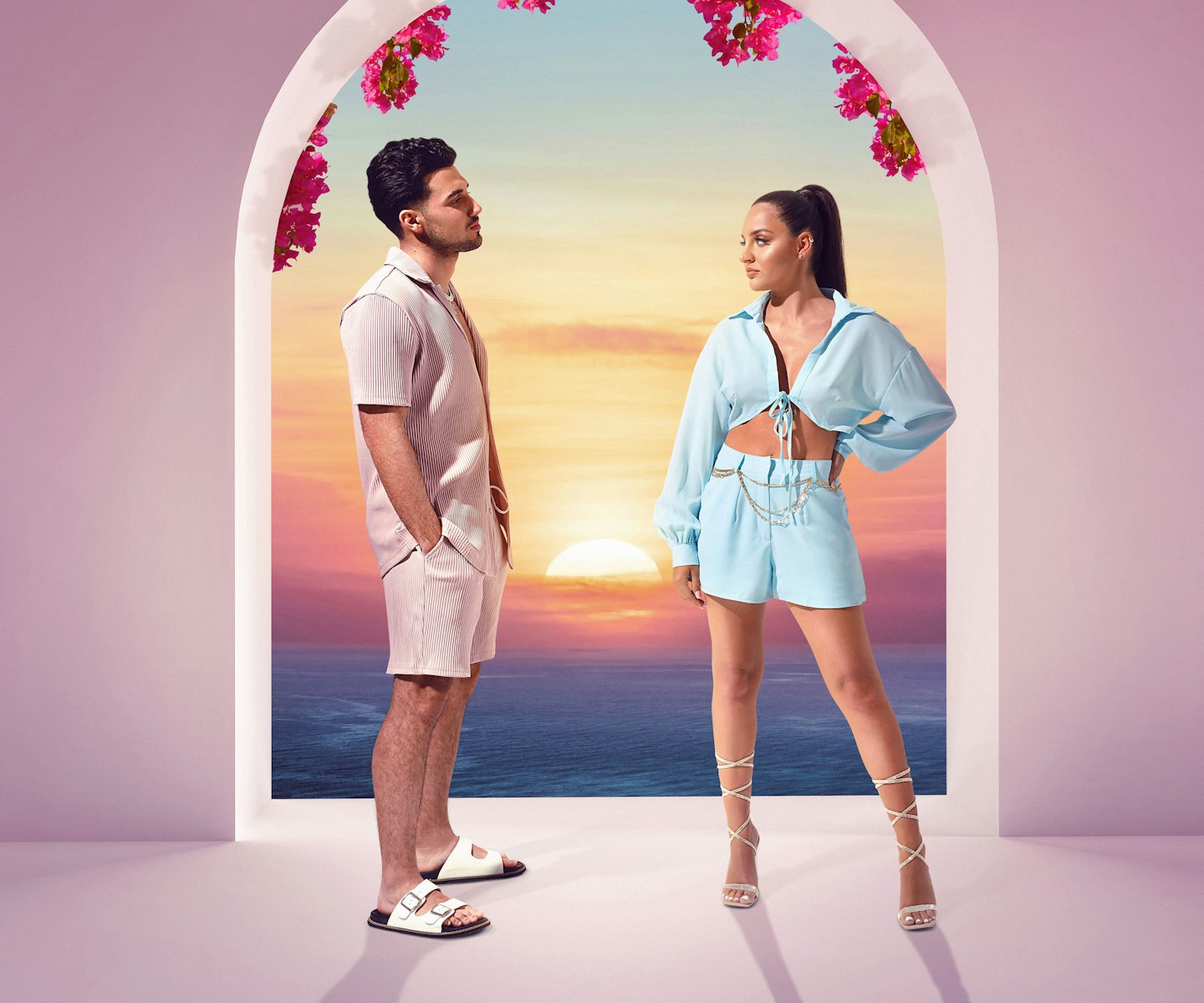 3 of 7
Niki and Cristos
Status: NOT TOGETHER Niki and Cristos were one of the first couples to leave the villa after they both decided it wasn't meant to be. They definitely provided some entertainment though, right?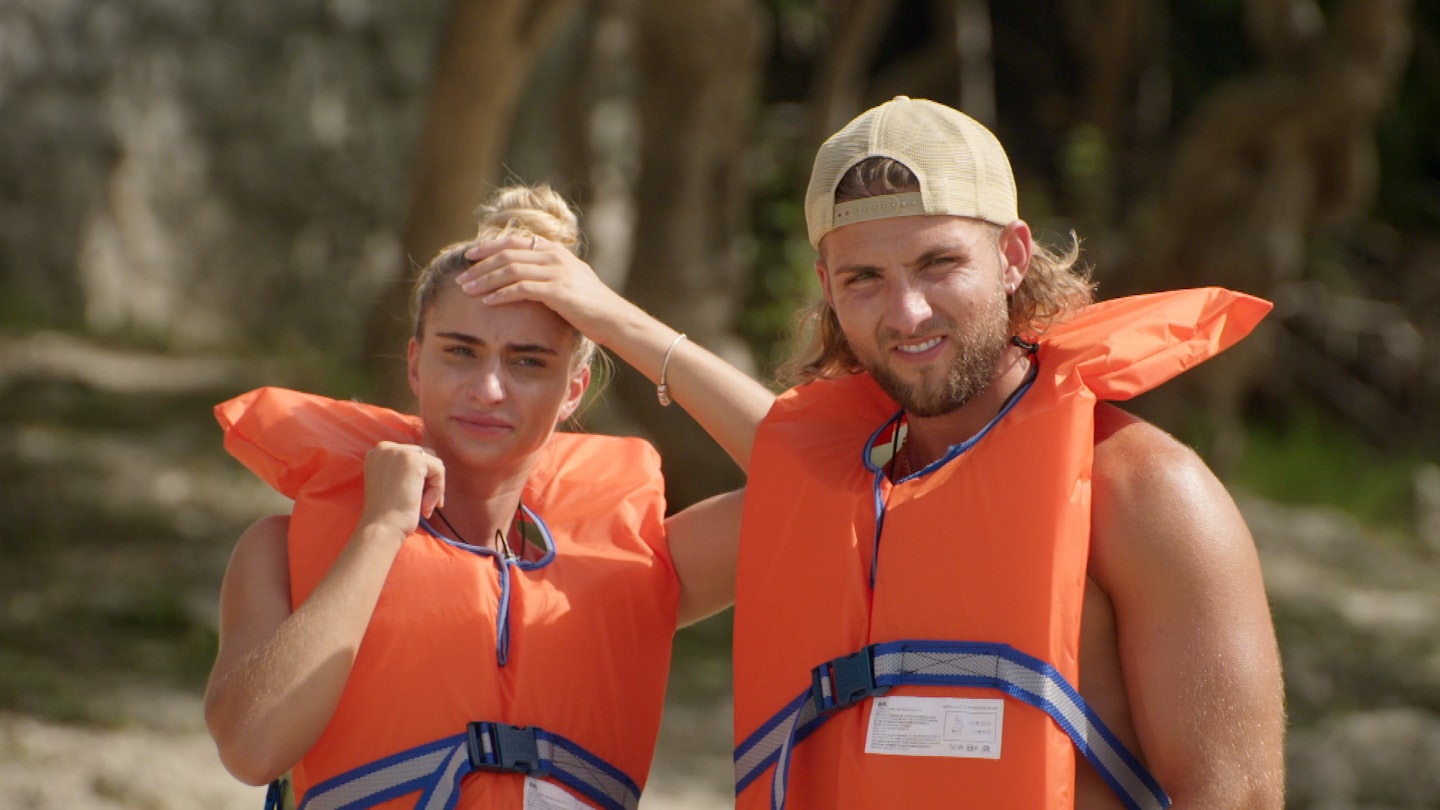 4 of 7
Dan and Ana
Status: NOT TOGETHER Another singles couple, Dan and Ana were accused by their co-stars of just having 'lust'. Turns out, they were probably right as they're no more.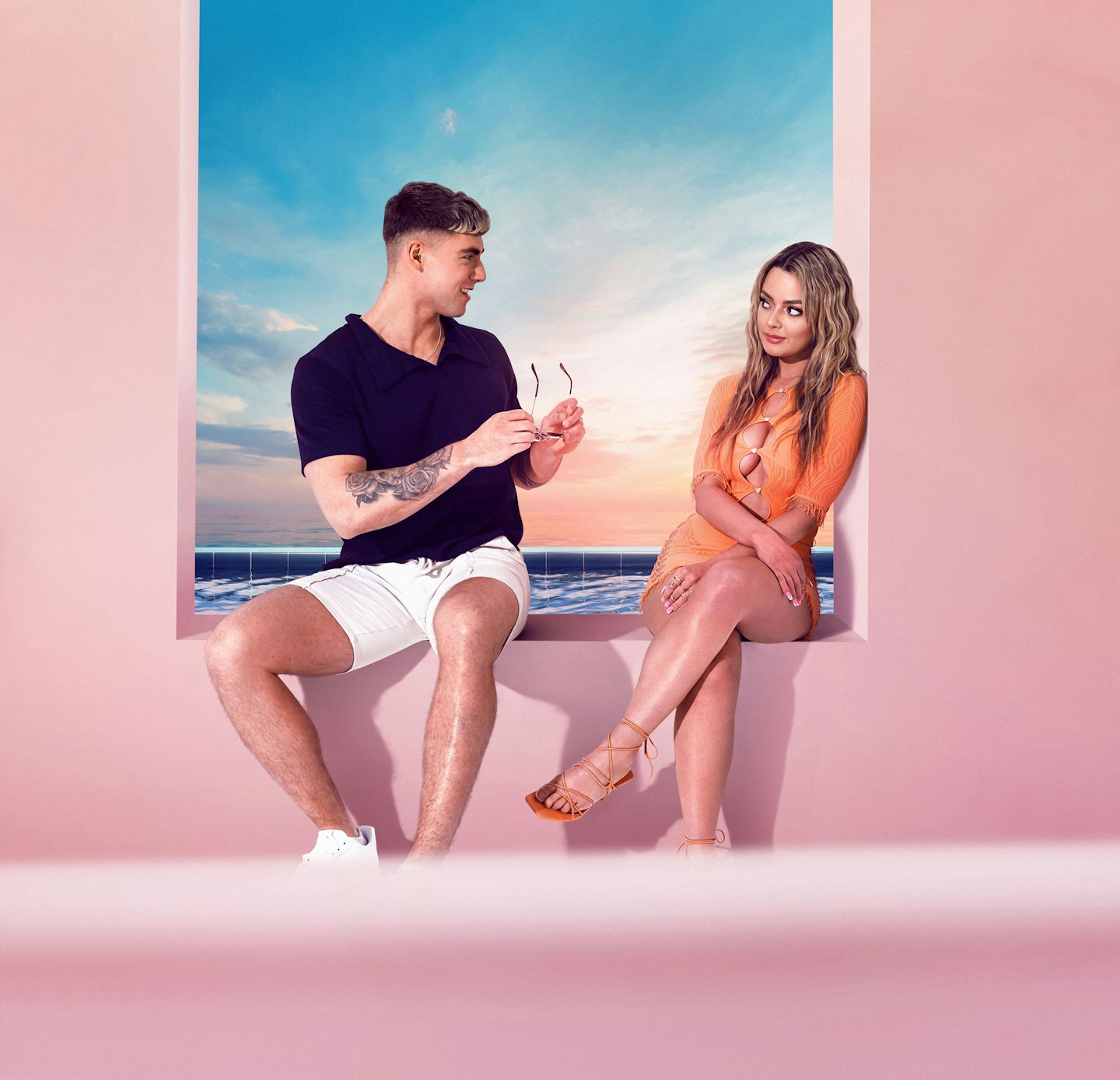 5 of 7
Brandon and Hannah
Status: NOT TOGETHER The villa bad boi (rolls eyes) Brandon wasn't sure about Hannah from the get go and they decided to go their separate ways in the villa.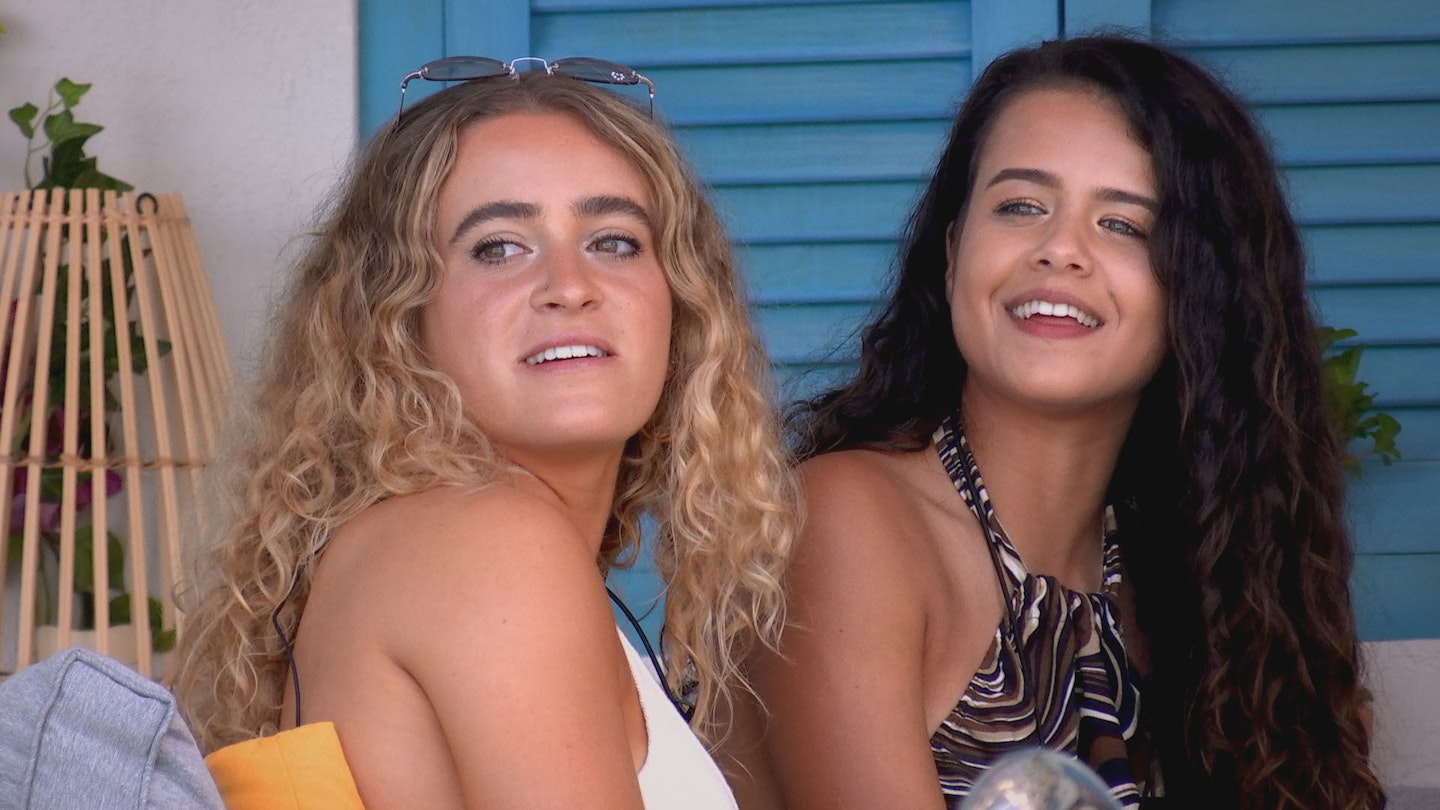 6 of 7
Millie and Shelby
Status: NOT TOGETHER Millie and Shelby were going swimmingly until Millie admitted she felt was falling harder for Shelby and it wasn't reciprocated. We're not sure what happened between them, but they're not together anymore, as they both have shared Instagrams about being single.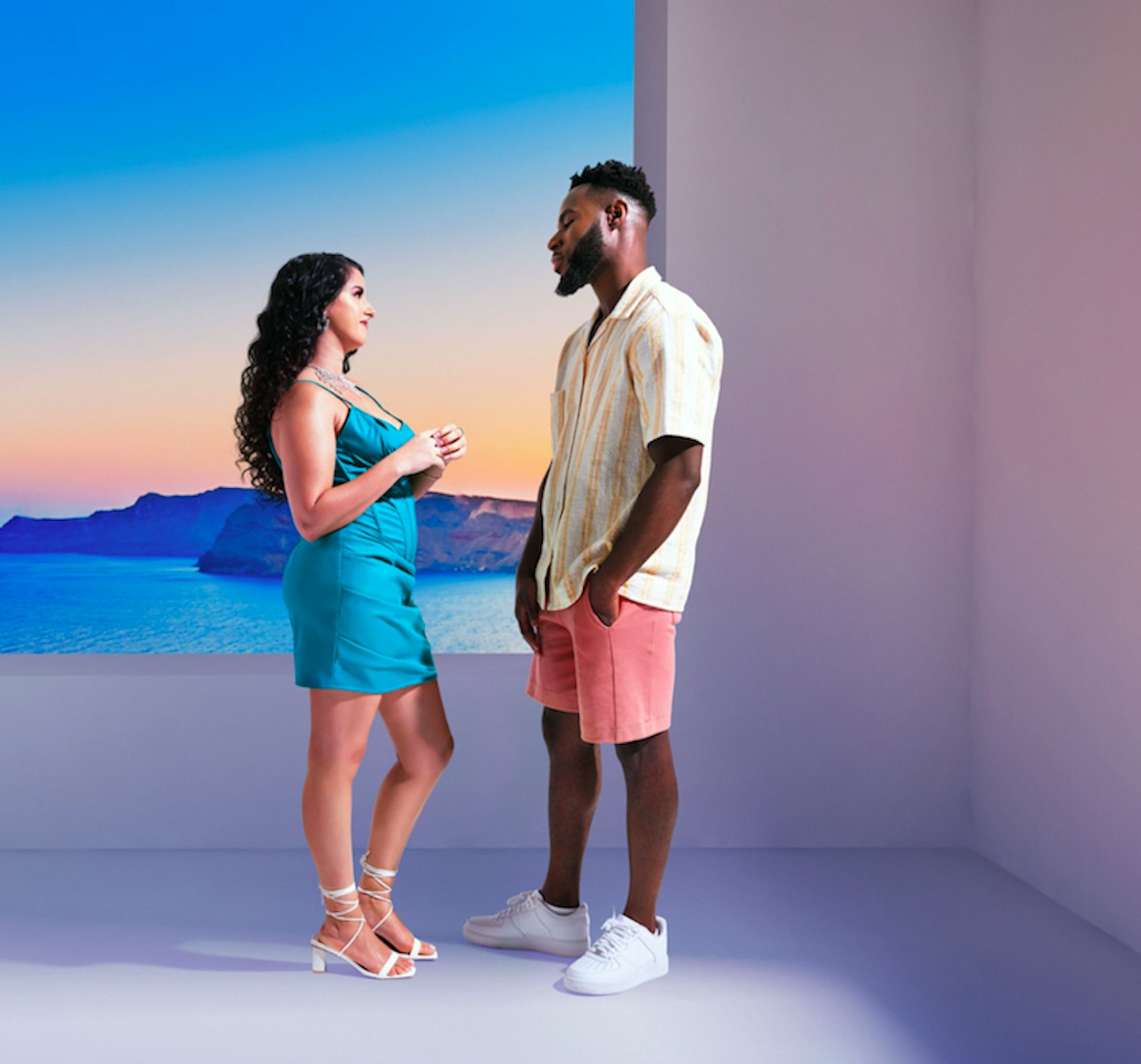 7 of 7
CREDIT: BBC
Jess and Kwame
Status: NOT TOGETHER Having chatted online for five years, Jess and Kwame were definitely a front runner to last on the outside, with Jess revealing that if all goes well she would want Kwame to meet her little boy in six months. It wasn't meant to be though.
WATCH: Which celeb did Zara fancy before Sam Thompson??
In more Love In The Flesh news, host Zara has dropped a HUGE hint that there could be a second series of the show.
During an Instagram Q&A one of Zara's followers asked her, "When does Love In the Flesh finish? Will there be another series??"
At first Zara teased, "I think we should all finish this series first... 😉."
However she then added, "There's two episodes left. My favourite episodes.
"I can't wait for you to see them 🥰."
Whilst this doesn't confirm anything we've got to say, that winky face does speak volumes.