If there's one thing we know about Brand Beckham, it's that these guys looooove to publicly gush about one another. Victoria is particularly fond of sharing oh-so adoring Instagram posts about her tight-knit family – which is why insiders say she's so very upset that her two daughter-in-laws are in danger of ruining everything with their mutual dislike, following reports of a falling out.
"Vic is livid that a petty feud has gone so public," says an insider close to the 48-year-old fashion designer, who is mum to Brooklyn, 23, Romeo, 19, Cruz, 17 and ten-year-old Harper with husband David.
"She can't help feeling as though everyone is acting a bit spoilt. This tension between the girls is threatening everything she's worked so hard for and showing up the whole family."
It emerged last week that Brooklyn's wife, Nicola Peltz, 27, is not a fan of Romeo's girlfriend of three years, Mia Regan, 19. While neither of them have publicly commented on the rumoured feud, the pair are said to be refusing to play nice, with a source claiming that Victoria has attempted to "organise a clear-the-air girls' lunch" but failed miserably.
It follows actress Nicola's wedding to 23-year-old Brooklyn in April, held at her billionaire family's estate in Florida. Their wedding was revealed as the cover of this month's British Vogue, but while Romeo attended with Mia, there was no sign of her in any of the pictures shared online and Mia also failed to congratulate the newlyweds publicly.
There was further evidence of tension last month, when David, 47, attended the Formula 1 Miami Grand Prix, sharing photos of Romeo and Mia, but failing to include Brooklyn and Nicola, who were also at the event. heat's source continues, "The truth is, Vic is annoyed that Nicola hasn't made more of an effort with Mia. Of course she knows it isn't always easy getting women to like each other – there was plenty of cat-fighting in her Spice Girls days – but she survived, and it's irritating that Nicola and Mia can't try a bit harder to get on, or at least post the odd friendly thing on Instagram about each other, like the rest of the family do. Now she's facing the dilemma of whether to intervene properly or just take a step back."
But , we're told,Vic's concerns run deeper. "She feels as though the younger generation are less willing to put in the hard work," says the source.
"All she's asking is that two young women put a smile on their faces and try to have a day out together. But it's not just them – the rest of the kids are starting to act a little bit entitled, too."
Victoria, who married footballer, David, back in 1999, recently spoke out about her children growing up and moving away, admitting she missed them "so much", adding, "David and I have gone from having four kids at home to having one- and-a-half. Brooklyn and Nicola are going to be living between LA and Palm Beach, Romeo's living in Miami, and Cruz is in-between home and boarding school."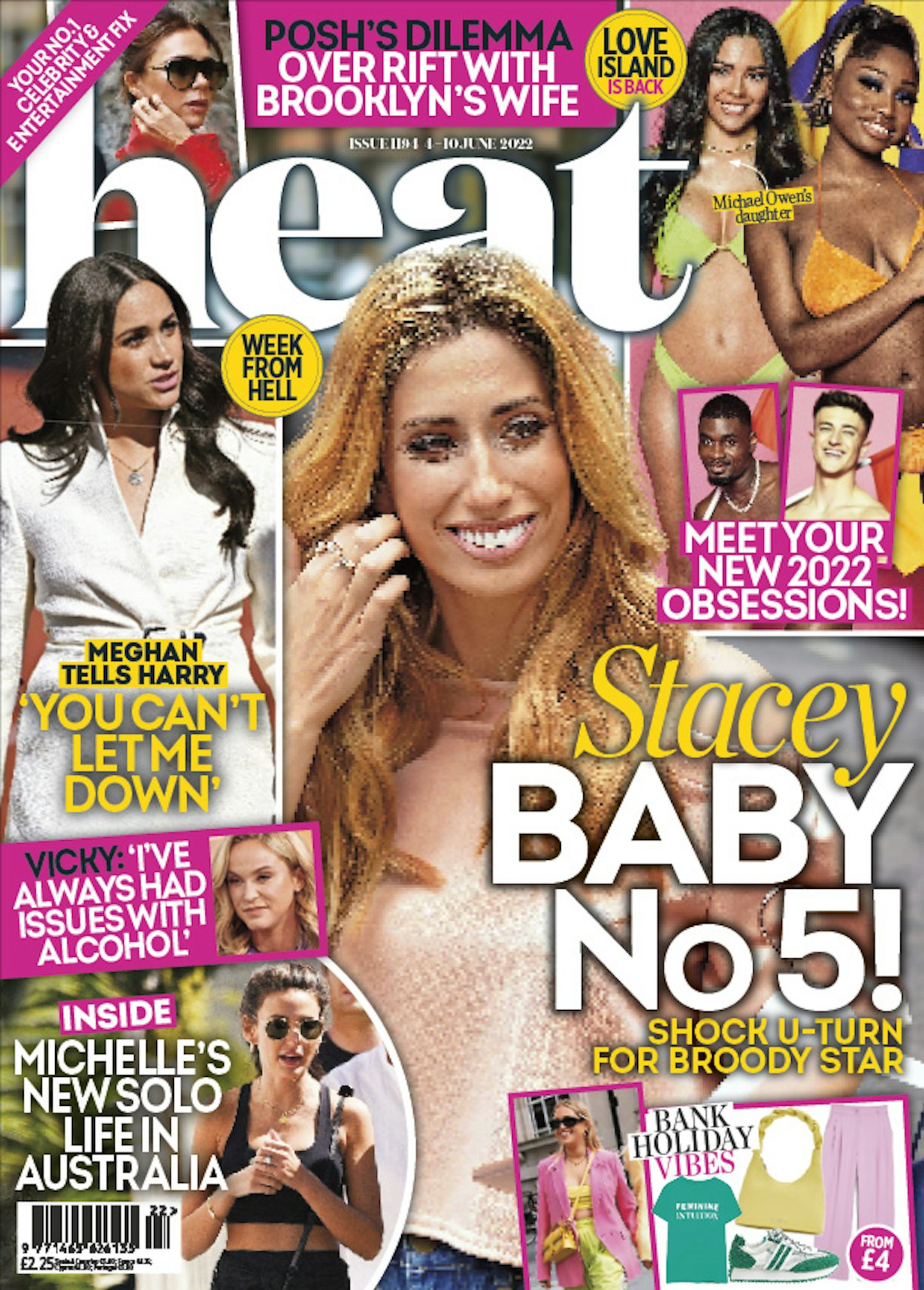 And it seems living apart has taken its toll. "There's so much sibling squabbling between Brooklyn, Romeo and Cruz – and even Harper – at the moment," says the insider. "Vic is sick of it. She's also unimpressed by some of their expectations about designer clothes and expensive trips away. She and David worked really hard to get to where they are. They've always tried to parent their kids to have the same work ethic, but it's been challenging. Now she has their partners' drama to deal with, too. It's getting too much."
The source adds, "She wants the younger members of Brand Beckham to start behaving better."