Peter Andre has been trolled by fans after getting involved in an ongoing feud between rappers Stormzy and Wiley, which has now seen both grime stars "diss" each others families.
The feud was first made apparent when Wiley criticised Stormzy for working with Ed Sheeran on the song Own It. Stormzy then called out Wiley for being unkind, to which the rapper released a diss track Ediyat Skengman.
In the song, he comments on Stormzy's supposed lack of disrespect for grime music.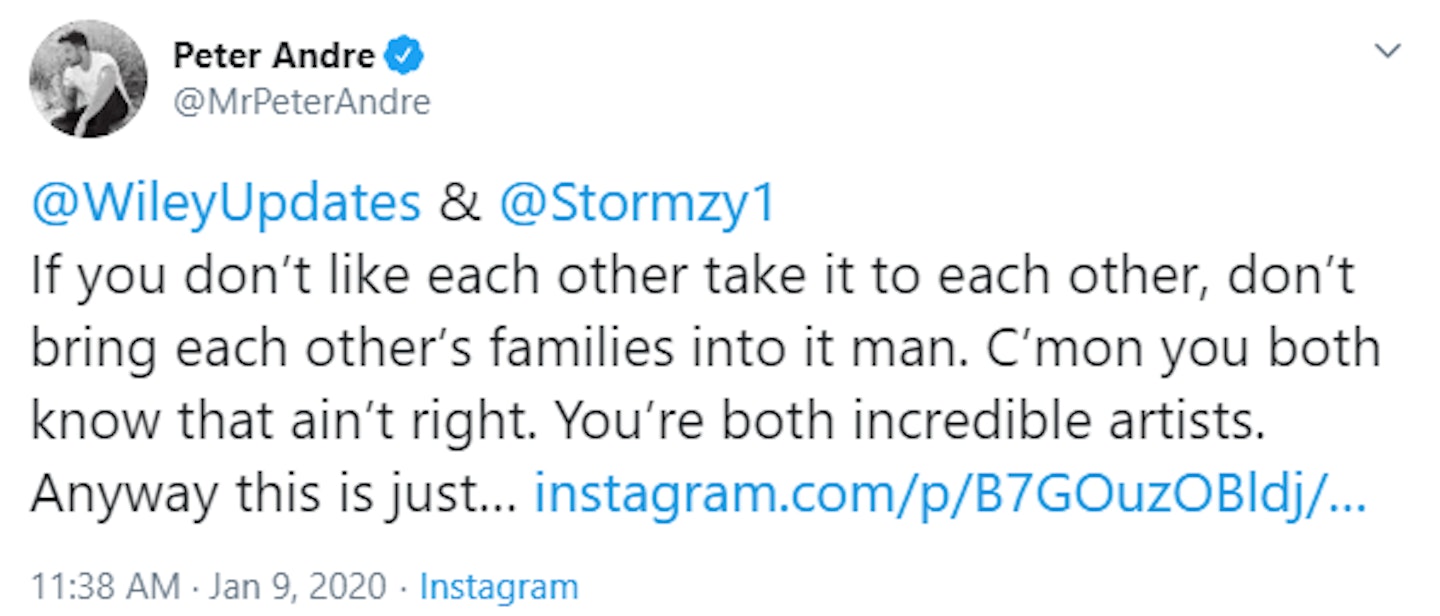 Taking to Instagram to comment on the feud, which was also posted to his Twitter account, Peter wrote, "@WileyUpdates & @Stormzy1, if you don't like each other take it to each other, don't bring each other's families into it, man.
"C'mon, you both know that ain't right. You're both incredible artists. Anyway, this is just my opinion.
"Bring it to each other not each other's families. Just my opinion. Agree? Yes or no? I'll have this up for an hour or so and then I'll move to something else:))) #love."
CHECK OUT: Inside Cheryl's feuds with famous stars
Unbeknown to him, Peter tagged the wrong accounts of the artists and that was where the trolling started.
One user wrote, "Peter Andre getting involved in the Wiley & stormzy beef??? 2020 is too much already man can we take a break", while another commented, "Peter Andre getting involved in a grime war... 2020 you are spoiling us..."
A third said, "Stay out of it, Peter." and a fourth added, "Calm down Pete."
NOW WATCH: 'Always use chewing gum for kissing scenes!' Daisy Ridley takes on the Dark Side vs Light Side quiz
READ MORE celeb news
Olly Murs in tears over 'big' fall out with estranged twin brother on The Voice
The row between the two artists seemed to have died down, but when Stormzy's released his diss track Still Disappointed, the feud flared up again.
In the song, he brands Wiley's sister a "little b--ch" and calls his rivals mum a "wh-re."
He then claims Wiley's mum has been forced to move to Cyprus, after her house was allegedly shot at multiple times.
However, that hasn't been confirmed to be true.
If you love Little Mix and Lewis Capaldi wrap your lugholes around heat Radio. Listen now.