It was their first family holiday in four years, so you know Stacey Solomon and husband Joe Swash were going to make the most of it. Last week, the down-to-earth couple shared shots from their epic trip to Abu Dhabi, where they enjoyed magical sunsets on the beach and dinner with five of their six children, as well as adventures at multiple theme parks.
And the Loose Women star's followers couldn't get enough, telling Stacey, "You deserve everything", and ordering the always-busy star to "have an incredible time". But insiders say it wasn't always easy for Stacey to relax, telling friends she's worried people might think she's showing off with her sunshine-soaked photos.
"More than anyone, Stacey deserves to savour every minute of this holiday with Joe and the kids, but she can't help worrying people will think she's gloating," says an insider close to the 33 year old, who married the 41-year-old former EastEnders actor last summer.
"Stacey knows there's a cost-of-living crisis going on and doesn't want anyone to think she's rubbing her holiday in their faces. Everyone keeps telling her to stop worrying. She needs to block out any negativity and just have the most wonderful time. She works hard and is entitled to have an absolute blast with her family."
As heat told you last week, the I'm A Celeb winner – who is mum to Zach, 13, Leighton, nine, Rex, two, Rose, 15 months, and two-month-old Belle, as well as being stepmum to Joe's son Harry, 15 – confirmed this was their first family trip in a while, telling her followers, "We all together haven't been on an airplane since our last family holiday in 2019!!! 4 years ago. I'm sooo excited!"
And the epic adventure began at the airport where the whole gang wore matching grey tracksuits, and a beaming Rex got to visit the pilot in the cockpit. An excitable Stacey wrote, "Here We Go. Off on our very first adventure together… Rose and Belle's first plane ride and ours as a family since before COVID, when Rex was a few months old. We are all so excited to make some special memories. I think I was most nervous about the journey there, but we've made it safe and sound and still sane.
"A massive thank you to the lovely passengers who were so chatty and sweet to us and the kids, and also thank you to kindest air stewards who played with Rex and Rose so nicely and made them feel so comfortable." She then joked, "[Etihad], you have the most amazing staff and captain Rexy can't wait to fly us home."
Two days later, Stacey took to Instagram to share the family's "day in pictures". It showed the gang on the beach at sunset, with the TV star – wearing a cute matching dress with Rose – confirming, "There's absolutely no filter on those sunsets. It was just magical."
Stace also added photos from Warner Bros theme park, showing the kids cuddling up to Scooby Doo, Bugs Bunny and Batman. They then enjoyed the park, which she said the boys loved, although Rose didn't go on any rides. Ending the caption, she wrote, "So grateful for these days away… lots of love from us." Grandpa Solomon had also joined the fam on the luxe getaway, taking the boys on a "lads' day out" to Ferrari World amusement park, while Stacey and her girls "stayed at the hotel pool for the day".
The next day, there was more beach relaxing – and hole digging – as Stacey shared "Belle's first look at the sea" with fans. She went on to say, "So grateful for these memories, so grateful for my family and so grateful for my body, that brought our family here."
Her 5.6million followers adored every moment, with each holiday post garnering nearly 700,000 likes. Fellow social media star Mrs Hinch commented, "So exciting!!! Have the most incredible time making the most magical memories, love you all," and heiress Lady Victoria Hervey wrote, "Wow, the boys got so big!!".
TOWIE star Georgia Kousoulou said, "How lovely," while presenter Gaby Roslin added, "Beautiful". Stacey's fans were even more effusive, with one commenting, "Look at you living your best life with your perfect children…. Wonderful, holidays, home… and matching dresses. Wow." A second gushed, "Love these photos, such happy memories."
Many more loved seeing Stacey in a bikini, cradling baby Belle, with one writing, "I never comment on celebs pics, but this is so refreshing to see! A normal mum with a normal beautiful body making memories with her kids. Love to see it."
Another said, "This is so refreshing to see such a candid photo of you and your princess! No filters, no Photoshop, no expert pose and photography, just a beautiful natural woman unashamedly embracing her body... and it is EVERYTHING! This post gives me chills in the best way!" A third added, "It's so lovely to see a celebrity in Dubai with a normal mum body."
Stacey – who shot to fame in 2009 as an X Factor finalist – replied to the gushing comments with, "Awwwww all your messages are so lovely thank you!!! Love you all," but friends say the star, who has previously admitted to sometimes feeling "out of control", was still concerned. "She gets herself in a pickle worrying she might say the wrong thing," says our source.
"The truth is, Stacey's holiday was even more lavish than she could have ever dreamed of. She had all these luxury spa treatments and fancy excursions with the kids, but she didn't want to share every part, because she didn't want it to look like they were behaving like royalty."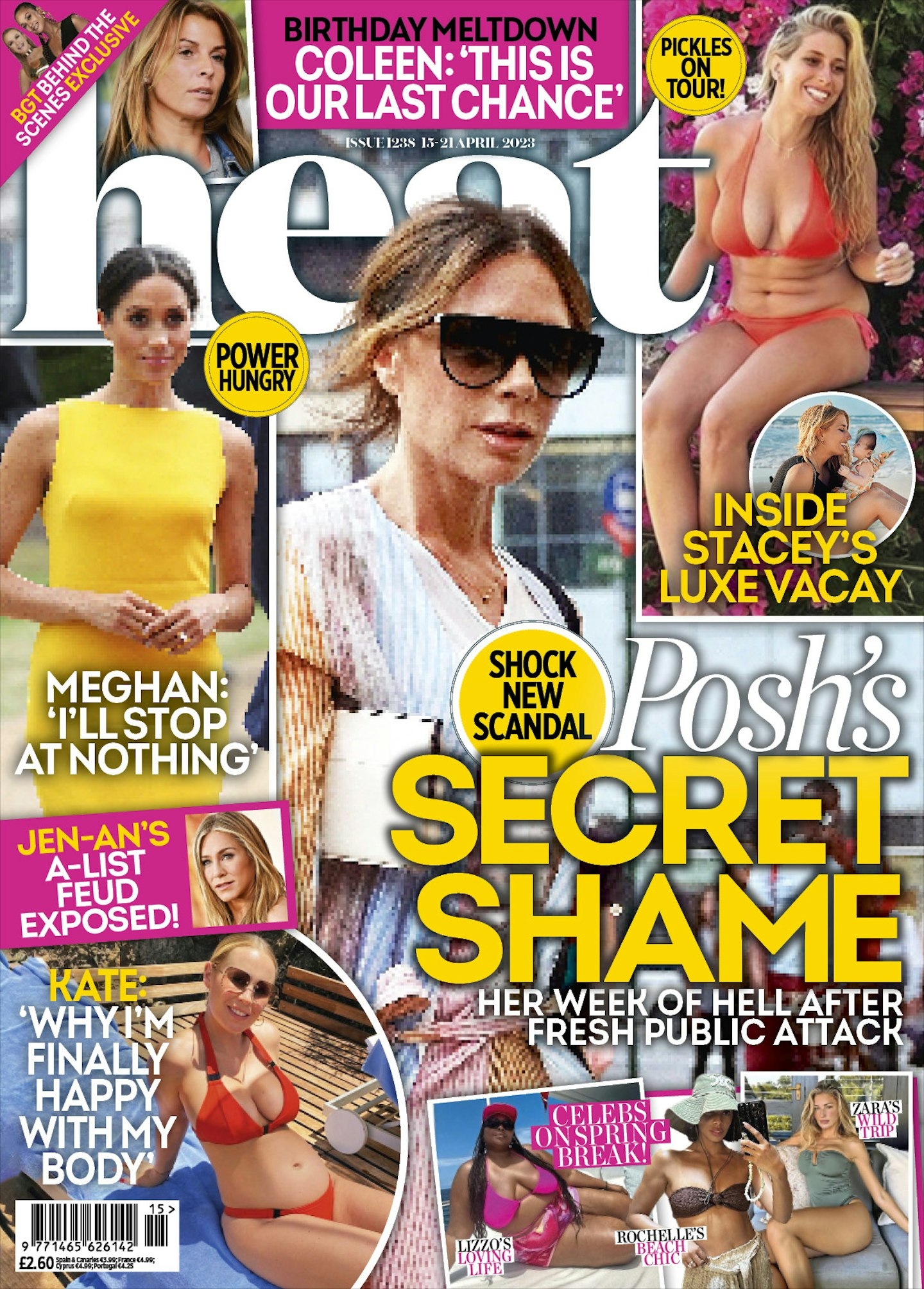 It follows the recent revelation that Stacey has officially become a multi-millionaire after "raking in" £5million from her TV work, bestselling books, fashion projects, homeware range and mega-social media following. The star apparently makes up to £12k from every #Spon Instagram post, on top of her regular gig presenting Sort Your Life Out and guest appearances on Loose Women.
But with her brand hinging on seeming relatable, friends say Stacey's now planning another more low-key holiday. We're told, "She's determined that their next family trip will be more down to earth, like having a staycation or going somewhere local. She's even suggested they go on a camping trip. The kids all moan when Stacey says something like that – they obviously love the trips abroad – so for now, she's doing her best to just enjoy what she has and not worry about seeming humble all the time.
"She needs to strike a balance between staying the normal happy-go-lucky person everyone fell in love with, while also enjoying her success by splashing out every now and again."
The source adds, "She knows she's never going to please everyone – and would only drive herself crazy trying – so she's now working on not letting other people dictate how she lives her life and just having fun with her hard-earned money."
WATCH: 'Look At JJ!': Joe Sugg Reacts To Some Of His Iconic Moments