When Stacey Solomon appeared on The X Factor back in 2009, we'd never have predicted that one day she would become one of the biggest influencers in the UK, thanks to her parenting and home hacks. And now that Pickle Cottage is all but renovated, she's trying a new way of keeping her followers engaged: working out.
According to insiders, the 33 year old is loving exercising so much at the moment that she's keen to share the experience with her fans, especially if she can follow in the footsteps of influencers like Joe Wicks and turn it into a new business venture. And with Joe thought to have earned upwards of £10m from his fitness empire, the sky's the limit.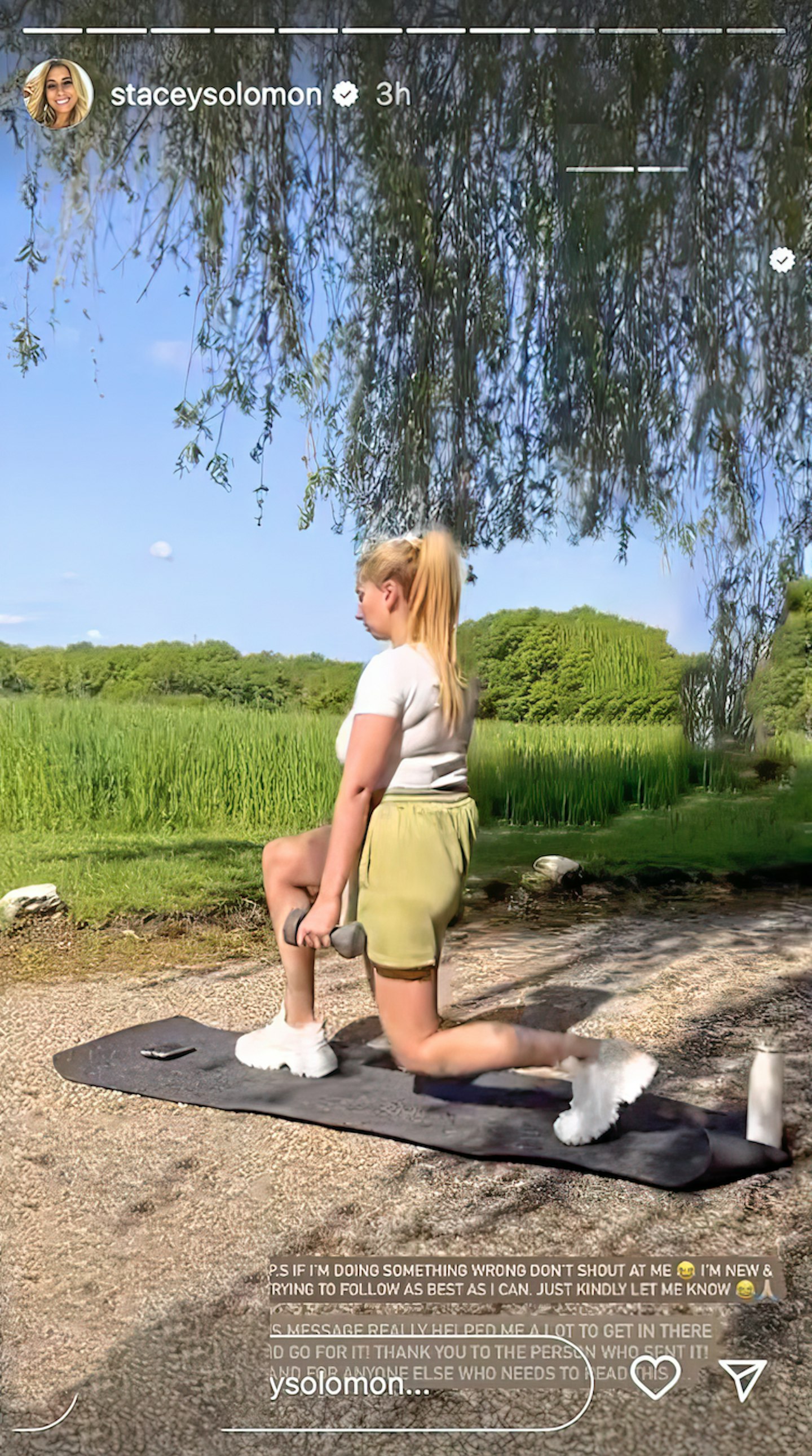 A source tells heat, "Stacey has told everyone she wants to become a full-on fitness influencer as she has been getting a huge buzz from all the endorphins she gets after working out at home. She's starting to feel her abdominal muscles and thinks that by summer, she could show off a six-pack if she puts her mind to it. She's excited by the idea that this could be a whole new business venture. If she's willing to put the work in and wants to get fit, she might as well monetise it, too. She's been coming up with ideas like giving her own classes on her exercise bike and getting all her fans to join in on an Instagram Live."
There's no doubt that Stacey's new venture will be hugely successful and a welcome break from all the unattainable body standards over Instagram at the moment. The mum of five has been keeping fans updated with her fitness journey, recently sharing that she found it hard to exercise in the evening and had to "dig deep", but that she'd gone easy on herself and "slowed it all down".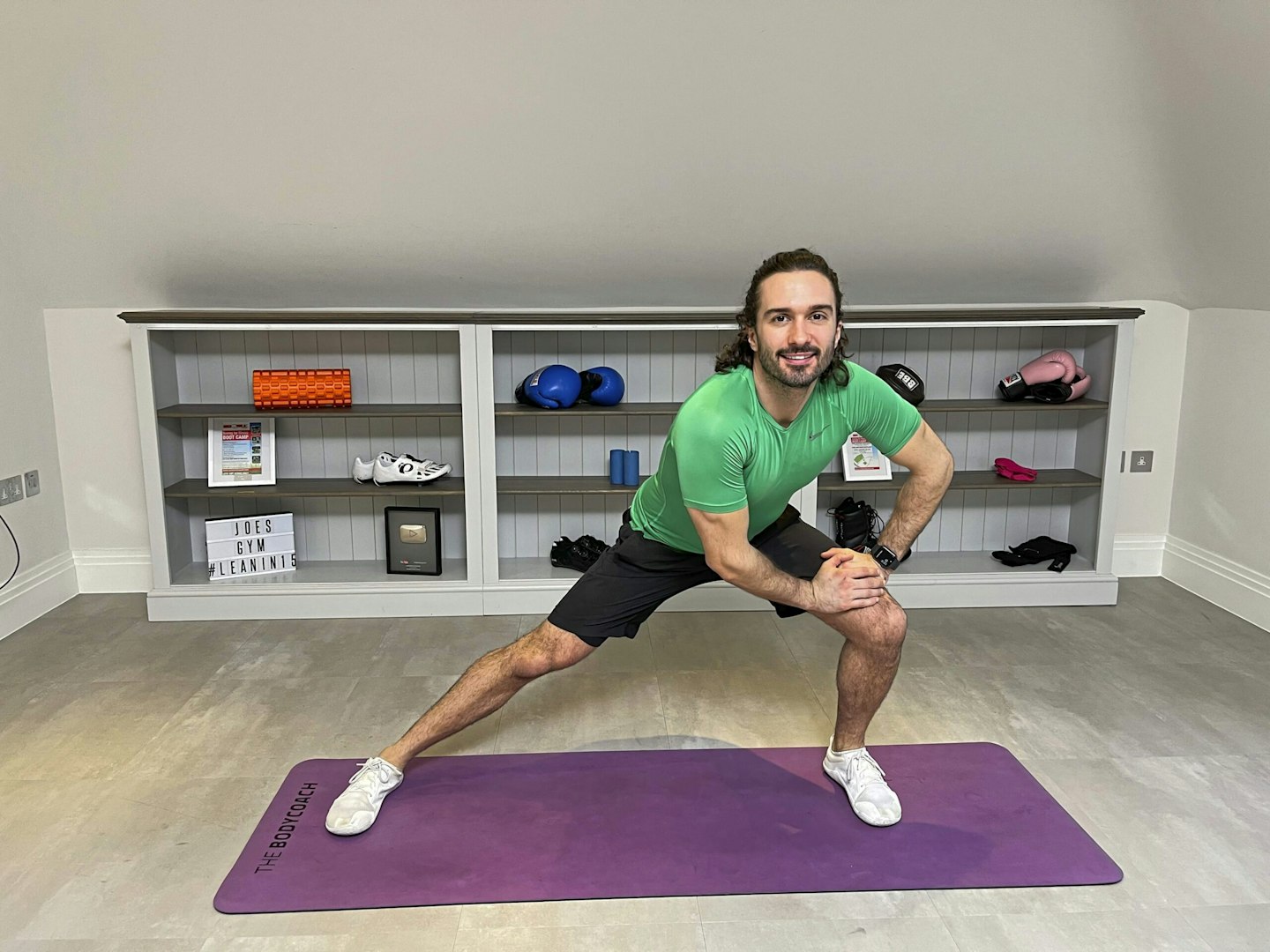 Tapping into that gap in the market, Stacey knows that her relatability will be a huge pull both for her 5.6m followers and to secure potential deals with big brands, revealing in a recent interview that "authenticity" was key to her success on social media. The star – who reportedly earns more than £12k per Instagram post – said, "Because I enjoy being on social media and look at my followers a bit like a group of mates, they are then on the ride with me and more likely to click through. I'm just upfront and honest with my followers, which I know they respect."
Unfortunately, not everyone is fully behind Stacey's new fixation with fitness, with husband Joe Swash, 41, feeling a little out in the cold. "Pals feel Joe is a bit miffed that Stacey is getting passionate about exercise because he's feeling guilty about not doing the same," we're told.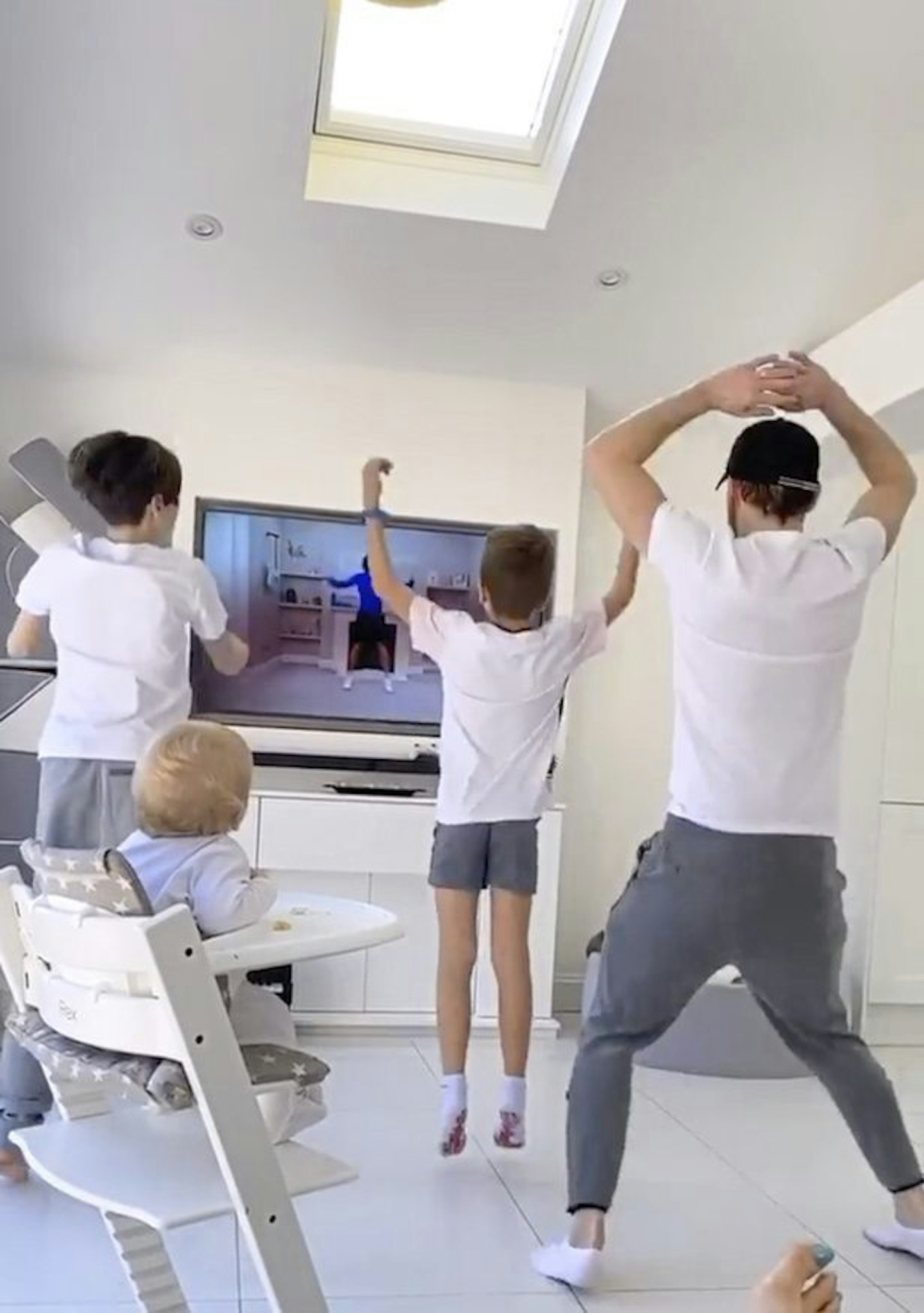 "But he doesn't have the energy that Stacey does, and he's just not in the fitness frame of mind at the moment. Stacey's going in all guns blazing, which is great, although Joe has been teasing her about being all Miss High and Mighty when it comes to keeping fit. Stacey thinks it could be good for Joe and eventually it could inspire him to get back on his fitness."
However, Stacey – who's mum to Zach, 15, Leighton, 11, Rex, three, Rose, one, and three-month-old Belle – doesn't see her desire to exercise as anything but a good thing and has already been reaping the rewards from it.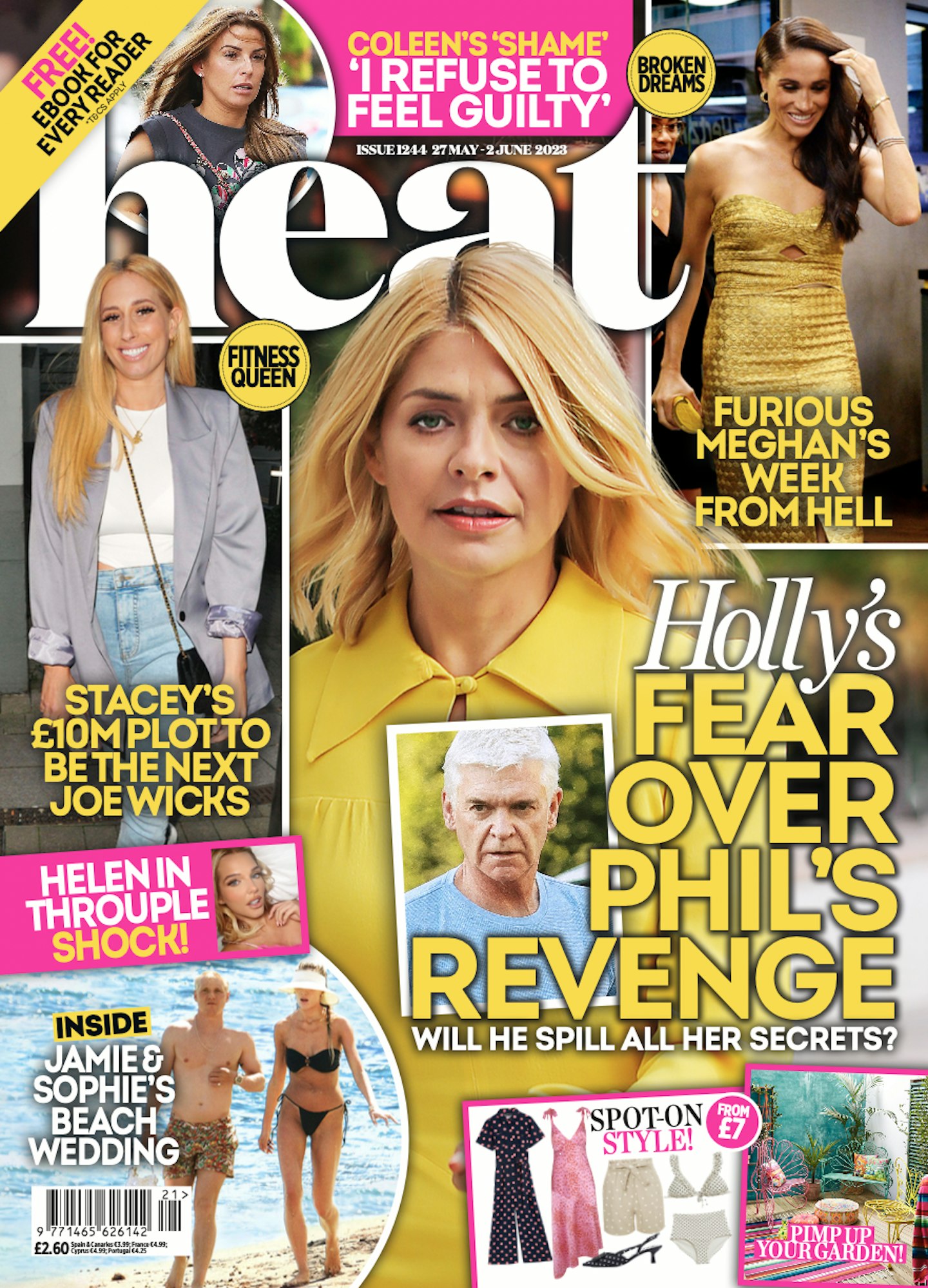 "For Stacey, doing fitness stuff is giving her a nice break from stressing over her house and her fashion line", our source explains. "She's really passionate about everything she promotes, but sometimes it all gets a bit much for her, which is why the home gym has become like an escape room for Stacey.
"Having a good workout gets rid of all her pent-up frustration after a long day or it gets her fired up in the morning to deal with the day ahead. She's really passionate about how it can improve your mental health and wants everyone in the family to do more exercise."
WATCH: Eamonn Holmes and Ruth Langsford look UNRECOGNISABLE as Lady Gaga and Bradley Cooper 😱