Kick-starting their fitness journey, it's about to be an extra-hot summer for Joe Swash and Stacey Solomon – as an insider tells heat they're turning Pickle Cottage into the ultimate boot camp.
Stacey, 33, is known for sharing her blissful family life with fans, juggling being a mum of five with her TV career. Now, we're told, she's ready to add fitness influencer to the mix – and she's dragging hubby Joe Swash, 41, along for the ride.
"Stacey has been really up and down with her fitness goals, but with summer in full swing, she's been back at it with her gym routine – and it's made Joe want to step his game up, too," our source reveals. "They're getting really competitive with one another, and have been trying to outdo each other with their strenuous workouts whenever they can."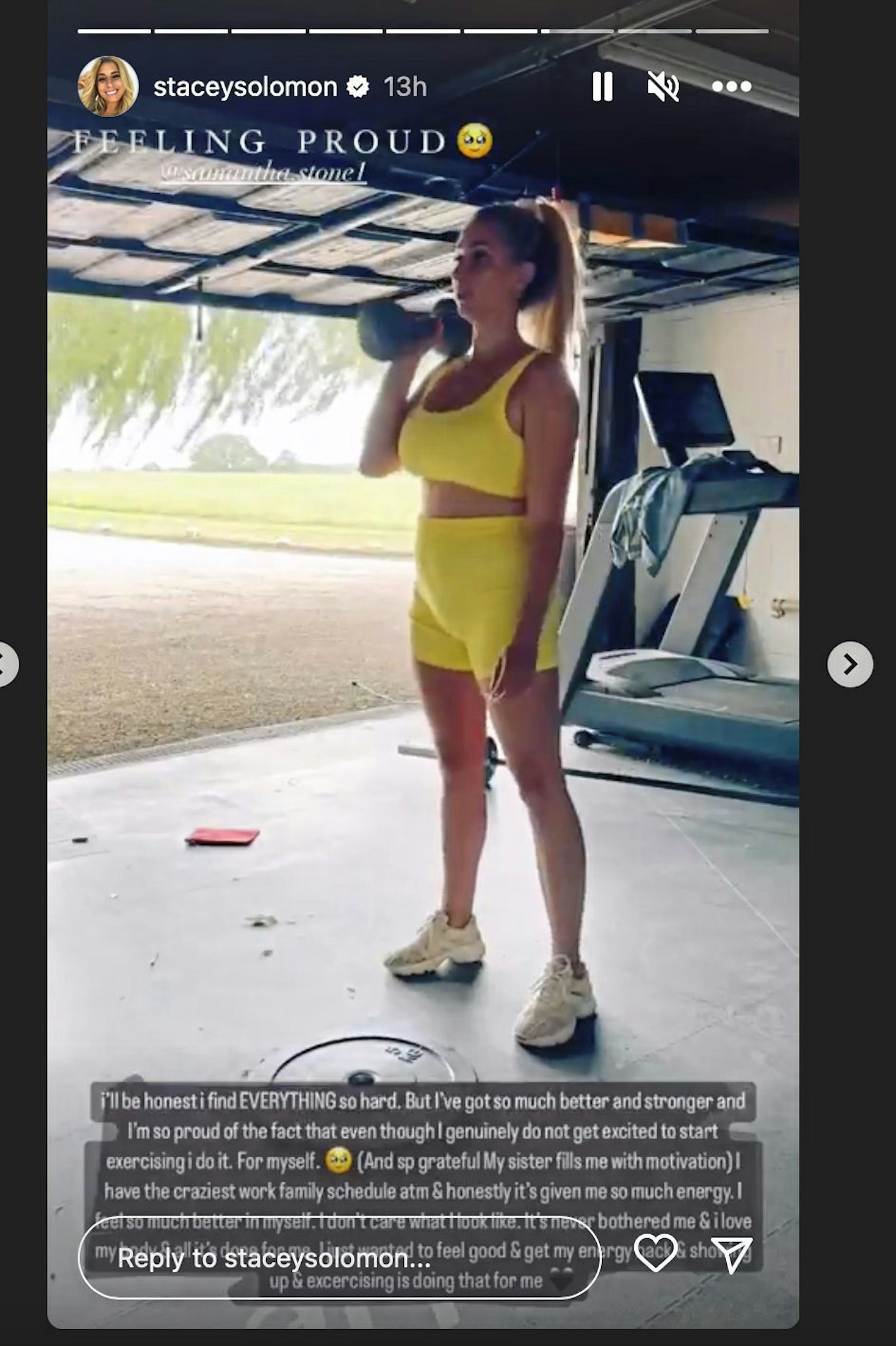 With Stacey opting to pump weights in an effort to change her lifestyle for the better, we're told that former EastEnders actor Joe is feeling the pressure to perform his own summer shred. "Working out at the gym helps gives Stacey the stamina for her hectic lifestyle," says our insider.
"Joe has been inspired. He doesn't want to be outdone by Stacey. He's had a really chiselled six-pack in the past, and he's working on getting it back, so he can show it off in the Pickle Cottage pool."
The insider adds that this new regime has caused sparks to fly between the driven duo. "Stacey has been telling her friends that if they keep this competitiveness up, she's going to have a pin- up hunk by the end of the summer," we're told.
"Stacey loves it when Joe is all beefed up. Of course, Joe thinks Stacey is sexy whatever shape she is in, but he's been enjoying how confident she seems."
But working out is no easy task. After all, Joe and Stacey – who tied the knot last summer – have their hands full. The pair are parents to Stacey's sons Zachary, 15, and Leighton, 11 from a previous relationship, Joe's son Harry, 16, and their three children together – Rex, four, Rose, one, and Belle, five months.
And, when it comes to their blended brood, our source says the trick to working up a sweat is leaning on one another for parenting duties. "When one of them has the kids, the other will be in the gym," we're told. "Stacey will often set her alarm for 5am to get in a workout, while Joe will stay up late lifting weights."
Our source also reveals that family is the main reason behind the fitness drive, with Stacey concerned about the future.
"Their mutual friends both think they're mad, competing with one another," we're told.
"But Stacey thinks it's healthy to keep them on their toes. She also thinks it's good for them to be strong and fit parents, especially as they've got such a large family to take care of. They both want to be around for their kids for a long time, and want to be in the best shape possible."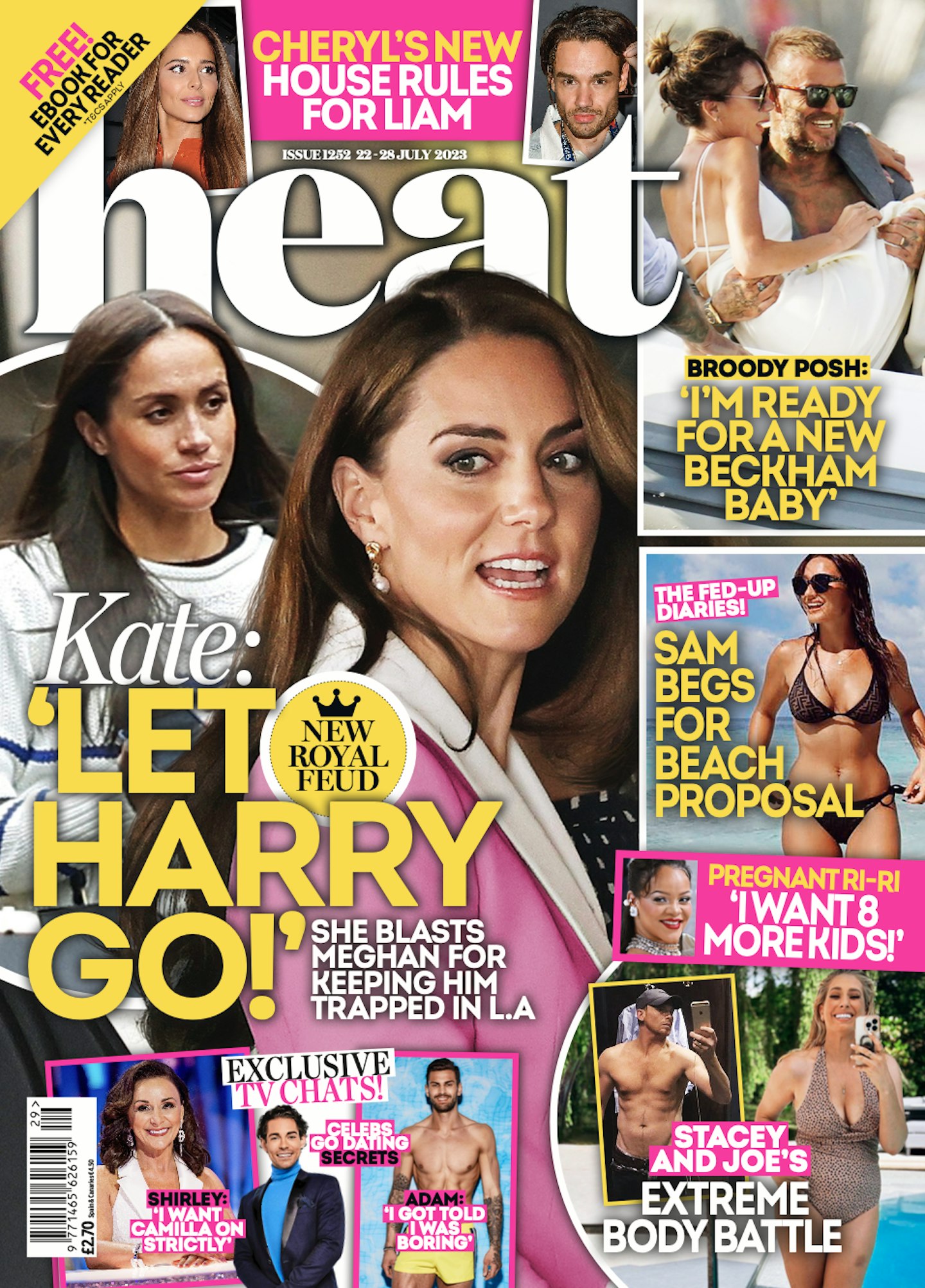 But our source says that Stacey – who is known for her body-positivity posts on social media – doesn't want to dilute that message.
"Rather than focus on weight loss, Stacey and Joe want to show that you don't have to work out to look amazing," we're told.
"It's all about making time for yourself and trying to be healthy. Stacey used to hate exercising, but she's a changed woman now. Both her and Joe want to inspire others to work out without feeling pressure."
WATCH: 'I Only Watch My Made In Chelsea Bits!': Emily Blackwell & Her Mum Play 'Who's Most Likely To?'