It's always emotional for parents to watch their children growing up, whether it be their first day at school, their 16th birthday or when they head off to university. And for Stacey Solomon, that list also includes graduating from nursery, where kids usually spend a year or two eating carrot batons with their peers.
As her four-year-old son Rex prepares to brave the world of primary school, an insider tells heat that the mum of five is feeling emotional about her brood getting older – and it's making her think she may not be done having babies just yet.
"Rex graduating pre- school and Leighton's last day at primary really did a number on Stacey. Seeing the boys grow up so fast has made her think it won't be long before the girls are at that stage, too. She's always a bit broody and really thrives in a full, chaotic house. She's really dreading the day the kids are grown up and living away from home, she hates the thought of being alone there without them."
And it seems Stacey – who is mum to Zachary, 15, and Leighton, 11, from previous relationships, as well as Rex, four, Rose, one, and Belle, six months, with husband Joe Swash, who also has son Harry, 16 – can't bear to think of a time when their Pickle Cottage home won't be filled with little ones.
We're told, "Stacey is known for her fondness for making family memories and she has photo albums of all the kids' big milestones, but they can also make her sad because she knows they'll never be able to relive them."
Despite their youngest daughter being only six months old, Stacey, 33, and Joe, 41, have teased the idea of having more babies. Appearing on Loose Women in July, Joe said, "I'd definitely have more kids, but it's not in our future yet."
He's also discussed how he and Stacey would be open to fostering once their own kids are older, after making a BBC documentary about teens in care. And while Stacey jokingly told her husband she wanted him to get the snip on an Instagram video recently, our source says she's definitely still open to another pregnancy.
"Obviously, for now, they're still concentrating on baby Belle and showering her with all the love, as well as giving the other kids lots of attention," we're told. "But the idea of adding to their family with another baby fills Stacey with excitement."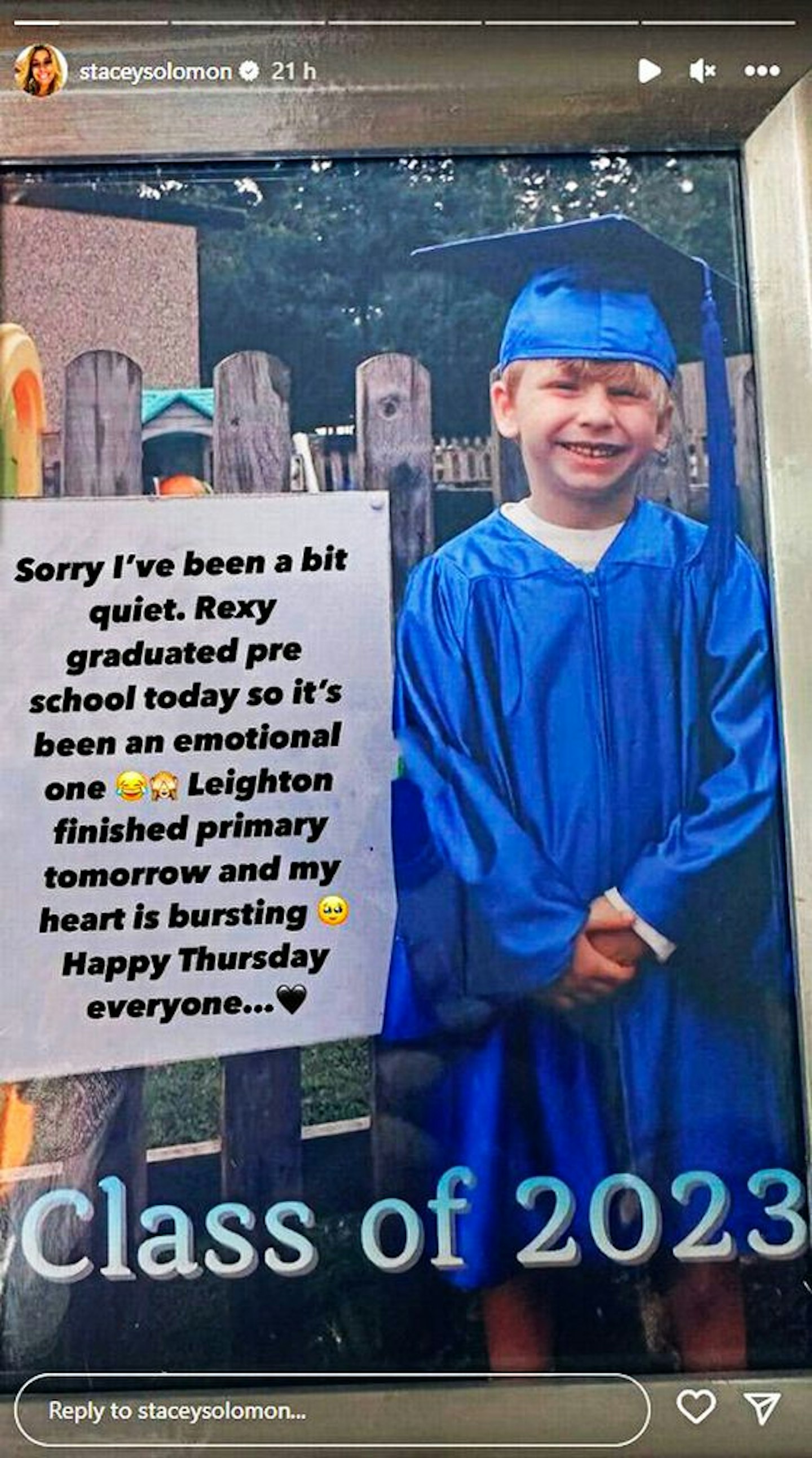 For now, with the knowledge the kids are growing up fast, Stacey wants to create as many memories as possible at their £1.2million Essex home, even hosting son Leighton's school leavers party in their enormous garden.
Sharing pictures of the bouncy castle party on Instagram, the TV personality wrote, "The last 11 years have just flown by. Too quickly for my liking. I know you've grown into the most kind man, but you'll always be my baby Leighton. Sending massive cuddles to all the leavers of 2023."
So, while they're keeping busy with teenagers, three kids under four – and the prospect of more little Solomon-Swashes in the future – Stacey doesn't need to worry about a pickle-less cottage for a good couple of decades to come.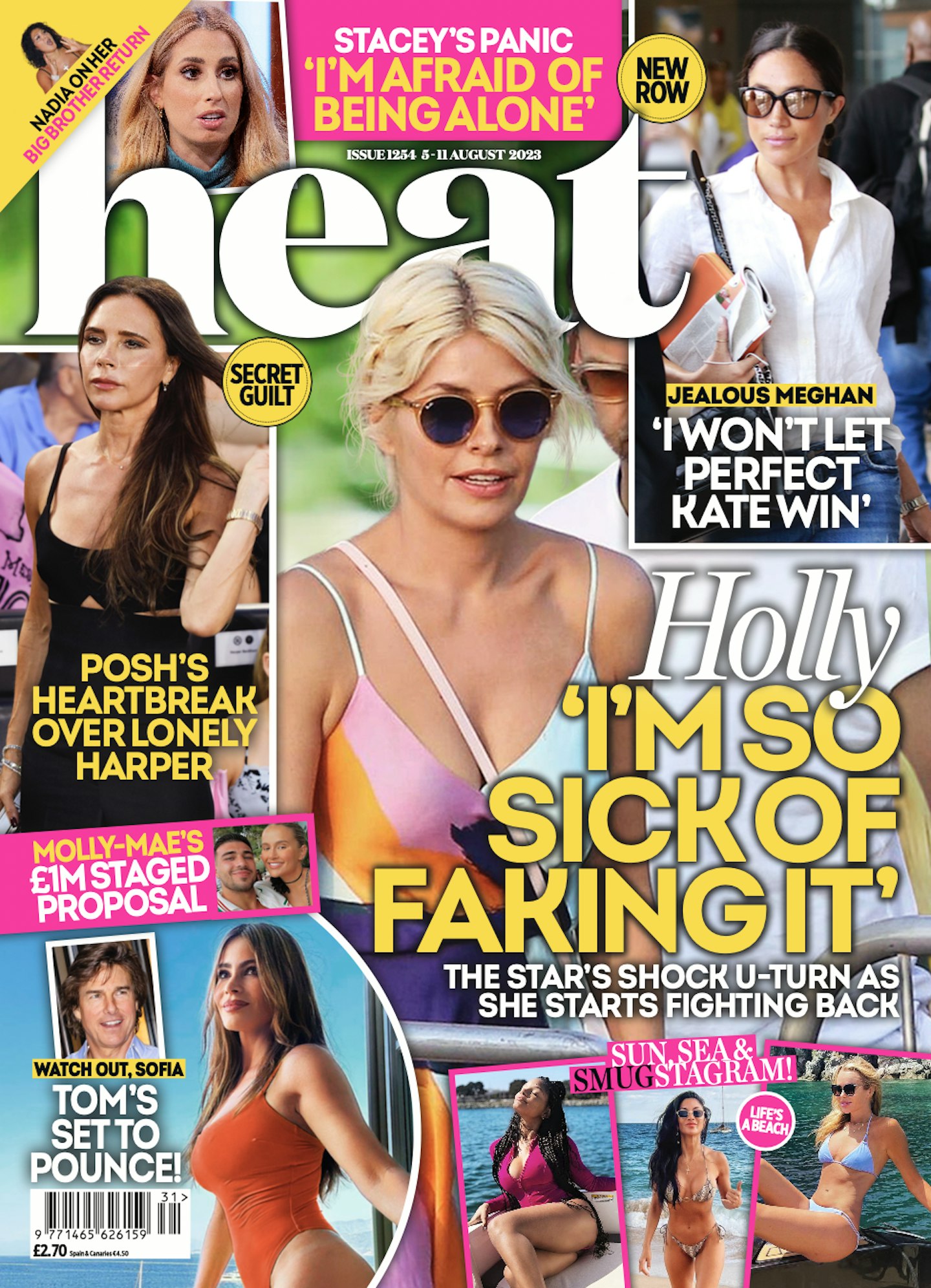 "At the end of the day, Stacey knows how lucky she is for what she has, and she is very grateful," we're told. "But sometimes she can't help herself when it comes to having fears and panicking about the future – she's human like everyone else.
"It can still be a little overwhelming, imagining the day all the kids have left home."
WATCH: 'I Only Watch My Made In Chelsea Bits!': Emily Blackwell & Her Mum Play 'Who's Most Likely To?'