As a singer-turned-reality star-turned TV presenter-turned-Instagram influencer, there's really not much Stacey Solomon hasn't tried her hand at when it comes to the showbiz world. But insiders say she's now worried about the prospect of becoming the next Kris Jenner if her kids look to follow in her footsteps. And it's left the protective mum of five feeling conflicted, as she tells friends she loves having them involved in her world, but also worries about keeping them safe.
"Stacey is so proud of her children and wants them to do whatever will make them happy," says an insider close to the 33 year old, who is mum to Zach, 13, Leighton, ten, Rex, two, Rose, 15 months, and two-month-old Belle – as well as being stepmum to husband Joe Swash's son Harry, 15.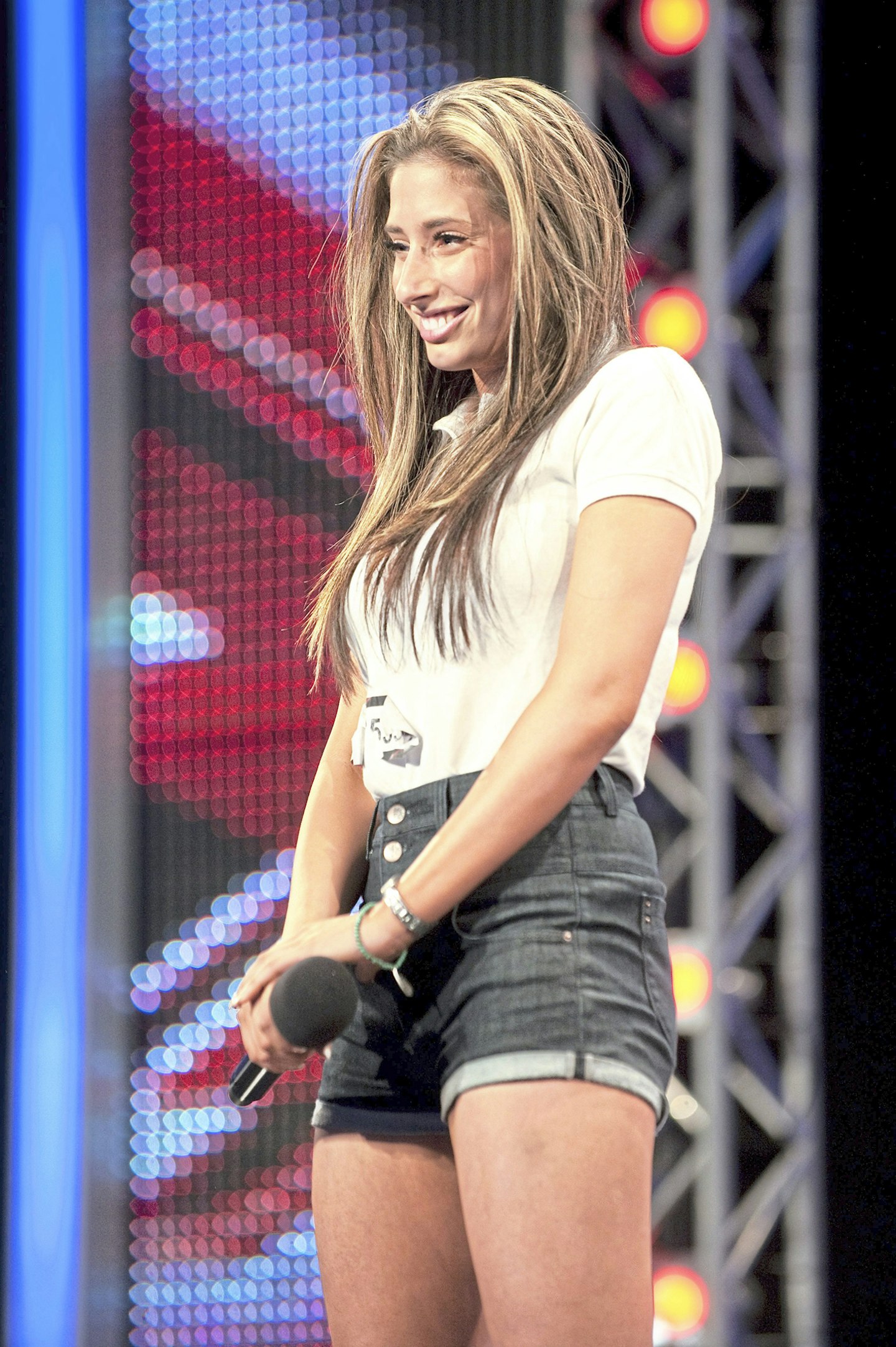 "But the idea of them going into showbiz is freaking her out. Of course, she understands they might want to – after all, they've grown up surrounded by it and have seen her and Joe on telly regularly – but it still scares her. Stacey counts herself lucky to have done so well, but she's also witnessed a lot of horror stories from people who haven't. It can be really tough industry, and she would never want any of her children to go through anything like some of the things she's seen and heard about."
Last week, former I'm A Celeb winner Stacey shared some cute snaps of her kids on Instagram, as she unveiled her latest collaboration with Primark. In the caption, Stacey – who married EastEnders actor Joe last summer – wrote that she is "forever proud", continuing, "It honestly gives me goosebumps every time I get the chance to make a collection and then see it in real life on the pickles."
Stacey went on to explain how her children had a "big input into the colours and designs", revealing how they chose the orange. She added that, "It really is an absolute dream come true and I cannot wait to see your pickles in it," then singled out her oldest son, saying, "Zachary has outgrown the age group, but still asks for a sample in his size, because he loves it."
Her followers praised the collection and joked about her children modelling the clothes. One wrote, "How much do you have to bribe the older ones to model those outfits," while another joked, "They look like they should be in the Sound Of Music." Others complimented the family for getting involved in the photo shoot, with one comment reading, "It's great that they're aware that Mum's job and hard work benefits them all and are prepared to do their bit for the family."
Our source continues, "Yes, Stacey shares photos of her children, but that doesn't mean she's some pushy momager. She'd hate to be accused of that and wouldn't want to be seen by the public as suddenly pushing her kids to be famous."
Stacey hit the spotlight back in 2009, as a finalist on The X Factor. She went on to be crowned Queen of the Jungle on I'm A Celebrity… and has since become a multi-millionaire via her fashion projects, homeware range and her TV work, including presenting Loose Women and Sort Your Life Out. She also makes a reported £12k per Instagram post, thanks to those 5.6million followers, who she regularly updates on her home life and house renovations.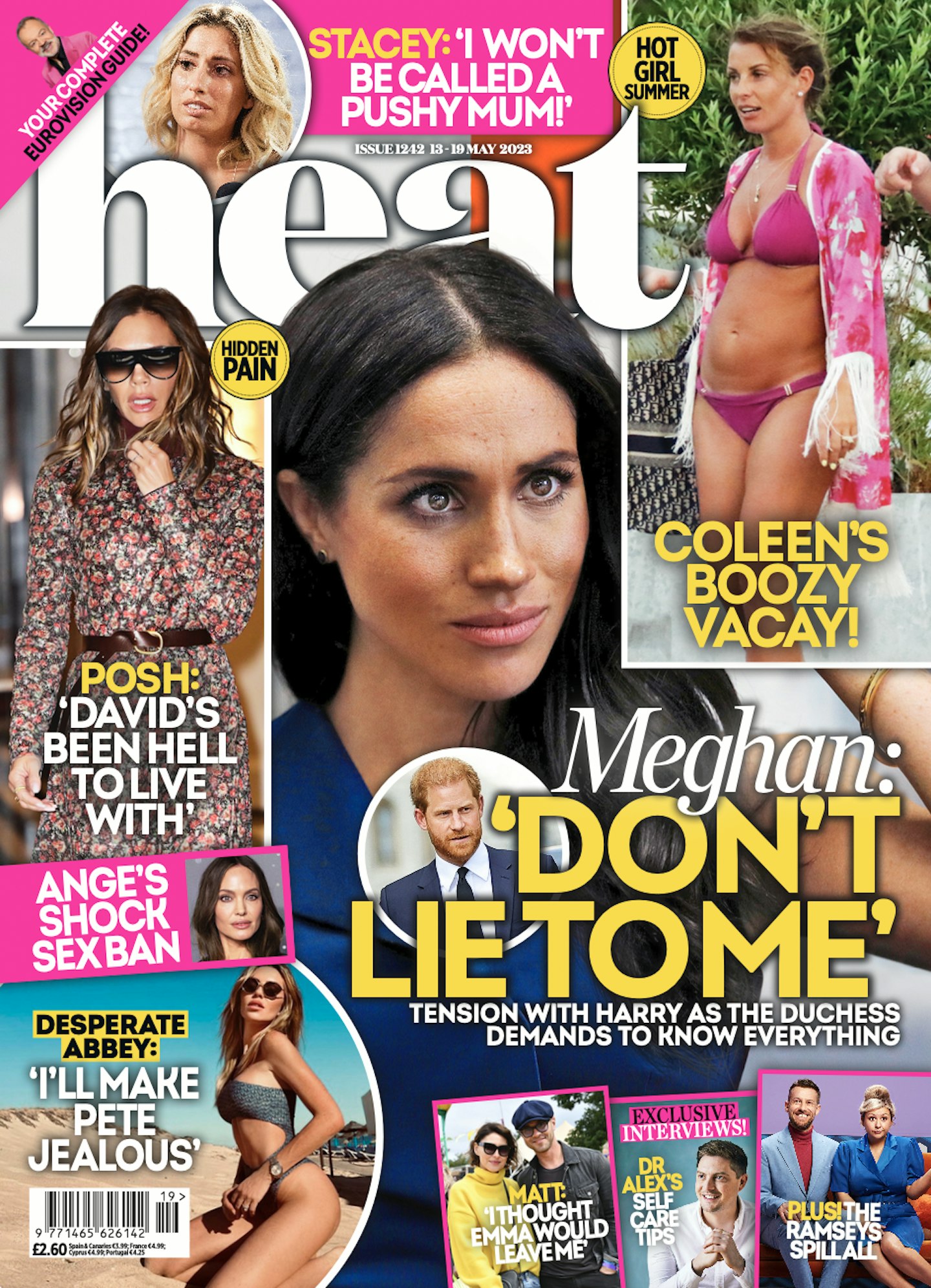 But, we're told, she'd prefer her children to avoid the reality route she took. "If they really want to be famous, Stacey's hoping they wouldn't go on something like Love Island, where it's all about their personal life," says our insider.
"She would much rather them all try to learn a skill and become a TV presenter or radio host, which is something she feels she could coach them on. She's such a natural on camera and would love her children to have that type of confidence no matter what job they take.
"Whatever they end up doing, Stacey will always be there for them, every step of the way."
WATCH: 'I Was Trying To Be Nice!' Queen Charlotte: A Bridgerton Story Cast Play Who's Most Likely To?