Any bride will know that planning your wedding guest list is a big task – trying to negotiate the politics of family and friends can cause sleepless nights. But Stacey Solomon has found herself in that exact situation for her summer wedding, with an insider telling us she's stressing about sending invites out, fearing it will lead to all kinds of drama.
After rumours of feuds between Stacey's Loose Women co-stars recently emerged, sources say the 32 year old is having second thoughts about who to invite and who to leave off the guest list.
Look! More news!
"Stacey doesn't want any negativity connected to her big day – she wants it to be perfect – and now she worries that there could be a cloud hanging over it," an insider tells heat of the mum of four's impending nuptials to fiancé Joe Swash. "She hates being in the middle of other people's disagreements, or having to play peacekeeper, and now she suddenly feels as though she has to tip-toe around the subject of her wedding with her colleagues. The problem is she can't invite everyone, but at the same time, she doesn't want it to appear as though she is picking favourites. She hates having to choose.
Stacey Solomon and Joe Swash relationship timeline
Stacey Solomon and Joe Swash relationship timeline slider with cover pic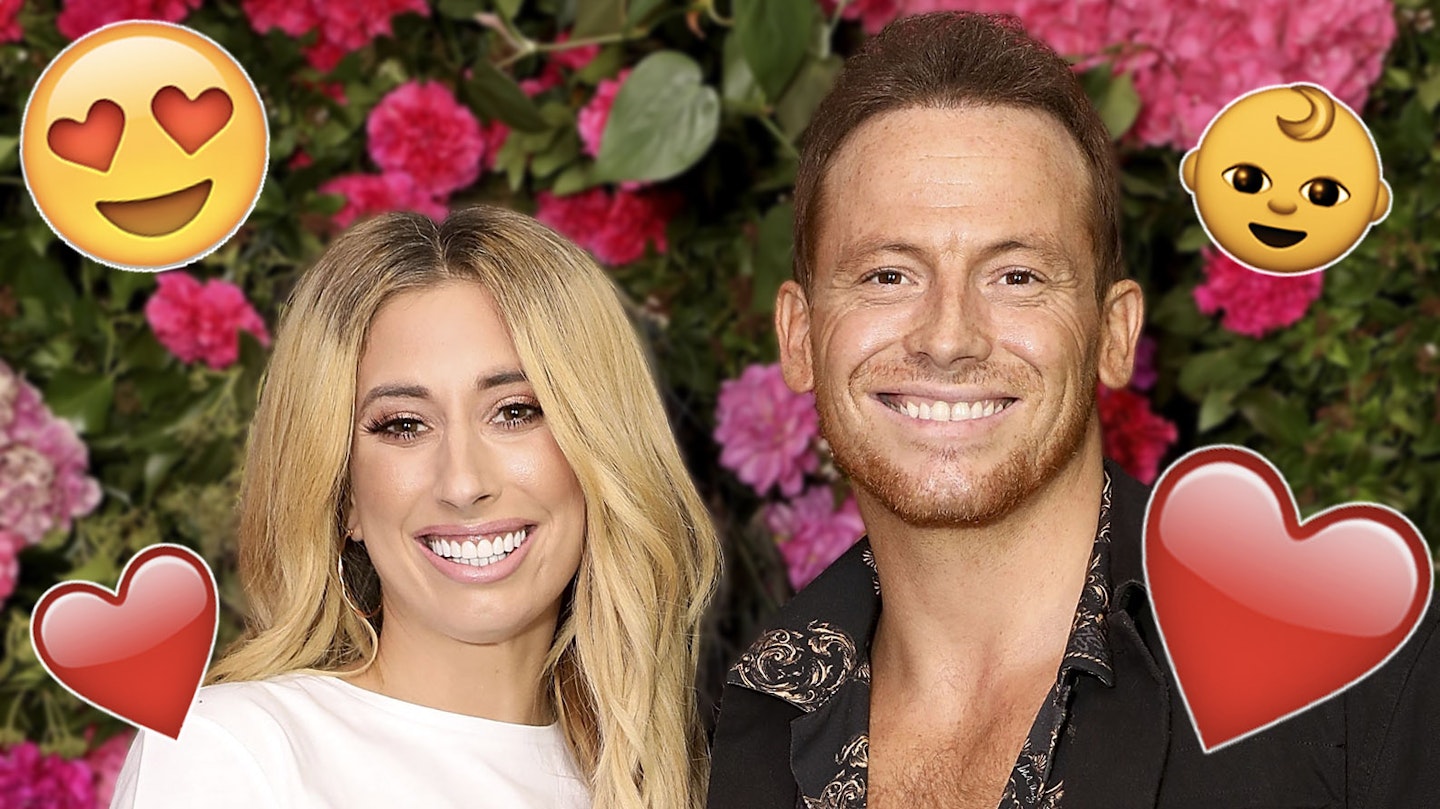 1 of 22
CREDIT: u00a9 Getty Images
Swipe through to see Stacey Solomon and Joe Swash's complete relationship timeline...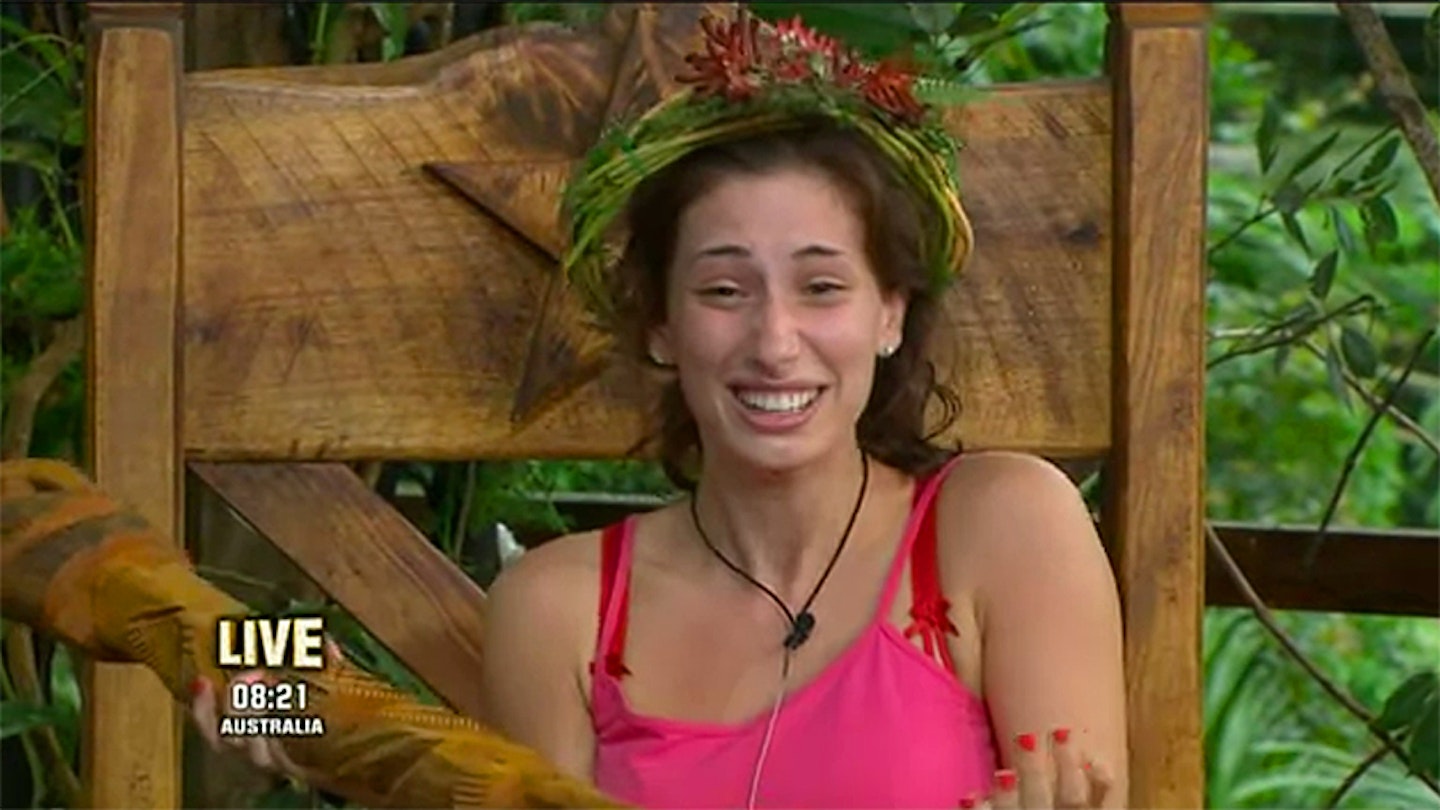 2 of 22
CREDIT: u00a9 ITV
2010: Stacey wins I'm A Celebrity... Get Me Out Of Here!
When Stacey won I'm A Celeb in 2010, she was already in a relationship - but it's where she first met Joe, who was presenting the spin-off show, named I'm a Celebrity...Get Me Out of Here! NOW! at the time. He'd previously won the show in 2008, and Stacey was a guest on the show the following year. The pair became good friends, and Joe later admitted he'd fancied Stacey back then, but it wasn't the right time!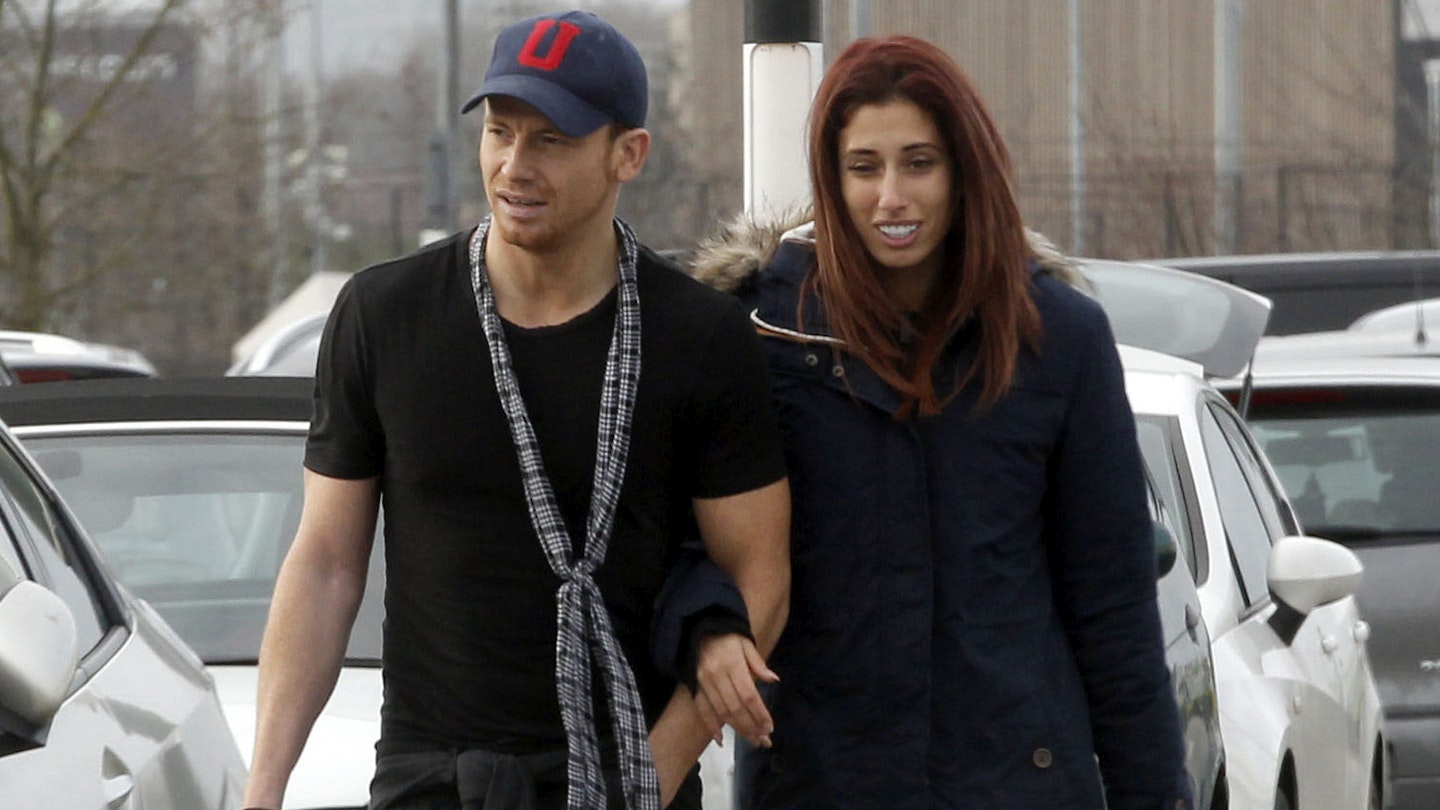 3 of 22
CREDIT: u00a9 Getty Images
January 2016: Stacey and Joe are spotted together
The pair first sparked dating rumours when Stacey shared a snap of herself on a spa weekend saying that she felt like a 'new woman', and just days later was spotted arm-in-arm with Joe in Essex.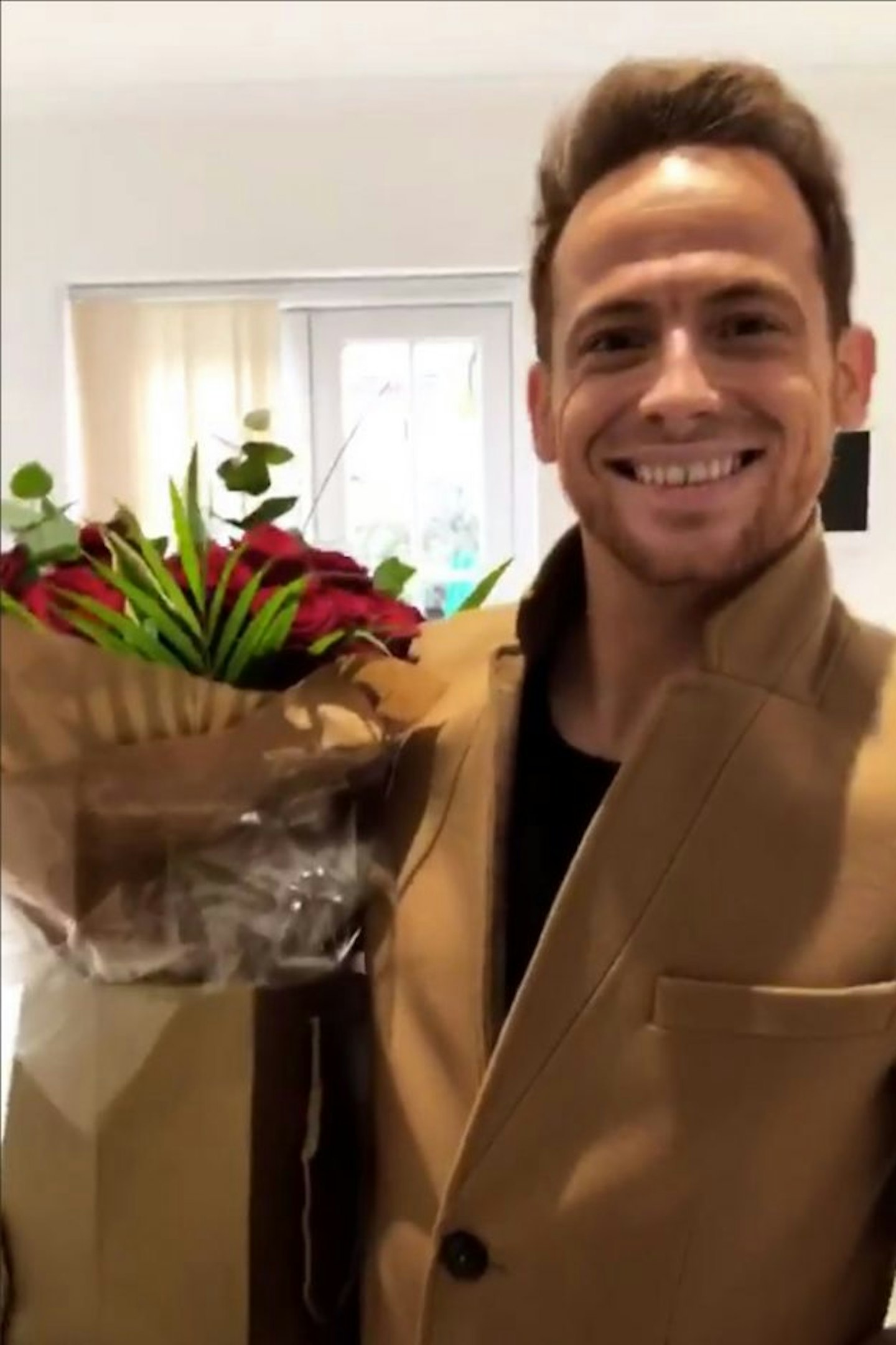 4 of 22
CREDIT: u00a9 Instagram/ Stacey Solomon
January 2016: Stacey and Joe go Instagram official
Stacey went Instagram official with her new boyfriend later that month, sharing a snap of Joe with some flowers and she told the Mirror, "It's going really well... We're having fun, spending time together and getting to know each other." Joe added to OK! online, "She's lovely, she's an amazing person... I'm really lucky."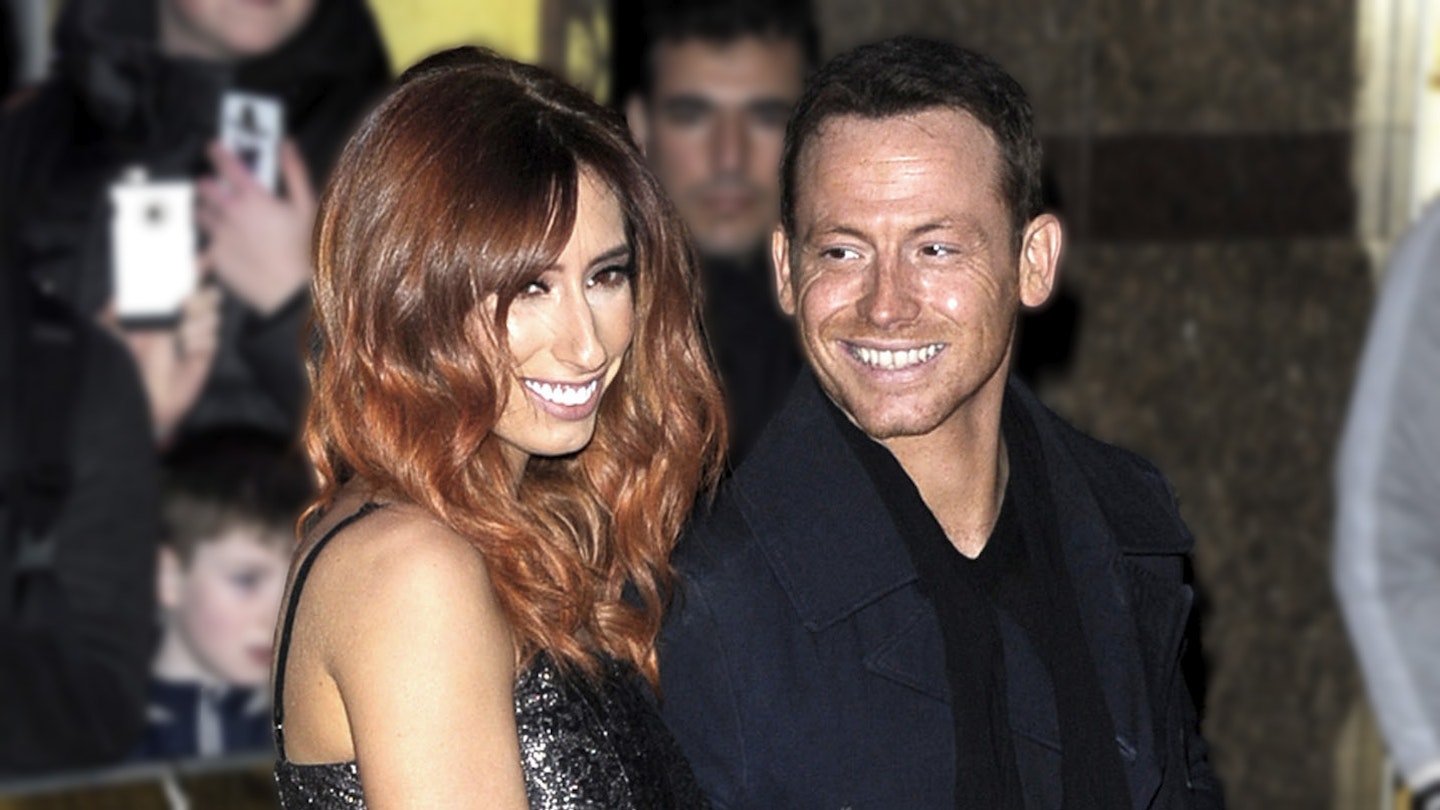 5 of 22
CREDIT: u00a9 Getty Images
March 2016: Joe and Stacey make their first public appearance together
The new couple made their first official public appearance together in March 2016 at the Gala Screening of 'Game of Thrones' Season 5, Episode 8. Stacey also shared a photo of the pair together on Instagram with the caption, '#happy ud83dudc99ud83dude01.' [sic]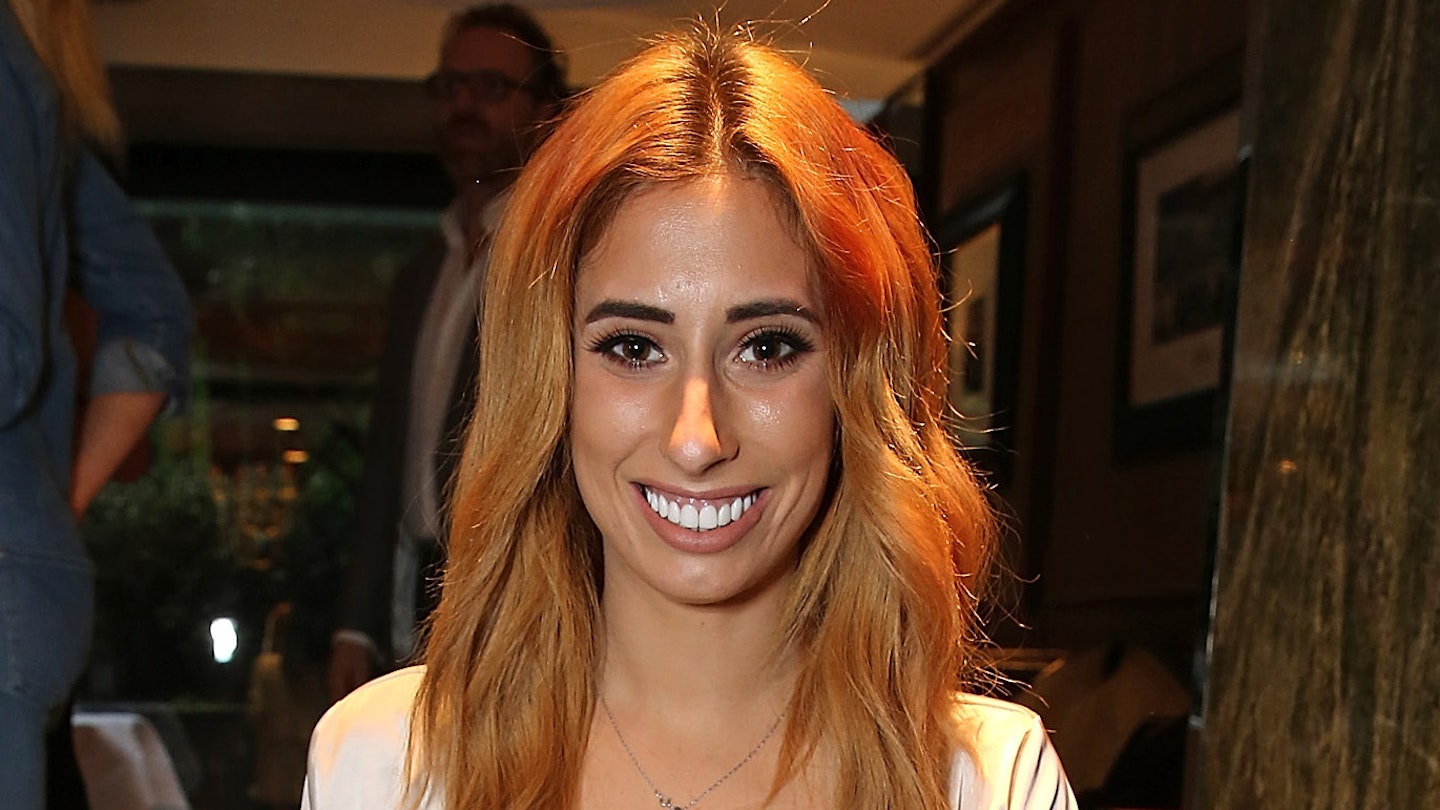 6 of 22
CREDIT: u00a9 Getty Images
May 2016: Joe and Stacey go on holiday together with her sons
In May 2016, Stacey shared photos of herself with her sons on holiday in the countryside - and also posted a video of herself with Joe on a romantic row boat trip.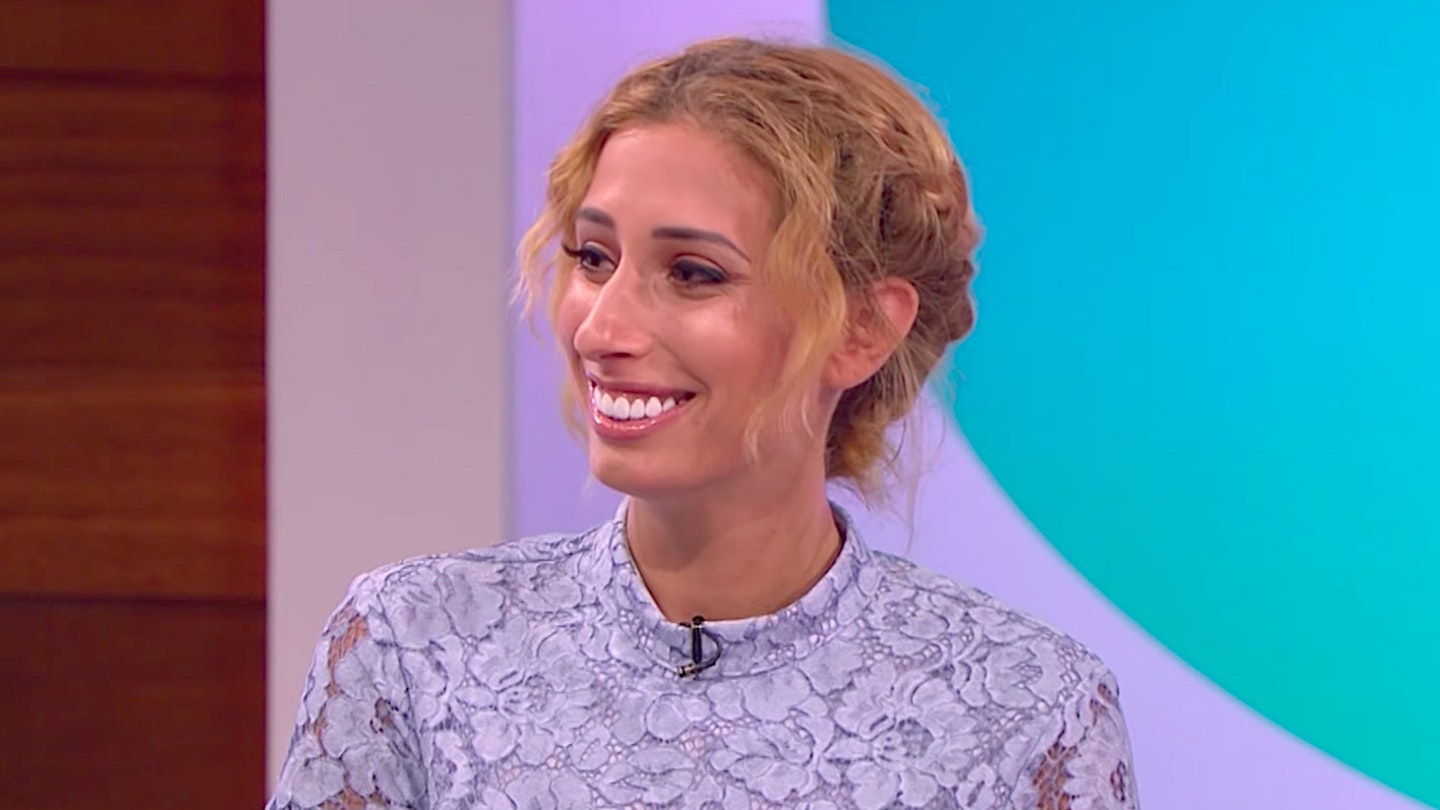 7 of 22
CREDIT: u00a9 ITV
August 2016: Stacey discusses having babies with Joe on Loose Women
Although they'd only officially been together for eight months, Stacey revealed that she was feeling pretty positive about the relationship, even adding that they'd discussed having babies together. Joe even said, "I think definitely babies, that's a good idea."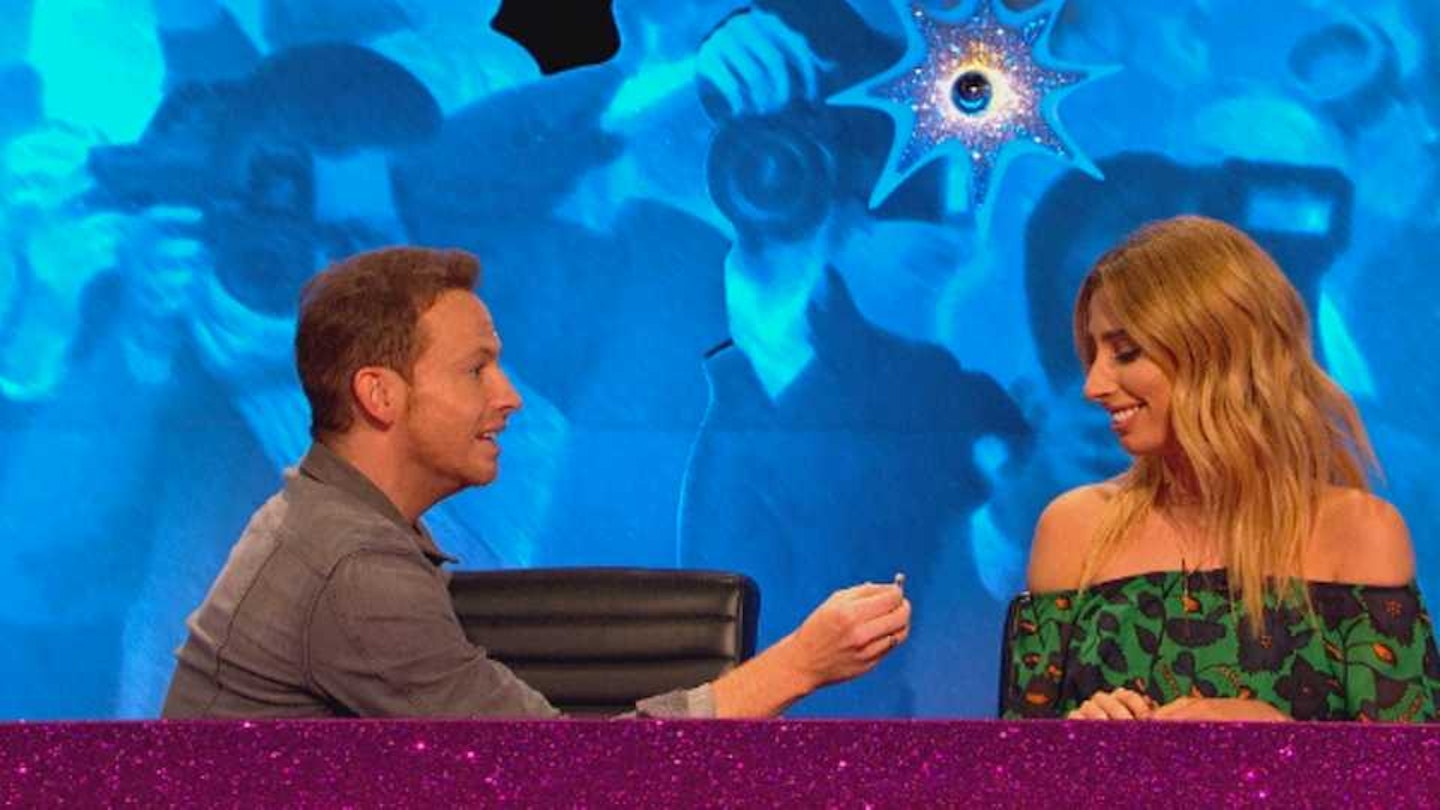 8 of 22
CREDIT: u00a9 ITV
October 2016: Joe and Stacey appear on Celebrity Juice and spark engagement rumours
During an appearance on Celebrity Juice together, host Keith Lemon made Joe 'propose' to Stacey - but it wasn't real! Stacey took to Insta with a snap of the pair looking awkward and the caption, 'Looking forward to @celebjuiceofficial tonight! So much fun! P.S thanks @keithlemonforreal for giving me a day of non stop phone calls from family and friends and press congratulating me on my "engagement" ud83dude21 hahahahahaha ud83dude02ud83cudf4bud83dudc9b.' [sic] However, she later added that she'd taken it as a 'pre-proposal'!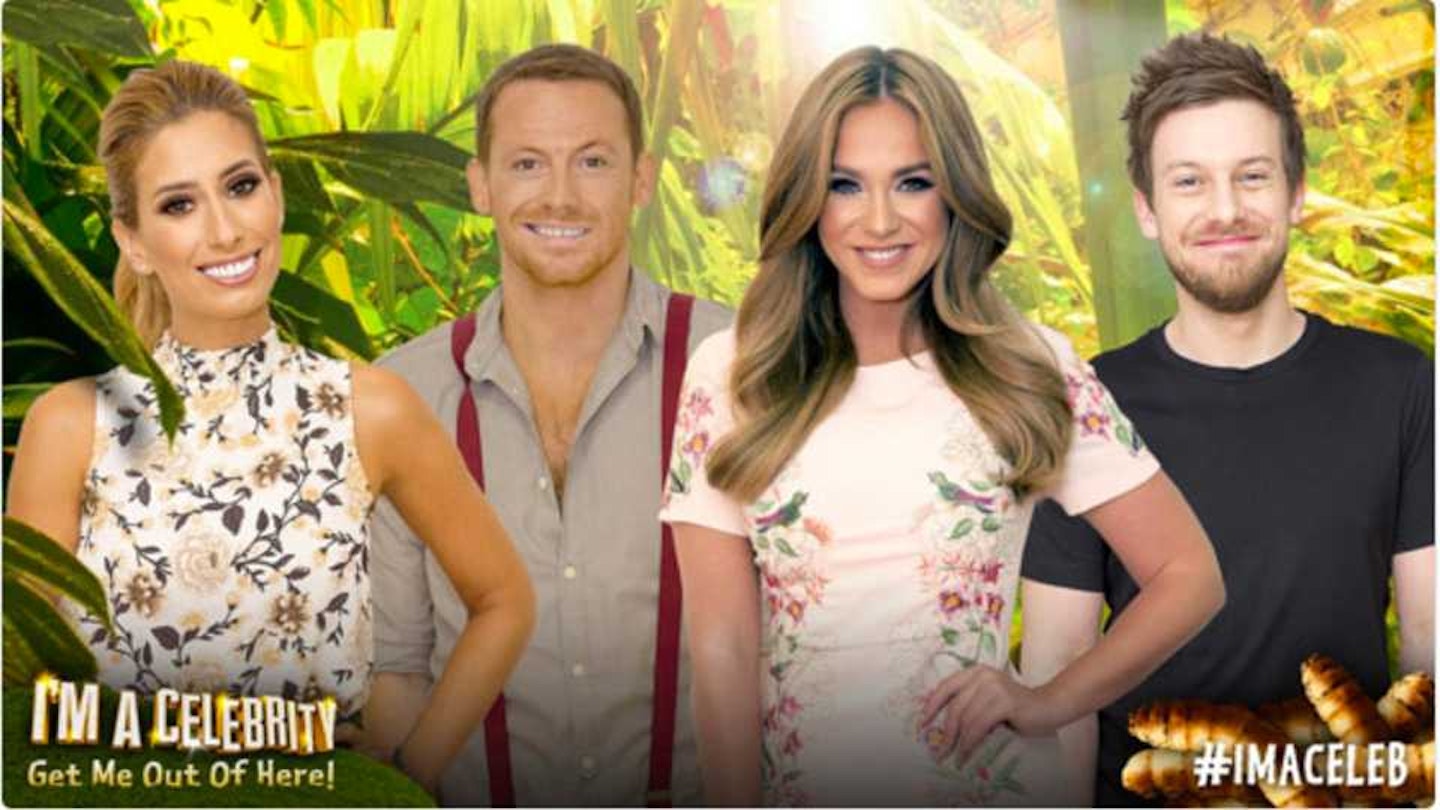 9 of 22
CREDIT: u00a9 ITV
November 2016: Stacey and Joe present the I'm A Celeb spin-off TV show together
In November 2016, it was announced that Stacey would be joining Joe to present the I'm A Celeb spin-off show, along with Vicky Pattison and Chris Ramsey.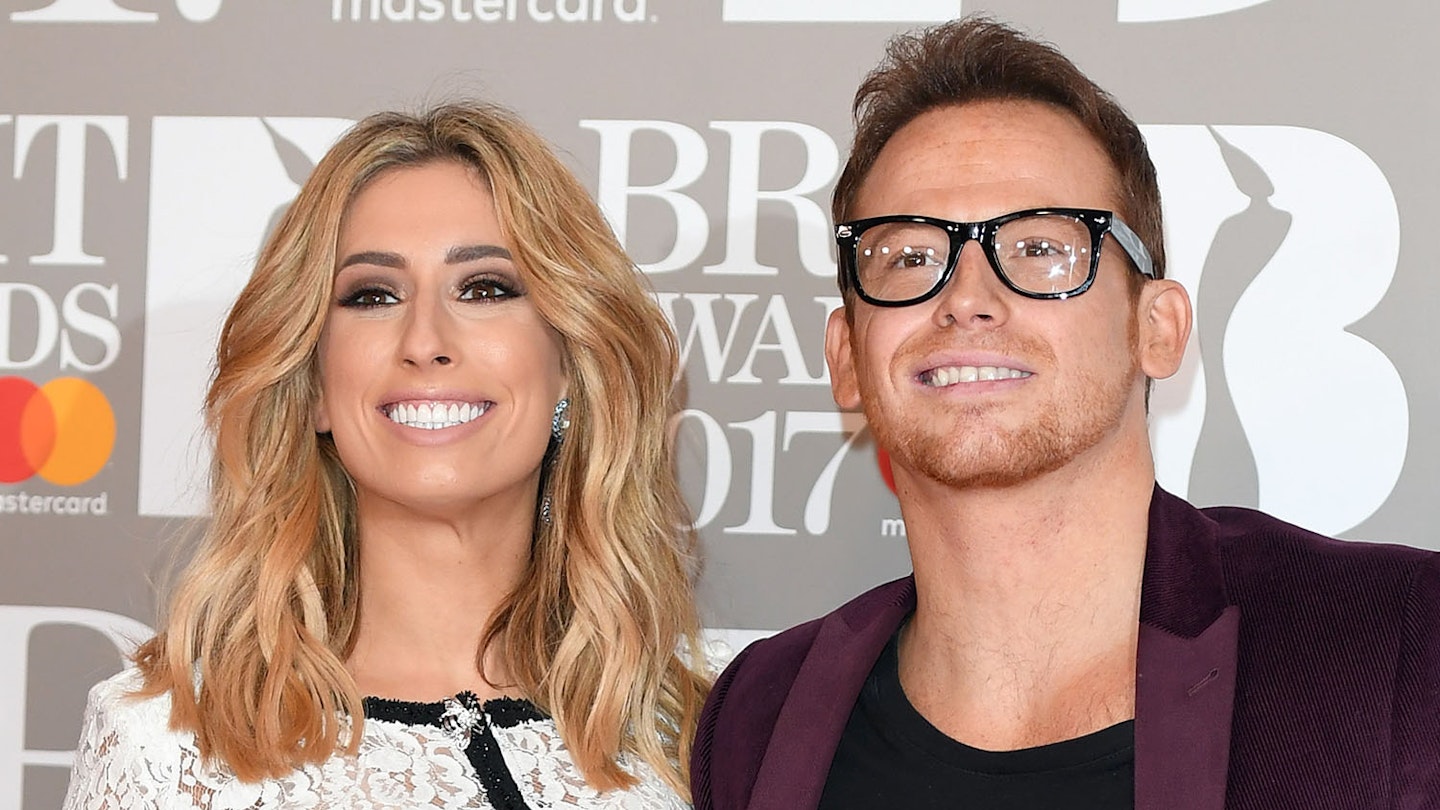 10 of 22
CREDIT: u00a9 Getty Images
July 2017: Stacey is serious about marriage with Joe
In July 2017, Stacey revealed that she was quite serious about getting married to Joe in an interview with Closer. She said, "He is such a brilliant dad which sells it to me the most - he has a great moral compass and a really good heart. We are really serious about each other so we want to do things slowly. I can see myself walking down the aisle with Joe - he really is 'The One!'"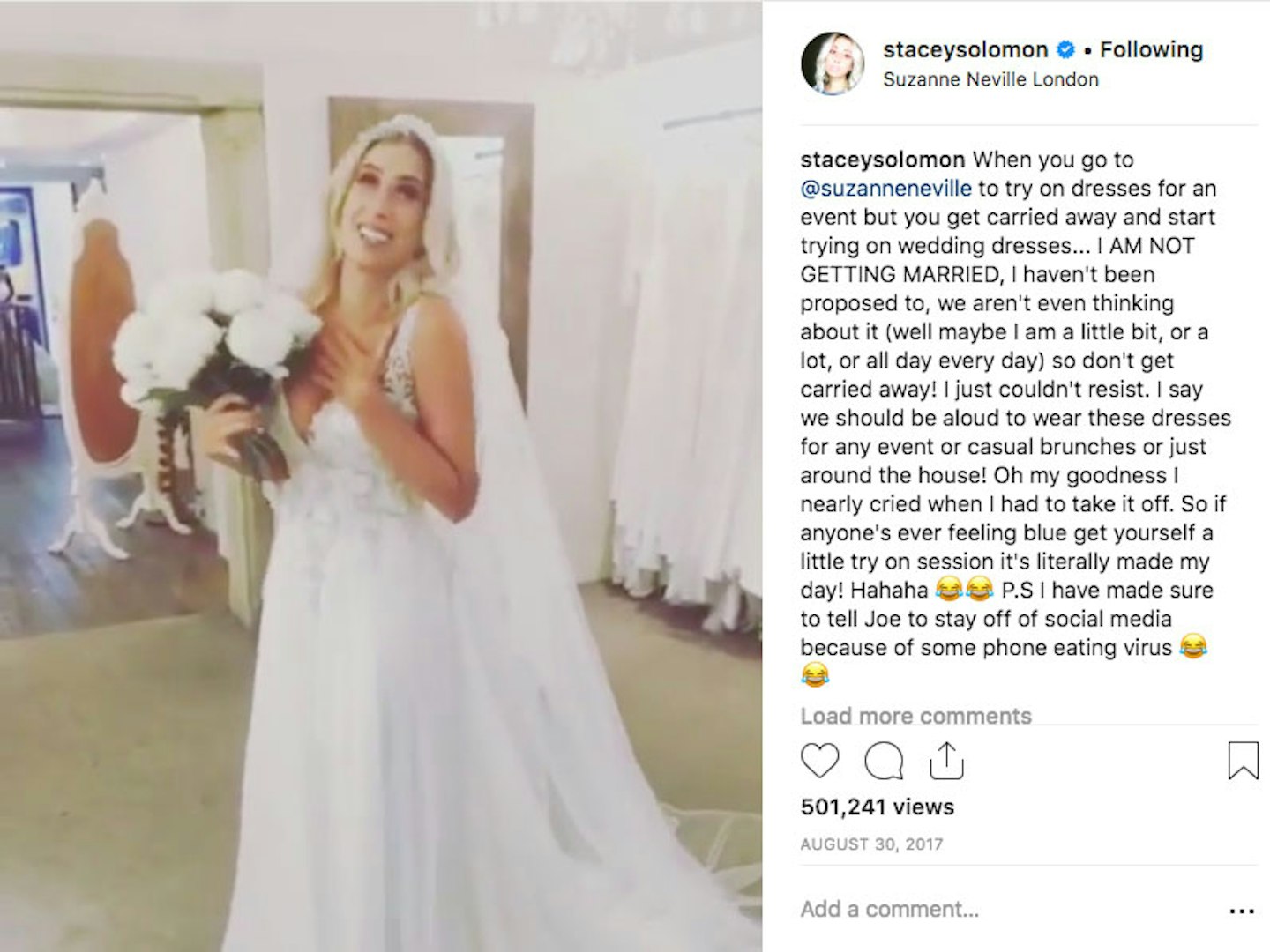 11 of 22
CREDIT: u00a9 Instagram/ Stacey Solomon
August 2017: Stacey accidentally goes wedding dress shopping
Whilst shopping for something to wear to an event, Stacey accidentally stumbled across some wedding dresses, and uploaded a video of herself trying one on with the caption, 'When you go to @suzanneneville to try on dresses for an event but you get carried away and start trying on wedding dresses... I AM NOT GETTING MARRIED, I haven't been proposed to, we aren't even thinking about it (well maybe I am a little bit, or a lot, or all day every day) so don't get carried away! I just couldn't resist. 'I say we should be aloud to wear these dresses for any event or casual brunches or just around the house! Oh my goodness I nearly cried when I had to take it off. So if anyone's ever feeling blue get yourself a little try on session it's literally made my day! Hahaha ud83dude02ud83dude02 P.S I have made sure to tell Joe to stay off of social media because of some phone eating virus ud83dude02ud83dude02.' [sic]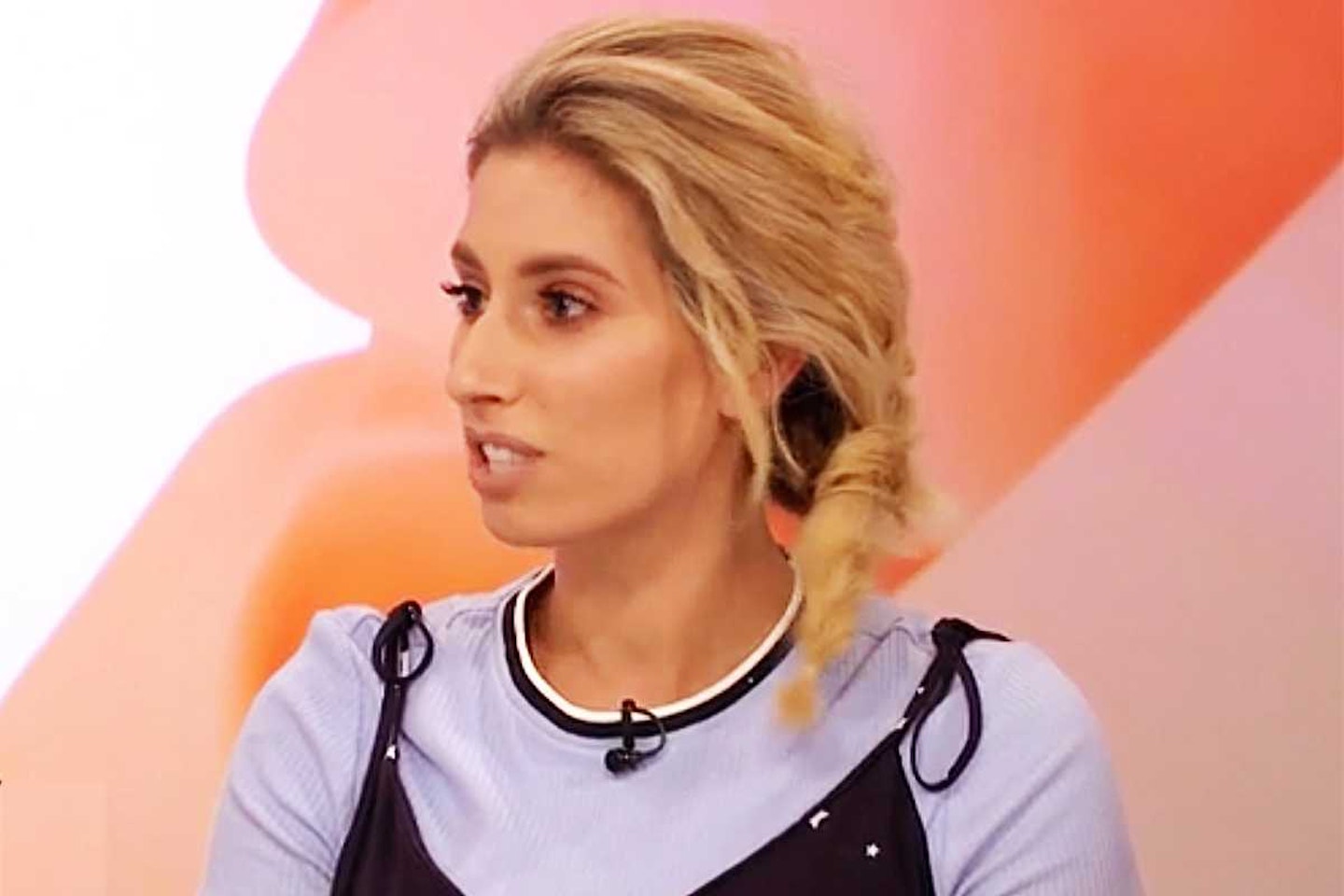 12 of 22
CREDIT: u00a9 ITV
December 2017: Stacey reveals she's quite keen to get engaged
Stacey revealed on Loose Women that she was so keen to get engaged to Joe Swash that she'd even take a text proposal! She said, "I think any kind of proposal is great. I'll take a text. That's a great idea. All the pressure's gone, just send a little message."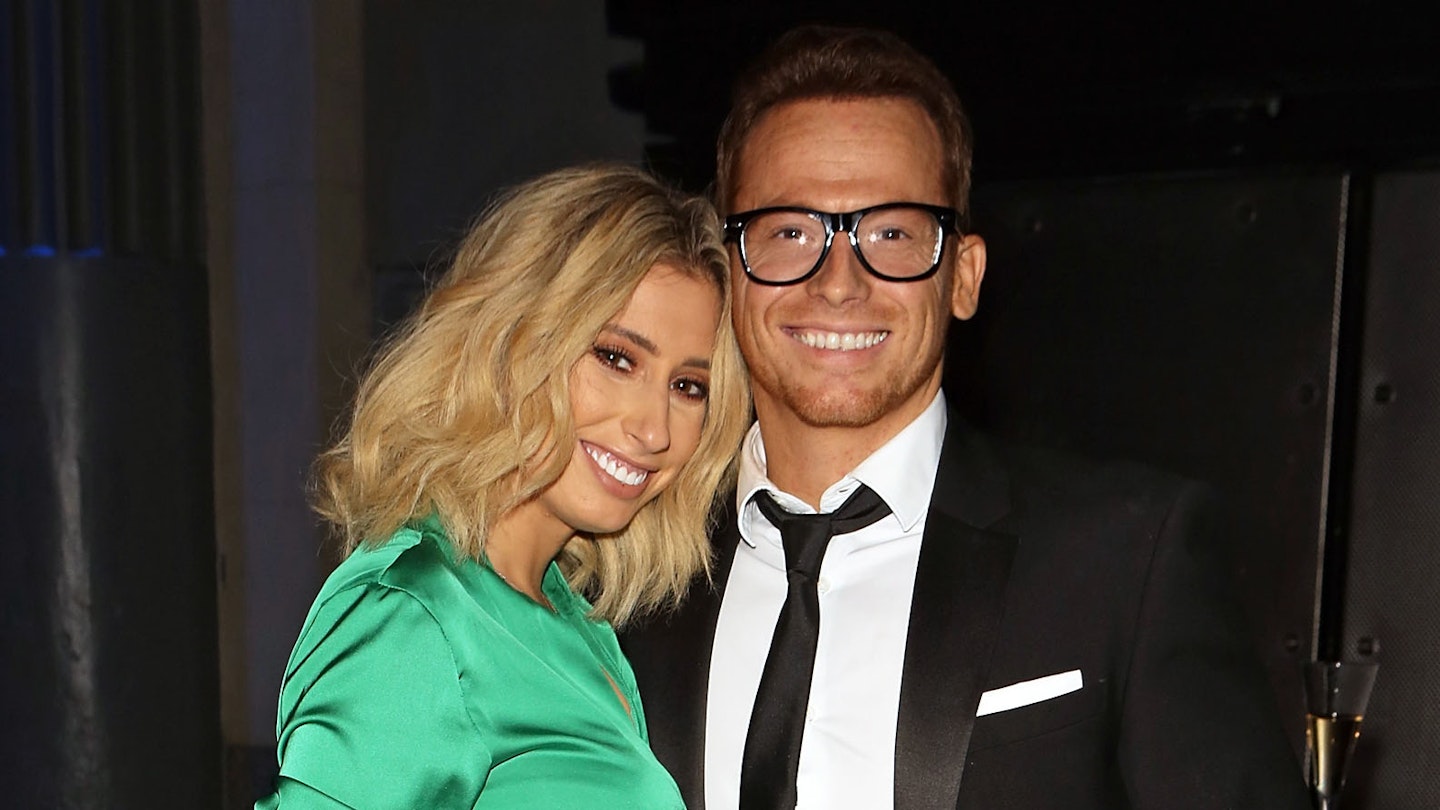 13 of 22
CREDIT: u00a9 Getty Images
December 2017: The couple spend Christmas Day together
Stacey and Joe took a big step in December 2017, spending Christmas Day together for the first time. Stace shared a snap on Instagram of herself, her sons Zachary and Leighton as well as Joe on Christmas Day. N'aww.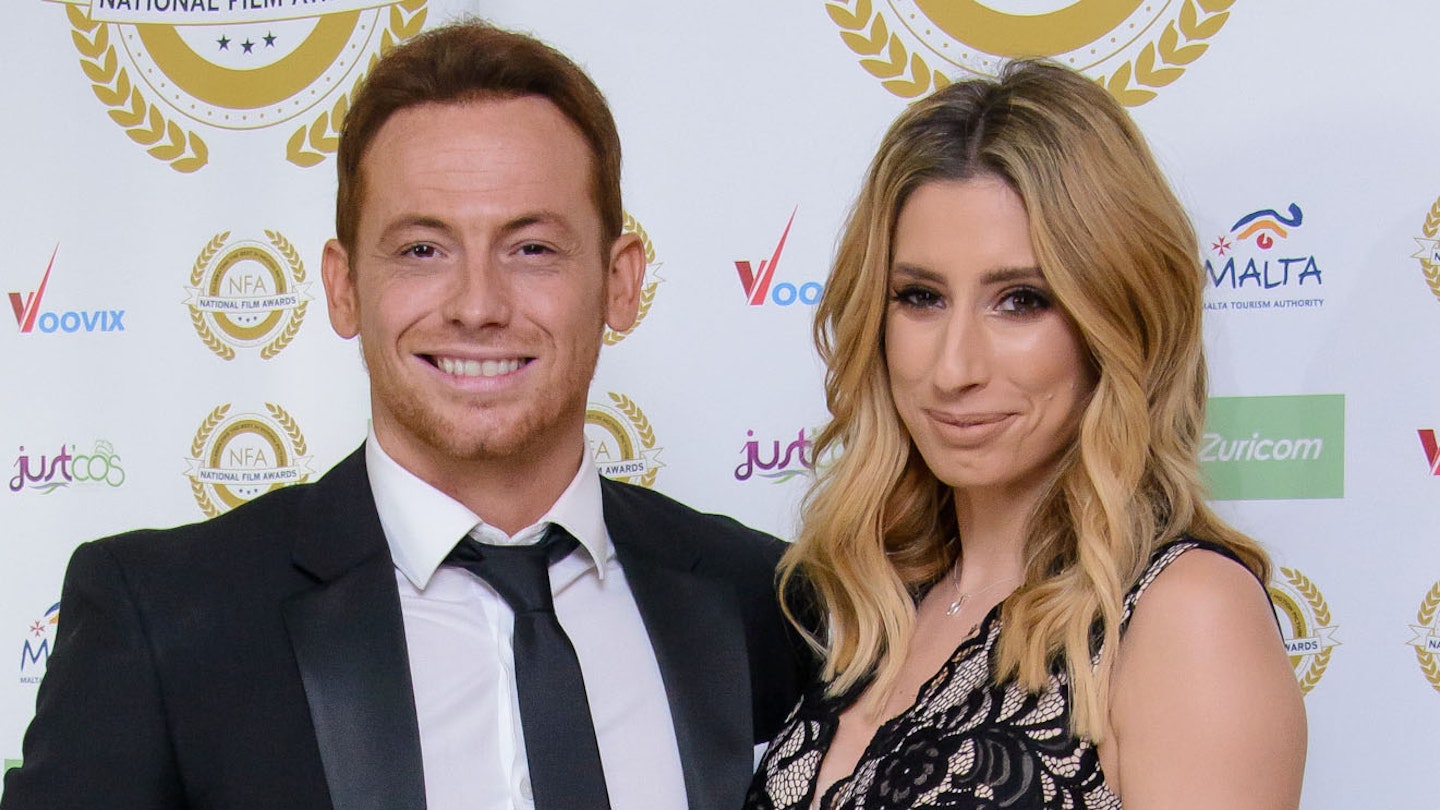 14 of 22
CREDIT: u00a9 Getty Images
October 2018: Joe and Stacey move in together
Stacey revealed that she and Joe had moved in together along with her two sons in October 2018, sharing a photo on Instagram with the caption, 'HOME SWEET HOME. Finally all in and ready to start afresh together. If you're wondering what's going on here... We are eating a Chinese out of random Christmas dishes, using our hands, whilst sat on washing baskets and cardboard boxes eating off a cat basket. Nothing to see here...' [sic]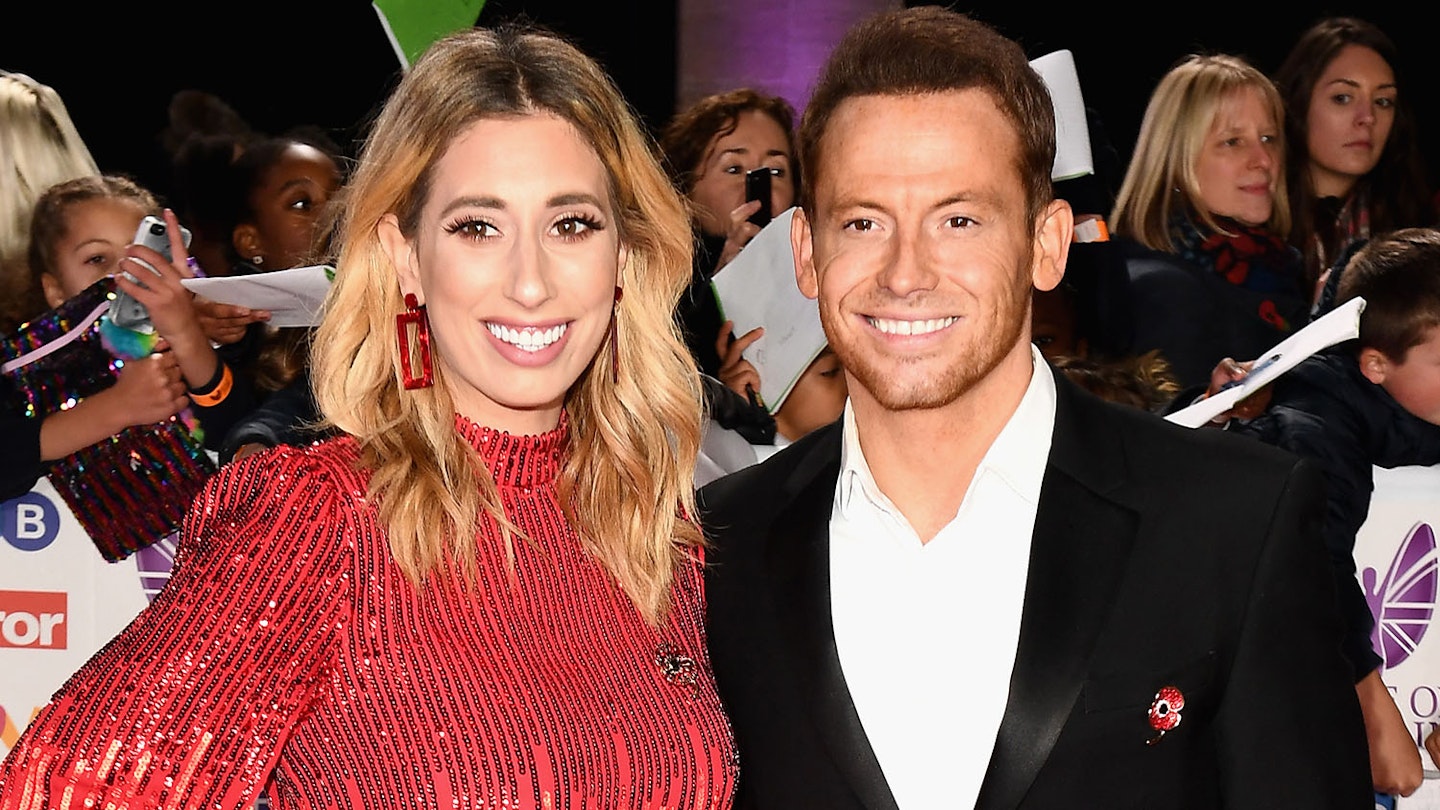 15 of 22
CREDIT: u00a9 Getty Images
February 2019: Stacey and Joe are expecting a baby together!
The next big milestone in this relationship came in 2019 when they announced their pregnancy! Joe first announced it by sharing a series of photos of Stacey napping with the caption, 'Have been driving myself mad thinking that she's bored senseless of me and can't stand to be awake for longer than 10 minutes of my company... So you can imagine my delight to find out that she still loves me and my company very much she's just been growing a baby. 'I can't begin to describe how happy we are to be able to share this wonderful news. We've been so blessed with 3 incredible children that we've had the privilege of raising and we are forever grateful to have the chance to become parents to another wonderful child. It's all very overwhelming and emotional and we couldn't be happier right now.' [sic]Whilst Stacey shared a photo of the baby scan, writing, 'Every time I go to write anything I sob so... what he said @realjoeswashy ud83dudc9c.' [sic]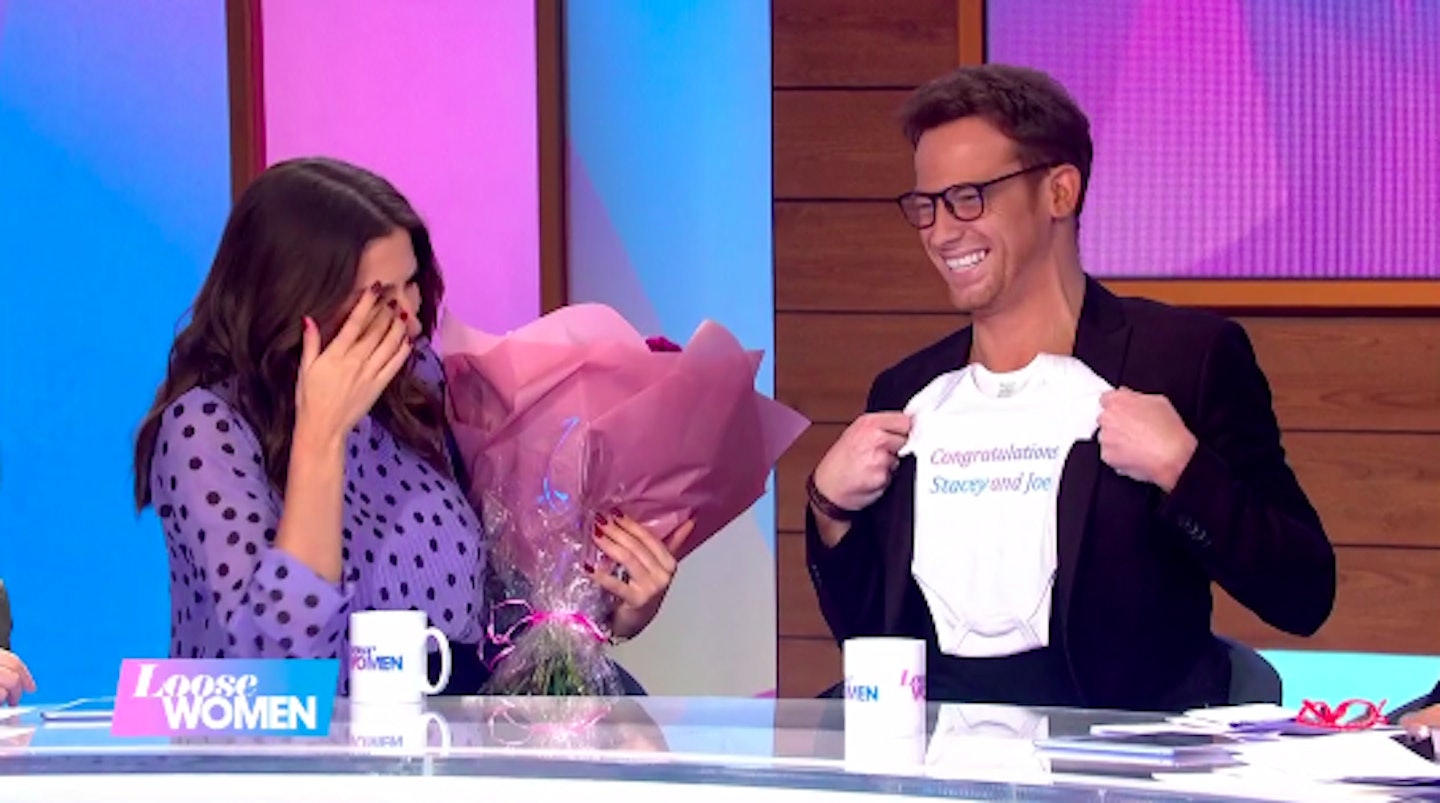 16 of 22
CREDIT: u00a9 ITV
February 2019: Stacey and Joe open up about their pregnancy on Loose Women
Stacey said, "I'm so elated and excited. We really can't believe we've been privileged to be able to have another child. I forgot who I told and then I was like, 'Who knows this?' We felt it was important to keep it to ourselves until we felt really safe, that was first and foremost. Even when you're ready and you know it's the right time to tell people, you still think, 'Aww, I do just want it to be ours a little longer'." Joe added, "It's brilliant, I'm really chuffed – it's just nice to have the secret out. It's been quiet for so long, we're so excited," as Stacey laughed, "It's been the normal length of time," with Joe agreeing, "But we've had to kind of keep it undercover. But now we can sort of breathe a little bit and let people know." Stacey said, "Joe doesn't often get emotional so there's something really nice about everything he says," with dad-to-be Joe adding, "We feel really blessed. Really excited. I can't wait to see what our little kid's going to look like, can you?" Getting tearful, Stacey said, "I honestly don't know what to say. It's such a massive thing and I still can't believe it's happening to us. I don't really know what to say. I'm really excited," as Joe agreed, "This child is going to tie up the family. My kid and your kids are going to feel like they're part of this big family. We're going to have such a lovely family. It's amazing news and we're really happy!"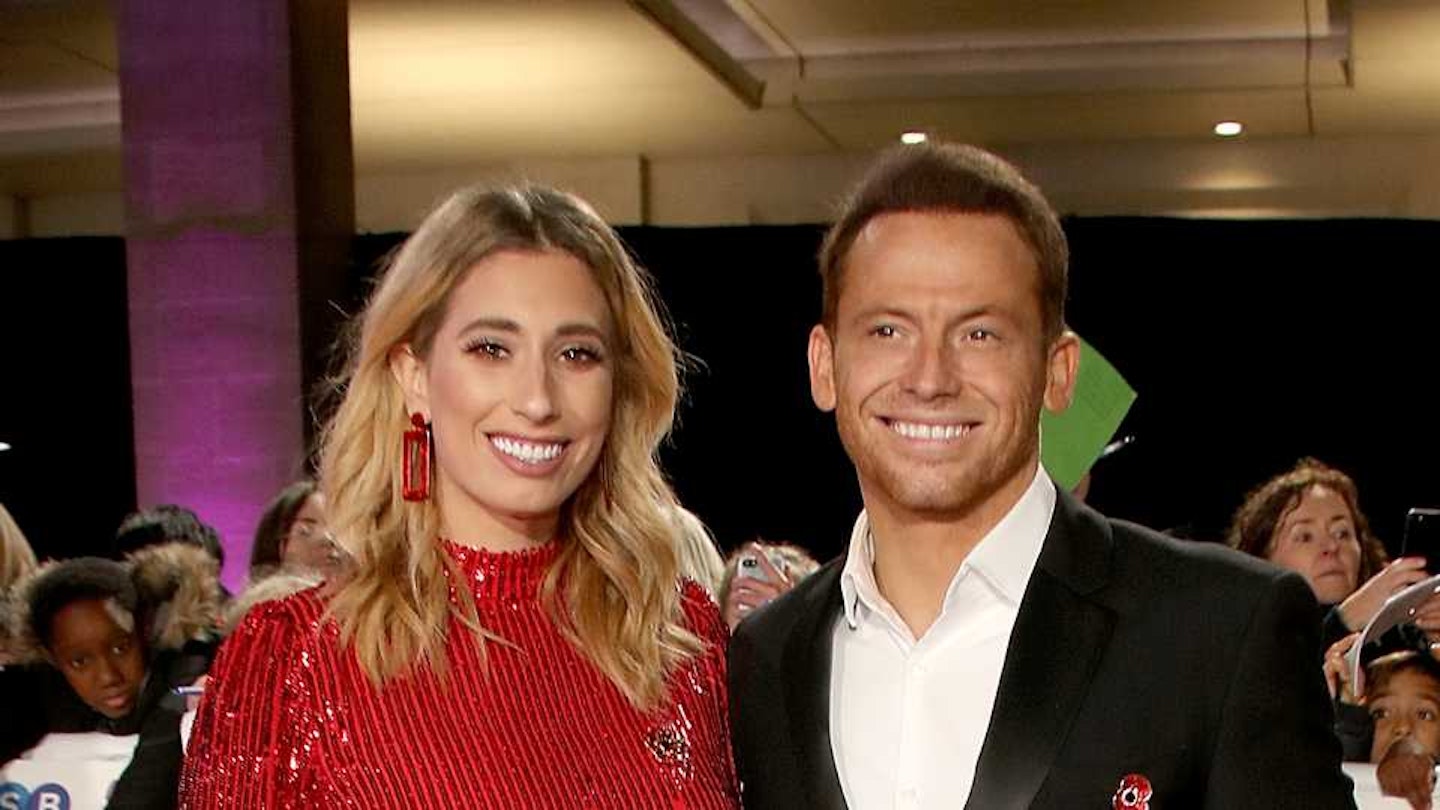 17 of 22
CREDIT: u00a9 Getty Images
March 2019: Joe congratulates Stacey over her new job on Celebrity Juice
After Stace landed a job on Loose Women, Joe took to Instagram to share just how proud he was of her. Sharing an adorable snap of the pair, Joe wrote, 'So proud of this one who starts her first day on Celeb Juice tonight. You're gonna smash it @staceysolomon love you bub. ud83dudc9c' [sic]. Aww!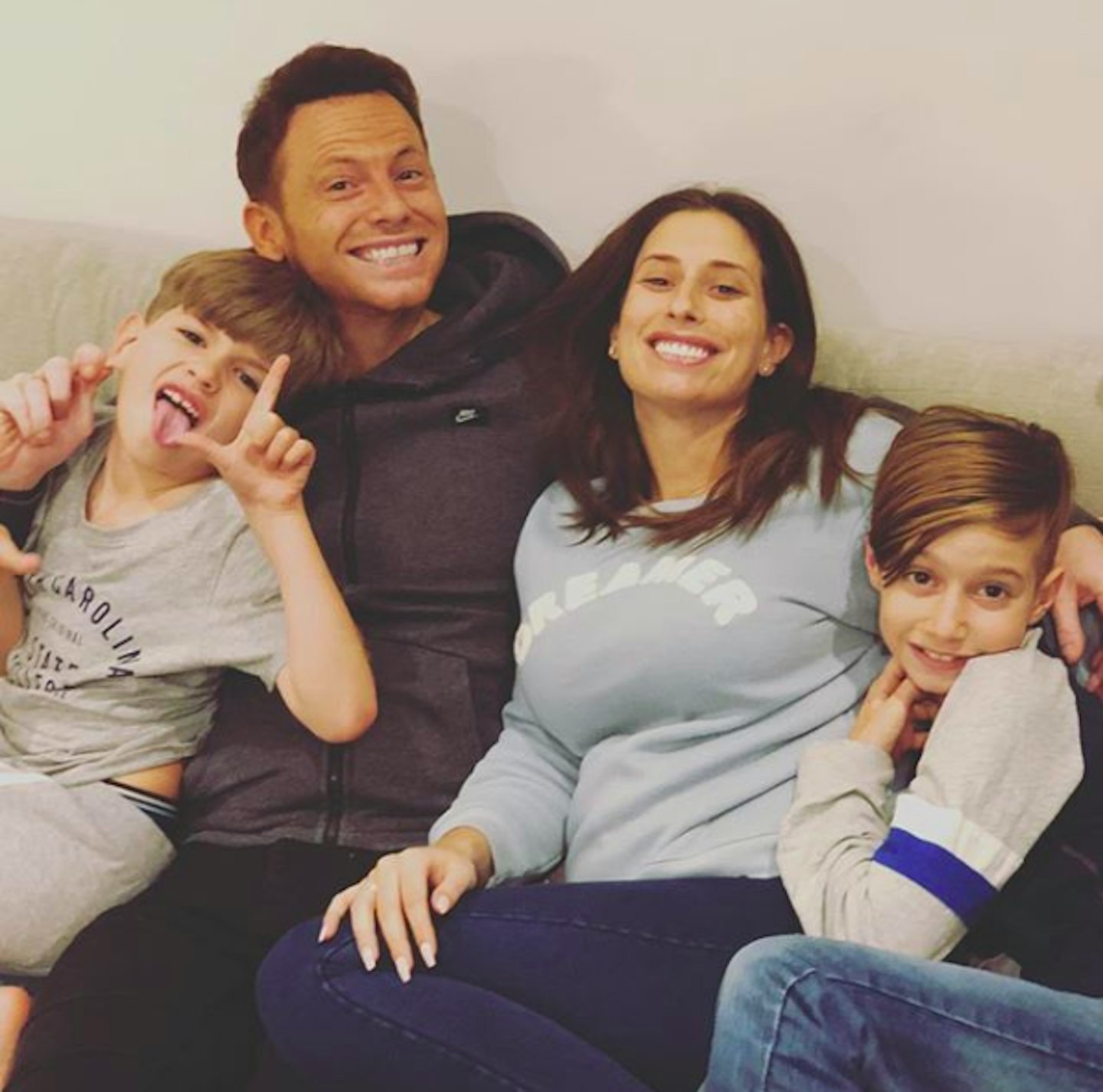 18 of 22
CREDIT: u00a9 Instagram/ Stacey Solomon
March 2019: Stacey reveals how Joe REALLY reacted to her pregnancy news
In an interview, Stacey revealed what Joe's initial reaction to the news she was pregnant had been. She explained, "I showed him the positive pregnancy test and he laughed, like, 'Are you joking? But I haven't seen you in ages!' So, yeah, we were both quite shocked."We were conscious that it's what we wanted, but we weren't specifically looking at a time for it to happen, so it was a really lovely surprise - he was over the moon and it was just lovely actually."Speaking out about whether she'd like to have another boy - Stacey and Joe already have three sons between them - or whether she'd like a girl, the former I'm A Celebrity! winner said that she initially thought it would be nice to have a girl before changing her mind."But then I started to worry – what if it is?" she joked. "I don't know girls! I know how to do boys. I've known boys for 11 years!" adding that the boys all want a little brother, joking that they're at at an age "where they're like, 'Eugh, girls!'"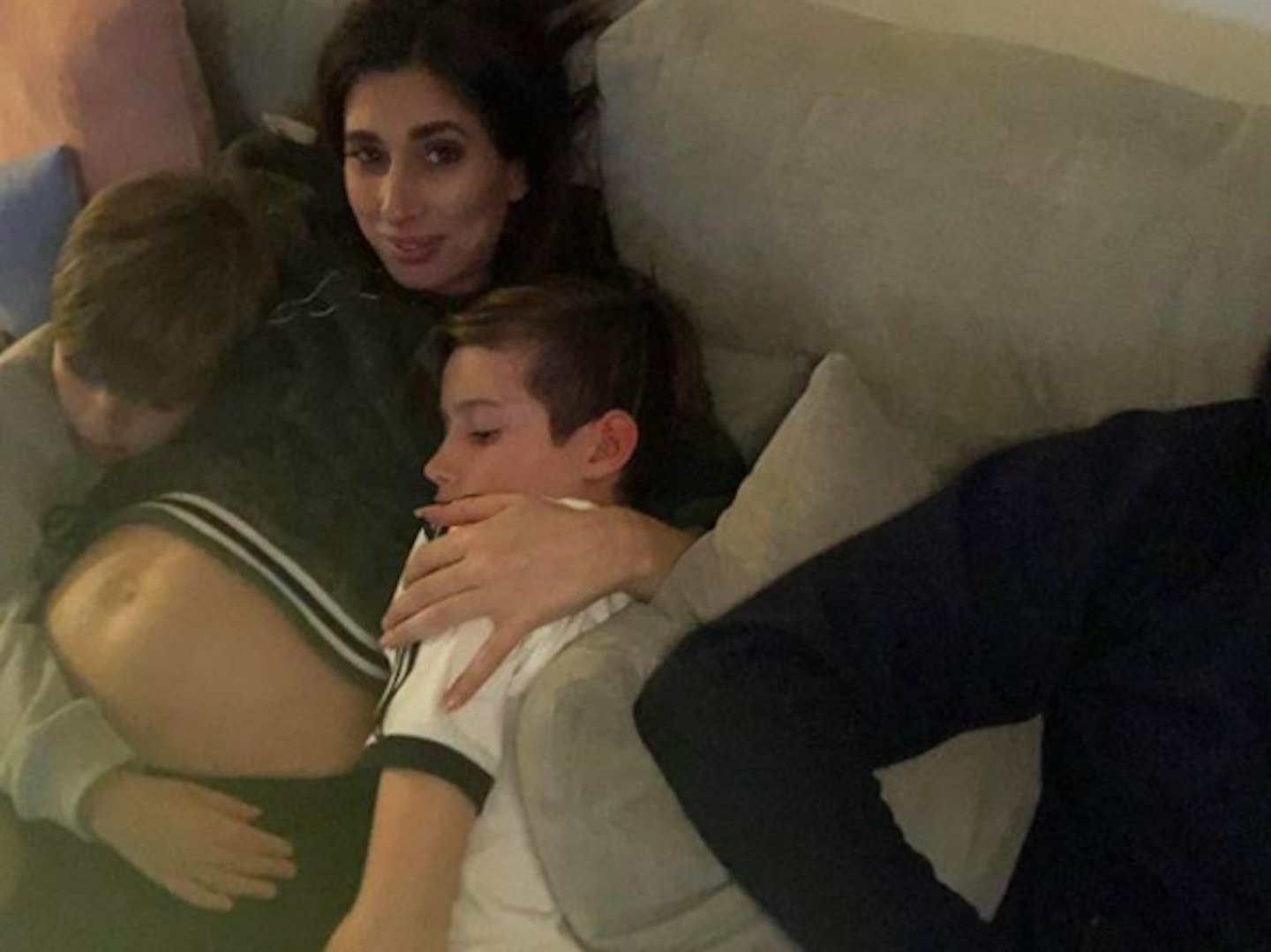 19 of 22
CREDIT: u00a9 Instagram/ Joe Swash
March 2019: Joe shares a sweet snap of Stacey's sons protecting her bump
In March, Joe shared a beautiful photo of himself on the sofa with Stacey and her two sons, who were both cuddled up close to her and her bump. He jokingly captioned the photo, 'Iv got no chance with these 2!' [sic]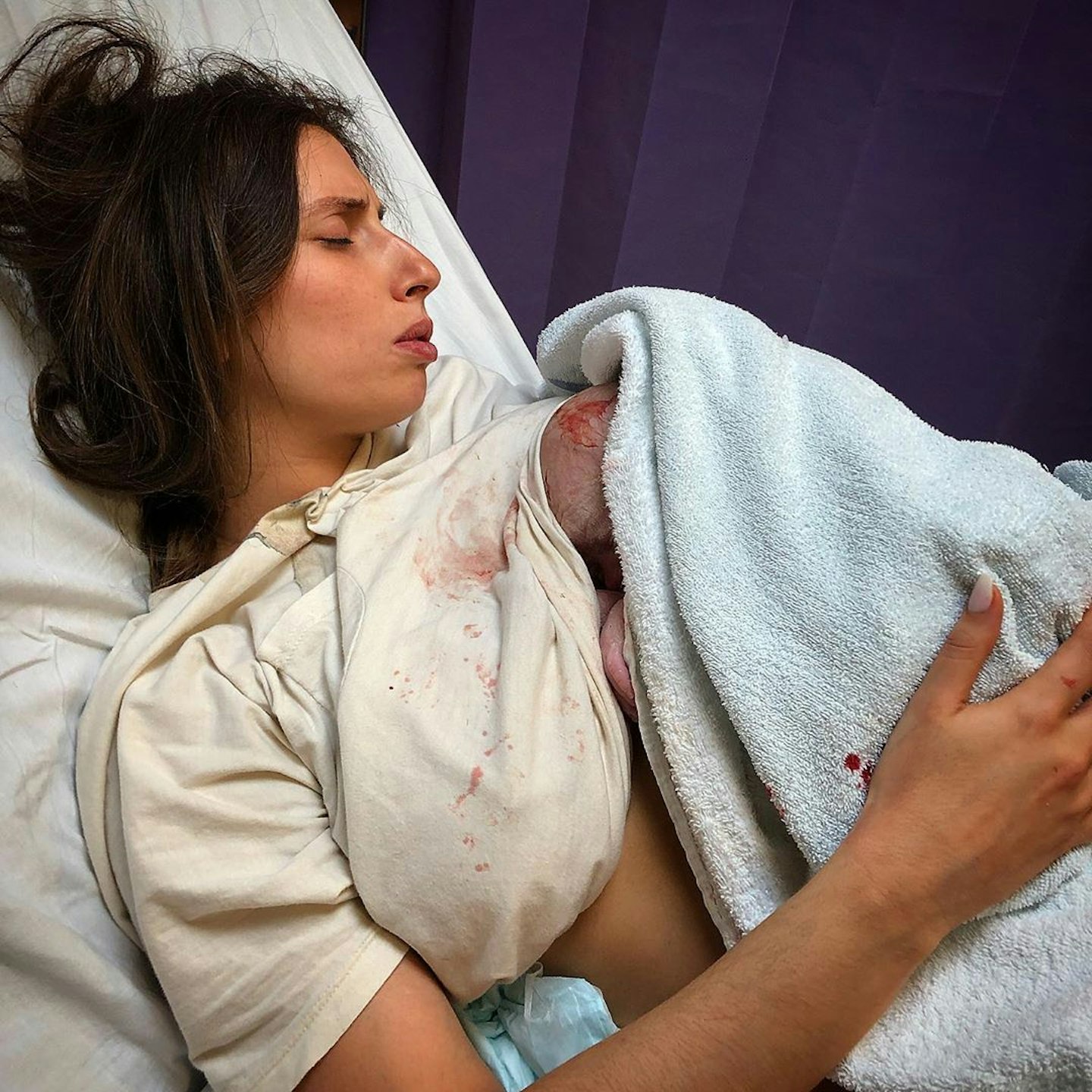 20 of 22
CREDIT: u00a9 Instagram/ Stacey Solomon
May 2019: The baby is born!
On Thursday 23rd May, Stacey and Joe welcomed a little boy into the world. Joe announced the news on Stacey's Instagram, sharing a photo of her and the baby with the most heartwarming caption.Revealing that the baby had come a little early, he wrote, 'This morning. A lot earlier than planned I watched the love of my life, bring a new life into the world. We are overwhelmed, overjoyed and apprehensive of what's to come. Mummy and baby are well and resting. 'We are so grateful for all of the love, support and positivity we've received over the last 8 months. I'm lost for words to describe how I'm feeling. So for now, I'm going to spend the next few days and the rest of my life falling more in love with these two humans. I didn't think it possible but, today I witnessed the impossible. My partner, My love, my life, you are a super human. I am forever in awe. Joe X.' [sic]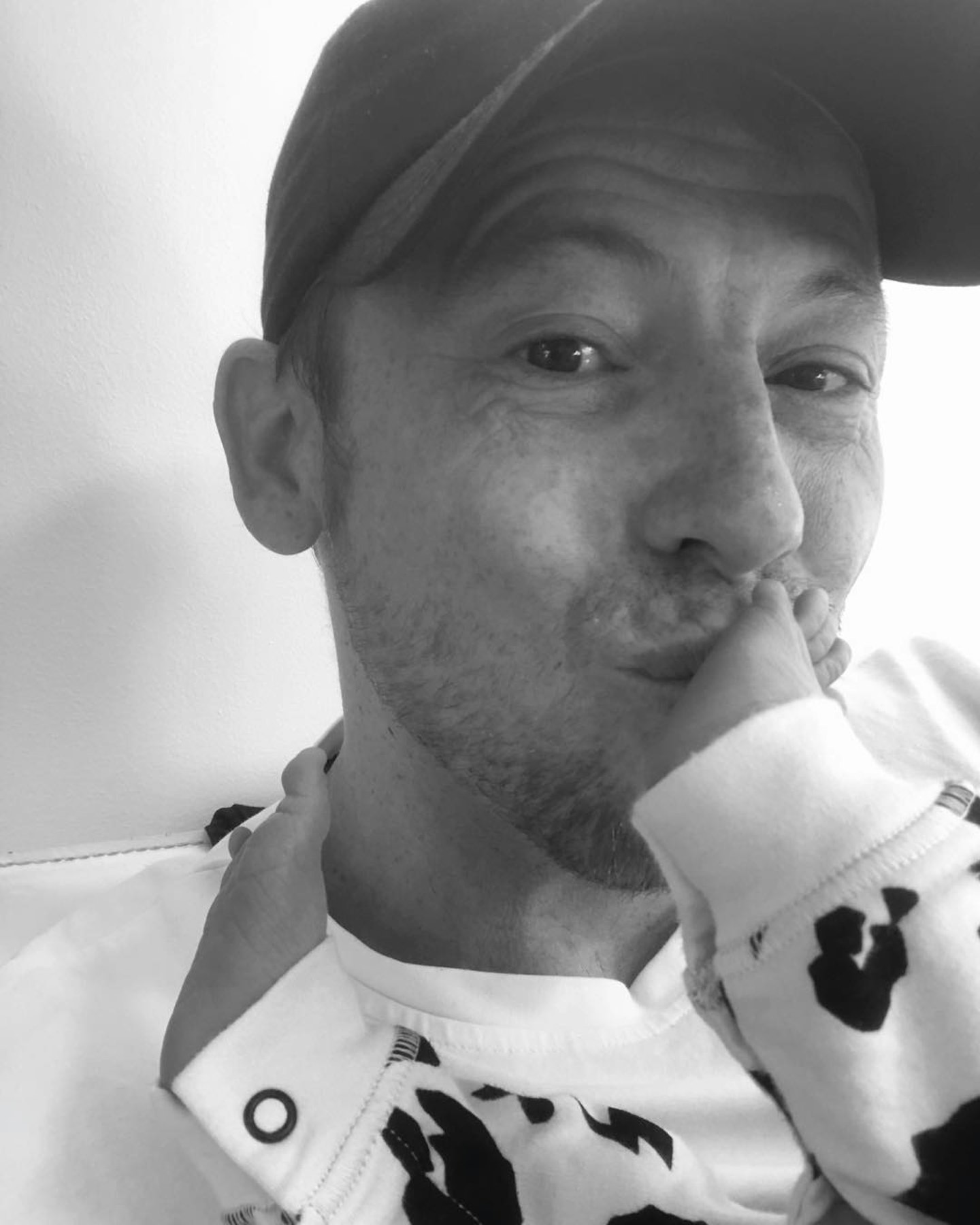 21 of 22
CREDIT: u00a9 Instagram/ Joe Swash
May 2019: Joe shares a beautiful photo of himself with his newborn son
After posting on behalf of Stacey on her Instagram account, Joe then shared his own photo, posting an adorable snap of himself looking a bit teary-eyed and his kissing his boy. He wrote, 'Good morning sonxxxxx'. [sic]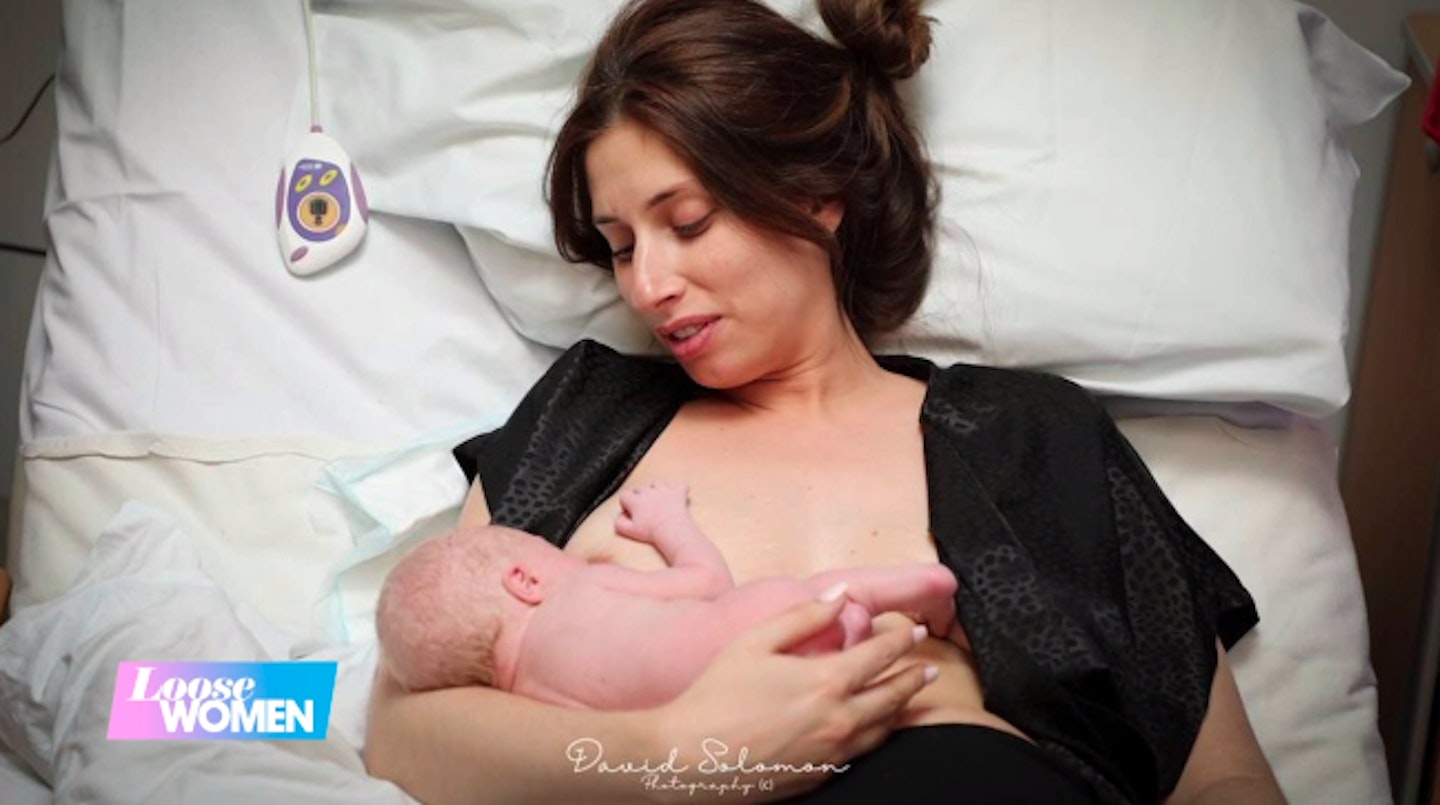 22 of 22
CREDIT: u00a9 ITV
May 2019: Stacey gives her Loose Women fans an update
Ironically, Stacey's baby shower was due to take place on today's episode of Loose Women, so during the show, the ladies read out a statement from the new mum, reading, "I was so looking forward to my baby shower today. "I'm gutted I can't be there but me and baby are watching from home, which feels even more special now. Thanks so much. I love you all. The first place I'm going when I can put some normal pants on and walk properly is to the Loose Women studio."Stacey's sister Jemma also gave fans a further update, telling the Loose Women panel, "It was such a lovely birth. I was so, so, so privileged to be a part of it. It was amazing."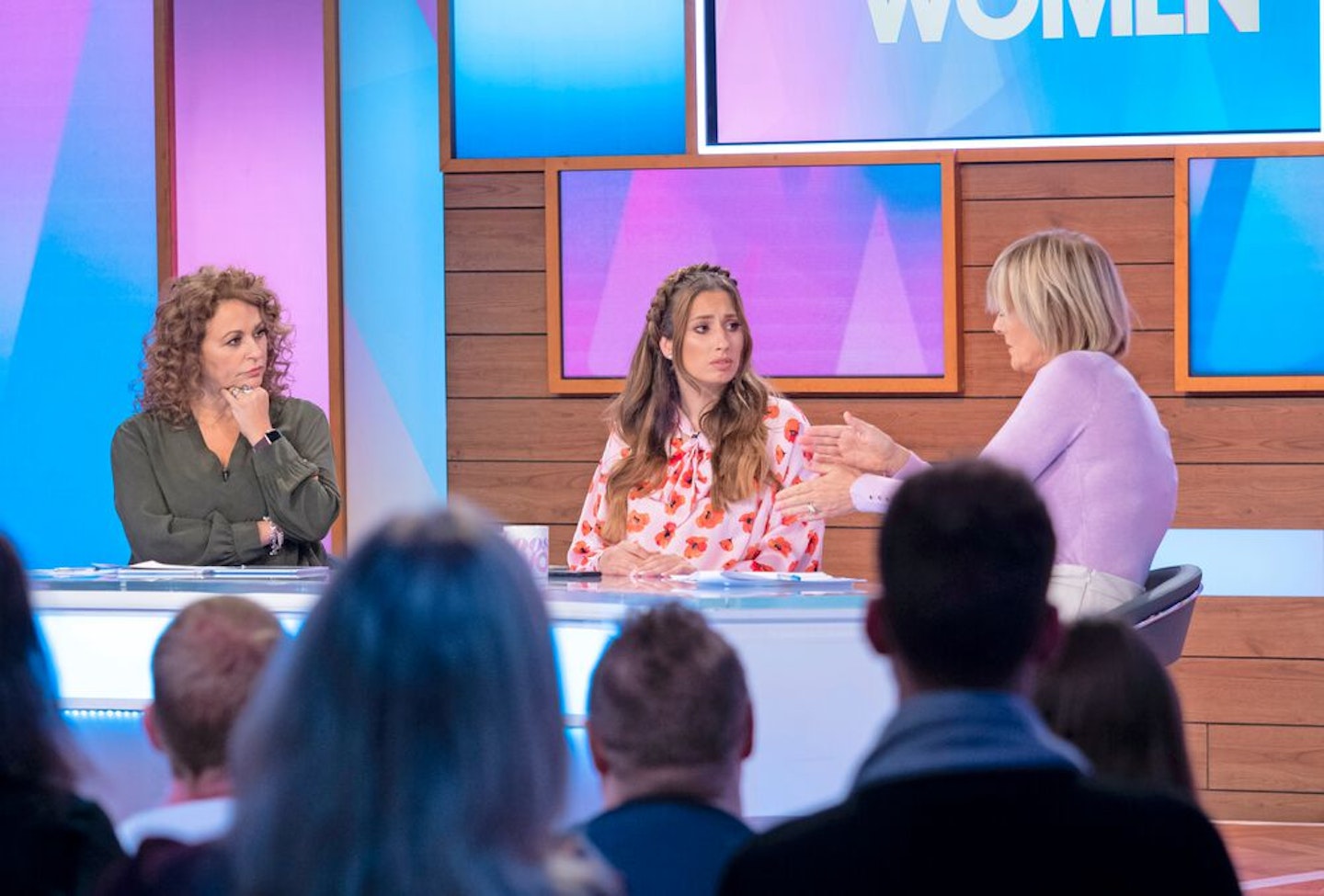 "While those involved in the Loose Women drama have cleared it up on the surface, there's still some lingering tension and Stacey doesn't want to cause any friction if she ends up having to leave one of them off her wedding invite list."
It was rumoured that Coleen Nolan had fallen out with Nadia Sawalha, and that certain panellists, including Stacey, were refusing to work with her. Stacey vehemently denied the rumours, saying, "I get on with all of them. I would never refuse to work with anybody." But our source says it hasn't stopped Stacey from worrying about sending invites.
WATCH Tiffany Haddish On THAT Grapefruit Scene & Gift From Barbra Streisand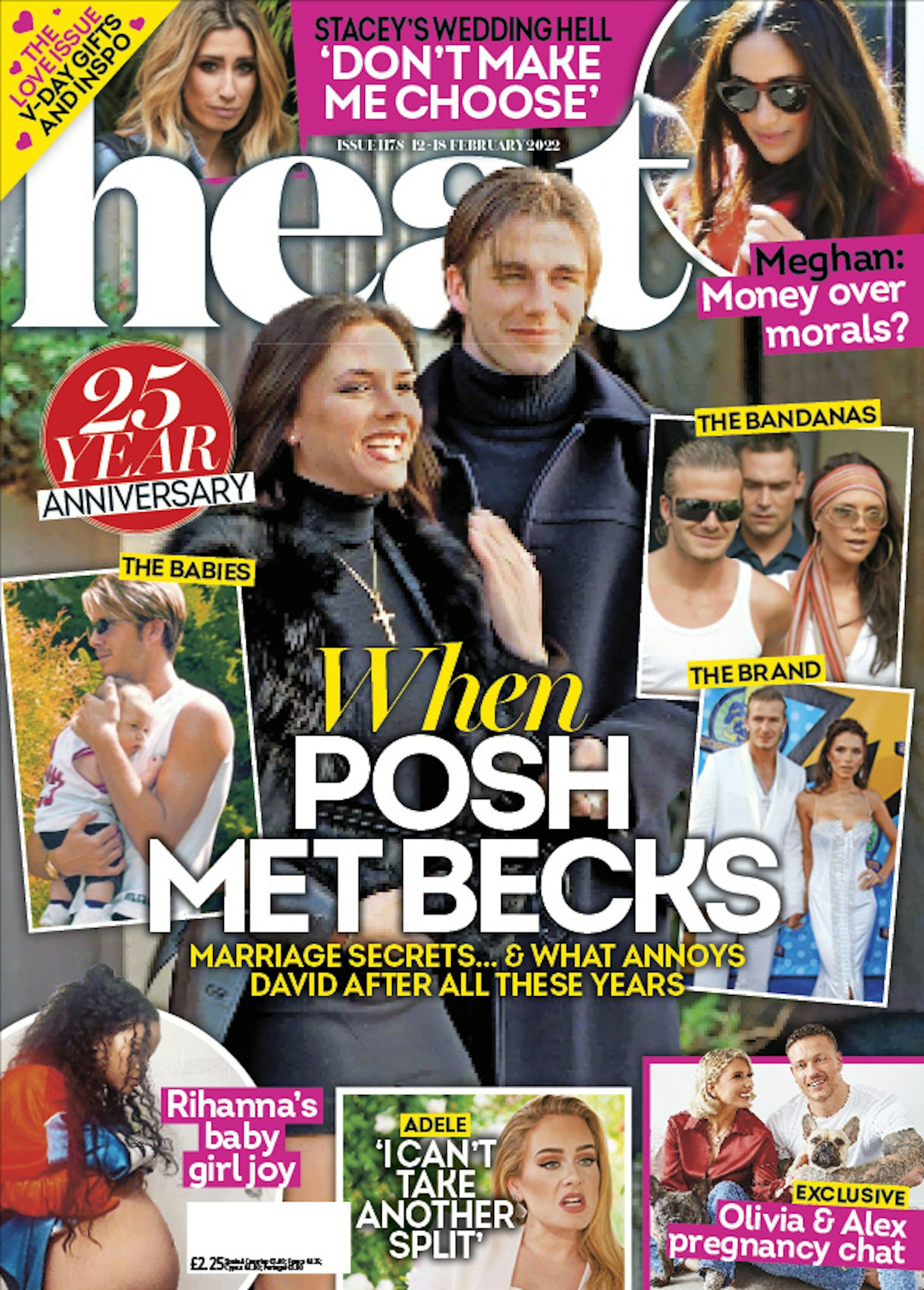 "Some people have asked when the wedding invites will be sent out and she has just had to be coy and not let on that she's having this huge dilemma," our insider says. "She's been tearing her hair out trying to find a solution. To make it worse, it's delaying other decisions about the wedding that are more important."
The insider adds, "She wishes she could just have it out with everyone, but there's no way around as it risks a big catfight behind the scenes. At least, that's what she fears."
Read more in this week's heat mag, out now