It doesn't matter how old they get, you never stop worrying about them, right? Especially when pictures of them in a pub with a girl on their lap goes viral.
Victoria Beckham is said to be worried about her 17-year-old son Cruz, as he becomes increasingly independent – moving away from Brand Beckham and making plans to relocate to LA in order to kickstart his music career.
"Cruz has always had a bit of a rebellious streak," says an insider close to Victoria, 48, and David, 47, who are also parents to newlywed Brooklyn, 23, Romeo, 19, and Harper, ten. "With two older brothers, he grew up fast, but he couldn't be more different to them. He's seen them both struggle: Brooklyn trying to be a celebrity chef or a photographer and getting criticised for having no talent, and Romeo for never quite being able to realise his dream of being a football star like his dad. He doesn't want to end up like them."
The source continues, "Cruz has inherited a lot of his parents' ambition, and decided early on that music was his passion, but he doesn't want to use Brand Beckham to make it happen. He's very independent, and he's now talking about moving to LA to pursue his dreams of being a recording artist."
The youngest Beckham son hit the headlines last week when he was pictured partying with a new girlfriend, just weeks after splitting from his teen-love Bliss Chapman (the daughter of VB's friend Rosemary Ferguson and artist Jake Chapman). Cruz was snapped kissing 17-year-old model Tana Holding, as she sat on his lap in a London pub.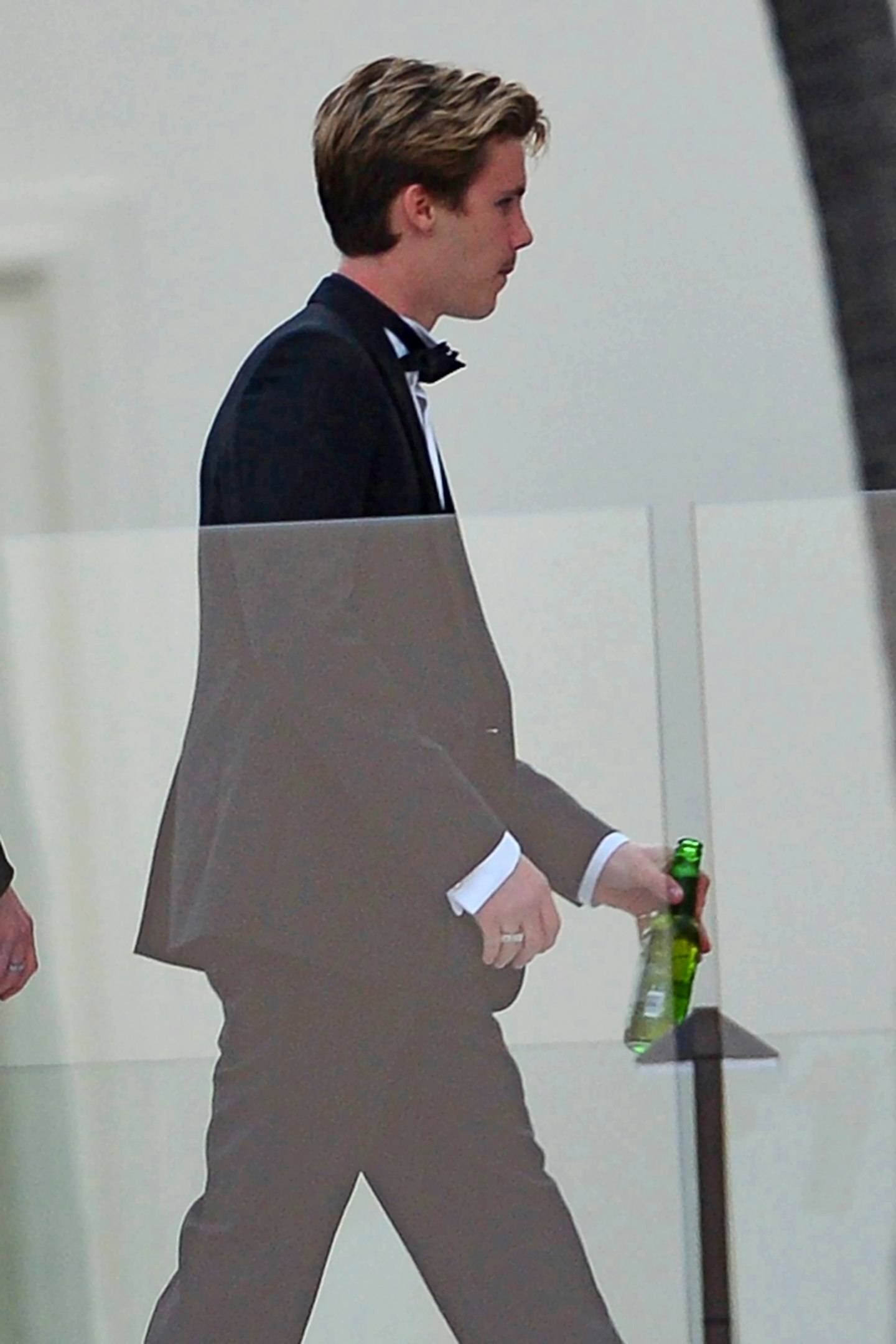 It follows another recent controversy, when Cruz – then only 16 – posed for the cover of i-D magazine in his underwear, with many fans shocked by the edgy shoot. Cruz – who's believed to have signed with Dua Lipa's former management – opened up in the interview about his music plans, confirming he had "been in the studio a few times and made some songs". But, we're told, it's his new "bad boy" image that has fashion designer Victoria worried.
"Vic has so much admiration for Cruz," says our source. "She sees the steely determination and dedication to making this dream work and she's so proud of him, but she's also a little worried. Cruz is so insistent on doing it all his own way. He has his own management team and won't let his mum or dad get involved.
"He sees the Beckham name as a hindrance, rather than a help, and believes he'll have to work twice as hard to be taken seriously, so he's been forging relationships with loads of people in the industry and trying to build some street cred. He's been hanging out at gigs and parties and spending a lot of time with different crowds away from the family. Vic feels very out of her depth with it all. So, you can imagine how concerned she is now he wants to move to LA."
The insider continues, "Cruz is digging his heels in and won't listen to his mum. He says he has a close friendship circle in the US and sees it as the place to not only establish himself as a serious musician, but also to get some distance from Brand Beckham."