Celebs flocked to the city of love last week, as Paris Fashion Week took the world by storm. But among the catwalks full of deconstructed tailoring and upside-down dresses, there was another spectacle hitting the headlines – Victoria Beckham and daughter-in-law Nicola Peltz showing a rare display of unity.But, an insider tells heat, all may not be quite as peaceful as it seems.
Seemingly putting their public feud behind them, Victoria, 48, and Nicola appeared to be best friends as the 28-year-old billionaire heiress attended her mum-in-law's Fashion Week show. Nicola was all smiles as she posed in one of VB's own designs with the rest of the Beckham brood, before joining in a full weekend of family celebrations, even enjoying a girls-only shopping trip with VB and 11-year-old Harper.
But while the duo are prepared to put their frostiness aside for the sake of their family – and their public image – our source says it's a rather uneasy truce, with both women laying down ground rules in the hope it'll keep their rocky relationship on track.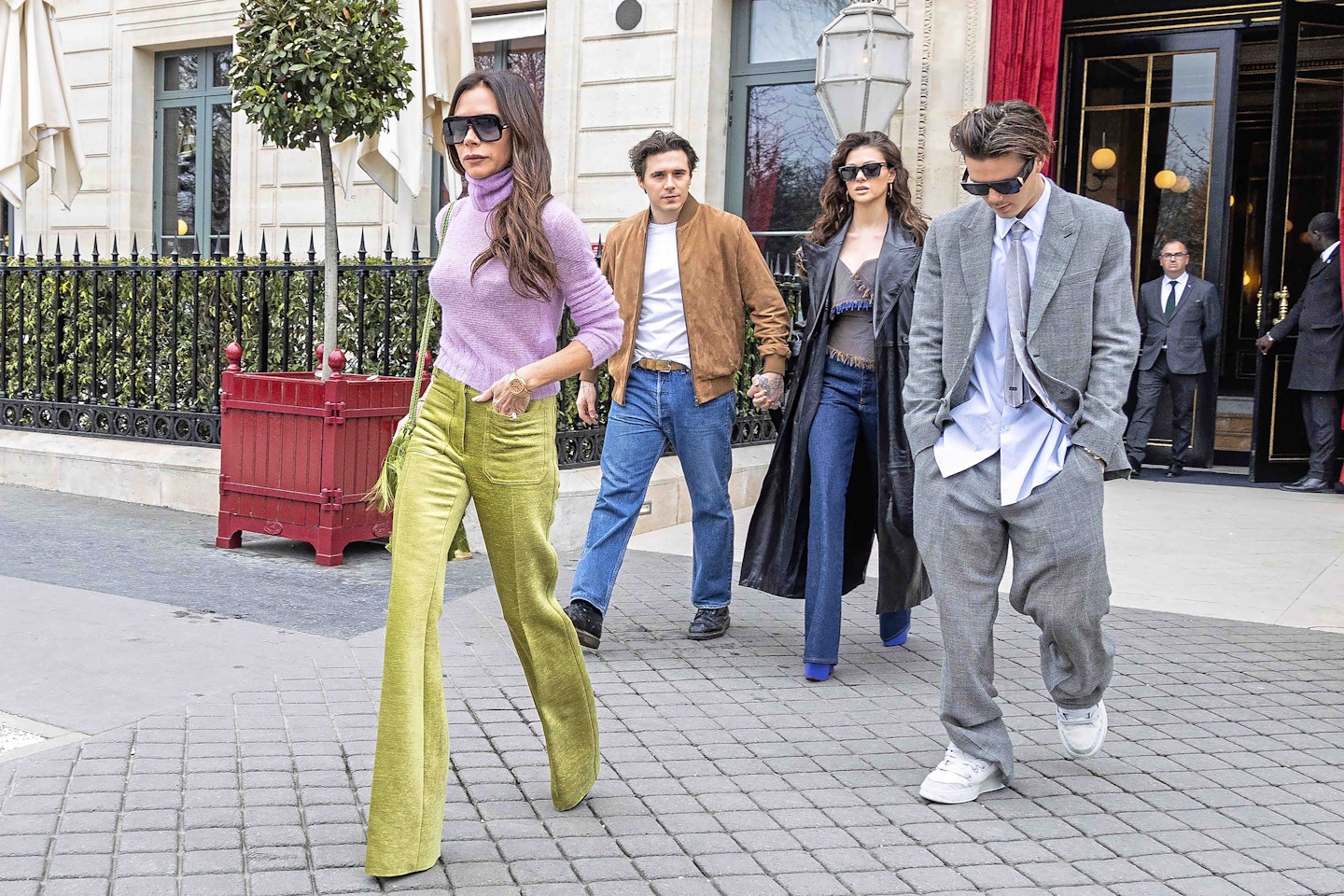 We're told, "Things have been so tense since Nicola and Brooklyn's wedding last spring. But recently, there has been some positive progress. Both Vic and Nicola feel as though they have a handle on this feud. After lots of tense talks, they've managed to smooth things out and find some common ground and mutual respect."
But when it comes to laying down the law, Nicola's rules are focused on keeping mother-in-law Vic's nose out of her business. "One strict rule Nicola has laid out is that Vic cannot dictate anything that has to do with her and Brooklyn as a couple," our source says.
"Vic has reacted quite emotionally in the past if she felt Nicola was purposefully keeping Brooklyn away from the family, but now they've come to an understanding that Brooklyn getting married means he has flown the nest. It's not a personal attack on Vic – it's just that they have their own priorities now."
It was a disagreement involving Victoria's fashion brand that allegedly kicked off the pair's infamous feud in the first place, after Nicola chose another designer to make her wedding dress, later claiming that Vic's atelier had let her down. But with Nicola stepping out in Paris wearing one of her mother-in-law's own designs, our insider says this is only the start of a more collaborative relationship between the fashionistas.
Nobody could fail to notice Nicola's very public display of support for Victoria, with snappers clamouring to get a shot of the pair's outward signs of unity. Our source reveals, "They have an agreement when it comes to Nicola wearing Vic's dresses for events. Vic doesn't expect her to always be wearing clothes from her fashion label, but she does want her to commit to being seen in something of hers every few months or so."
And alongside promoting her fashion brand, our source says VB is set on reminding her newest family member that, above everything, Brand Beckham comes first. "Vic has told Nicola she needs to consider the Beckhams as a family unit that includes Brooklyn, and that he has parents and siblings who want to see him," we're told.
"She's made it clear to Nicola they need to make their travel plans factor in the family more, so that Brooklyn's available for more special occasions and family functions. Nicola has promised that she will take the Beckhams' calendar into consideration as much as possible."
The Peltz-Beckham reunion wasn't only to show their support for Victoria, as the family – including both sets of grandparents – also gathered to celebrate Brooklyn's 24th birthday, with Vic also posting a sweet tribute to son Romeo, 20, who was absent due his football career in the UK (see right). And reminding Brooklyn and Nicola exactly how much family matters, Victoria shared a pic of a tearful Harper hugging her older brother. As heat has reported, the youngest Beckham has been missing her big brother and, tugging on the heartstrings, Posh's social media post is no doubt a pointed reminder to her son of his strong family unit back home.
But while on the surface everything does seem to be harmonious between the famous family, some eagle-eyed fans spotted a few cake-based clues that hinted tensions are far from over. When showing a snap of birthday boy Brooklyn being brought his impressive cake, Nicola's seat appeared to be empty. And while she may have been tucked away off screen, the in-laws might have seized the moment while Nicola was absent to have their own small amount of alone time with the birthday boy.
Cakegate aside, our source says Vic and Nicola are glad to finally be seeing eye-to-eye on some things. But while the pair are happy to put past disagreements behind them, not everyone in the family is certain this peace pact can be kept.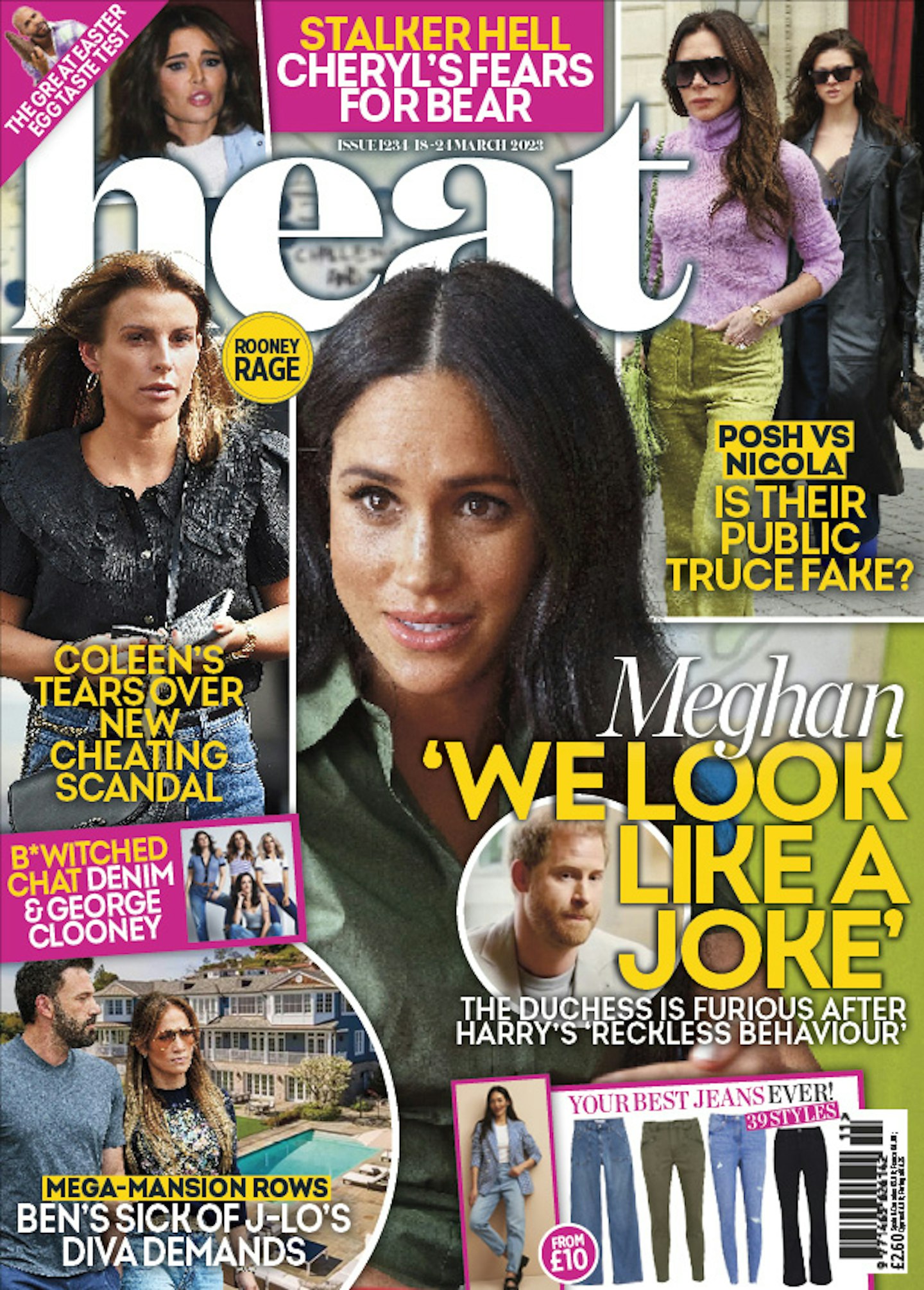 "Nicola does understand where Vic is coming from, and she's agreed to play ball for now," we're told. "Neither of them wants animosity, so they're happy that they've straightened some things out – but some family members are not 100 per cent convinced that it's going to pan out so harmoniously. The problem is both Vic and Nicola can be guilty of  diva-ish behaviour and, as much as Vic has been prepared to accommodate Nicola in the past, she isn't prepared to put up with any more nonsense."
While both women have made huge strides in repairing their public image as a united family, we're told there's still a long way to go behind the scenes. Our insider says, "Vic feels like both Brooklyn and Nicola have a lot to learn as a celebrity couple, and showing respect for Victoria and David is something that is non-negotiable."
And, with Brooklyn and Nicola living the high life as showbiz's latest "It" couple, it seems Posh and Becks aren't afraid to remind them who did it first.