For Brooklyn Beckham, forging a solid career path hasn't been easy. Photography, "styling" wife Nicola Peltz, and cheffing are just some of the pursuits the 24 year old has dipped his toe into over the years, much to the merciless teasing of the internet. And while it seemed the eldest son of Posh and Becks had settled on the culinary world, he told his 15.1m Instagram followers last week that he does not deem himself to be a pro cook, though food is his "passion".
The news received a lukewarm response from fans, who criticised Brooklyn for leaving a wine cork in his dish, and cooking with his pet dog Lamb attached to him in a sling. Responding to a cruel comment that called him "so stupid', Brooklyn replied, "That's nice. Have a great day, sir."
But, we're told, Posh has endured a hellish week after Brooklyn's most recent trolling attack. While she's urging him to ignore negative comments, privately, it's weighing heavy on her, and she's feeling a level of shame about not being able to do more for her firstborn.
An insider says, "No parent is OK with seeing their child get bullied and mocked online. Vic is worried about what it's doing to Brooklyn's mental health, and she's told him to try and ignore it all as much as possible. She hates seeing him respond to trolls because it's something she would never do, and she wants him to be above all of that. She has been trying to teach Brooklyn to block out the negativity, but she thinks he should also take a little time out to really think about what he wants to do with his life."
Posh, 48, has gone into protective mode with Brooklyn in the past. She rushed to his defence earlier this year when his "Michelin-style" Sunday dinner was heavily criticised, with many considering his rib roast to be undercooked. Ever her son's biggest champion, Vic took to her own Instagram Stories to reveal that Brooklyn had "inspired" her own Sunday roast, which she would be attempting to whip up for David, 37, Romeo, 20, Cruz, 18 and Harper, 11. Addressing the backlash, she added, "It's rare, people, not raw."
And while David has been attempting to ease Vic's mind about Brooklyn's ongoing trolling, our source says it is still weighing heavy on her.
"David has told Vic not to worry and that it is character building. He says it will ultimately shape Brooklyn and make him more of a man," the insider explains.
"But Vic's convinced it's going to wear him down if he doesn't try something else or at least get a little more training in before he fully commits to this career path. She's all for giving something a go even if you might not be that qualified and critics are out to get you, but it's harder for Vic to stomach when it's her own son."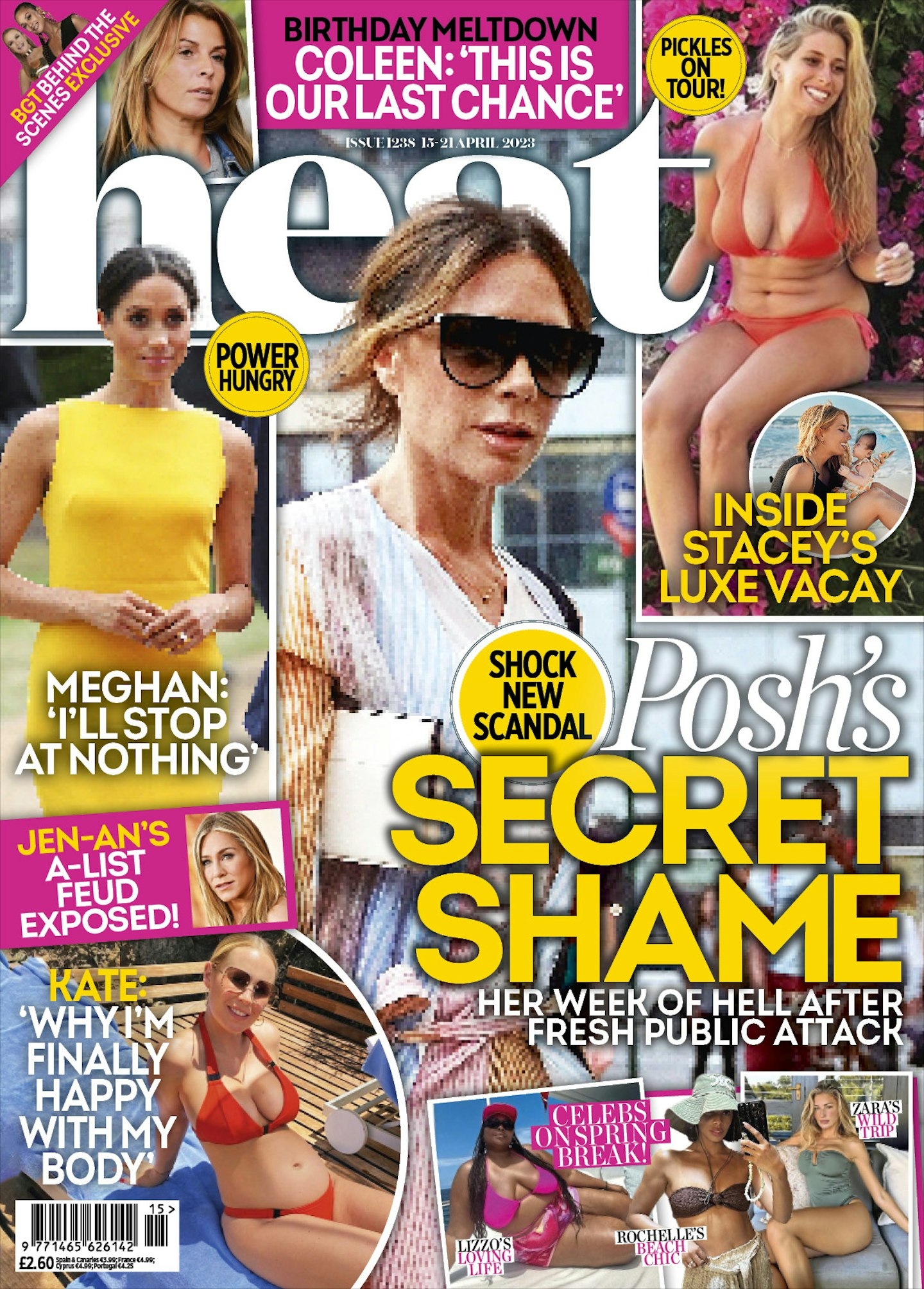 Posh and Becks have endured their own fair share of trolling over the years. They've been criticised publicly about a whole spectrum of decisions, ranging from Cruz's topless shoot last year, to David's controversial role in the Qatar World Cup. And their own experience in the spotlight has only cemented Victoria's determination to support Brooklyn.
"David and Vic know better than anyone how cruel people can be when you're in the public eye," the source adds.
"Vic has told Brooklyn it's never too late to try something else career-wise if he is fed up with being made fun of, but he's told her he's not a quitter and is determined to make a name for himself and not be a laughing stock. Ultimately, she'll do anything to protect him, even if it does make her feel very emotional."
WATCH: Melanie C spills the beans on the Spice Girls musical, JCS and cocktails with Victoria Beckham