They outdid themselves with family celebrations over the holidays, packing in a merry Christmas in the Cotswolds, a double-whammy christening and a lavish vacay in Morocco.
But despite her best efforts, Victoria Beckham just couldn't escape the fact that 2020 was always going to be tricky, with husband David, 44, set to spend an increasing amount of time in Miami overseeing his football team, while she focuses on ensuring her UK-based fashion brand doesn't suffer any more financial losses.
But Posh's fears don't stop there – not since Hollywood's been calling.
According to sources, David's fledgling TV and film career has sent Victoria's insecurities into overdrive, and now that he's keen to flex his (questionable) acting chops more and more, the distance between them is getting bigger.
"David is currently in talks to film an advert for a fashion brand with [model and actress] Emily Ratajkowski, and he's also been contacted by casting directors who want him to appear in several TV shows," says a source close to the couple, who are parents to Brooklyn, 20, Romeo, 17, Cruz, 14, and eight-year-old Harper.
"The directors aren't too bothered about his abilities, they just want him to stand there and look nice. He's obviously thrilled, and it's a massive ego boost for him."
CHECK OUT: David and Victoria Beckham's relationship timeline
Relationship Timeline: Victoria And David Beckham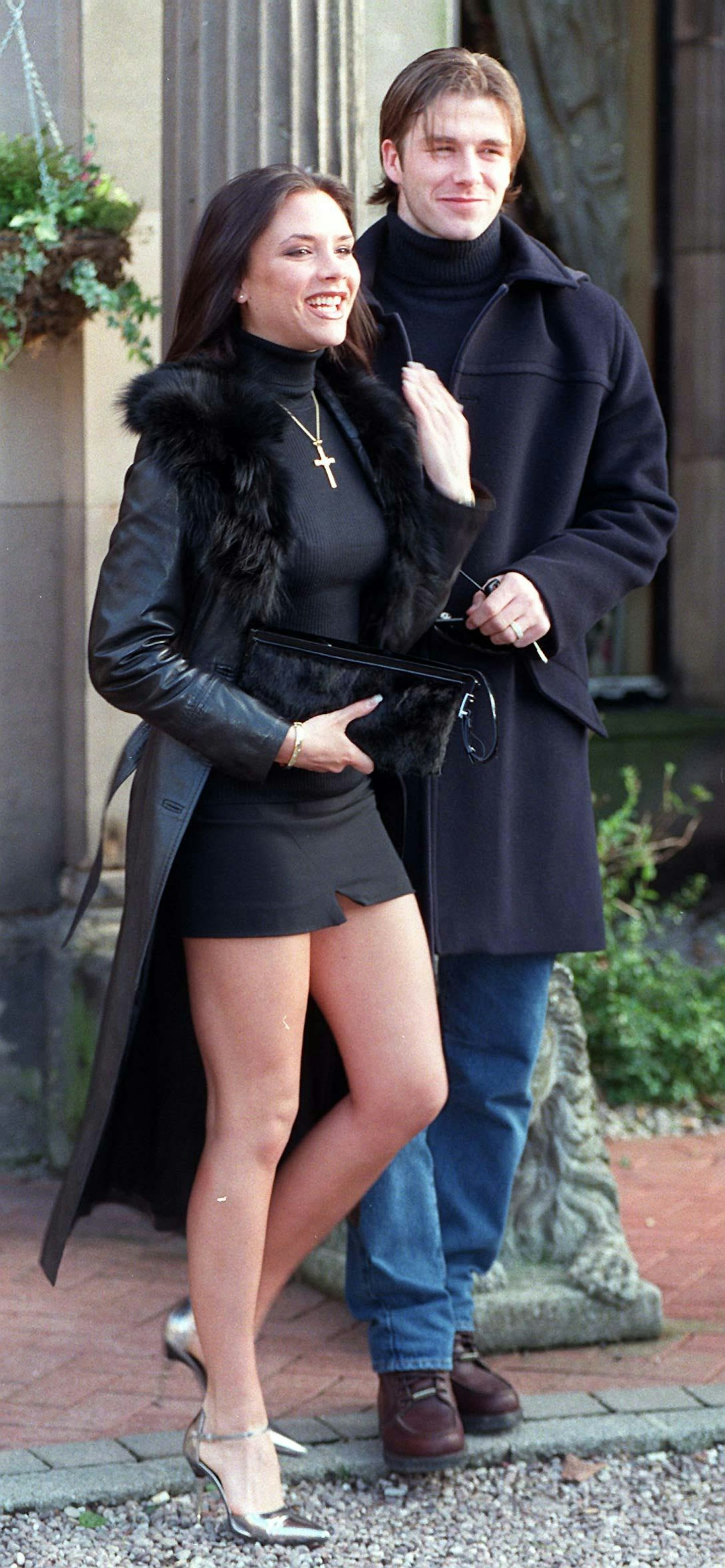 1 of 29
1998
The happy couple moments after their wedding announcement.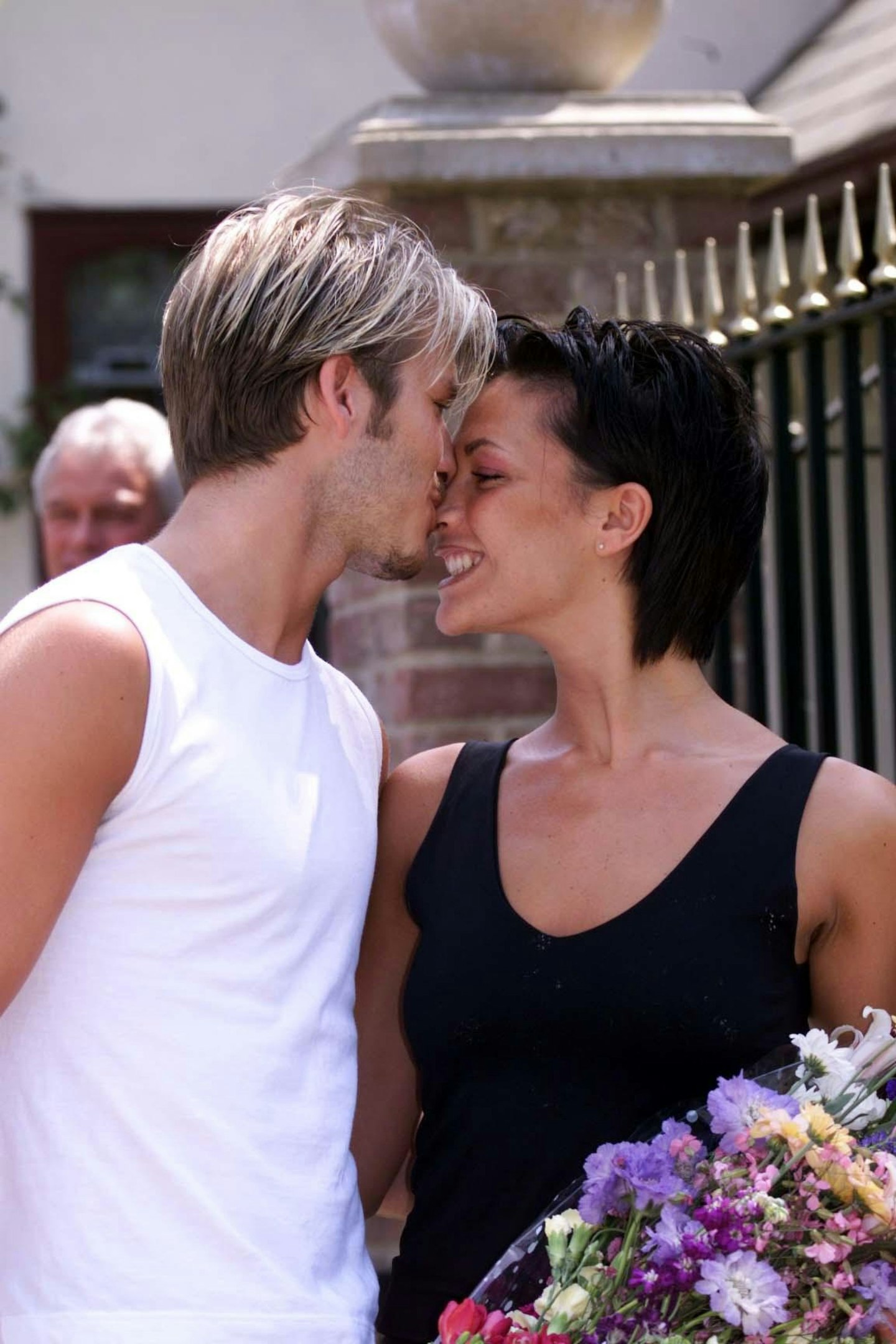 2 of 29
1999
David and Victoria share a moment before flying to Ireland to get married.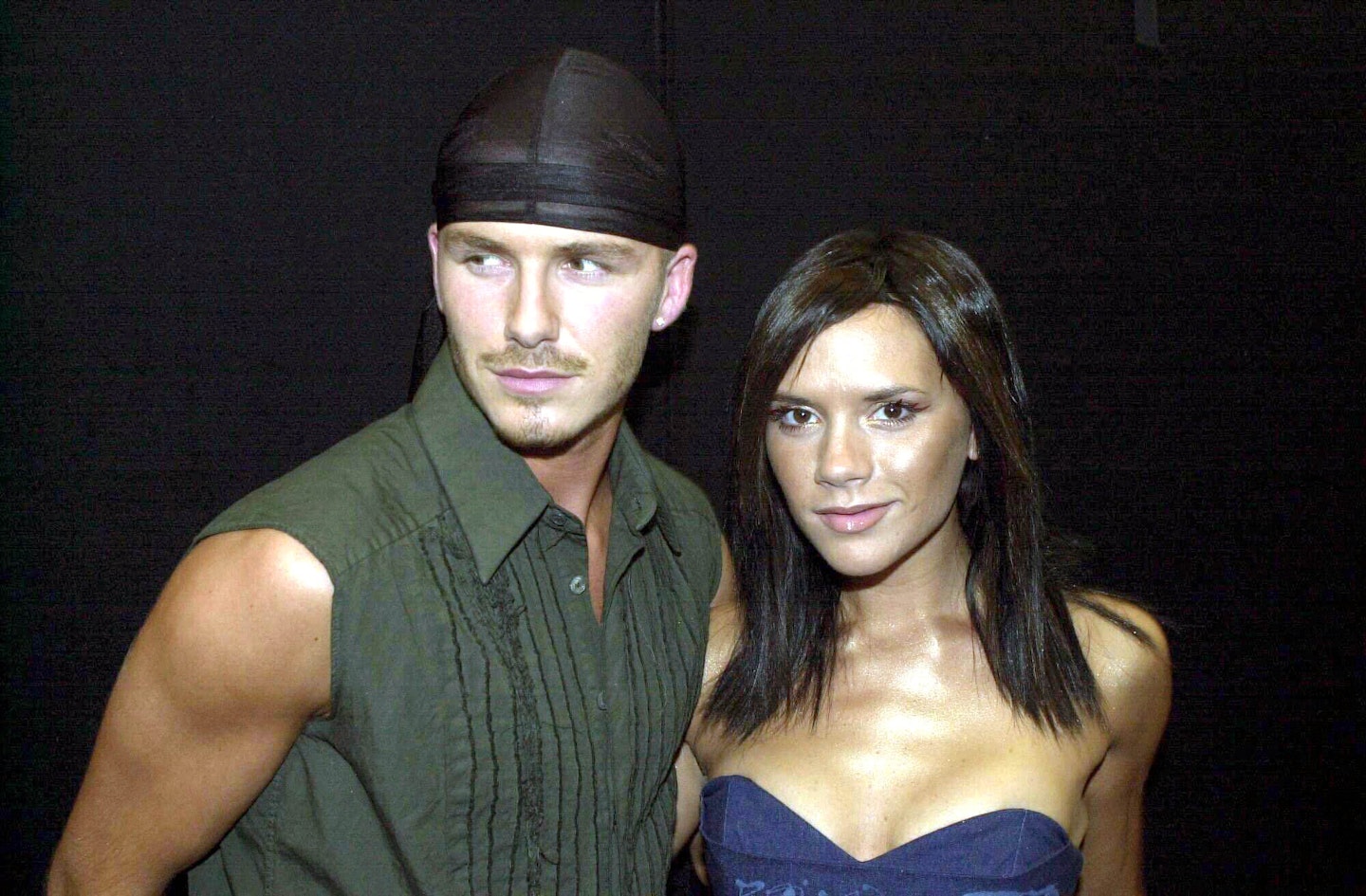 3 of 29
2000
See here, the infamous durag David chose to wear to meet Prince Charles.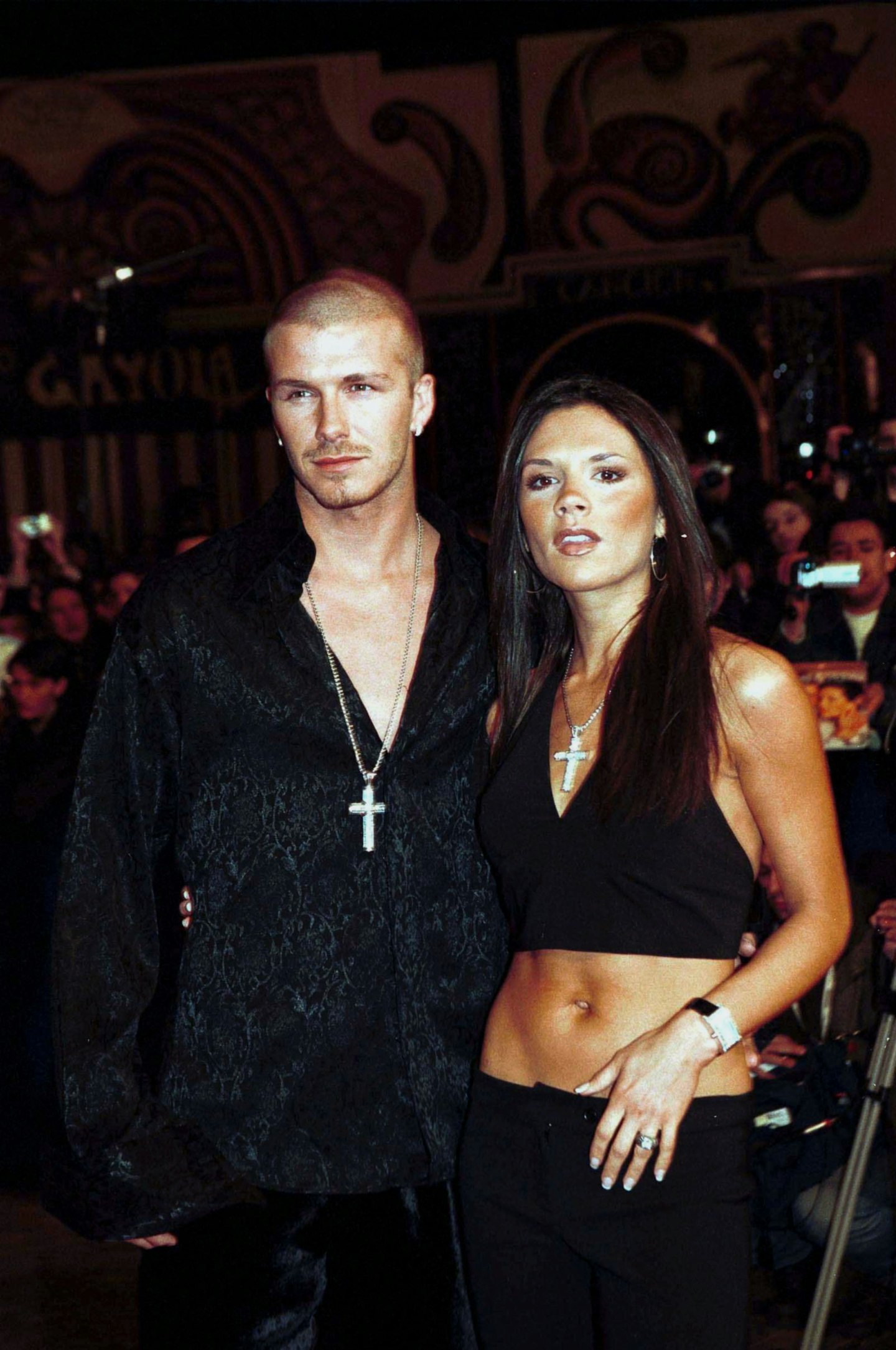 4 of 29
2001
The Beckhams always did couple dressing well, right down to the matching chunky cross chains they wore to the NRJ music awards.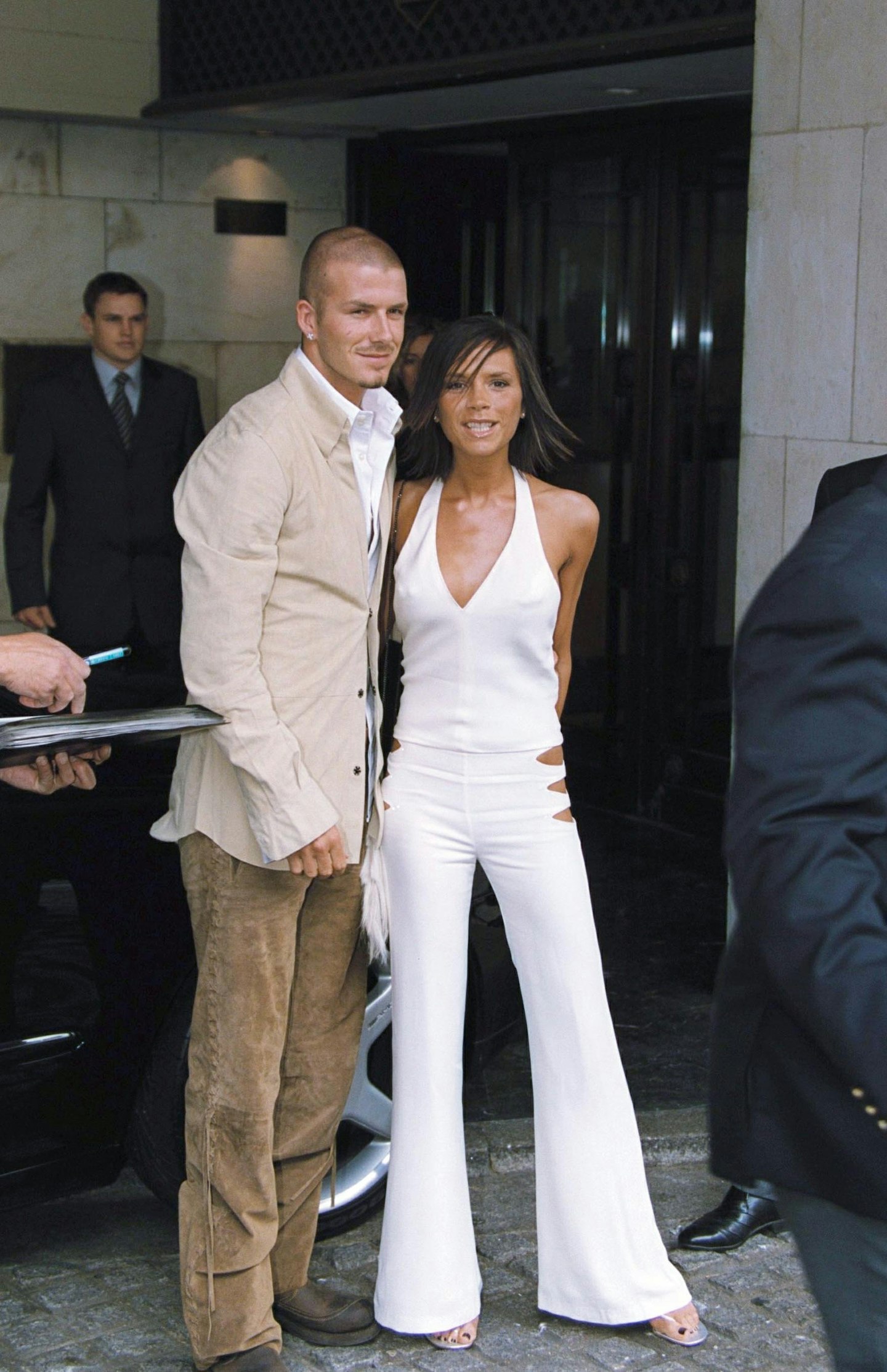 5 of 29
2001
Spotted at the 2001 Silver Clef Awards.
6 of 29
2002
Another memorable style moment when the Beckhams attended David Furnish's 40th birthday at Jewel bar in London.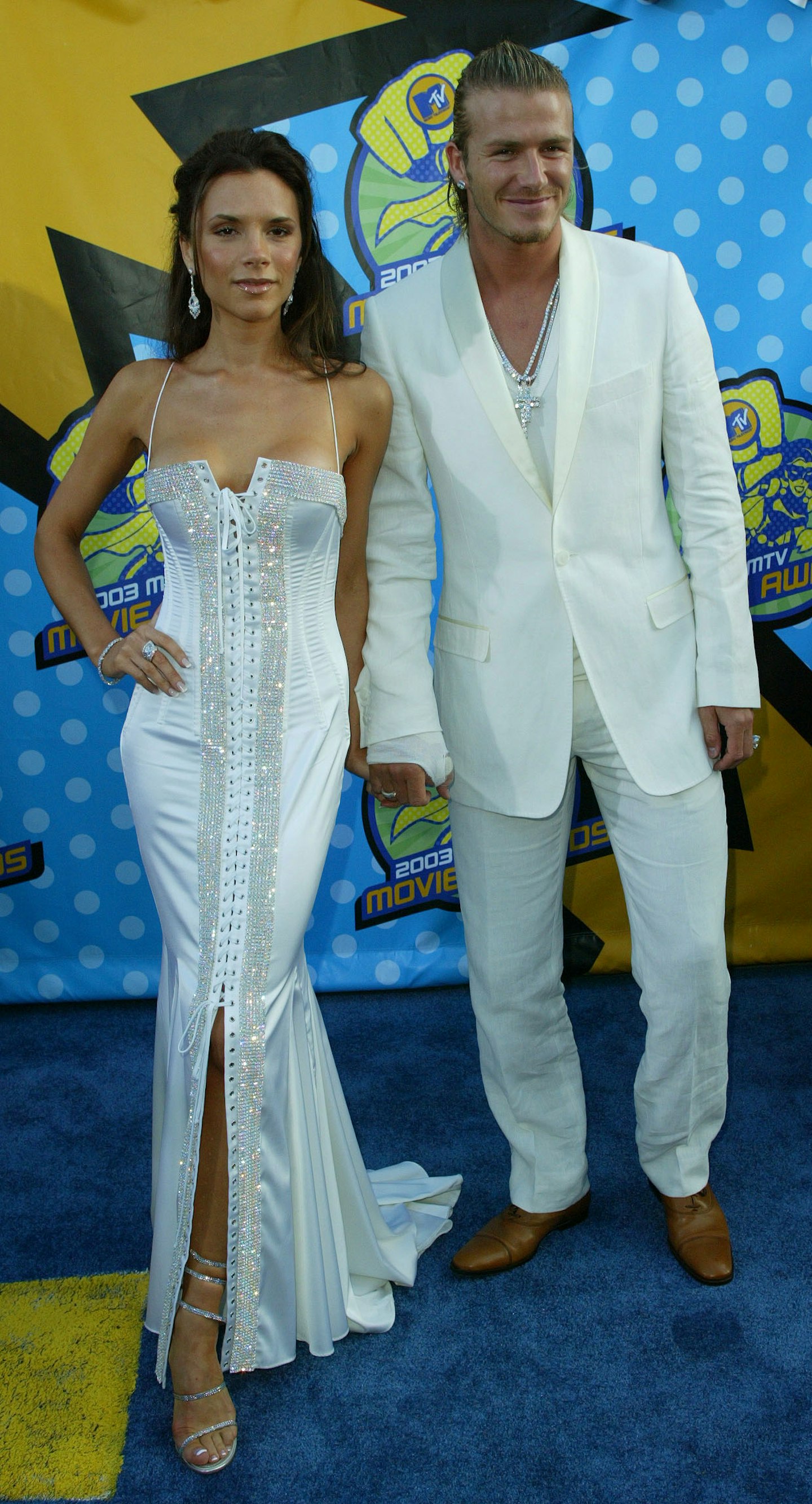 7 of 29
2003
The MTV music awards was a bejeweled highlight for the pair.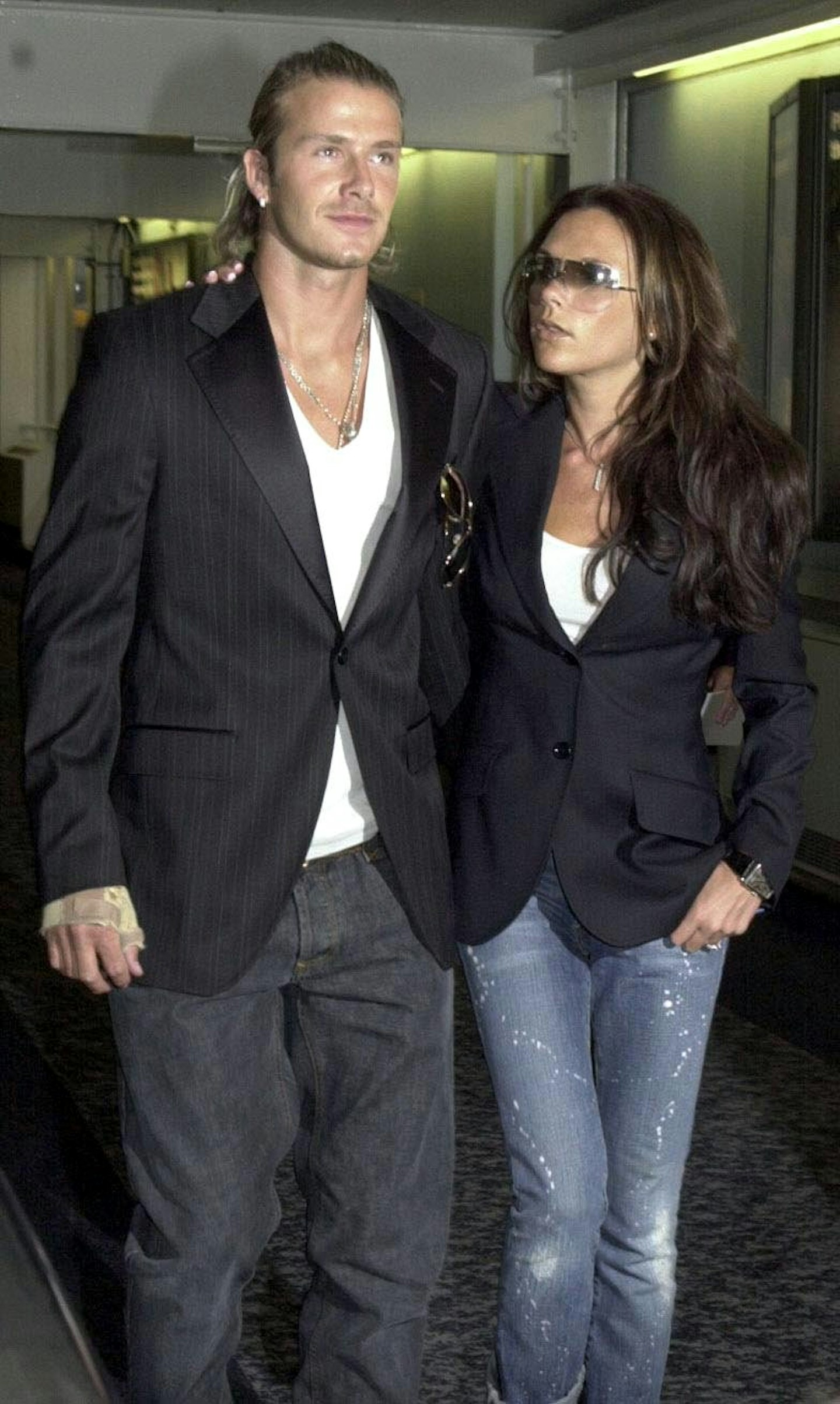 8 of 29
2003
And this is why the 'black blazer and a pair of jeans' look was such a thing...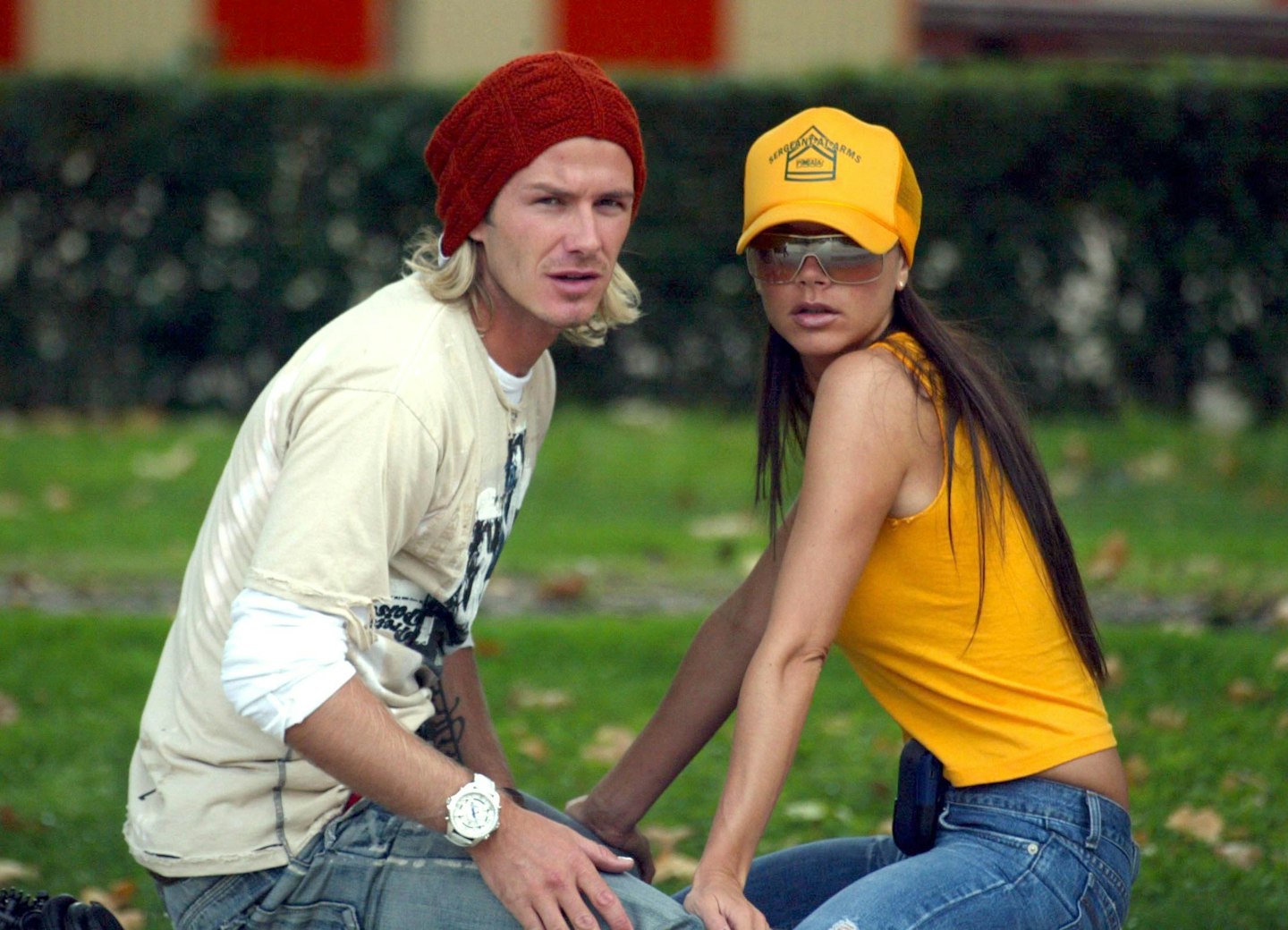 9 of 29
2003
Remember when the Beckhams moved to Spain? It was the early development of David's affection for beanies.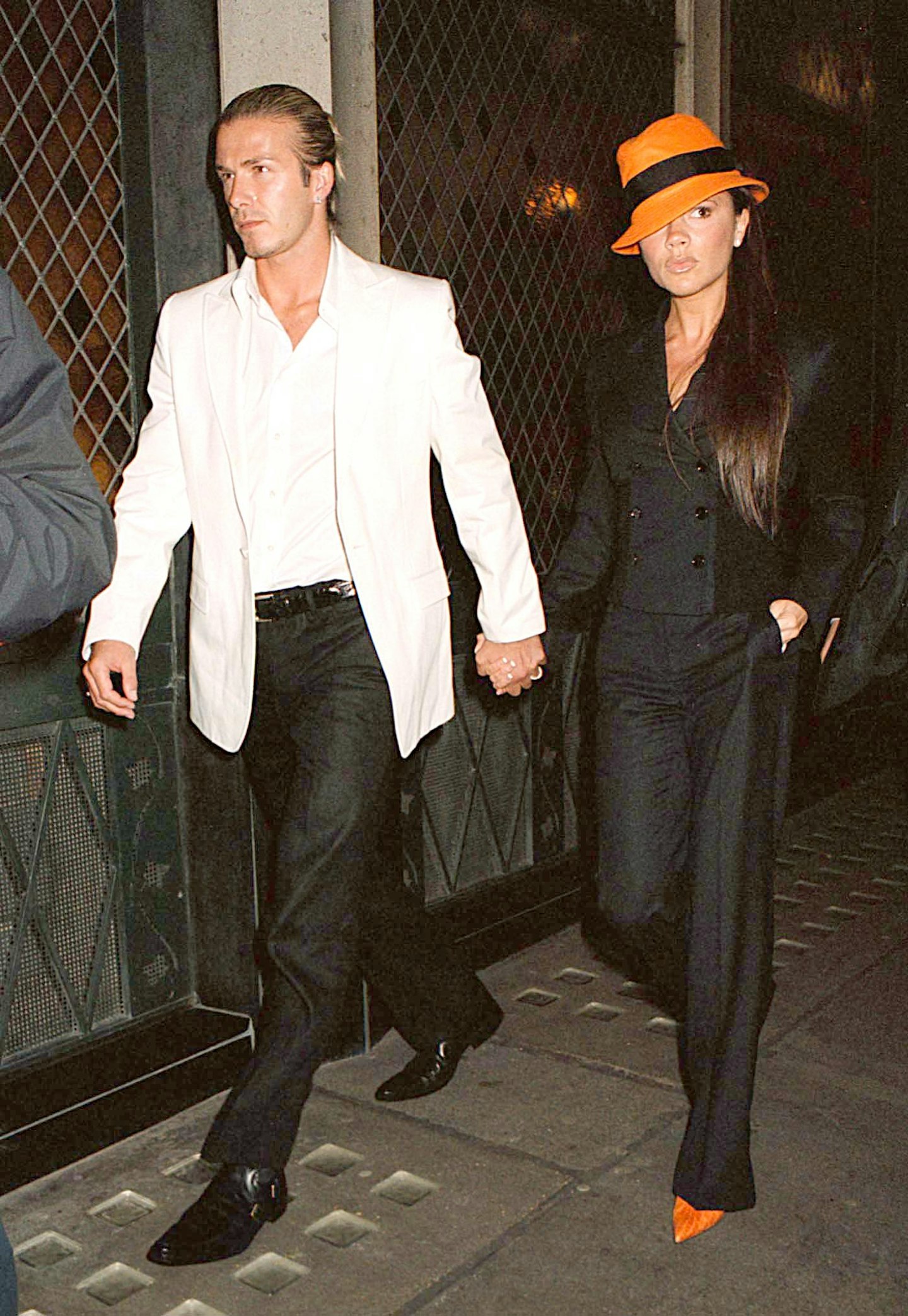 10 of 29
2003
Victoria and David had dinner at the Ivy in London .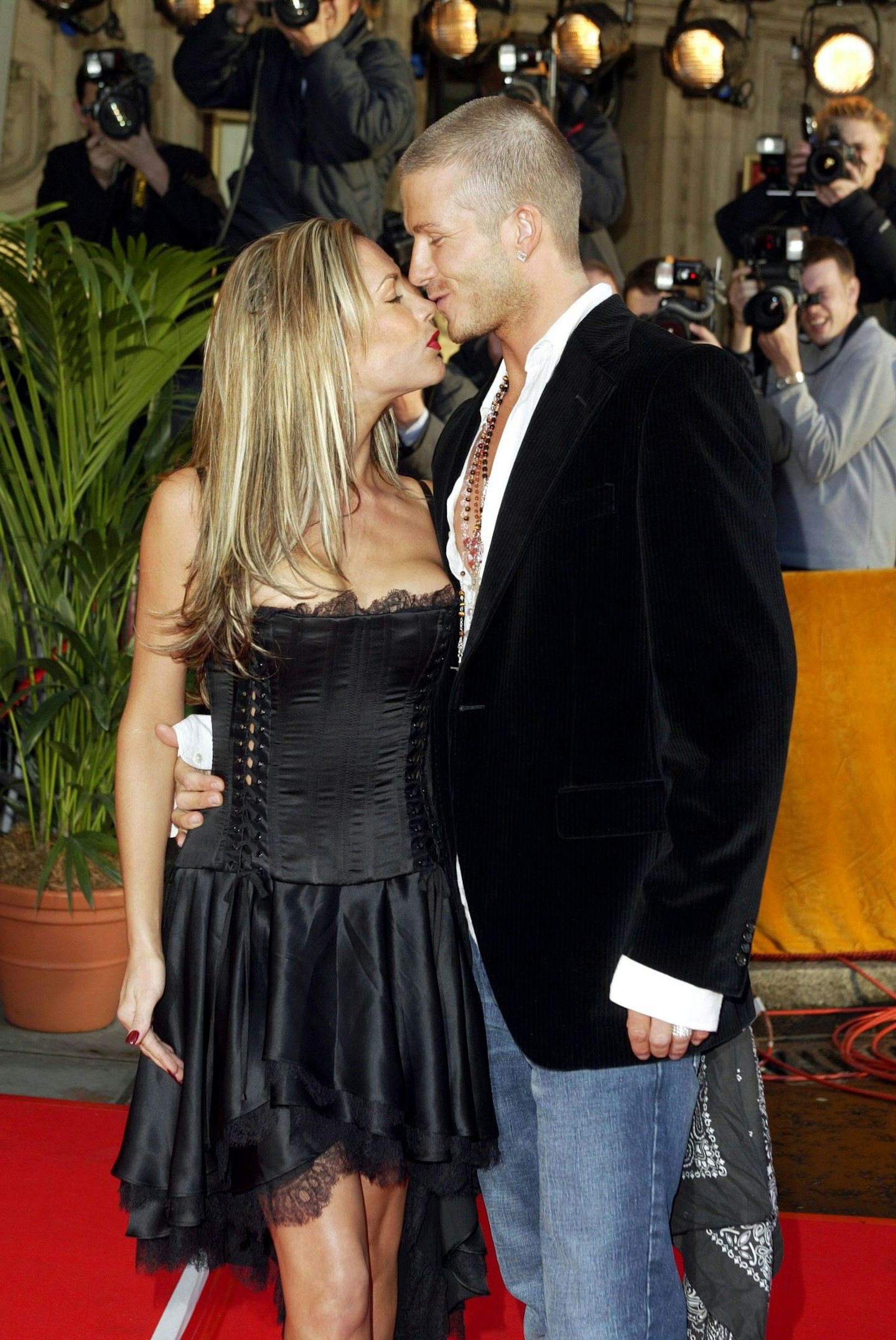 11 of 29
2004
At the 19 Management's 19th birthday party David and Victoria shared a sweet moment on the red carpet.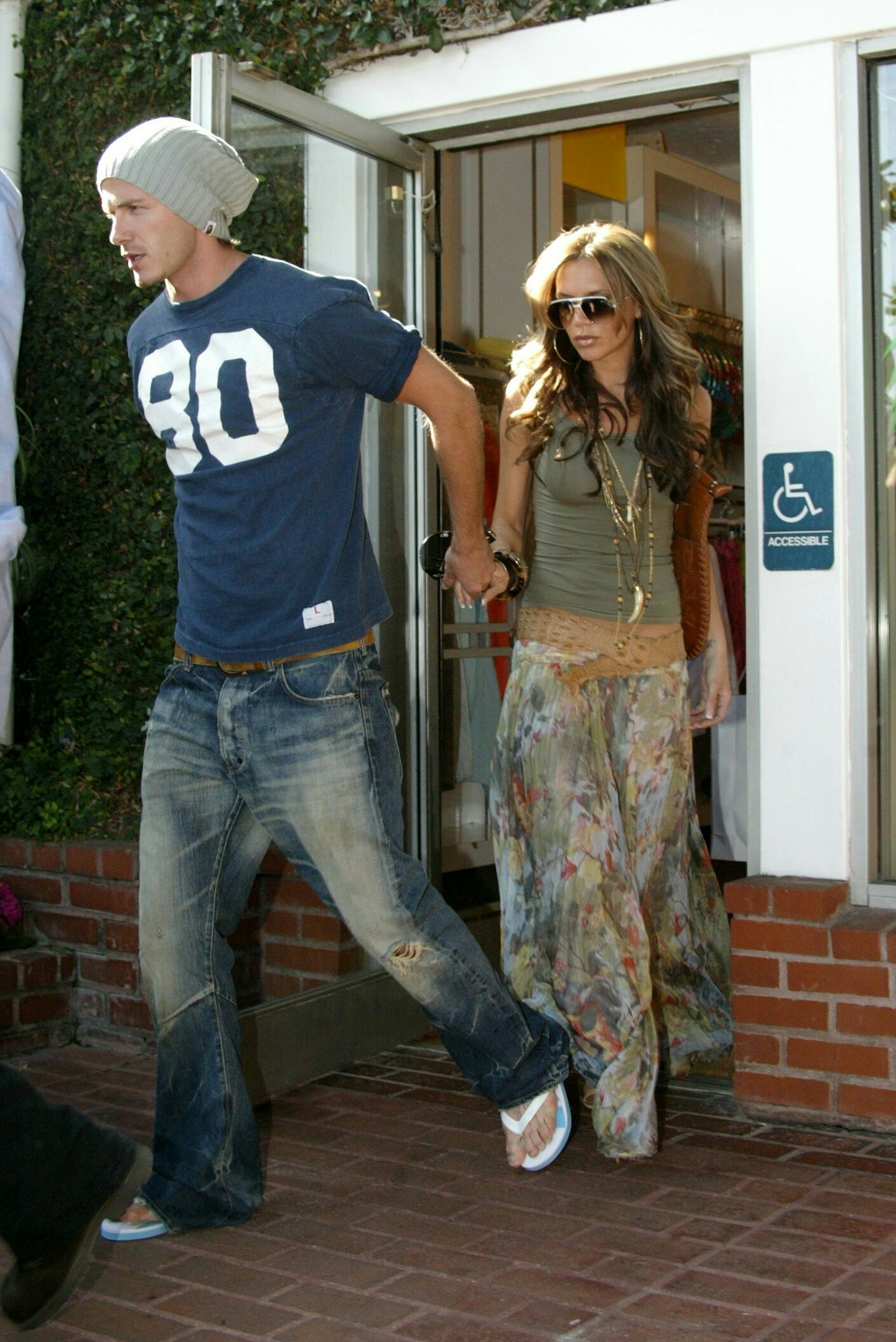 12 of 29
2005
The beanie returned in L.A. As did Victoria's fleeting appreciation for bohemian-inspired styling.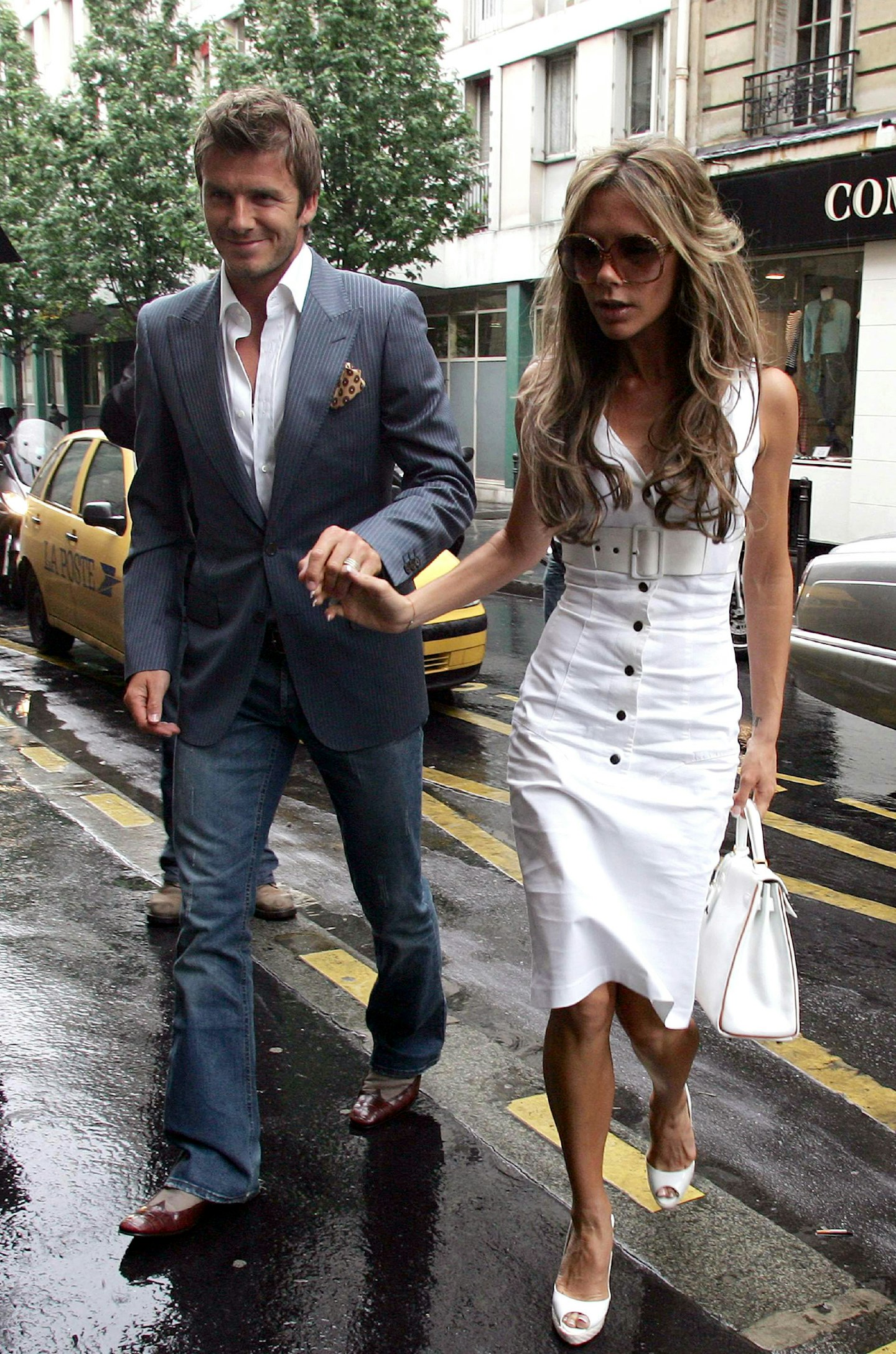 13 of 29
2006
The Beckhams were pictured on a shopping trip in Paris.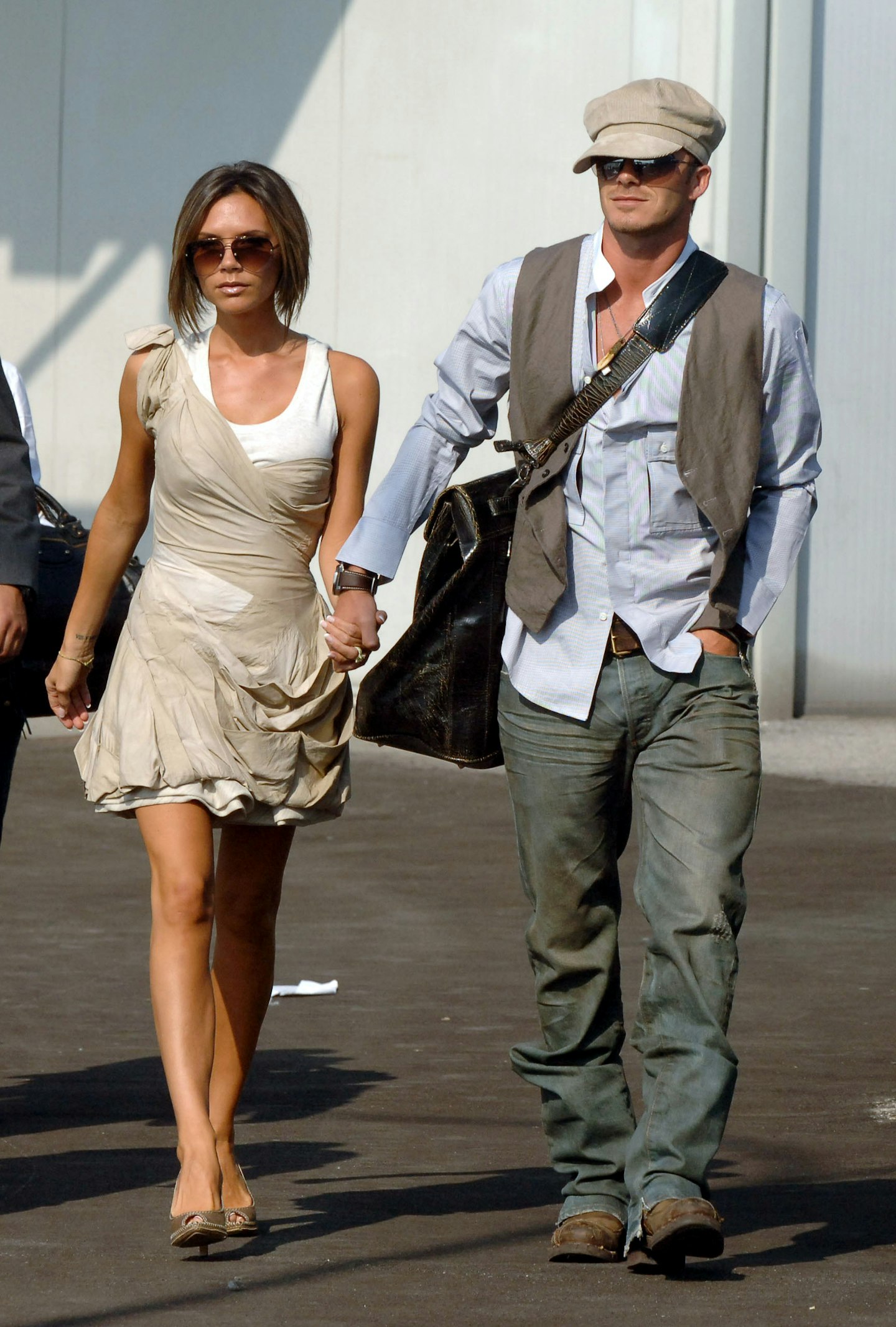 14 of 29
2006
Another memorable style moment for the Beckhams as they arrived in Venice.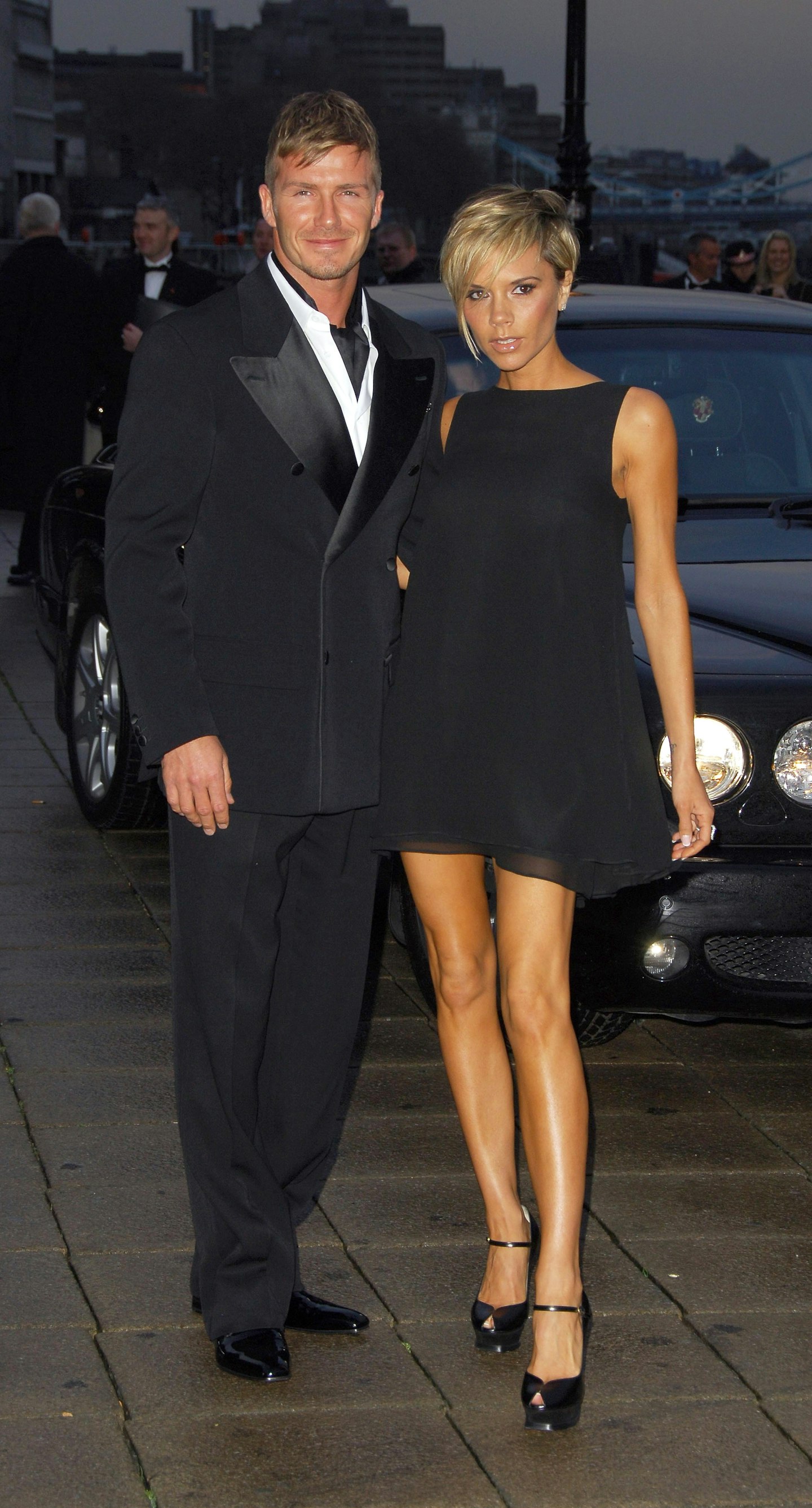 15 of 29
2007
If anyone were to resurrect the nickname 'Posh and Becks', this image of the pair at the Sport Industry awards is probably one of the ones that comes to mind.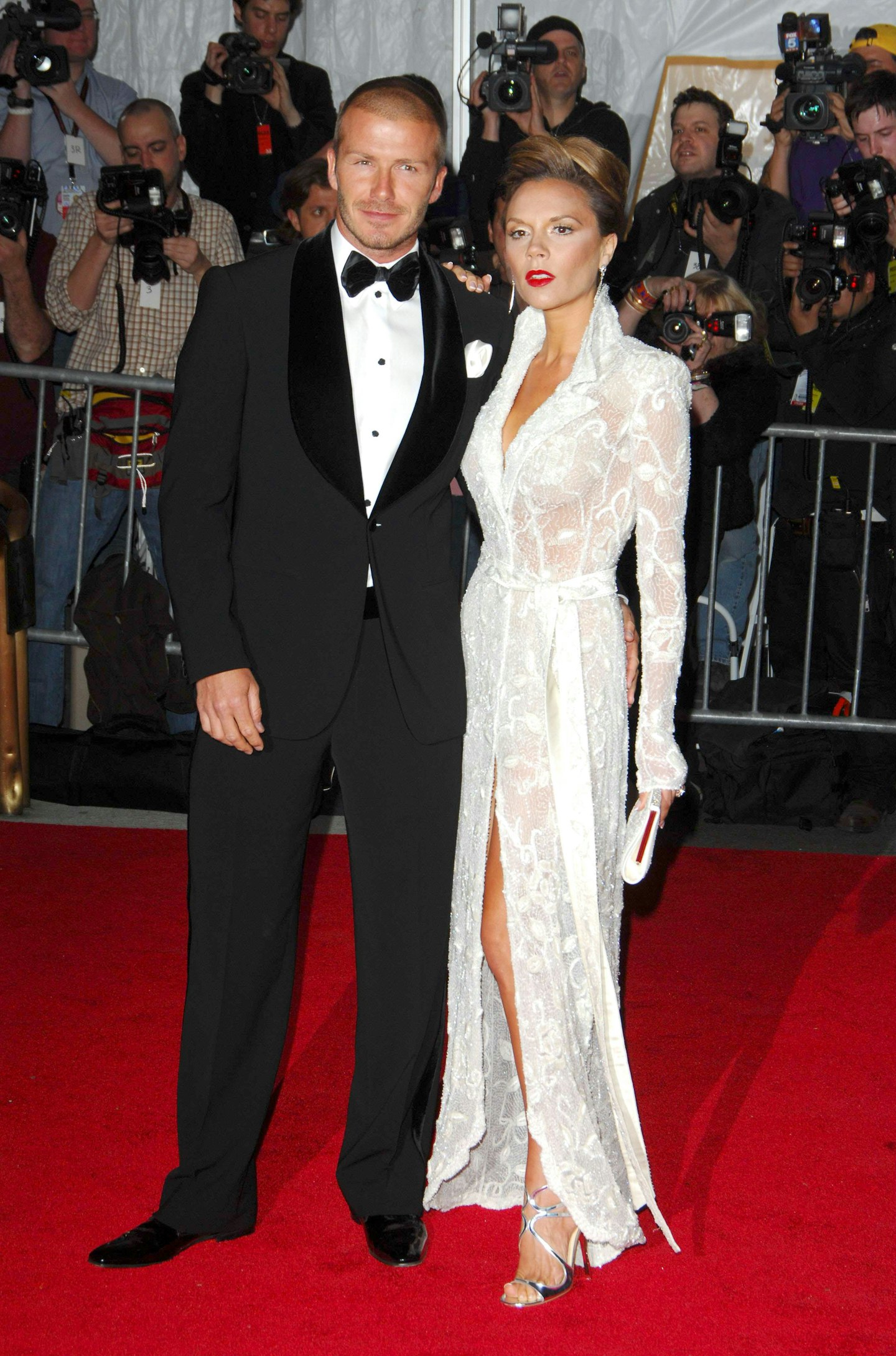 16 of 29
2008
David and Victoria hit the red carpet at the superhero-themed Met Gala.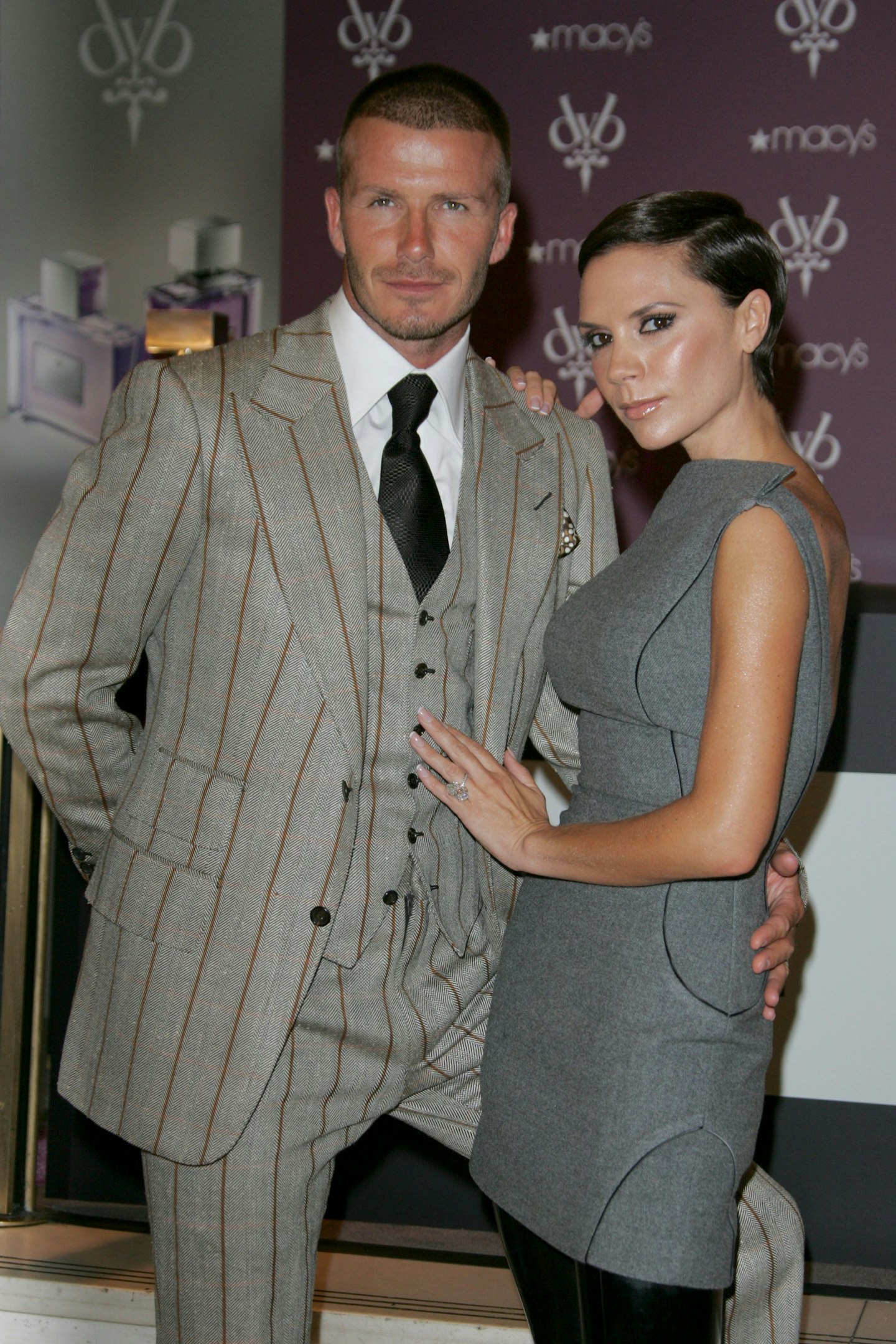 17 of 29
2008
A formal look for the New York launch of the couple's his and hers perfume, 'Signature.'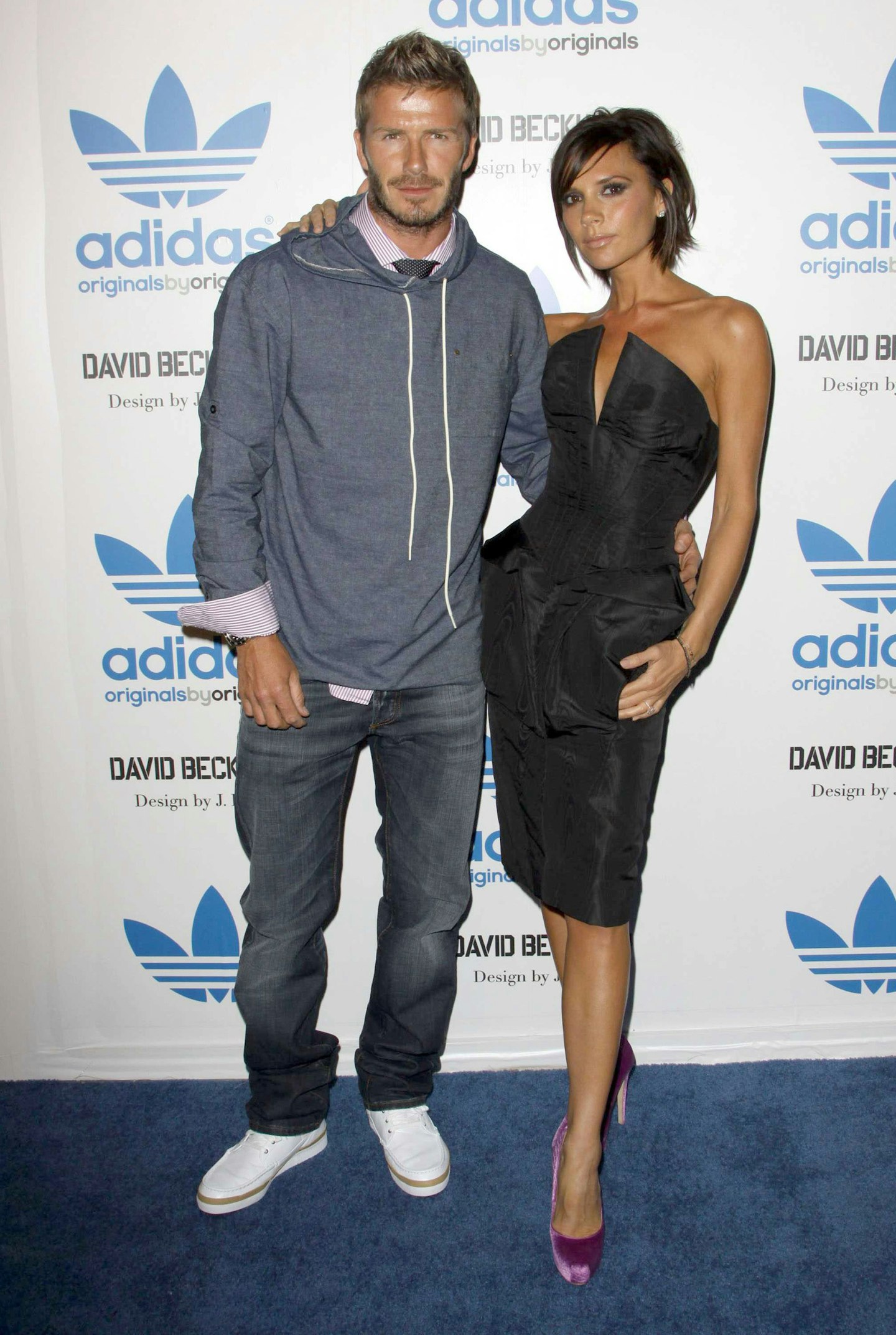 18 of 29
2009
The couple launched a collaboration with Adidas, one of their first fashion partnerships.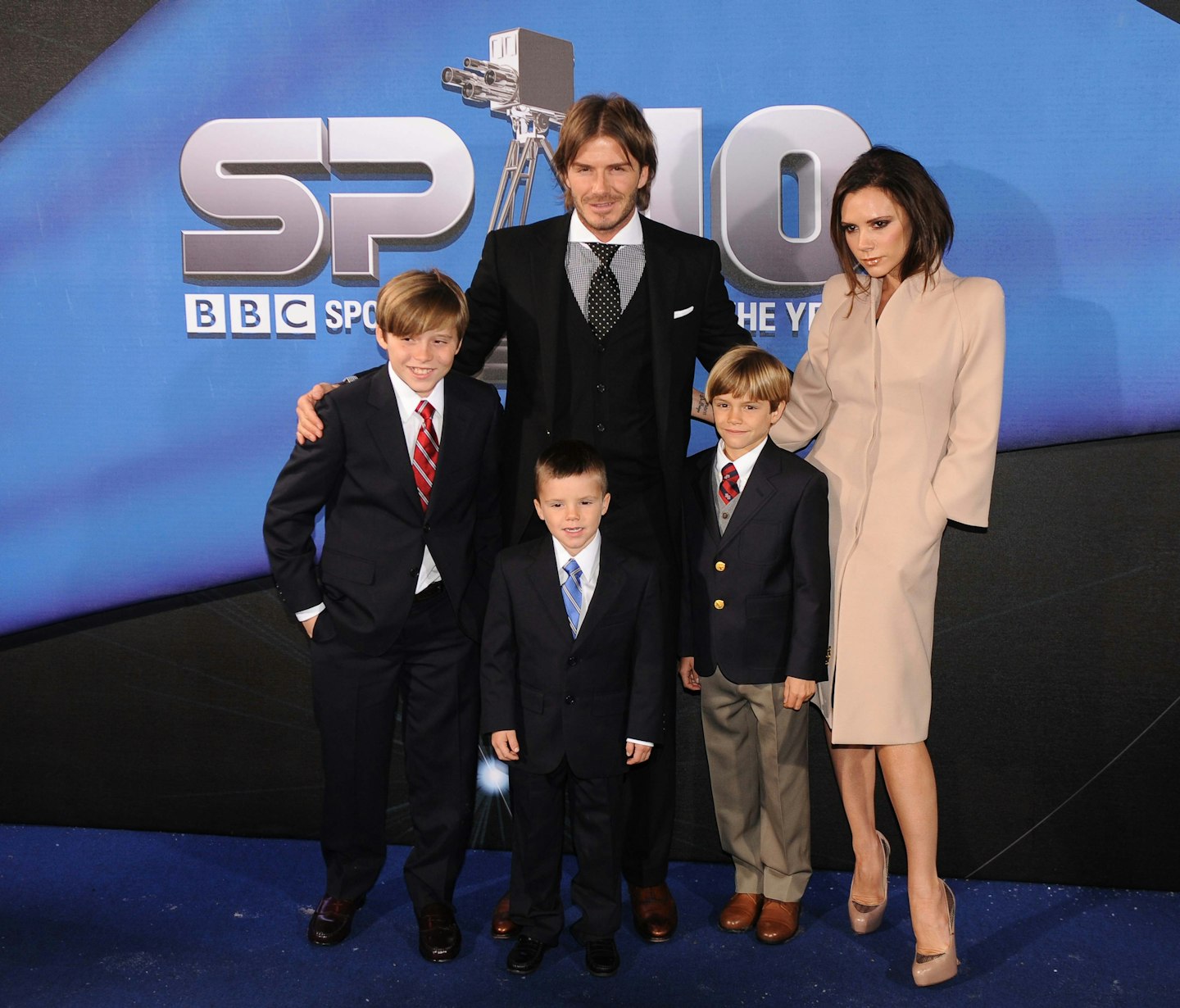 19 of 29
2010
David, Victoria, Brooklyn, Romeo and Cruz scrubbed up for the BBC's Sports Personality of the Year awards.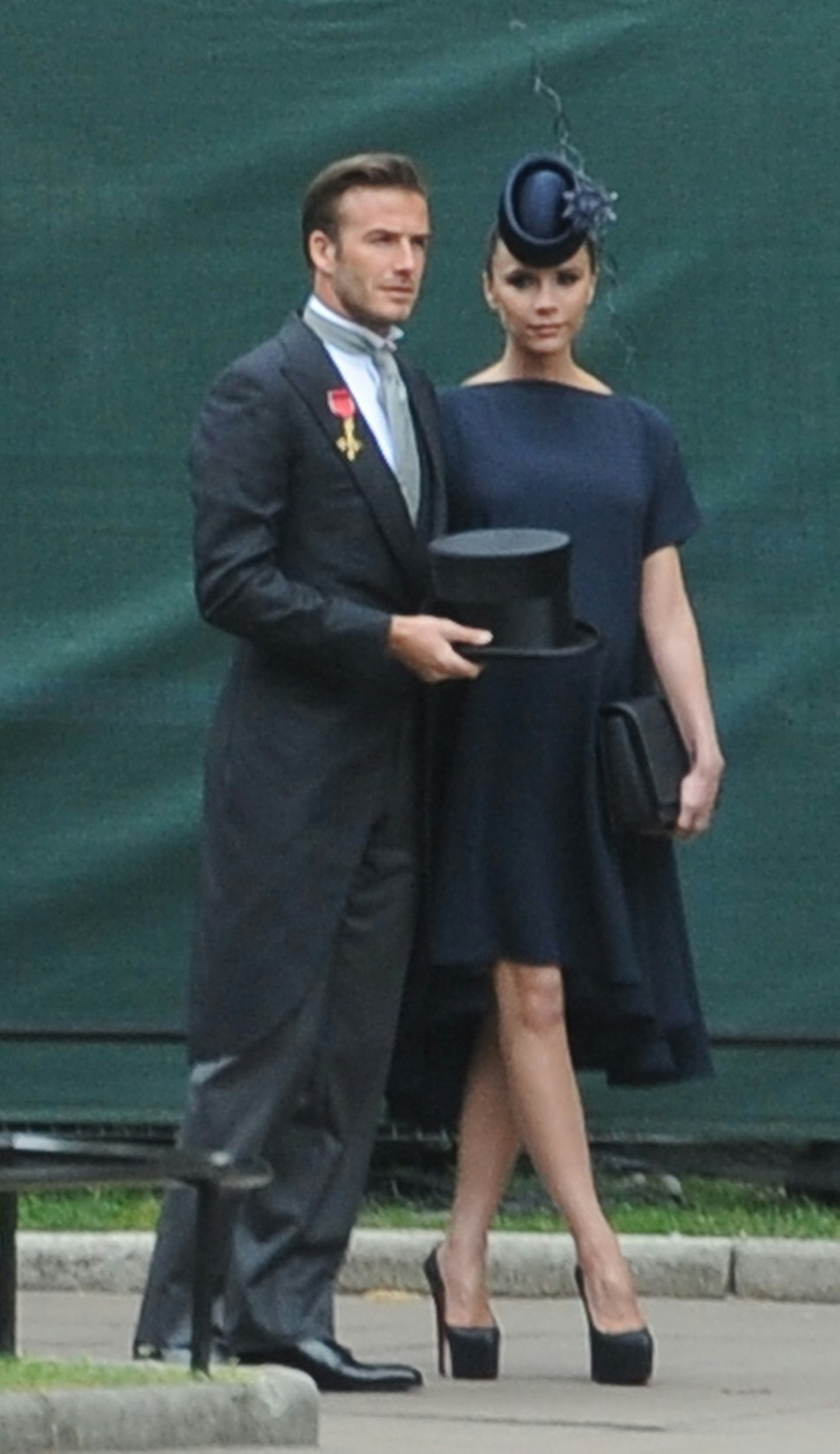 20 of 29
2011
The couple were invited to the royal wedding of Prince William and Kate Middleton.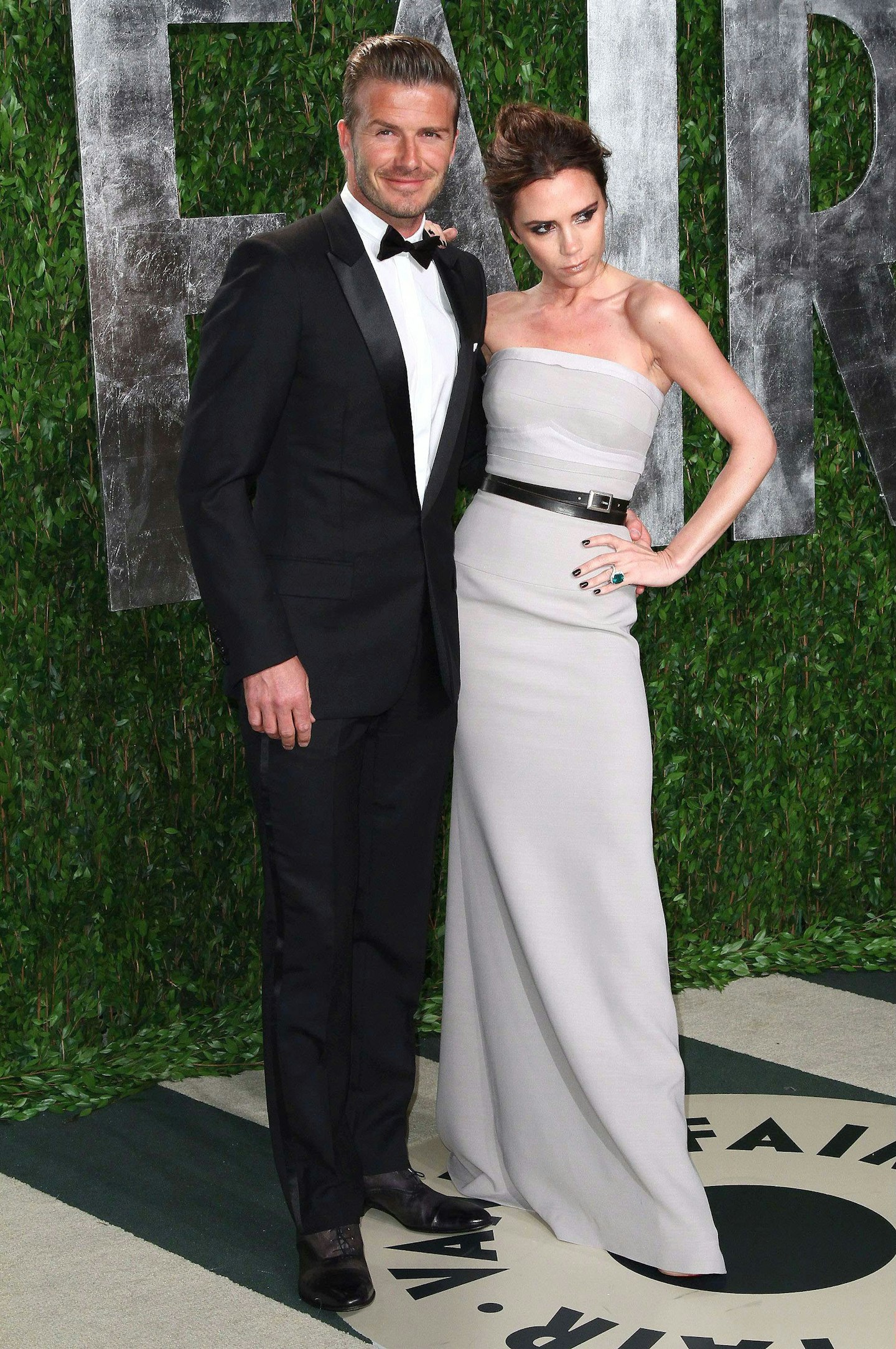 21 of 29
2012
Victoria wore a dress from her own collection for the Vanity Fair post-Oscars bash.
22 of 29
2012
The whole family (minus baby Harper) supported Victoria at the West End launch of the Spice Girls musical, Viva Forever.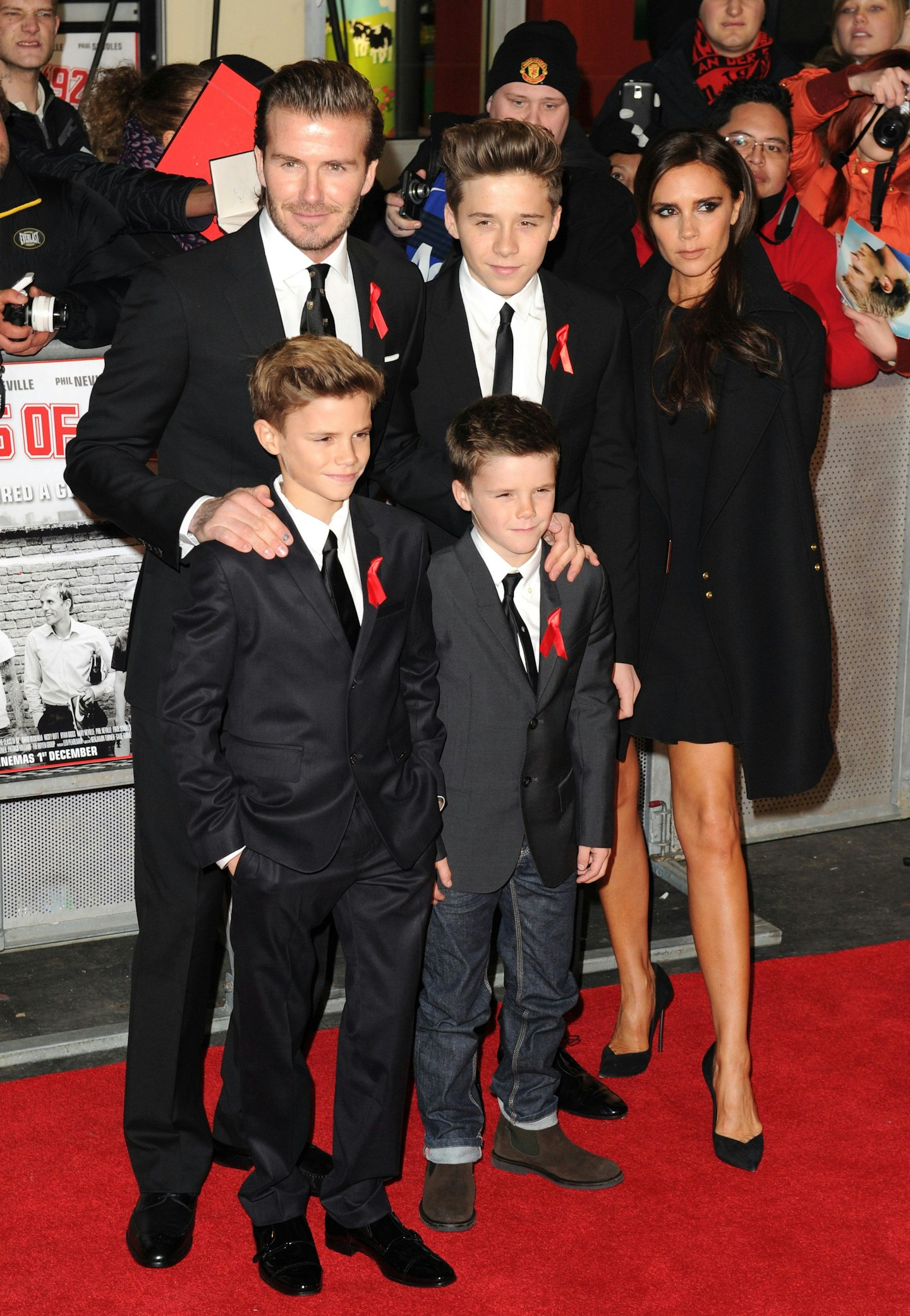 23 of 29
CREDIT: Shutterstock
2013
The Beckhams attended the premiere of The Class of 92 en famille.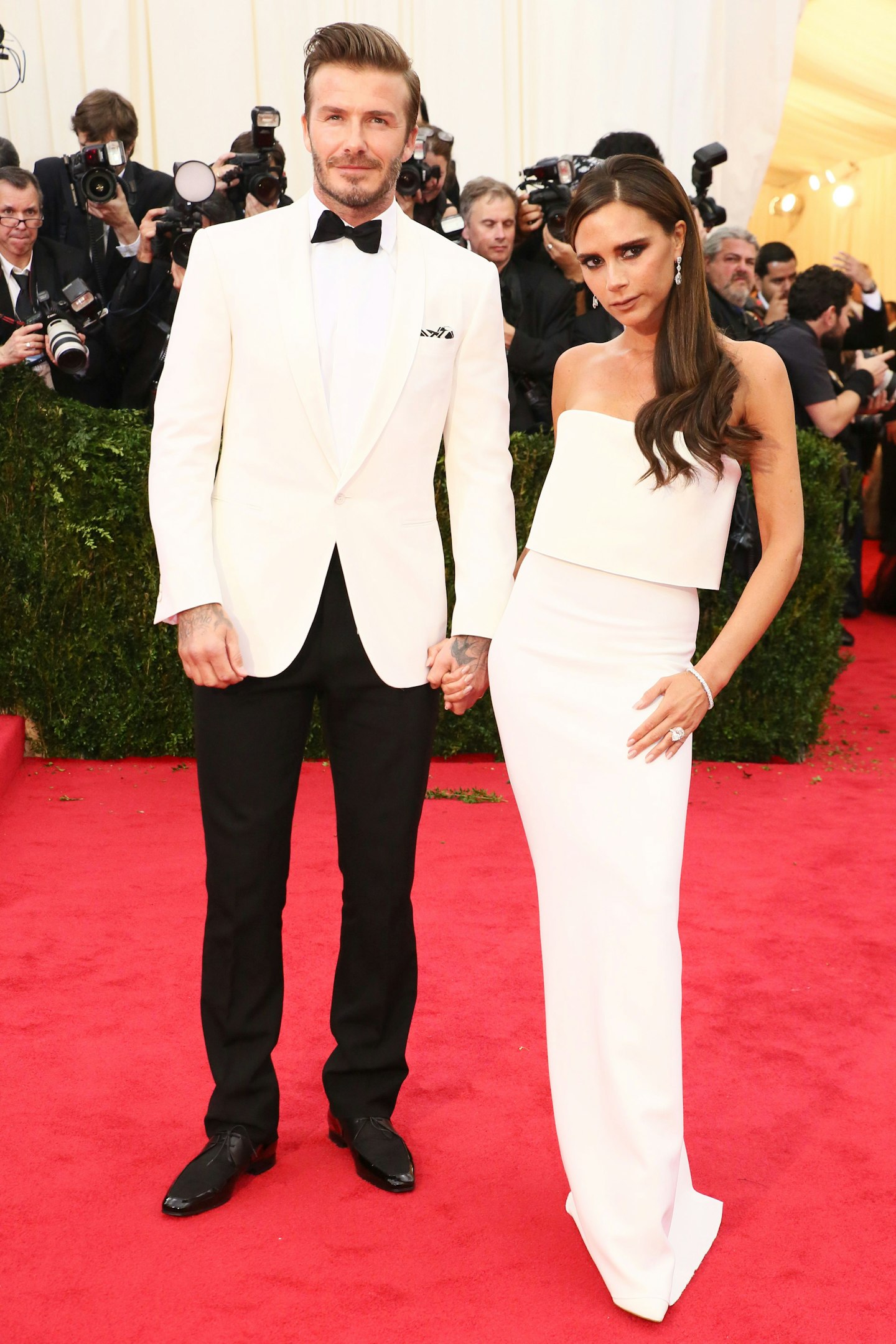 24 of 29
2014
David and Victoria returned to the steps of the Met in 2014, bringing back their matchy-matchy couples aesthetic with these white outfits.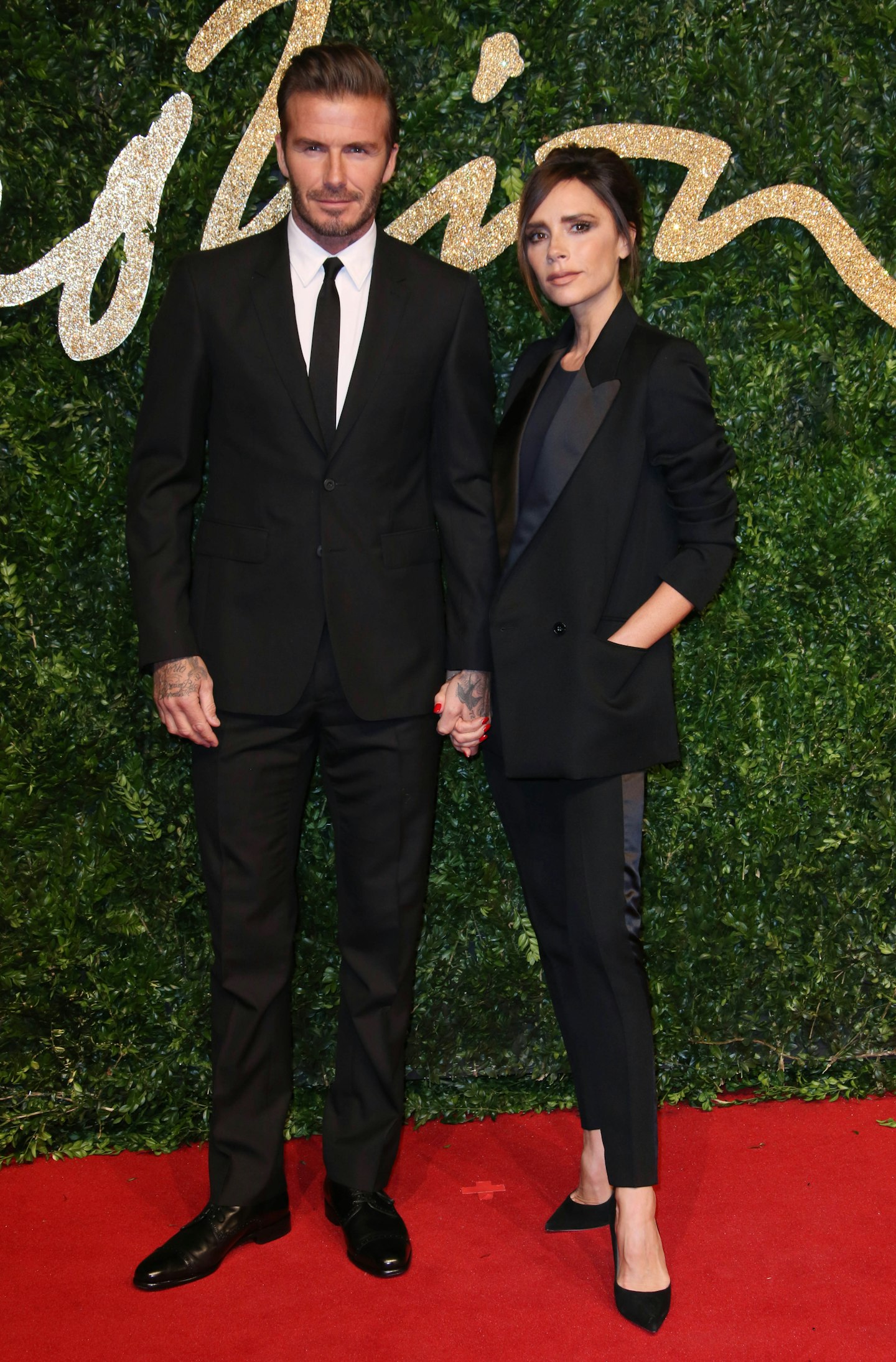 25 of 29
2015
Attending the British Fashion Awards.
26 of 29
2016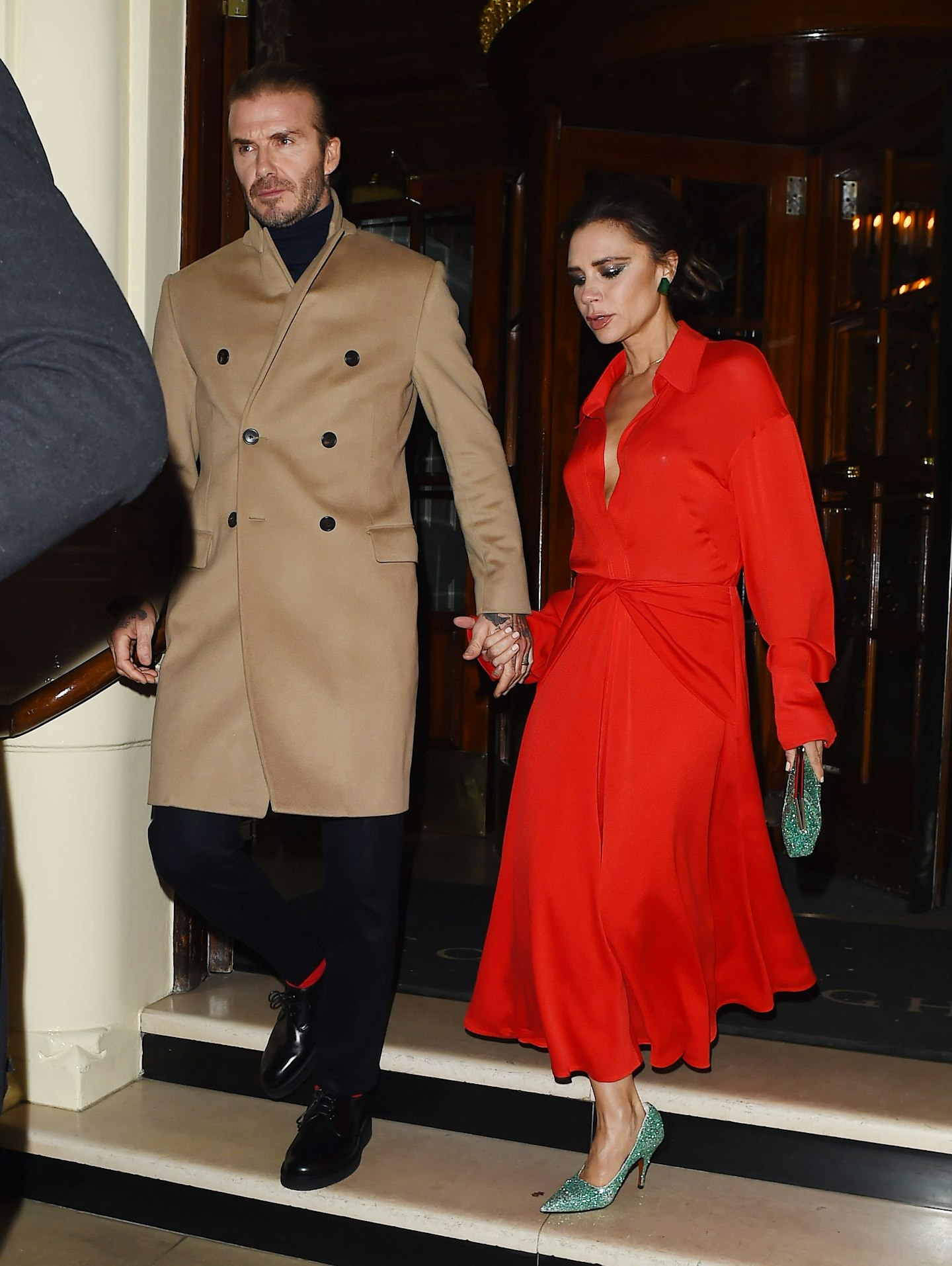 27 of 29
2017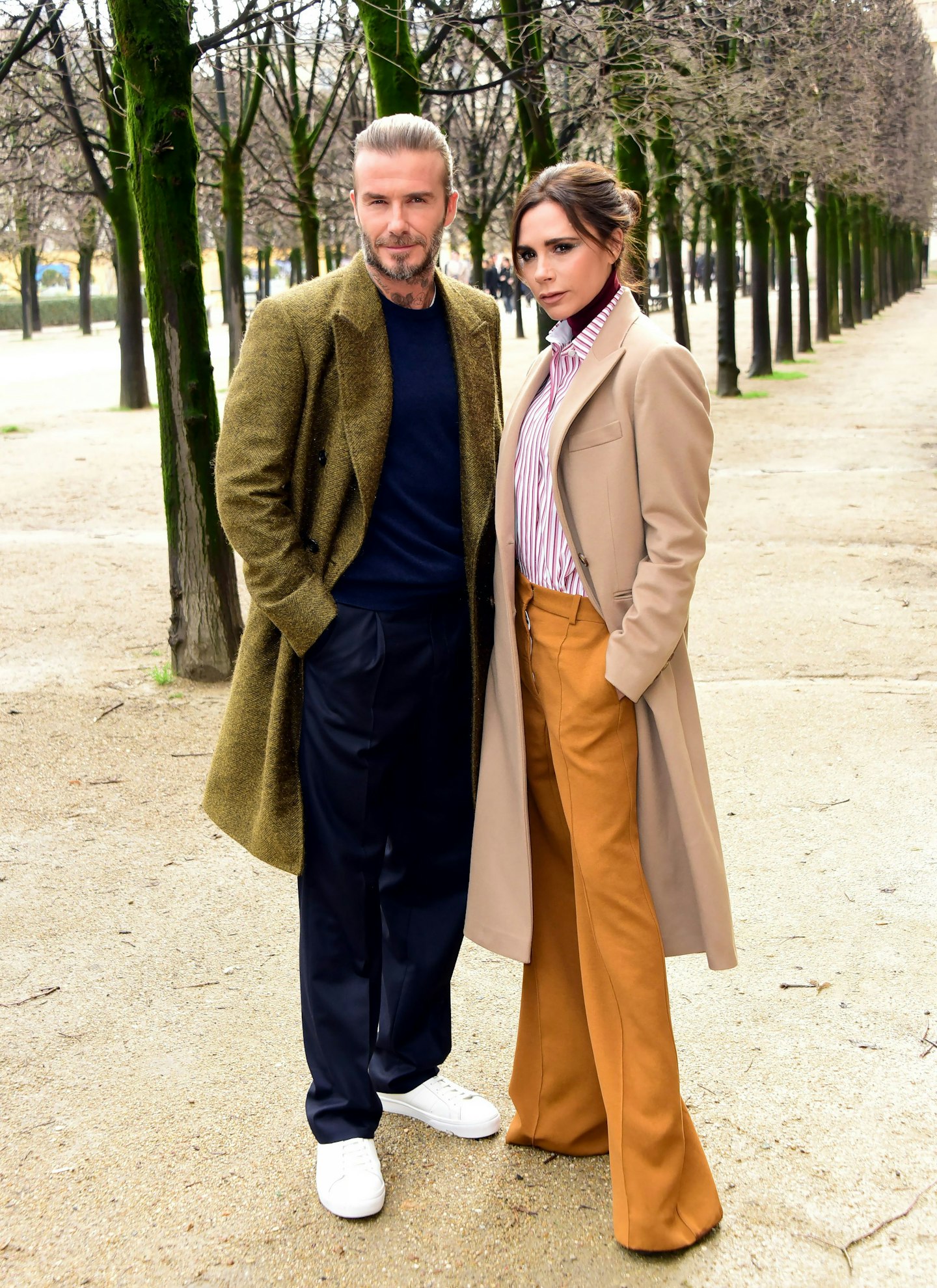 28 of 29
2018
Looking chic at the Louis Vuitton show.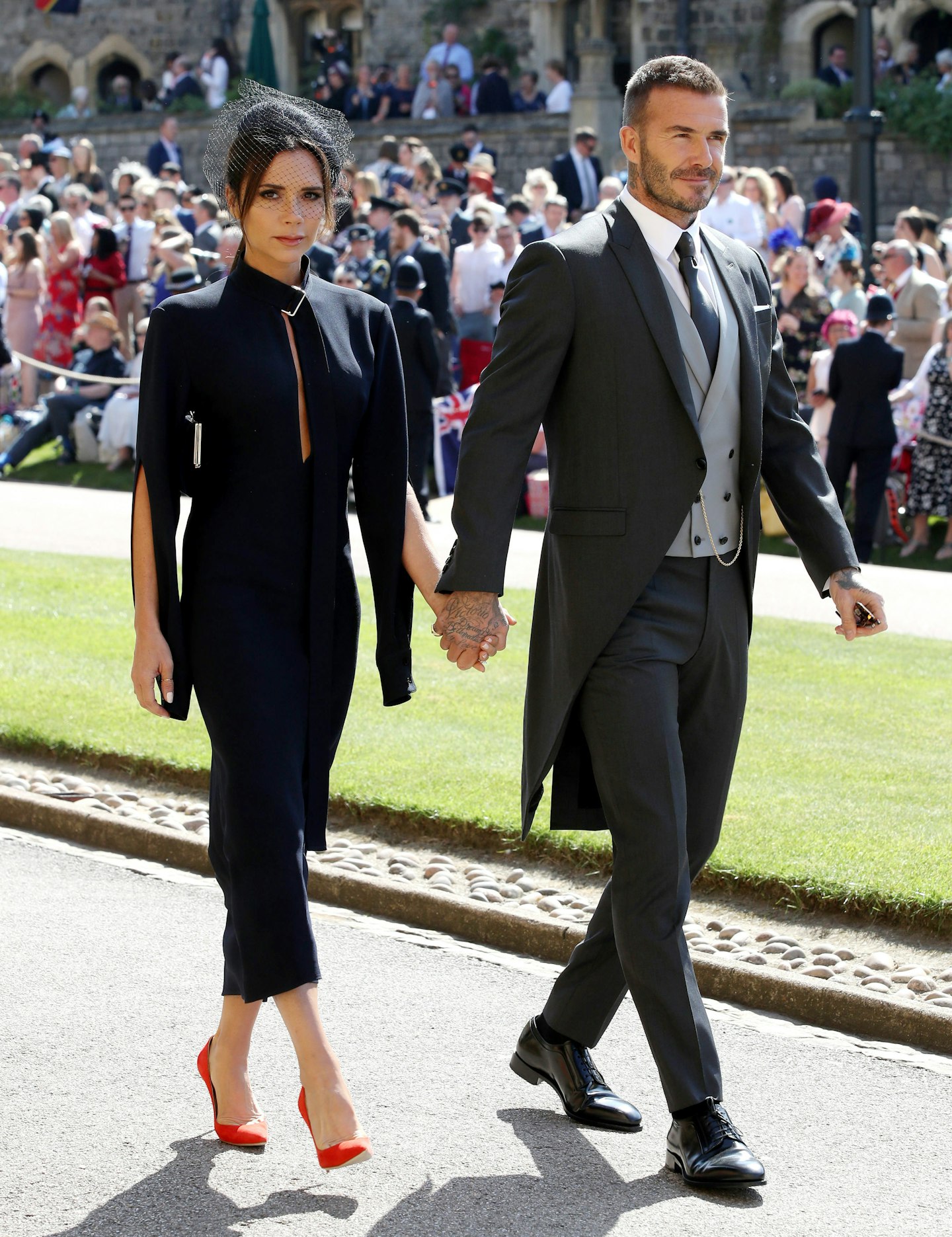 29 of 29
2018
David and Victoria were guests at Prince Harry and Meghan Markle's Windsor wedding.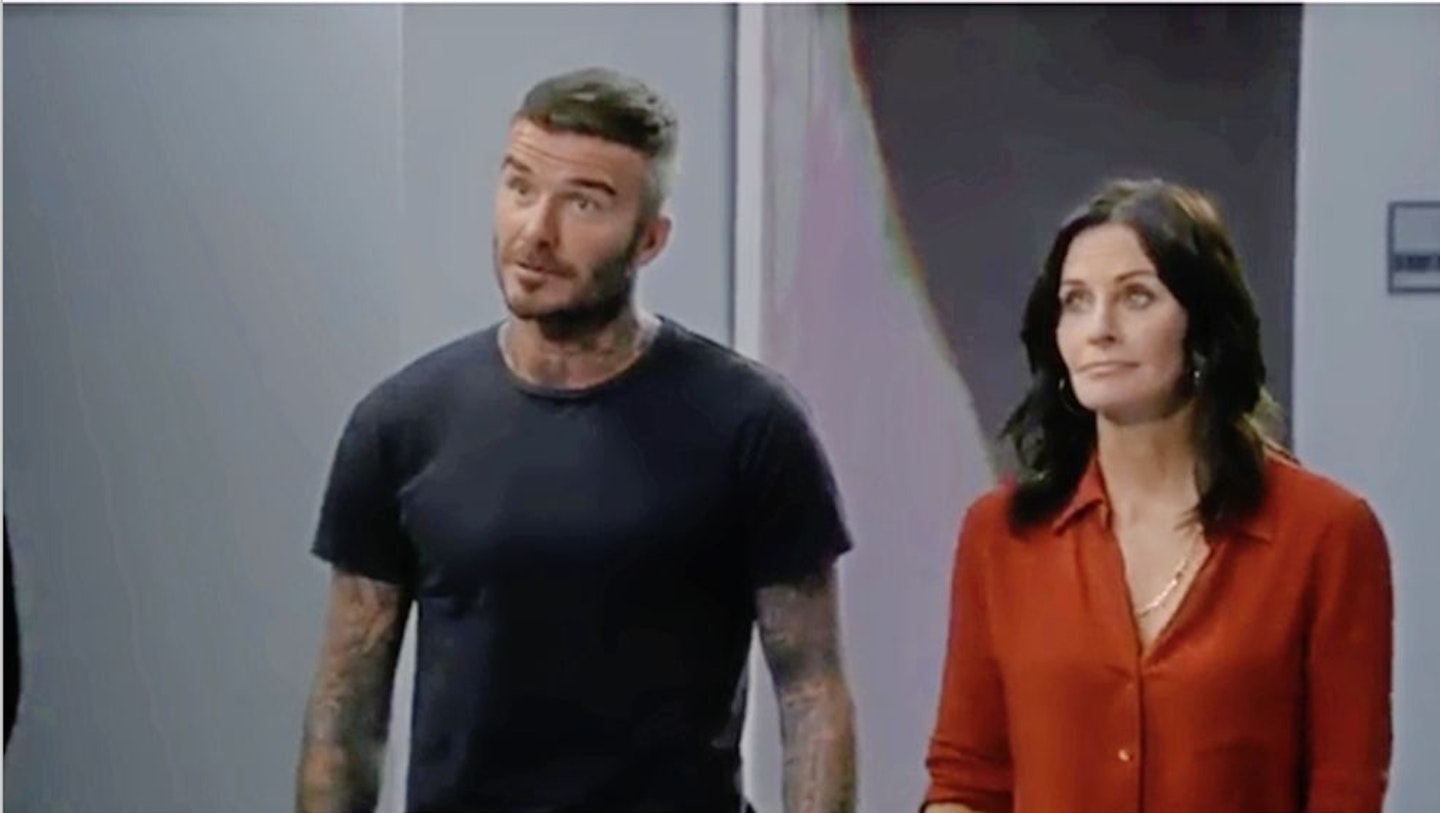 "He's not shy, and he's saying, 'Bring it on,' when it comes to filming more Hollywood cameos."
Anyone who's seen King Arthur will know that David's not exactly a natural performer, but that hasn't stopped him racking up the acting gigs – last week, US fans got to see his rather awkward guest appearance in Modern Family alongside Courteney Cox. But while the former footballer is keen to make a bigger name for himself in Hollywood, we're told that Victoria, 45, is beside herself at the idea.
Apparently, she's always felt inferior to her husband when it comes to her looks, and given that so much of her self-esteem is wrapped up in her fashion brand, the company's recent reported losses of £12m have only added to her low self-worth.
NOW WATCH: Amy Hart goes IN on this year's Love Islanders and confesses to who she would couple up with
READ MORE celeb news
'Love Island's Montana Brown 'splits' from boyfriend Elliott Reeder
Curtis Pritchard clears up rumours he's 'cheated' on Maura Higgins
"Vic's the first to admit that she has insecurities about her looks – she doesn't consider herself to be a natural beauty," we're told. "It's difficult for her to see her husband being celebrated as one of the hottest men on the planet and being offered Hollywood roles because of it.
"Many women dream about being married to David Beckham, but for someone with Vic's low self-esteem, it can also be a nightmare."
On the plus side, Posh, your husband's acting skills have been universally panned. We've seen Spice World, we know who the real Oscar-worthy actor in the family is.
To read more stories like this, buy heat magazine's latest edition, OUT NOW
If you love Little Mix and Lewis Capaldi wrap your lugholes around heat Radio. Listen now.