Turning 46 last week was a birthday Victoria Beckham will never forget. Instead of celebrating her special day with a holiday in the Caribbean with all of her family as she had planned, she was, like everyone else, forced to cancel everything.
Instead she had more of a low-key do at her Cotswolds home with husband David and their three youngest children, Romeo, 17, Cruz, 15, and eight- year-old Harper. Eldest son Brooklyn, 21, is currently self-isolating in America with his girlfriend Nicola Peltz, and Posh admitted she was finding it strange, especially as we're told this situation is starting to take its toll on her and David.
Posting a montage of baby pictures of herself, the former Spice Girl wrote, "It's my birthday. Perhaps a stranger birthday than usual. But I am so grateful to be safe and well and with @davidbeckham @cruzbeckham @romeobeckham #HarperSeven while missing @brooklynbeckham and all my family I can't be with today. I know we will all be dancing together in spirit to my playlist tonight! xxxxx VB."
Instead of going out for the evening, Victoria got her friend DJ Fat Tony to organise a setlist for the family and all their followers to listen and dance to in their houses. She also asked friends and family to make charity donations to the Children's Society instead of presents, but her family still spoiled her with lots of cards – and even her own personalised washing-up liquid.
David, 44, wrote on his Instagram page, "Happy birthday mama we love you so much and hope you have the most amazing day xxxx @brooklynbeckham @romeobeckham @cruzbeckham #HarperSeven."
CHECK OUT Victoria and David Beckham's relationship timeline
Relationship Timeline: Victoria And David Beckham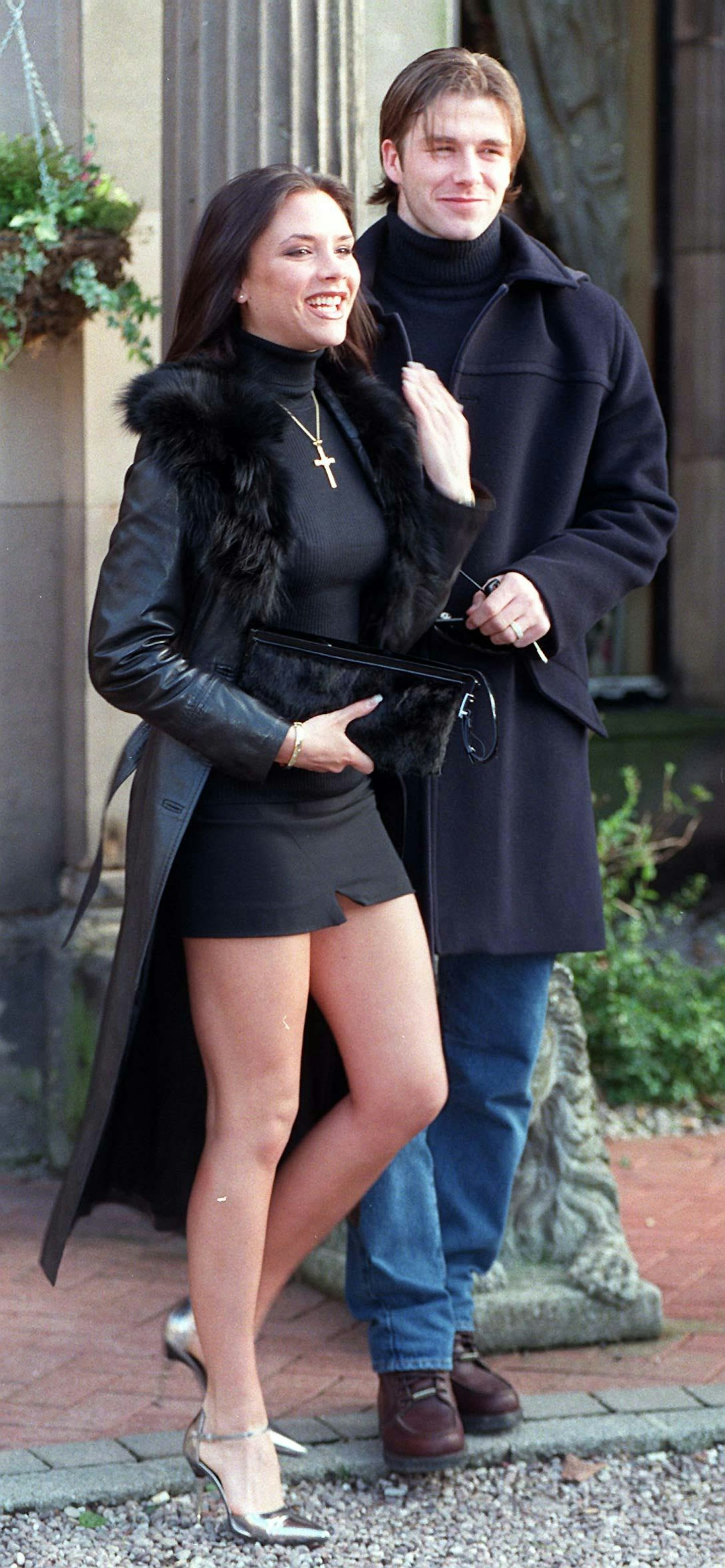 1 of 29
1998
The happy couple moments after their wedding announcement.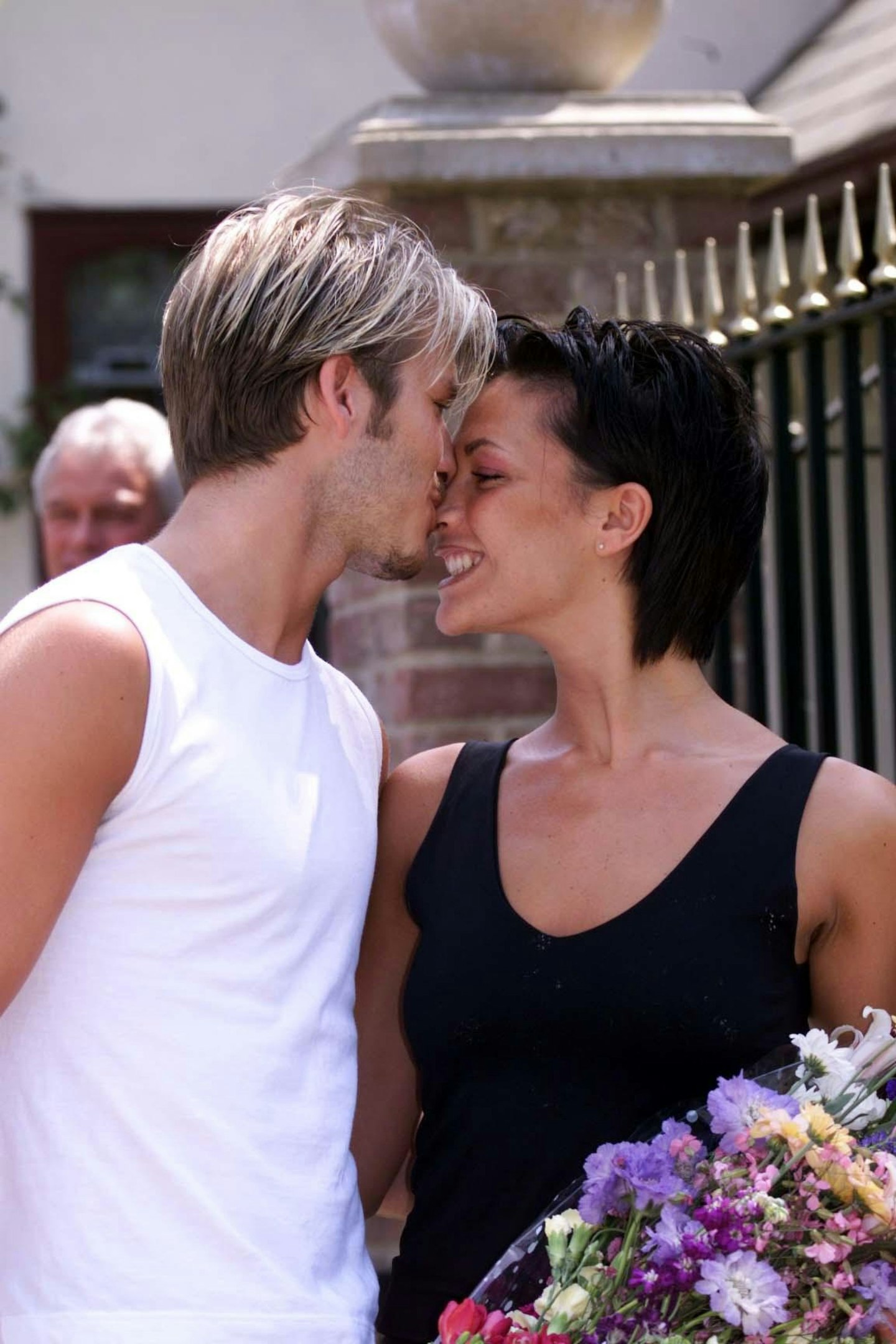 2 of 29
1999
David and Victoria share a moment before flying to Ireland to get married.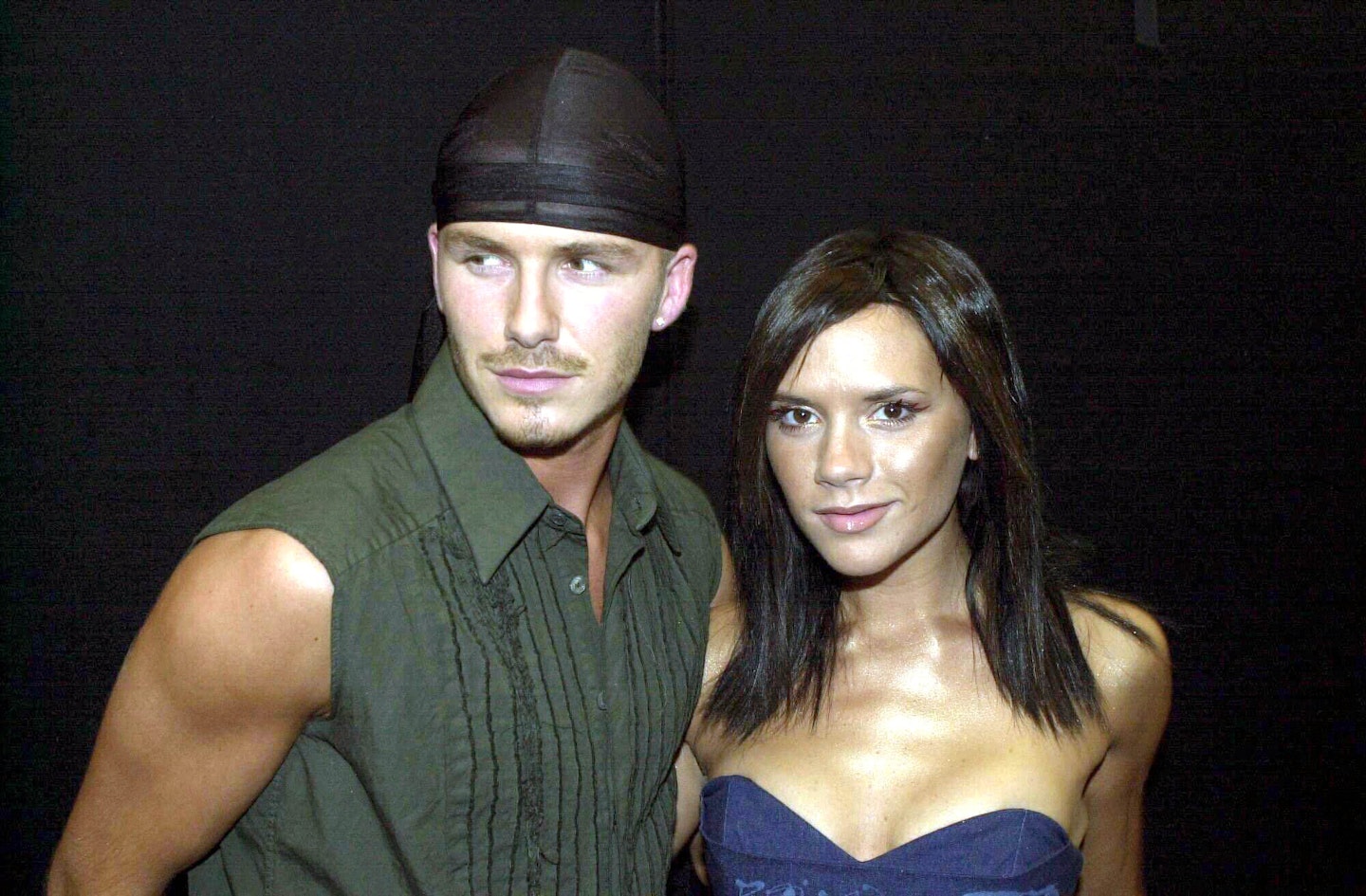 3 of 29
2000
See here, the infamous durag David chose to wear to meet Prince Charles.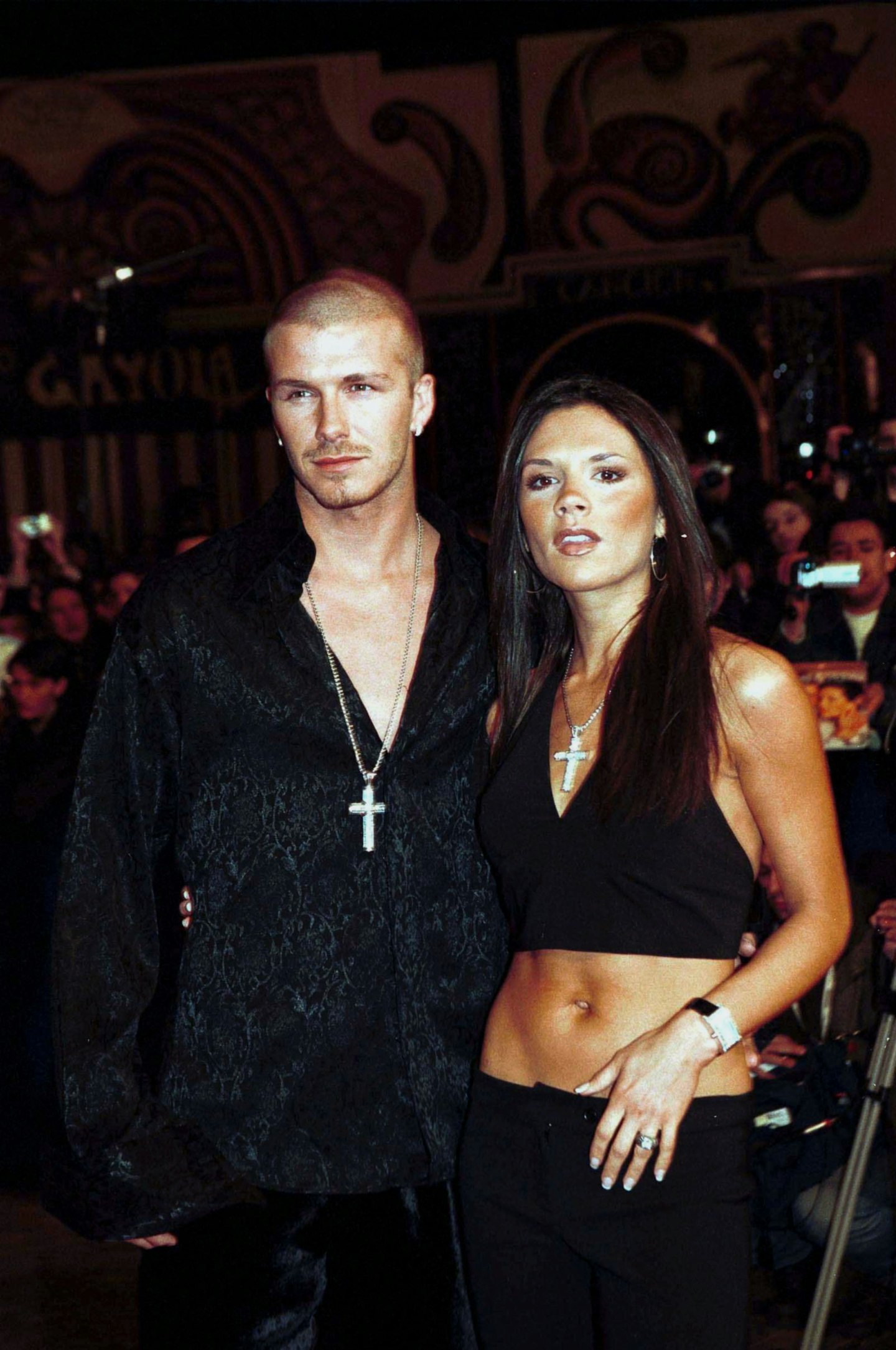 4 of 29
2001
The Beckhams always did couple dressing well, right down to the matching chunky cross chains they wore to the NRJ music awards.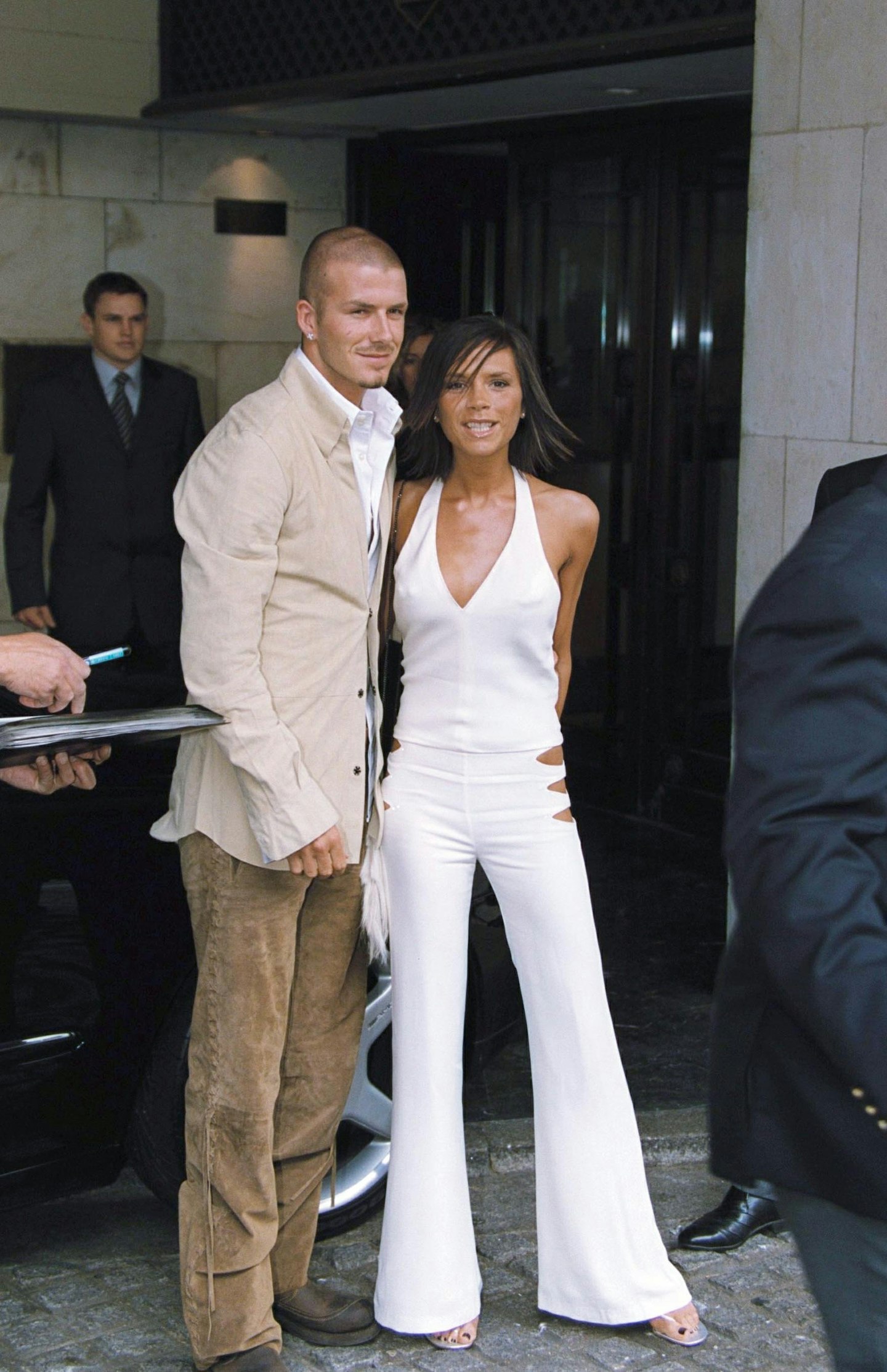 5 of 29
2001
Spotted at the 2001 Silver Clef Awards.
6 of 29
2002
Another memorable style moment when the Beckhams attended David Furnish's 40th birthday at Jewel bar in London.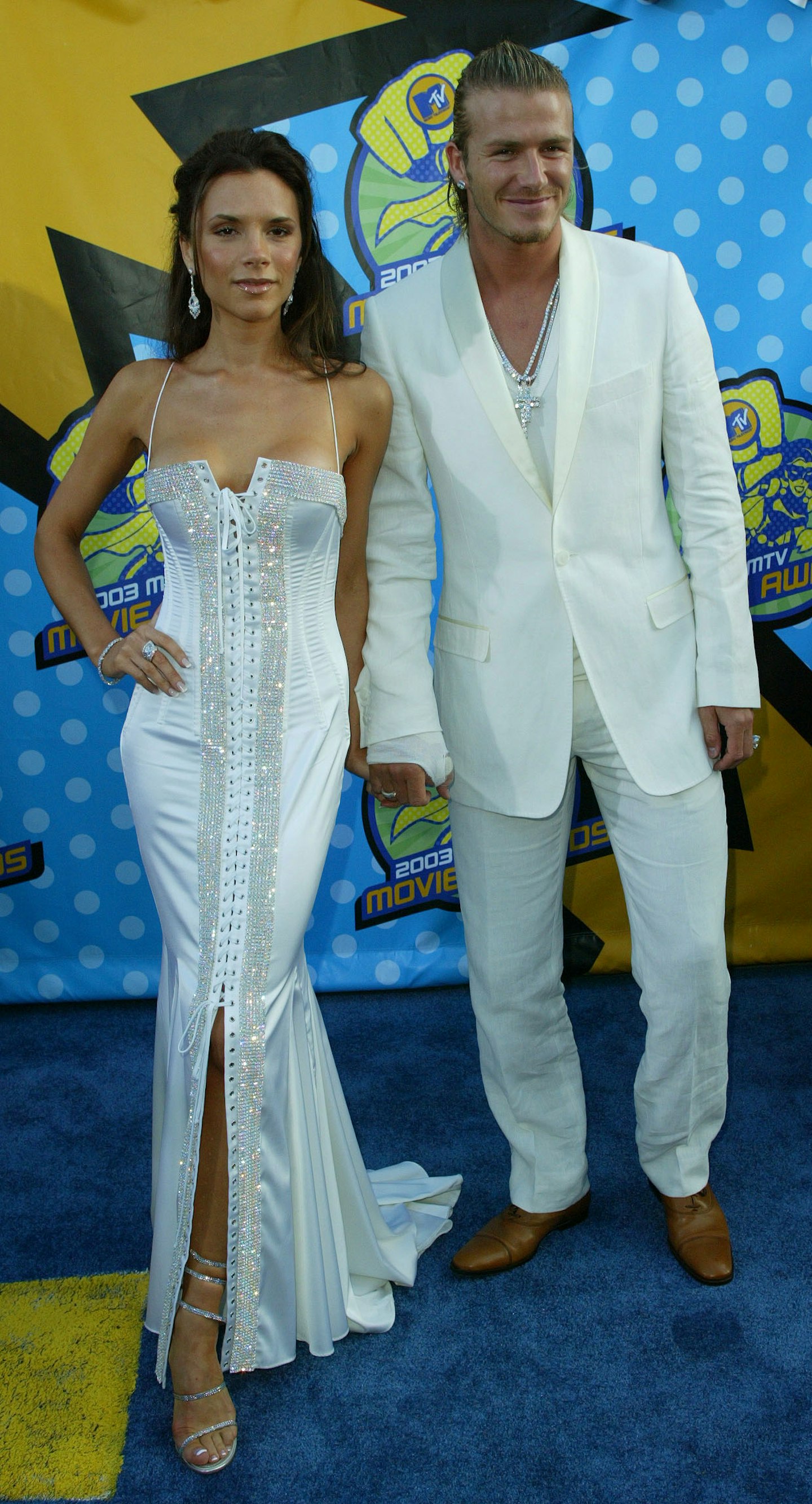 7 of 29
2003
The MTV music awards was a bejeweled highlight for the pair.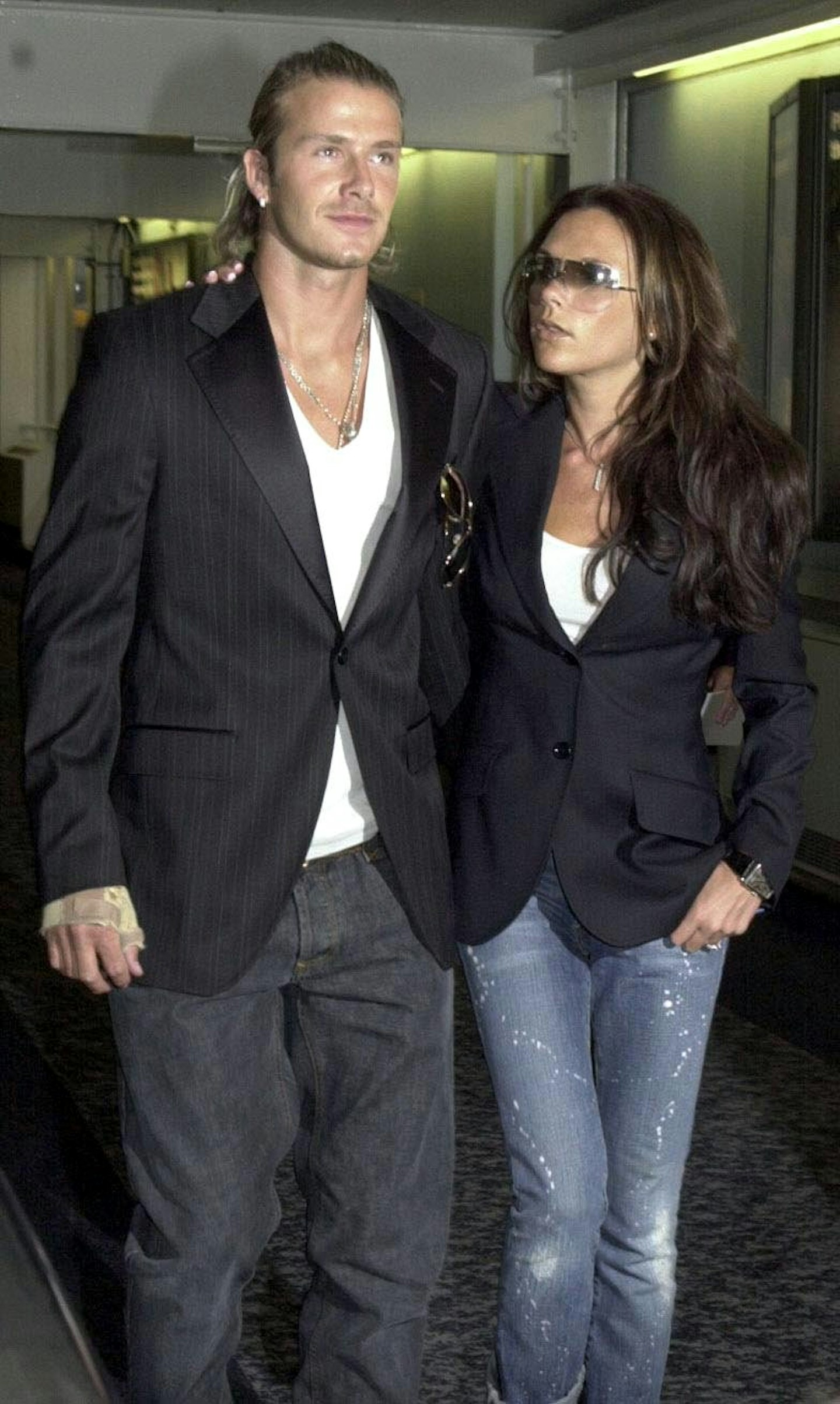 8 of 29
2003
And this is why the 'black blazer and a pair of jeans' look was such a thing...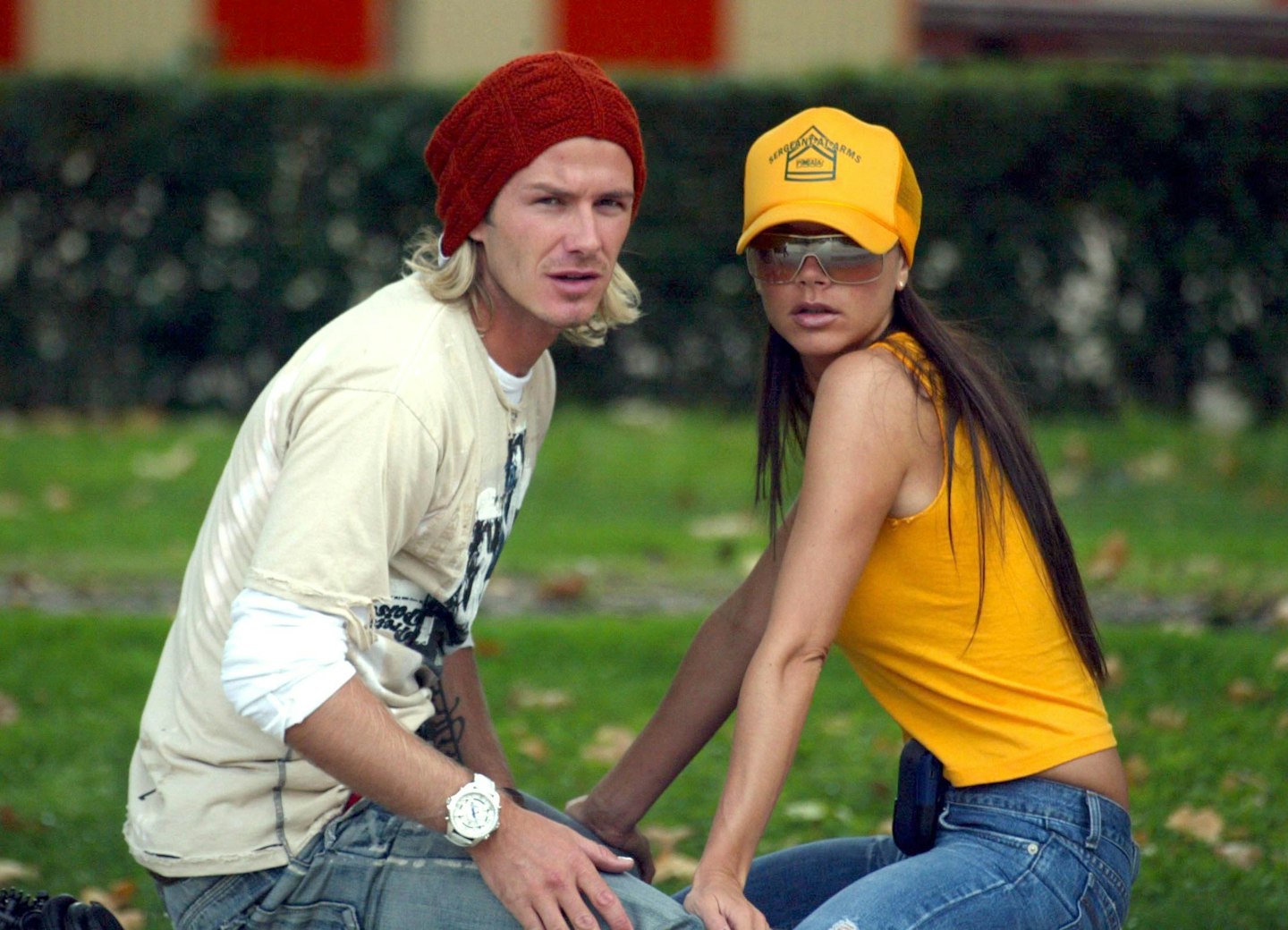 9 of 29
2003
Remember when the Beckhams moved to Spain? It was the early development of David's affection for beanies.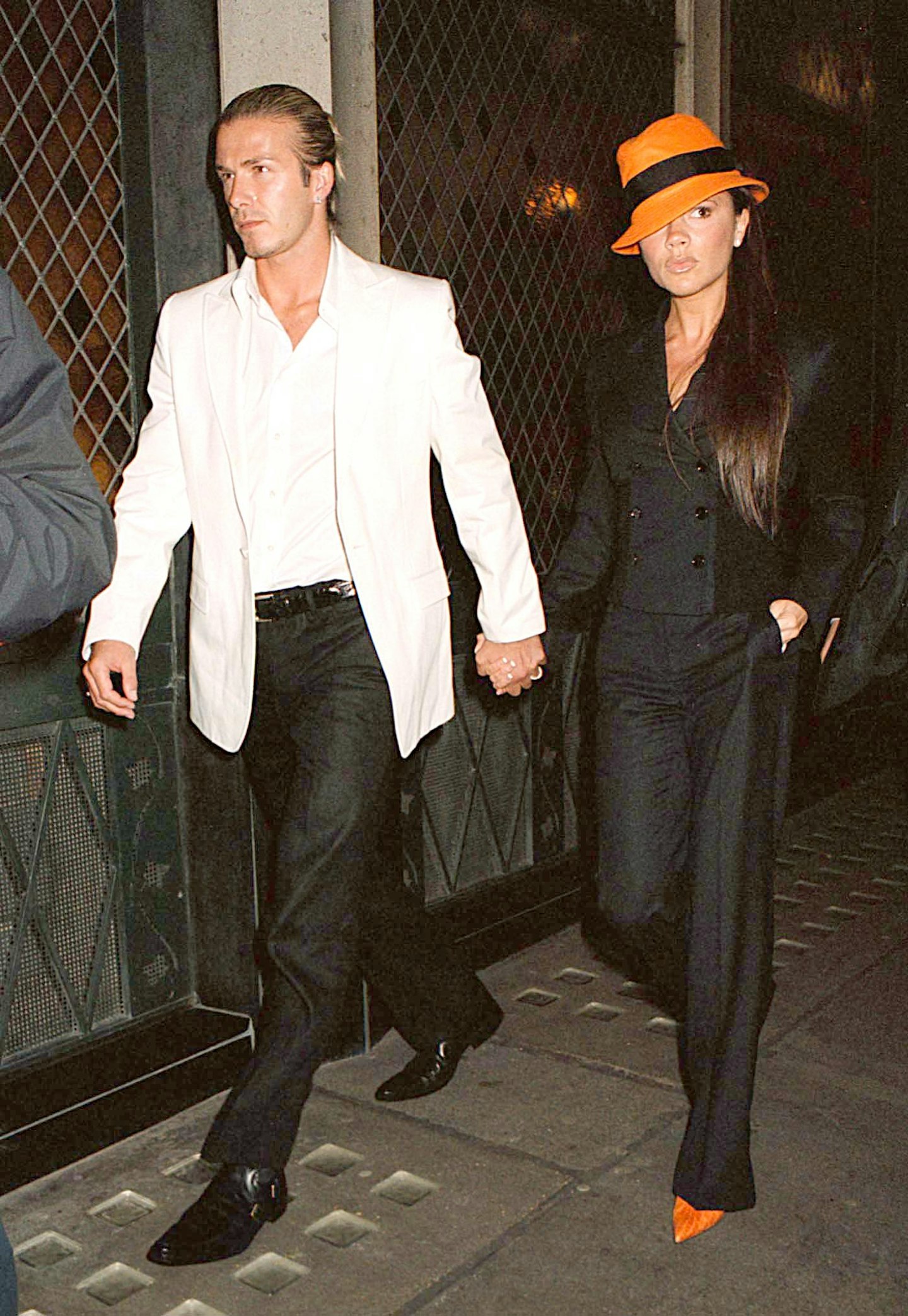 10 of 29
2003
Victoria and David had dinner at the Ivy in London .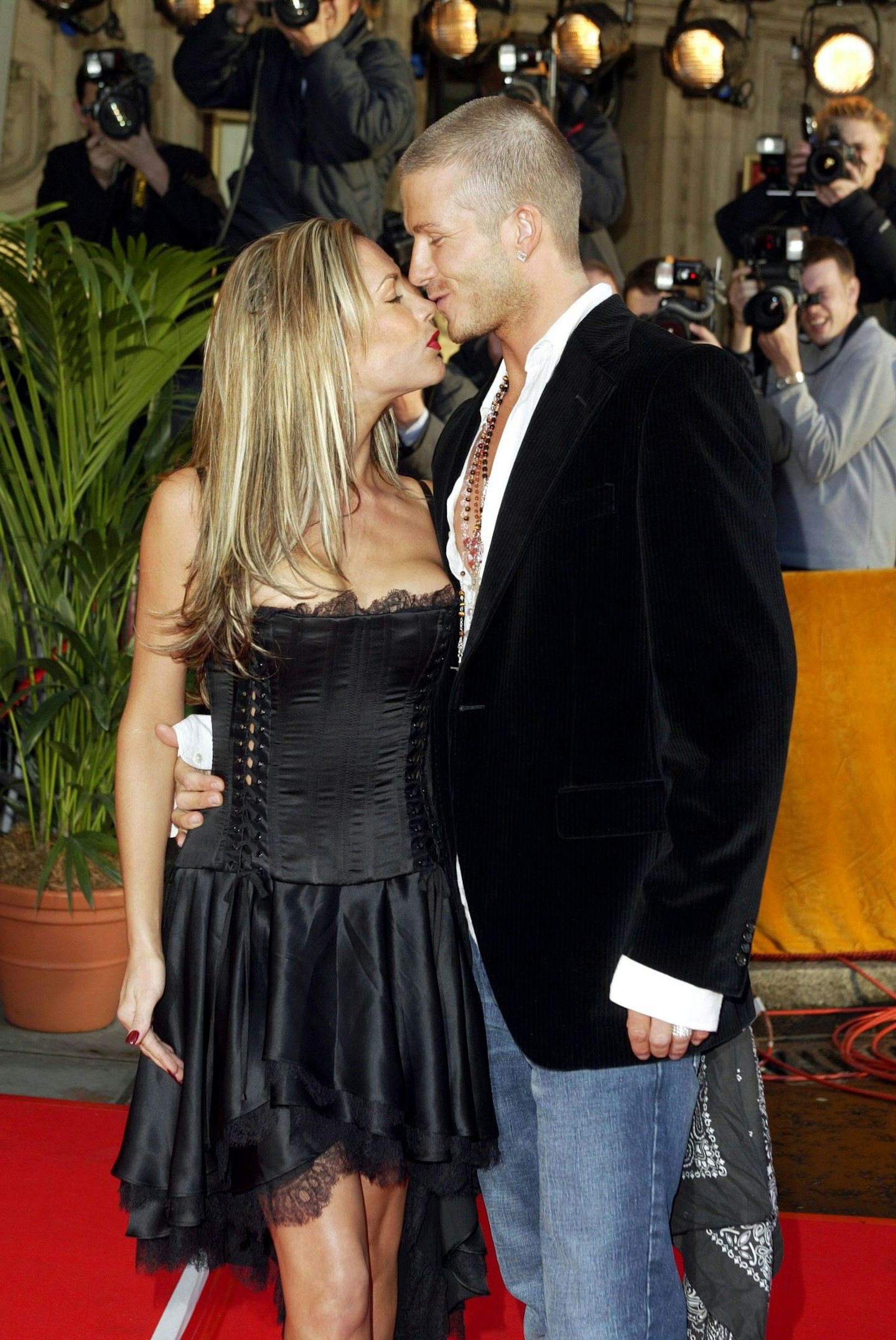 11 of 29
2004
At the 19 Management's 19th birthday party David and Victoria shared a sweet moment on the red carpet.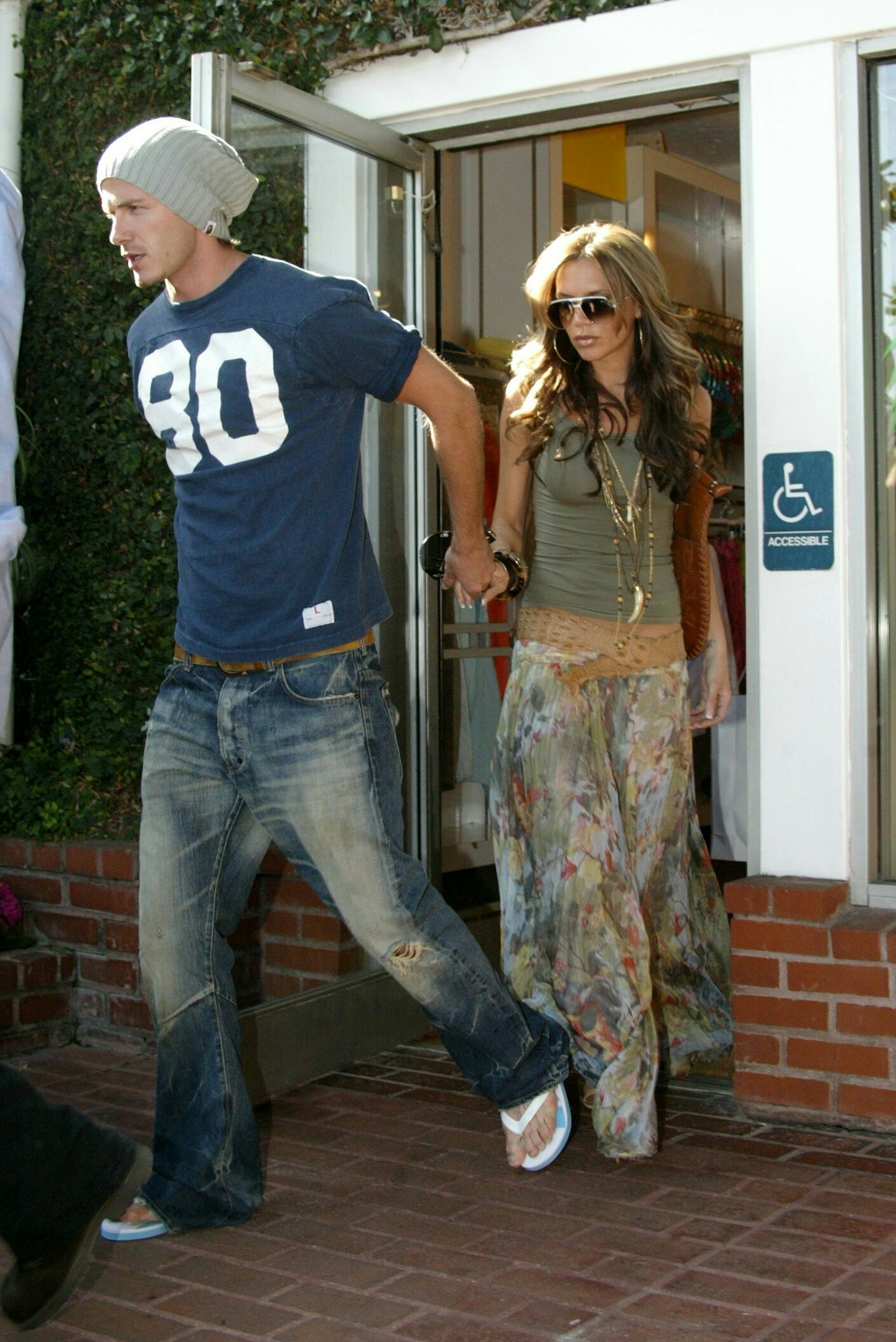 12 of 29
2005
The beanie returned in L.A. As did Victoria's fleeting appreciation for bohemian-inspired styling.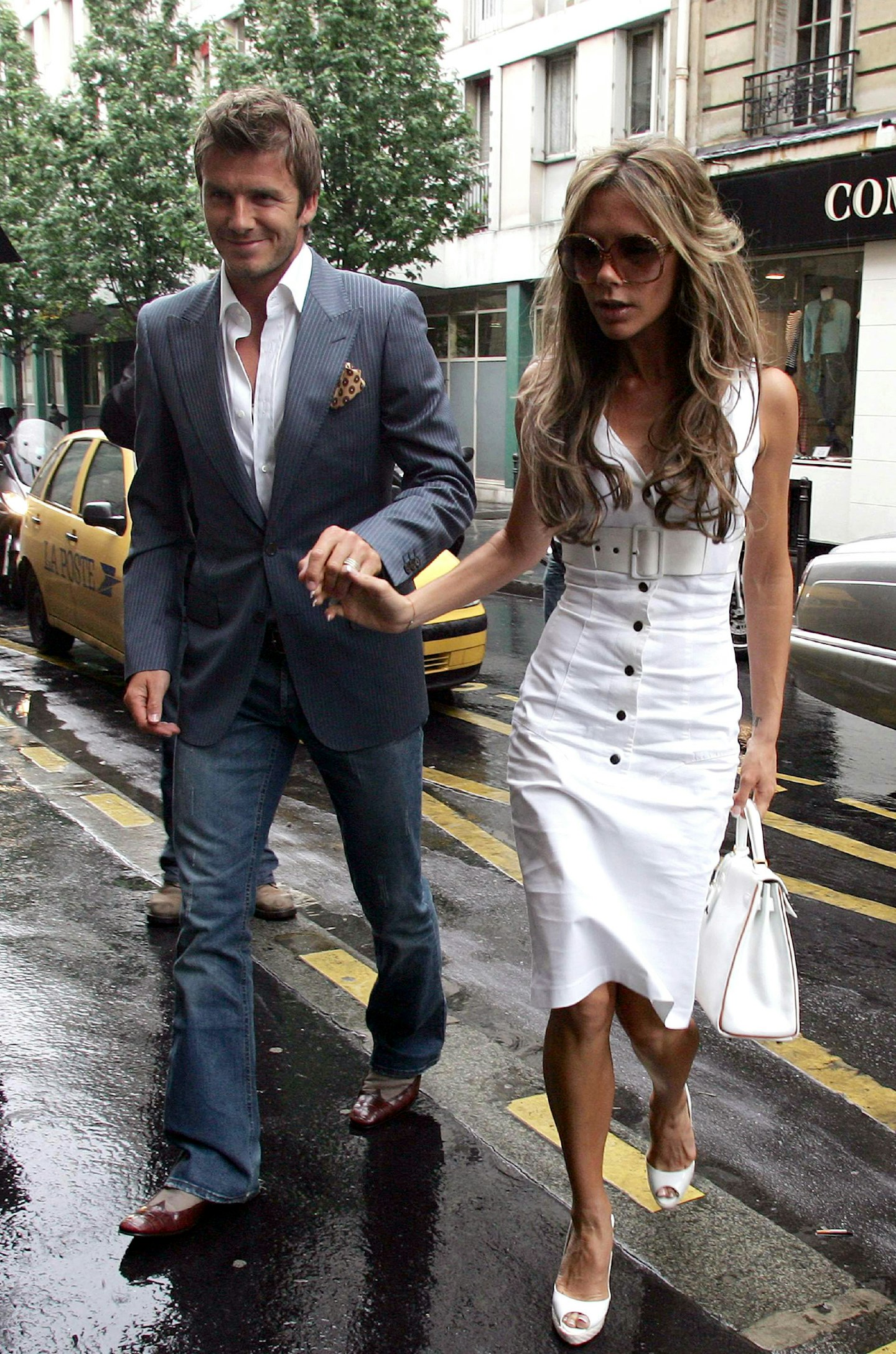 13 of 29
2006
The Beckhams were pictured on a shopping trip in Paris.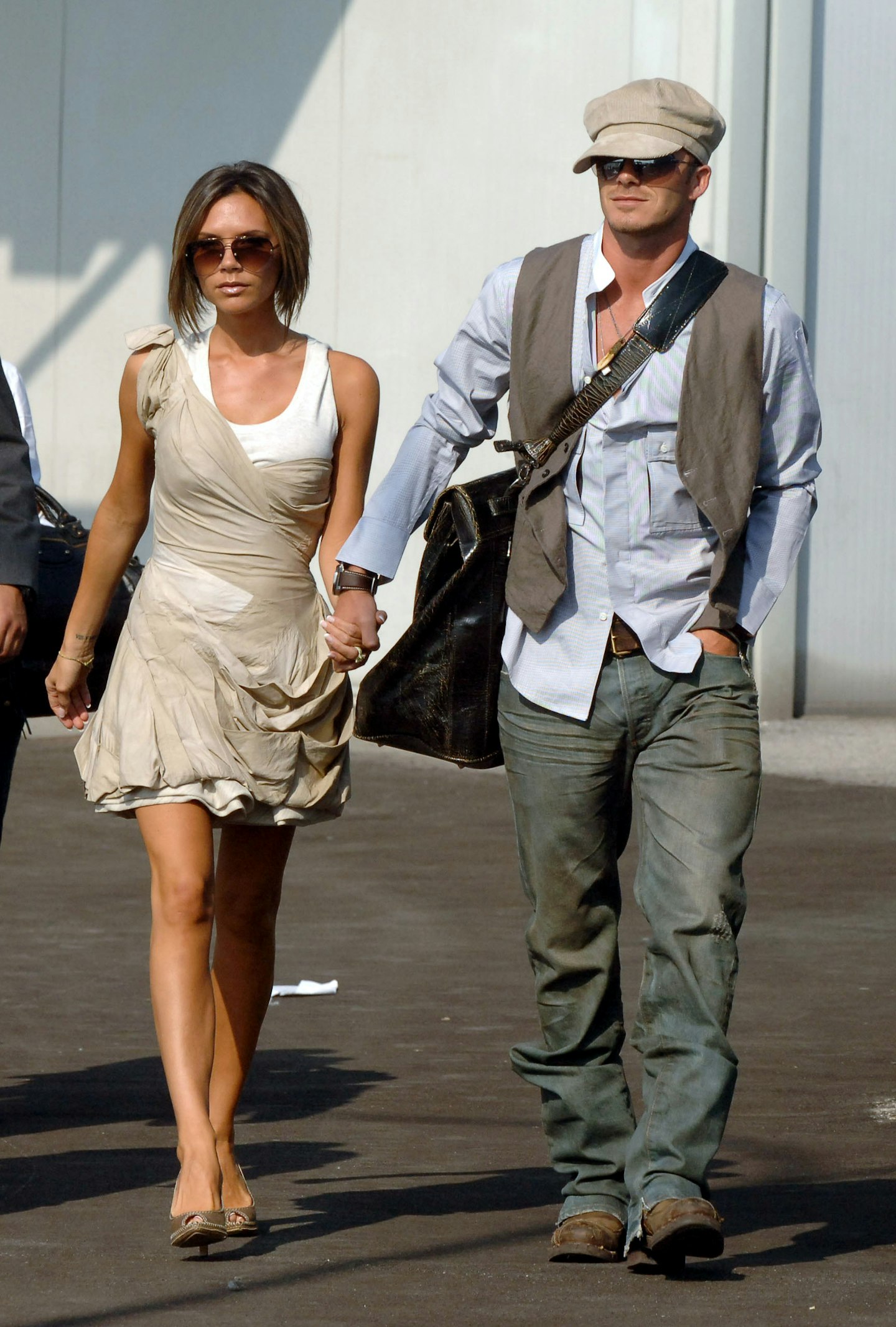 14 of 29
2006
Another memorable style moment for the Beckhams as they arrived in Venice.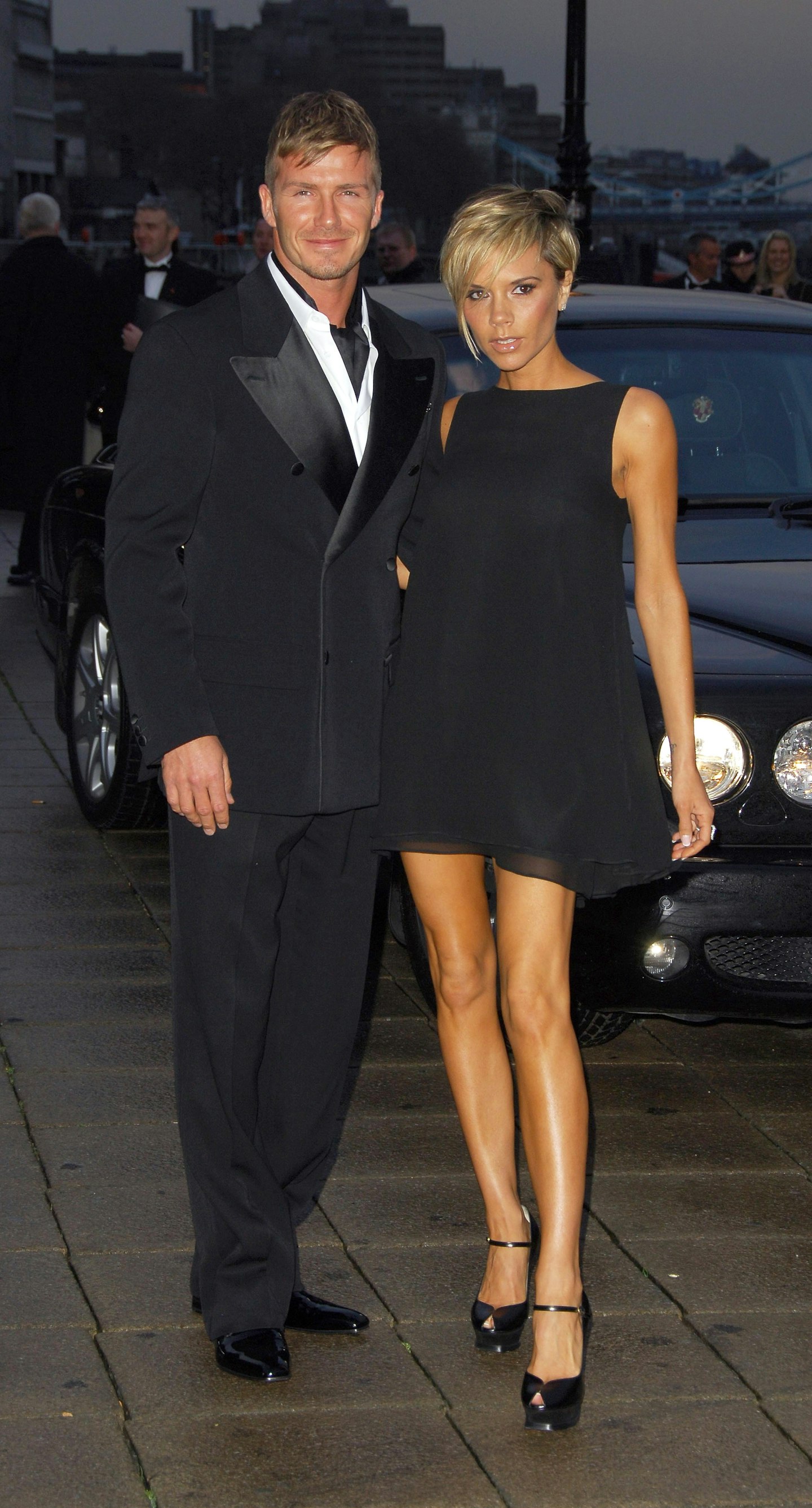 15 of 29
2007
If anyone were to resurrect the nickname 'Posh and Becks', this image of the pair at the Sport Industry awards is probably one of the ones that comes to mind.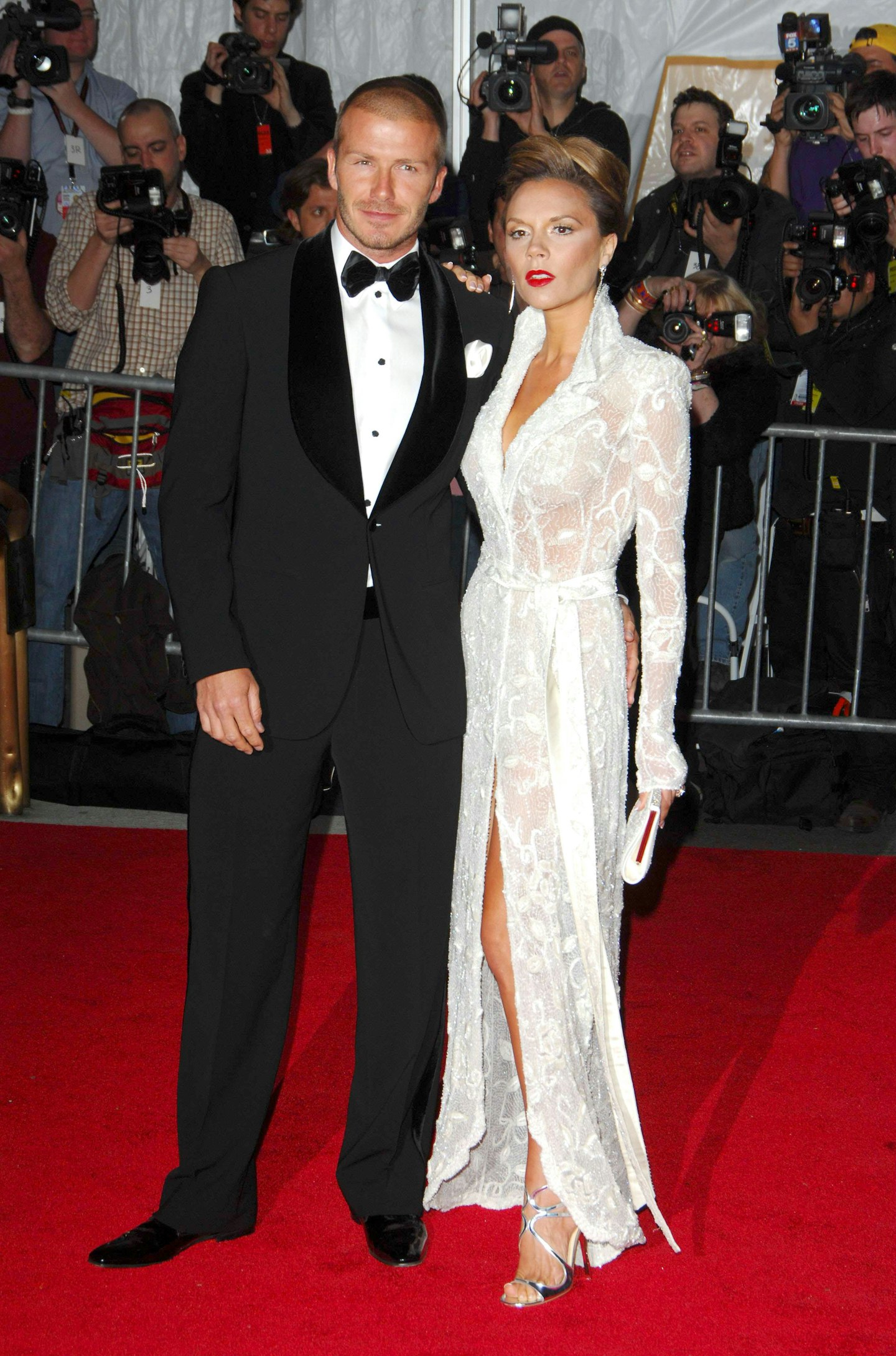 16 of 29
2008
David and Victoria hit the red carpet at the superhero-themed Met Gala.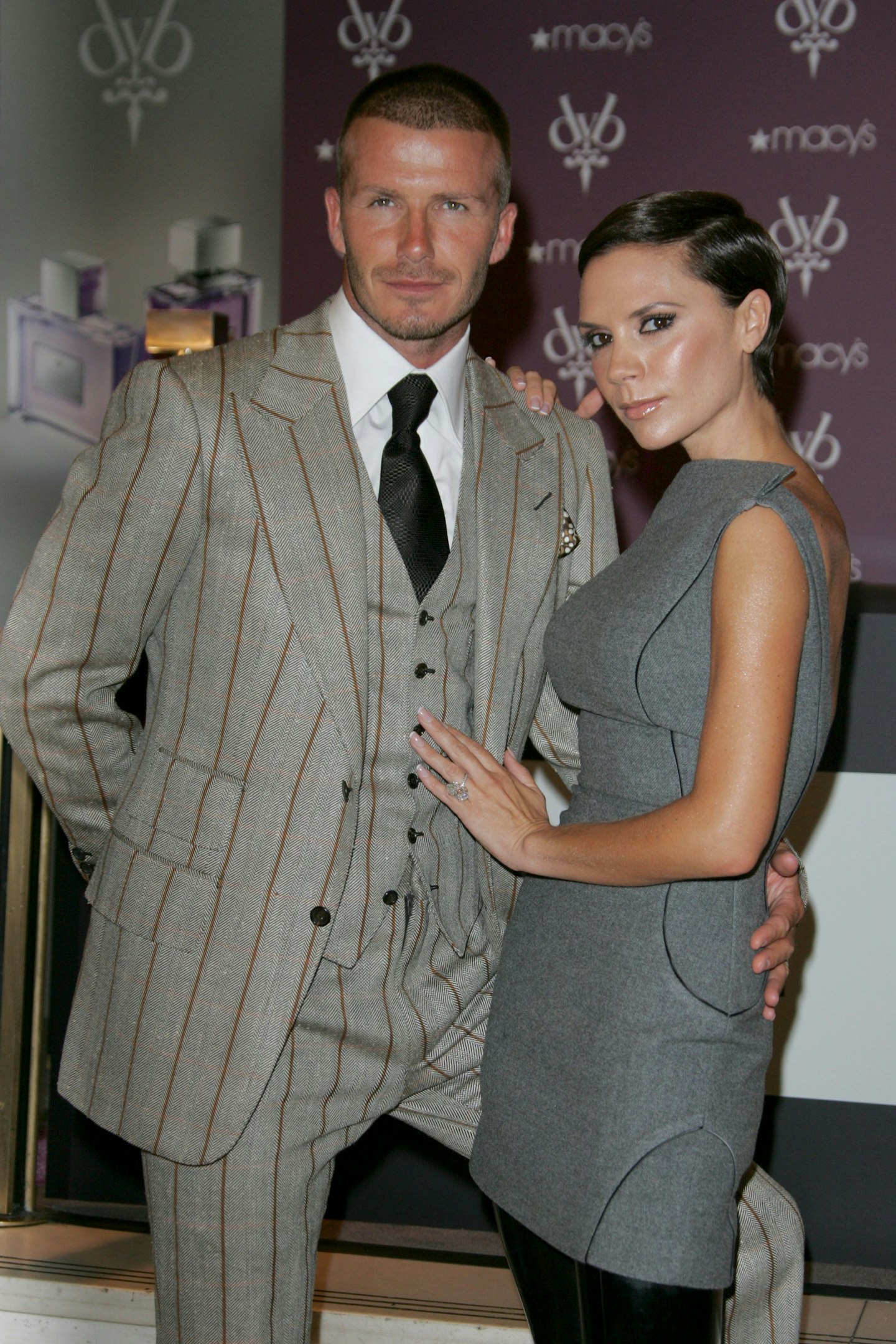 17 of 29
2008
A formal look for the New York launch of the couple's his and hers perfume, 'Signature.'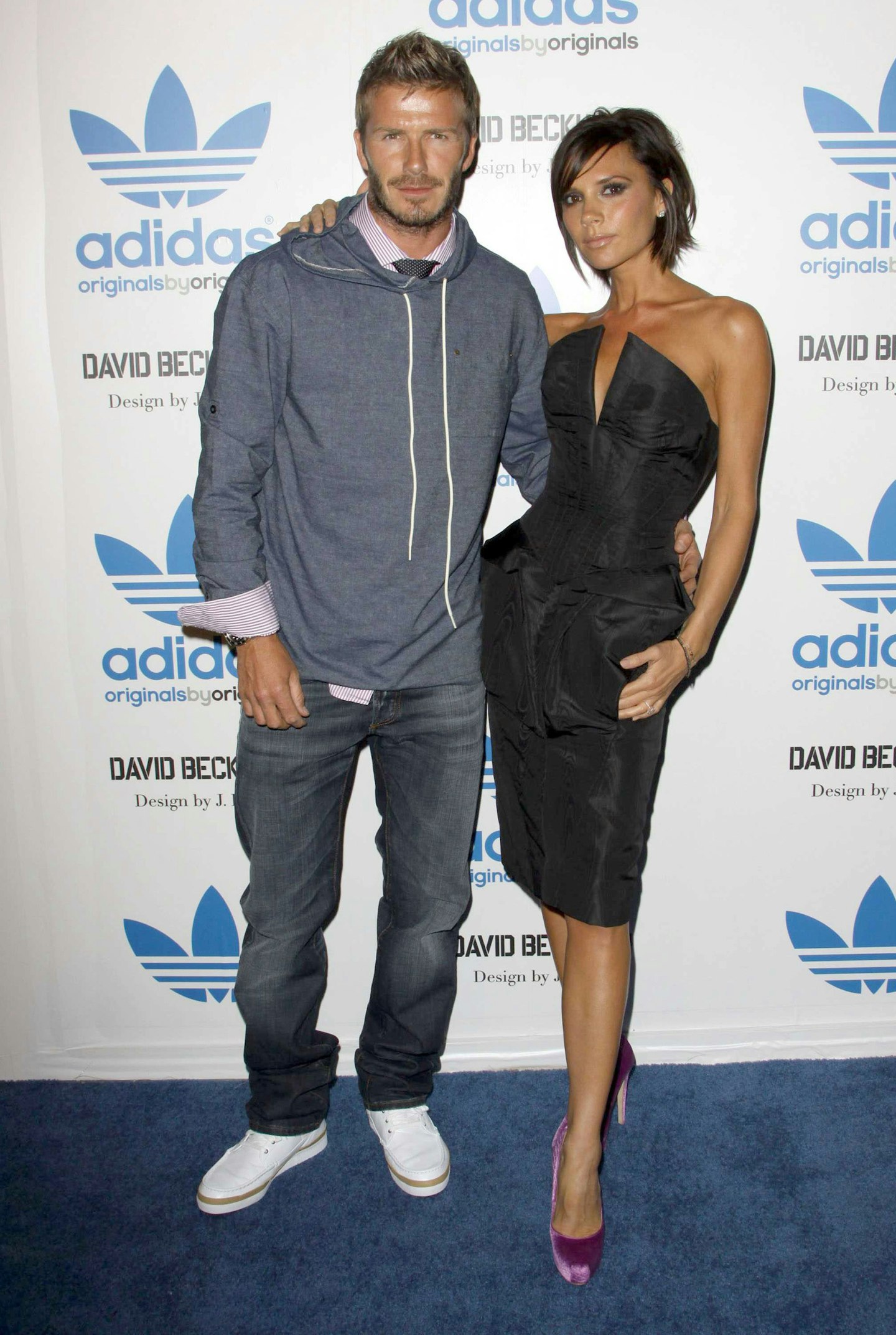 18 of 29
2009
The couple launched a collaboration with Adidas, one of their first fashion partnerships.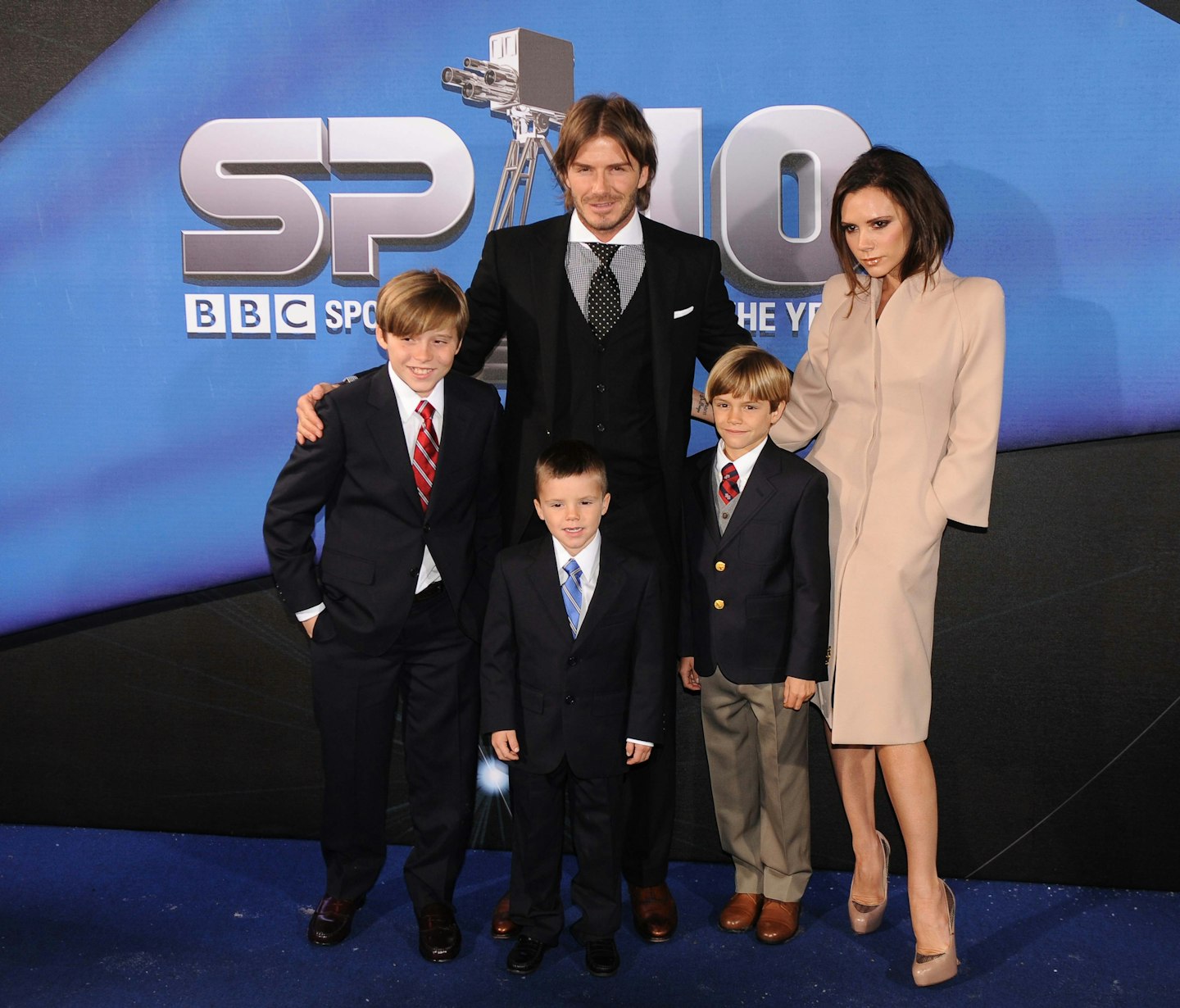 19 of 29
2010
David, Victoria, Brooklyn, Romeo and Cruz scrubbed up for the BBC's Sports Personality of the Year awards.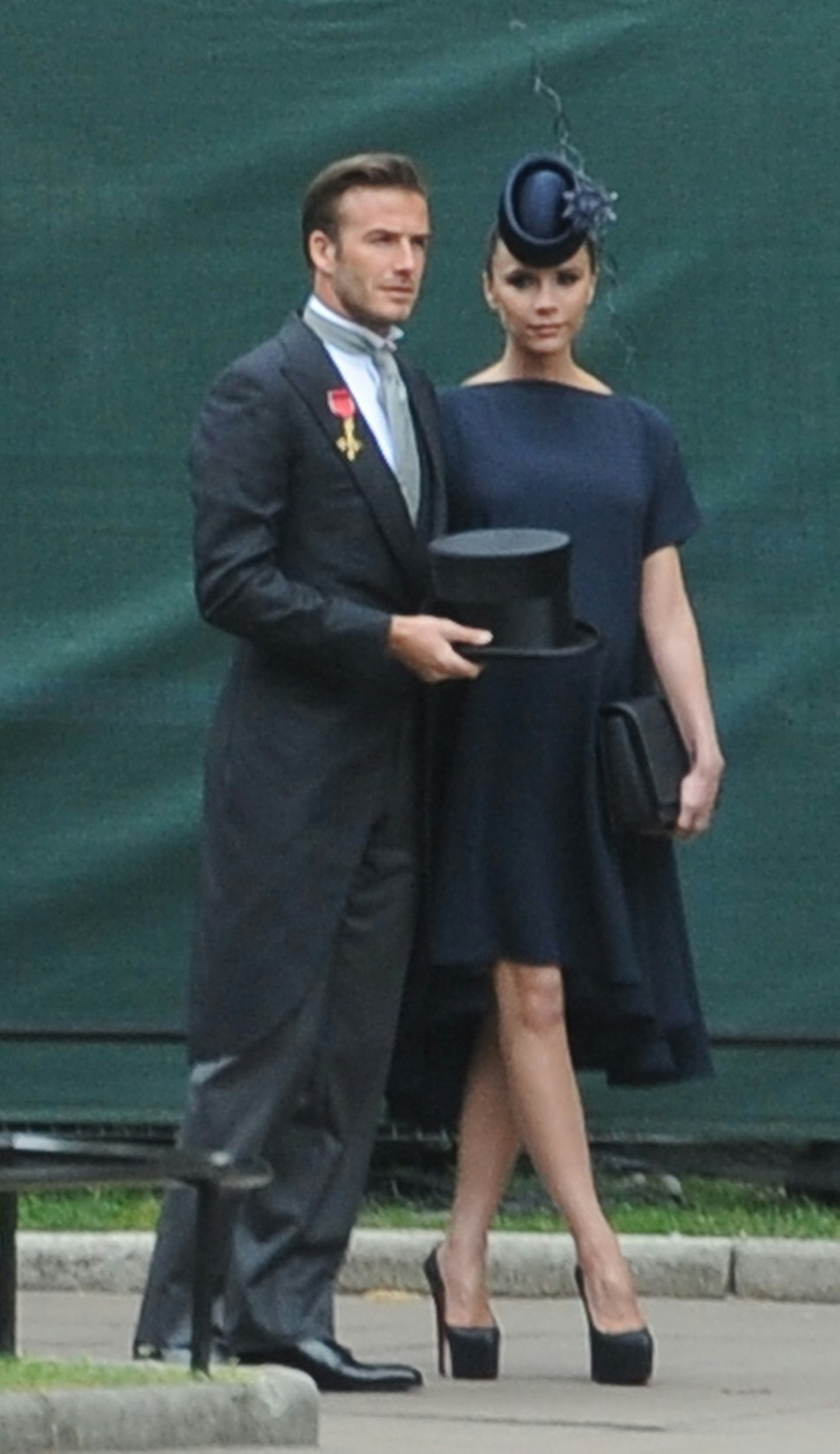 20 of 29
2011
The couple were invited to the royal wedding of Prince William and Kate Middleton.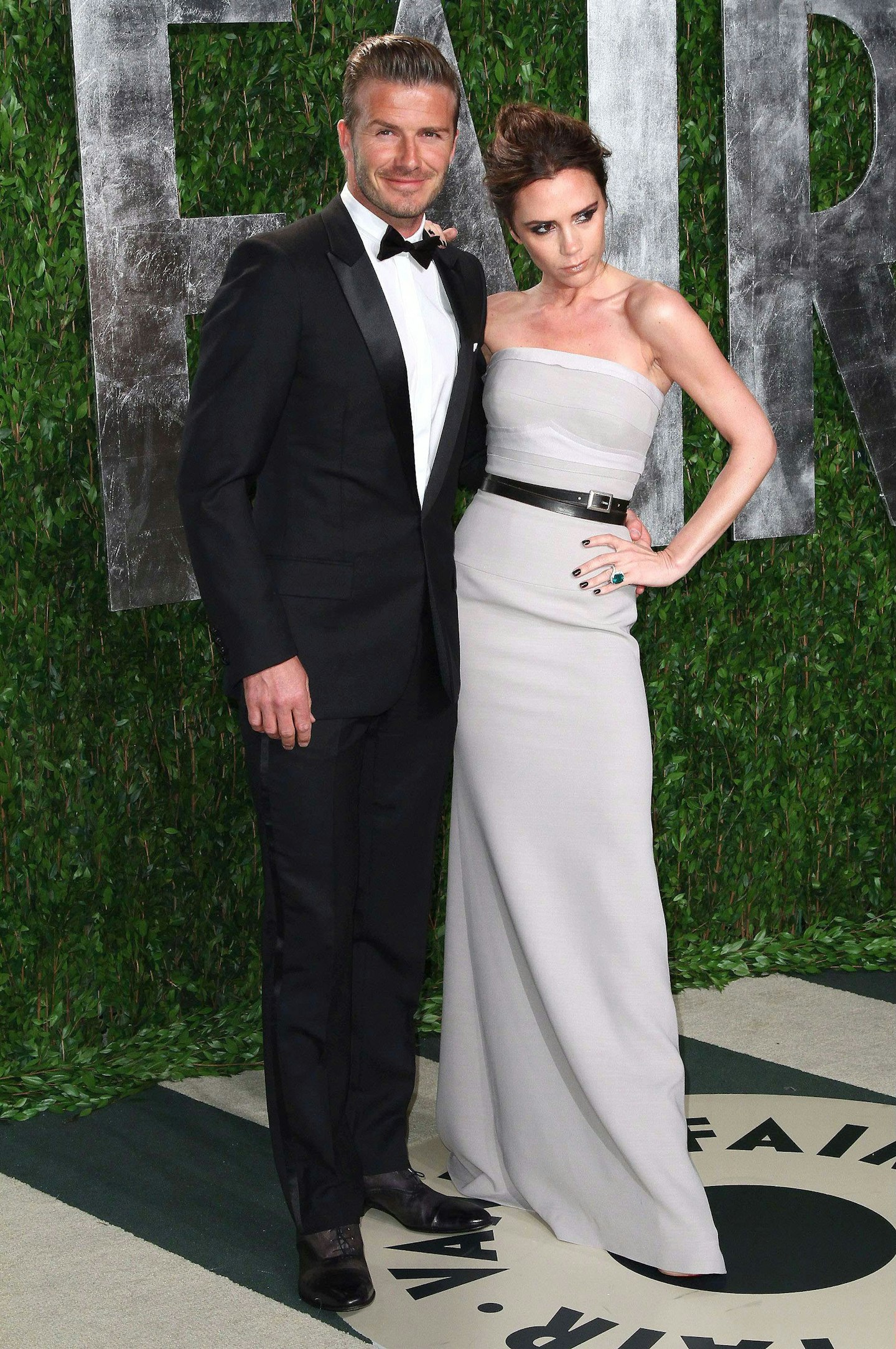 21 of 29
2012
Victoria wore a dress from her own collection for the Vanity Fair post-Oscars bash.
22 of 29
2012
The whole family (minus baby Harper) supported Victoria at the West End launch of the Spice Girls musical, Viva Forever.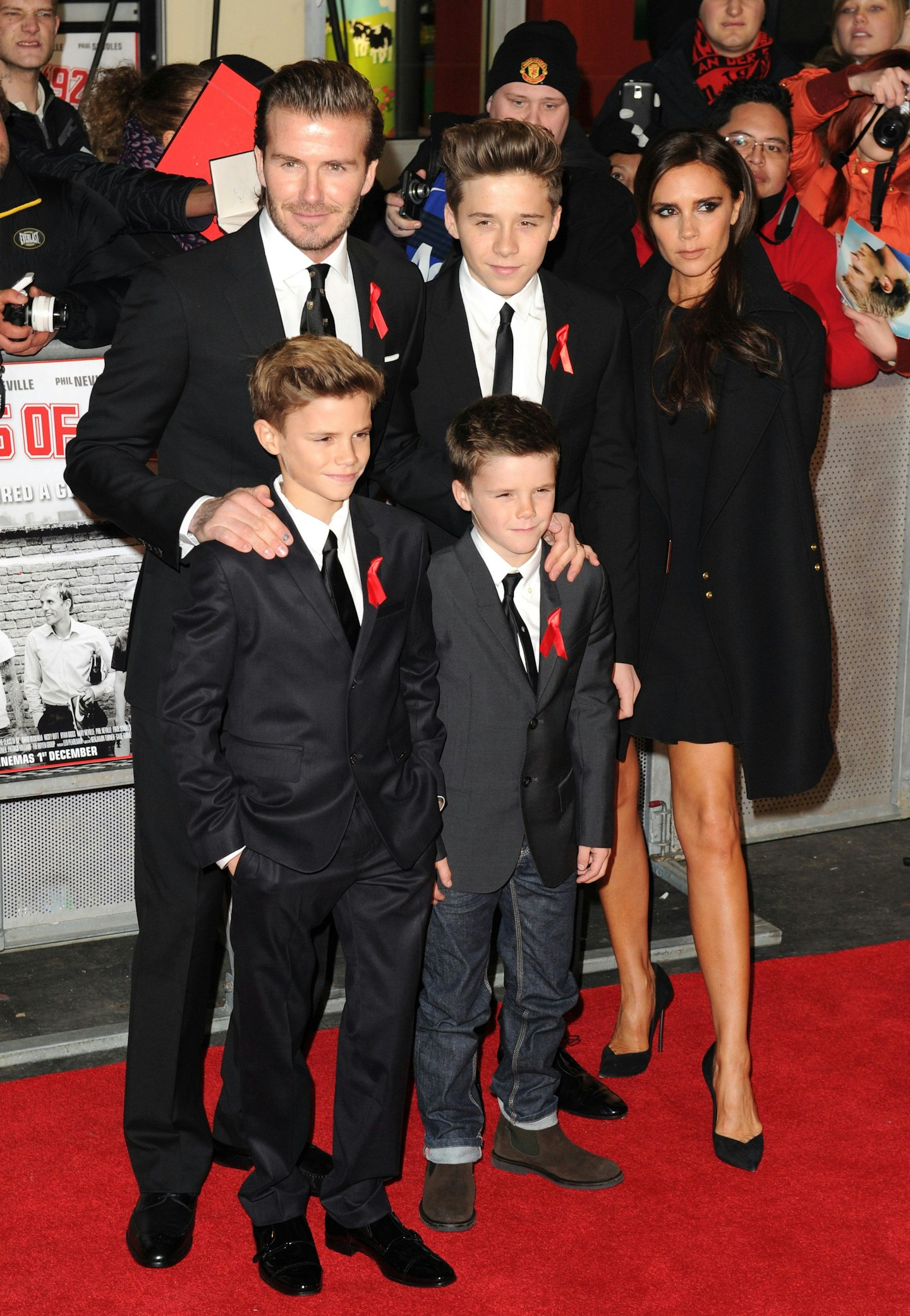 23 of 29
CREDIT: Shutterstock
2013
The Beckhams attended the premiere of The Class of 92 en famille.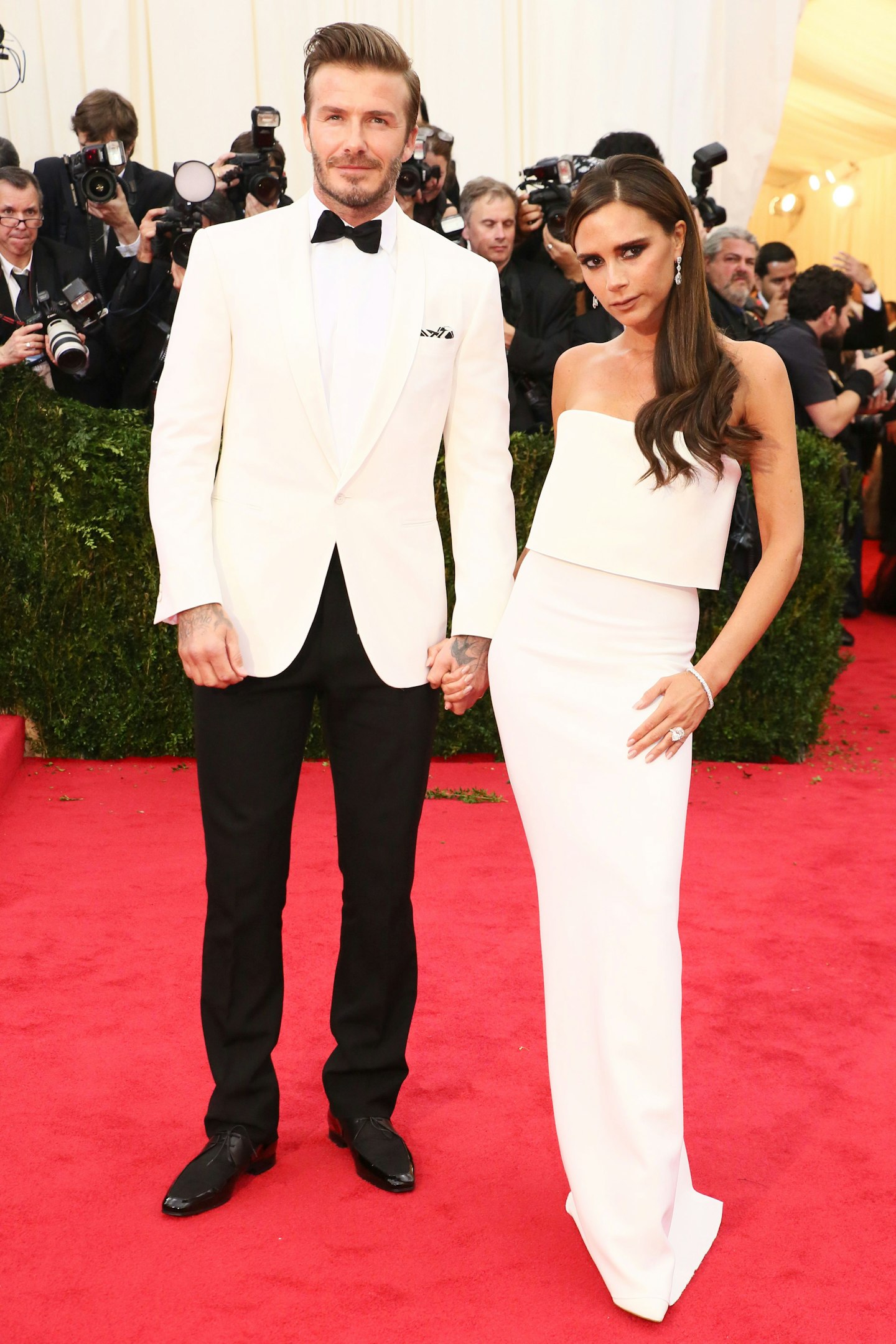 24 of 29
2014
David and Victoria returned to the steps of the Met in 2014, bringing back their matchy-matchy couples aesthetic with these white outfits.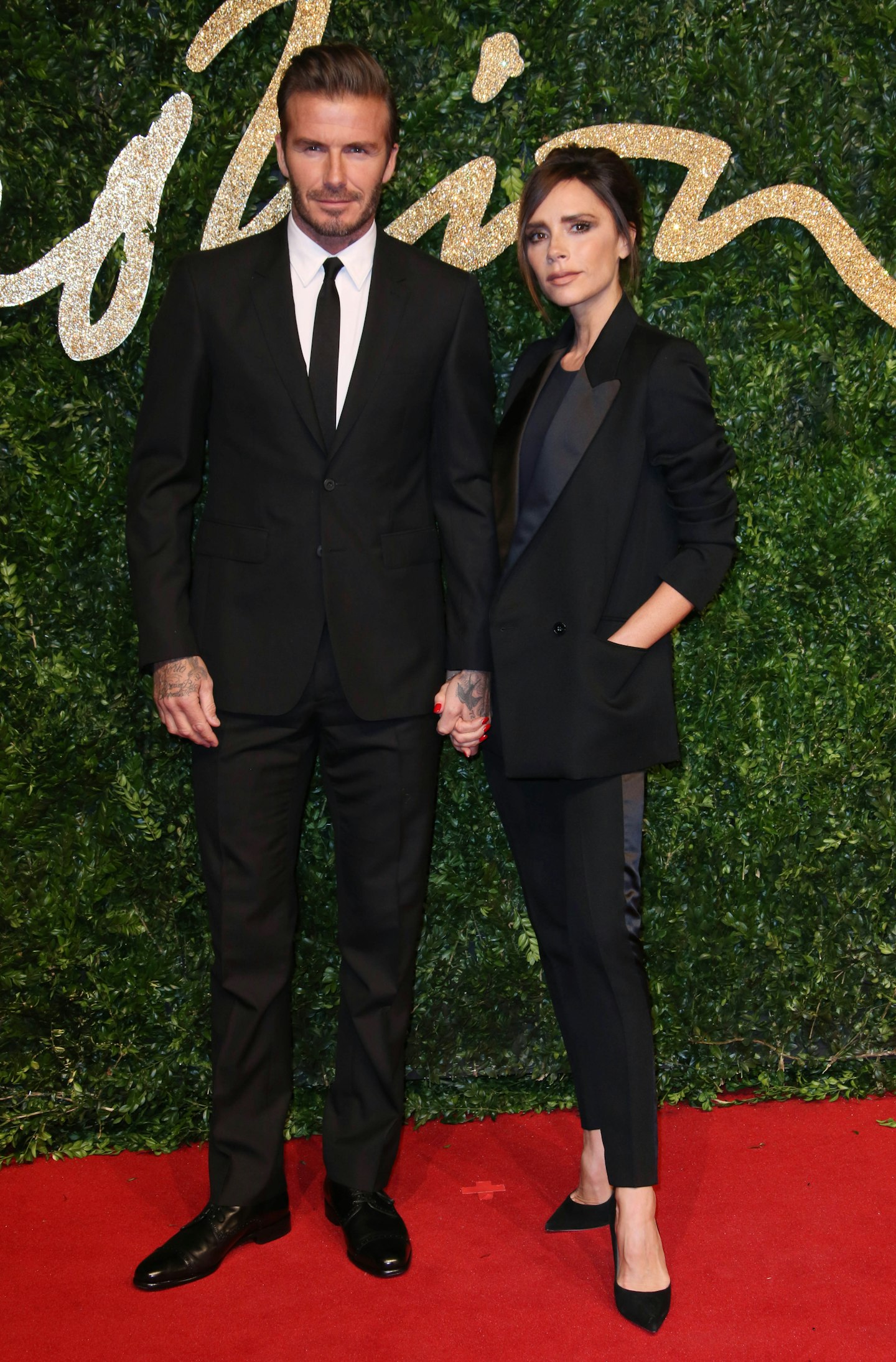 25 of 29
2015
Attending the British Fashion Awards.
26 of 29
2016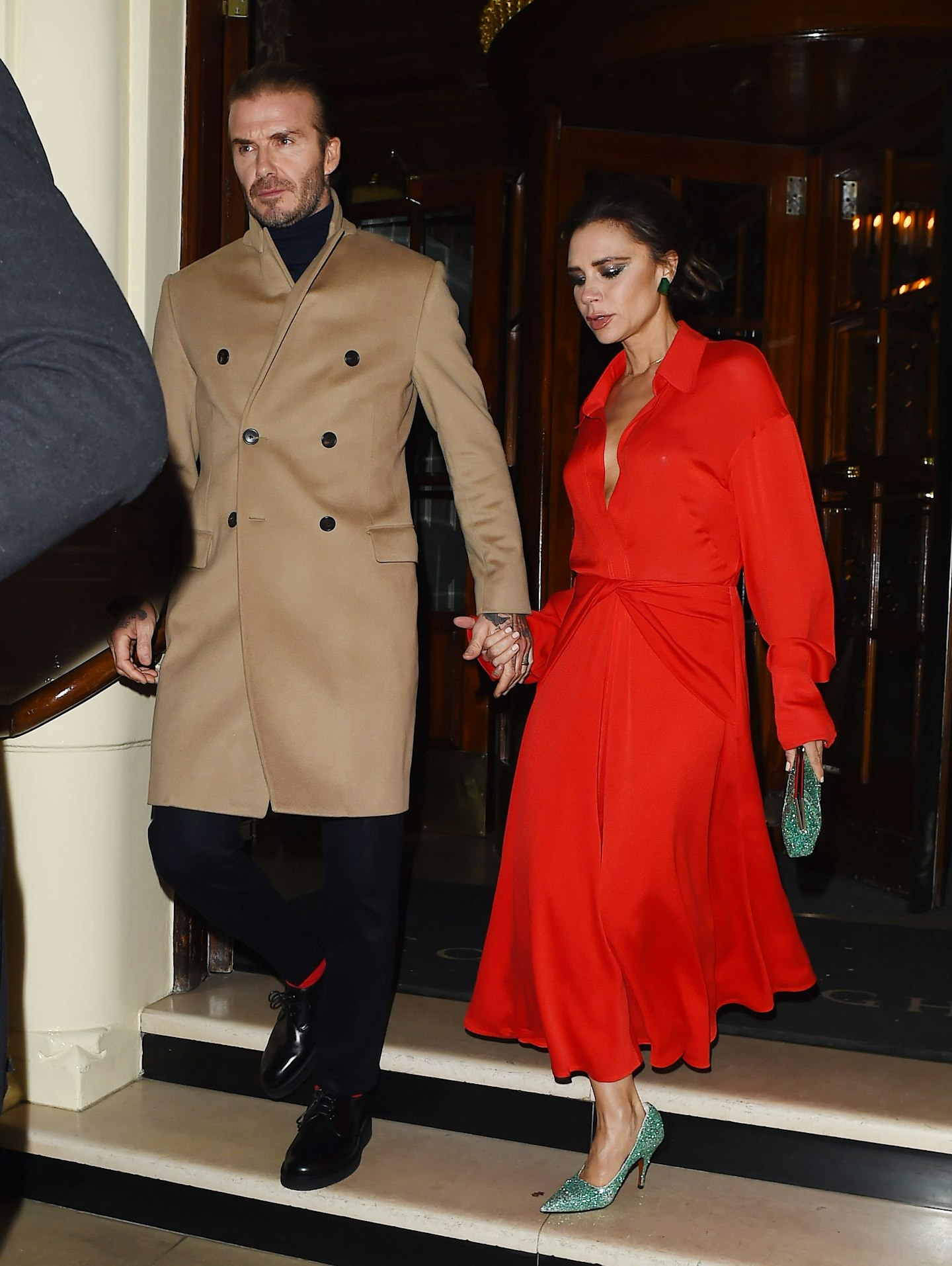 27 of 29
2017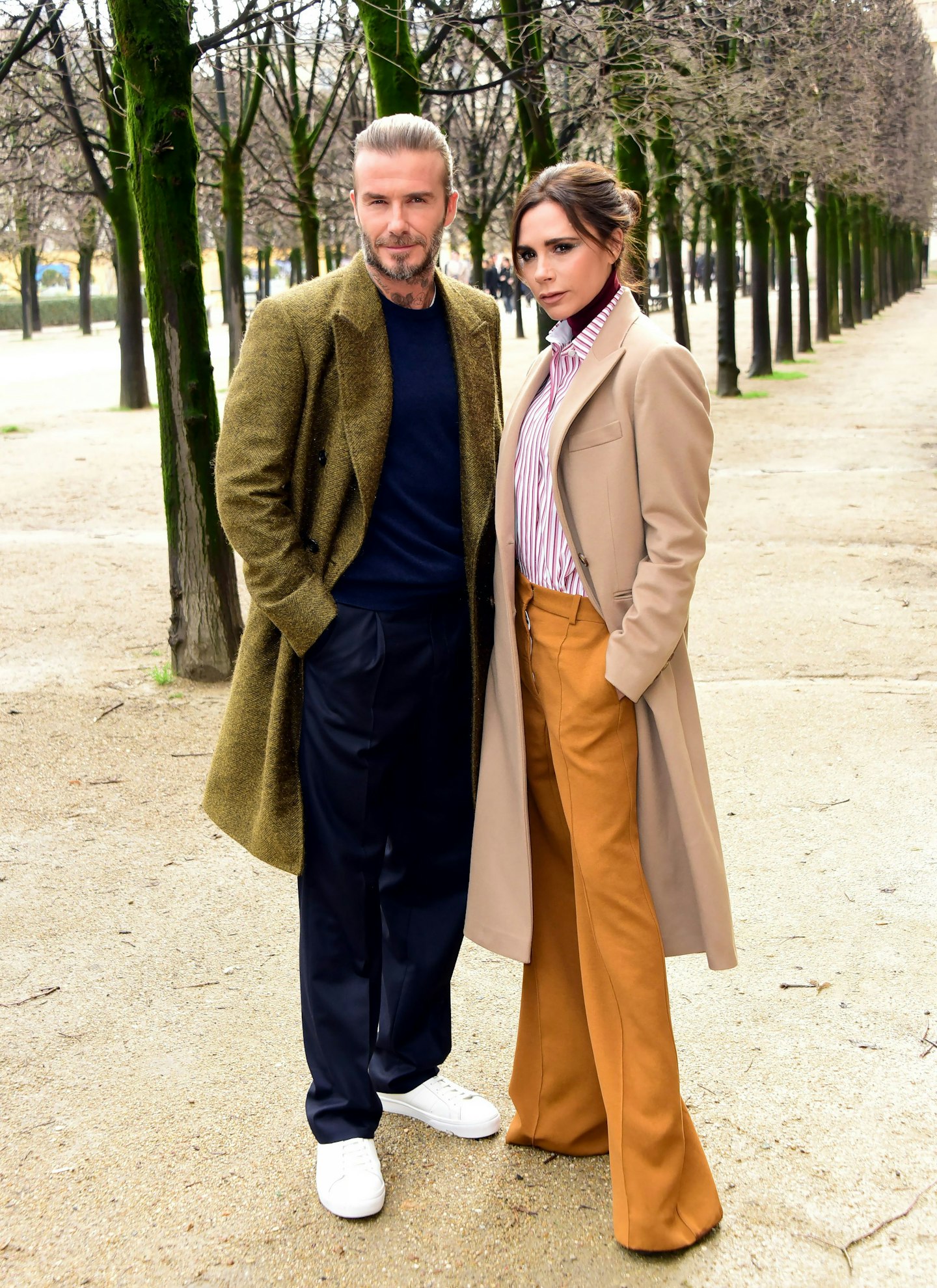 28 of 29
2018
Looking chic at the Louis Vuitton show.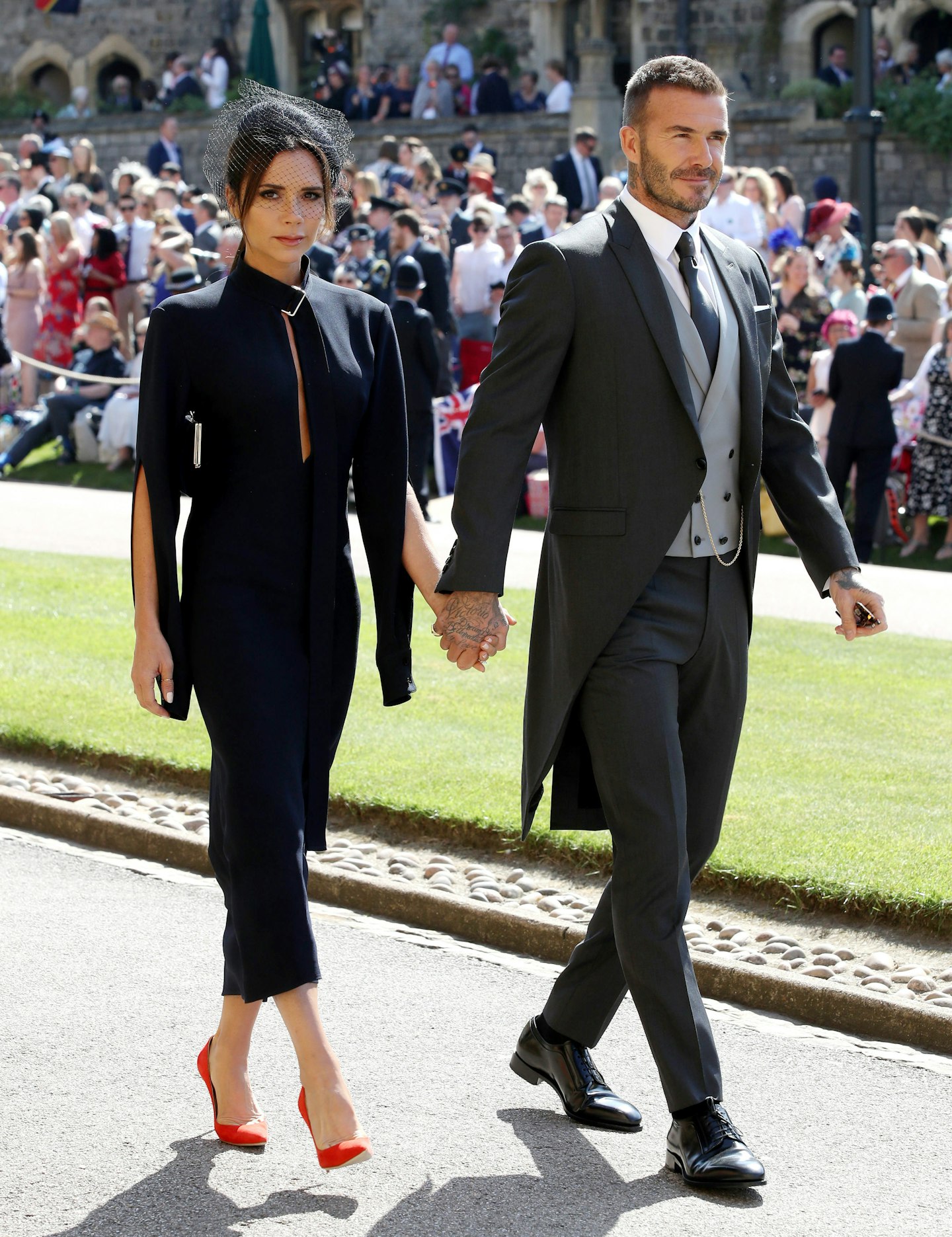 29 of 29
2018
David and Victoria were guests at Prince Harry and Meghan Markle's Windsor wedding.
And while we're told she had a great day, heat's insider says that after over a month together in their Cotswolds mansion, tensions are beginning to show, even though they do appreciate that they are in a much more privileged position than most because of their huge house and its grounds.
"While it was nice to celebrate 'off grid' this year and just enjoy the simple things, Vic has admitted she's finding it difficult not being able to go anywhere or do anything fun," says the source.
"Usually she loves her birthday, and how spoiled she gets – she had been looking forward to being away in Miami for the Easter break and they had been planning a Caribbean trip for her birthday, and then back to Miami for a few days for a day out on a yacht day, followed by a really swanky dinner with a group of friends at one of the five-star hotel restaurants. She is desperate to get dressed up and have somewhere fun to go to. This is the longest time she and David have ever gone without travelling, jumping on planes, or working on projects. On the one hand, it's lovely to have all this family time, but the novelty is wearing off a little. They are all on top of one another, and they're starting to snap at each other."
The insider adds that this is the most time they have ever spent together as a couple since getting together in 1997. Usually they've been so busy, with David spending time in Miami, where he recently launched his first football club. We're told that while it has been great for them to reconnect as a couple and a family, they're really starting to find things tough as cabin fever kicks in.
"They have both realised they are slightly addicted to their jet-set lifestyle and being crazy busy – like going to different cities and countries all the time, as exhausting as it is," our insider adds.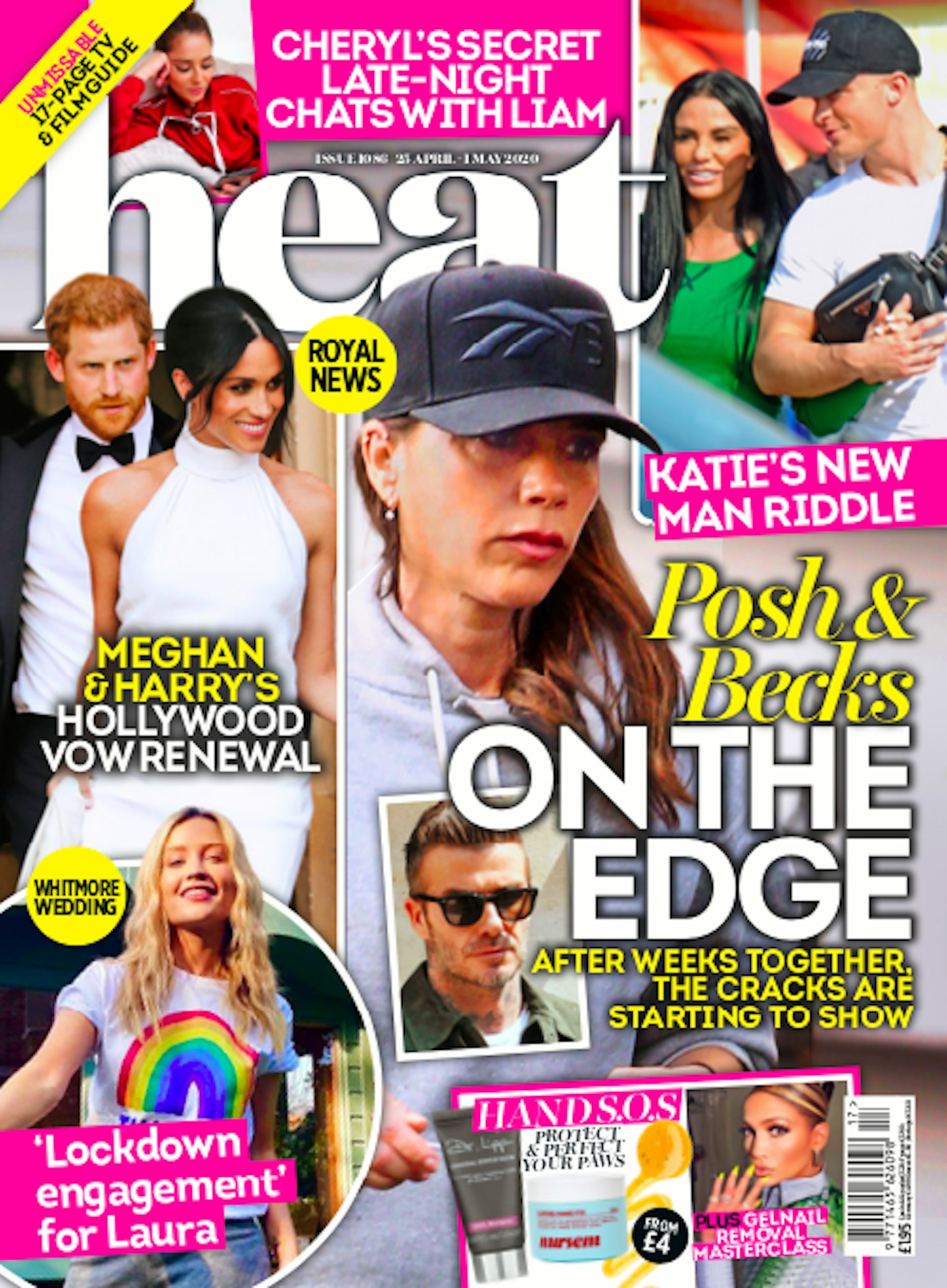 READ MORE celeb news:
"They are enjoying the slower pace of life, and just hanging out at home, getting all this downtime with the kids sleeping more and working out. But, at the same time, both thrive on their busy schedules. So, the boredom has crept in, as have the frustrations of the reality of life – the kids are like any others, they bicker with each other and push buttons. David, in particular, is used to spending a lot of time away from the family in places like Miami, and while he knows he's in such a lucky position, he's finding it hard. Both of them admit they feel on the edge and can't continue like this forever. But, of course, they respect the government's lockdown and just want everyone to come out of this OK."
They are also both trying to work from home to keep their businesses running in these very tricky times. However, the insider says it's not always easy, and fashion designer Posh is struggling to balance her family's needs with her business.
"Both are trying to work, but they're finding it frustrating. Vic is worried as her business is taking a huge hit at the moment, and it's hard seeing everything she's worked so hard to build up stalling and not being able to do anything about it," our source says.
"She's trying to do lots of conference calls, sort out issues and get her staff to focus on upcoming stuff, but it's just so hard to not have control and not be able to jump in to fight all the fires. Also, this is the longest they've gone without seeing Brooklyn, and they miss him terribly. Vic worries about him every day, especially since he's in New York. She's calling him a few times a day to check in on him and Nicola. They can't wait until this is all over and they can go back to a more 'normal' life."
For more celeb goss, check out this week's heat magazine - OUT NOW. Find out how to get hold of heat magazine__.