If you haven't watched Netflix's David Beckham documentary yet (it's called Beckham if you're struggling to find it), then hurry up. The four-part series promised to paint an "intimate portrait" of the former footballer's life – and it didn't disappoint, with both David and Victoria finally addressing his infamous alleged affair with Rebecca Loos. And now a source tells heat that opening up after so many years is something that's left VB feeling deeply uncomfortable.
Our insider says, "Vic didn't want the scandal dragged up again, it's obviously not something she's happy talking about – it was a battle to get her on board. But now it's been addressed, she's also said she feels relieved."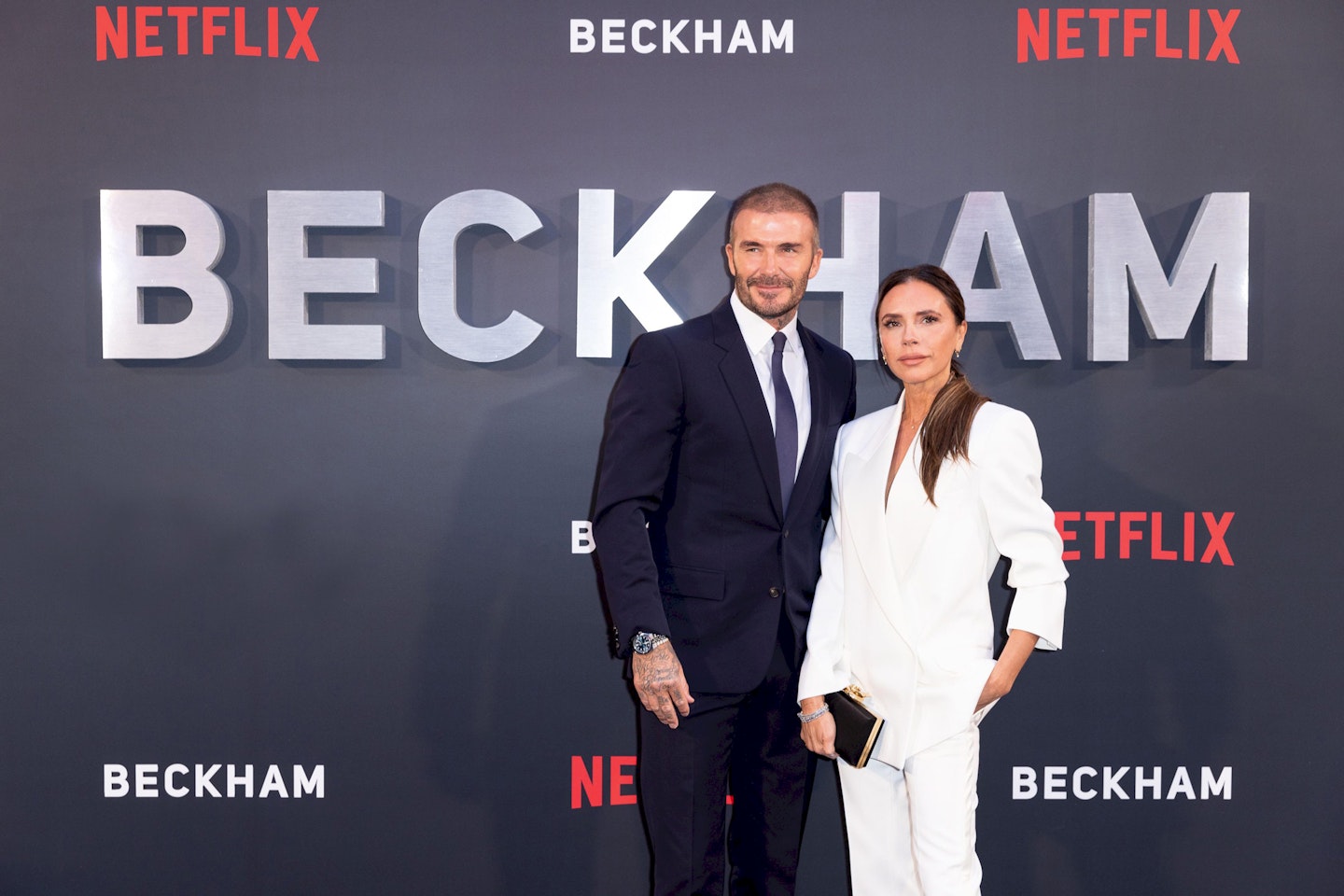 Said scandal dates back to 2003, when David transferred from Manchester United to Real Madrid – spending much of his time in Spain without his family – and the News Of The World reported that he'd had an alleged affair with his personal assistant, Rebecca Loos. At the time, David, now 48, strongly denied the claims, calling them "ludicrous", and the Beckhams have always avoided addressing the rumours directly – until now.
But with award-winning director Fisher Stevens only agreeing to sign up for the documentary if no topic was off-limits, in some ways the Beckhams didn't have much of a choice. Our source says, "David had wanted to do a documentary for years and the film-makers were adamant it would only work if they were completely honest. He also wanted to really shed light on his marriage and home life, and felt like he owed it to Victoria, too."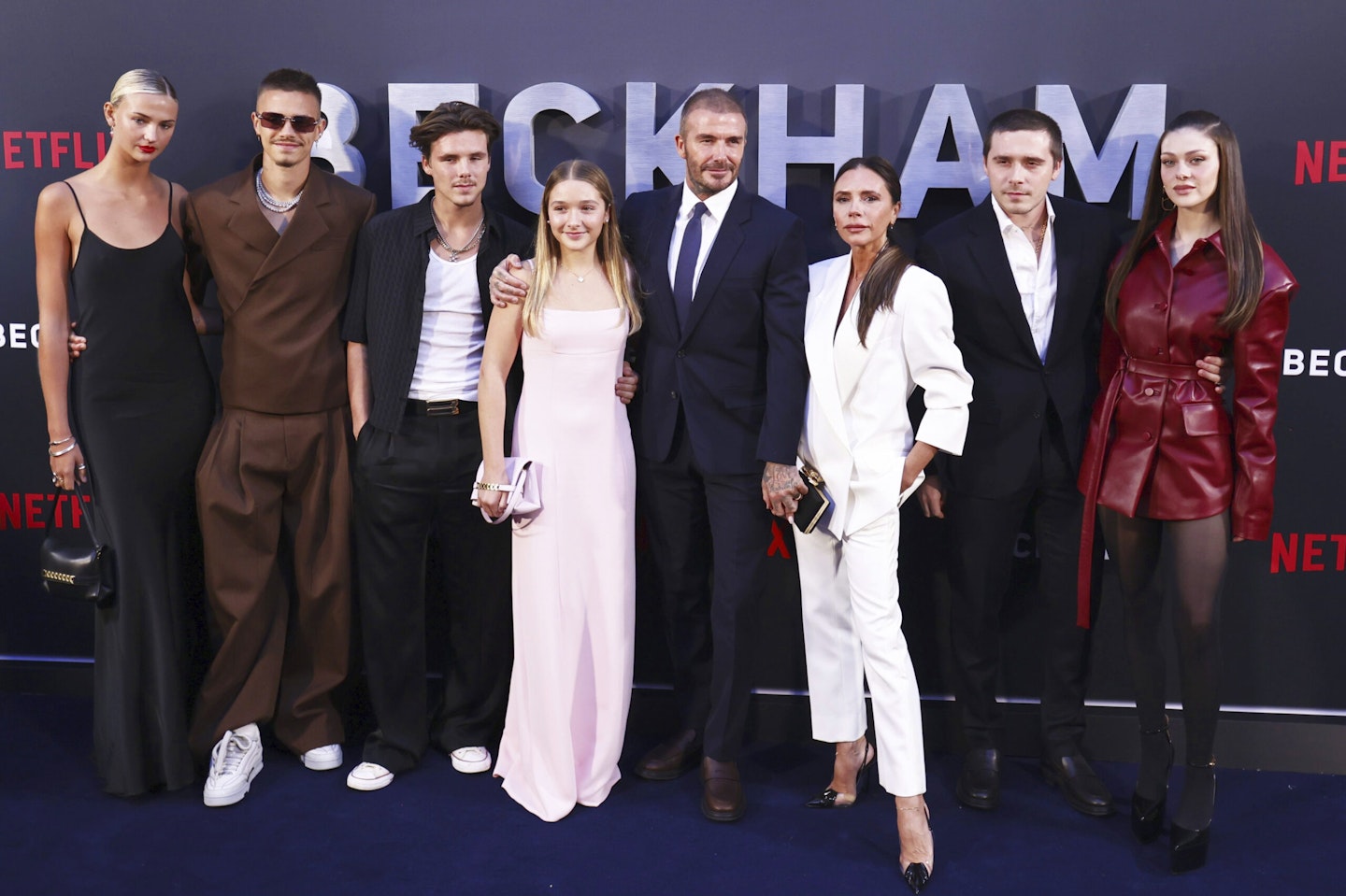 The rumours are finally addressed in episode four of the series. While Rebecca Loos is not named specifically, headlines about an "alleged affair" from the time David moved to Madrid are included, with footage of the couple being hounded by the press as the story gripped the world. As for the Beckhams themselves, you can see the pain on their faces, "There were some horrible stories that were difficult to deal with," admits David, who also says it was the first time he and Posh were put "under that kind of pressure".
And when Victoria, 49, is asked whether the rumours marked the toughest time in their relationship, she is unequivocal. "One hundred per cent," she says.
"It was the hardest period for us, it felt like the world was against us. And, here's the thing – we were against each other, if I'm being completely honest."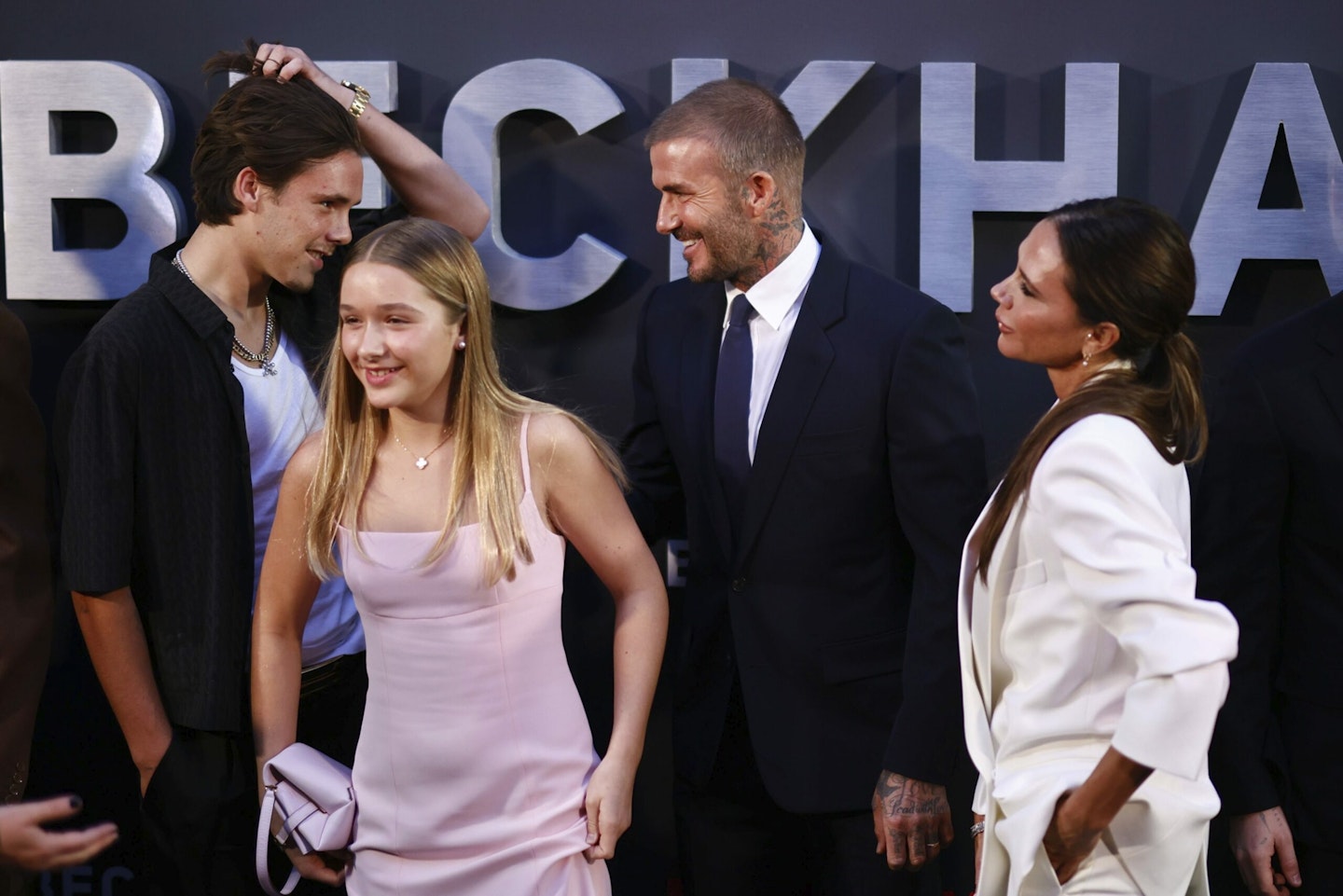 She added, "I can't begin to tell you how hard it was and how it affected me." We even see archive footage of Posh attending one of David's football matches the day after the story broke with the reporter saying, "Much of the world's media is trying to gauge her mood by the look on her face."
And while Posh happily posed with her husband, friends and family at the premiere on the eve of the documentary's release, it was clear she was putting on a brave face.
"She was really nervous on the red carpet, because she knows that the affair scandal is the big headline and that bothers her," says heat's insider.
"She feels that it reduces them as a couple to being defined by this moment in time. It's also dragging a lot of those old feelings back up. When she talks about resenting David it brings her straight back to that period – in some ways, it's like she's reliving it."
The source continues, "Vic's had a knot in her tummy since the series came out, and she's still worried about what they've done. She feels they might regret putting so much out there. She just thinks that this could be risking the all happiness she's worked so hard for. The last thing Vic wants is for anything to change."
And she's not wrong. After 24 years of marriage, the Beckhams seem stronger than ever – and nowhere is that more apparent than in the documentary.
So, how did they get through that terrible time in their marriage? "I don't know, in all honesty," David admits in the series.
"To see her hurt was incredibly difficult, but we're fighters and, at that time, we needed to fight for each other, and we needed to fight for our family." He then closes the chapter once and for all with a definitive, "Ultimately, it's our private life."
As a world-famous couple with a multi-million pound brand to their name, there's always a risk that bringing this story back out of the woodwork will cause a new wave of upset. Especially now that there are four children involved – Brooklyn, 24, Romeo, 21, Cruz, 18, and Harper Seven, 12. Our insider shares, "Vic didn't particularly want Harper or the boys, or even her parents, to see her talking about it. It was a difficult conversation to have with them. The boys already knew about it, but for Harper, this is something very upsetting – she idolises her parents and has had a lot of questions."
And while Rebecca Loos has retreated from the spotlight and now lives a quiet life in Norway with her husband and two young sons, we're told Posh can't help fearing she might be tempted back into the celeb world.
"Another big worry has been that it might cause Rebecca to pop up again, because she's become this person of interest once more. But this time it would be the children who were impacted as well," says the source.
"This is really dragging up the past for David and Victoria. They barely recognise themselves back then – it's like they were different people. Their lives have moved on so much and their relationship is stronger and deeper than ever."
But, in many ways, it seems that tackling the subject in their own words with the help of a director they can trust also may have been their way of reclaiming the narrative. At the end of the series, Victoria says, "I probably didn't realise half of what I've talked about until I started this… what should we call it? Therapy?" S
he adds, "I feel at peace with a lot of what – maybe in our first session – was still a lot of pent-up anger. I understand it now."
And the couple can only hope fans and viewers feel the same way.
WATCH: 'Kady Unfollowed Me!' Mitch & Ella B Play Who's Most Likely To: Love Island Edition