It's a favourite haunt of fashionista Victoria Beckham, so of course she chose Paris for a no-expense-spared getaway with daughter and budding style queen Harper. Not only will it give the duo some much-needed bonding time away from their male-dominated household, it's a chance to blow the Beckham budget and get ready for Christmas.
"Victoria is planning for them to do a girls' trip to Paris once school breaks up for the holidays, as she knows Harper will absolutely love it and it will be a great chance for them to get in some one-on-one time," says our source.
"She's desperate for that quality time with her daughter, who's growing up fast since starting secondary school a few months ago. Suddenly, Harper has gone from being Victoria's little girl to a near-teenager, and it's all change. It's both wonderful and a little bittersweet for Vic."
The last time the mum and daughter were in Paris was to celebrate Posh's long-awaited debut show during the city's Fashion Week in September. The entire Beckham clan was there, but Harper, 11, definitely stole the limelight. Many commented on how grown-up she looked in a self-picked lace dress from her mum's collection (previously worn by VB herself), as she mingled with fashion editors and supermodel sensations Gigi and Bella Hadid.
heat revealed at the time that Vic, 48, was hoping to turn her daughter into her muse, with a source saying, "Harper has been spending a lot of time in her mum's endless walk-in closets. She's loving dressing up and embracing it, and is discovering brands. Victoria wants to create mini versions of her own designs for her."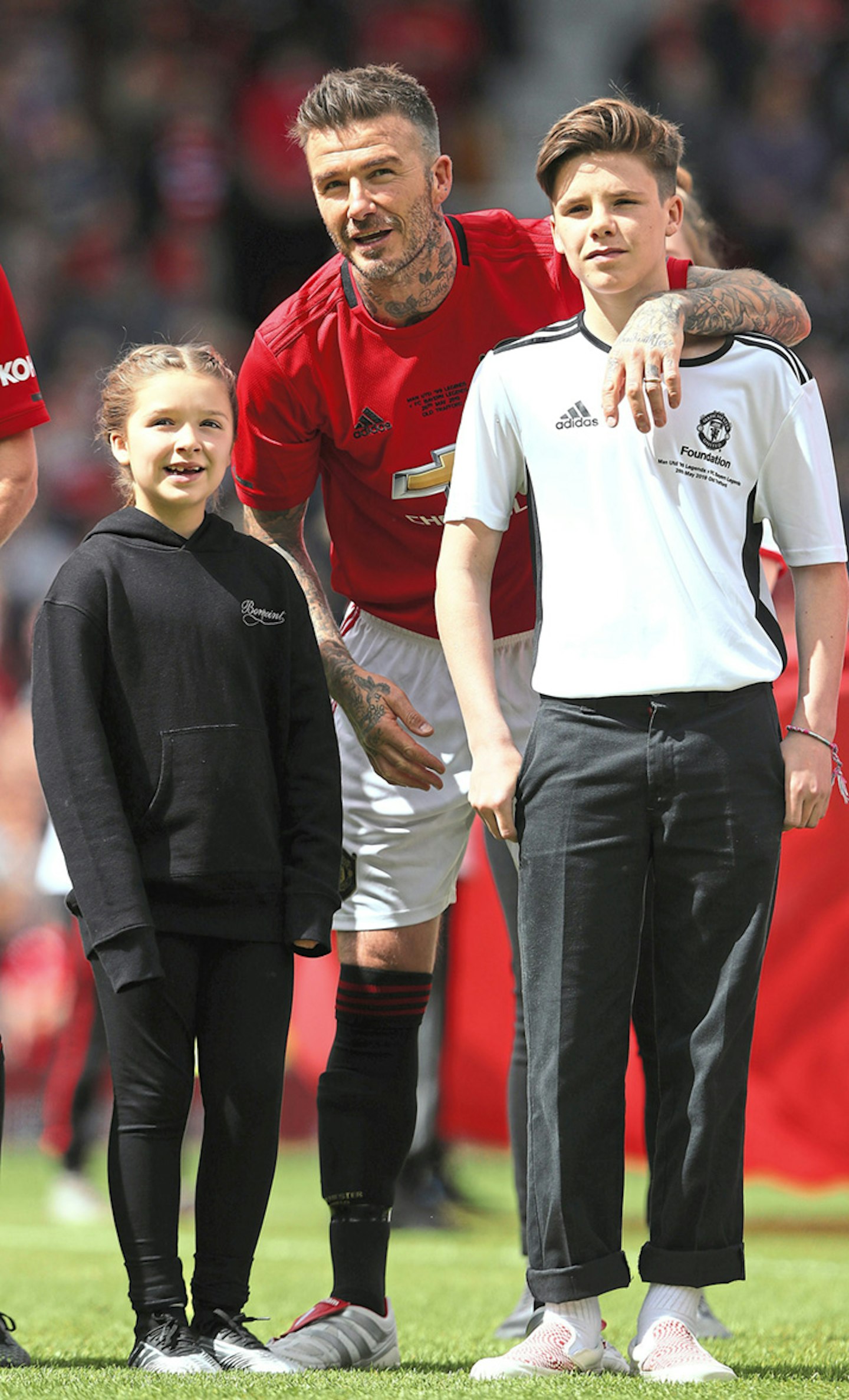 And shopping for designer clothes is top of the list of activities for the trip – as well as picking up gifts for David, 47, Brooklyn, 23, Romeo, 20, and 17-year-old Cruz – with our source saying the bill could hit six figures. Guess the cost-
of-living crisis isn't really a thing when you're worth £400m.
"She's planning a big shopping trip for the two of them around Paris' designer stores, as Harper is now suddenly all about clothes – and no doubt they'll be picking up gifts for the rest of the family, too. Vic's also got a few pampering
spa sessions booked in for them," we're told.
"But really, for all the extravagances, she just wants the two of them to hang out and chat. Vic feels like time is rushing by so fast, and her little girl now has a life of her own with her friends."
A trip to Paris is not the only jaunt Posh has on her agenda before the family travel to their Cotswolds mansion for their traditional Christmas, as we're told that she's hoping to squeeze in a girls' spa weekend with her mum Jackie, sister Louise, Harper, and all of her cousins. "She feels that everyone really needs a bonding trip to unwind before Christmas," our insider adds.
"With things still so difficult with Brooklyn and his wife Nicola, this year has brought a new awareness of how fragile life and happiness are. She realises how important family is, and understands how lucky she has been to have the most loyal family and friends around her all these years. She's hugely grateful for it."