We were all shocked when Love Island 2021 winners Liam Reardon and Millie Court split in the summer and the sadness multiplied when we saw Liam's little Welsh face appear on this season of Celebs Go Dating.
If he's is ready to take part in another romance reality show, then it means that the Liam x Millie love affair is well and truly over.
The former bricklayer has been on dates with a string of singletons on the E4 show, but ahead of the cast's big end-of-series trip to Cyprus, it seems he's reunited with his ex-girlfriend - and no, we don't mean Millie.
Sorry what? Let us explain how we reached this point.
Liam was enjoying his date with the lovely Cindy during the latest episode of Celebs Go Dating, but had his head well and truly turned (to borrow some Love Island lingo) when producers brought in his pre-Love Island ex, Deimante.
Poor Cindy abandoned at the fun fair, she was.
We have to admit, when the Liam's ex rocked up we couldn't help but notice she shares a striking resemblance to none other than our girl Millie - right down to the luscious blonde locks. SOMEBODY has a type.
During his chat with Anna and Paul back at the agency, the dating experts told Liam that if he wanted to he could bring both ladies on the trip to which Liam naturally was down for.
"So... plan, we take them both," he decided before adding, "If they'd like to go and they feel comfortable."
However, it seems Liam will making a go of things with Deimante rather than Cindy as pictures obtained by MailOnline show the pair looking rather cosy as they take a stroll on the beach before she gives him a peck on the cheek.
We wonder if Deimante is aware of Liam's penchant for girls releasing wind in this presence....
Ahead of his appearance on Celebs Go Dating, Liam revealed to Closer Online, "Some people say [their ick is] farting but if a girl farts in front of me I'd love that."
He went on to say, "It's funny though. It shows they're comfortable in front of me.
"I know people who have been in relationships for five years and they've never farted in front of each other. That's not happening with me. After the third date you've got to be comfortable."
Duly noted, Liam.
When did Liam Reardon and Millie Court split up?
Liam Reardon entered the Love Island 2021 villa on day one, and left hand-in-hand with girlfriend Millie the winner of the series on day 58 – despite THAT Casa Amor recoupling.
The pair broke up a year later (July 2022) and although their break-up statements suggested their split was amicable, rumours Liam had been unfaithful quickly began swirling on social media. After Millie defended Liam and insisted he hadn't strayed, the former bricklayer has now admitted it had been "a difficult few months" following the break-up and those rumours.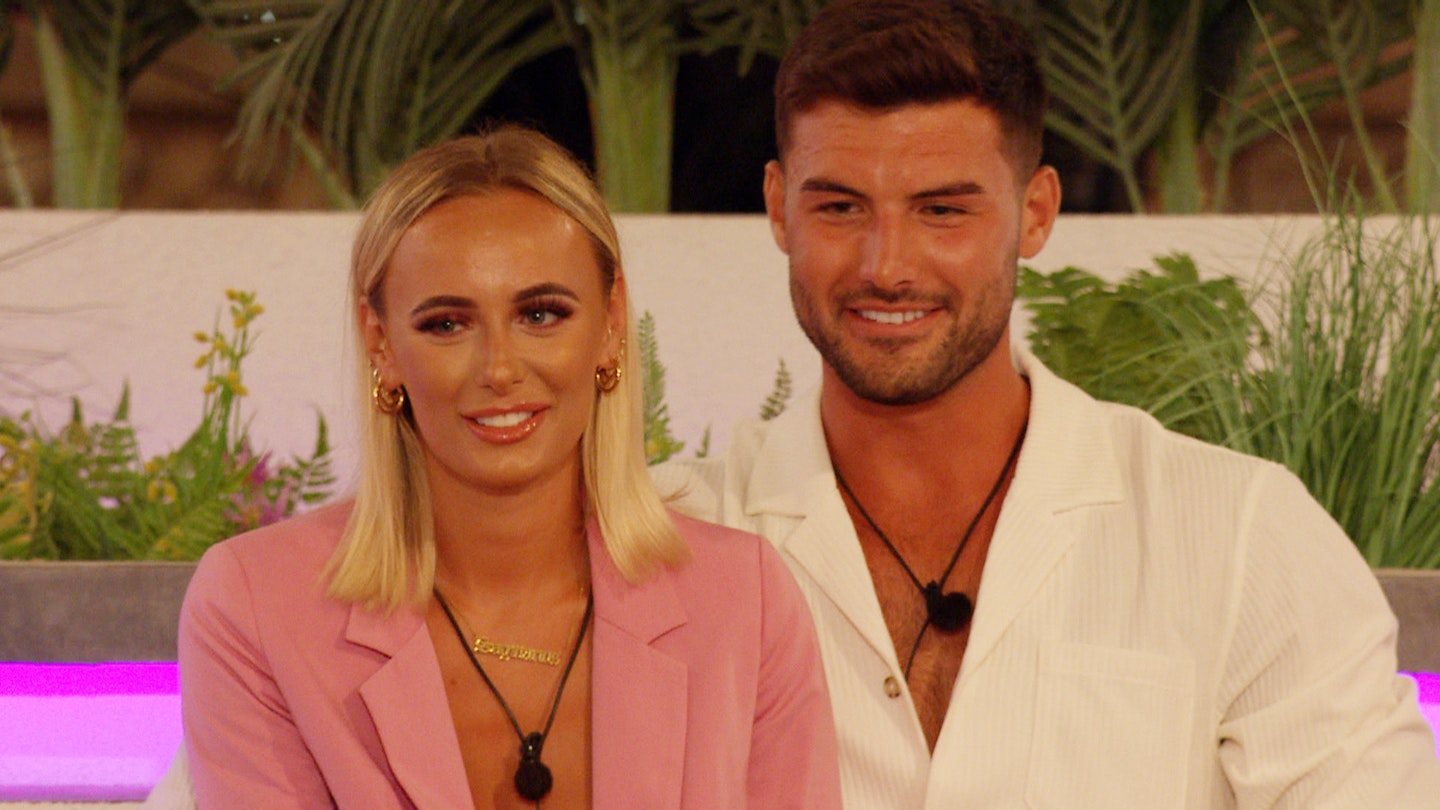 He then told his social media followers, "I'm doing good so thank you to all that asked. It's been a difficult few months, with moving from my home in Essex to moving back to Wales and now living back in Essex on my own.
"Break ups can be very hard and being in the public eye makes in that extra bit more difficult to deal with especially when you have rumours etc coming out and people judging your character off something which isn't true."
Liam continued, "But I've been down before and when you're down you can either stay down or do what you can to pick yourself up dust yourself off and move forward. And that's what I'm doing. Just want to say love to all you guys who follow and support me, especially over these past few months it means the world."
Who is Liam Reardon?
Ahead of his appearance on Love Island, tall-dark-and-handsome Welsh lad Liam described himself as a bricklayer, but according to his mates, he had a reputation as 'Mr Steal Your Girl'.
However, things soon changed when he entered the villa and was sent on a date with Essex gal Millie Court - who later became the modern Gavin and Stacey and went on to WIN the show.
After leaving the show and moving into a plush £1m Essex pad together, Liam admitted he had "nothing to wake up for" as he opened up about post-Love Island life during an appearance on the Heavy podcast.
He explained, "I came off [Love Island], I've been put into Essex, no family no friends. Obviously, I'm with Millie, which is good... I'd wake up, but have nothing to wake up for."
Liam added, "Millie was getting all these [deals] and doing really well, and I was starting to panic, 'am I going to go back to work?'"
Liam and Millie split in July 2022.
How old is Liam Reardon?
Liam is 23 years old. We know, he doesn't look it, does he?
Where is Liam Reardon from?
Did you not hear his accent? Liam is from Merthyr in Wales, which is near Cardiff.
Why did Liam Reardon go on Love Island?
He was after a 'partner' and confessed that he was 'struggling to find someone'.
Liam describes himself as, "Loving, I've got a lot of love in me. Caring, very, very fun and a good person to be around."
Liam Reardon and Joanna Chimonides
Liam has a few celebrity crushes including Louisa Johnson and Nicole Scherzinger but it turns out he slid into former Love Islander Joanna Chimonides DMs.
"I did message her before. She didn't answer," he fessed.
Does Liam Reardon have Instagram?
He sure does, go and follow him over on @liamreardon1.
WATCH 'I Ain't Proposing!' Ekin-Su & Davide Play Mr & Mrs