Love Island's Liberty Poolewas easily this year's stand-out star. From her heartwarming friendship with Kaz Kamwi to heroically leaving her boyfriend Jake Cornish DAYS before the final in the name of self-love - she's truly a force to be reckoned with.
Don't even get us started on her dedication to abodycon dress and Ruby Woo lipstick.
Liberty, Boux Avenue's latest ambassador, shared all about her love life since leaving the villa and honestly? We are living.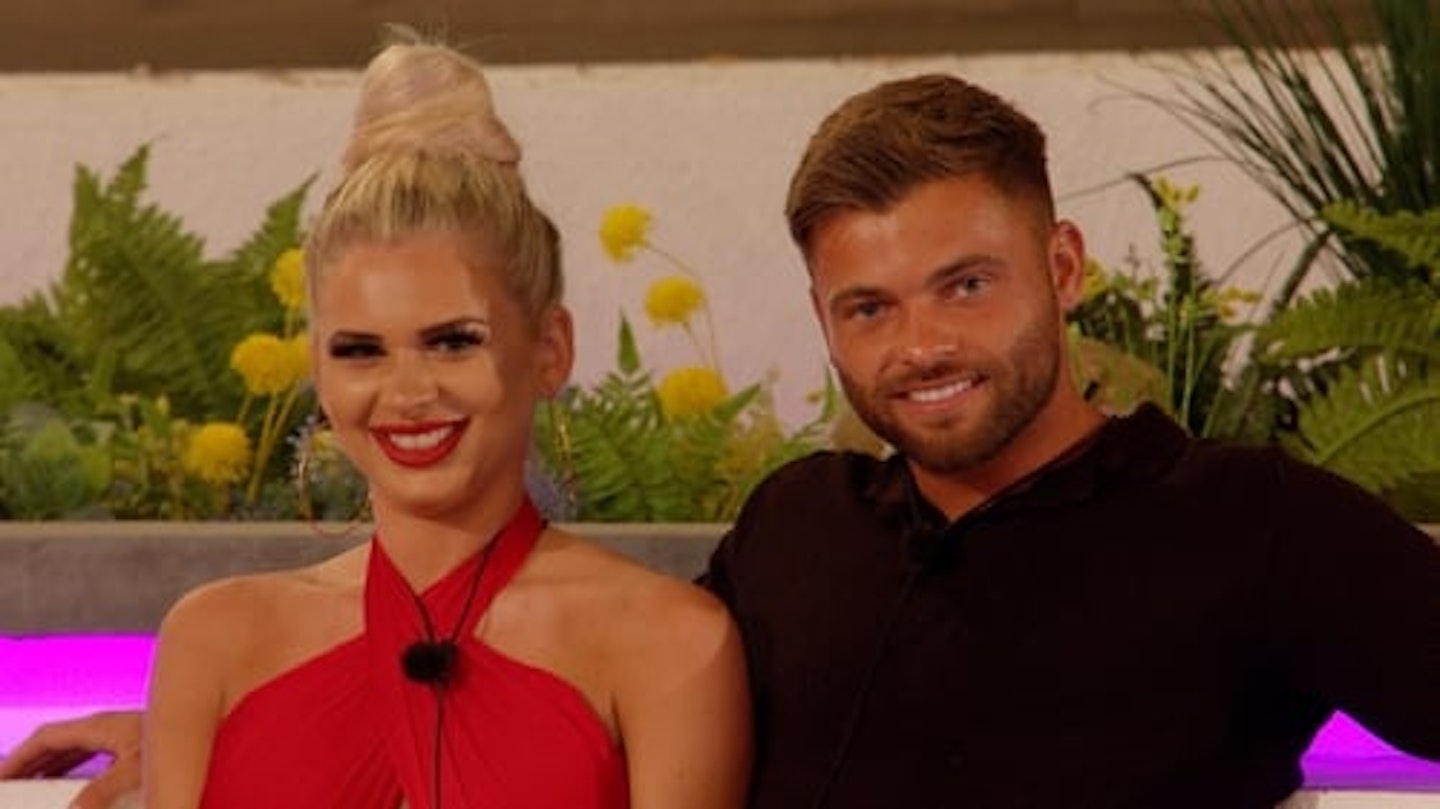 The 22 year old exclusively told heat, "I'm not really focusing on guys. People saying that I've inspired them after they've seen my journey means a lot more than guys just sliding in my DMS. I really want to focus on myself and what I am doing, that's my main priority at the moment."
She then threw shade at her former flame by explaining that she hopes her next relationship will be 'real and true'. You tell 'em, hun.
She confided, "I don't to jump from relationship to relationship, the next person that I meet I want to make sure that it's a long-term thing and something real and true."
A girl that knows what she wants. 👏🏻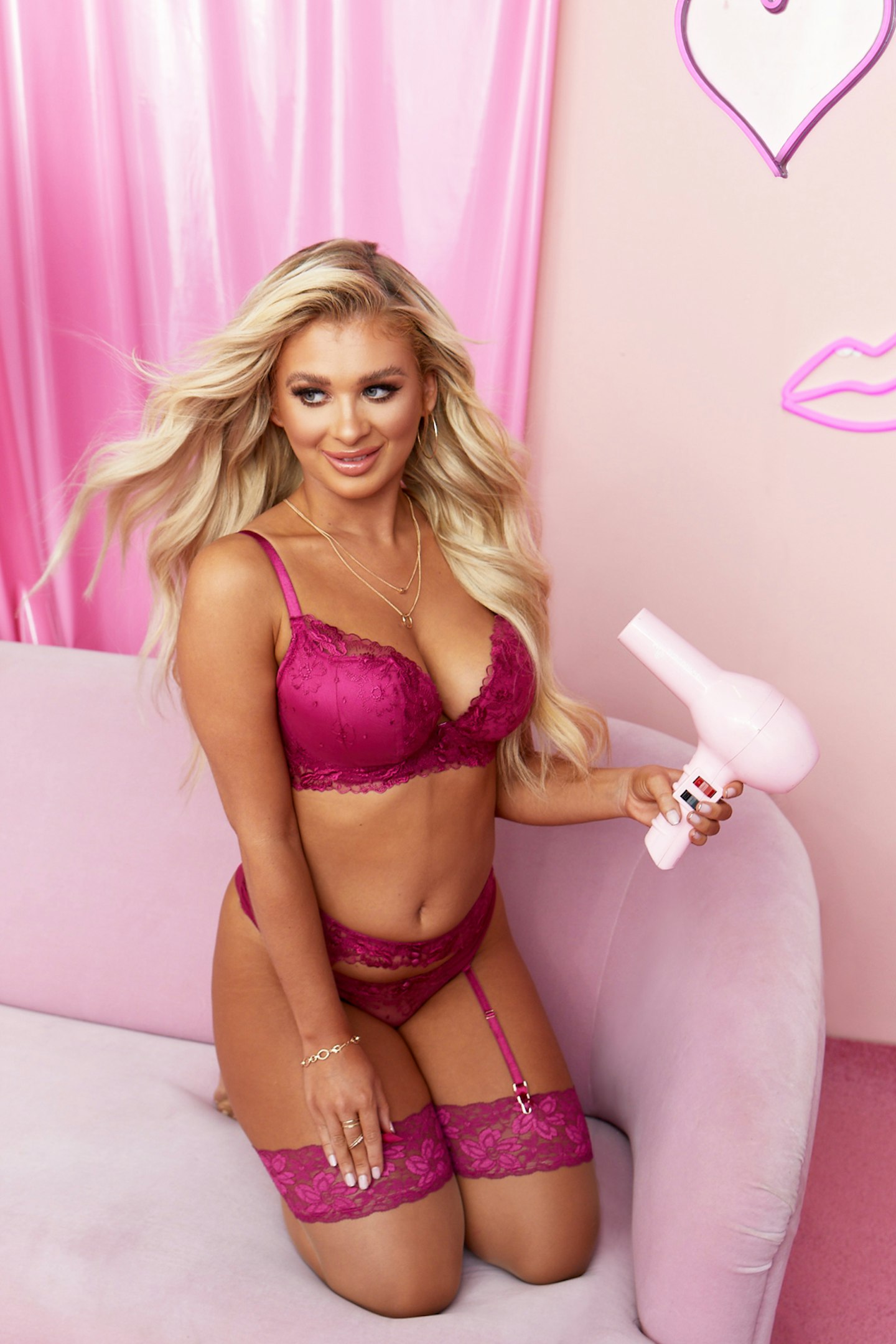 In other news, Liberty has brought out her very own lingerie edit with Boux Avenue and it is 50 shades of glorious.
Speaking exclusively about the range, the Love Islander said, "My collection will be inclusive because I've always had trouble finding the right bras because I'm bigger chested, so my new collection will have bras that are DD+ as well. I want girls to wear it and feel great in their own skin. I'm not a skinny minnie and I have a tummy, but I was wearing Boux Avenue and felt great. That's how I want girls to feel when they wear this collection, too."
Shop the best bits from the collection or check out the whole lot here...
Check out: Liberty Poole's Boux Avenue edit
Just so you know, whilst we may receive a commission or other compensation from the links on this page, we never allow this to influence product selections
Love Island's Liberty Poole Boux Avenue collection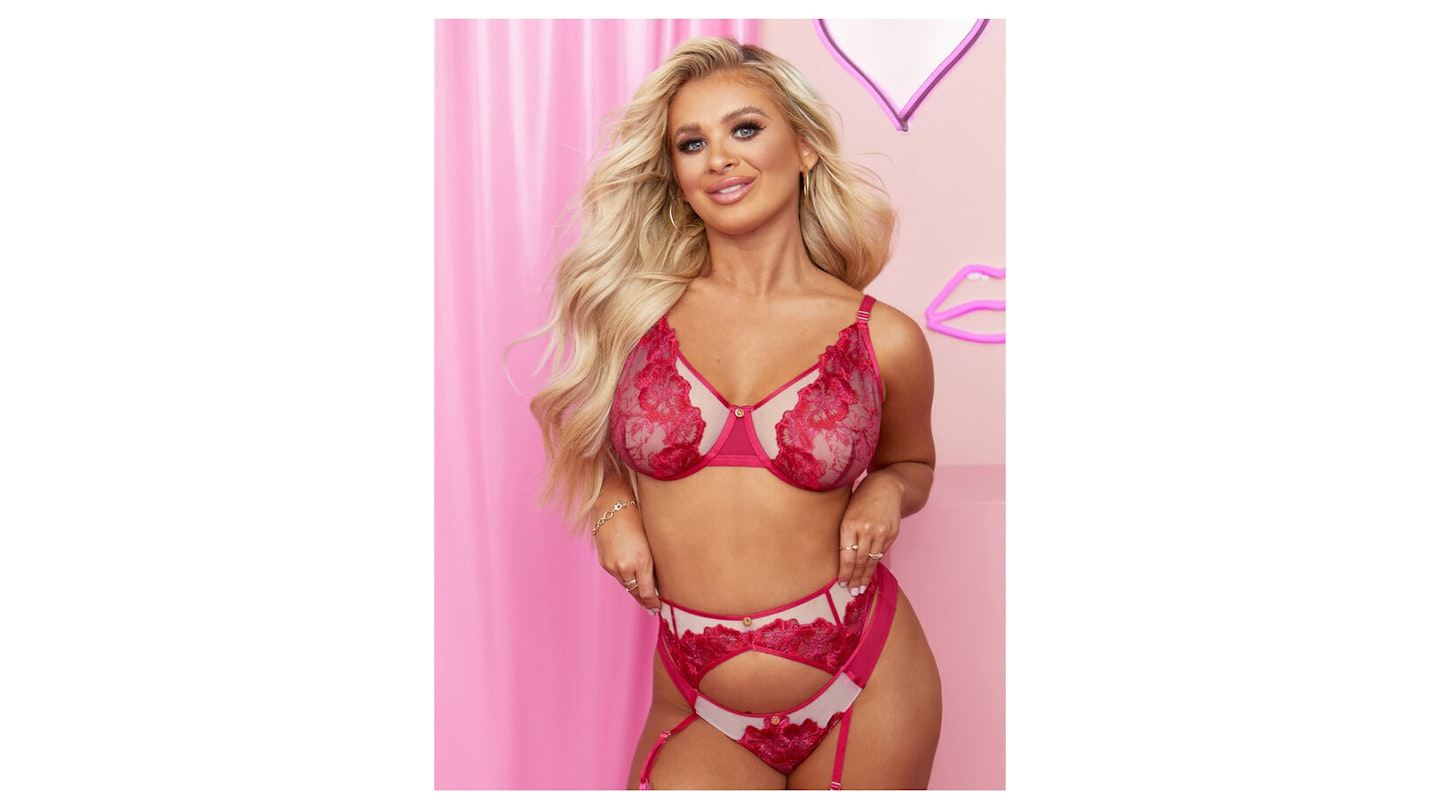 1 of 9
CREDIT: Boux Avenue
Tillie unpadded high apex plunge bra - Magenta
In need of a new plunge bra? Then look no further than this one. We're loving the feminine detailing, the floral embroidery and the fit - plus it's unpadded.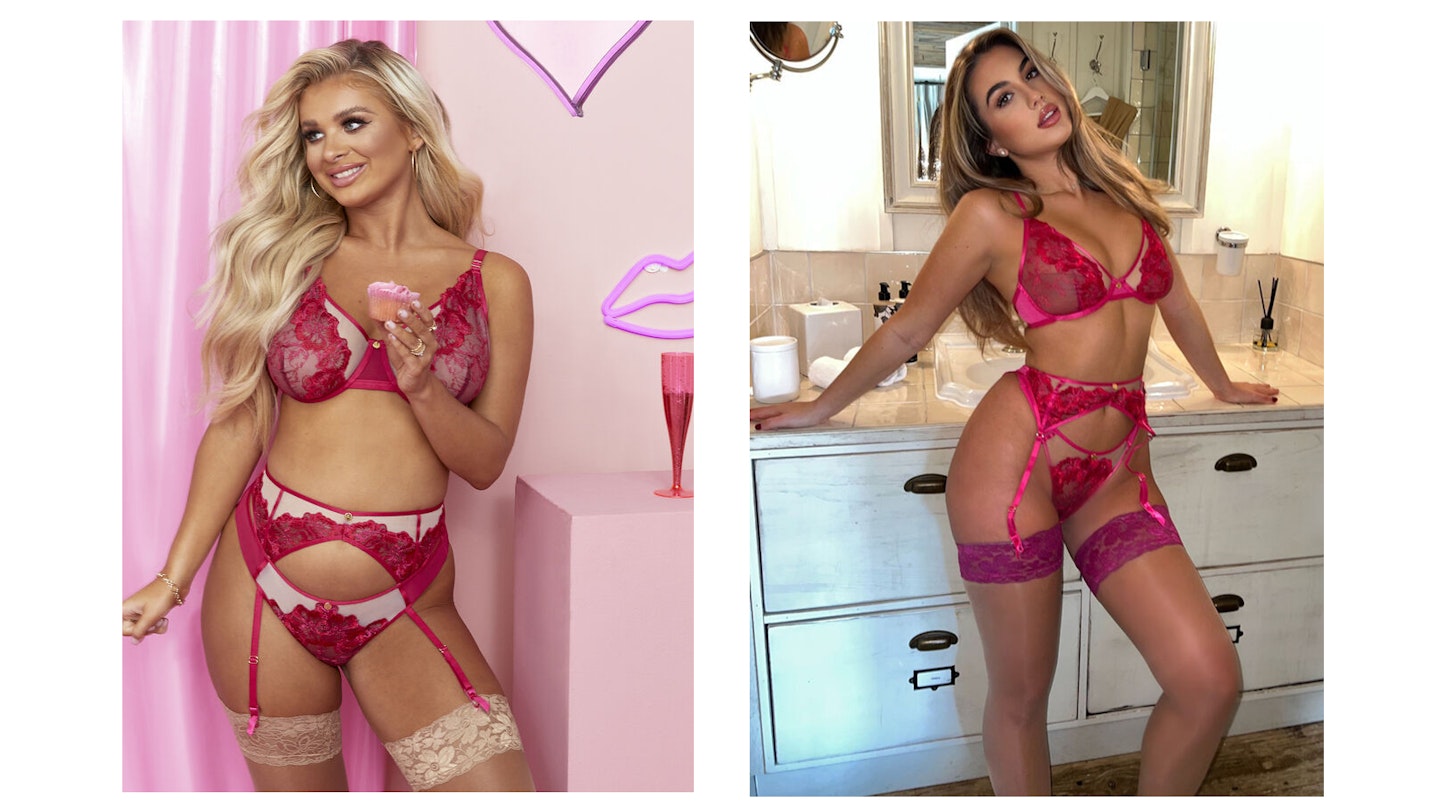 2 of 9
CREDIT: Boux Avenue
Tillie thong - Magenta
Get the matching thong for less than £20 to recreate Liberty's look.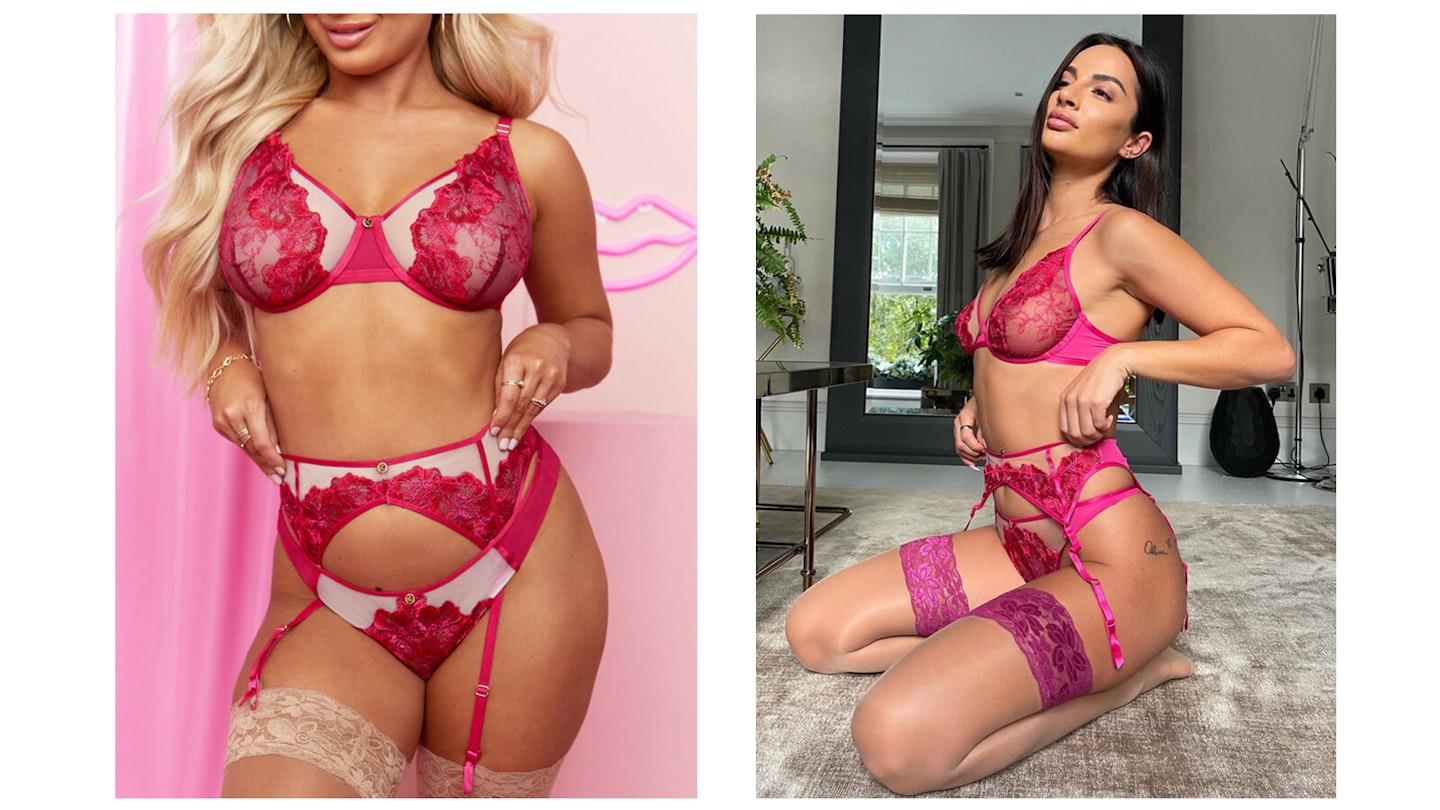 3 of 9
CREDIT: Boux Avenue
Tillie suspenders - Magenta
We're obsessed with this set which is why you need the suspenders to complete the look.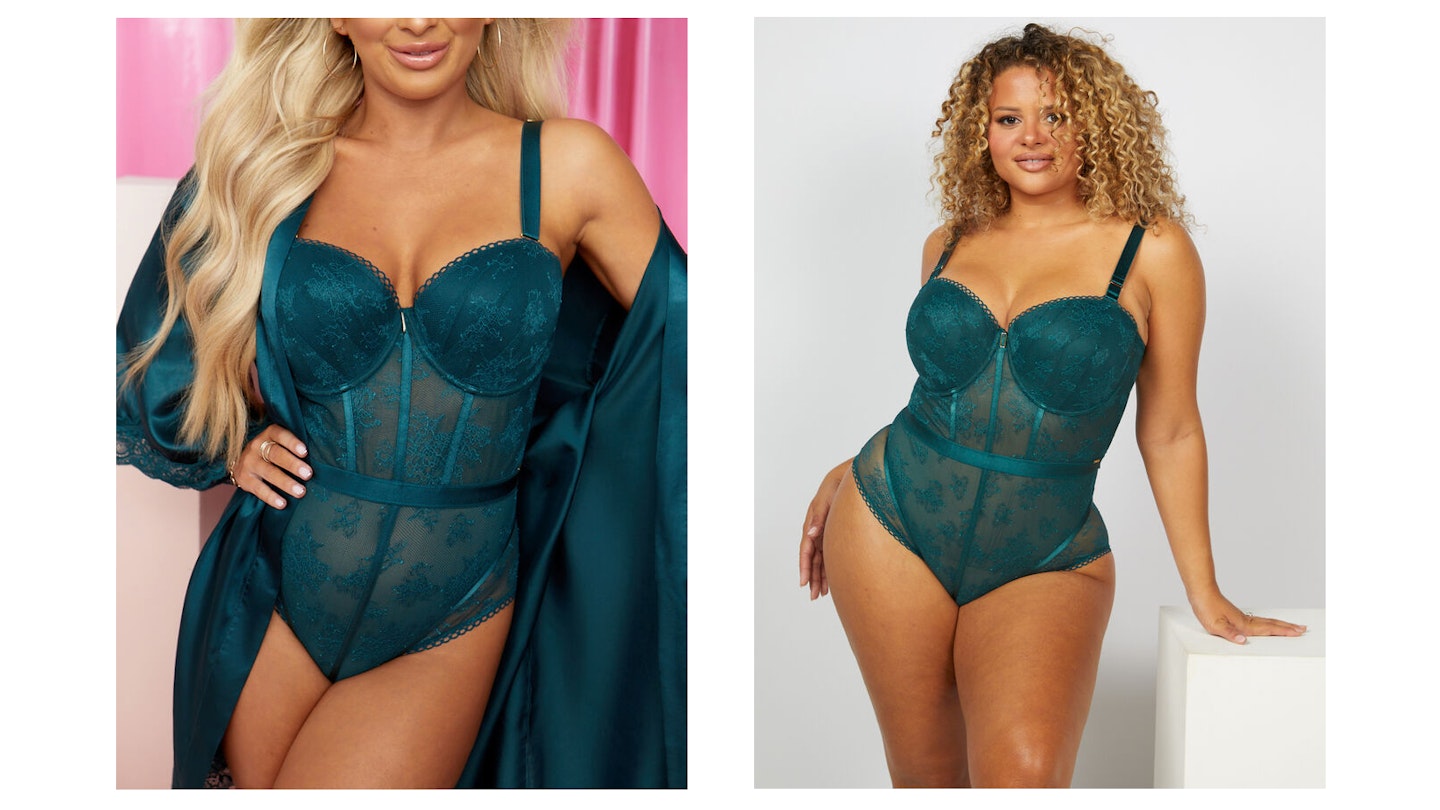 4 of 9
CREDIT: Boux Avenue
Emmy multi-way brazilian body - Emerald
We are living for this bodysuit. It has detachable straps so you can either wear it strapless or as a cross over, the cups are lightly padded and the waistband is flattering on all shapes and sizes.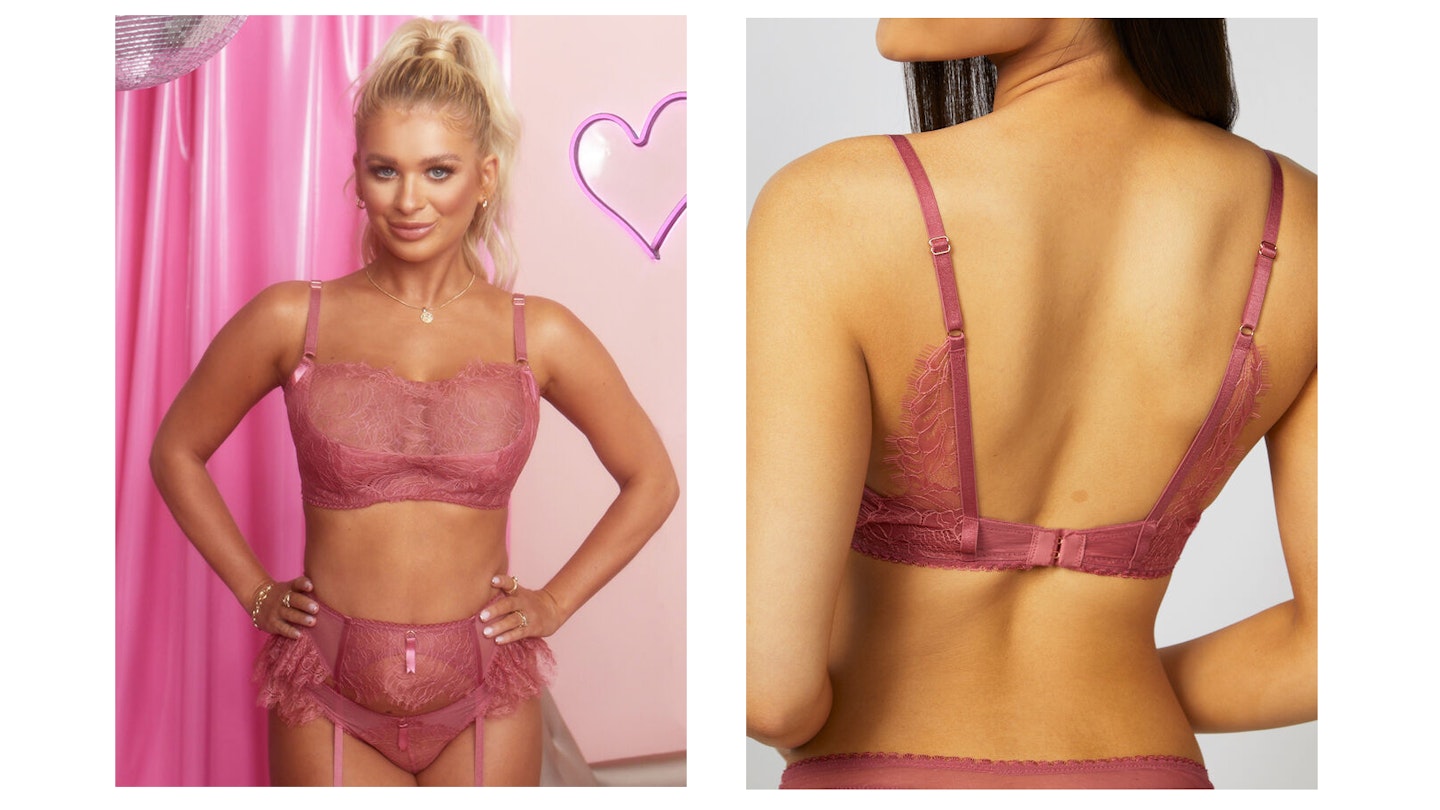 5 of 9
CREDIT: Boux Avenue
Osteria eyelash lace bandeau bra - Rose Pink
We need this pink bandeau bra in our lives ASAP. It's gorgeous, feminine and exactly what we want to be wearing. We're also loving the low bra strap because it means you can wear it with a low cut dress.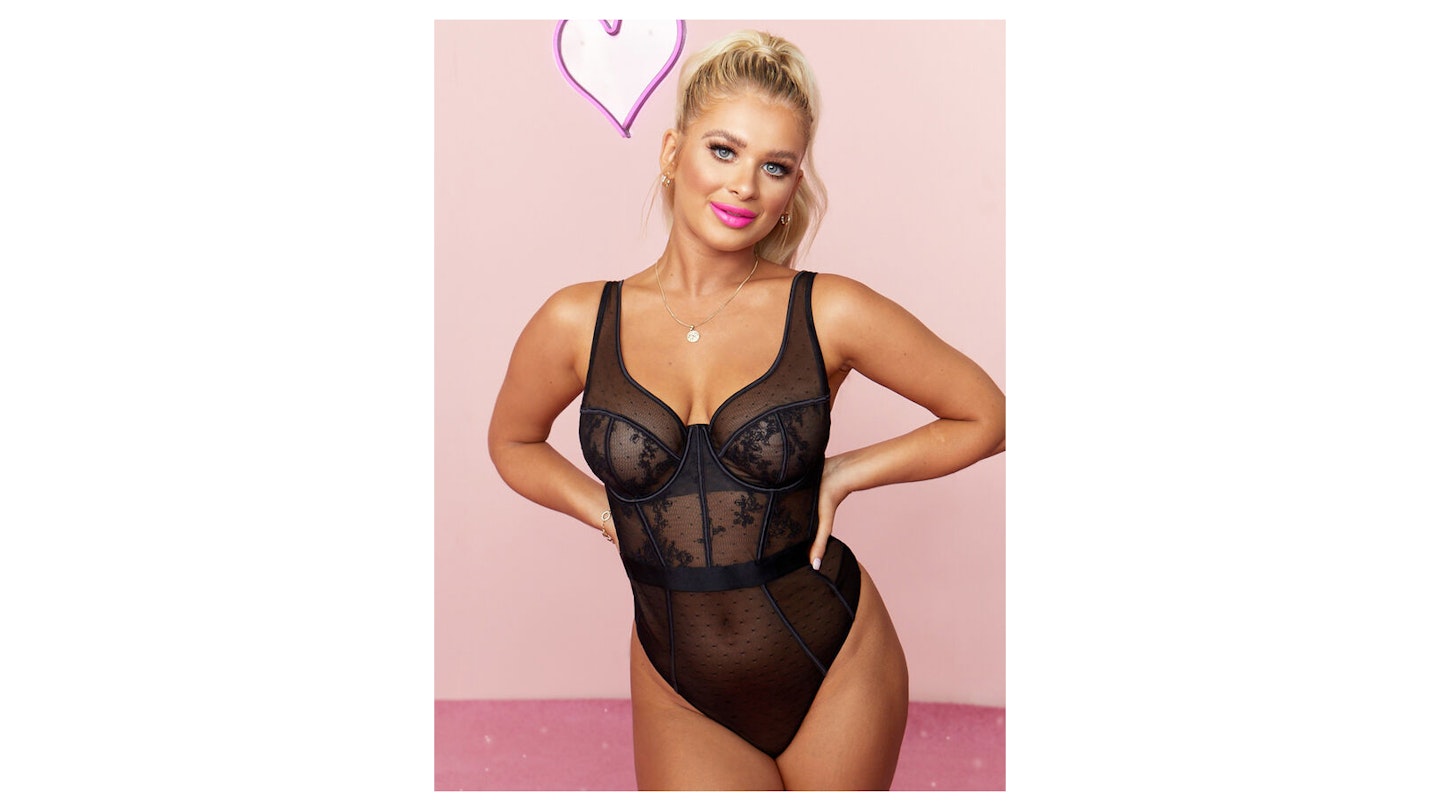 6 of 9
CREDIT: Boux Avenue
Neomi high apex plunge body - Black
Again, you can't go wrong with a black bodysuit. This one would even look good on a night out with a black pair of trousers and heels.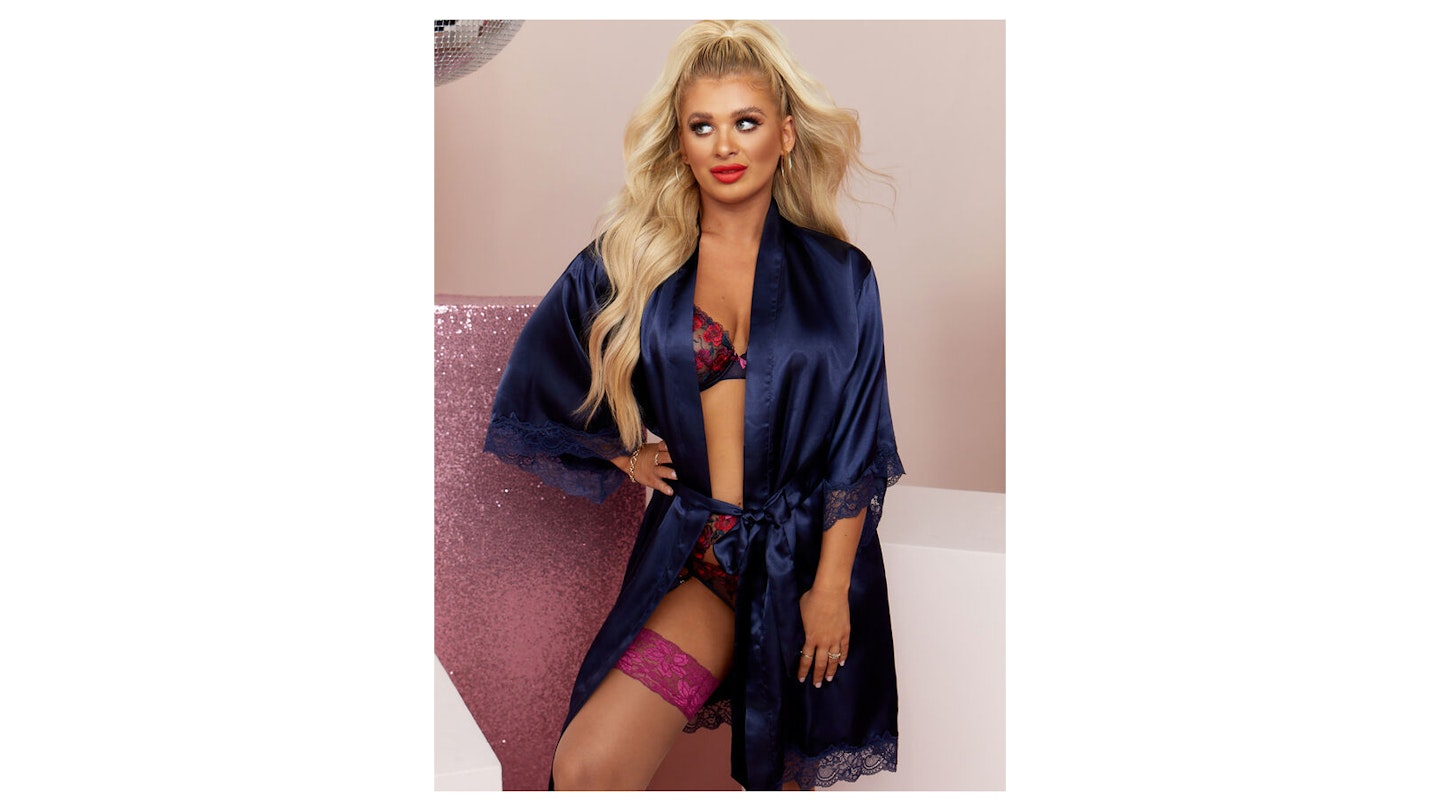 7 of 9
CREDIT: Boux Avenue
Marnie satin and lace robe - Navy
We all love wearing a satin robe. We chuck them on first thing in the morning, after getting out of the shower or while we're doing our make-up (and pretending we're filming a YouTube video). This navy one looks oh so boujee too.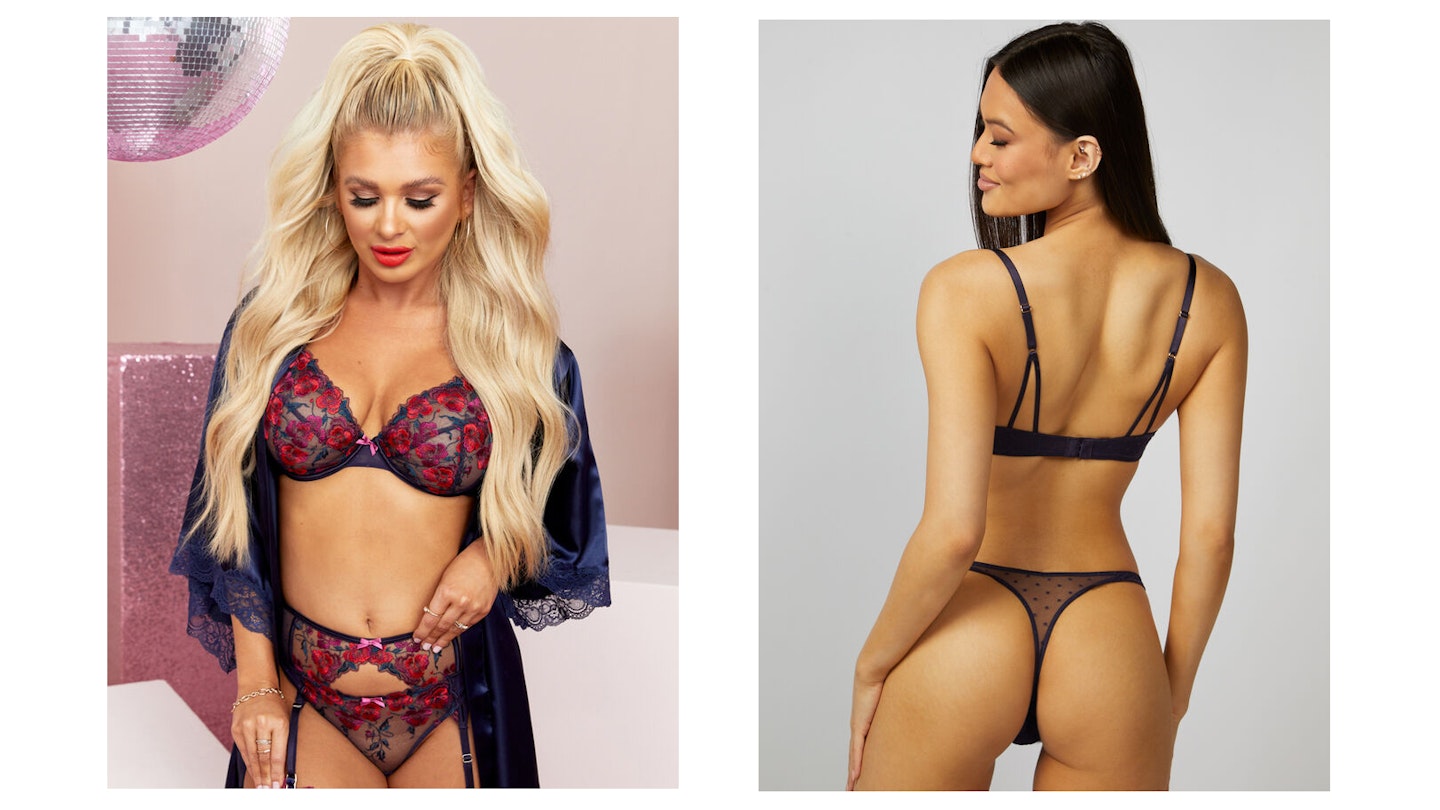 8 of 9
CREDIT: Boux Avenue
Khalo pansy plunge bra - Navy Mix
This floral plunge bra is absolutely gorgeous. We're loving the print, the fit and the mesh detail.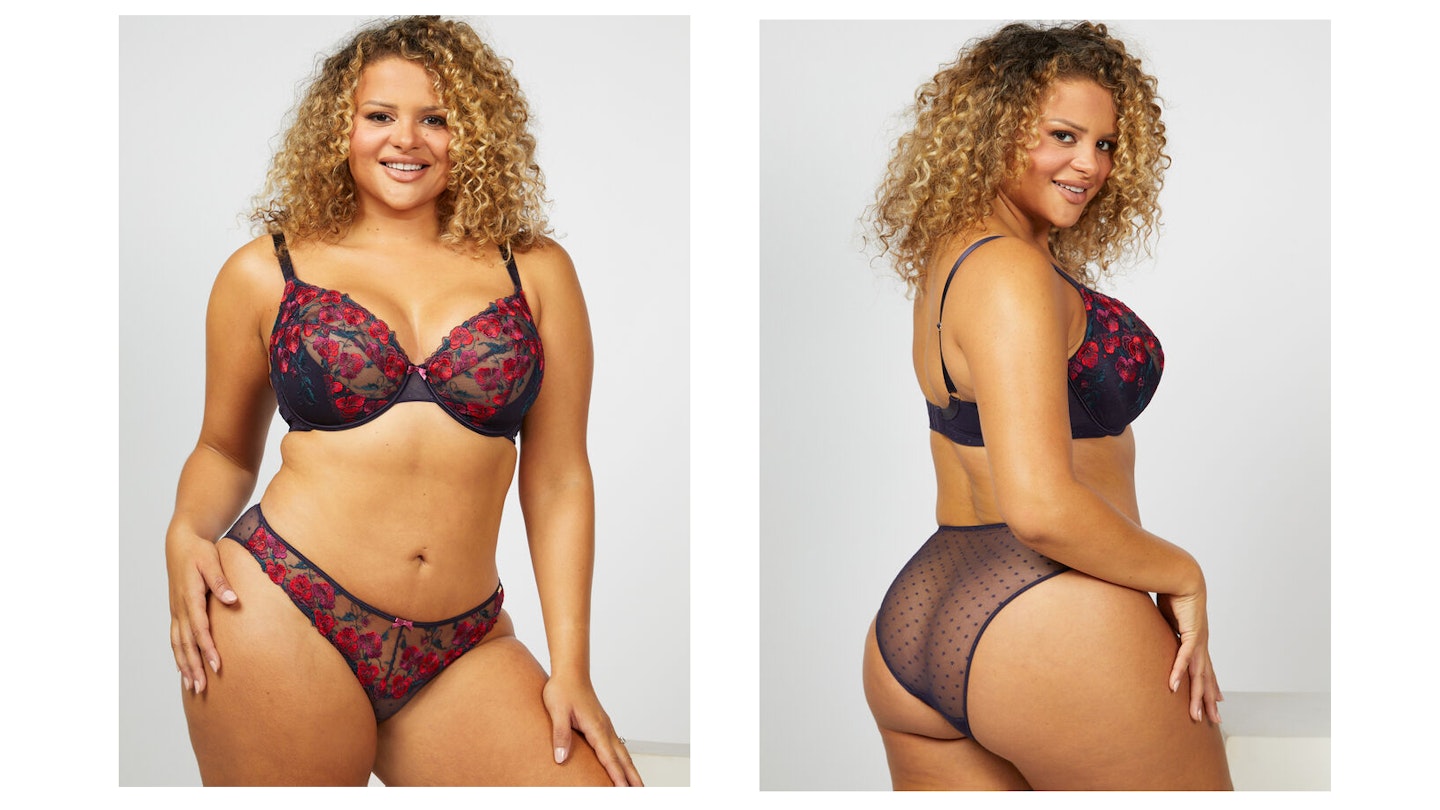 9 of 9
CREDIT: Boux Avenue
Khalo pansy briefs - Navy Mix
We're so here for these briefs - the sheer floral print on the front and the sheer detail on the back. We need them.
Now! More news!
How Love Island star Liberty Poole's set to become a 'multi-millionaire'
Love Island EXCLUSIVE! Jake Cornish admits he 'got it wrong' with Liberty Poole
Love Island's Liberty Poole announces HUGE career news and blimey
In other news, fellow Islander Lucinda Strafford shared an update on her relationship status and we were definitely not expecting it.
She revealed to heat how she's now she's 'taking things slow' with ex-boyfriend Aaron Connolly after they cooled things off in March.
Lucinda said of the blossoming romance, "My ex is on the scene and we're just seeing where things go. It's really, really early stages. I mean, I'm at my mum's house and everything.
"We broke up in March and I can't remember how long after I left love Island, he dropped me a message and I ignored it. But yeah, we've just met up a couple of times it's still really early stages."
Love's young dream, eh?