One thing that's always baffled us about Love Island is why the producers force us to watch the Islanders spit food and drinks into each other's mouth every summer in frankly GROSS challenges like Spit The Roast and Lip Service.
There's nothing sexy about watching the contestants trying to make a smoothie with their mouths (vom) and we're not quite sure how it helps them find love either.
If you find the challenges stomach-churning like us, you'll be pleased to know that the Lip Service challenge has been given the axe, a year after ITV bosses confirmed Spit The Roast wouldn't be returning. Thank goodness for that…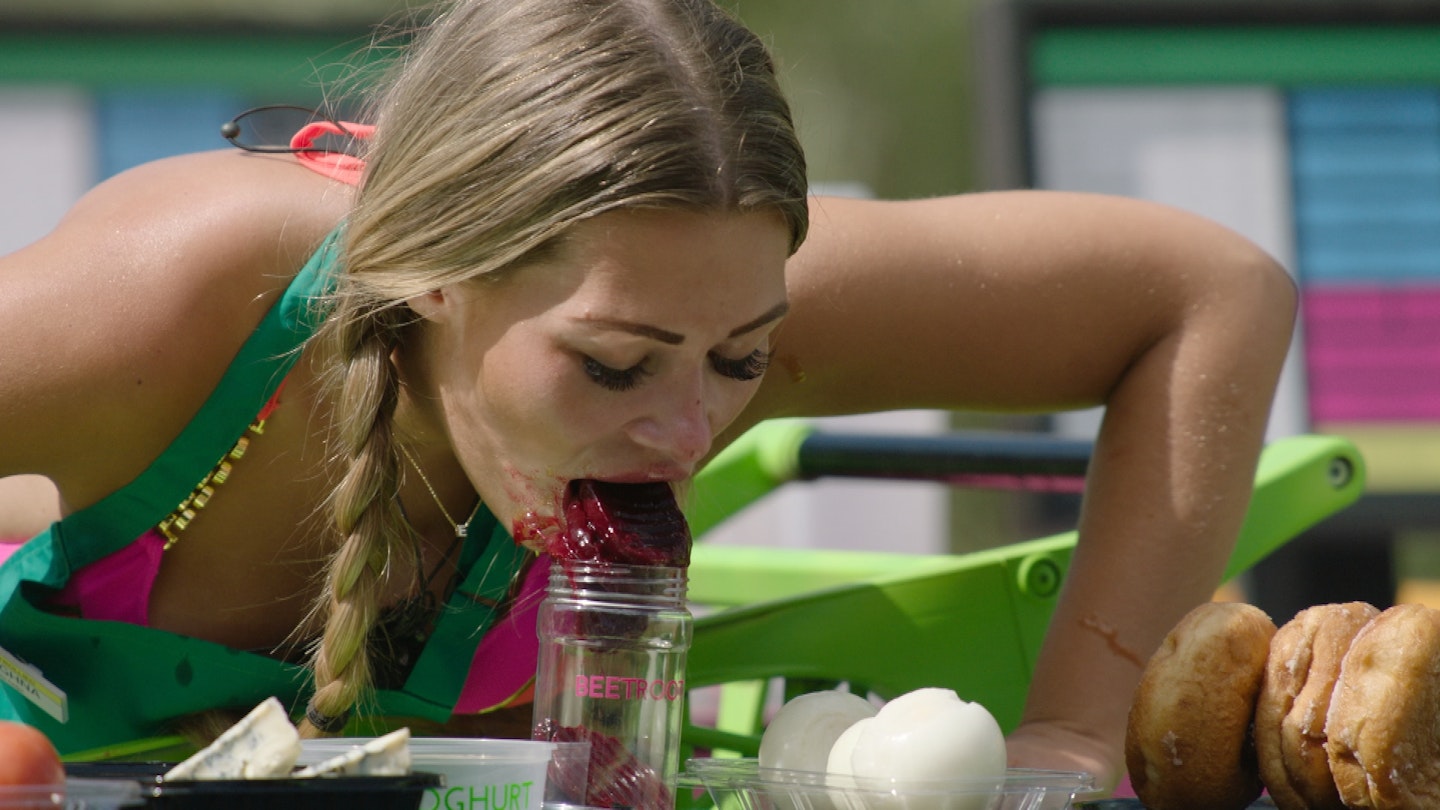 "I think we'll leave it - I do miss it a little bit, but we decided to get rid of it. We'll keep that not happening," Love Island's Creative Director Mike Spencer told The Sun, speaking about Lip Service – which saw the contestants transfer liquids between their mouths to make a cocktail.
The news comes after fans threatened to complain to broadcasting watchdog Ofcom over the challenge, including one who fumed, "Time to call Ofcom over these nasty food and drink spitting challenges. They're not erotic or kinky. They're DISGUSTING! #LoveIsland."
It turns out the contestants themselves aren't a fan either as Love Island 2021 fave Liberty Poole previously told heat, "I wouldn't wish the food and drink challenge on anyone.
"It made me feel physically sick. I don't like sharing food or drinks with people normally, so that was awful," she added.
Mike confirmed last year that the food challenges were been scrapped as he said, "We are stepping away from the food challenges as we know them."
His comments were made in response to a Reddit user who pleaded, "Please can you stop making people spit food into each others mouths."
Thankfully, their prayers (and ours) were answered.
Love Island starts at 9pm Monday 5th June on ITV2 and ITVX.
WATCH: 'I'll Snog Her Anywhere!' Kai & Sanam Share Love Island Secrets | Heat Dates