Love Island 2021 Liberty Poole chatted on the "F**k It Why Not" podcast recently about her time in the villa, some of the games the contestants played and scenes that weren't aired. Oh, do spill the tea, Liberty.
The Islander confessed, "There was a scene that didn't get aired and I think it's because they're not allowed to do copyright of songs."
Liberty is referencing a moment after the notorious 'postcard' episode where they were singing a Rihanna song (classic) but were told "girls, shut up," we assume by the producers and not the Love Island boys because no one would stand for that. Liberty went on to explain, "You're not allowed music or anything, so you can't, like, listen to music so all we used to do was sing constantly."
One of the hosts, Oliver Lea, also quizzed Liberty about postcard-gate which is essentially when Love Island decides to cause absolute chaos by sending the girls a 'postcard,' with images of what the lads have been up to during their stay at Casa Amour.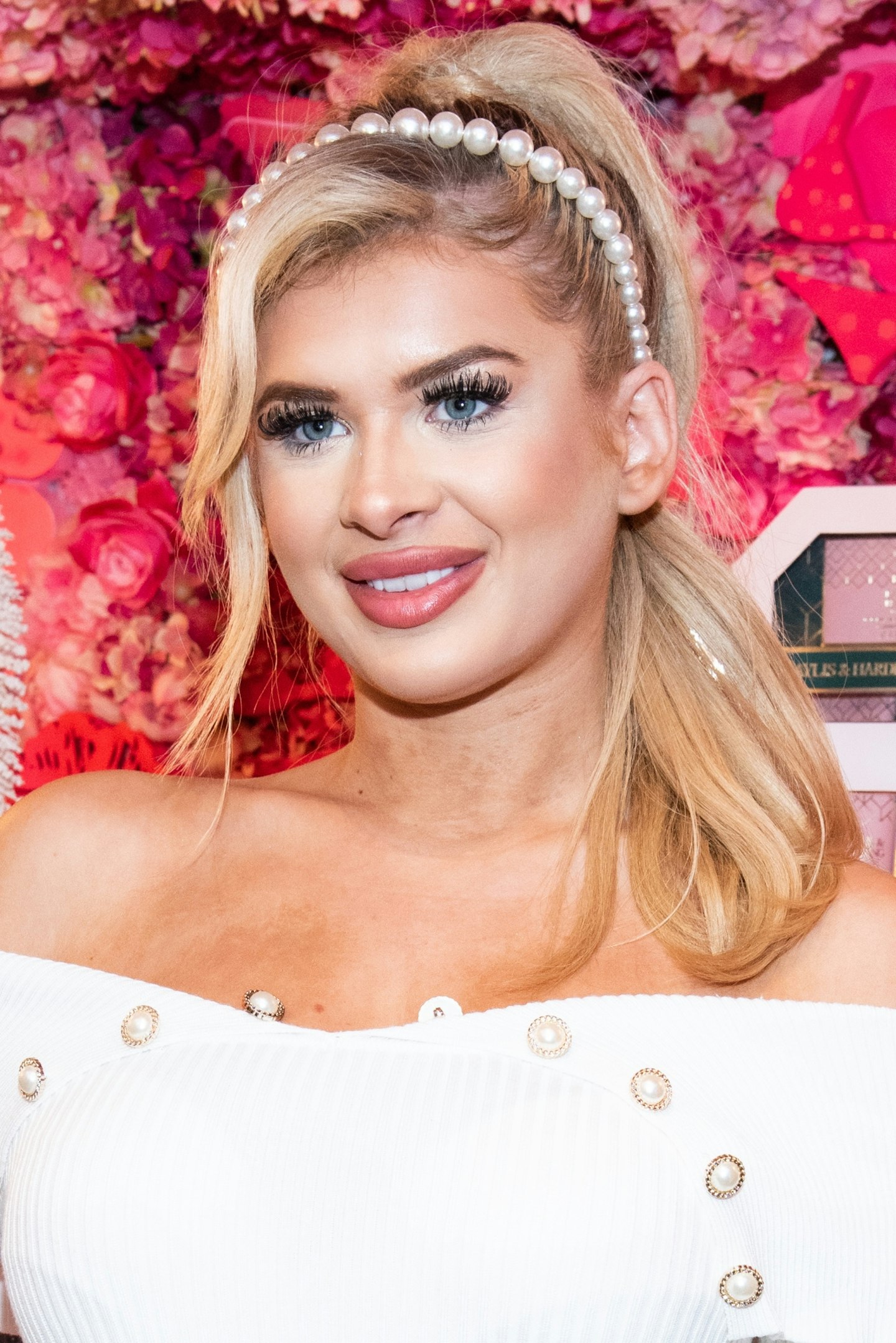 "Didn't people complain about that because it was messing with your guys mental health?" Oliver asked.
Oh and complain they did. Twitter was brimming with tweets and comments around the scene and the negative impact it hand on the Islanders and we totally see where they're coming from.
One viewer tweeted, "For a programme that needs to be sh*t hot on contestant welfare, the postcard stunt was cruel & manipulative and not the sort of stuff #loveIsland can afford to be doing!"
Eeeek, Hell hath no fury like a Love Island viewer scorned, another went on to say, "Tbh the postcard from Faye's perspective is extremely cruel, she clearly has issues when it comes to boys hence the walls. The girls analysed it to a T and knew it wasn't from the challenges. She's only re-coupled because she thought teddy would too. #loveisland"
We're intrigued to see if the postcard debacle will be part of the next series of Love Island - which is soon by the way, guys – Winter Love Island is just a month away. We can't wait to be tackling the freezing cold weather while some hot twenty-somethings sun it up in South Africa.
Until then let us take a look at our girl Liberty and what we know about the Brummie babe.
Who is Liberty Poole?
Before entering the villa Liberty was a marketing student who also worked as a waitress at Nando's. Cheeky.
She did skate her way through Dancing on Ice, but now Liberty mainly focuses on the influencer lifestyle and judging by her Instagram enjoys nights out, looking glam and spending time with puppies. Us too, Liberty.
Where is Liberty Poole from?
Liberty is from Birmingham and was studying at the university before enter the Love Island villa.
How old is Liberty Poole?
Liberty Poole is 23 years old. She was born 2nd September 1999.
What did Liberty Poole say about going on Love Island?
Explaining why she chose to go on the hit ITV show, Liberty said, "I've never had that nice, happy relationship so I think it will be nice and something for me to experience.
"Obviously I want the best summer ever because we have been in lockdown for a year so it would be nice to go away and enjoy the sun and make friends as well.
"I'm excited, I'm a bit of a social butterfly so I love to meet new people. I'm a girls' girl as well so I can't wait for the girly friendships. It's going to be fun!"
Yes, Liberty.
Liberty is from the Birmingham area but, like the rest of influencer Britain, it would seem she spent a season in Dubai back in November 2020 (and, it would also seem that fellow Islander Aaron had taken a trip east to the UAE, too 👀).
Who is Liberty Poole dating?
During her time on Love Island, Liberty was coupled up with Jake Cornish right form the get-go but they both left the villa voluntarily after deciding the romance wasn't to be.
It now seems as though Liberty is a single girl.
What is Liberty Poole like?
Well, you should never judge a book by its cover but, tbh, we've only got the cover to work with right now, so we'd say that Liberty loves a night out - if her Instagram is anything to go by - and is quite the style icon.
We reckon Liberty might be the fashion inspo cast member for 2021. Seriously, check out this gorg zip up sweatshirt she's wearing (and we even spied it on ASOS for you 😍).
Is Liberty Poole on Instagram?
You know it. Her Instagram is @libertypoolex
Is Liberty Poole on Twitter?
Yes, Liberty Poole is on Twitter at @liberty_poole.
CHECK OUT: Love Island 2021 cast
WATCH: Social media pressures, life on dancing on ice + Love island tea☀️Headphone challenge