It's not even lunch time and a whole bulk of Love Island 2021 contestants have been announced.
Love Island 2021 is returning to our screens in A WEEK and the cast are being announced hot off the press all day long.
So far we've had Sharon Gaffka, Aaron Francis, Liberty Poole, Shannon Singh, Hugo Hammond, Jake Cornish and up next is…
The absolutely STUNNING Kaz Kamwi, who is apparently a Love Island superfan who is now really living her dream.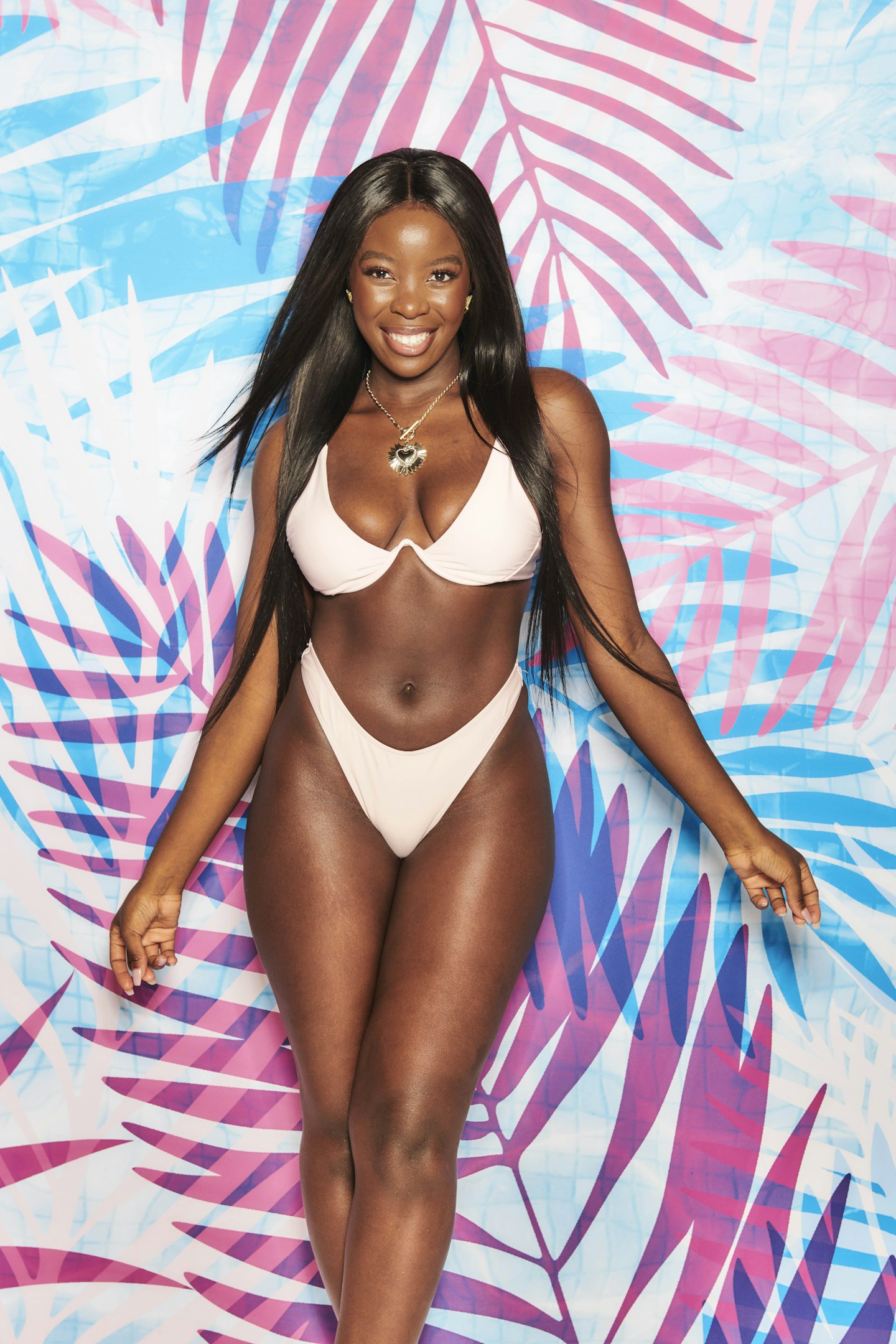 Who is Kaz Kamwi?
Kaz is a lingerie model, influencer, beauty blogger and Tik Tok sensation. She's got all the skills.
How old is Kaz Kamwi?
She's 26-years-old.
Where is Kaz Kamwi from?
She's originally from Essex but went to Birmingham City University.
CHECK OUT Love Island 2021 official cast
Is Kaz Kamwi on Instagram?
She definitely is! Her feed is an absolute DREAM. The beauty babe regularly posts fire fashion and style videos and we have a feeling we're going to be obsessing over her entire wardrobe when she sets foots in the villa.
She already does all the hauls and product recommendations. We adore her already.
Her handle is @ kazkamwi.
WATCH: 'I still get 🍆 pics' Alex and Olivia talk Love After Love Island
MORE LOVE ISLAND NEWS
Love Island reveals support process for contestants ahead of new series
What does Kaz Kamwi do on Tik Tok?
In lockdown Kaz shared a hilarious Tik Tok where she was pining for a man. She filmed herself "praying for a good man" for a jokey TikTok video – and warned her exes to keep away. It racked up thousands of views and she's been Tik-Toking ever since. Seriously, she's HILARIOUS.
Go follow her @ kazkamwi.
What has Kam Kami said about going on Love Island?
Kaz has admitted that she has been "praying for a good man", wants to start a family by the time she's 30 and says she has a tenancy to "be away with the fairies".