During her time on Love Island 2021, Millie Court was an absolute style icon; offering stunning swimwear, gorge date night outfits and just generally being an absolute fashion goddess. Millie has continued to stun us with her style choices since leaving the villa, so when she revealed her latest endeavour it all made perfect sense.
Taking to her Instagram, Millie let us know that she will be launching a YouTube channel called Fashion Diaries which will feature Millie chatting all things, you guessed it, fashion.
The Love Island winner posted a reel to her Instagram as she went shopping around some charity shops in Chelsea (probably still fancy, let's be honest) looking for some bargains. Millie explained, "First ep was delving inside charity shops in the heart of Chelsea, seeing if we could find any hidden gems and showing that pre-loved doesn't have to be old and shabby as some may assume."
The comments section of her vid was filled with praise for Millie and her new venture, with one writing, "Love that your promoting charity shopping so many clothes go to landfill and get wasted. Reuse over new every time ❤️."
Another added, "Incredible to see you covering pre-loved 🤍✨🕊."
Who is Millie Court?
Oh we do love a good Love Island latecomer. Competitive Millie was a bombshell during the 2021 series.
Speaking ahead of her entrance into the villa, Millie admitted, "I definitely am competitive. I'm the worst competitive person as well because I'm a sulker if I don't win."
How old is Millie Court?
Millie is 25 years old.
Where is Millie Court from?
She's an Essex girl through and through. Are we sensing some TOWIE links possibly?
Millie Court's Love Island audition
Millie recently revealed details of her Love Island audition on her YouTube channel.
Honestly, we now understand why 1) she was chosen to be a bombshell, 2) why she went on to win the whole thing with ex Liam and 3) why she's one of our favourite Islanders of all time.
In a video titled "LOVE ISLAND Q&A | AUDITION TAPE & SPILL THE TEA", she explained how she sent a 30 second video where she introduced herself and explained why she'd be a good candidate for the show, followed by a 30 second compilation of videos of her in her element.
Describing the audition process, she said, "You have to explain why you think you'd be a good Islander" and then she sent some "p-ssed videos" of herself, which she shares in the video.
"Hi, I'm Millie and I think I'd be a good Islander because I'm fit, I'm flirty and I've got double F's - joking, I've got double A's, but seriously.
"I'm funny, I'm outgoing, I'm down to earth, I'm spontaneous and I'm pretty much like the clown in the group. I don't really care what people think about me - if you think I'm weird, or if you think I'm annoying. "
She then included a hilarious selection of drunk videos, which involved her falling asleep in a car, sticking her tongue out, doing a cartwheel and rocking some frankly ICONIC looks.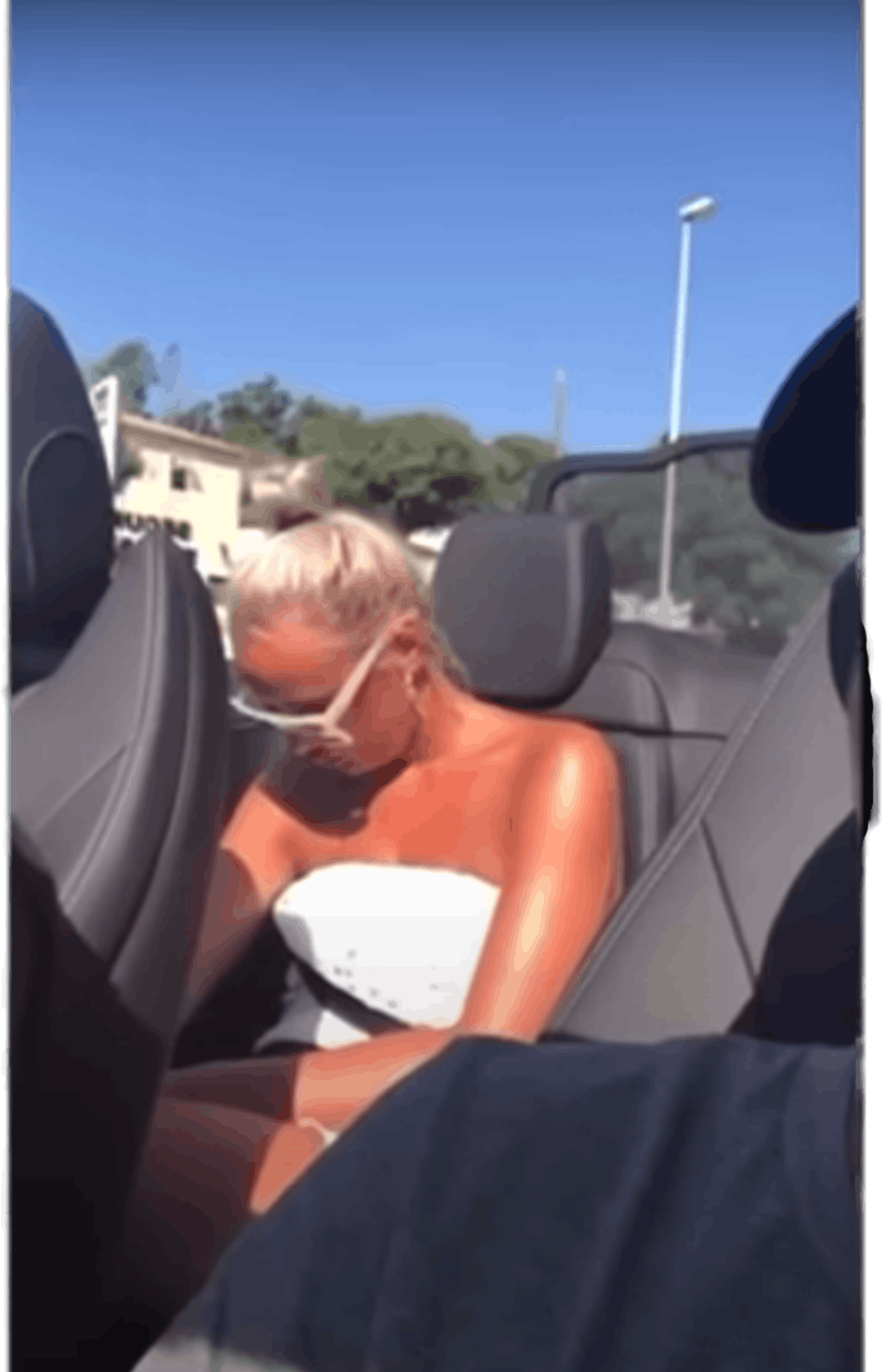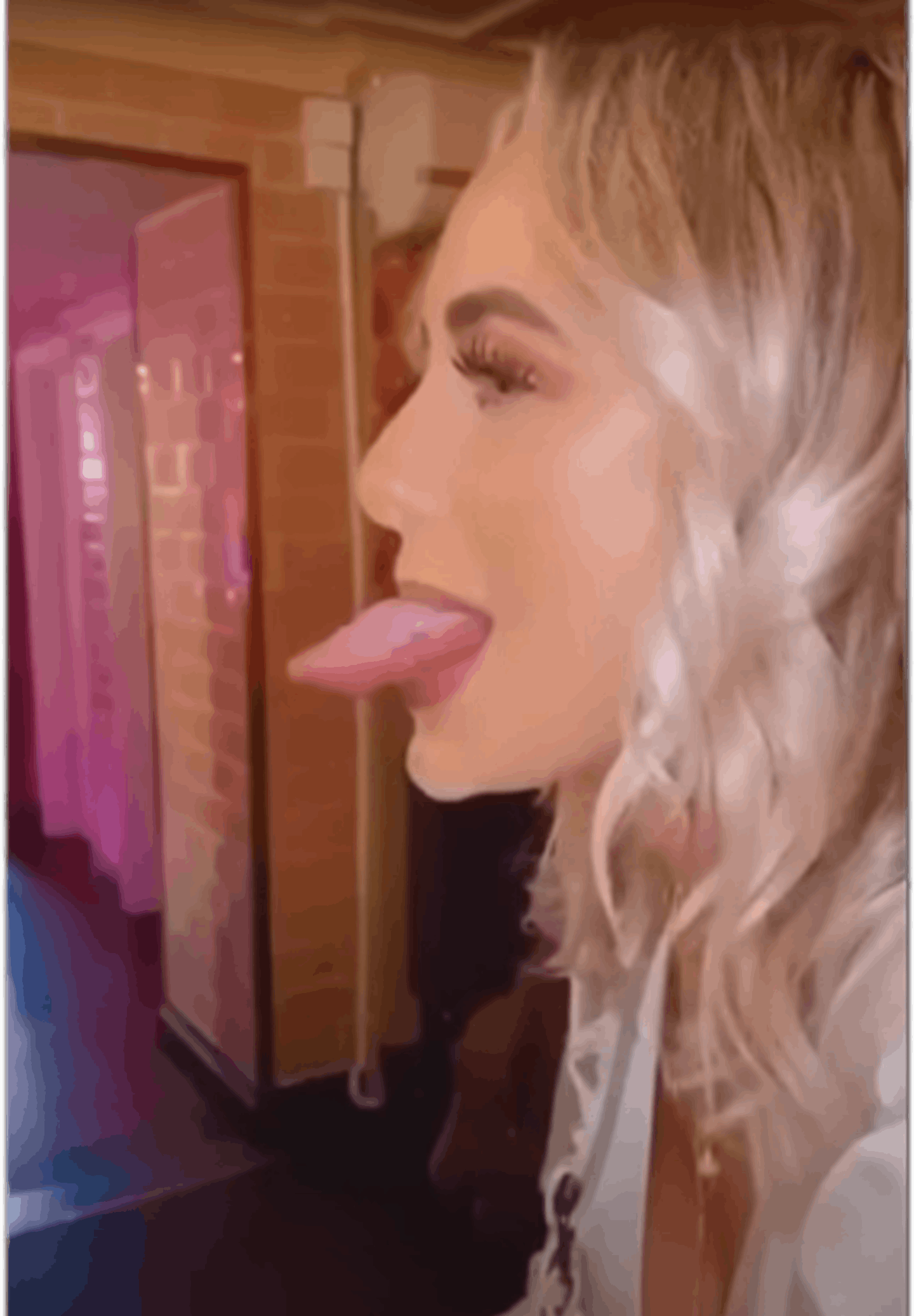 We can see why they chose her tbh. Right from the get go she wore her heart on her sleeve and made a great first impression.
Millie Court's Love Island press picture
Millie recently shared a throwback photo of herself that 'haunts her' and can all relate to this, can't we?
It's similar to when Facebook cruelly decides to show us a picture of ourselves from 10 years ago and we metaphorically turn to stone at the sheer horror that is us and our choices.
Well, turns out Millie from Love Island season 7 seems right there with us; although her gripe is with her Love Island promo picture taken just last year.
The 25 year old, who iconically entered the villa on day 8, alongside Lucinda Strafford, recently shared her Love Island promo image (see, we would never do this with that hypothetical Facebook memory snap), saying, "This pic will haunt me till I die…"
Let's be frank, though – does any Islander actually ever look like their Love Island promo images?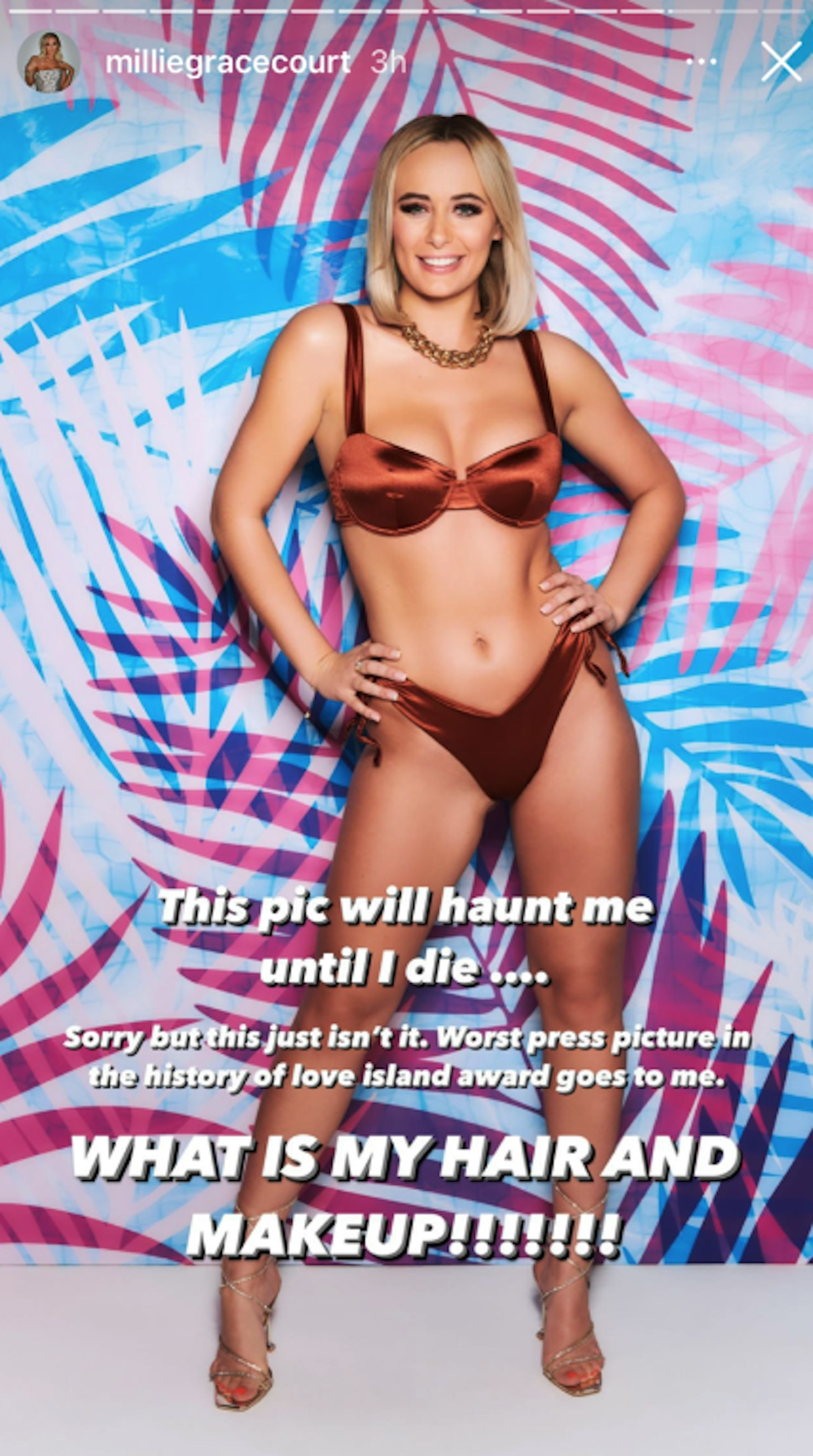 Our Mills certainly thinks the dirty was done on her.
She added, "Sorry but this just isn't it. Worst press picture in the history of love island goes to me.
"WHAT IS MY HAIR AND MAKE-UP!!!!!!!"
In a close up of the snap, she wrote, "My friend told me when this pic launched everyone was saying who the f--k is this 40 year old 😭😭😭😭 looks like a mum dropping her kids off at the gate…".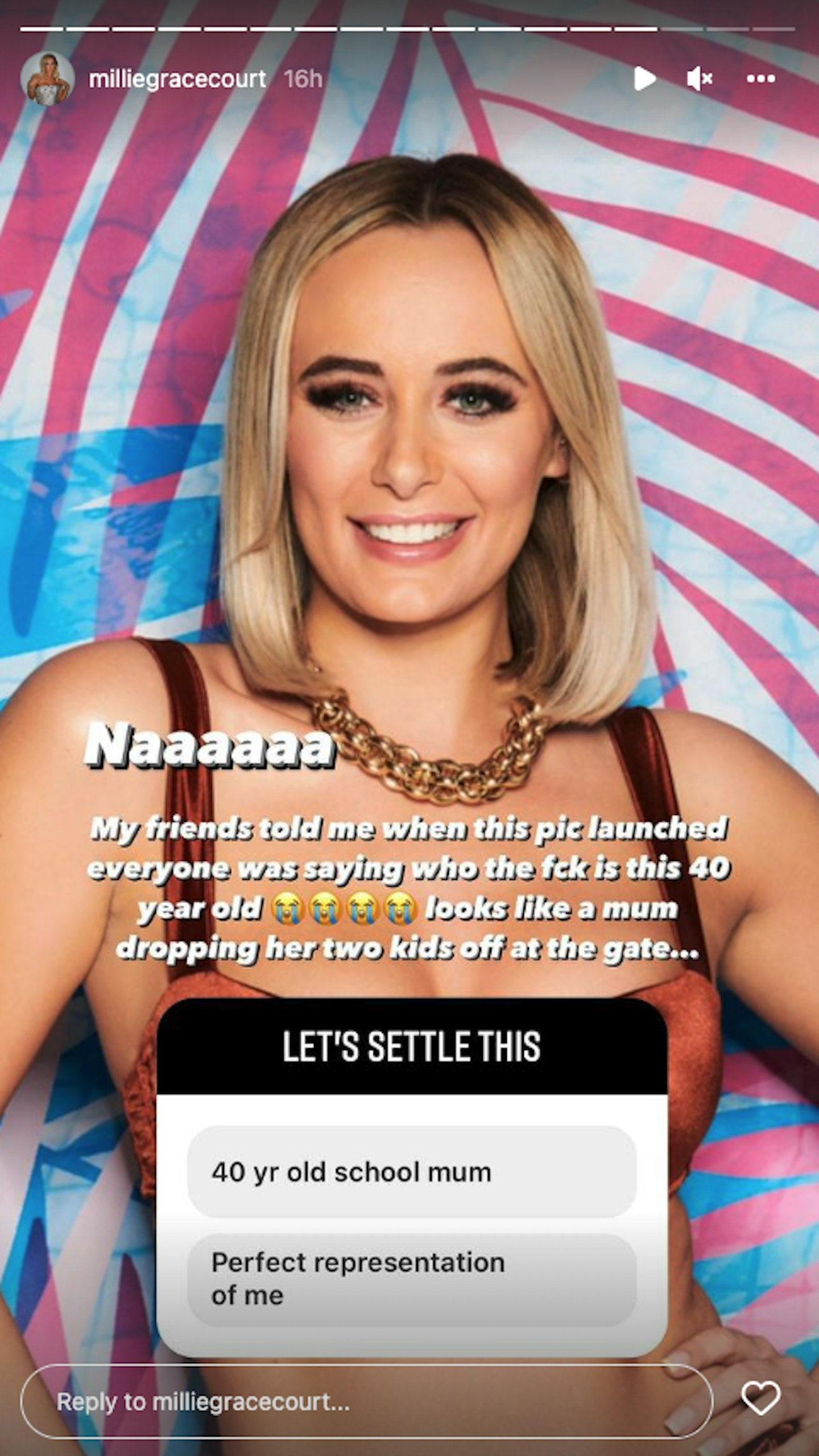 We didn't think we could adore you anymore, Mills. Until we realised she'd put it to the vote on her Instagram Stories: "'40 yr old school mum' or 'Perfect representation of me'?"
LOL.
Well, she might not be the biggest fan of her promo pics but regardless her time in the villa paid off and she went to win it with her now ex-boyfriend Liam.
Millie Court and Liam Reardon
Millie and Liam's relationship kicked off after a successful round of speed dating. Millie grew close to Welsh hunk Liam and they were inseparable but they did have a blip when his head turned in Casa Amor with Lillie Haynes, but he managed to grovel his way back to his 'Millie Moo'.
They went on to win Love Island 2021 and move in together, but sadly split in July 2022.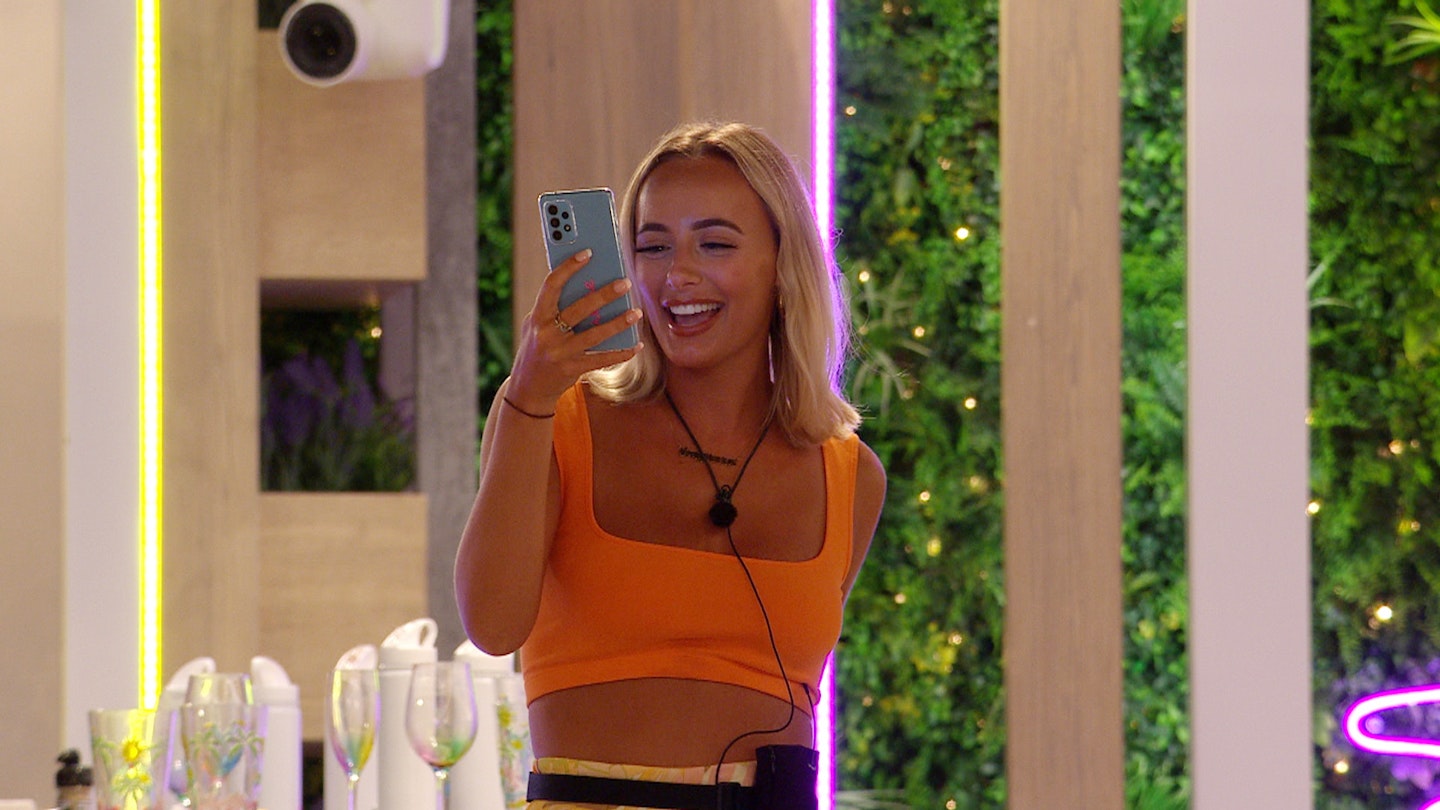 What is the age gap between Millie Court and Liam Reardon?
The chemistry between the pair was electric, with the three year age gap the only thing coming between them in terms of compatibility.
On their first date, Millie was seen asking Liam about how they could be different because of their age gap.
Liam was quick to say he doesn't think it mattered and asked Millie if it mattered to her.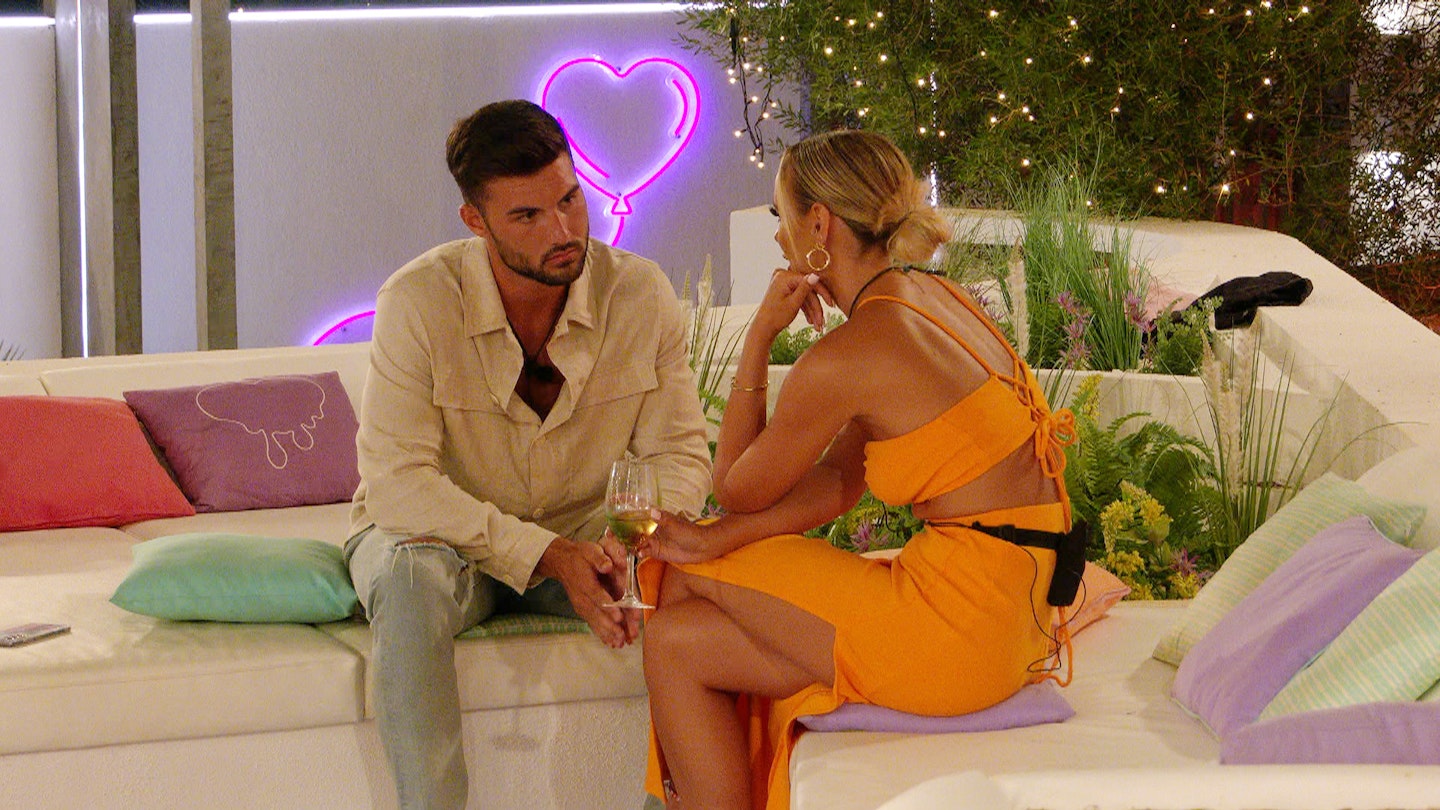 She replied, "Just a little bit. I don't really know what it is. Maybe I'm overthinking it. You are wanting a proper relationship, right?"
He then assured her that it was "what he was here for".
Despite appearances, Liam is 23 years old, making Millie, 26, three years his senior.
Why did Millie Court and Liam Reardon split in the Love Island villa?
One thing we didn't expect from the brutal Casa Amor twist (where the boys and girls are separated in different villas with a loads of new bombshells) was for Liam - who was smitten with Millie Court – to stray.
However, Liam was drawn to new girl Lillie in the few days he was away and the pair shared a bed and kissed several times.
Despite Liam heading back to the main villa wanting to couple up with Millie, he was caught out when Lillie came in and told Millie all about what went down.
Millie even ended things with Liam after the pair had a heart to heart about the future of their relationship.
"You still shared a bed with another girl, you still kissed another girl. How can I possibly be taking this the wrong way? You just need to admit what you've done wrong and stop trying to make excuses," she fumed.
She then added that she didn't see a future, "No. I personally don't think I can go forward with this because you've hurt me and I don't trust you. I feel like you just need to respect that decision."
The split only lasted a few days, though, as Liam made it his mission to get her back. He wrote her texts, left notes in her bed and got up on stage to make a speech about her.
Despite Millie insisting he had to work hard to get her back, the pair soon got back to their old ways and have been inseparable ever since.
What did Millie Court do before going on Love Island?
Millie was a Fashion Buyers Administrator at ASOS, so she's as boujee as they come.
She's since released her own edit and collection with the brand.
Millie Court's TV role before Love Island
Millie made a rare podcast appearance, opting to guest on the up and coming F**K IT WHY NOT podcast, which is hosted by her friends Kyron Hamilton, Oliver Lea and Sam Denton.
Before the episode went in a strange Sprite challenge direction, Millie opened up about her life before Love Island revealing that she had actually appeared on an ITV show prior to joining – and eventually winning – the popular dating show in 2021, alongside her now ex Liam Reardon. TOWIE? Britain's Got Talent (to showcase those grade 2 piano skills, no doubt)? Real Housewives of Cheshire? No, babes – Good Morning Britain, back when it was GMTV (ask your rents).
Millie revealed that she actually appeared on ITV as a young teen thanks to her fandom for Justin Bieber. While talking about her 'crazy fandom' for Justin as a teenage Belieber, Millie revealed, "I stalked him all the time if he was in London – this is when I was like teens.
"I remember I took a day off school to go on GMTV – remember GMTV? Back then it was called GMTV. I found out he was there and I took the day off school and I ended up being on telly because they were filming all the crowds outside waiting for him, me being one of them and then ally school teachers found me."
She added, "I was about 13... That's where it all began, GMTV."
So basically, Millie has quite literally ALWAYS been an iconc and a winner.
What is Millie Court's type on paper?
She definitely know what she's after and before heading into the villa it was Liam, Toby Aromolaran and Brad McClelland she wanted to get to know.
"Liam is the type of guy that I normally go for, I love how tall he is," admits Millie.
"Toby has a cute personality and I think he'll make me laugh. Brad has stunning blue eyes and an amazing body and a banging tan!"
Why did Millie Court sign up for Love Island?
Millie said she's 'ready to find The One' before adding, "I've been single for over a year now."
"I'm a very spontaneous and adventurous person. I'm always up for doing something new and challenging myself. I've never done anything like this before. I just want to throw myself into it and have fun with it."
Millie Court's clothes
It's absolutely clear that the Essex native loves clothes, whether she's lounging around the villa in a simple white bikini with chunky gold hoops or strutting her stuff of a night-time in a oversized salmon pink suit with no bra – she always looks stunning.
Fans have labelled her the best dressed Islander, with one tweeting, "I think Millie should have a section on ASOS purely for her style clothes, she's a complete fashion ICON #LoveIsland".
Luckily, ASOS was watching.
Check out: Millie Court's best Love Island outfits
Our favourite Millie Court Love Island outfits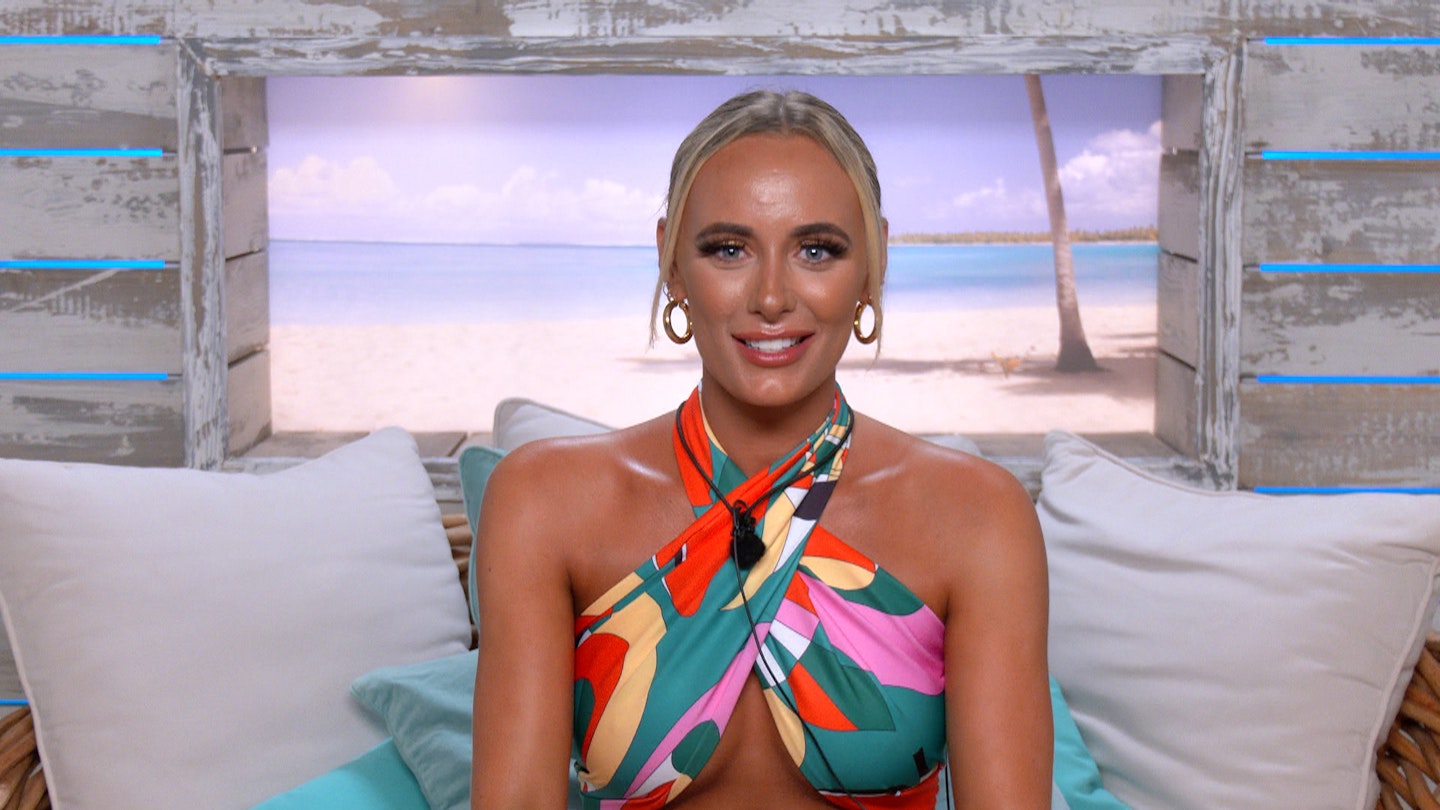 1 of 16
Millie's bright halterneck transported us to ALL the sunny destinations
During her first night in the villa, Millie chose to champion a previously unknown brand, Murci, to speed date three lucky Love Island lads. The print on this two-piece is to die for and it's an absolute STEAL. Exact co-ord: COLOUR 2 PIECE, Murci, £29.99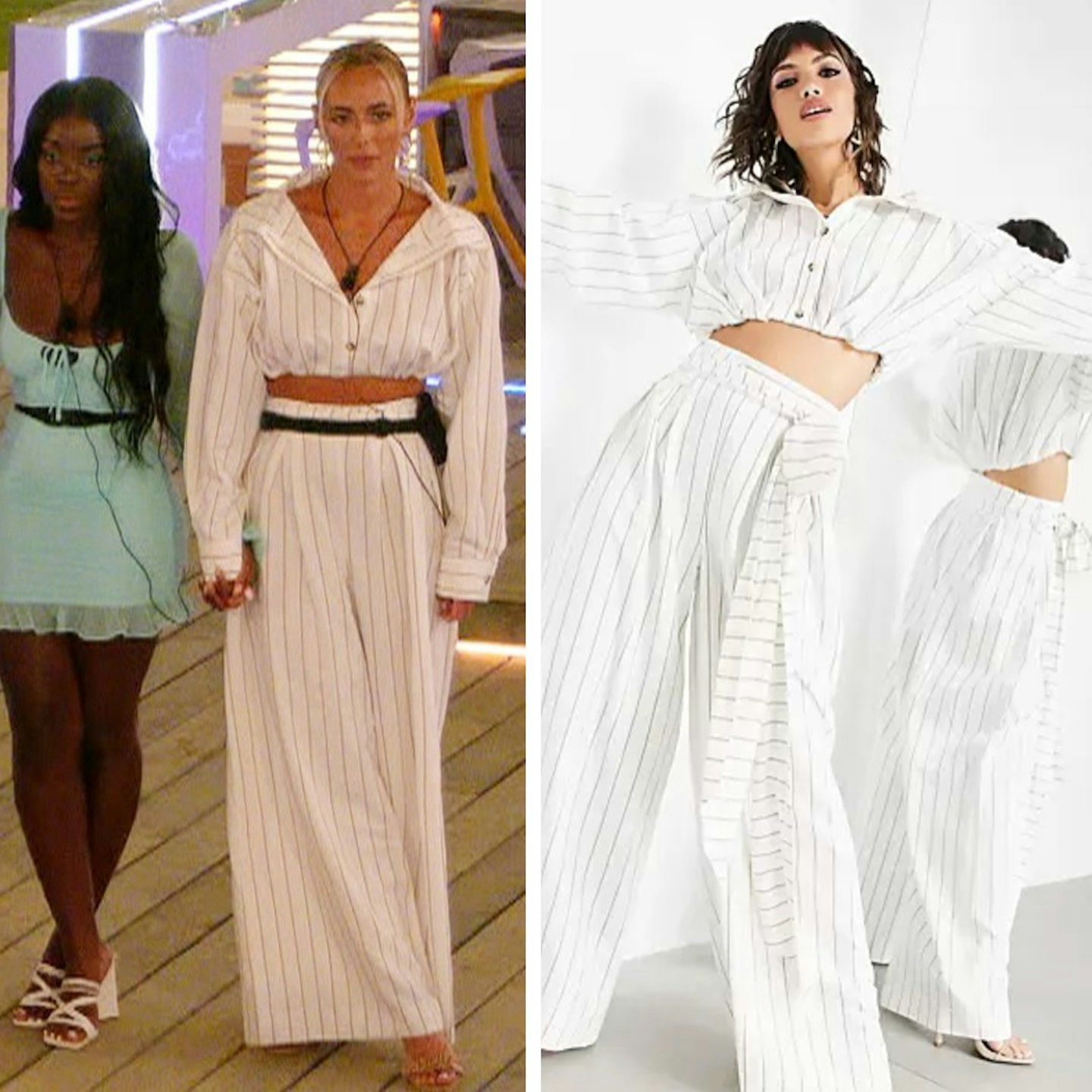 2 of 16
A chic striped white co-ord of dreams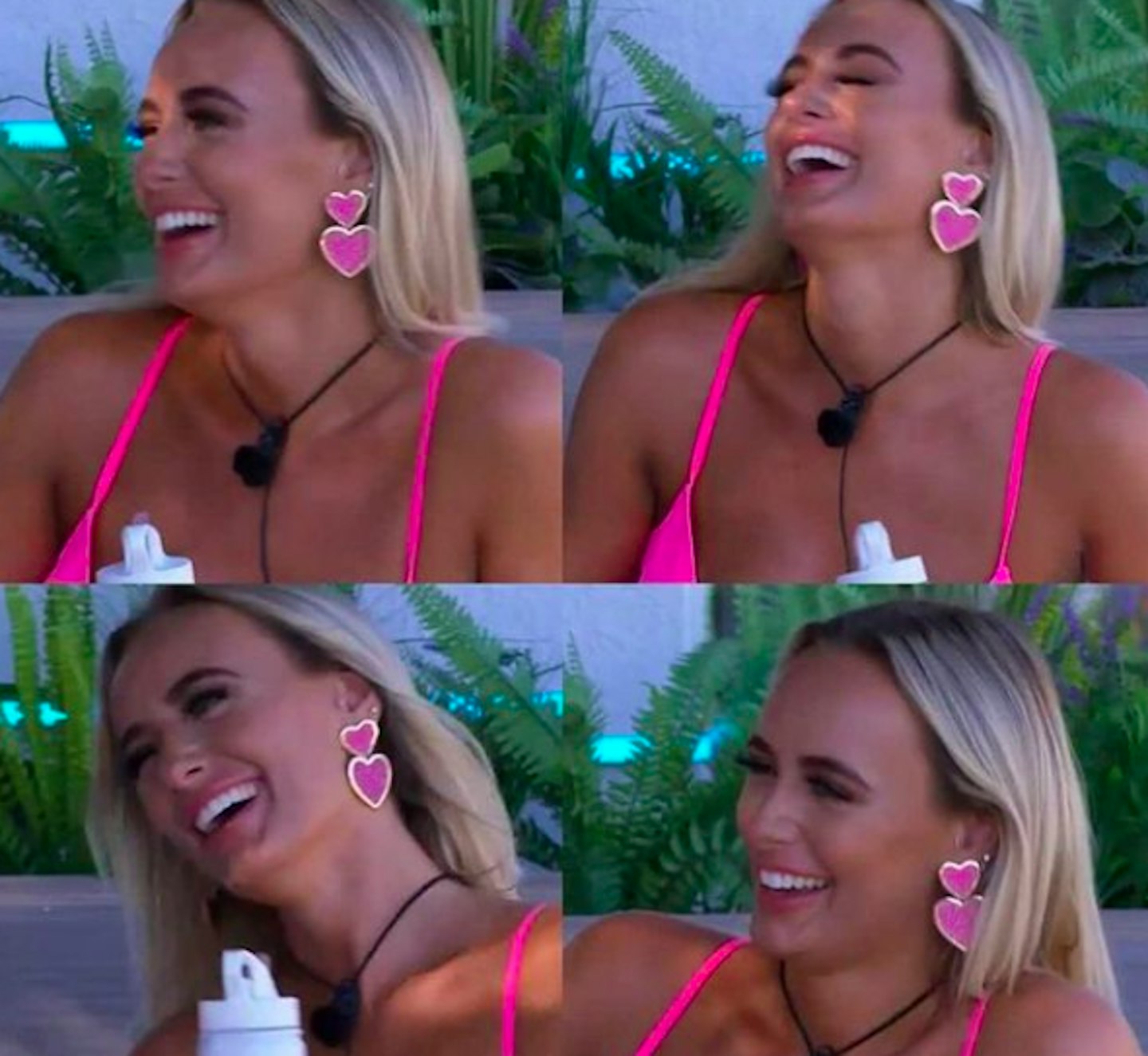 3 of 16
We LOVE her love earring
Who knew the only pairing a skimpy pink bikini needs is a statement earring. We're OBSESSED with these bright and bold heart earrings that Millie used to walk into the villa. She definitely understood the assignment. Exact earrings: Heart Drop Earrings, SHEIN, £1.75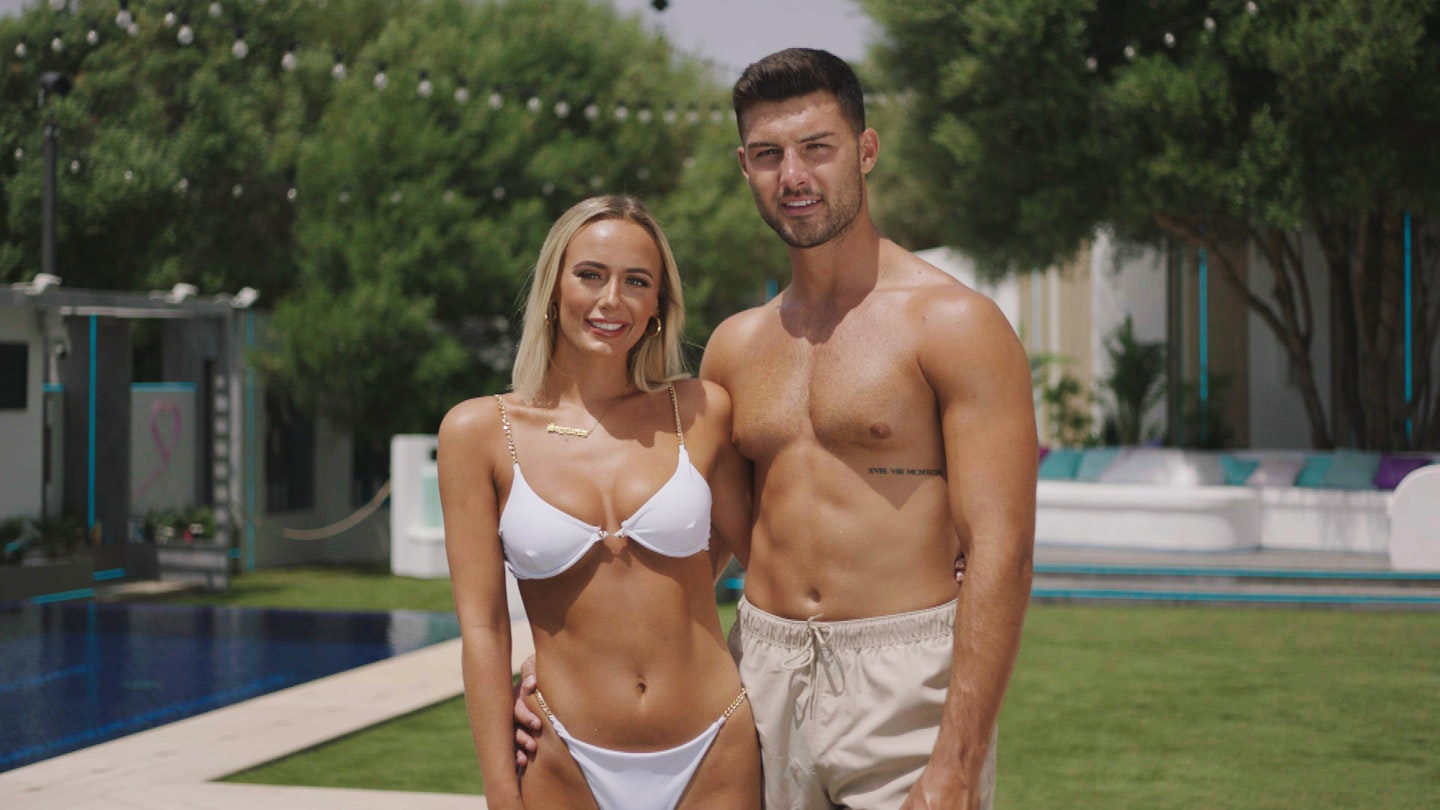 4 of 16
A simple white bikini to show off that banging tan
Despite Millie being all about the bold colours and bright prints, she also knows the power of a white bikini. No wonder Liam can't get enough!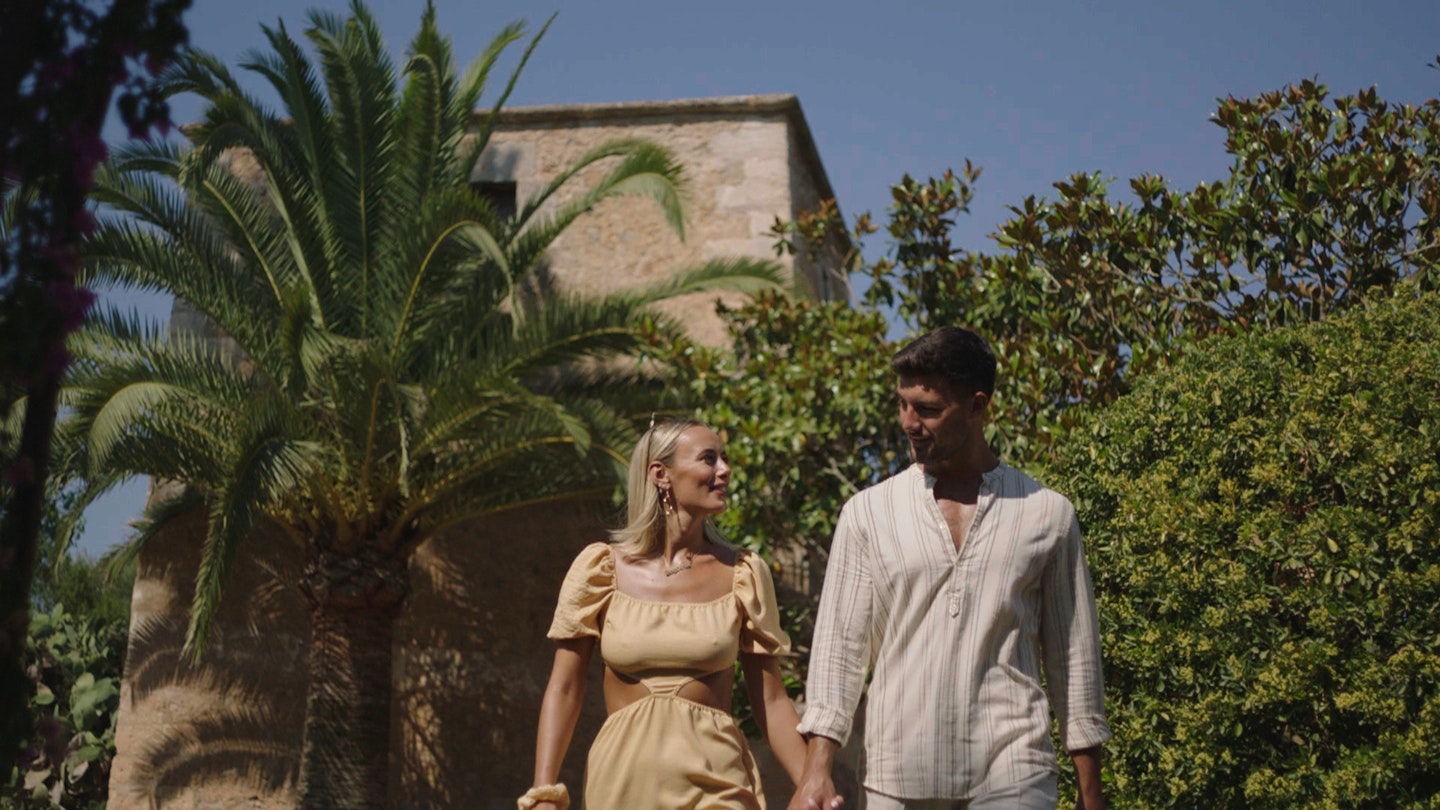 5 of 16
Date day ud83cudf4b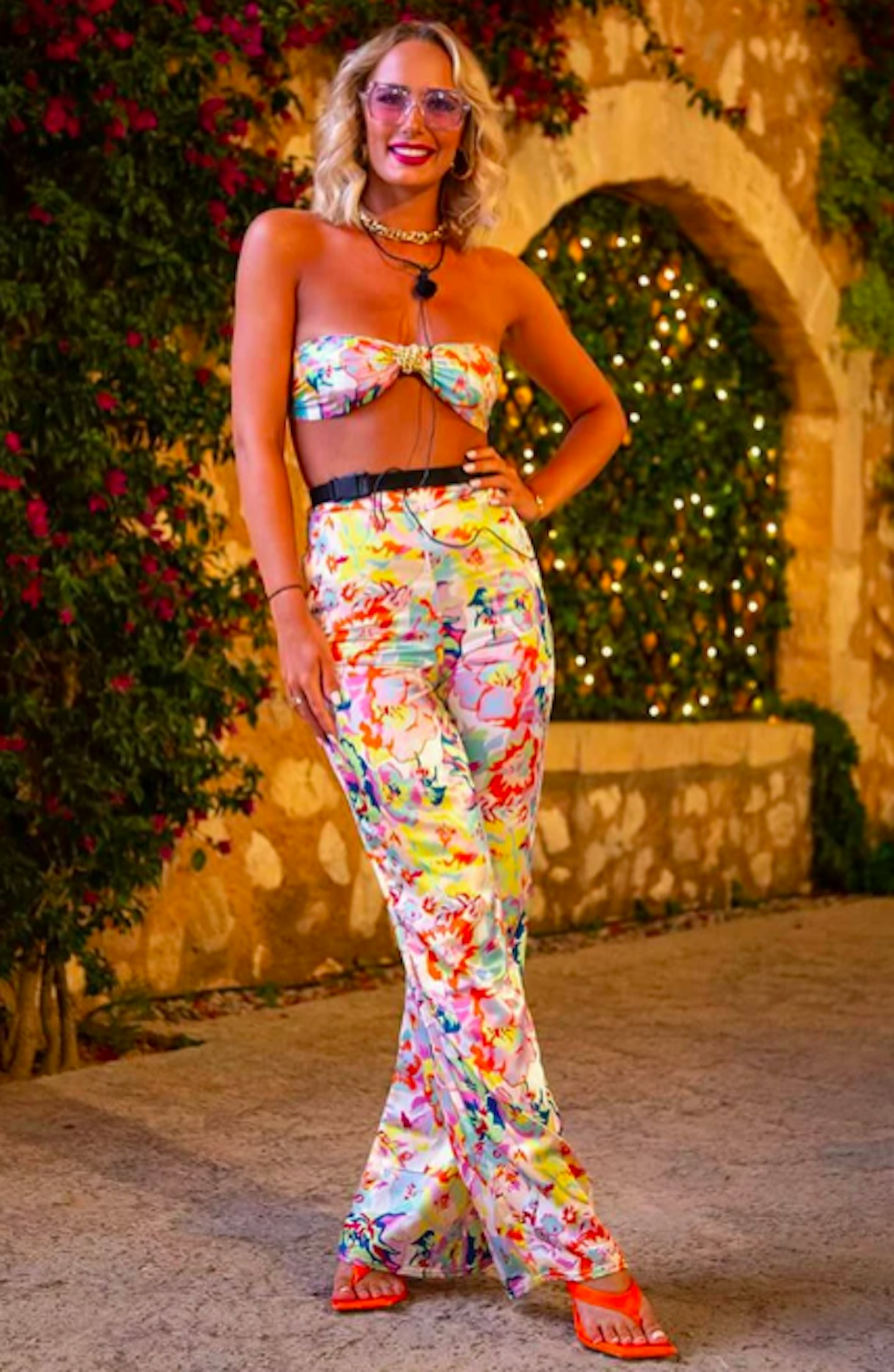 6 of 16
THE 70s jumpsuit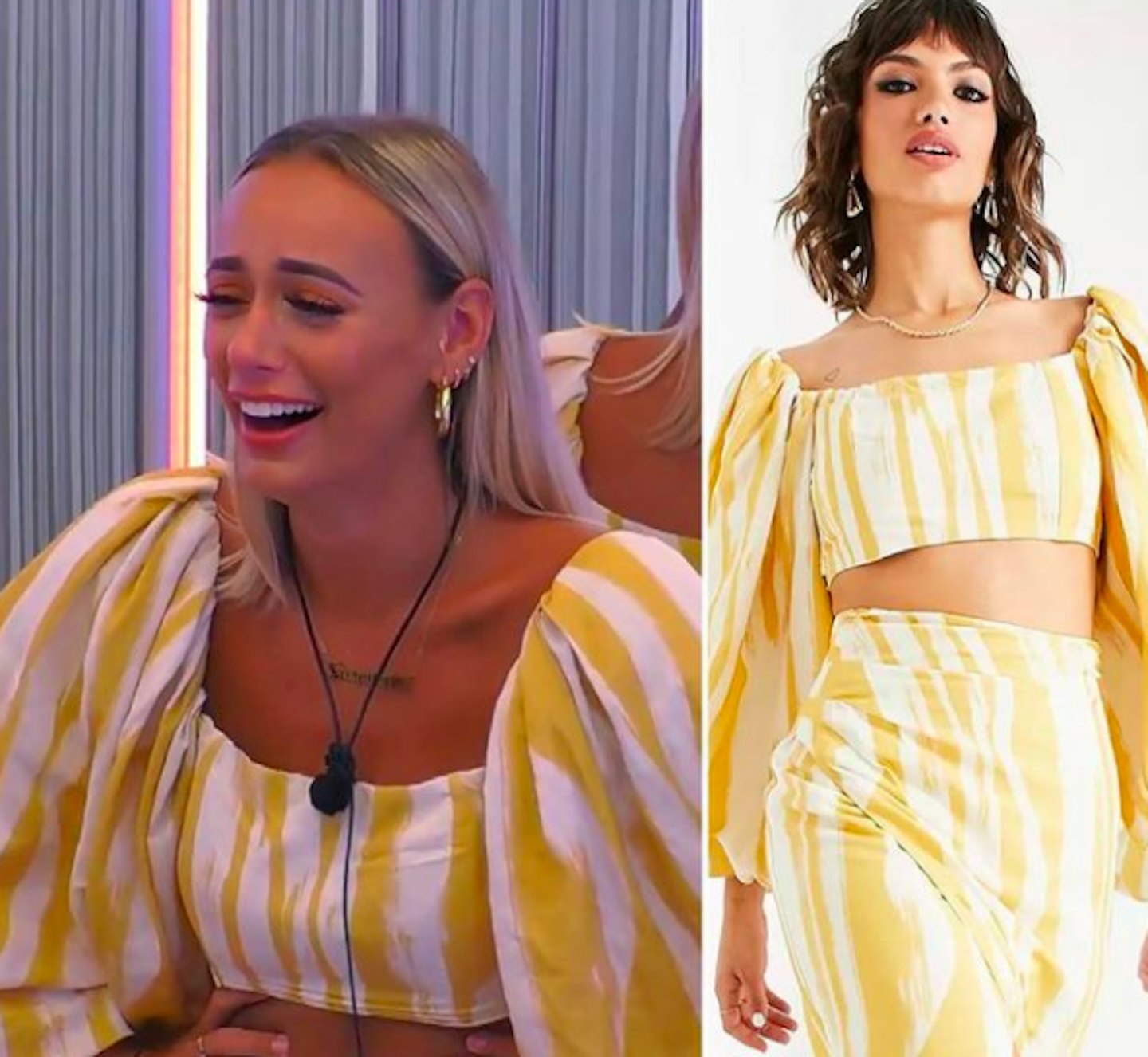 7 of 16
Oh look, another delicious co-ord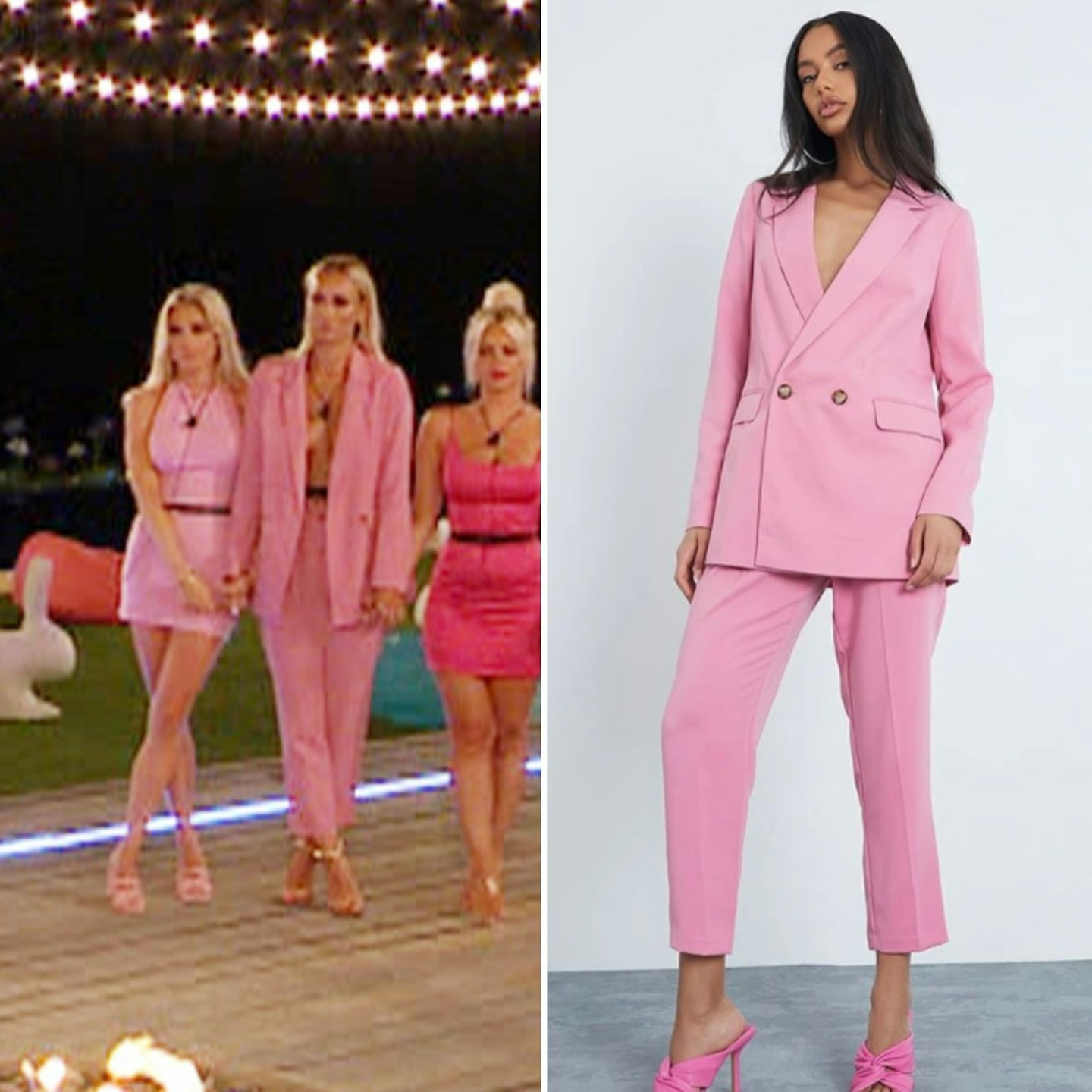 8 of 16
The show stopping pink suit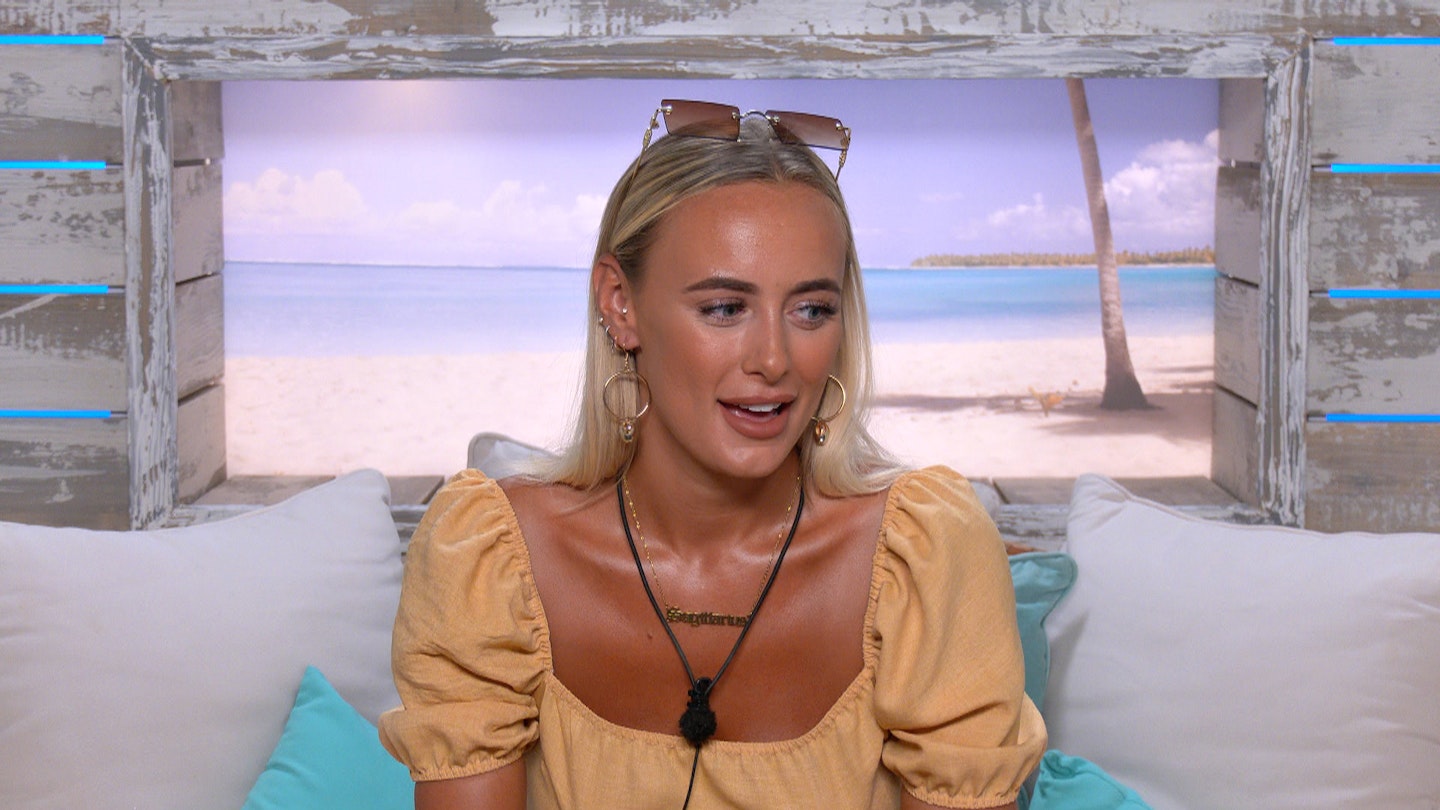 9 of 16
Sagittarius necklace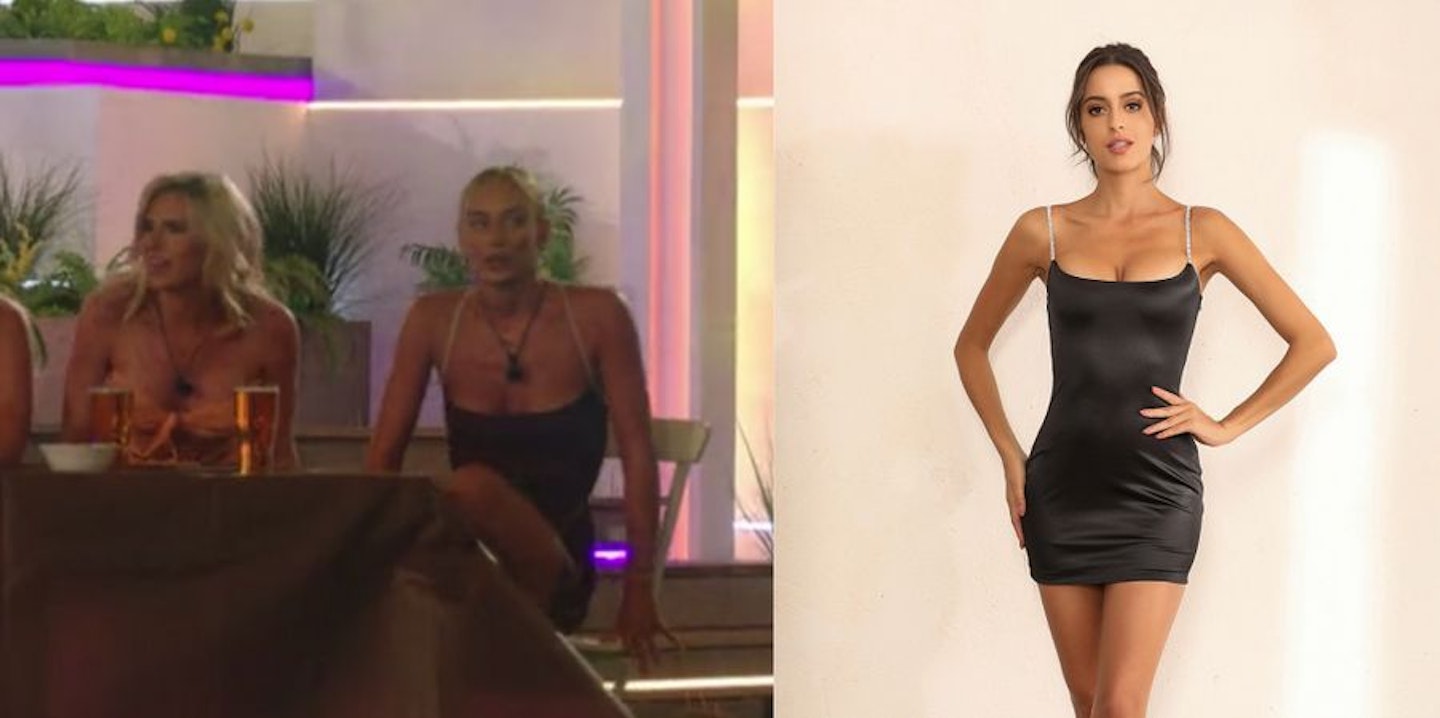 10 of 16
A slinky diamante strap mini dress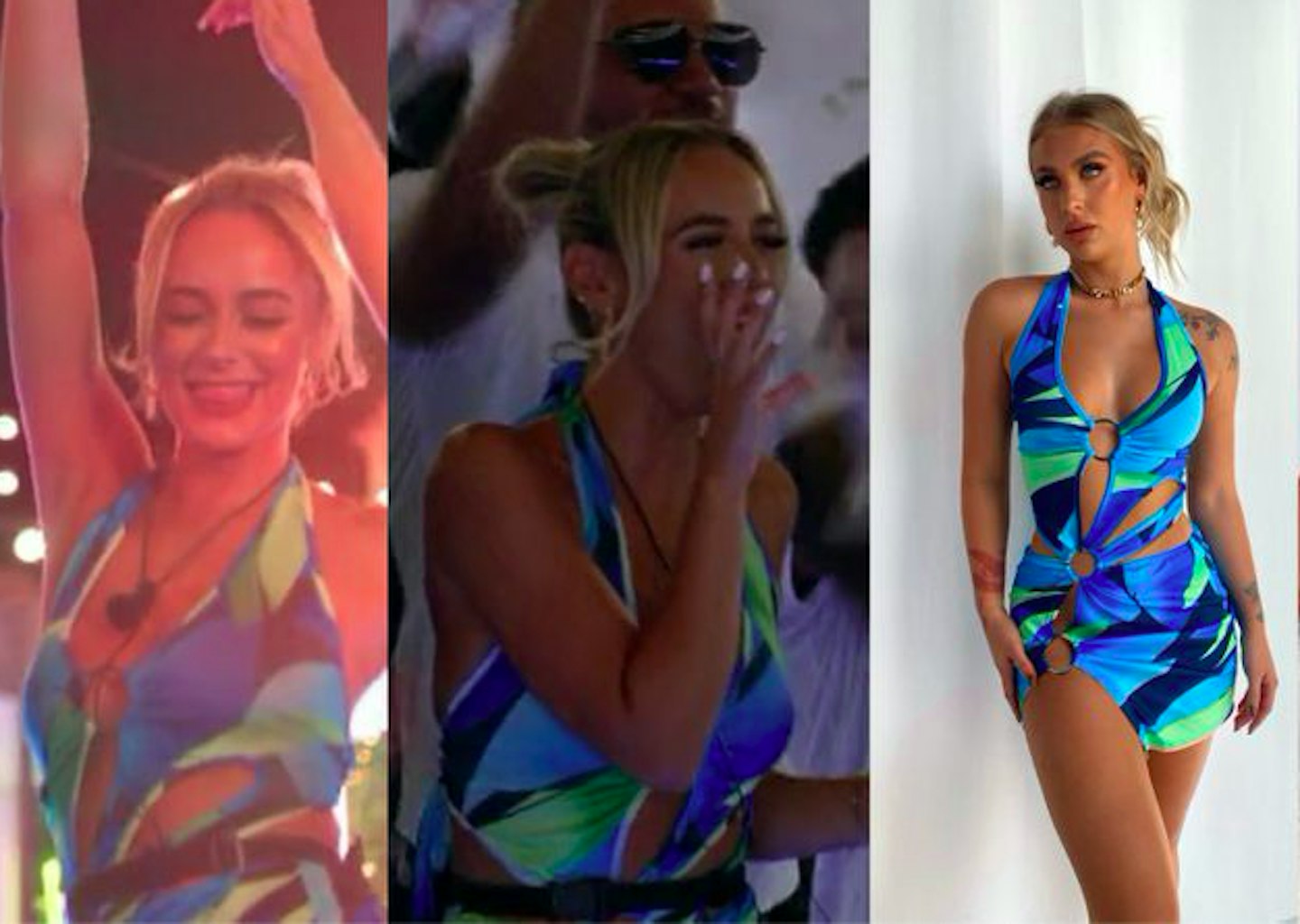 11 of 16
The show Liam what's he's missing blue dress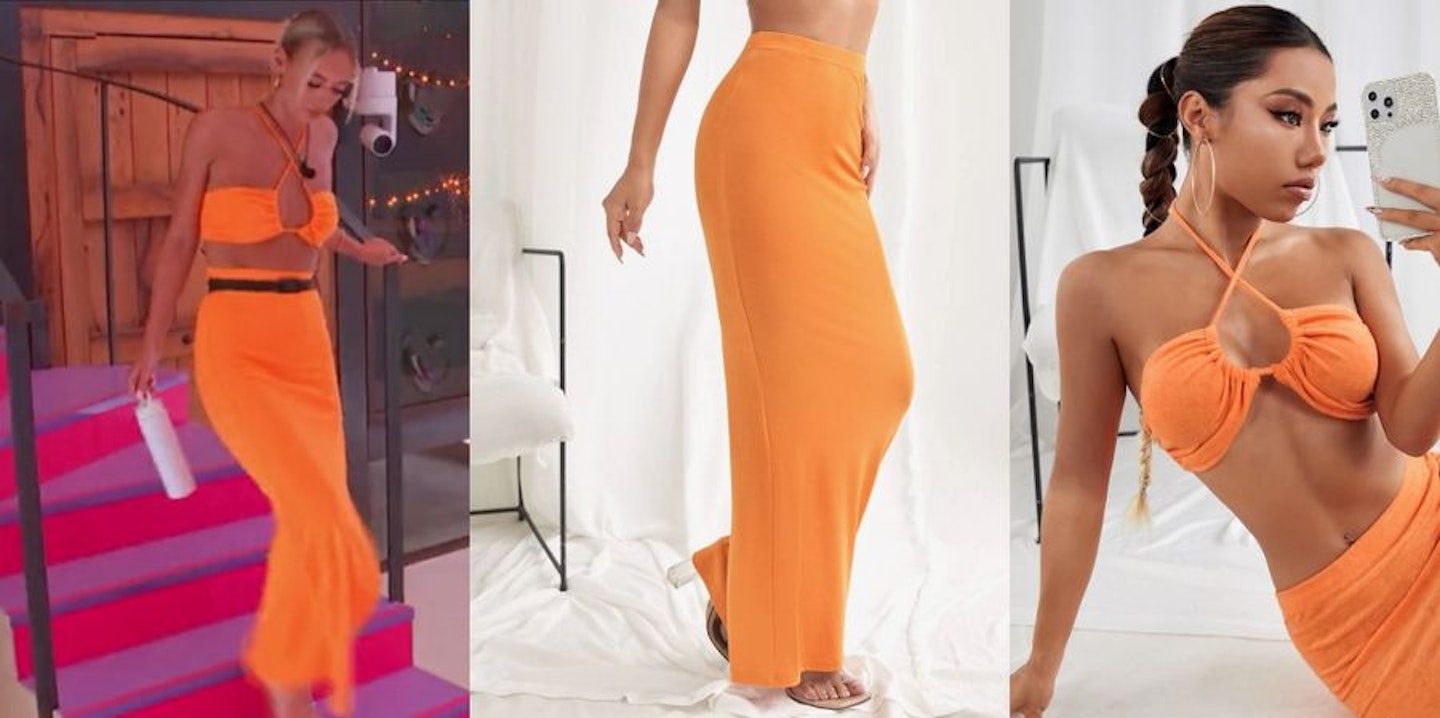 12 of 16
Hot orange co-ord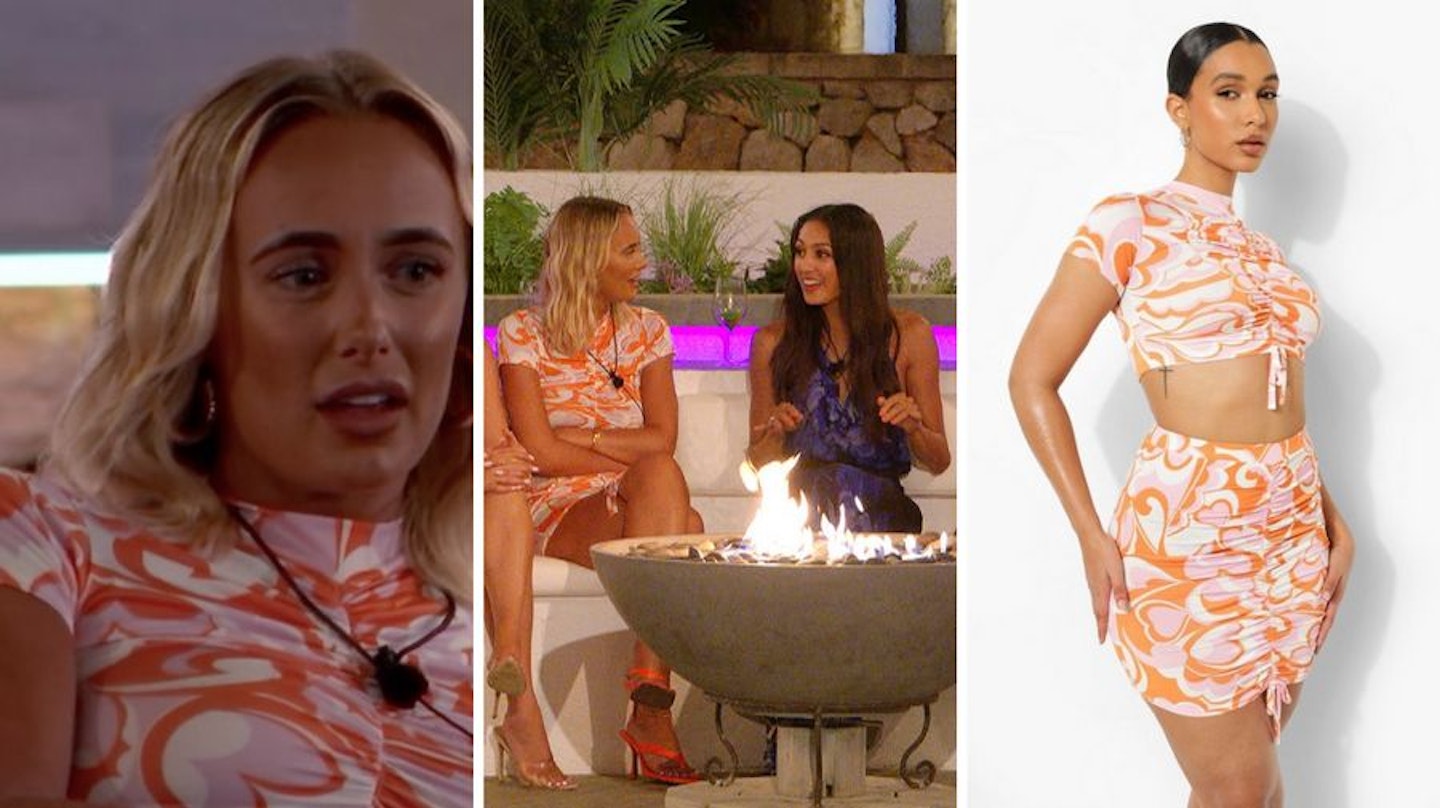 13 of 16
Millie's marble co-ord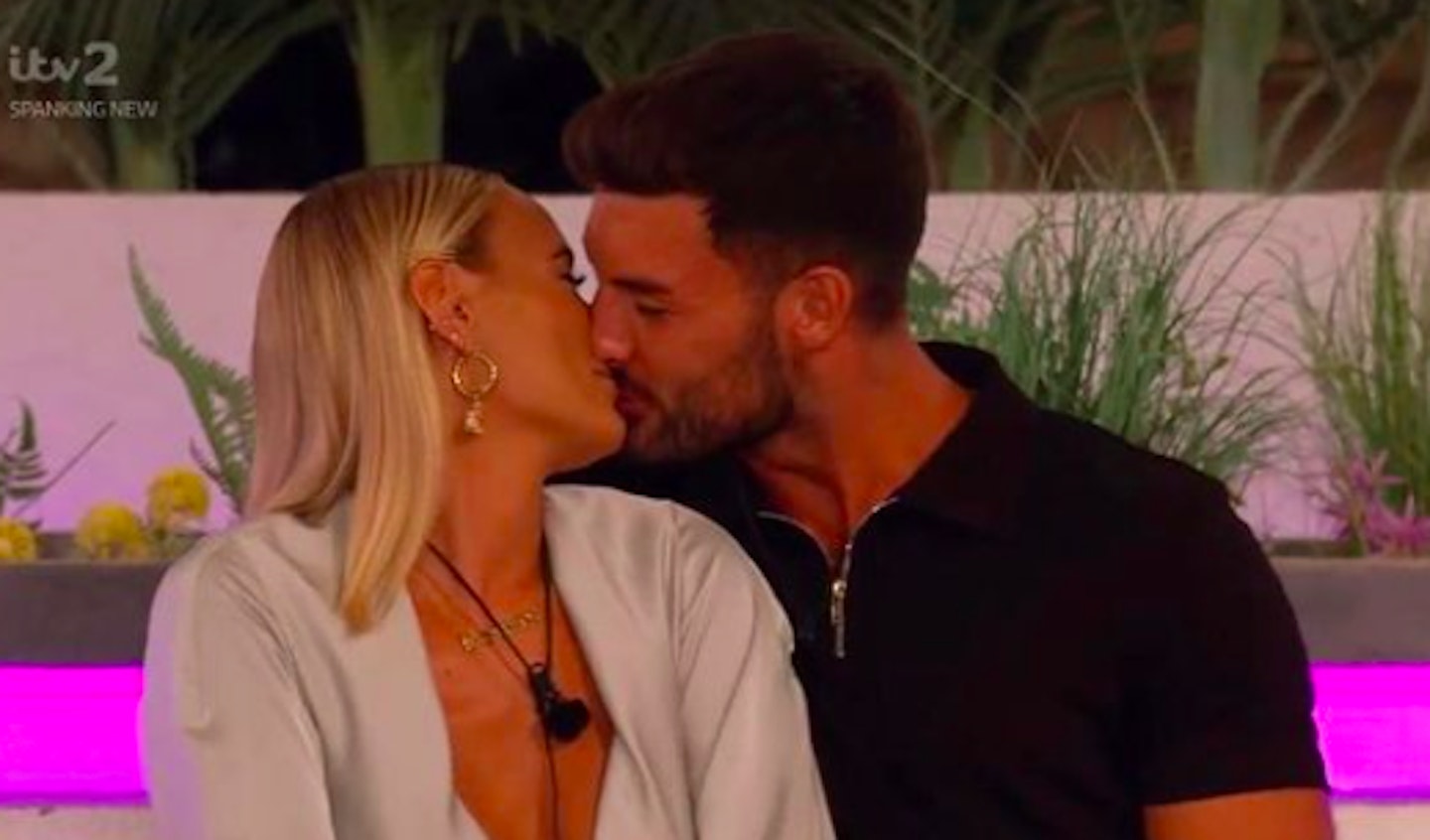 14 of 16
Slinky silver blouse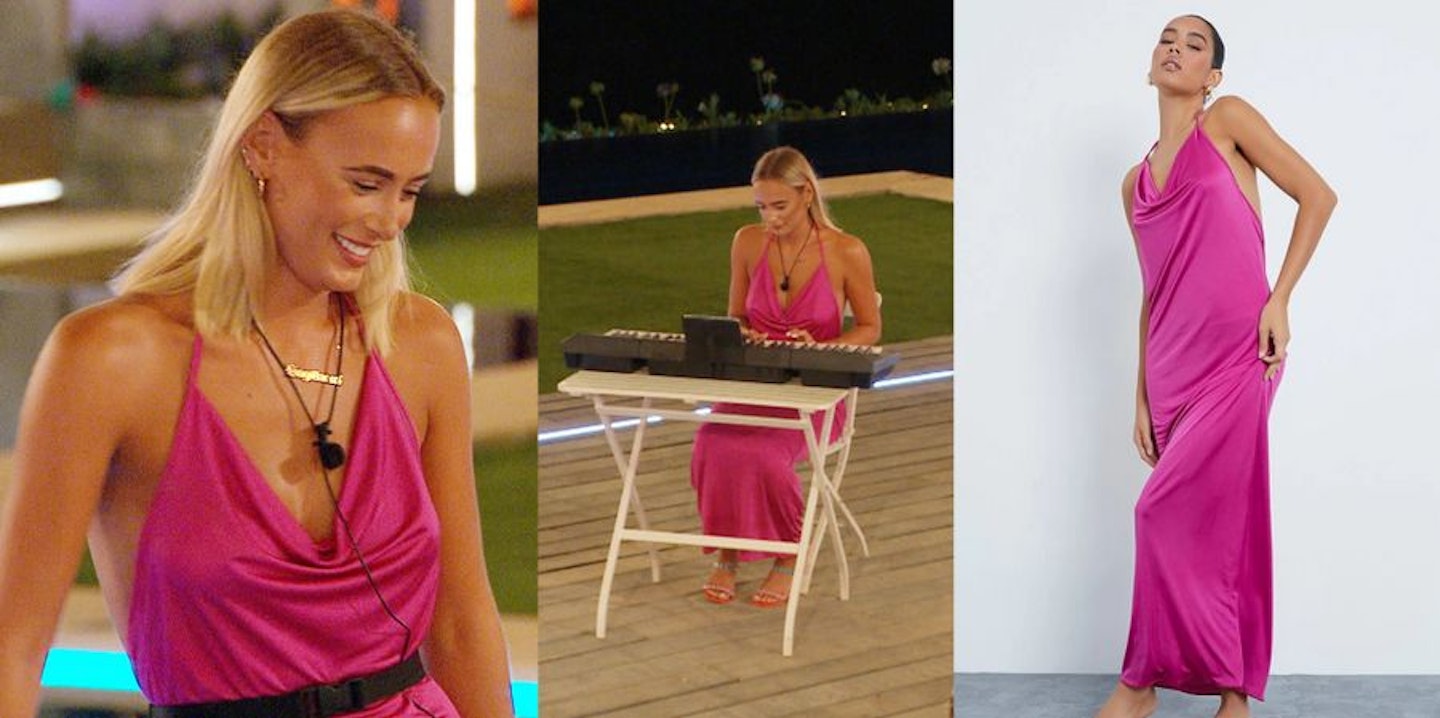 15 of 16
Millie's keyboard dress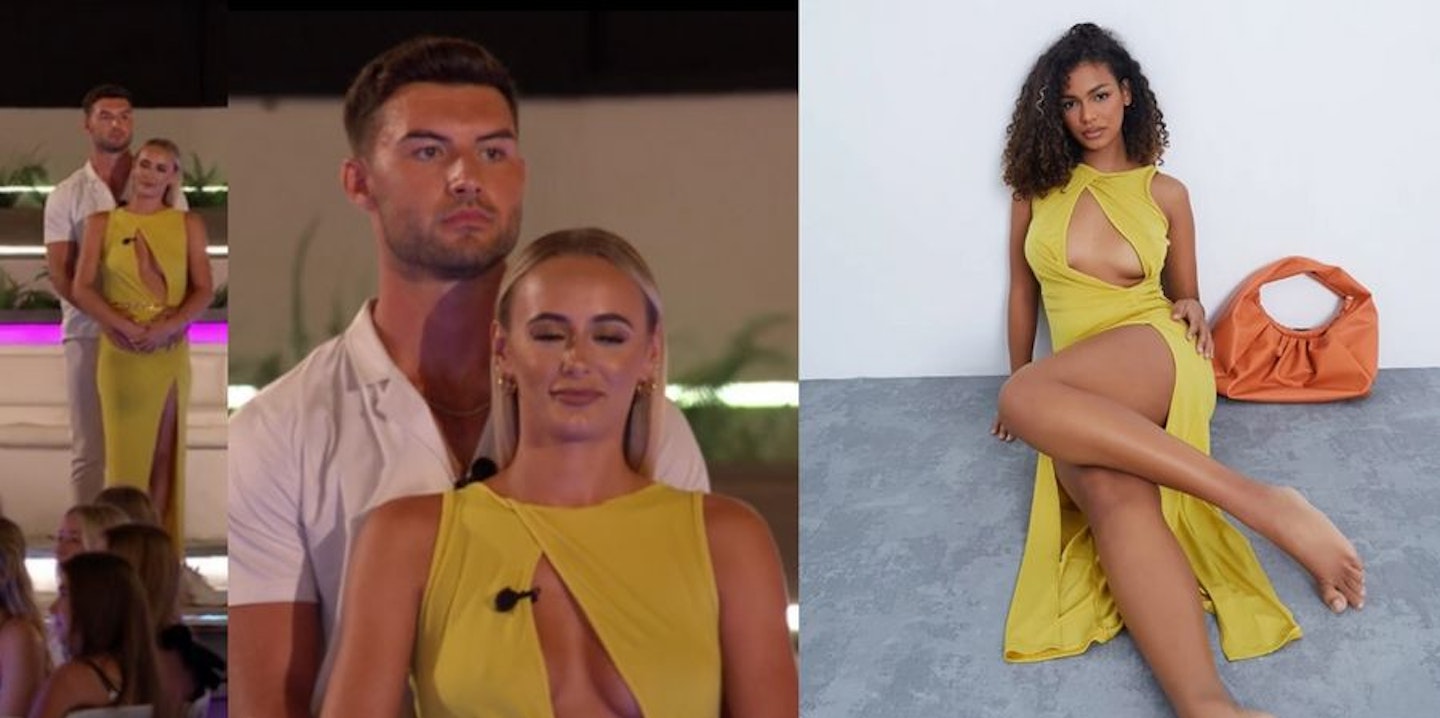 16 of 16
The final yellow number
During her first night in the villa, Millie chose to champion a previously unknown brand, Murci, to speed date three lucky Love Island lads and has been impressing the nation with her commitment to championing lesser known brands ever since.
Does Millie Court have Instagram?
She sure does and she's an influencer in her own right with over 6K followers prior to going into the villa. Her outfits and asthetic is an absolute dream, go and follow her @milliegracecourt.