Oh dear. It's all too easy for a failed Love Island relationship to go a tad sour in a world of social media and shade throwing, and former Love Island 2021 lovebirds Toby Aromolaran and Chloe Burrows appear to have fired warning shots at one another to kick off 2023. At least that's how we've interpreted these series of events. Come on – it's 2023, but we're still heat.
The former couple were together for a year or so before announcing their split via social media in October 2022. We were absolutely devo'd, but nevertheless, happy to learn that the split was a mutual decision between Chloe and Toby. With that being said, since the split, the pair have made one or two subtle – but very public – digs at one another over social media and, honestly, each one has been like a punch in the heart for the heatworld team.
We really thought these babes would go all the way and become the next Cara and Nathan.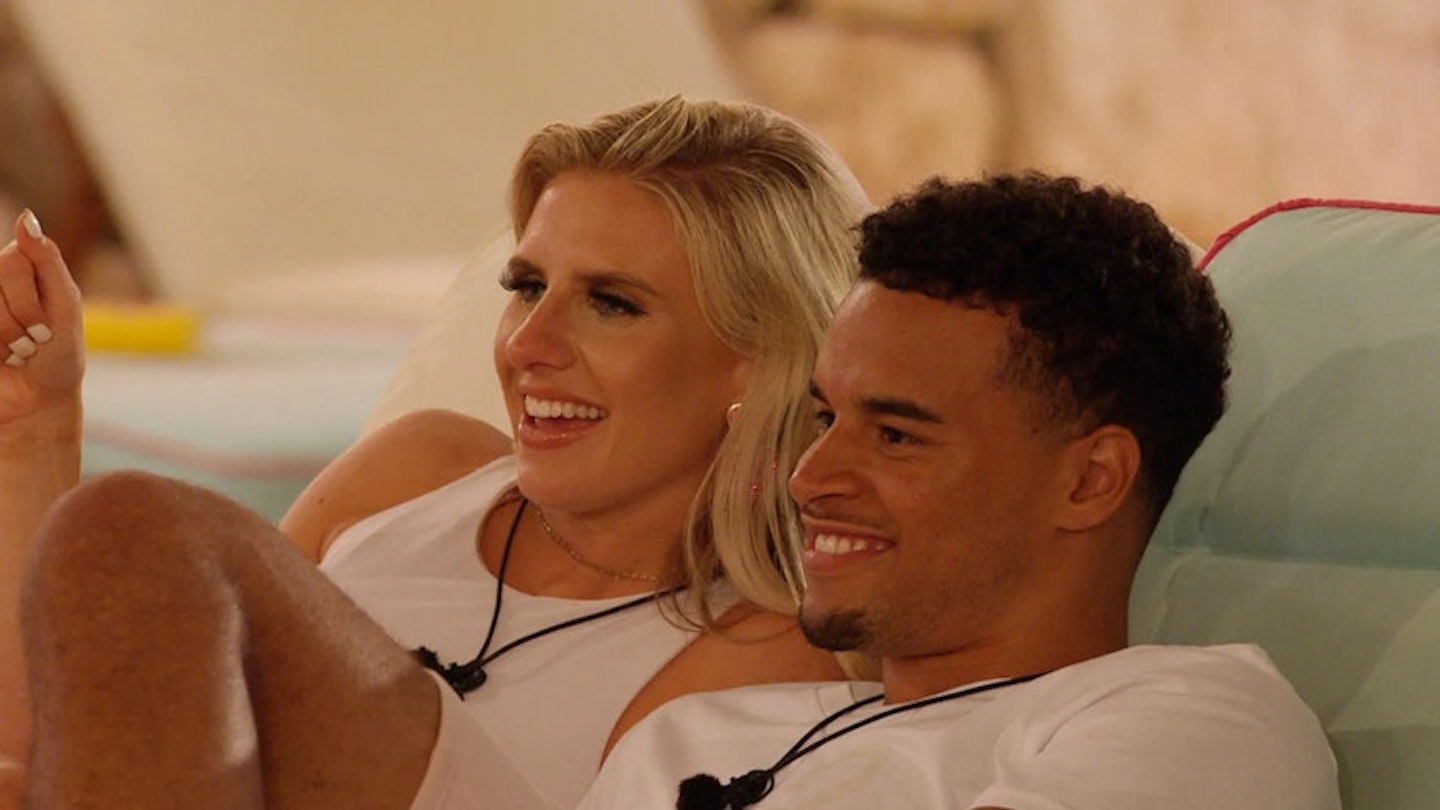 This time around, we raised an eyebrow when we noticed that Toby had excluded his ex from his 2022 round-up post. To be fair to him, though, the post prominently featured solo selfie shots of Toby. He did however appear to inadvertently make a nod to Chloe in the caption for the post, which read, "2022… Rollercoaster of a year🎢 Here's my year through selfies! 2023… 👀🤫."
Naturally, we had to take a look at what Chloe was up to see if she'd responded in any way (assuming she read into Toby's post as deeply as we did).
We soon learned that Chloe has been living it up in Dubai - with Millie Court and 2019 Islander Jourdan Riane- and not only that, she recently claimed that she had just had "the best" experience in her Dubai hotel room.
Okay, she was talking about a massage and not a man (although perhaps a man with very good hands).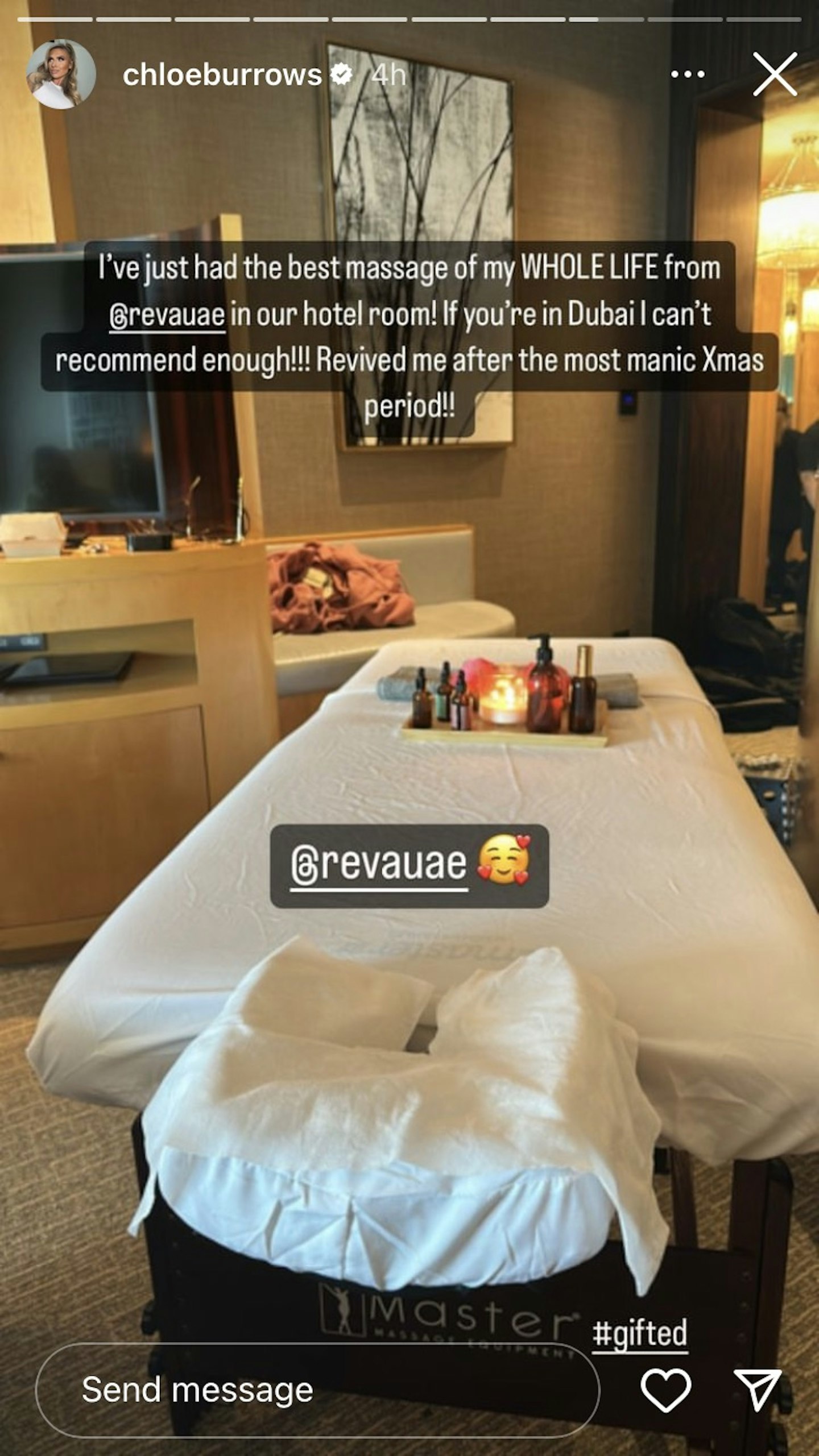 She wrote, "I've just had the best massage of my WHOLE LIFE from @revauae in our hotel room! If you're in Dubai I can't recommend enough!!! Revived me after the most manic Xmas period!!"
Oh, don't look at us that way; we told you, we're still heatworld. Our imaginations have always been overactive.
Who is Toby Aromolaran?
Toby is a reality star, podcaster and footballer who plays for semi-professional club Hashtag United. He's played footballer since he was just seven years old. Speaking of the love for the game, he said, "I've played football since I was about six, but it's really come into a new light for the past year since I joined a team called Hashtag United.
"They're very social media focused. Everything is on YouTube, Instagram and Twitter. Playing with them has really made me fall in love with the game again."
How old is Toby Aromolaran?
Toby was one of the youngest in the 2021 line-up, joining the show at 22 years old. Toby was born on 3 March 1999, making him 23 years old.
Where is Toby Aromolaran from?
He's from Essex.
What team did Toby Aromolaran play football for?
He signed for Hashtag United in July 2020. The team are based in Pitsea, Essex and were founded in 2016 by YouTube personality Spencer Owen.
Has Toby Aromolaran got Instagram?
You can follow him @tobyaromolaran.
WATCH: Were the signs there all along? Chloe and Toby play Mr & Mrs 💍