Apparently two series of Love Island annually (that's 16 weeks out of a 52-week-year, FYI) just isn't enough for you lot, as we will now have TWO more spin-off shows to be addicted to.
Honestly, ITV might as well just set up another channel exclusively for the Love Island multiverse at this point (especially with Love Island: All Stars also on the horizon).
Although, technically, Love Island Games isn't directly ITV's doing; the spin-off is being produced by Peacock TV in the US, but more on that later.
The real goss here is that now that the official line-up for the romance reality show spin off has been released, we can confirm that Irish Islander and all round icon Maura Higgins, will be coming face-to-face with her former lover.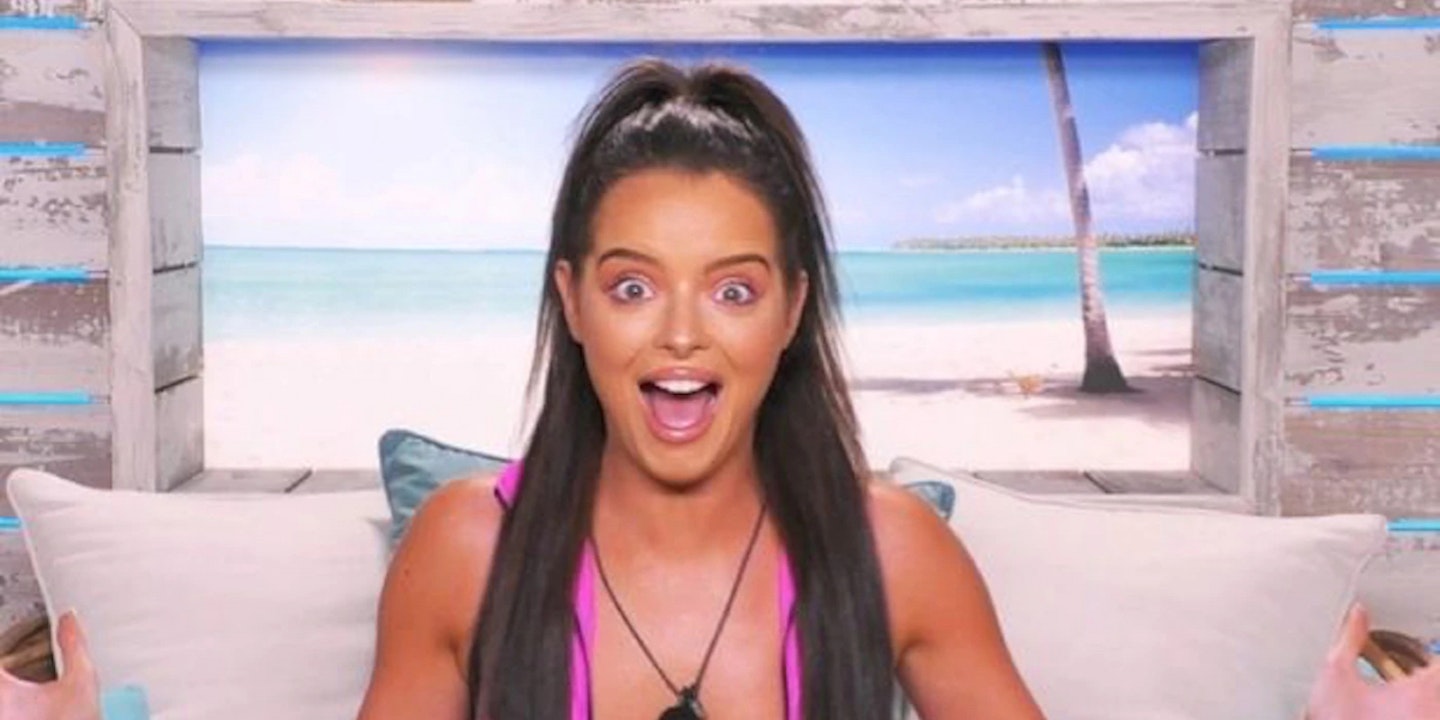 Back when Molly Mae Hague was just a regular girl who knew how to rock a blonde bun, but didn't know how carry a glass of wine without spilling it, Maura joined her in one of the most popular series of the dating show aka Love Island 2019.
Four years later the former grid girl is still part of the Love Island franchise but in a professional manner as she is the official ambassador for the US series and will be continuing her role for Love Island Games.
And who, pray tell, has been confirmed as contestant on the new series?
None other than Curtis Pritchard.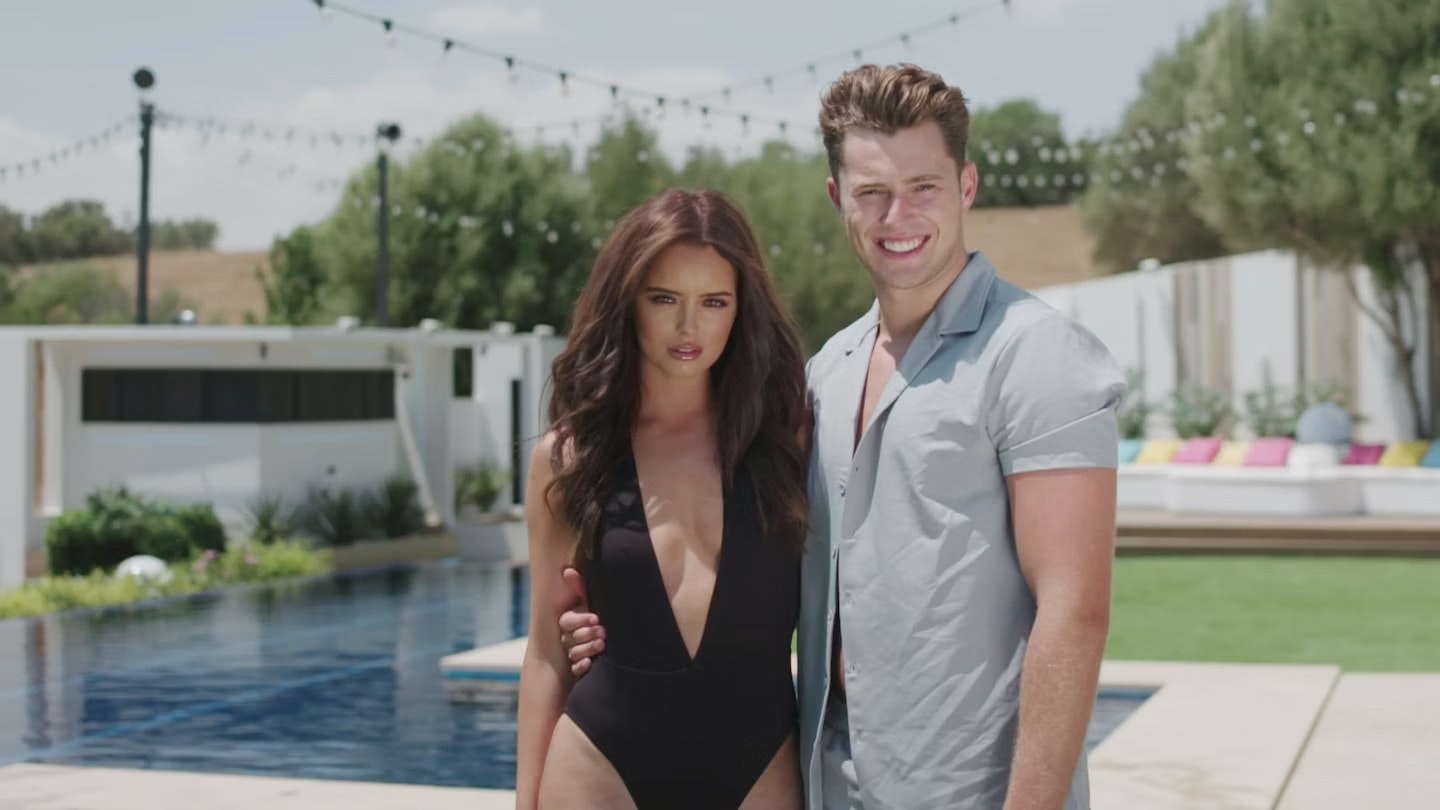 Maura and Curtis ended up coming in fourth place on the show and although they kept the romance going for a hot sec once they left the villa, they are no longer together.
Curtis is, obviously, a single pringle and it looks as though Maura is loved up with a Hollywood hottie.
But the dancer isn't the only familiar face who will be heading off to Fiji for a second chance at love; take a look at all the returning Islanders who will be taking part in the Games.
What is Love Island Games?
Love Island Games is a new spin-off series of Love Island, which will see former Islanders from Love Island UK, USA, Australia, France, Sweden and Germany fly out to Fiji in a bid to 'snatch the crown', while taking a second stab at finding love on the telly, with returning UK Islanders such as Liberty Poole, Eyal Booker and Jack Fowler joining the competition.
Who is on the Love Island Games cast?
Besides Curtis Pritchard?
Well, surprisingly, NOT Adam Collard.
The line-up has just been announced and, oh boy, it's juicy; take a look, at the promo shots of our UK faces below.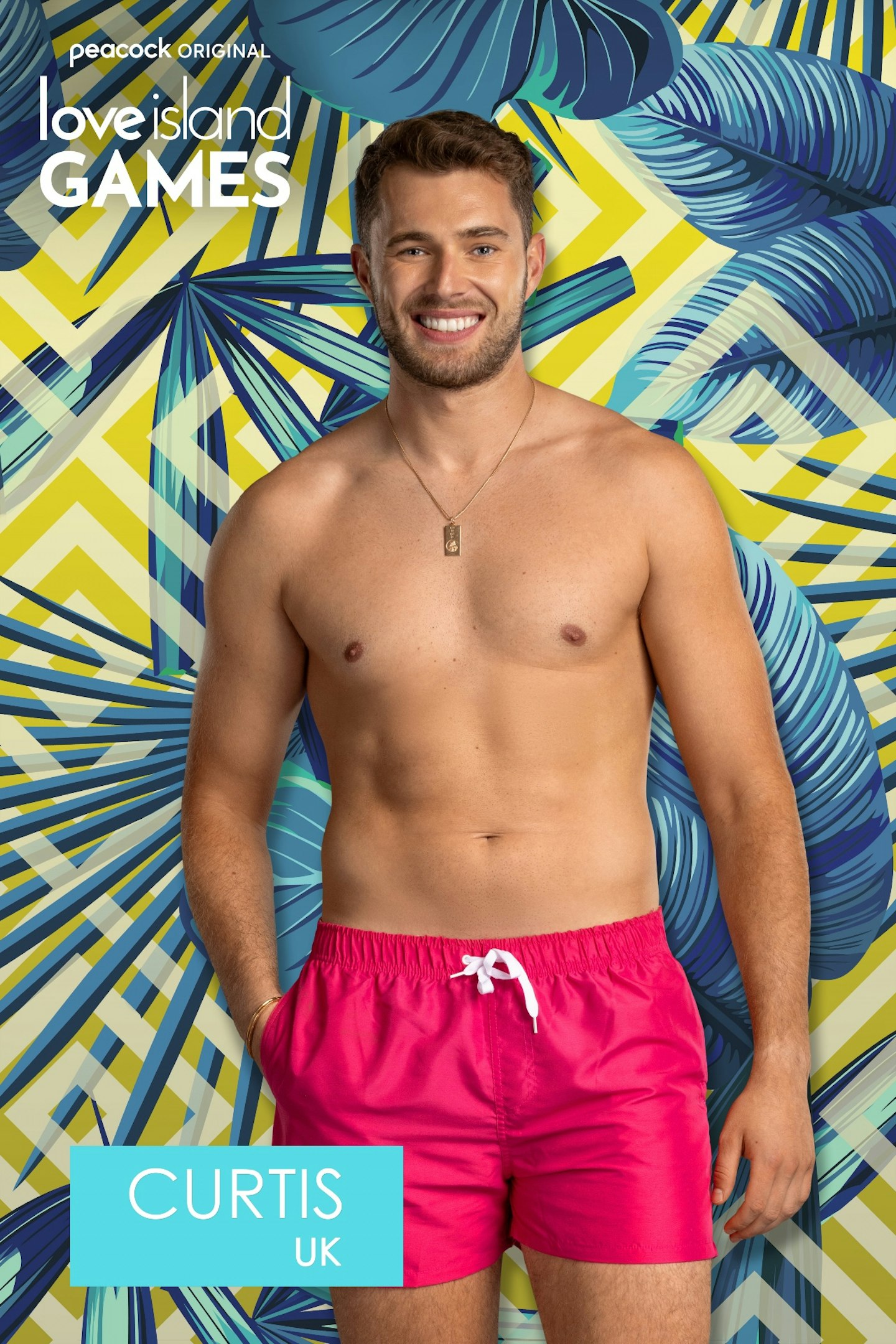 Jack Fowler, Love Island 2018
Jack walked so Zach Noble could run. Yep, one of the most popular bombshell of all time is heading to Fiji.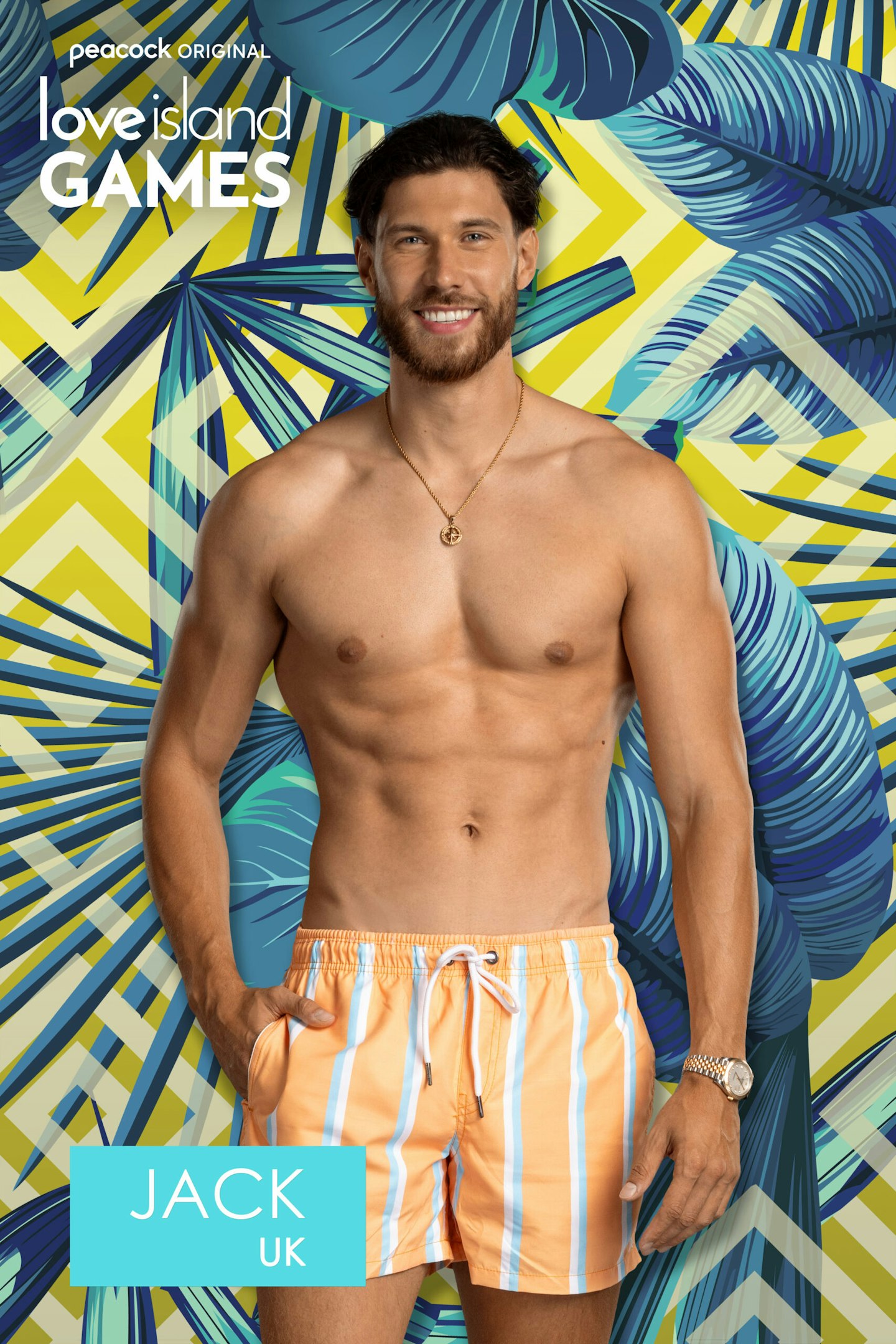 Toby Aromolaran, Love Island 2021
Toby Aromolaran was declared runner-up on Love Island 2021 alongside then girlfriend Chloe Burrows – obv they have now split.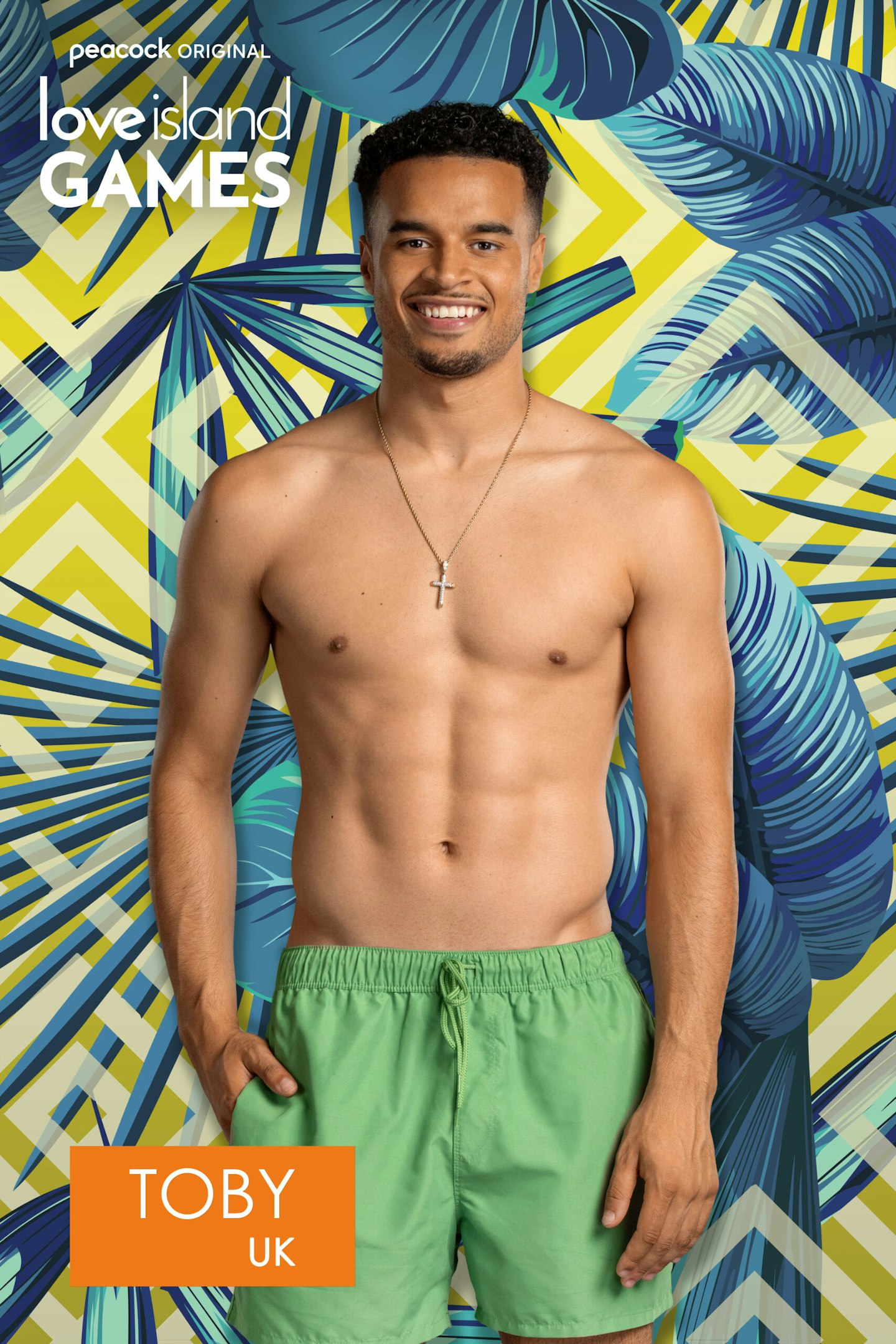 Eyal Booker, Love Island 2018
Curly haired Eyal didn't last long on Love Island but he is close pals with the Sims family, so whose the real winner here?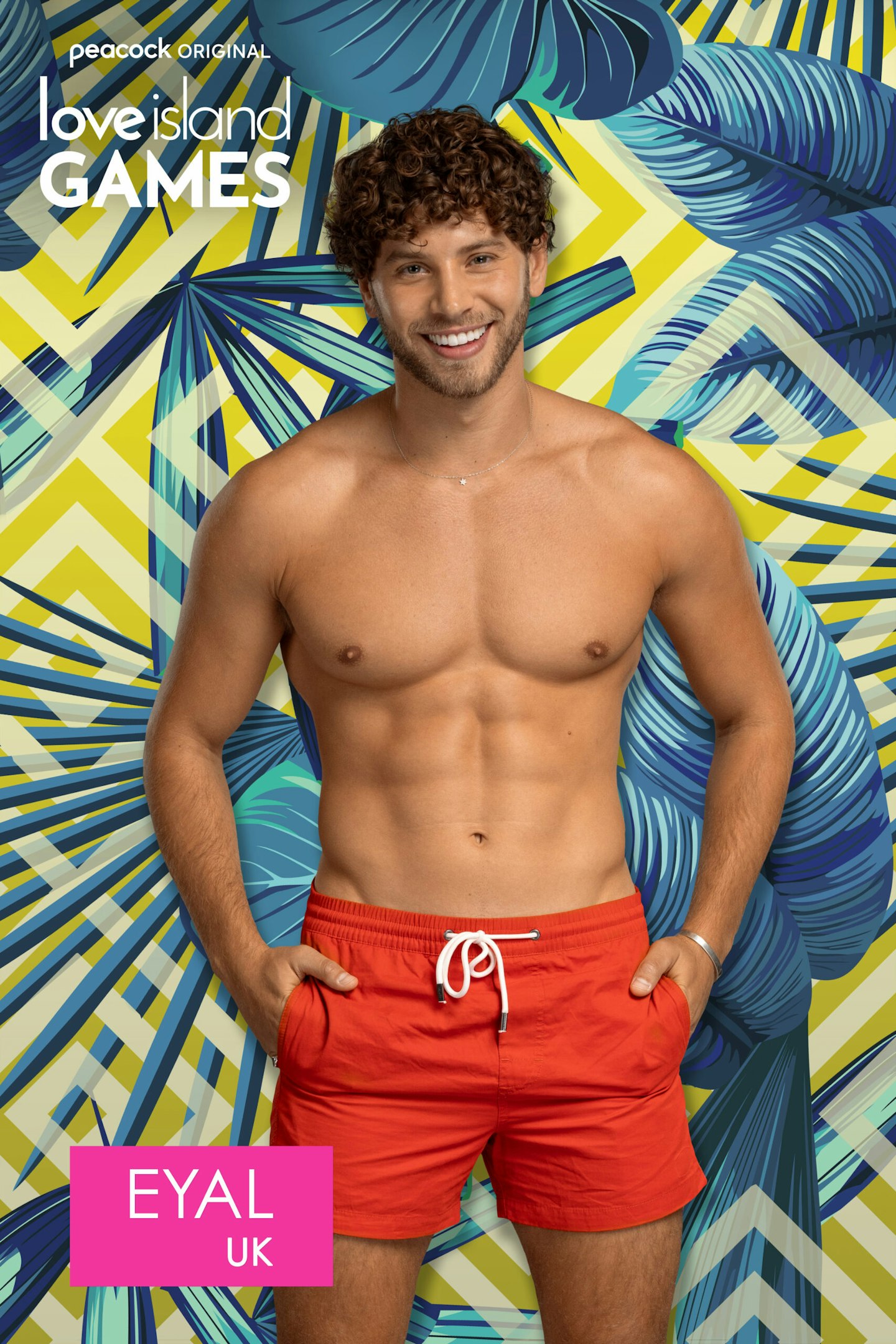 Scott van-der-Sluis, Love Island 2023
Oh, Scotty van-der-Sluis. TheLove Island 2023 bombshell had his heart broken by Catherine Agbaje and when he was chucked out of the villa he decided to head off to the US version; now he's back for the Games.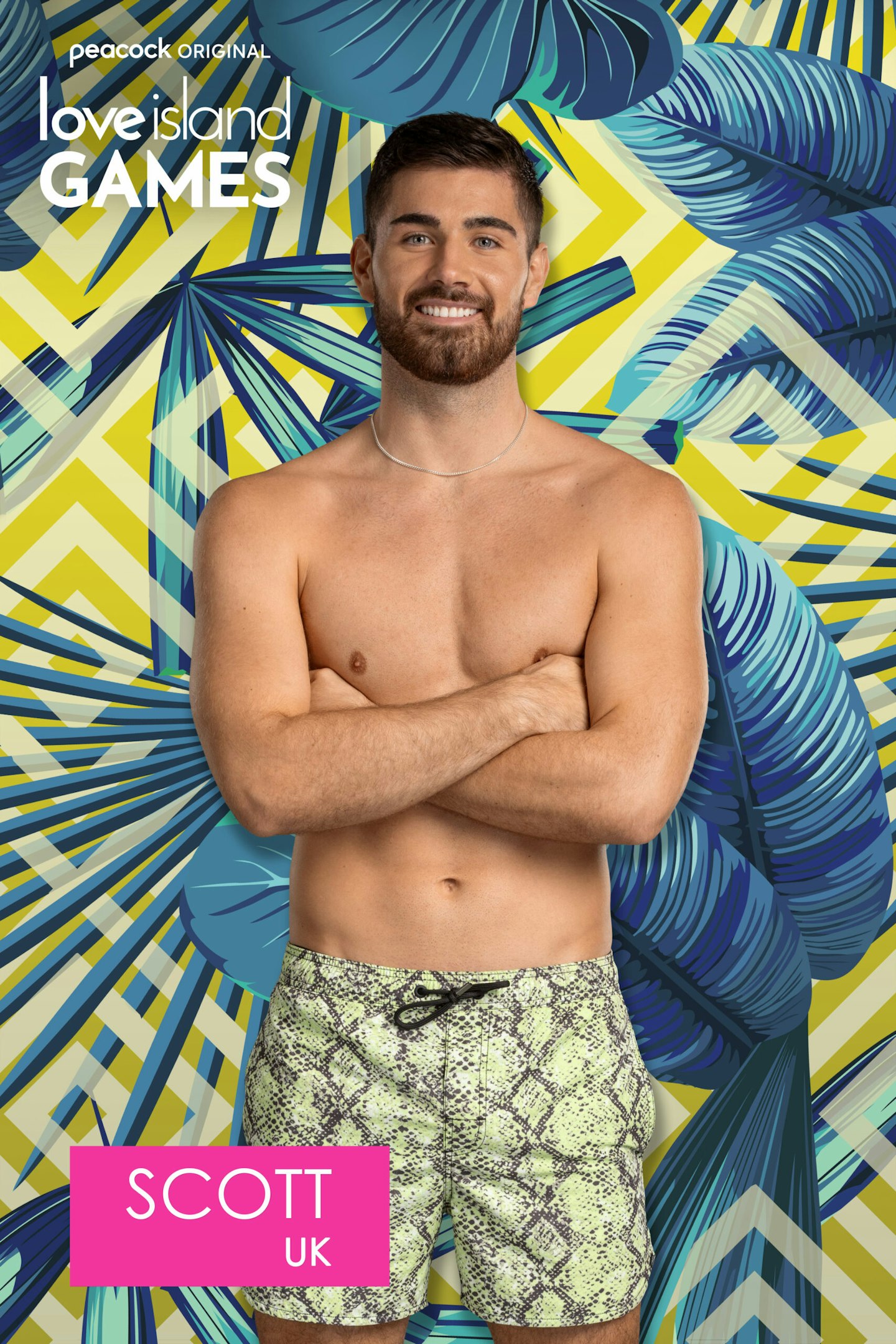 Mike Boateng, Love Island 2020
Love Island 2020 hottie Mike Boateng is hoping he will have better luck on this series than he did on the (not as popular) winter version.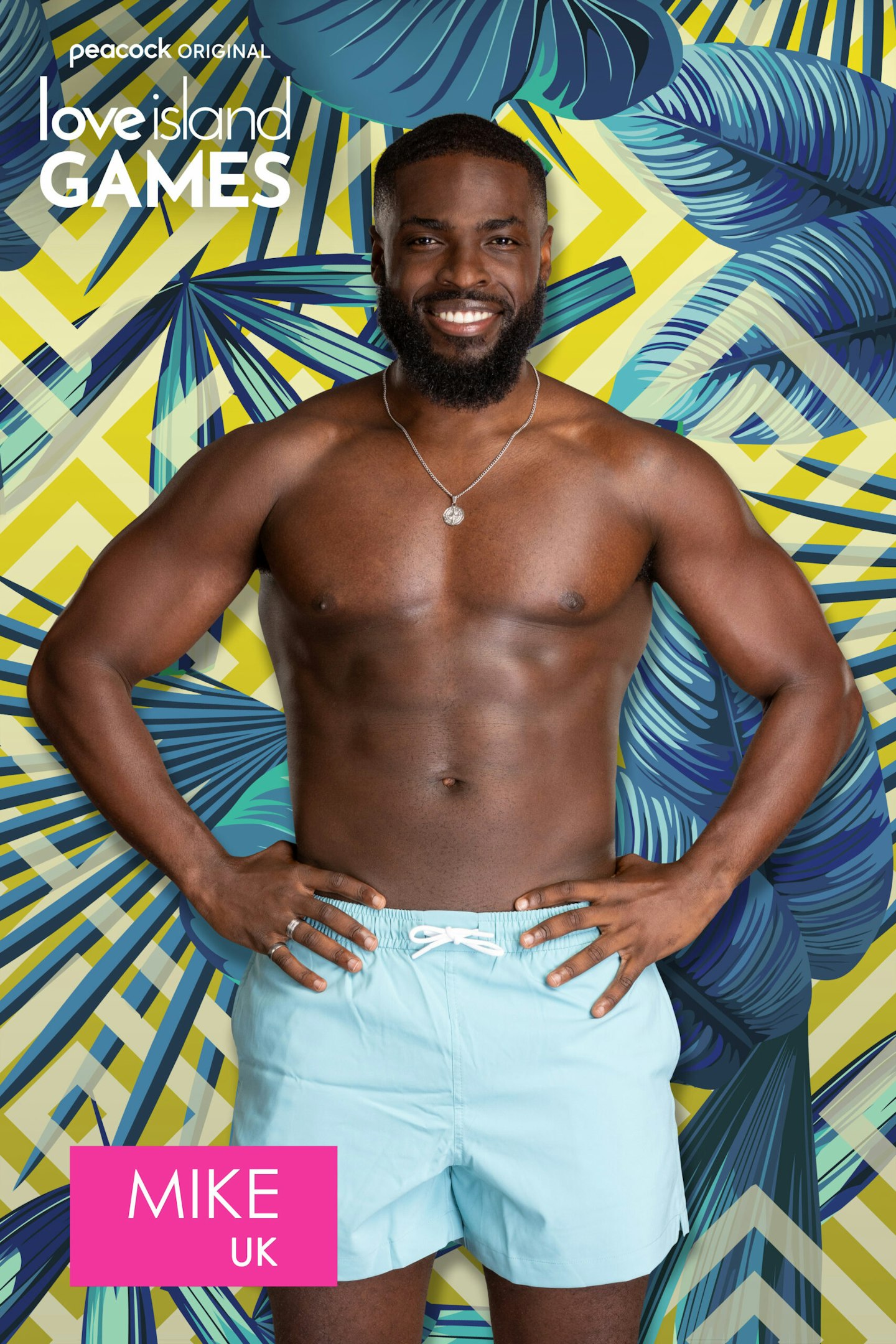 Georgia Steel, Love Island 2018
Is she still loyal? The iconic Georgia is back after a legendary performance on the show back in 2018. Here's to hoping the guys are NOTHING like Josh Denzel.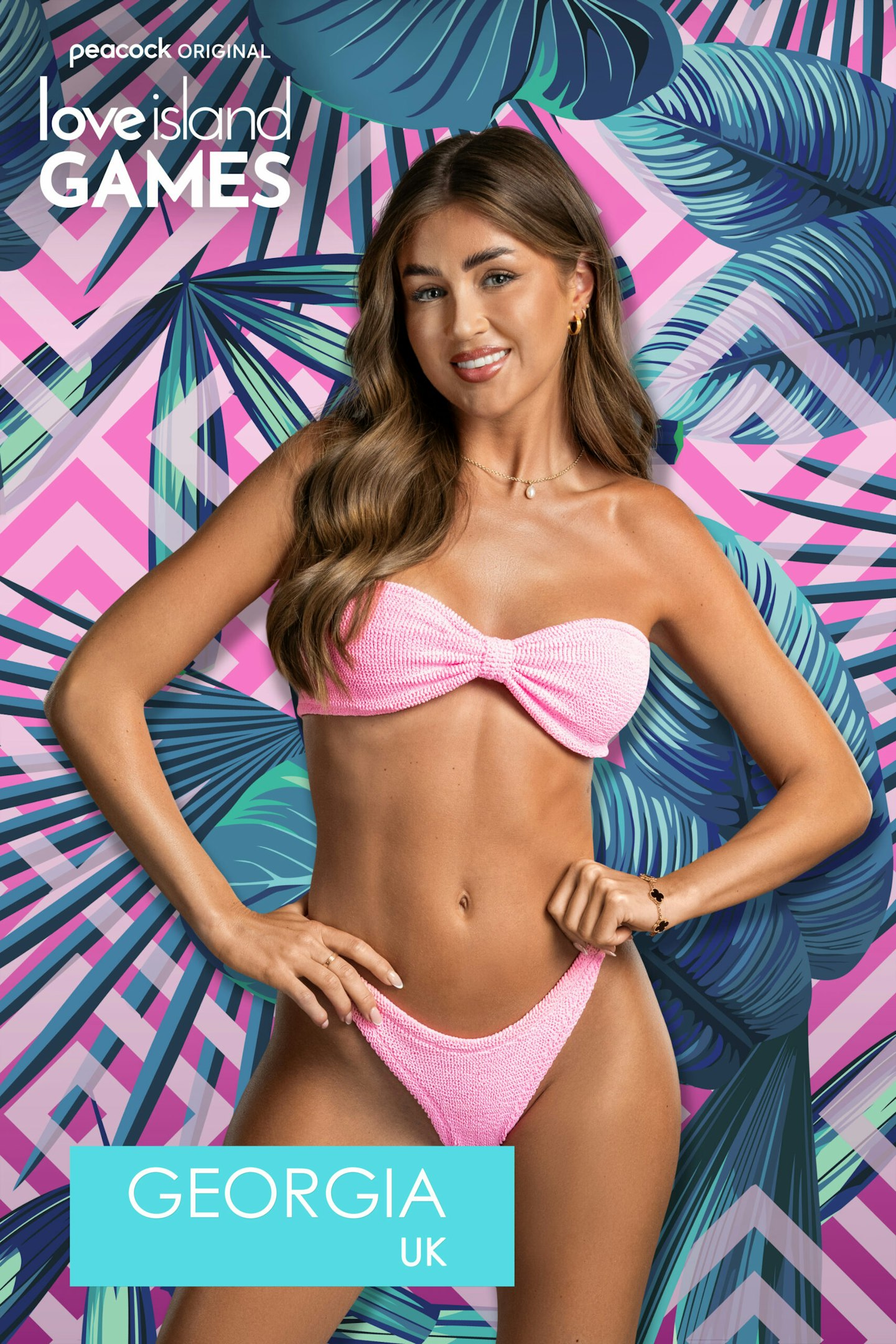 Megan Barton-Hanson, Love Island 2018
The bombshell of all bombshells, Megan Barton-Hanson is returning to the Love Island villa in the hopes of finding true romance.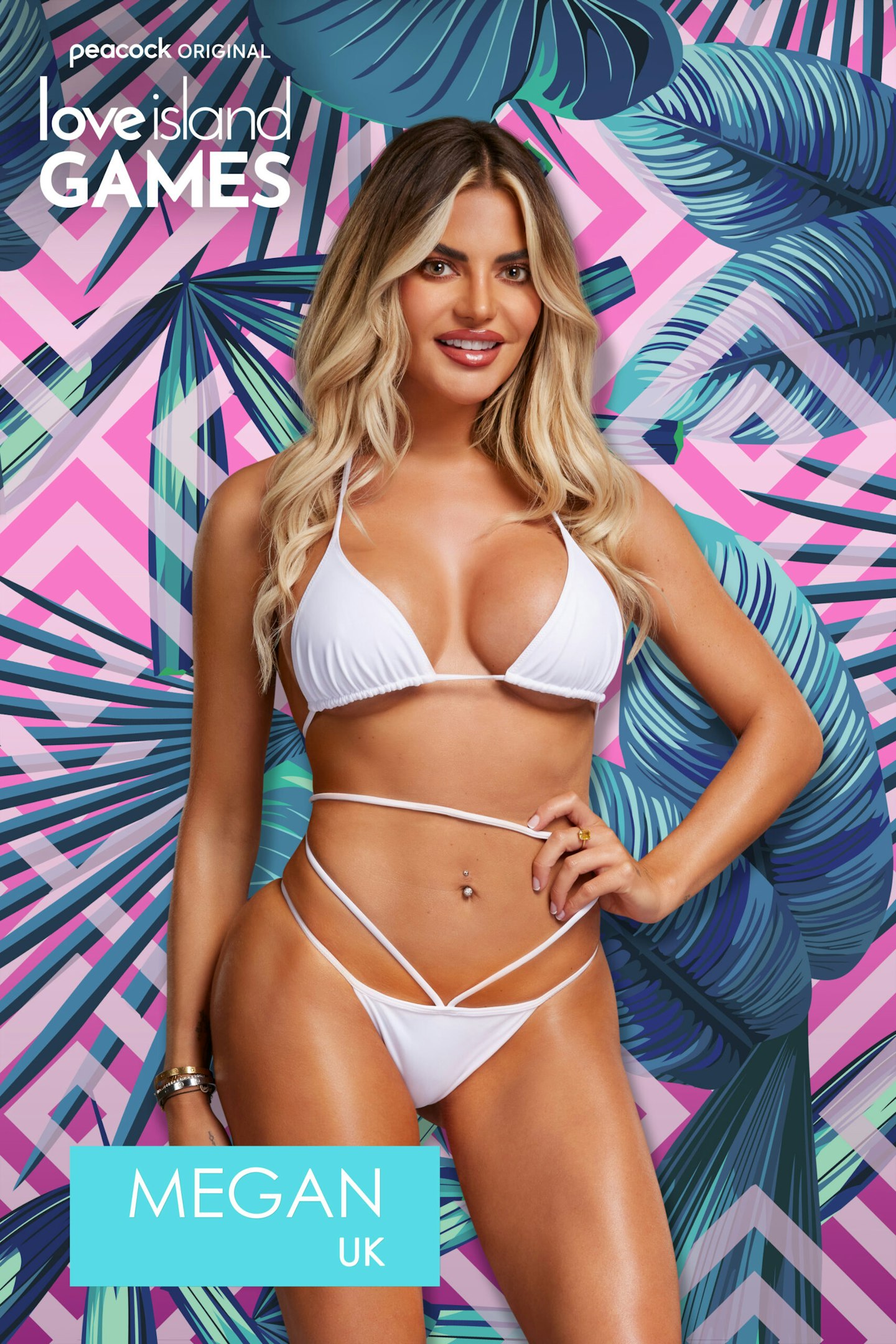 Liberty Poole, Love Island 2021
Liberty Poole quit the villa on her season of Love Island, alongside Jake Cornish, as the couple realised they were just friends and didn't want to steal a finalist spot from another duo.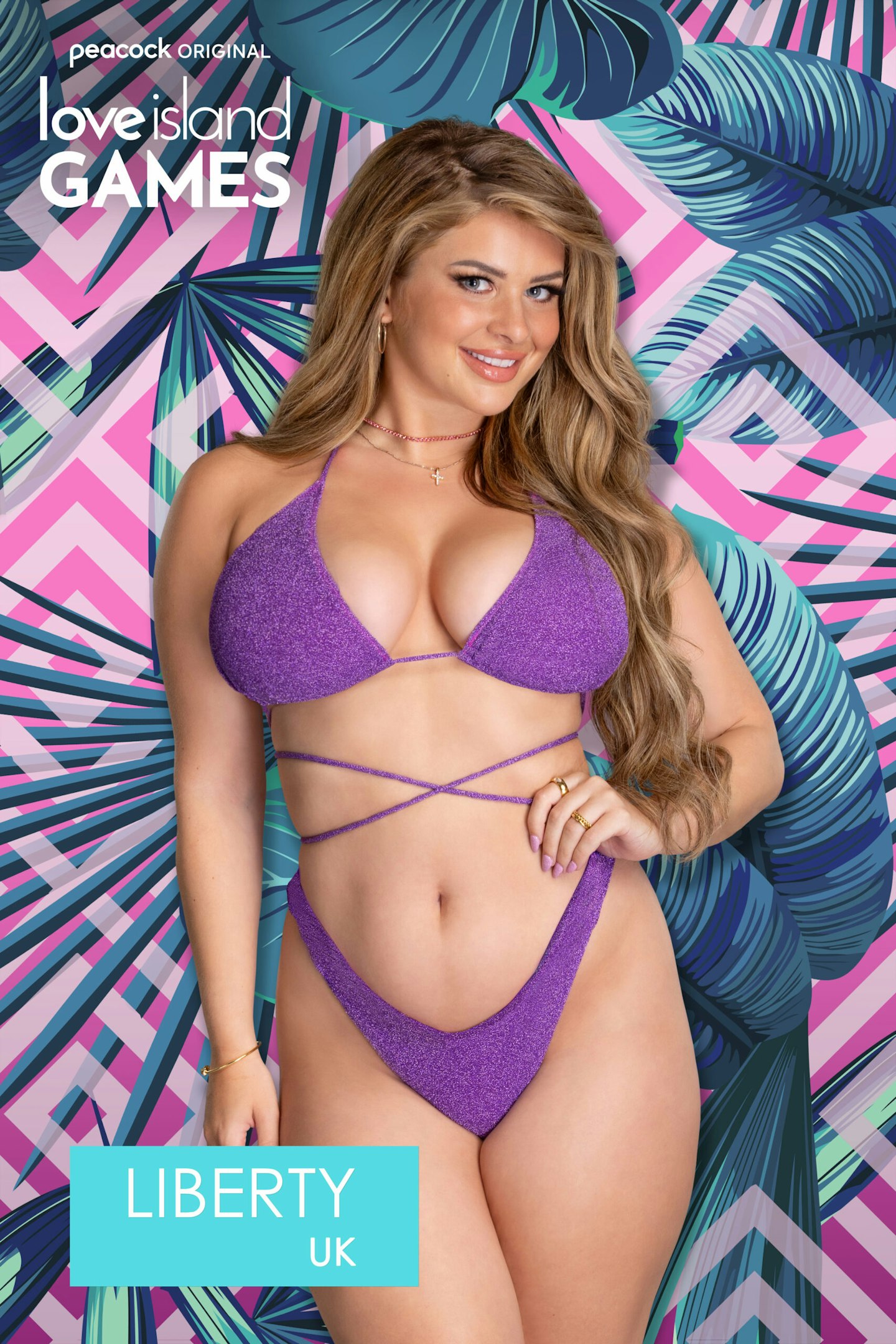 Other Islanders include Steph Blackos (France), Lisa Celander (Sweden) Johnny Middlebrooks (USA), Carrington Rodriguez (USA), Deb Chubb (USA), Courtney Boerner (USA), Zeta Morrison (USA), Imani Wheeler (USA), Callum Hole (Australia), Mitch Hibberd (Australia), Tina Provis (Australia), Jessica Losurdo (Australia), and Aurelia Lamprecht (Germany) Kyra Green (USA), Justine Ndiba (USA), Cely Vazquez (USA).
Where is Love Island Games taking place?
Maya Jama has confirmed that Love Island Games is taking place in Fiji in the South Pacific. Must be bloody nice.
Who is hosting Love Island Games?
Our iconic UK host Maya Jama has clearly been making waves internationally, as she will be hosting Love Island Games on the other side of the world. Good God, imagine the Maya Jama outfits in Fiji... we're already not worthy.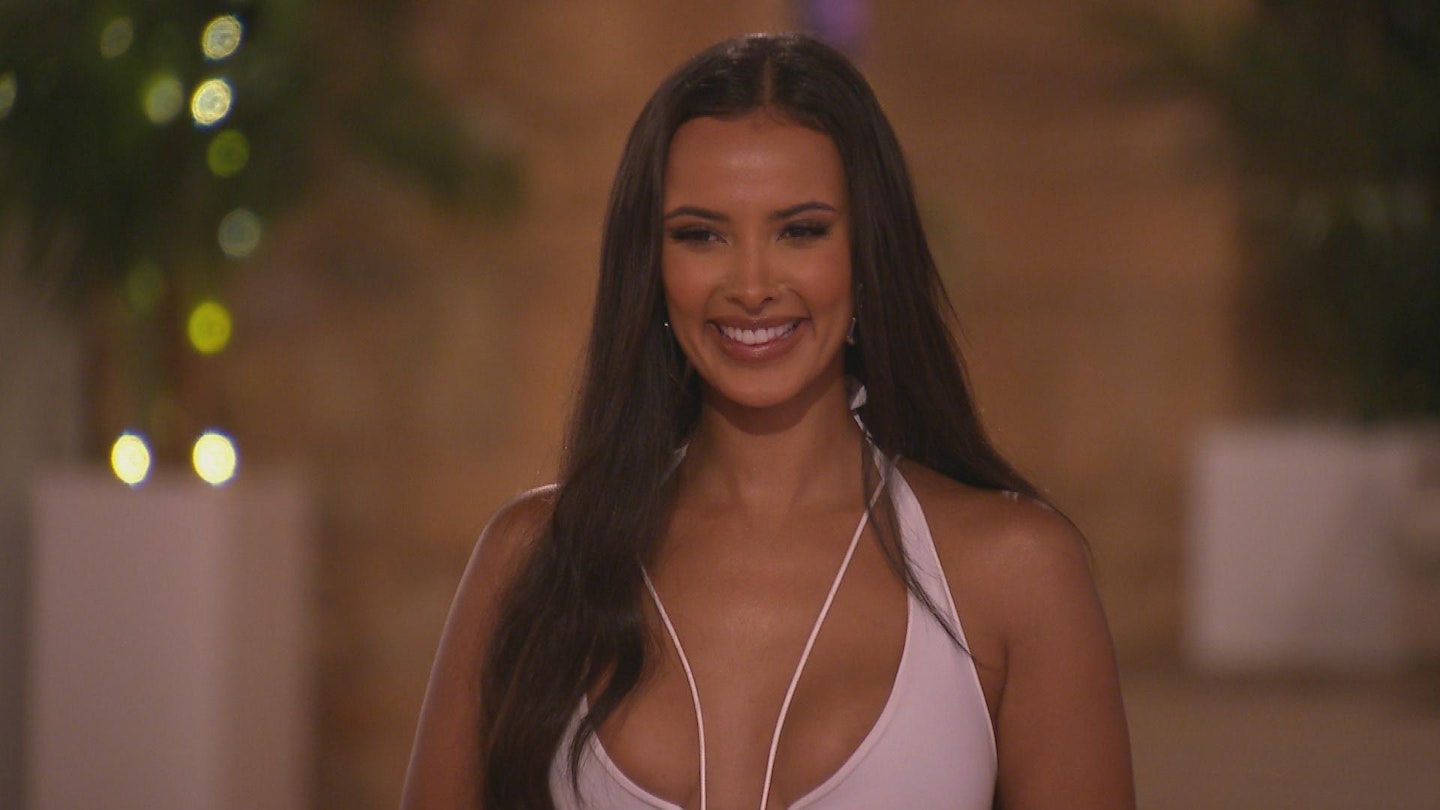 When does Love Island Games start?
Love Island Games arrives on Peacock (in the States) on 1 November 2023.
How can I watch Love Island Games?
If you live in the US, you'll be able to watch the new spin-off series on Peacock from 1 November. If you live in the UK, it's looking likely that you'll be able to stream it on ITVX, but this is yet to be confirmed by our ITV overlords.
WATCH: 'Kady Unfollowed Me!' Mitch & Ella B Play Who's Most Likely To: Love Island Edition