Molly-Mae Hague has waited three years to spill some major Love Island tea on us and now, here we are – scalded.
The former Love Island star turned creative director of Pretty Little Thing revealed how despite finding fame on the 2019 series of Love Island, she actually auditioned for the 2018 series – and got rejected by producers.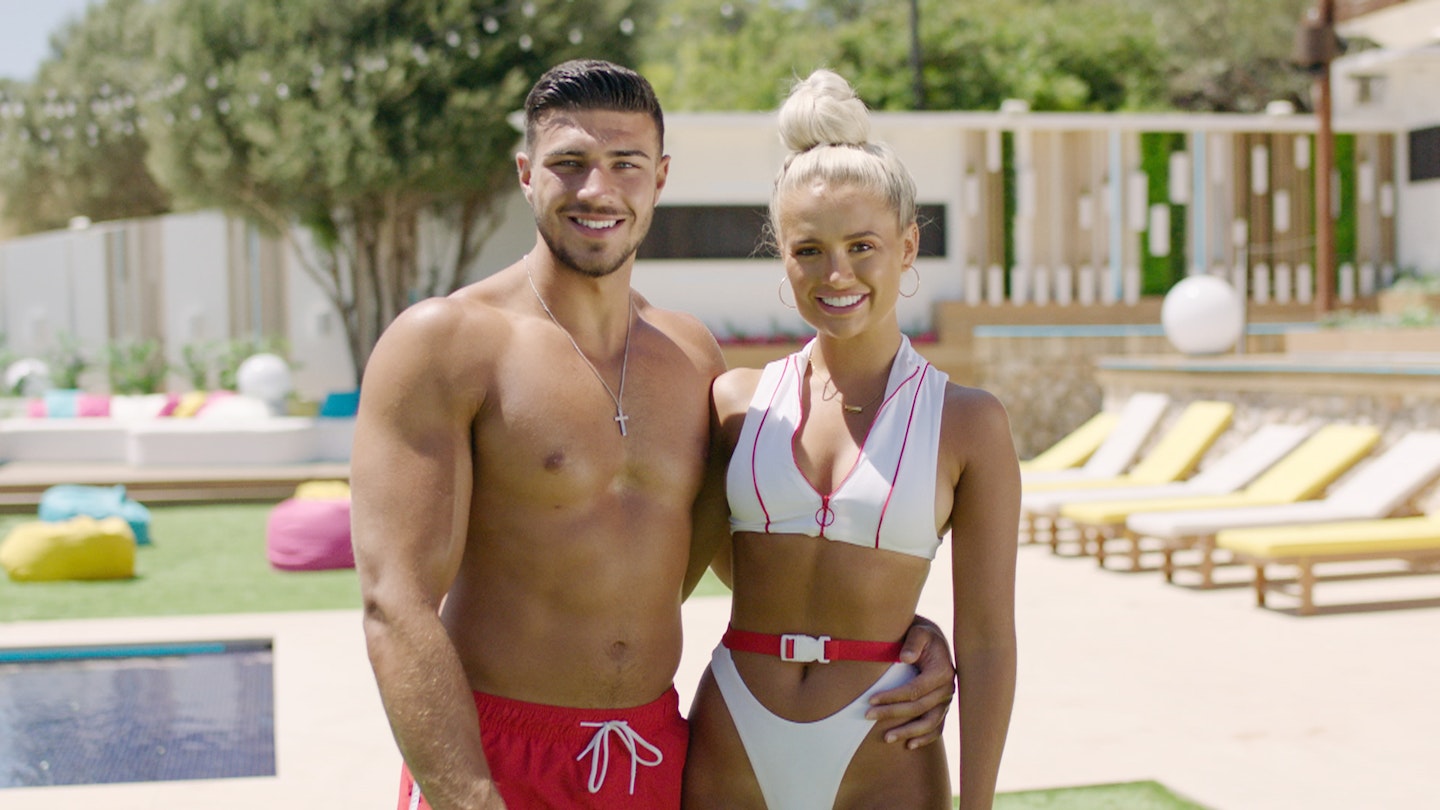 Molly told The Sunday Time Magazine how she didn't make it through the audition stages for Love Island season 4, with producers opting for the likes of Dani Dyerand Georgia Steel.
Let's pause for a minute and imagine Molly-Mae on season 4 of Love Island.
Let's pause for another minute and imagine season 5 of Love Island WITHOUT Molly-Mae.
Molly said, "Even before I went for that audition I knew I was going to be on the show… I manifested it."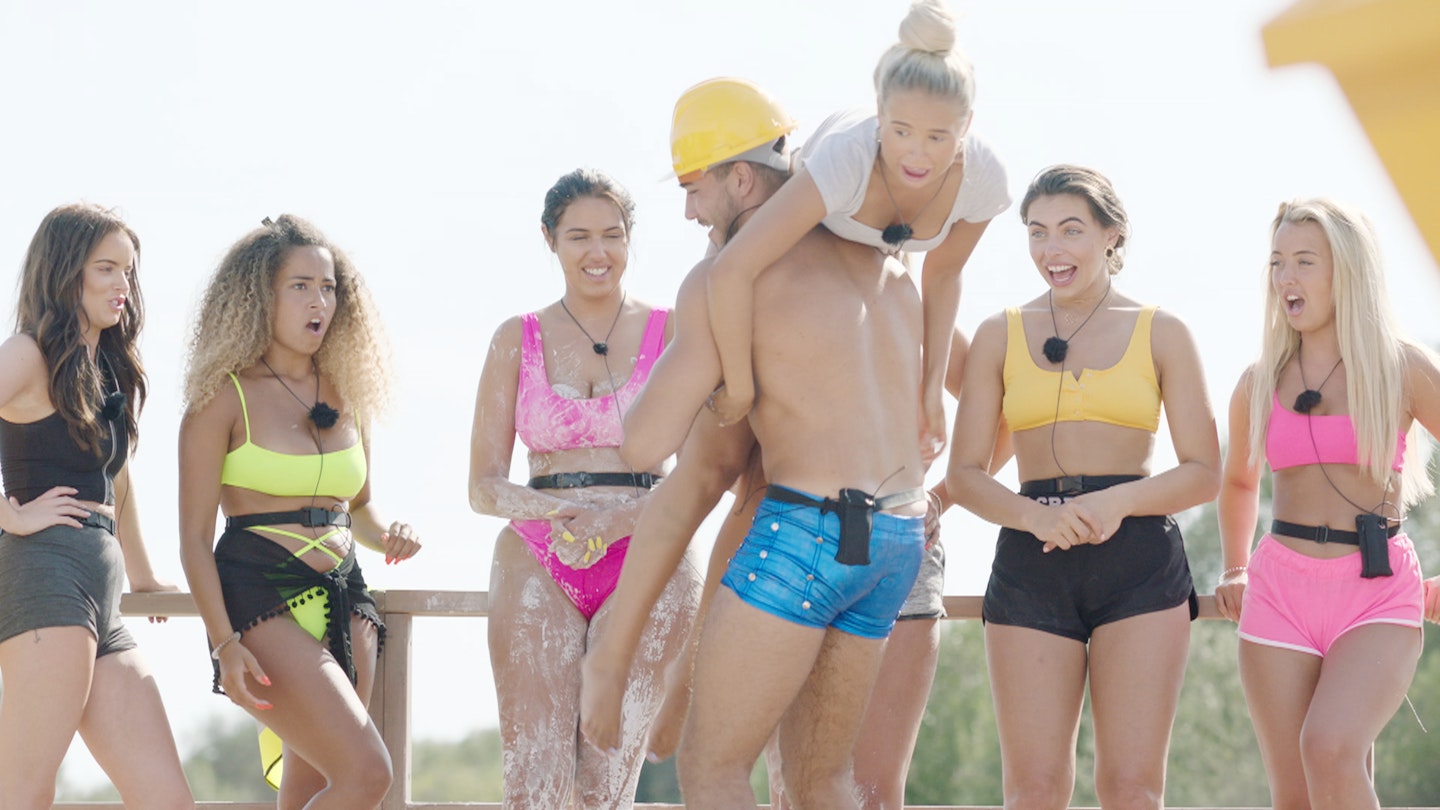 Molly has frequently discussed clairvoyantly knowing she'd end up on Love Island one day. She previously took to her Instagram Story to explain how she knew she would go on Love Island from around the age of 15.
And it turns out she was right because while Molly was the first bombshell in the 2019 series, she was quick to make an impact with her fellow Islanders. After going on a date with Tommy Fury, the pair hit it off and finished in second place on Love Island 2019.
It's almost four years since we first met and fell in love with Molly-Mae so we've had a look at everything you need to know about her and what she's been up to since then...
Who is Molly-Mae Hague?
Molly-Mae is a social media influencer from Hertfordshire and a former Love Island 2019 star. Before she was unveiled as a bombshell, Molly-Mae was rumoured to appear on the show, with the Daily Mirror reporting she was on 'lockdown' in Spain.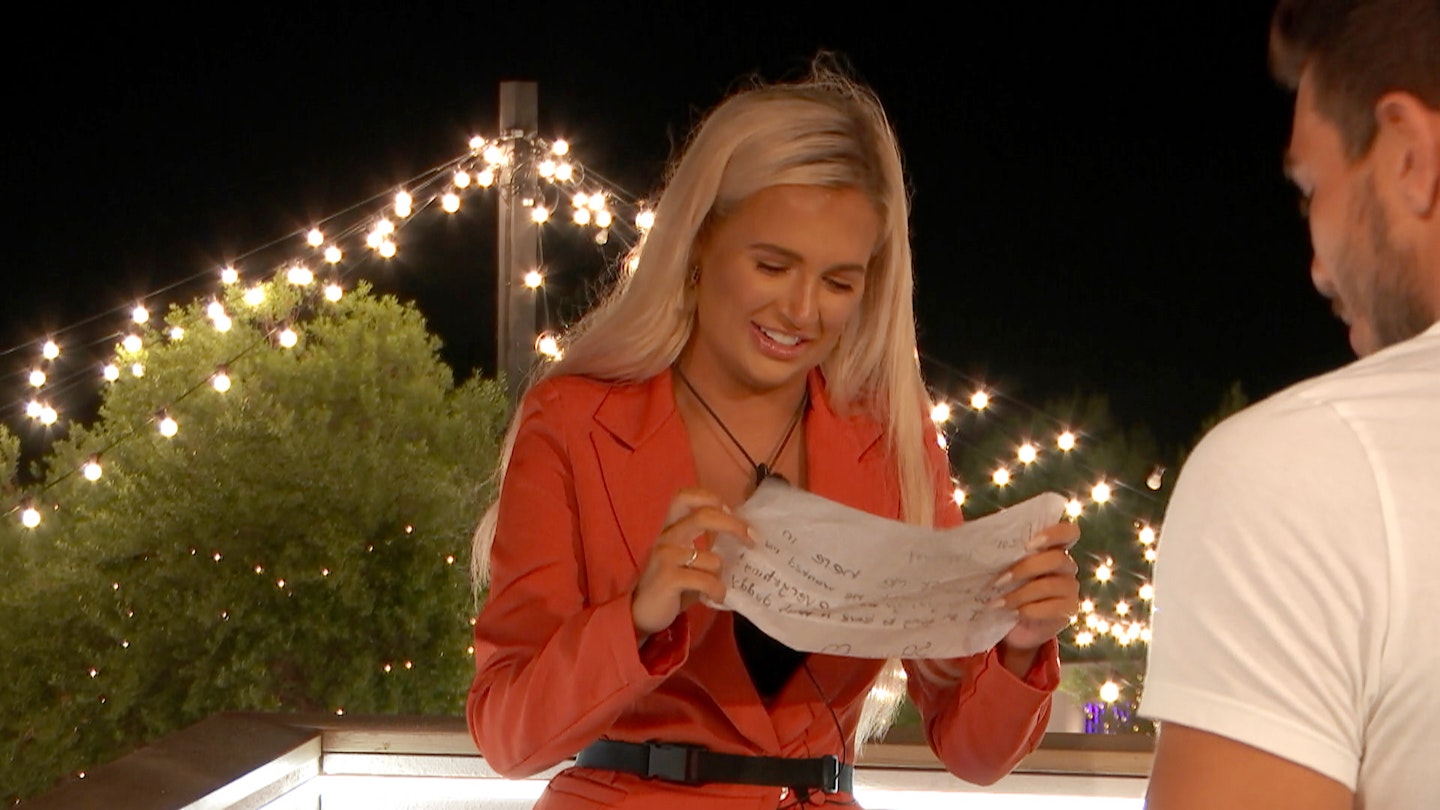 Are Molly-Mae and Tommy Fury still together?
Err, yes. Despite reports suggesting the pair had split just one week after leaving the Love Island villa, the pair have defied all odds and are still together.
Although it did take them a while to post on social media, Tommy's first post with his girl read, "Are you ready?... @mollymaehague ❤", with Molly-Mae writing, "I found what I came here for. Thank you from the bottom of our hearts for the incredible support ❤ This is just the start... @tommytntfury".
Molly-Mae Hague and Tommy Fury's baby
In January 2023, Molly-Mae and Tommy announced the birth of their baby girl. Posting a joint photo on the 'gram, they shared a black and white hospital snap with the caption, "23/01/23".
Molly later posted a photo of her little one in her nursery and revealed her adorable name - Bambi.
Do Molly-Mae Hague and Tommy Fury live together?
Yup. Shortly after leaving the villa, Molly-Mae revealed Tommy had moved into her Manchester flat. They then went on to move into another apartment together but in January she confessed that they're thinking of moving into another place that's slightly smaller.
After a robbery at their home, Molly and Tommy moved and they've now bought their own house.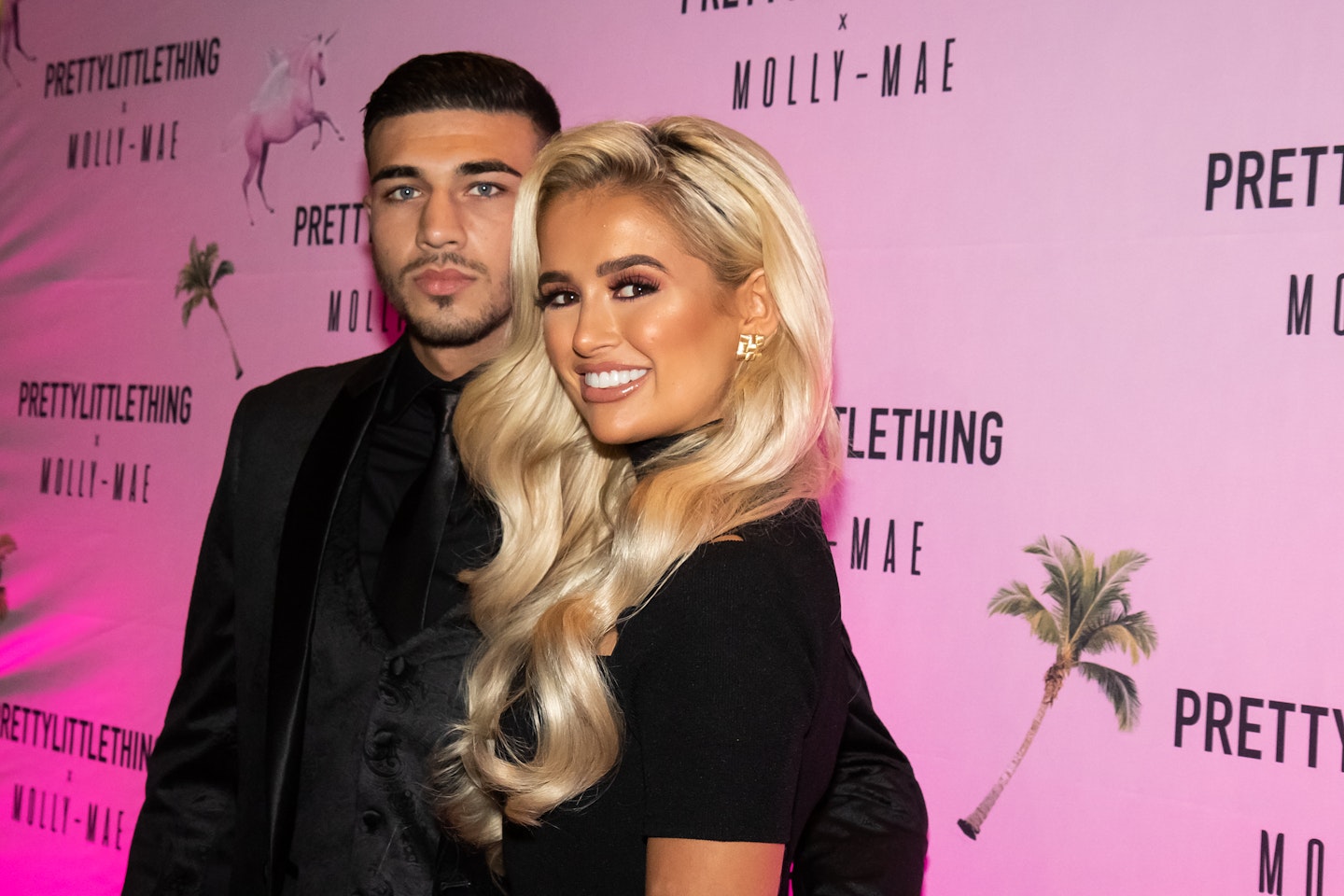 Molly-Mae Hague's apartment
After spending a couple of weeks working in London following her stint in the Love Island villa in 2019, Molly-Mae finally went back to her luxury flat in Manchester in August, showing it off on social media.
Posting snaps of her luxury pad which overlooks the city of Manchester, Molly wrote on her Instagram Story "Finally home. Last time I was here I was packing for the villa!"
Molly-Mae Hague before surgery
Molly-Mae has made quite the transformation since her early Youtube days; after leaving the Love Island villa she got jaw filler and added more filler to her lips. She's since announced that she's removed her filler and has opted for a more natural look.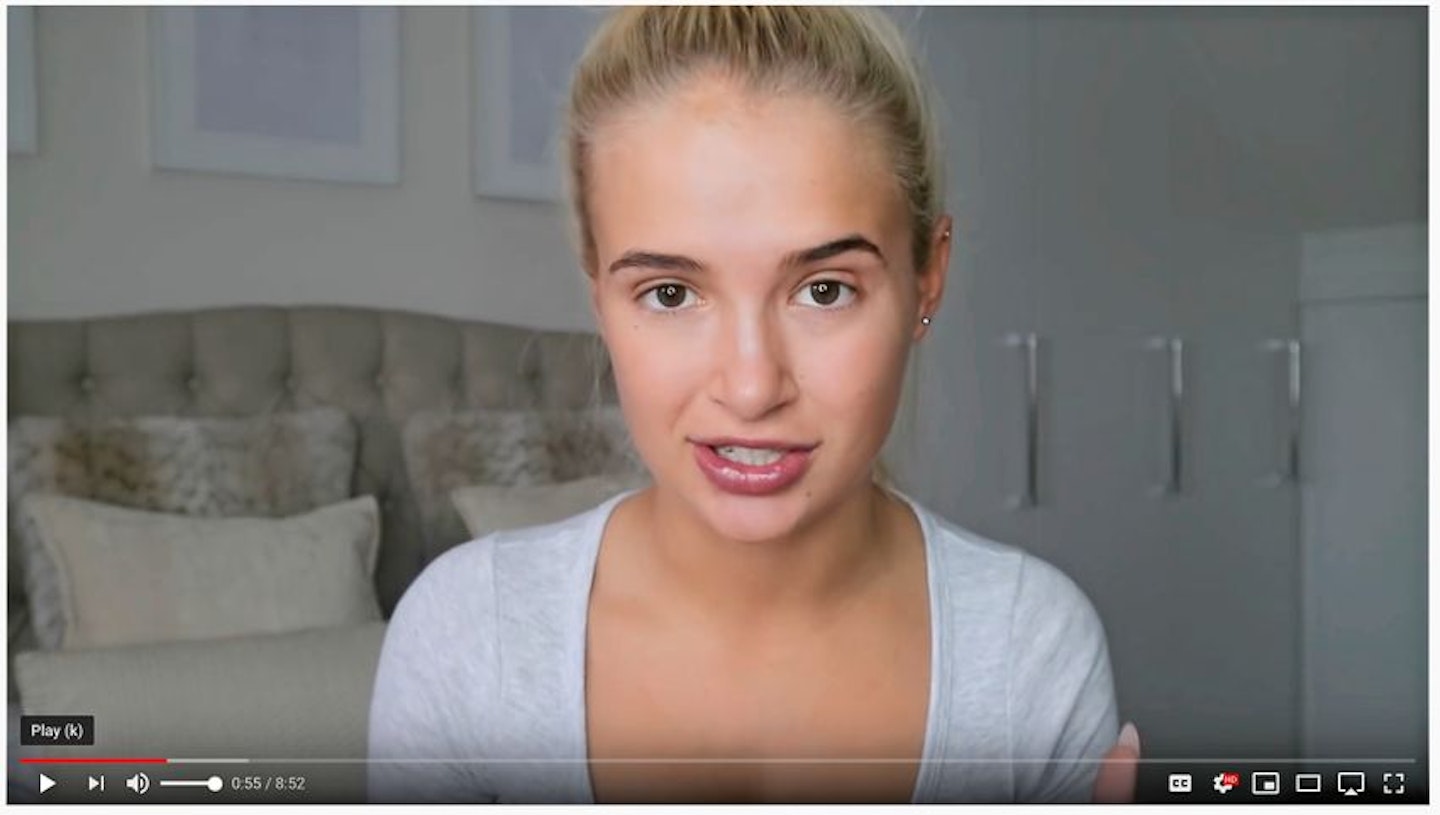 Molly-Mae Hague hair extensions
Molly-Mae is a brand ambassador for Beauty Works and despite lots of brands flogging stuff that we're not 100% sure they use themselves, Molly-Mae actually uses Beauty Works products and their 'Iced Blonde' clip-in extensions.
Molly-Mae Hague and PLT (Pretty Little Thing)
After her stint on Love Island, Molly-Mae signed a whopping £500,000 deal with popular clothing brand PrettyLittleThing. The collection, titled 'PrettyLittleThing x Molly-Mae', landed online on Monday 2nd September, with many items selling out within hours.
Molly-Mae attended the launch party for her collection with many of her Love Island co-stars and celebrity pals in attendance however after Yewande Biala revealed she didn't receive an invite, Molly-Mae confessed it's because they're "not friends".
Awks.
The influencer the launched another edit and donated 100% of the profits to the charity Mind.
However nowadays Molly's released a few collections and is now the creative director at PLT.
Where did Molly-Mae Hague finish on Love Island 2019?
Molly-Mae finished in second place alongside Tommy on Love Island back in 2019.
How old is Molly-Mae Hague?
Molly-Mae is 23 years old.
When is Molly-Mae Hague's birthday?
Molly-Mae celebrates her birthday on the 25th May, she was born in 1999.
Where is Molly-Mae Hague from?
Molly-Mae is from Hertfordshire.
Check out: Molly-Mae Hague's Love Island outfits
Molly Mae Hague Love Island outfits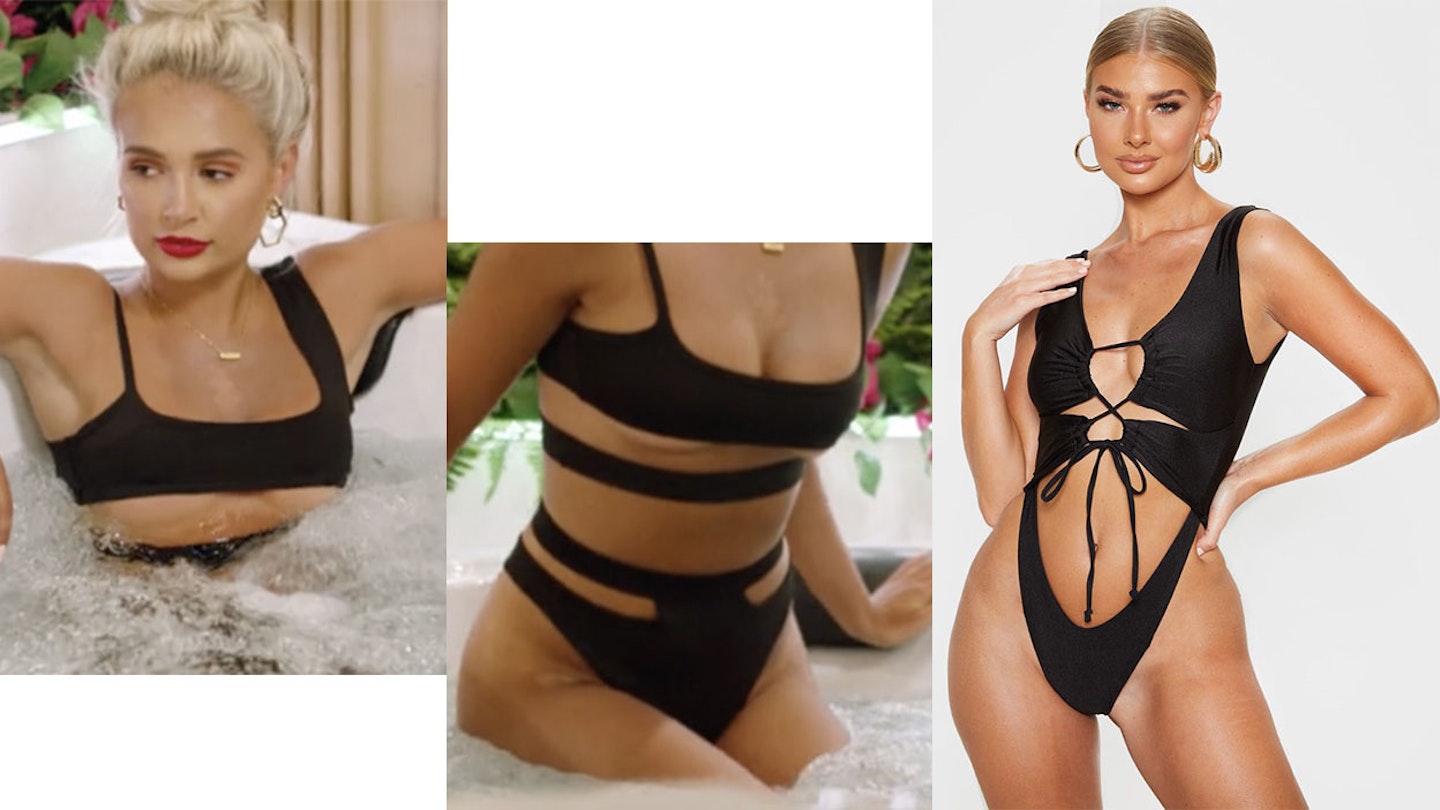 1 of 10
CREDIT: ITV and Pretty Little Thing
Black Cut Out Adjustable String Swimsuit
We'll never forget how iconic Molly-Mae's entrance was; first she walked in the villa in a LBD and then she striped down into a strappy bikini.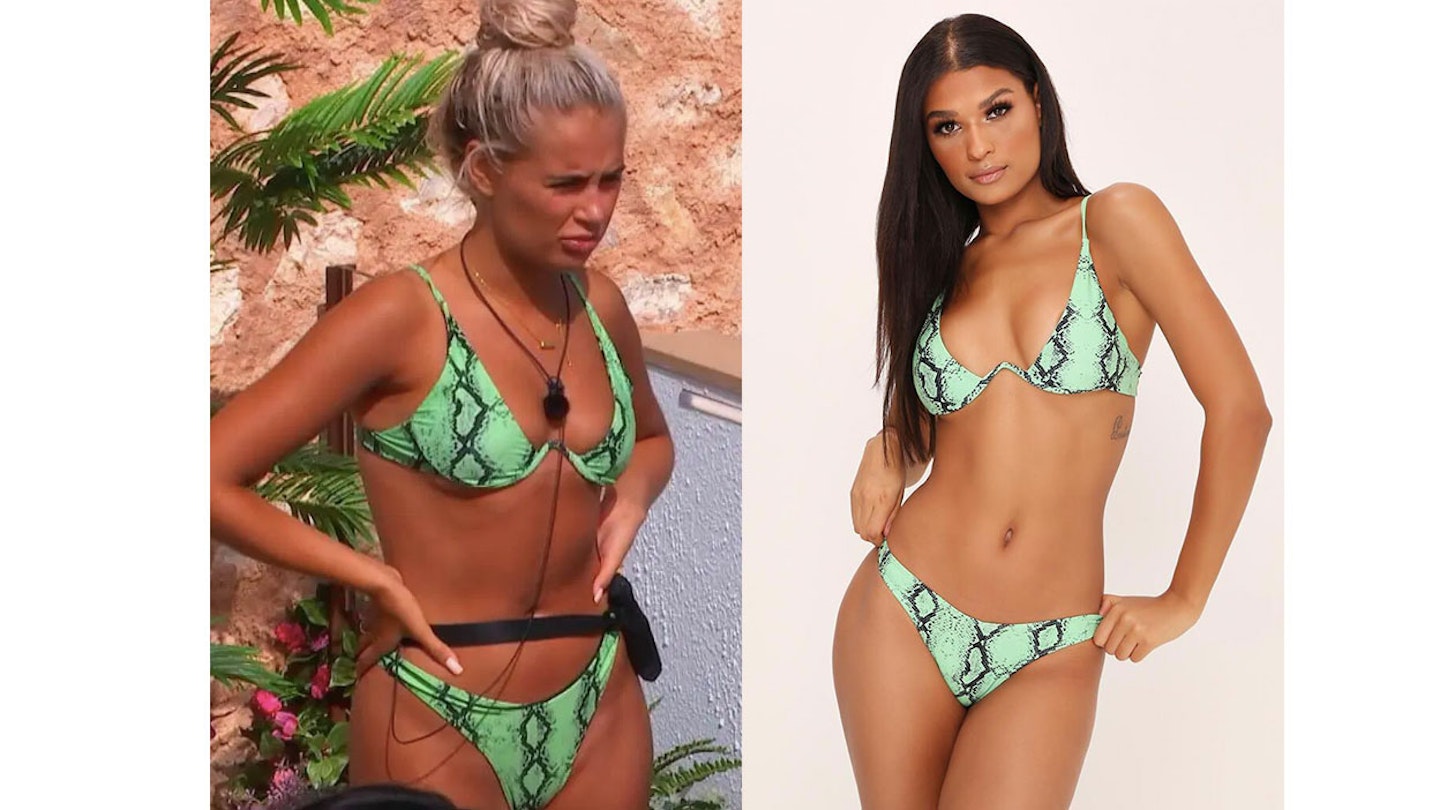 2 of 10
CREDIT: ITV and I Saw It First
Green Snake Print Monowire Bikini
Animal print is all the rage at the minute and Molly-Mae was ahead of time wearing this green bikini. We're loving the shaped underwire on the bikini top top.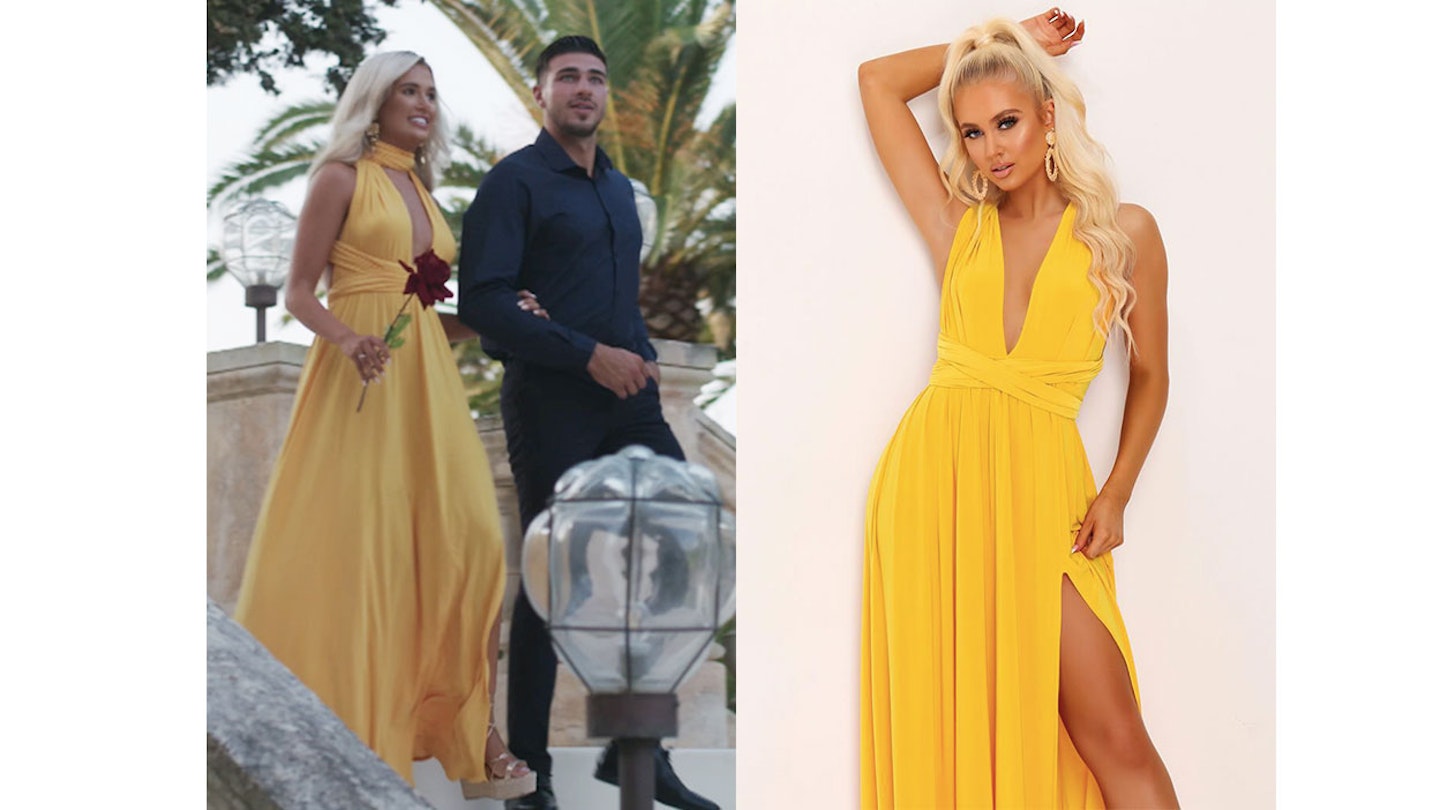 3 of 10
CREDIT: ITV and I Saw It First
Yellow Slinky Wear Me Any Way Plunge Maxi Dress
Molly-Mae and Tommy's final date in the villa was adorable but we'll never forget how incredible she looked in this maxi plunge yellow dress...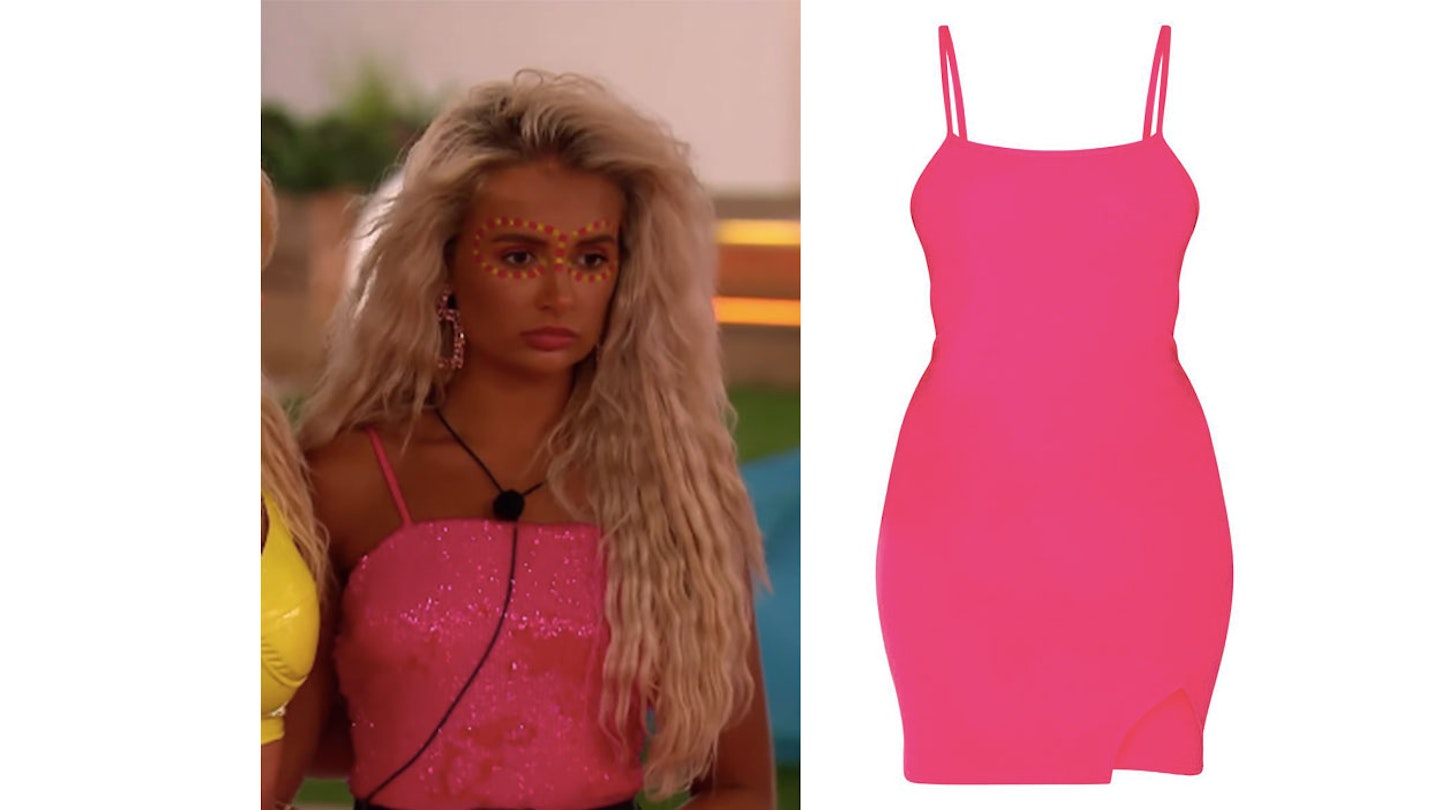 4 of 10
CREDIT: ITV and Pretty Little Thing
Hot Pink Strappy Split Hem Bodycon Dress
You can't go wrong with a mini dress and strappy heels and Molly-Mae is proof of that.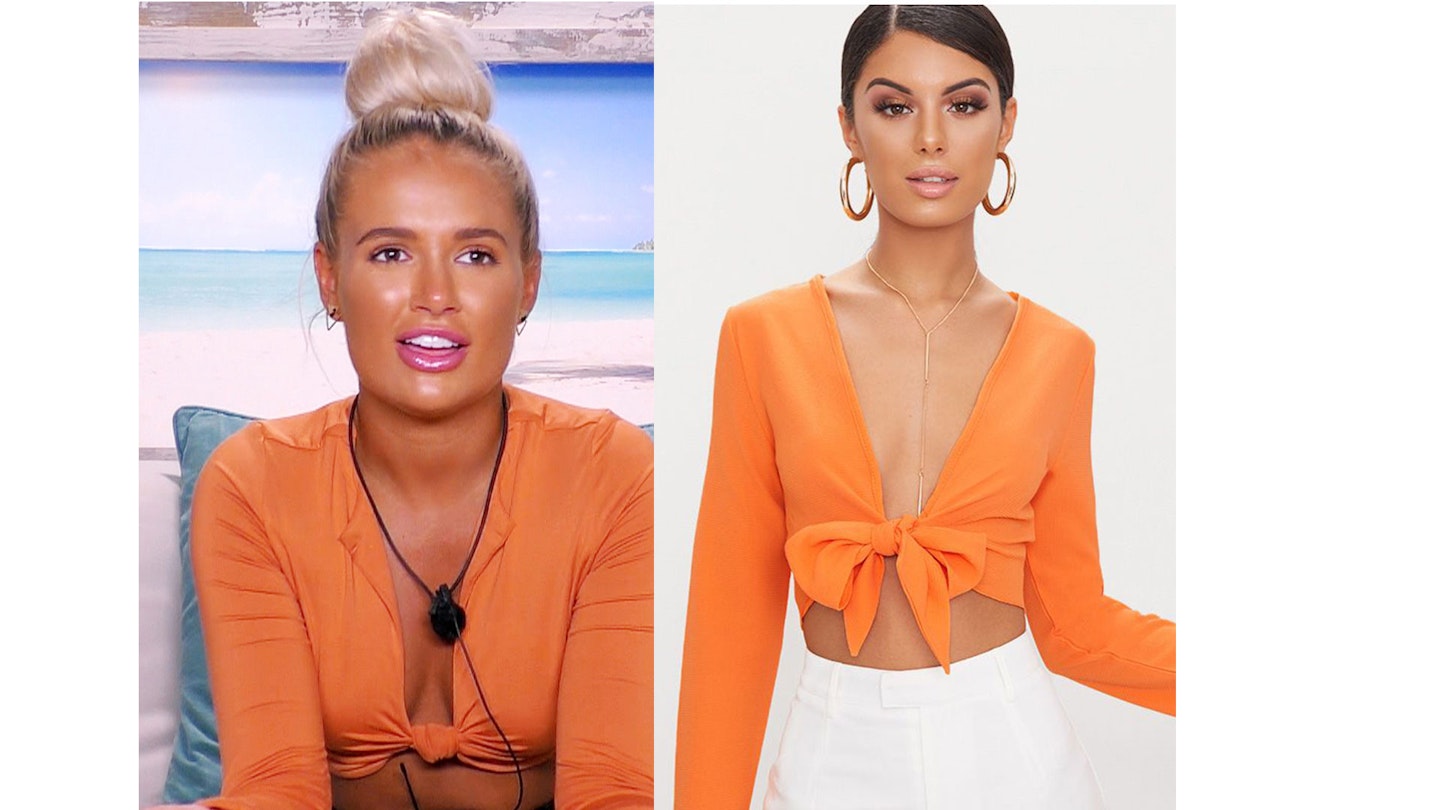 5 of 10
CREDIT: ITV and Pretty Little Thing
Tangerine Tie Front Frill Sleeve Blouse
Going to a festival or heading on a night out? This orange tie front top is a must. Pair it with jeans and heels and you're good to go.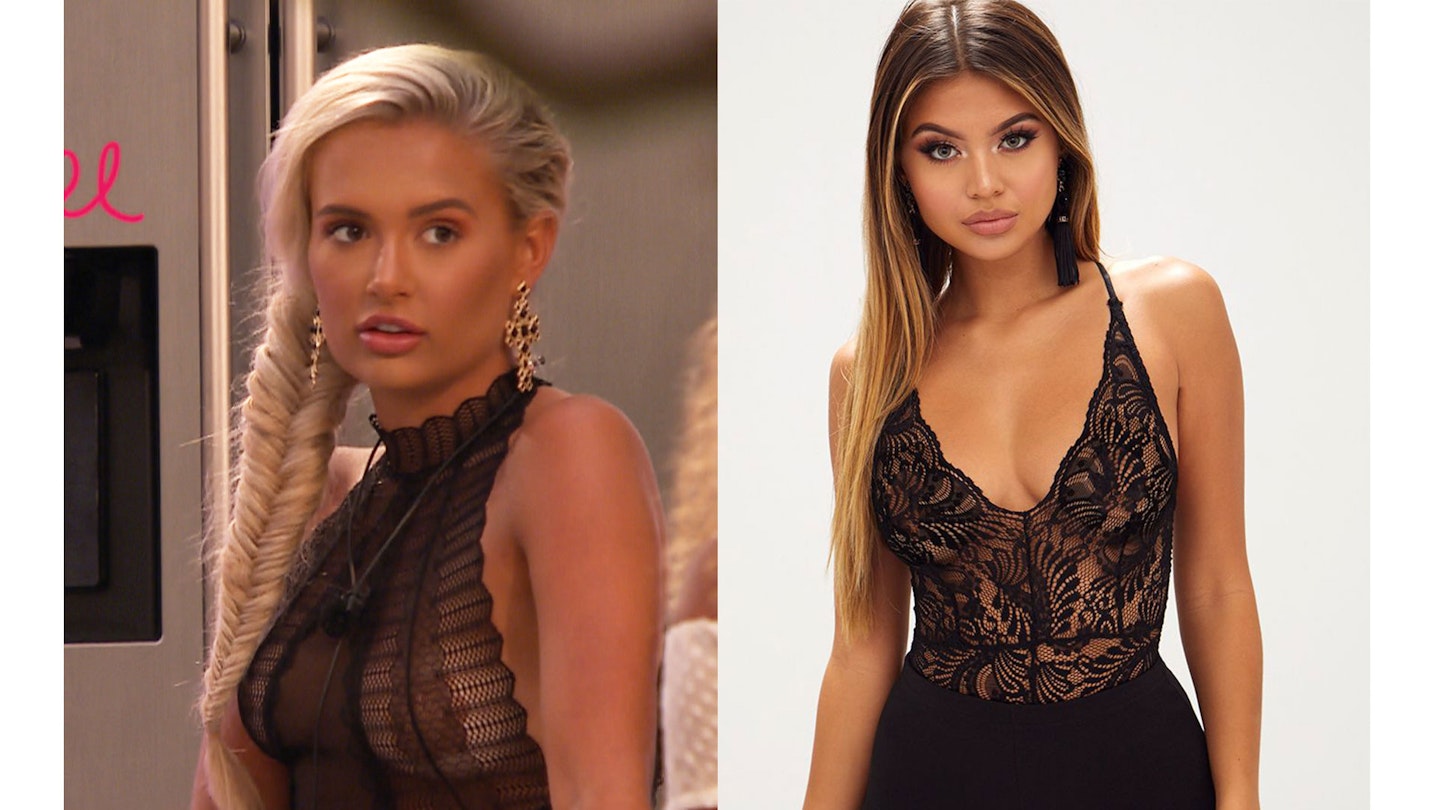 6 of 10
CREDIT: ITV and Pretty Little Thing
Lucille Black Sheer Lace Cross Back Bodysuit
Date night or out with the girls? It doesn't matter because everyone needs a black lace bodysuit.
7 of 10
CREDIT: ITV and I Saw It First
Rust Belted Double Button Blazer Dress
We love a blazer dress; it gives off smart, sexy and sophisticated vibes.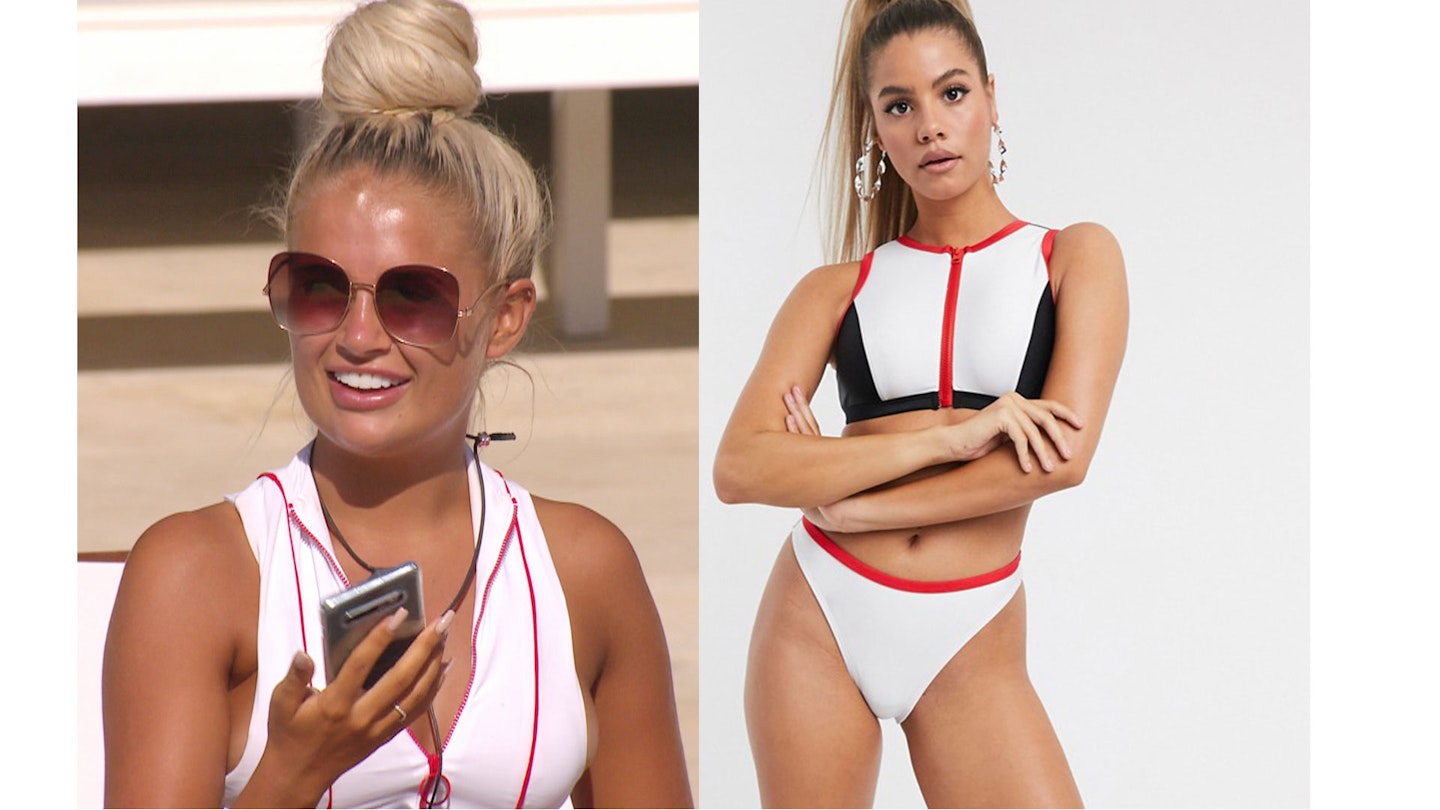 8 of 10
CREDIT: ITV and ASOS
Public Desire Zip Front Bikini Top in Multi
All the influencers seem to be obsessed with zip bikinis so now we're obsessed with zip bikinis.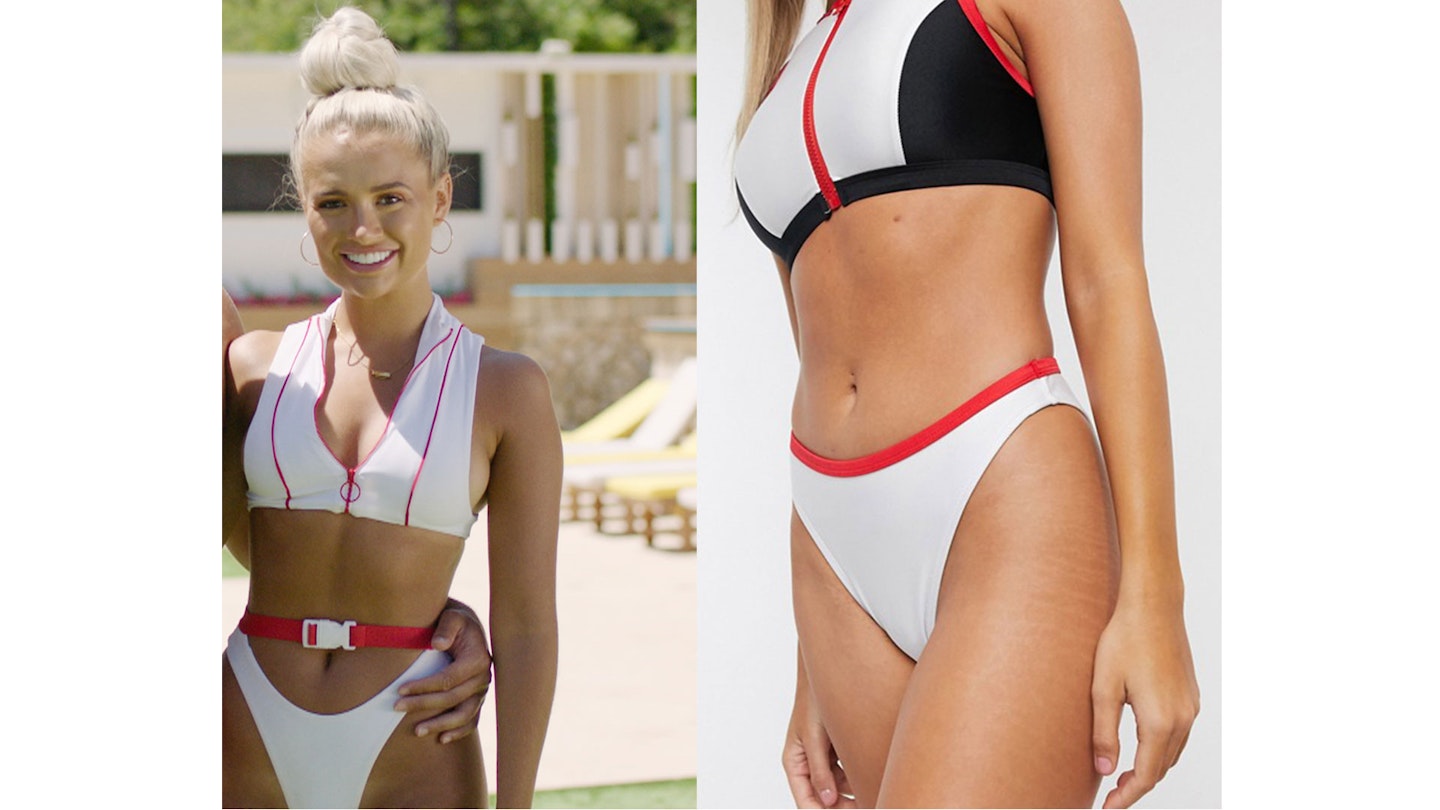 9 of 10
CREDIT: ITV and ASOS
Public Desire High Leg Bikini Bottom in White With Red Trim
Add a little colour to your swimwear wardrobe with this white, black and red bikini that's very similar to the one Molly-Mae wore.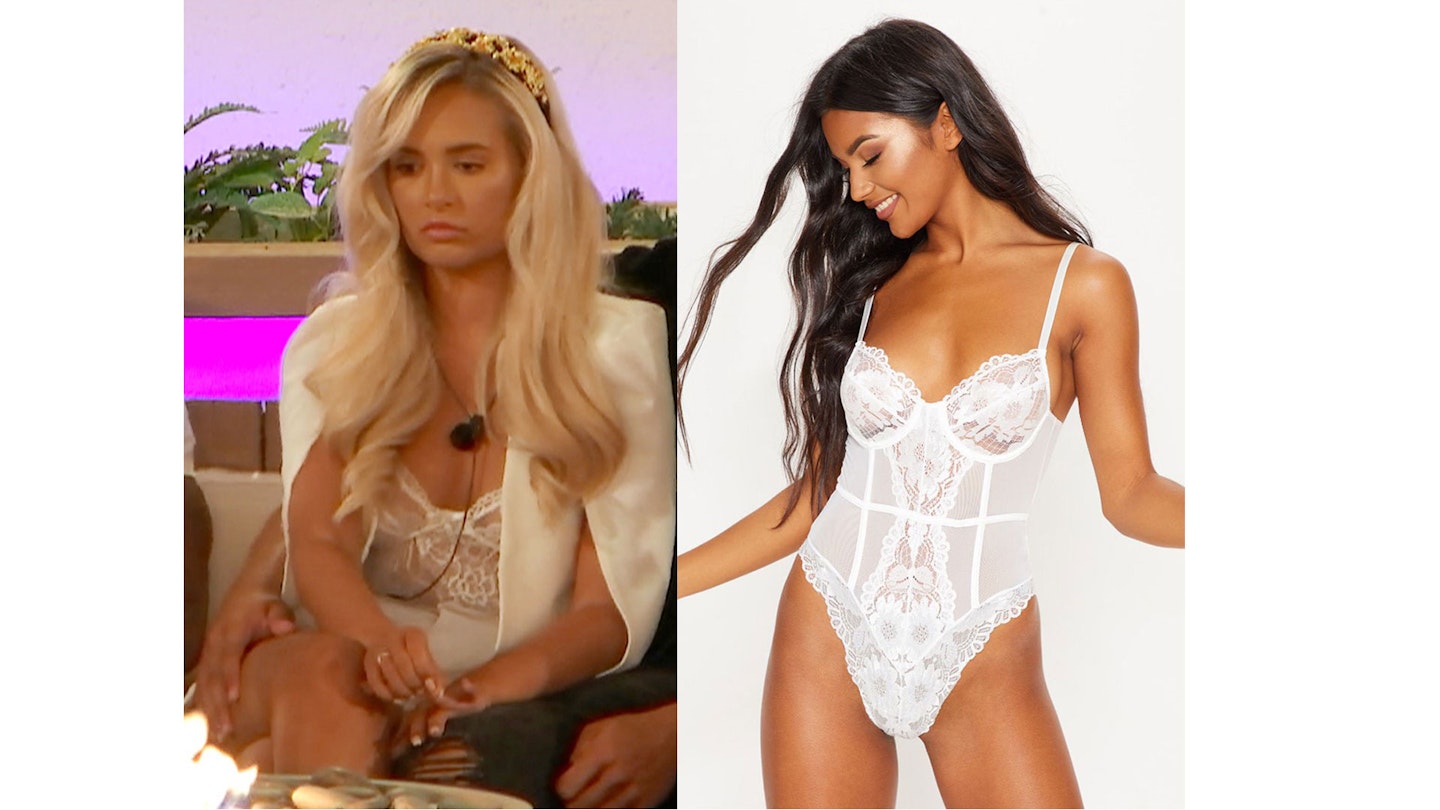 10 of 10
CREDIT: ITV and Pretty Little Thing
White Underwired Cage Detail Lace Body
In need of a white bodysuit? Well we've found one very similar to the Molly-Mae's from Pretty Little Thing and it won't cost a fortune.
Molly-Mae Hague and Tommy Fury in the Love Island villa
After entering the villa as a bombshell, Molly-Mae decided to take both Tommy and Curtis on dates in the hot tub, and whilst she got along with both boys, it was boxer Tommy who really caught her eye.
Despite interest from Lucie Donlan, Tommy was left smitten by Molly, with the pair coupling up. After admitting he'd fallen in love with Molly-Mae, Tommy then melted the hearts of the nation when he asked the influencer to be his girlfriend, with the help of his BFF Curtis Pritchard.
Using Molly-Mae's teddy Ellie Belly in the set-up, Tommy said, "On a serious note, you know how much you mean to me and you're the only girl for me. I only want to be with you. Therefore, I was wondering if you wanted to be my girlfriend."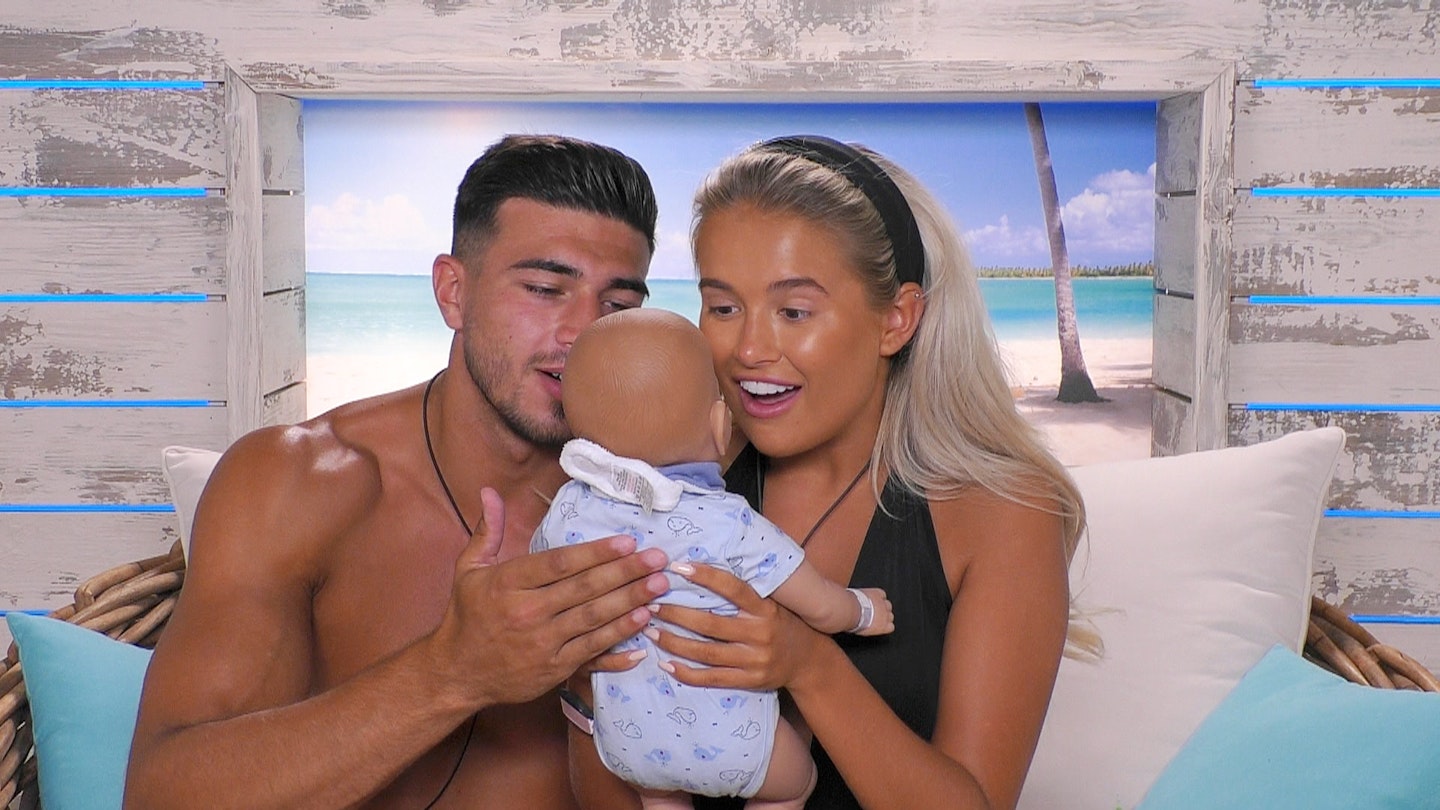 As if this wasn't cute enough, Molly-Mae and Tommy then dropped the 'L' word as they were hugging in bed.
After making it to the final, Molly-Mae and Tommy enjoyed their final date, a Beauty and the Beast inspired dinner in a VERY romantic setting, leaving Molly-Mae extremely emotional.
Which footballer did Molly-Mae Hague date?
According to reports, Molly-Mae previously dated Leicester City and England footballer James Maddison earlier in 2019.
Speaking before she flew to over to Palma, Molly-Mae said, "All the dates I've been on have been guys from Instagram. A few footballers have slid into my DMs.
"I've dated footballers, it's all just superficial and on the surface. And then you get to know them and they're just a bang average 'Jack the Lad'."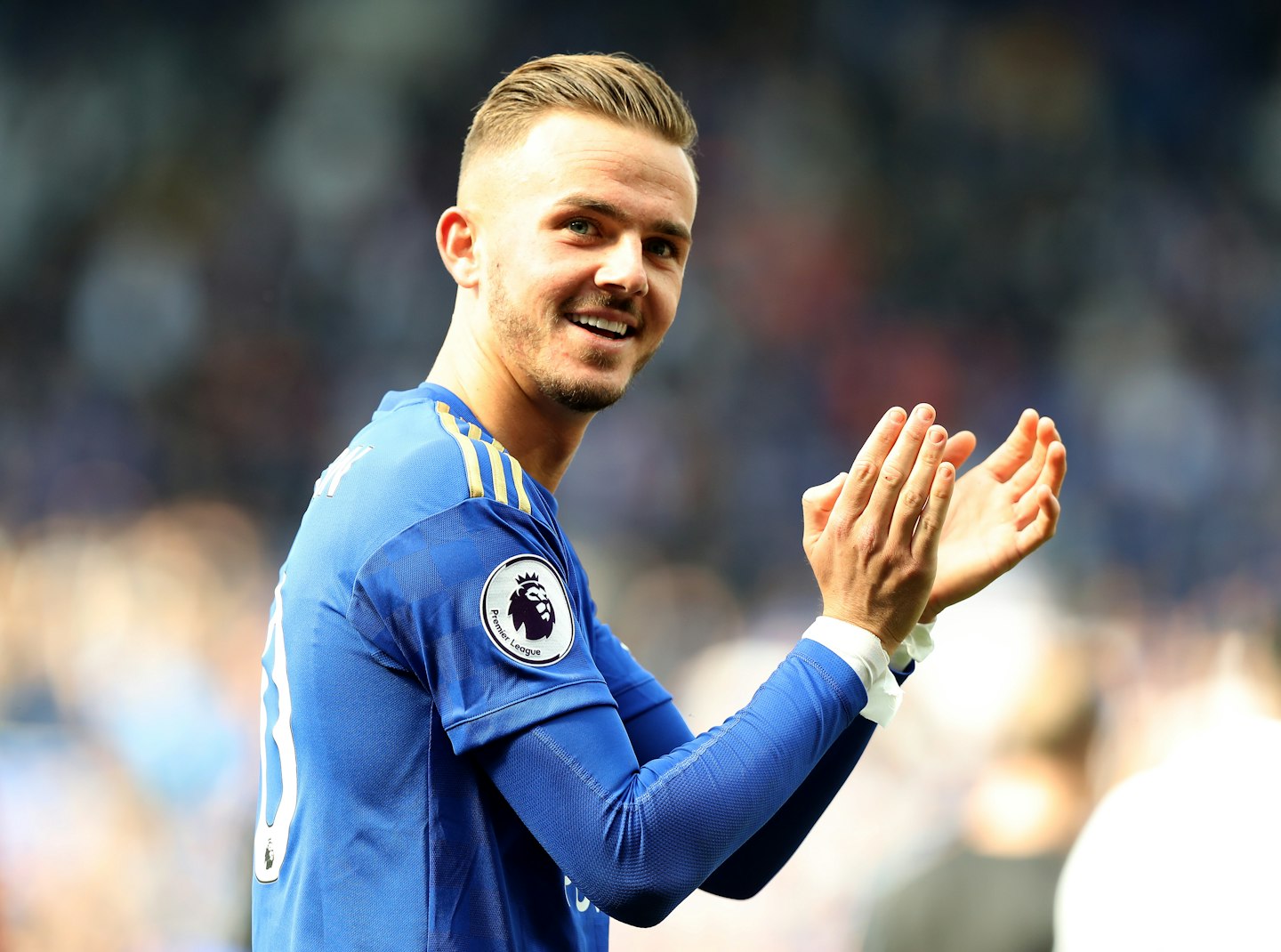 What did Molly-Mae Hague do before Love Island?
Molly-Mae was already a successful influencer before she appeared on Love Island with over 10,000 subscribers on YouTube and around 100,000 Instagram followers. Of course, since then her following has rocketed to 1.73million YouTube subscribers and over 7 million followers on Instagram.
She also had a number of 'normal' jobs including working as a lifeguard alongside her sister Zoe.
What's Molly-Mae Hague's type on paper?
Before entering the Love Island villa, Molly-Mae revealed to bosses that she wanted to find someone who can 'make me laugh'. She said, "Laughing is my favourite thing, I have to be constantly laughing! That's what keeps me in a good mood and keeps me positive. Having good energy around me is so important'."
She added, "Obviously, you want to wake up and fancy the person next to you but at the same time it's all about what the vibe is. "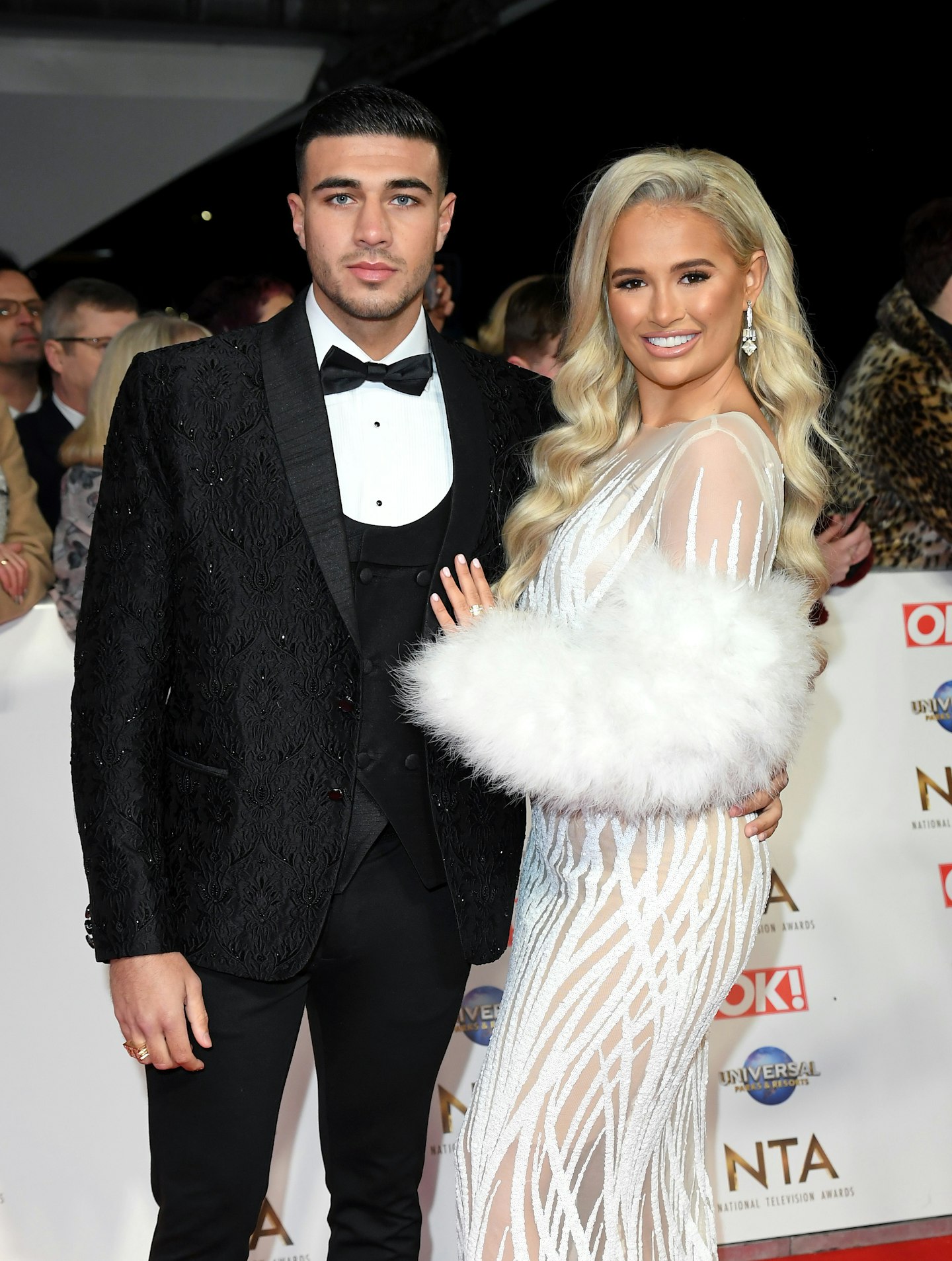 Molly-Mae Hague's private jet
Molly-Mae had her entire list of Instagram followers totally jealous in August, when she flew to an appearance on a private jet. Posting a snap of herself about to board the luxury jet, Molly-Mae wrote on Instagram, "On the move. @shyaviation".
Has Molly-Mae Hague ever cheated?
Nope. Molly-Mae sounds as LOYAL as they come. She said, "I've never cheated and I never would cheat. When you see it first-hand you know that it's not something you want to have happen to you or do to someone else."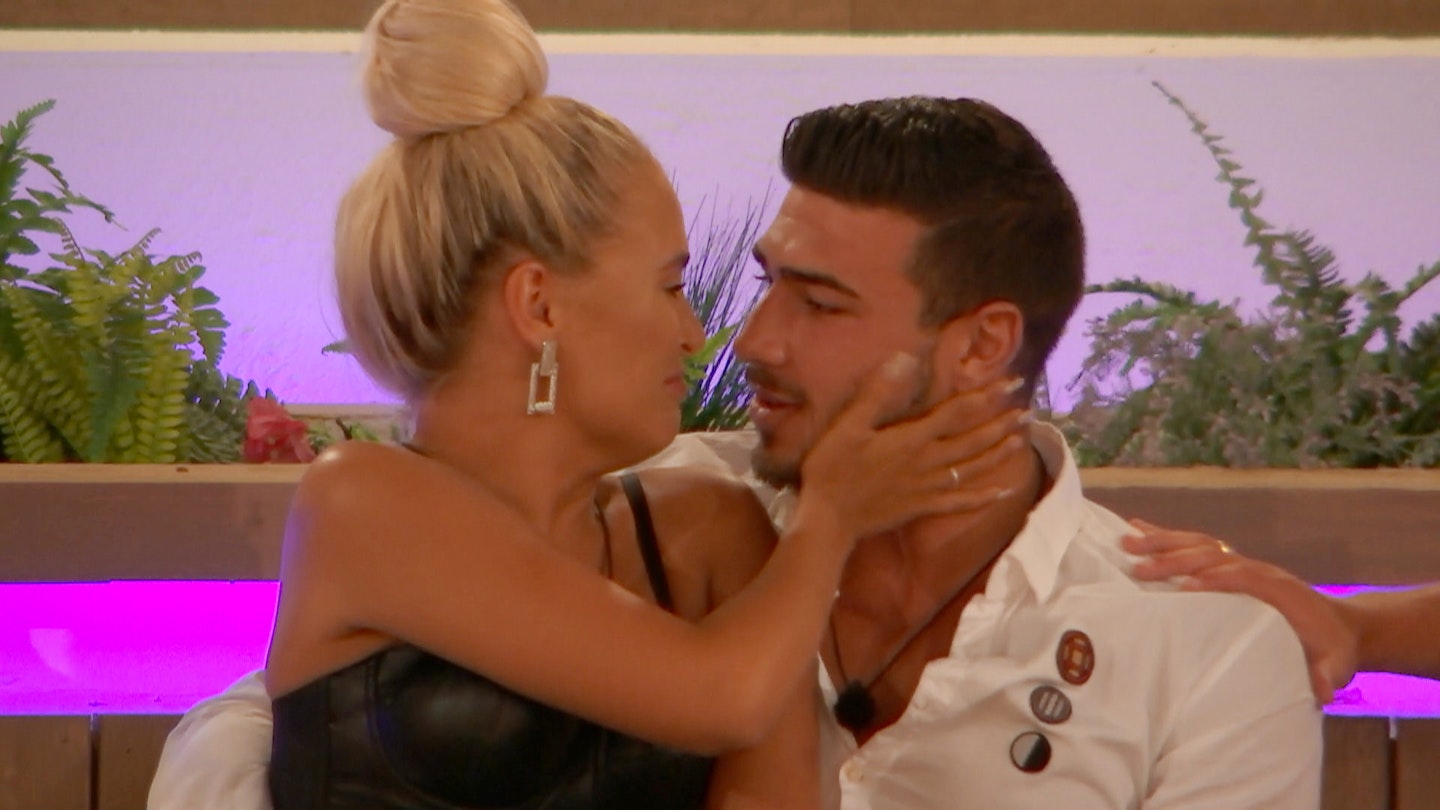 What is Molly-Mae Hague claim to fame?
Due to her job as an influencer, Molly-Mae had a MASSIVE following on social media, and that's before she even stepped foot in the villa.
She said, "I feel like I've done really well for myself considering the small town I come from, I've moved out, got my own flat and grown my Instagram following to over 150,000 to make it my job."
How do I follow Molly-Mae Hague on social media?
Molly-Mae's Instagram is @mollymae.
You can watch Molly-Mae on YouTube @MollyMae
WATCH: Marriage and kids, one day!" Molly-Mae gushes about moving in with Tommy ❤️