As soon as we set eyes on Love Island 2019 star Tommy Fury, we were pretty much in love.
The boxer, who is the younger brother of Tyson Fury, melted hearts with his caring personality and he was quick to make Molly-Mae Hague his official girlfriend in the villa.
Tommy and Molly-Mae finished second place on Love Island 2019 - after Amber Gill and Greg O'Shea - and since then they've moved in together, Tommy has even launched a boohooMAN edit and they've welcomed their first child.
But what else is there to know about him? Well, quite a lot actually...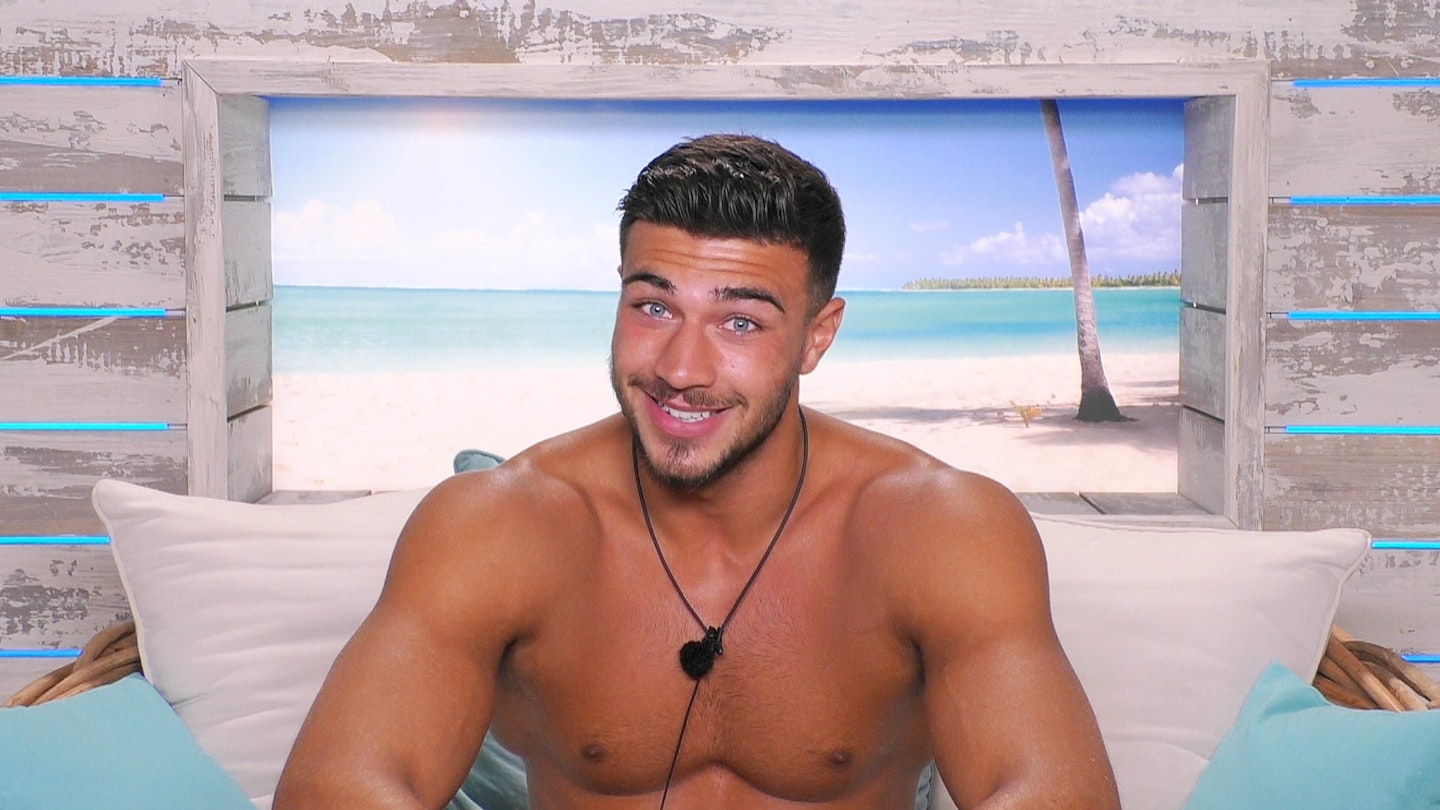 Who is Tommy Fury?
Tommy was a contestant on the 2019 series of Love Island entering as a bombshell (alongside Curtis Pritchard) in the evening on the first day.
Tommy is also a boxer, just like his elder brother Tyson Fury, and in an interview before going into the villa he said, "I'm my own man and I've said it throughout my whole boxing career.
"I don't want to be labelled as his little brother, I'm my own man and I'm doing the best that I can do in life and that's all I'm setting out to achieve."
Tyson actually broke the news of Tommy's participation in the show, telling ESPN, "He's going on a TV show called Love Island.
"He's a good looking young kid and I think he's going to be a hit with the ladies on it. He clearly doesn't look like me because I look like an ogre!"
How old is Tommy Fury?
Tommy is 23 years old.
Where did Tommy Fury finish on Love Island 2019?
Tommy finished in second place alongside Molly on Love Island back in 2019.
Are Tommy and Molly-Mae still together?
They sure are. Despite reports suggesting the pair had split just one week after leaving the Love Island villa, the pair looked completely smitten during the Love Island reunion.
Although it took them a while to post on social media, Tommy's first post with his girl read, "Are you ready?... @mollymaehague ❤", with Molly writing, "I found what I came here for. Thank you from the bottom of our hearts for the incredible support ❤ This is just the start... @tommytntfury".
Tommy Fury and Molly-Mae Hague's baby
Fast forward to 2023 and Tommy and Molly have welcomed their adorable baby girl Bambi.
They announced the news by sharing a joint Instagram post of them in the hospital with their little one.
Are Tommy Fury and Molly-Mae Hague married?
Despite a million and one rumours that Tommy and Molly have secretly tied the knot, they've not.
Although Tommy has recently hinted that he'll propose soon and Molly-Mae recently admitted in a YouTube video that they've even been ring shopping together.
And it seems that Molly's BFF Maura Higgins is eager for the duo to get married because she's even hinted about her role in the wedding.
Tommy Fury and Molly-Mae Hague in the Love Island villa
After admitting he's falling in love with Molly, Tommy melted the hearts of the nation when he asked the influencer to be his girlfriend, with the help of his BFF Curtis.
Using Molly-Mae's teddy Ellie Belly in the set-up, Tommy said, "On a serious note, you know how much you mean to me and you're the only girl for me. I only want to be with you. Therefore, I was wondering if you wanted to be my girlfriend?"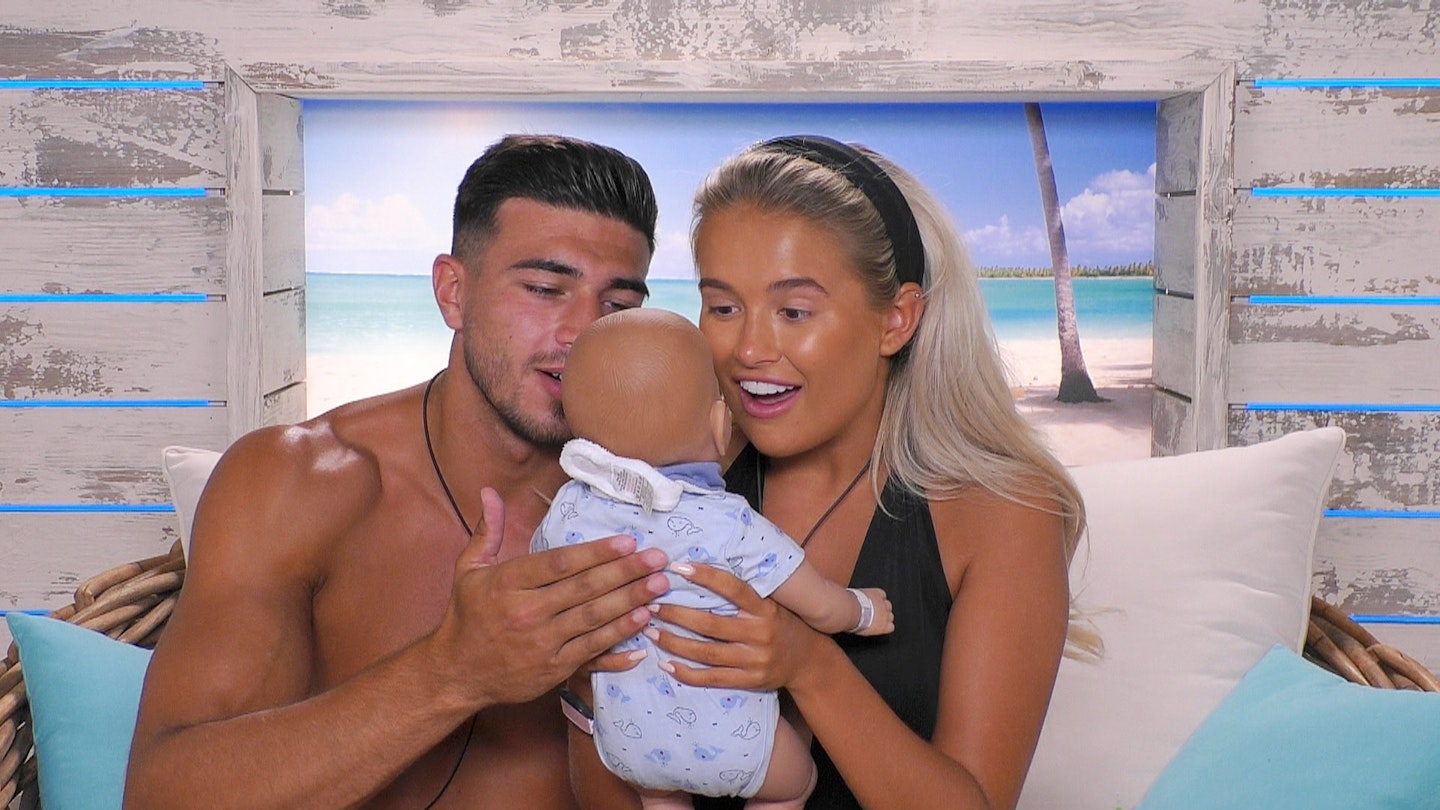 As if this wasn't cute enough, Molly-Mae and Tommy then dropped the 'L' word as they were hugging in bed.
After making it to the final, Molly and Tommy enjoyed their final date, a Beauty and the Beast inspired dinner in a VERY romantic setting, leaving Molly extremely emotional.
Where is Tommy Fury from?
Tommy is from Manchester, same as his brother Tyson, who is listed as being from the borough of Wythenshawe.
Tommy Fury's mum
It's very well known that Tommy and his mum Chantal are close and viewers (and Tommy) was over the moon when she entered the villa and met Molly.
And it appears that Tommy's mum was eager to see her son because the reality star even admitted to his fellow Islanders, "That woman hasn't got on a plane in 16 years," but she still flew out to Mallorca.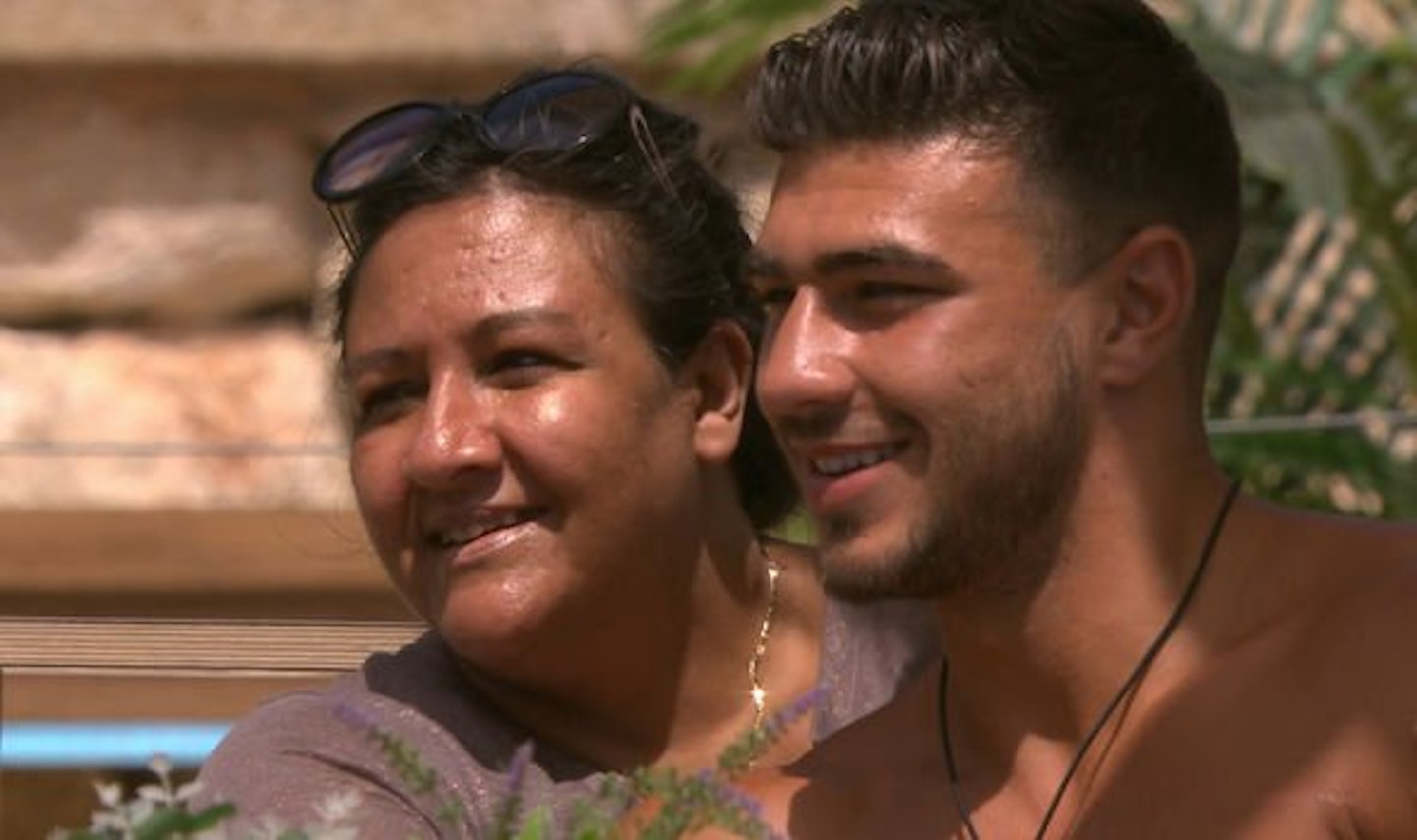 Tommy Fury and Curtis Pritchard
Before entering the Love Island villa, Tommy was quick to reveal he'd like to find a bromance on the show, something to rival that of 2018 Islanders Kem Cetinay and Chris Hughes.
He said, "I'll mingle with people and find out about everyone because at the end of the day I'll be living with these people for a long time so it'll be nice to see if I have a bromance in there, along with a relationship. It's nice to be a bit standout-ish."
Well, it looked like he found just that... In the form of ballroom dancer Curtis. The lads immediately hit it off, entering the villa as bombshells on the first day.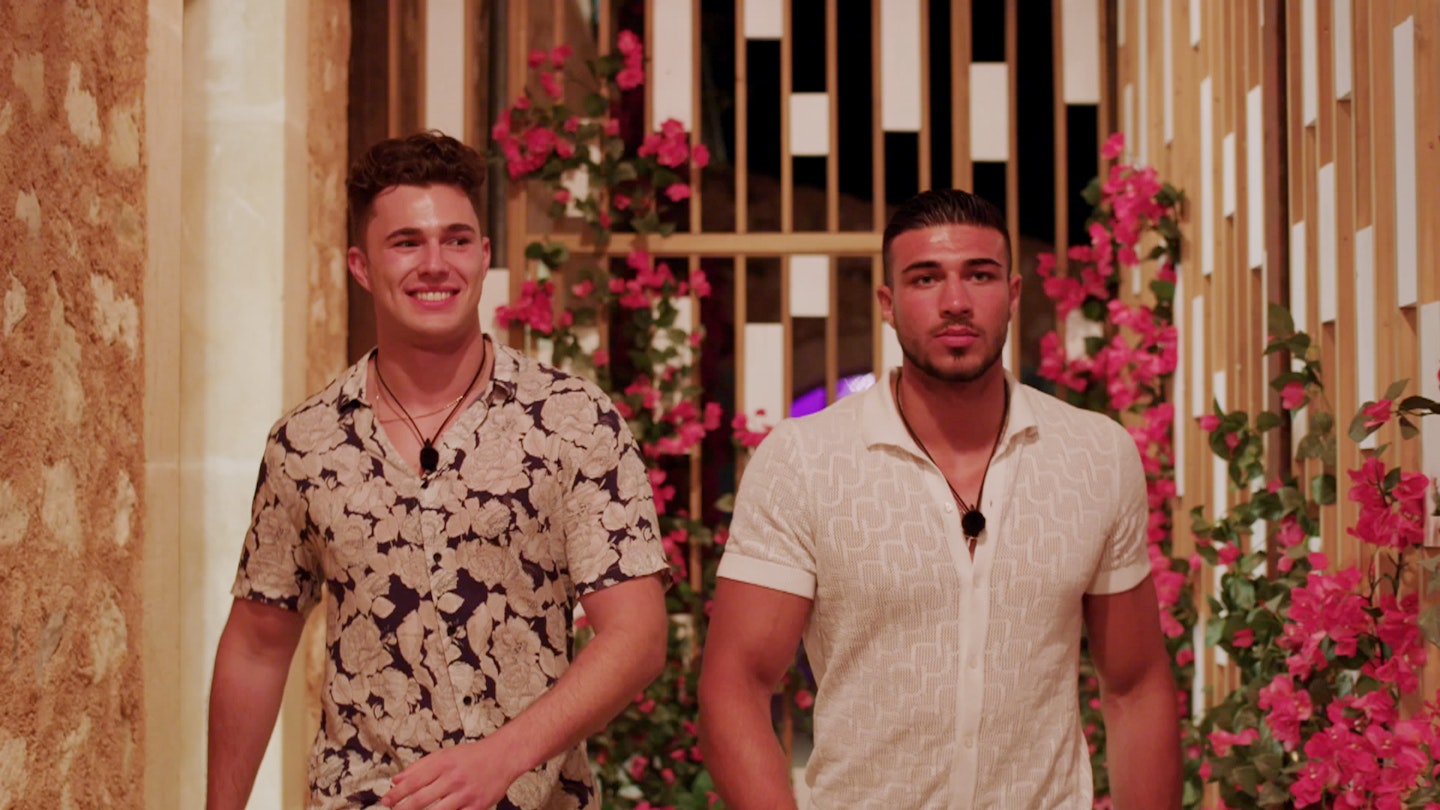 However following their time on Love Island it appears that they've since drifted despite having their own spin-off show The Boxer & The Ballroom Dancer.
Speaking about his friendship with Tommy, Curtis said, "If you want the honest honest truth - I haven't spoken to him in ages actually.
"I got a new phone and I lost his number. I have messaged him on Instagram a couple of times but I've been pied off by him."
He added on his podcast AJ v Curtis, "I've messaged Tommy and he hasn't replied. We are friends but we haven't spoken in a while."
Who else has Tommy Fury dated?
Tommy was in a two-year relationship with his ex-girlfriend Millie Roberts, but she has claimed that he split up with her. She told the Daily Star, "He swore he wasn't interested, then a few days later was suggesting he did it and gave me half the money. I said if he thought I was going to watch my man on national TV kissing and doing God knows what with other women then he was crazy."
There were also reports that he dated Hollyoaks star Chelsee Healey and even Lauren Goodger admitted that she slide into Tommy's DMs.
Tommy Fury's boohooMAN edit
After his GF Molly-Mae launched a collection with PrettyLittleThing, Tommy also turned his hand to fashion with the launch of his brand new boohooMAN edit.
Asked if he ever thought he'd have his own edit, Tommy told heatworld, "Seeing as I wear boxers that are one week old and sniff them before I put them on, definitely not; but I'm now considered a fashion man. It's an absolute privilege to be working with boohooMAN and be part of the family."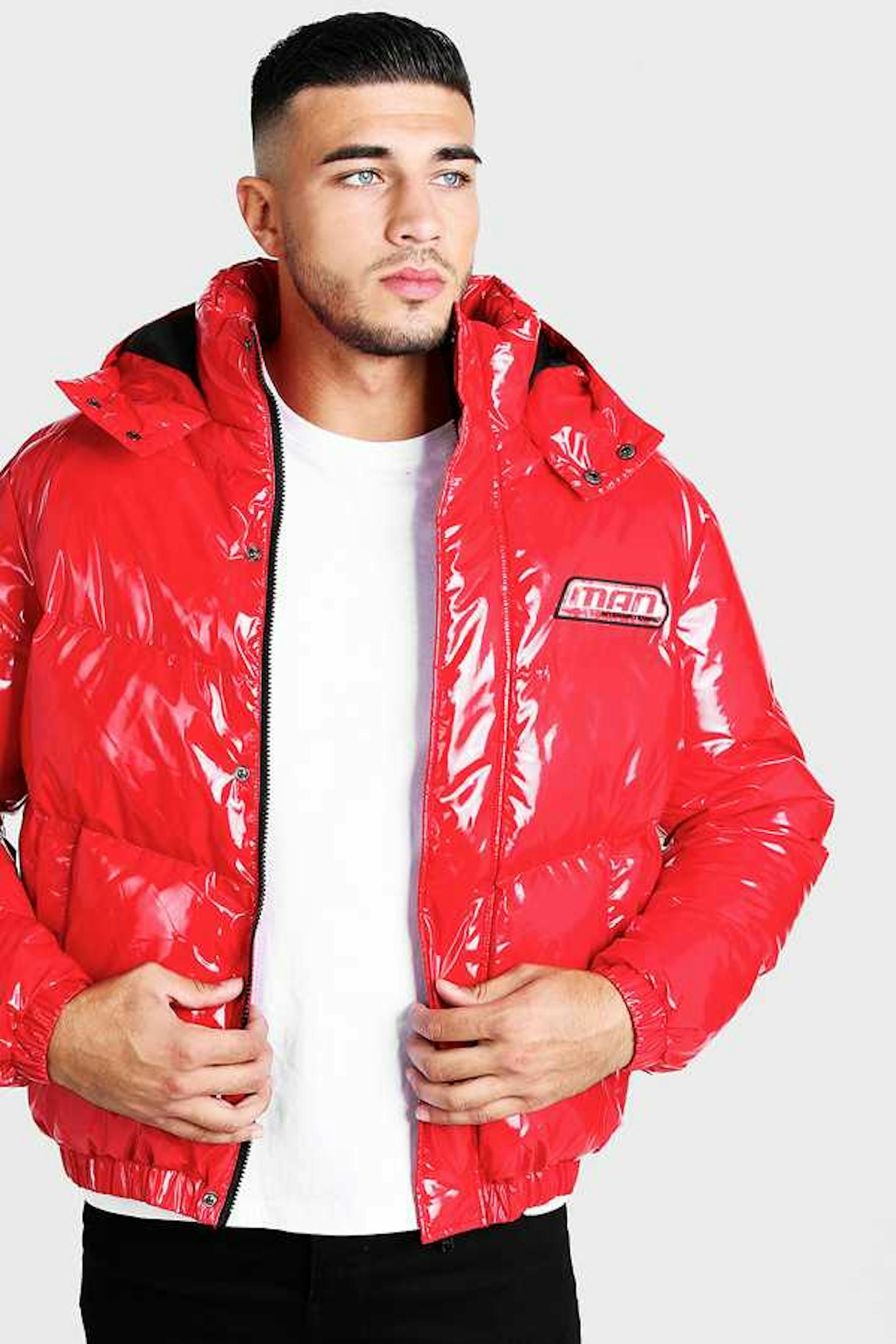 So what's his favourite piece from the collection, then? "It's got to be the shiny red coat," he said. "With a nice white tee underneath, you can't go wrong for the winter months. It's practical and fashionable, we're killing two birds with one stone."
Check out: how to follow the Love Island 2019 cast on social media
Has Tommy Fury ever cheated?
He said, "I've had a wandering eye before but I addressed that straight away. I've never cheated and I never will cheat. I'm a loyal guy down to the roots."
How can I follow Tommy Fury on social media?
Follow Tommy on Instagram at tommytntfury and the same for Twitter.
WATCH: "Who's most likely to have makeup all over their bed sheets?!" Curtis and Tommy just can't decide 🙈