Professional rugby player turned Love Island 2019 winner Greg O'Shea has a new job three years after winning the hit ITV2 series alongside ex-girlfriend Amber Gill.
Love Islanders often go on to do wild and wonderful things after leaving their respective Majorcan villas - we know this. We also know that most of these jobs involve getting sleigh-fulls of freebies to show off on their socials (in the hopes that we'll all eventually pay for them) or working for PrettyLittleThing in some capacity.
Some Islanders, like Greg, however, go on to launch brand new careers entirely off the back of their Love Island fame; ones that – as it turns out – they're rather good at.
That's right, for the last couple of months, Greg has traded being a Love Island influencer, pro rugby player/Olympian and hair-dye addict for a career as a television presenter.
Greg recently began co-hosting Ireland's popular The Six O'Clock Show and fans are loving it, with one viewer claiming that Greg is taking to his new role "like a fish to water".
Greg posted a snap of him and co-host Karen Koster (he's also co-hosted with Una Healy) together on the first day of the job with the caption, "The day has finally come, our first day presenting the @sixoclockshow together. Very honoured to be hosting alongside this lovely lady. We have some great guests lined up for tonight's show so make sure to tune in!"
But this isn't actually the Irish hunk's first go at professional telly presenting. The reality star also co-hosted the Breakfast Party for the Rugby World Cup recently. Last month he told his fans, "The last few weeks have been so enjoyable hosting the Breakfast Party for the @rugbyworldcup 🏉.
"Thank you so much for tuning in each week to the party and of course a massive congrats to @wearewhispertvfor producing an incredible show. You guys are awesome and we loved working with you!"
In a recent Instagram post, Greg took the opportunity to thank his fans for their kind messages of support so far, adding that he's "learning a lot each show and loving every second".
Greg O'Shea's silver fox hair
This summer, Greg unveiled a brand new hairstyle and he looked VERY different.
The Irish rugby player, who competed in the Olympic Games in Tokyo last year, took to Instagram to unveil a platinum blonde hair transformation that left fans going wild in the comments section.
He captioned the post, "Blonde for summer, what we thinking?"
But although he's gone for a bleach blonde look, Greg's followers couldn't help but notice that he now bears a resemblance to none other than Celebs Go Dating star Wayne Lineker.
It was the Jedward boys who pointed out that Greg's new look is giving "silver fox" vibes, while another of his followers commented, "New Wayne Linker?"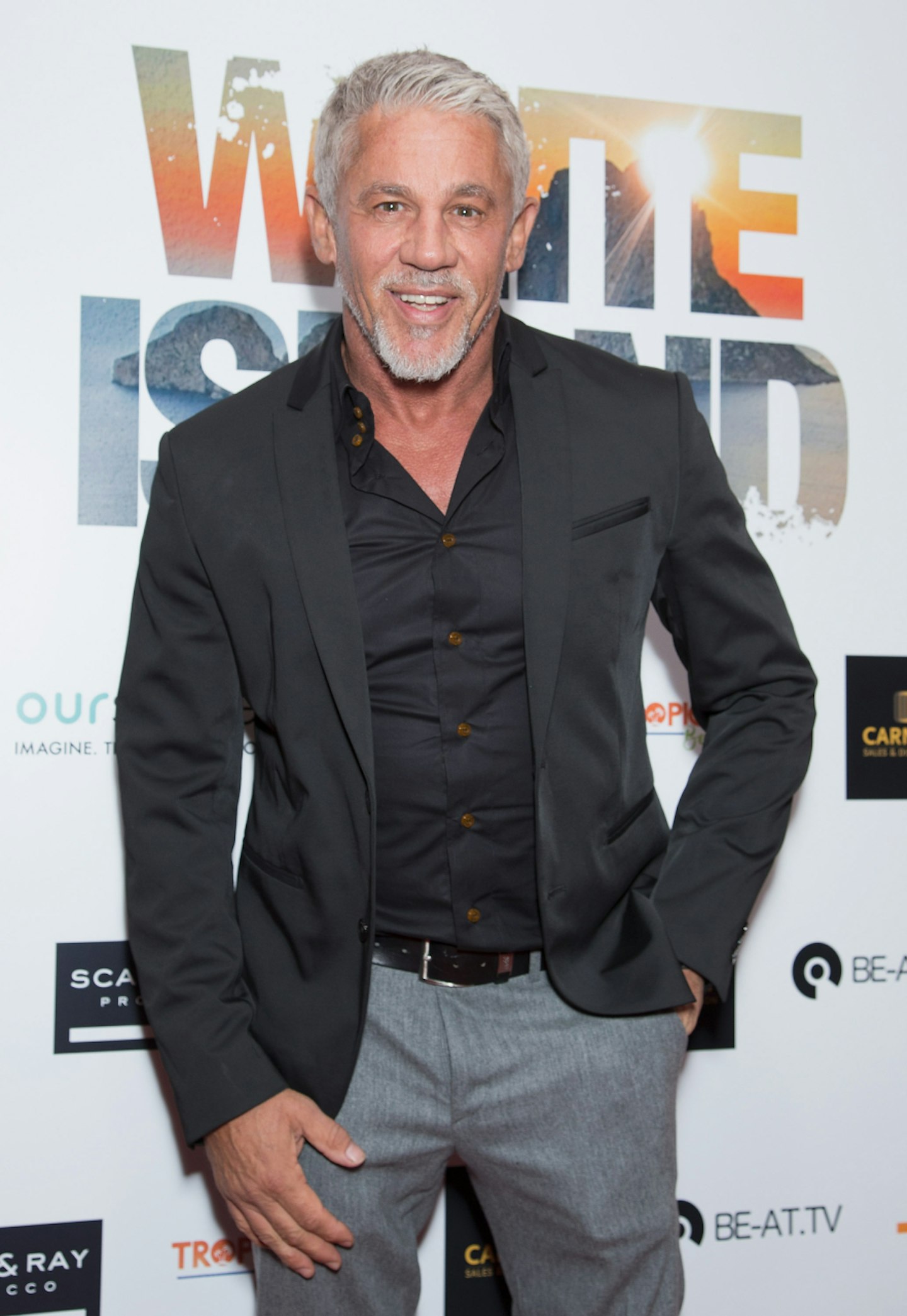 A third wrote, "Wayne Lineker JR?", with another adding, "You look old 😂😂 but respect for doing it xxxx."
Follow Greg's dramatic transformation, check out everything you need to know about the Irish FIT LORD.
Who is Greg O'Shea?
Greg was the last bombshell to enter the villa during Love Island 2019.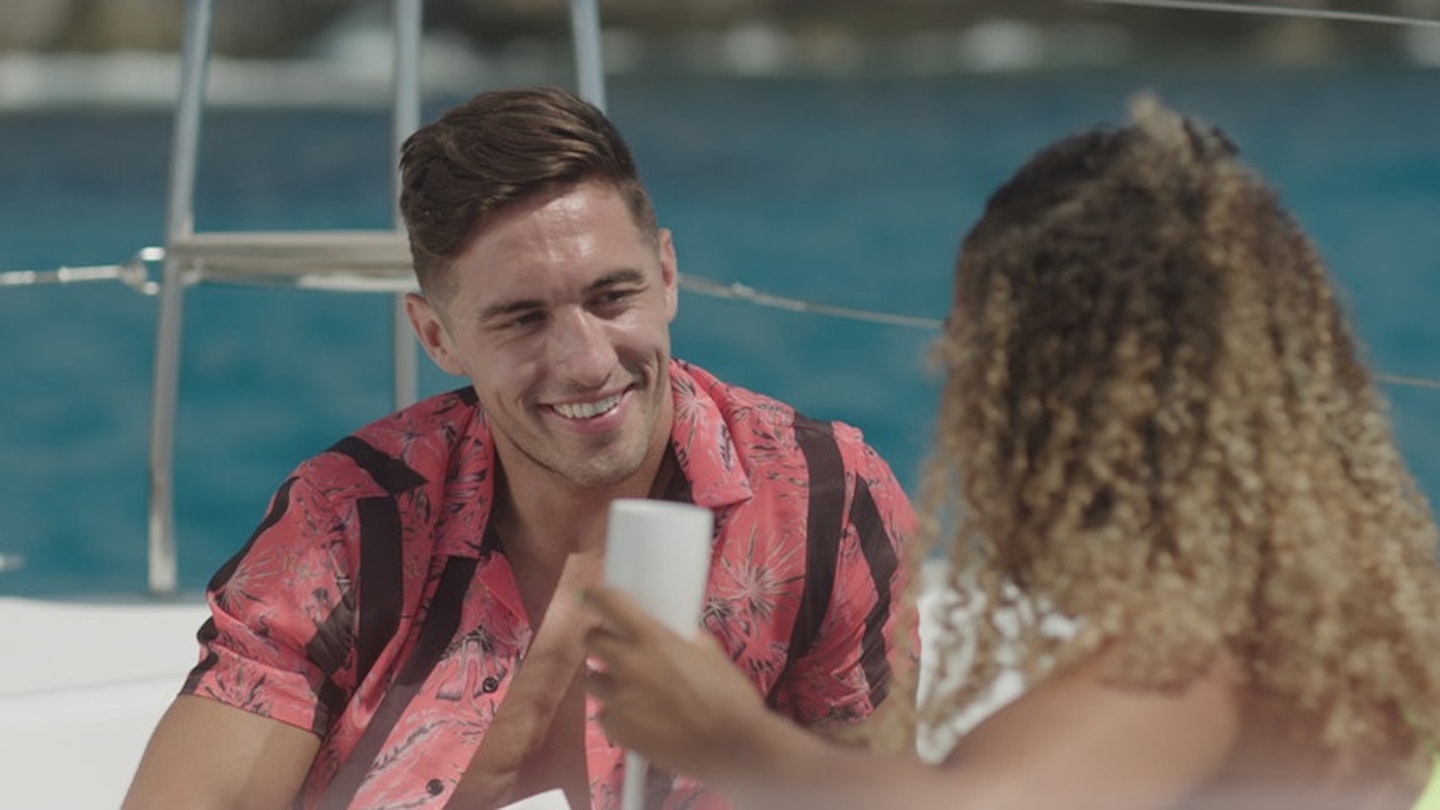 What was Greg O'Shea's job before Love Island?
Before finding fame on Love Island, Greg earned his money as a professional rugby player in Ireland. He has since returned to his job and he actually played in the Olympics.
Speaking about his time in Tokyo he said on Instagram, "It's impossible to put into words everything that I'm feeling today after playing in the Olympics.
"This journey has been years in the making and although we didn't put in the performance we wanted, I am so incredibly proud to have represented my country with my mates at the top sporting level."
He added, "All I really want to say here is thank you so much to everyone who supported us along the way, I hope we did you proud 💚".
What does Greg O'Shea do now?
Well, other than play in the Olympics and laughing his presenting career, Greg has actually bagged himself a law degree. He spoke about it during his time in the villa and during lockdown he finished his exam.
"I just submitted my last exam and I'm done. Oh my God, I cannot believe I'm finished, these last couple of months have been the hardest couple of months in my life and I hate complaining, but this challenge has been ridiculous,' he told his followers on Instagram.
"I've played in front of 10s of 1000s of people, I've been on TV shows in front of millions of people and this is easily the hardest thing I've ever had to do these law exams.
"I don't even need them, I don't really want to be a solicitor right now in my life but I said I'd do the exams, I've done the work, I don't know if I've passed but I tried my absolute best, there's nothing else I could have done," he continued.
The Love Island 2019 winner added, "I haven't seen my friends in weeks, I haven't seen my family in weeks, I haven't got a hug or kiss or anything like that in months, I kept up my work, I kept up my training, I did these exams, but at least I tried.
"And hopefully this influences someone to go out there and try something and challenge themselves. I can't believe I'm done."
Did Greg O'Shea win Love Island 2019?
Despite being the last person to enter the villa, Greg went on to win the 2019 series of Love Island alongside Amber Gill.
What happened to Greg O'Shea and Amber Gill?
During the official reunion show the Love Island 2019 winner confirmed that they were an official couple. There was even talk that Amber may move to Ireland with Greg.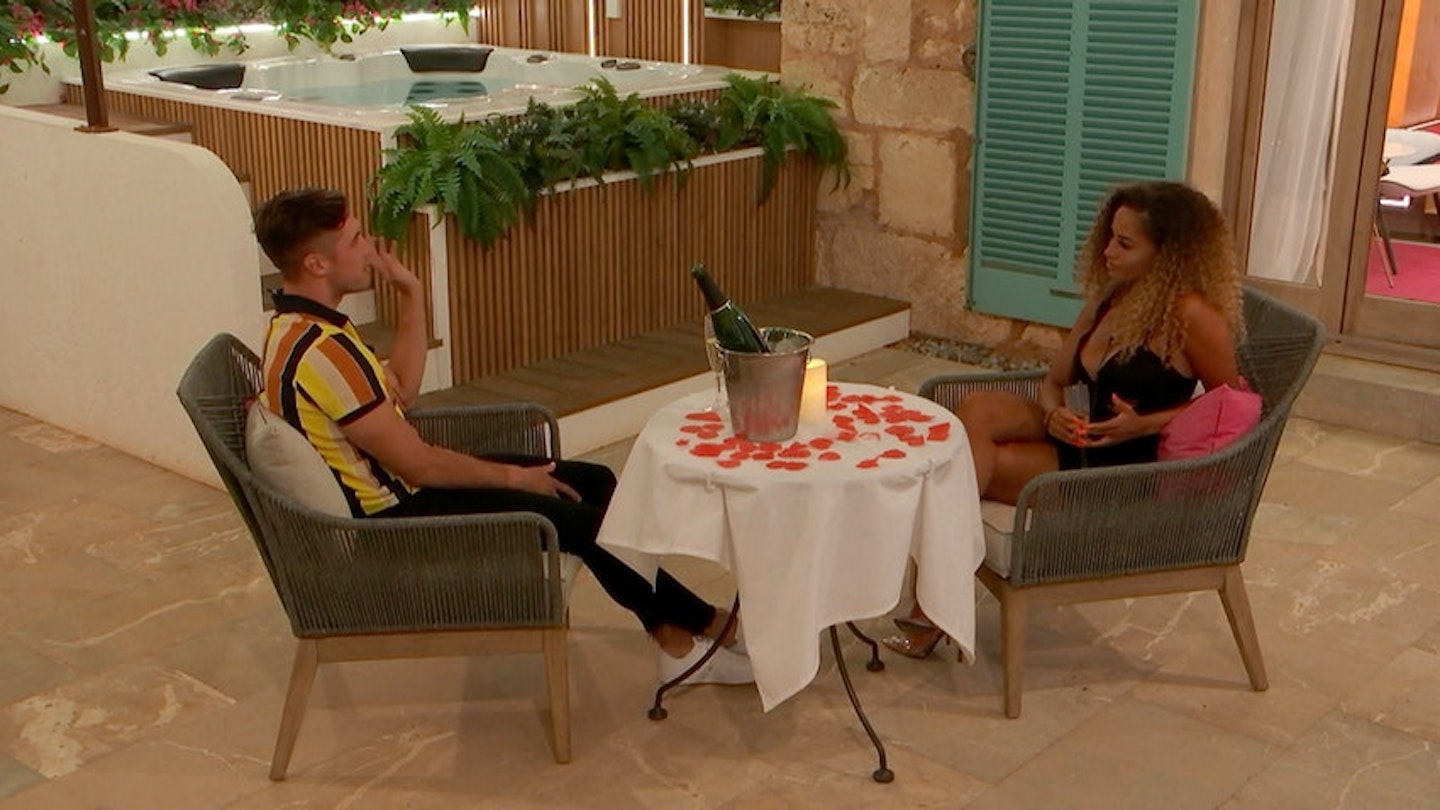 However five weeks after winning the show it came to light that Greg had apparently dumped Amber via text.
And Amber proved that there were hard feelings when she made a dig at Greg by branding herself the 'first solo Love Island winner'. Greg has since insisted that there's no hard feelings between them...
How old is Greg O'Shea?
Greg is 27 years old.
Where is Greg O'Shea from?
Greg is from Limerick in the Republic of Ireland.
Does Greg O'Shea have a girlfriend?
Months after breaking up with Amber, Greg actually moved on with a fellow athlete. However just before lockdown 1.0 it appeared that they'd split.
When did Greg O'Shea enter the Love Island villa?
Greg was one of the final bombshells to enter the villa during Love Island 2019, alongside Harley Brash and India Reynolds on Monday 15 July.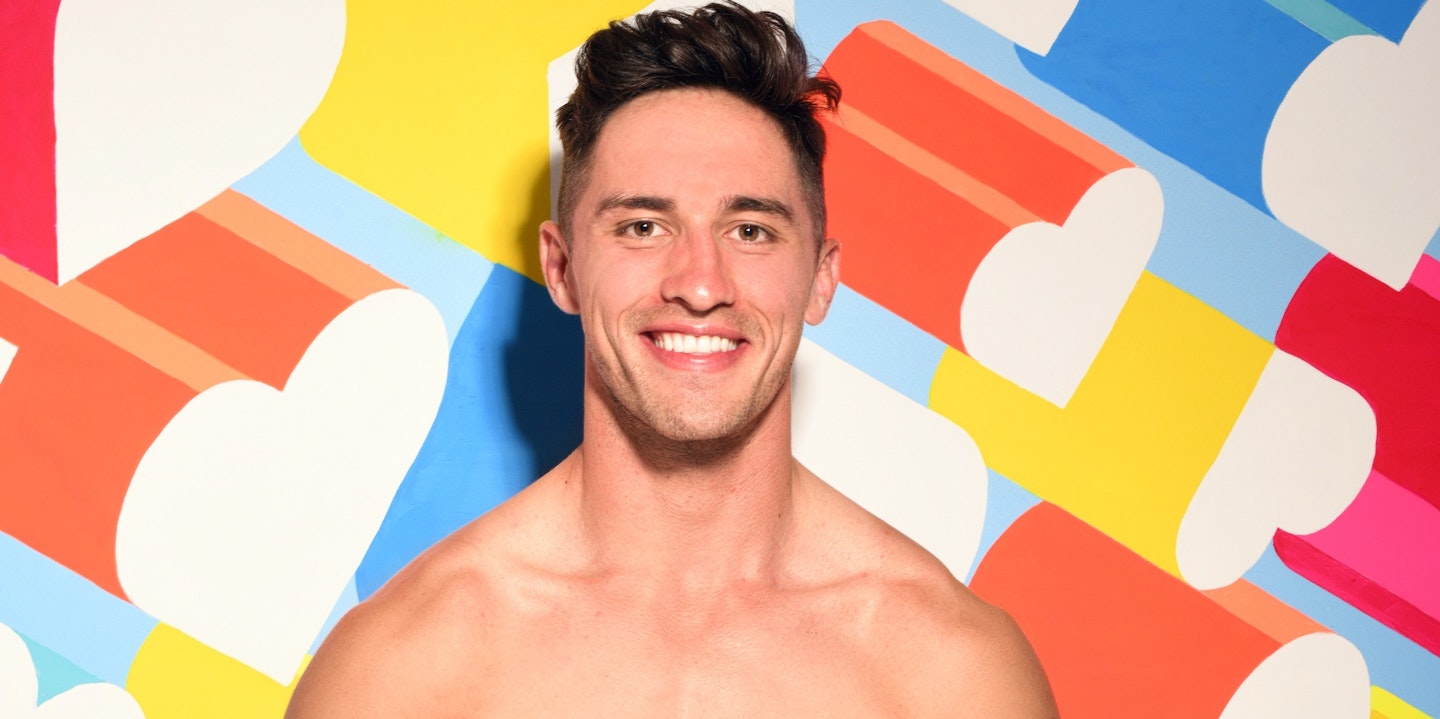 Greg O'Shea and Amber Gill's relationship in the villa
Before entering the main villa and meeting his fellow Islanders, Greg chose Geordie girl Amber to take on a date, following her heartbreak with Michael Griffiths.
Despite competition from Michael, who tried his best to win back Amber, Greg's Irish charm came out on top, with Amber deciding to couple up with Greg in the final recoupling of the series.
The pair then grew stronger and stronger, enjoying their final date on a luxurious yacht, before they were crowned the 2019 Love Island winners ahead of Molly-Mae Hague and Tommy Fury.
What was Greg O'Shea's Love Island final poem?
During the final episode of Love Island 2019, the Islanders were asked to write a 'declaration of love' for their partner, with Greg deciding to write a poem for Amber. Here it is in full:
'I'm going to keep this short and sweet, just like when we first came to meet.
'Up in the Hideaway sheltered from the trouble, we instantly connected and formed our own little bubble…
'We have laughs, we have jokes, and you must think 'Who the hell is this Paddy?' But that's okay because deep down I know you're a Newcastle radgey.
'I've never come across a person so unique, from your stand-out hair to the way you speak.
'The perfect balance of honesty and sass... and of course we can't forget about your gorgeous ass.
'You made my Love Island journey one to remember, and it's okay if we aren't the first couple to cross the line, because I'm really into you Amber Rose Gill, and I can't wait for you to teach me how to control the whine."
What is Greg O'Shea's claim to fame?
Due to his rugby roots, Greg said, "I know a lot of sporting people, all the pro rugby players in Ireland through working with them. I used to run and do athletics internationally as well and I went to the Youth Olympics in 2011."
What's Greg O'Shea's Instagram?
You can keep up to date with all things Greg O'Shea by following the hunk at gregoshea on Instagram.