With the recent jaw-dropping Casa Amor recoupling from this year's Love Islandstill playing on our minds, we can't help but cast our mind back to other islanders who have been wronged in the brutal show staple.
Who could forget Georgia Steel's iconic ponytail flip after Josh Denzel re-entered the Villa with Kaz Crossley? Her response has gone down in Love Island history, not to mention it spawning her catchphrase (did you know she's loyal, babes?).
Although she has never publicly forgiven Josh, she has joined forces with a different Love Island 'villain' who had his own disastrous Casa Amor recoupling- she recently appeared with Michael Griffiths for a Subway campaign.
Michael is best known for his treatment of Amber Gill who went on to win Love Island season 5 with Irish bombshell Greg O'Shea. While Amber stayed loyal like Georgia did, Michael returned to the villa with Joanna Chimonides, prompting a less than thrilled response from Twitter.
Even Michael's own twitter tweeted, 'Throwing away £50k like:' with a gif of a man tossing money in the air.
When was Georgia Steel on Love Island?
Georgia appeared on season 4 of Love Island back in 2018. She left on day 47 alongside then-boyfriend, Sam Bird.
Who was Georgia Steel coupled up with?
Georgia was coupled up with Josh Denzel until he strayed in Casa Amor. She then went on an infamous date with Jack Fowler before eventually coupling up with Sam Bird.
Where's Georgia from?
York, hun.
Are Georgia Steel and Dani Dyer still friends?
Dani Dyer and Georgia grew close during their season, but for a while it looked like the flame of friendship has since fizzled. The pair are rarely spotted together, with the last sighting being summer of 2021.
What happened with Georgia and Sam Bird?
Georgia and Sam seemed loved up in the Villa until a shock twist blocked them from coupling up together. After a stressful deliberation, Georgia and Sam chose to leave the Villa together. They beat all the odds and actually stayed together for three months which is quite a long time for some Islanders.
However, weeks after moving in together, it appeared that Georgia wasn't so "loyal" after all because Sam announced they had split and confessed it was due to her ex-boyfriend.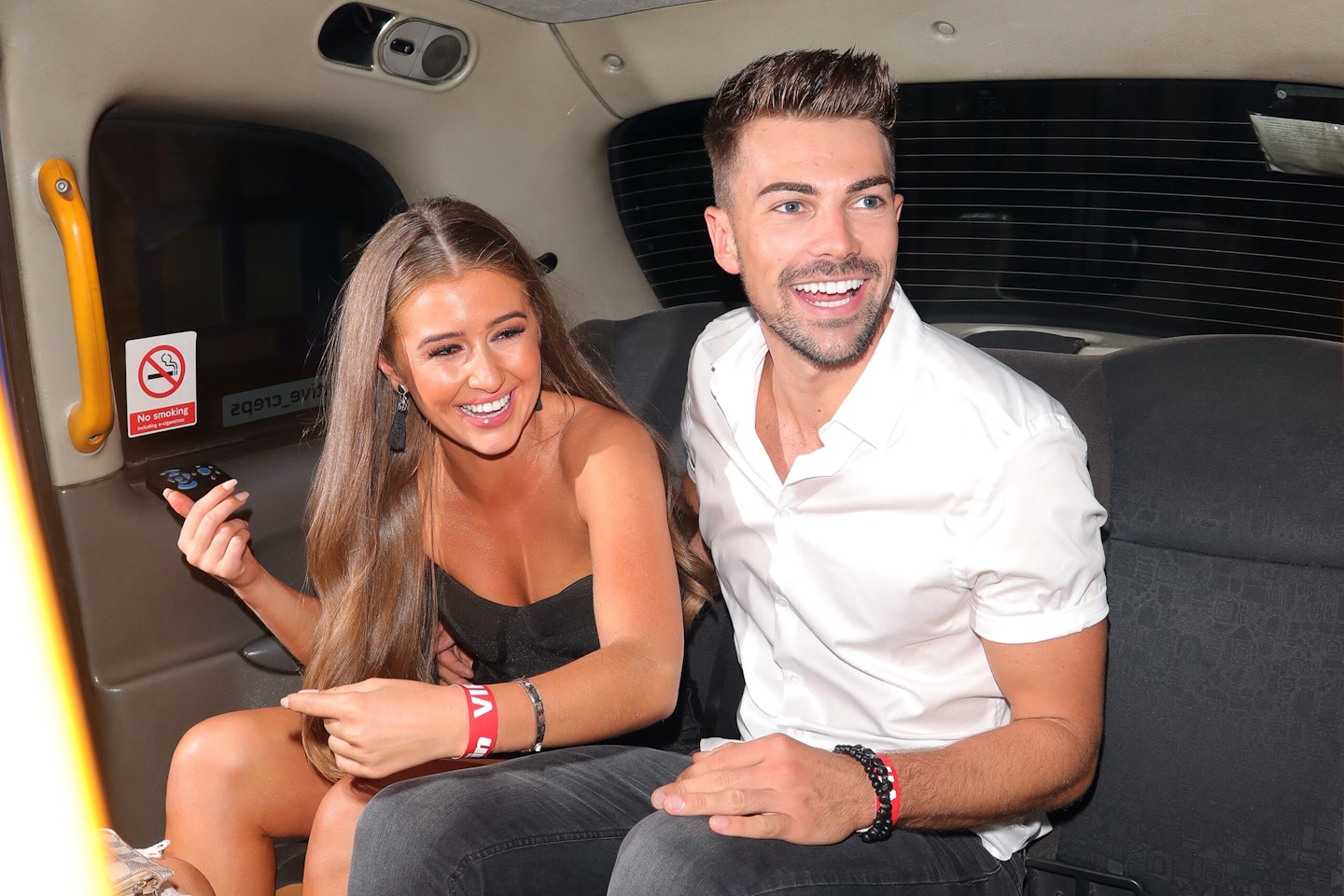 And despite going round to her ex-boyfriend's house and spending the night, Georgia insisted that she slept in another room and nothing happened.
Fast forward a couple of months and they had an explosive showdown during the Love Island reunion episode where Georgia continued to insist she was "loyal".
Are Georgia Steel and Callum Izzard still together?
Georgia dated Ibiza Weekender Callum Izzard for seven months back in 2020, and even got engaged after a one-month whirlwind romance. Following their break-up, Callum had some less than complimentary things to say about his ex.
He revealed to PODGHOST, "I'll be honest, I'm just a clever person and she's not. Imagine trying to talk to somebody, imagine trying to argue with somebody, conversate with somebody who doesn't compete on your level intellectually." Don't you just hate when someone is too stupid to 'conversate' with you?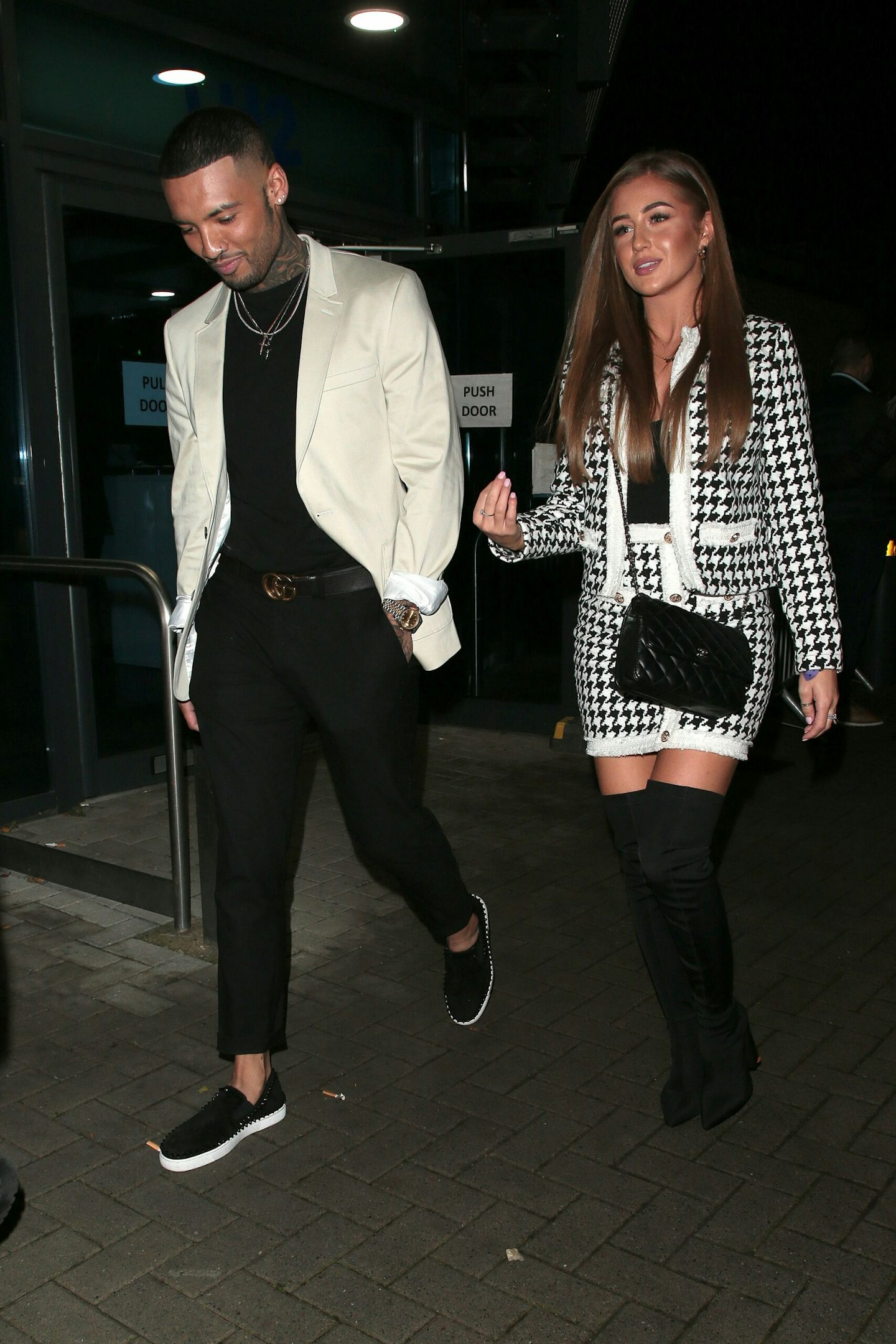 He went on to say, "After a while it starts to fade, the looks aren't there anymore and I can't do it, man. Add that with living together with someone in a confined thing because we're in lockdown. I hate running but I was going on hour, two hour long runs every day just to get out of the house. One day, she goes, 'Can I come on the runs?' I was like, 'F--k no!'"
Harsh.
What did Georgia Steel say about Shaq Muhammad?
During the winter season of Love Island, Georgia appeared on Aftersun where she caused a bit of controversy by mispronouncing Shaq Muhammad's name.
Georgia told host Maya Jama that her favourite couple is 'Tanya and Zack,' and then followed up her blunder by saying, "I pronounce Zack because I always get it wrong. So, I just say Zack but I know that's obviously not his real name."
Many fans found it disrespectful and compared the incident with her intentionally calling Kaz 'Kez' during her season. One fan tweeted, 'Georgia Steel mispronouncing Shaq's name was definitely on purpose. It's really not rocket science. It's a one syllable 4 letter name.' Another added, '"Sorry did Georgia just say she says Zack instead of Shaq because it's easier to say??? No please...??? I know Maya was giving the side eye.'
What is Georgia doing now?
Georgia is an ambassador for Fashion Nova as well as the British Dyslexia Association. Since Love Island she has appeared on multiple reality shows including Celebs Go Dating and Ex on the Beach's spin-off, Peak of Love.
What is Georgia Steel's Instagram?
Georgia's Instagram handle is @geesteelxwhere she mainly posts Fashion Nova collabs.
Check out: Love Island 2018 stars - where are they now?
WATCH: Jack Fowler doesn't think he's husband material | Answers The Internet Live
READ MORE
Love Island's Greg O'Shea says he was 'shunned and abused' after winning the show
Love Island's Theo Campbell asks Shaughna Phillips on a DATE 👀