We all know life is tough af rn (unless you're like Gemma Owen or something), but sometimes it's important to count your blessings. So we're going to do that now: we have a roof over our heads, we can afford the odd Deliveroo every now and again (although emphasis on 'again') and we get paid to look at pictures of ripped Love Island hunks chilling out in saunas and call it work. Blessed 🙏.
Speaking of Love Island hunks getting all sweaty in saunas and us getting paid to write about it, Love Island 2019 star Michael 'Mac' Griffiths recently did just that and here we are, being paid to write about it. The Love Island star posted a candid snap of himself getting all sweaty in a gym sauna recently, showing off his impressive post-show physique (he's somehow even more ripped four years after finding fame in Majorca – an actual Love Island hulk).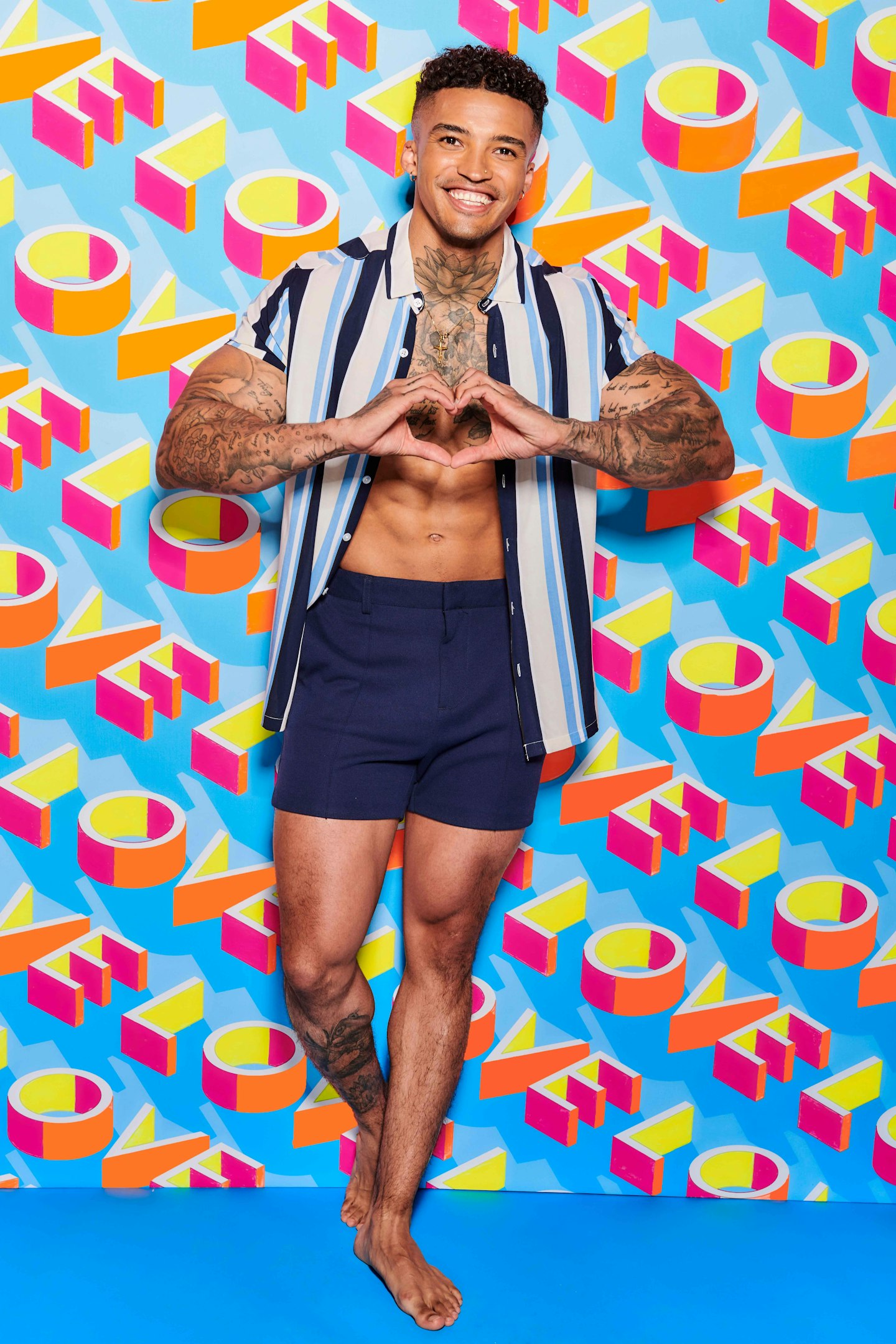 The snap showed Michael sat in barely-there pants, showcasing pecs and biceps bigger than his head. Okay, now we're sweating.
He captioned the Instagram story post, "Just me and my bonnet sweating it out.
"Look like I've got a belly in this 😂."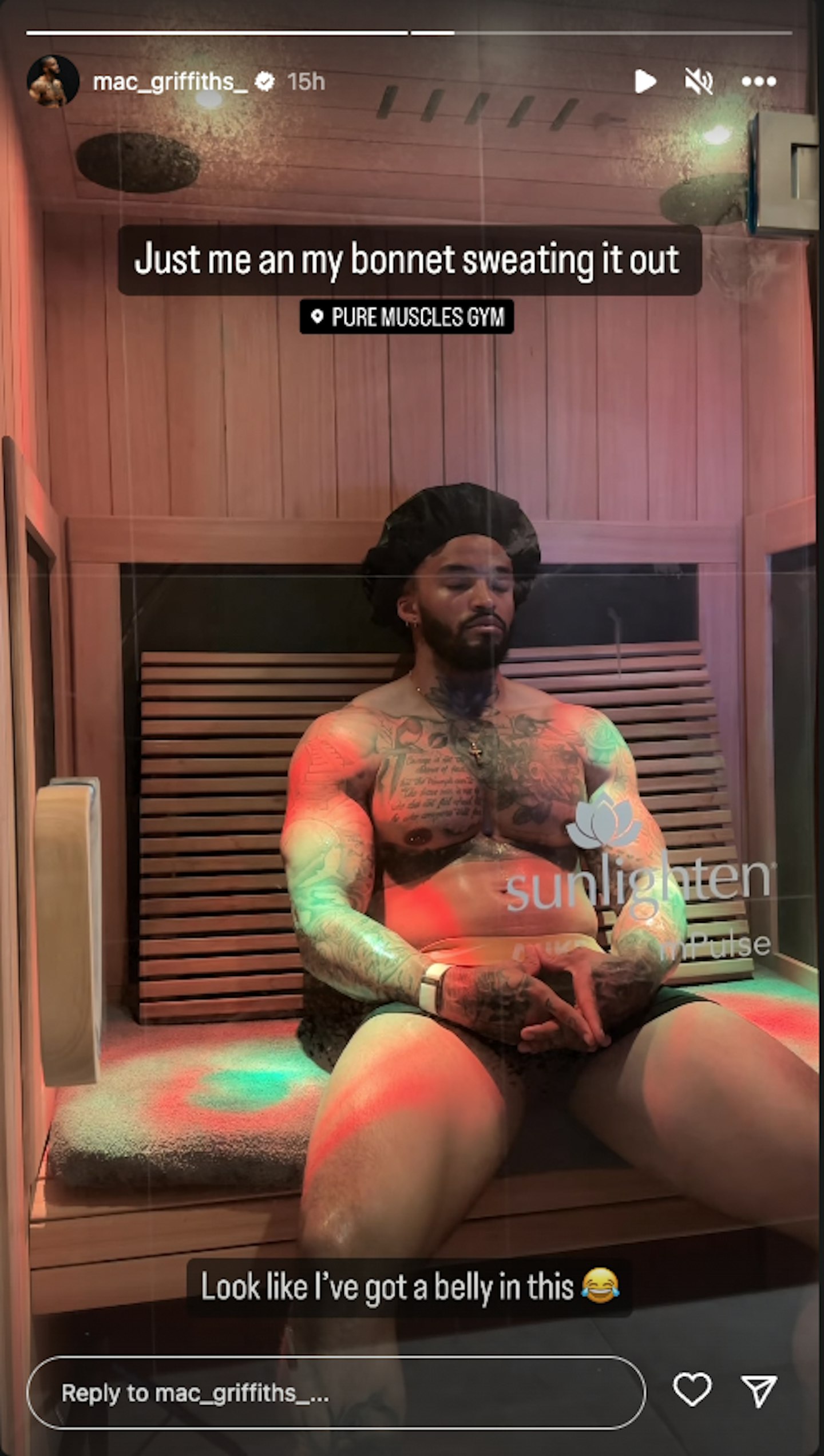 Erm, no – that's just your midriff holding on to so much muscle that your stomach doesn't know where to go. Still sweating and still being paid for this.
Michael is best known for two or three things: his #dramz with Amber Gill, his steaming hot tattoos and his chiselled bod. So imagine our thirsty souls when we decided to take a gander at his Instagram recently and realised he'd morphed from ripped to jacked in the last three and a bit years. We're not even sure the word 'jacked' does this body justice. He's huge and we're still so grateful to be writing this.
Michael Griffiths reveals natural hair
Earlier this year, Michael revealed his natural hair to his Instagram followers and honestly? It was a total vibe.
The ex-Islander posted a photo on his story with the caption, "Katt Williams I stay pimppin," in reference to the American comedian who is known for his long straight locks.
We're used to seeing Michael with a short trim or sleek braids, so if somebody had shown us the Michael selfie with no context we'd be at a total loss as to who the hell we were looking at. Not because it looks bad - it doesn't, it looks cool af - but because he is totally unrecognisable.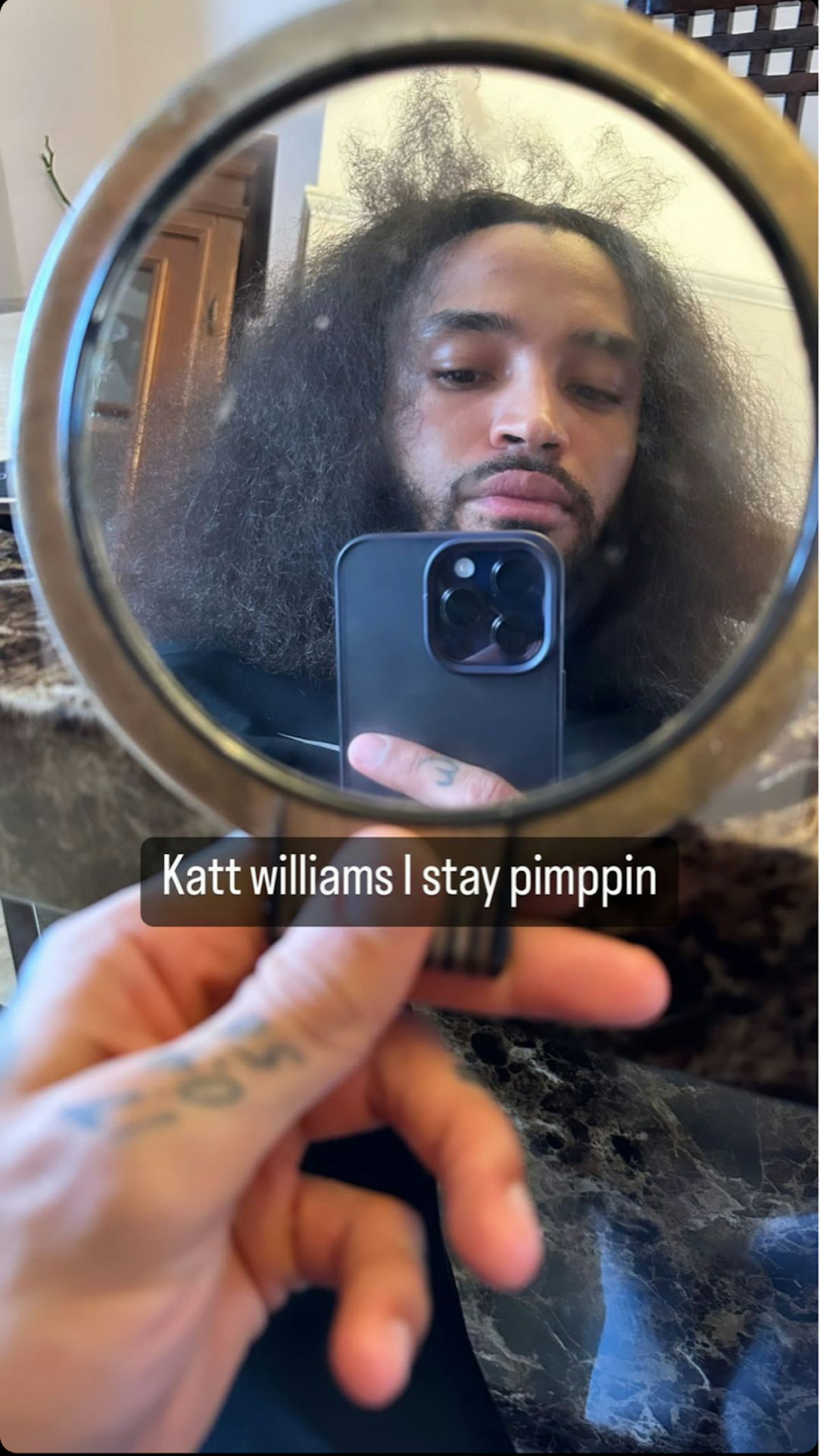 We will say this though, if Michael decided to let his natural hair run wild we would NOT be complaining. It is a far cry from his cropped curls during his time in the Love Island villa but it seems that Michael can make any hairstyle work. Must be nice.
To prove our point, the Liverpudlian went on to share the look he actually went in for and we suppose the neat braids and fade are also pretty hot.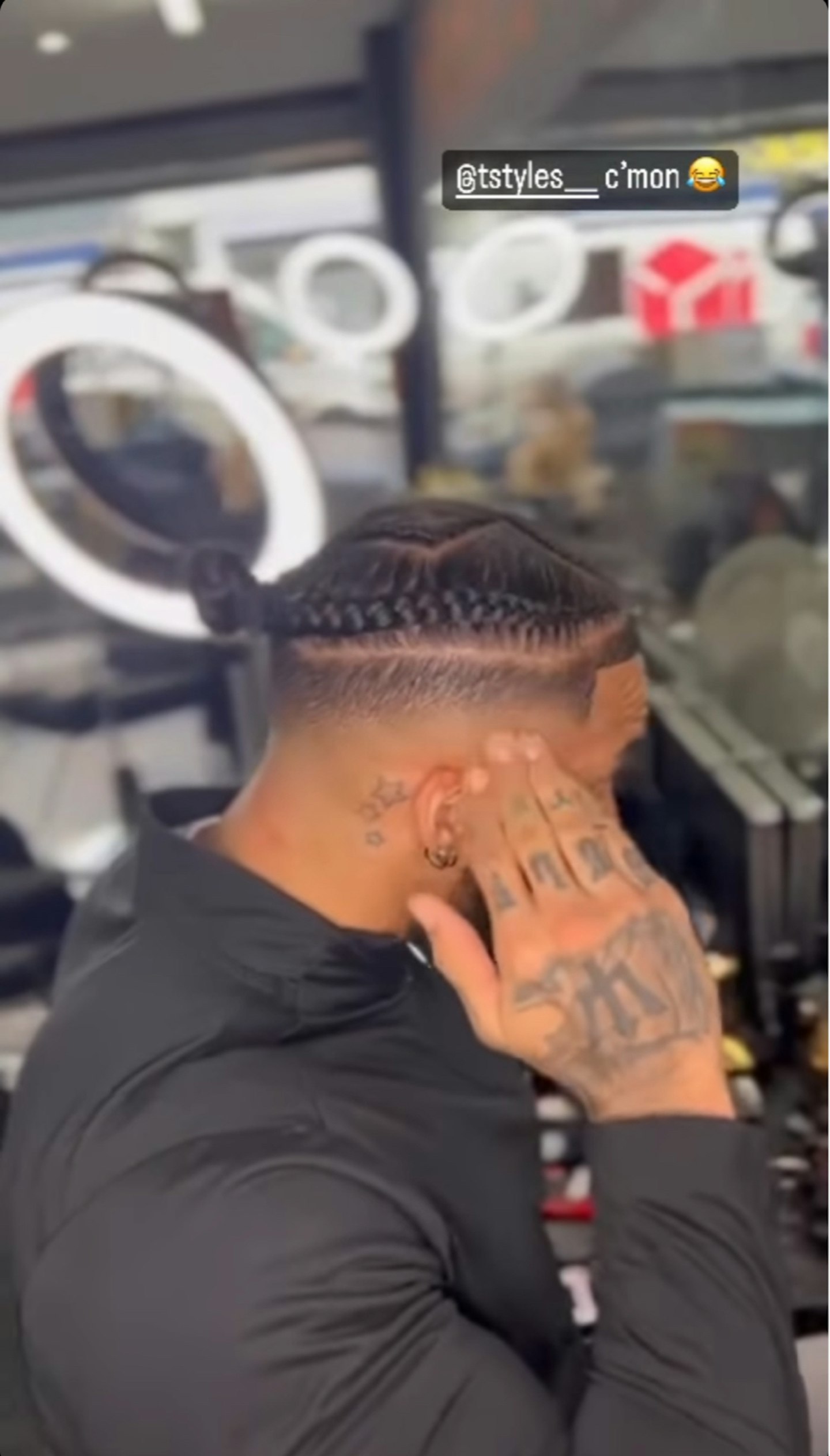 Who is Michael Griffiths?
Michael was a firefighter who appeared as a contestant on the 2019 series of Love Island. He entered the villa on day one, and left just one week before the final.
Michael now is now a personal coach and TV presenter.
How old is Michael Griffiths?
Michael is currently 31 years old. He was born 2 October 1991.
Was Michael Griffiths on Ex On The Beach?
He sure was. Michael met fellow Islander Ellie Brown on the show and the couple ended up dating for a hot minute.
Where is Michael Griffiths from?
Michael's from Liverpool and we could listen to his accent all bloomin' day tbh 😍.
What happened with Michael Griffiths and Amber Gill?
After creating a cute friendship in their first few weeks together in the Lover Island, Michael and Geordie girl Amber Gill realised they had feelings for each other and sparked a romantic relationship. Things seemed to be going very well for the pair, until they were separated during Casa Amor week.
While Amber stayed loyal and slept on the day beds, Michael's head turned for new girl Joanna Chimonides. After Amber walked back into the main villa alone, Michael had already chosen to recouple with Joanna, leaving Amber's heart broken. And ours.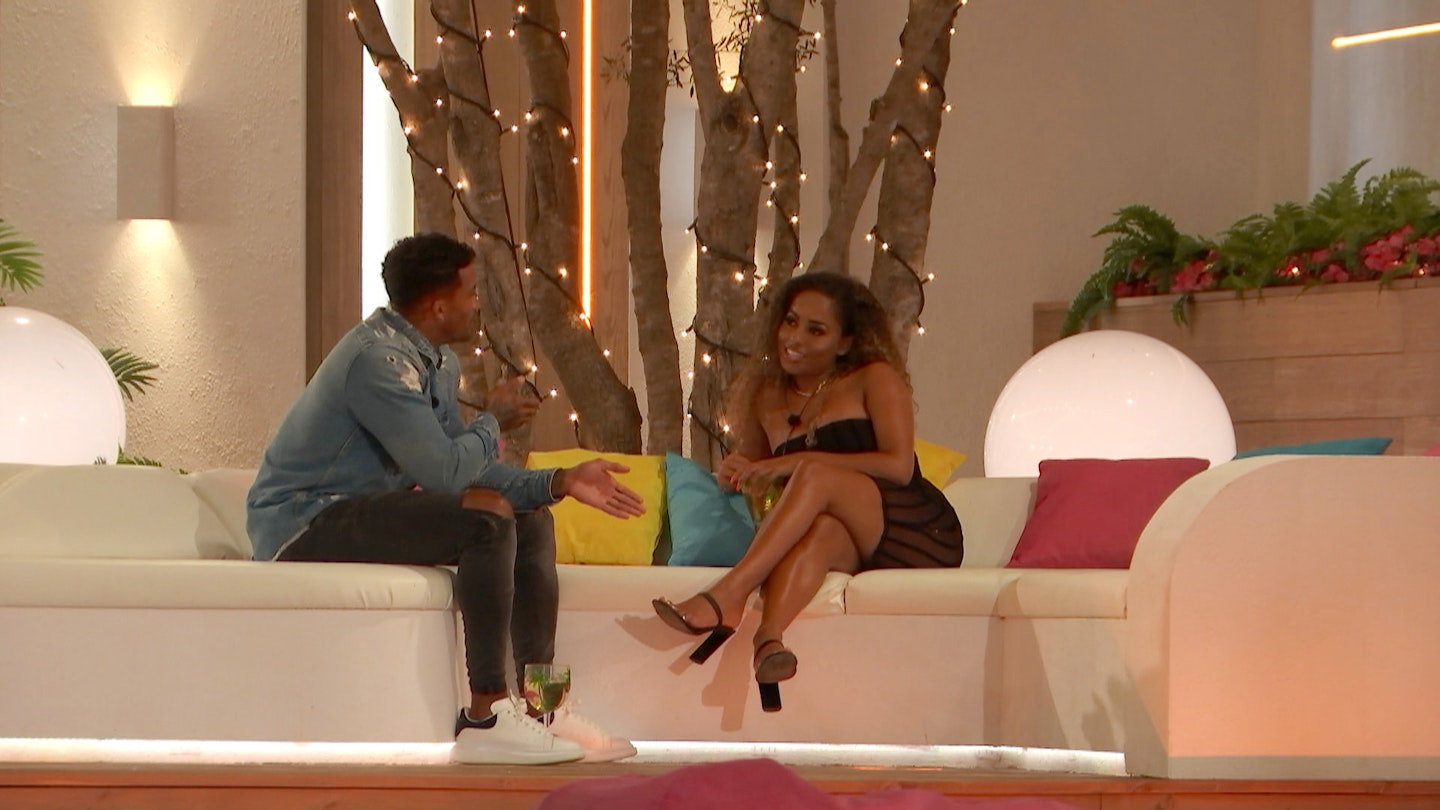 Despite Amber telling the fireman she still had feelings for him, Michael continued his romance with Joanna until she was dumped during a brutal shock dumping and he decided NOT to leave with her.
Then, things took another twist when Irish hunk Greg O'Sheaentered the villa and cracked on with Amber. Clearly jealous, Michael told Amber he'd realised his feelings for her but Amber decided to couple up with Greg in the recoupling.
What did Michael say about Amber and Greg?
After leaving the villa, Michael said, "I did say I didn't see Amber and Greg lasting but having spoken to her since I have seen more of them and seen how nice he is. Any conversation I've had with him has been really sweet and he has been so respectful about the situation. I said she needs to get to know him and give him a chance.
"Having seen them together more I see it working. He makes her smile and makes her laugh and she hasn't instantly put her walls up with him. When I see him make her smile, it makes me smile."
What happened with Michael Griffiths and Joanna Chimonides?
Michael's head was turned by Joanna when she entered the villa during Casa Amor week. While many of their fellow Islanders felt Michael was forcing his feelings for her, the pair seemed strong, until THAT brutal dumping.
When Joanna was dumped, Michael made the decision to stay in the villa, much to the shock of his fellow Islanders and the viewers at home.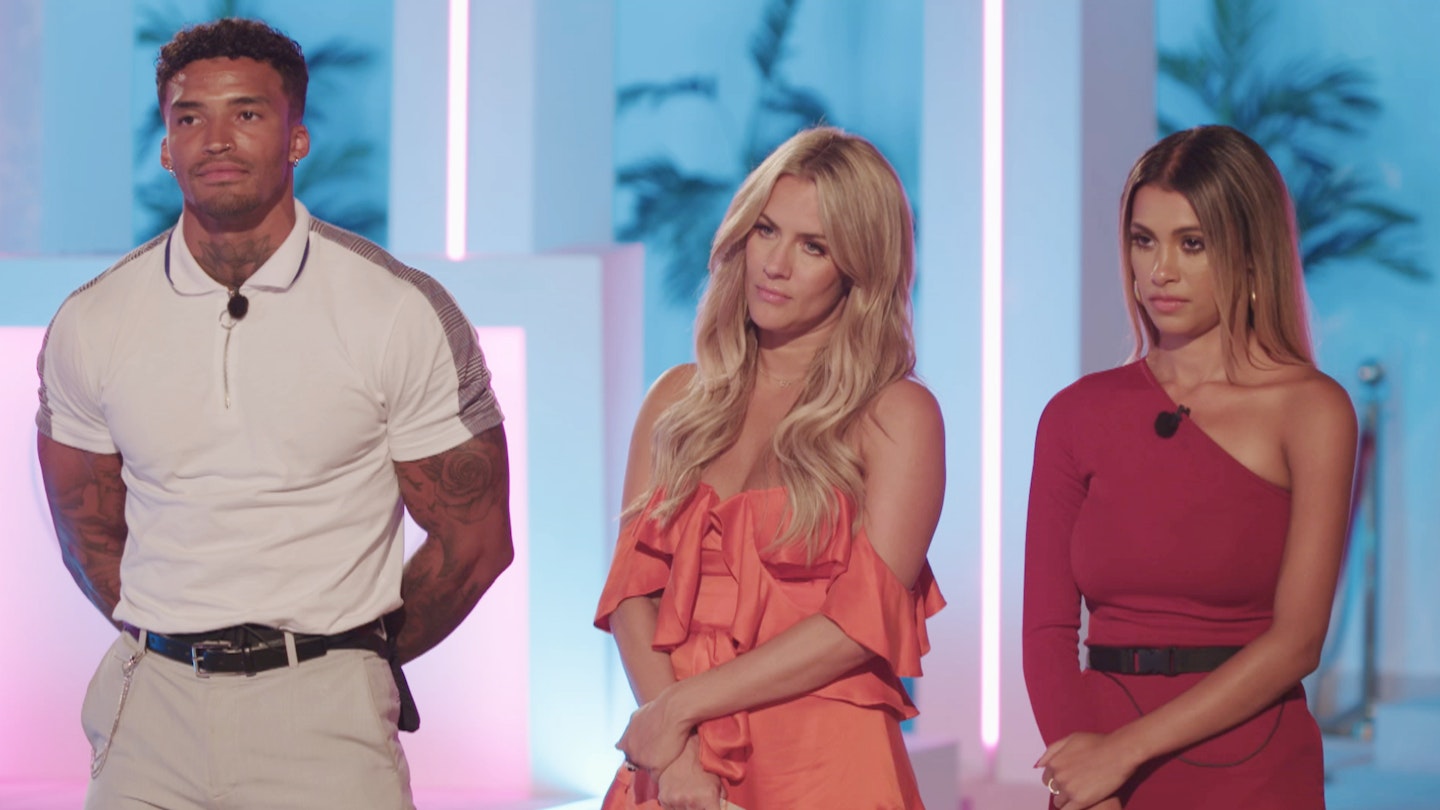 As he tried to win Amber back as Joanna watched on at home, the pair were then given an awkward reunion on Love Island: Aftersun.
Revealing he wants to talk to Joanna, Michael said, "I'm going to try and talk to Joanna but I know that she'll have seen what's gone on and I hope she understands I needed to make up to Amber. There was always going to be a natural draw between me and Amber because of how friendly we were. I did think about Joanna every day that she wasn't there. She was always on my mind and I will try to speak to her.
How can I follow Michael Griffiths on Instagram?
He's on Instagram @mac_griffiths_.
WATCH 'You're A Weasel!': Love Island's Ron & Lana Play Mr & Mrs