Let's not beat around the bush here; Love Island 2022 finalist Gemma Owen has that something-something extra, that X Factor, that je ne sais quoi, in that she's quickly elevated to Molly-Mae Hague's levels of Islander status in a matter of weeks.
Yes, Michael Owen's superhuman daughter is on another level and we supremely care about everything she's doing, everything she's eating, everything she's wearing, and, of course, everyone she's seeing.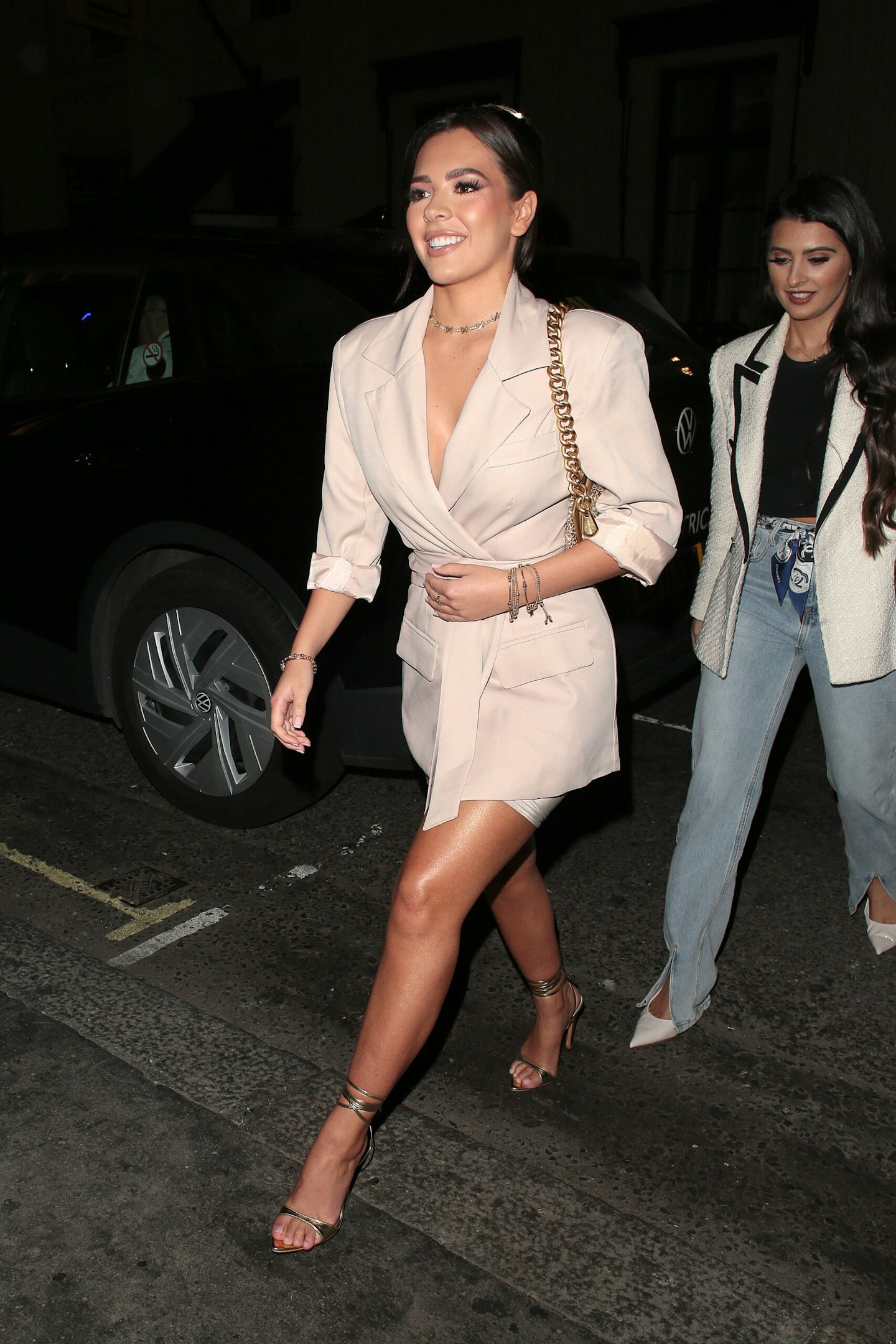 Which is why we were SHOOK when she posted a photo on her Instagram Story of her new project and to be honest, it looks like she's about to drop an album.
Sharing a pic of herself in a studio it appears that she could be releasing music, hosting a podcast or maybe reading a script for her rumoured TV show?
Who knows but either way, we're confused because she's only ever really spoken about PrettyLittleThing and being an international dressage rider.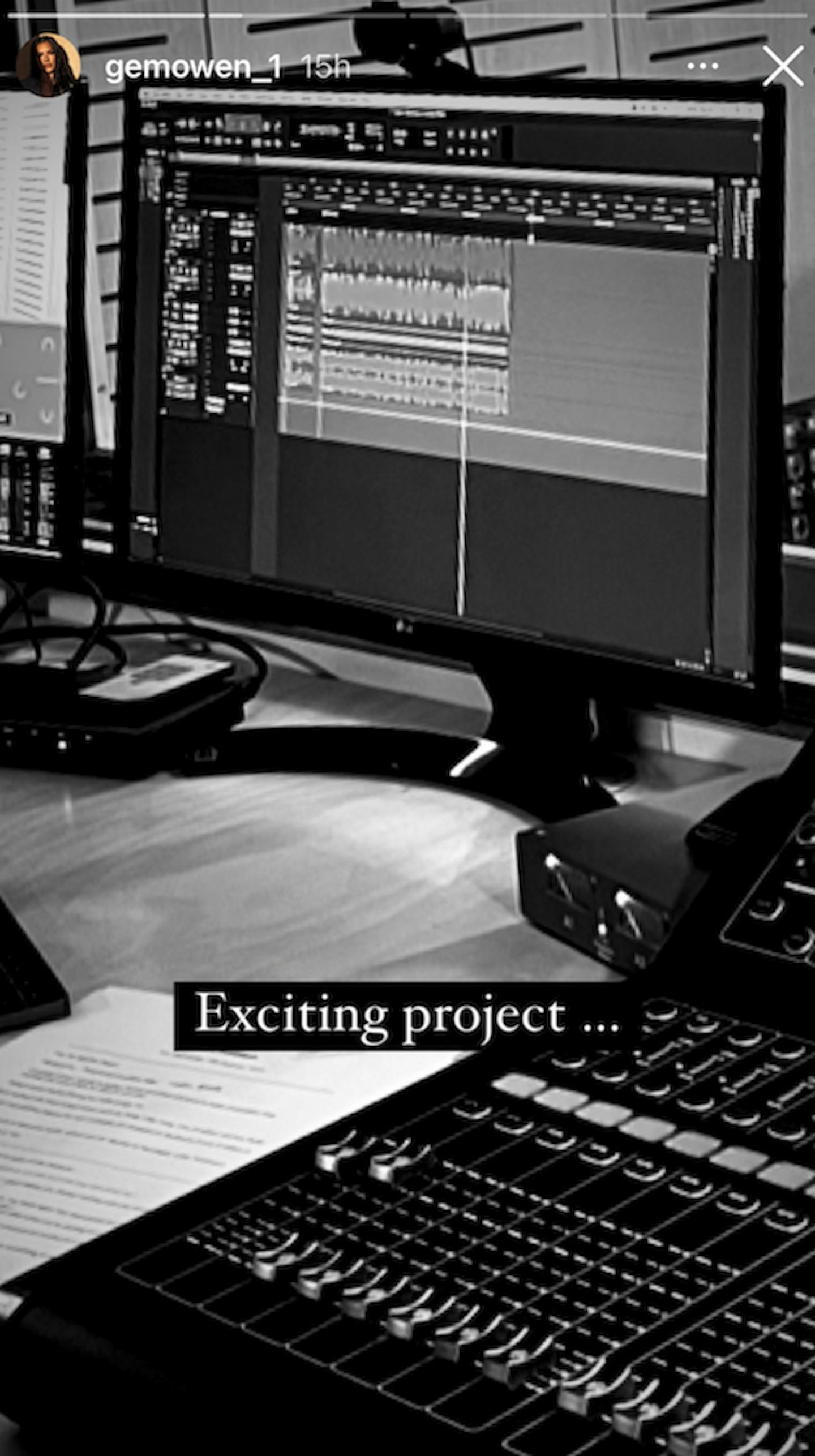 Gemma's new project comes after she reunited with fellow Islander Antigoni Buxton in Mayfair for lunch but we couldn't help but wonder... Did these two even share a conversation inside the Love Island villa?
We're not being funny, FYI – we're genuinely asking, because we can't remember a single interaction; at least not one to warrant a Gemma Owen Instagram grid post...
Either way, this dynamic duo were serving up early years Leona Lewis/Cheryl and Serena van der Woodsen/Blair Waldorf effortlessly for Gemma's 2million Instagram followers, and however this may have happened, we're here for it and all future meet-ups.
Gemma captioned the snap, "Lunching with this one 🖤 @antigoni."
Maybe Gemma and Antigoni are about to release a song together? Stranger things have happened.
Gemma Owen feeling more "adventurous" following Luca Bish split
Gemma has recently admitted to feeling more "adventurous" following a dramatic and difficult split from villa boyf Luca and, honestly, we haver never been this stunned going into a story.
Allow us to manage your expectations immediately: we don't even know you – the person reading this (hiya) – but we can almost guarantee that your definition of the word 'adventurous' is VASTLY different to how Gemma defines it. VASTLY. With that being said...
In November 2022, Gemma took to Instagram to tell her 2.1 million followers that 'Lemma' was no more after they met and fell in love on the 2022 series of Love Island. She wrote (with a very 'we're leaving the Royal family kind of vibe), "To all my followers, I wanted to let you know that Luca and I are no longer in a relationship. It wasn't an easy decision but ultimately this is what is best for both right now.
"Many of you have been on this journey with us from the very beginning, and I want to thank you for your continued support as we start new chapters. Love always, Gem x."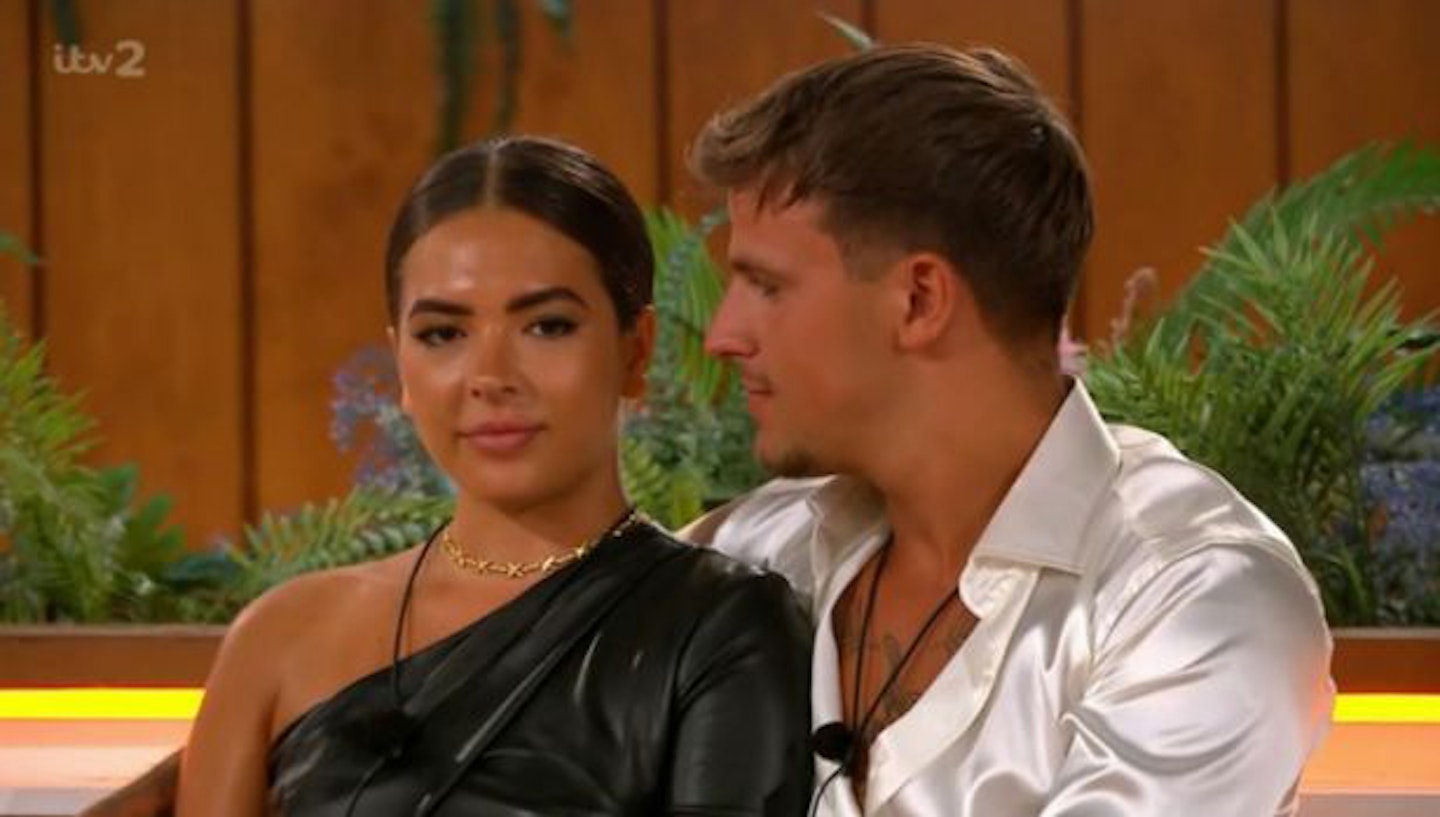 Since that dramatic AF plaster rip, Gemma has remained predictably shtum about her private life – instead, choosing to keep us up to date with her seemingly endless PLT meetings and trotting tales on her socials. Until, of course, a journo cornered her at a – shock of shocks – PLT event.
Gemma told Goss.ie, "These last few weeks, as going through any break-up, it's not nice. It's not a nice time.
"Having to deal with the press and other people's opinions, and people thinking that they know what's going on what they don't, that's been challenging."
But it seems our Gem is choosing to focus on the future, instead of dwelling on the past and doing what all good life coaches will tell you to do post break-up – get out there and try something new. Or even 'adventurous'.
In Gemma's case, that would be trying a hot chocolate and a Caesar salad for the first time. We did tell you.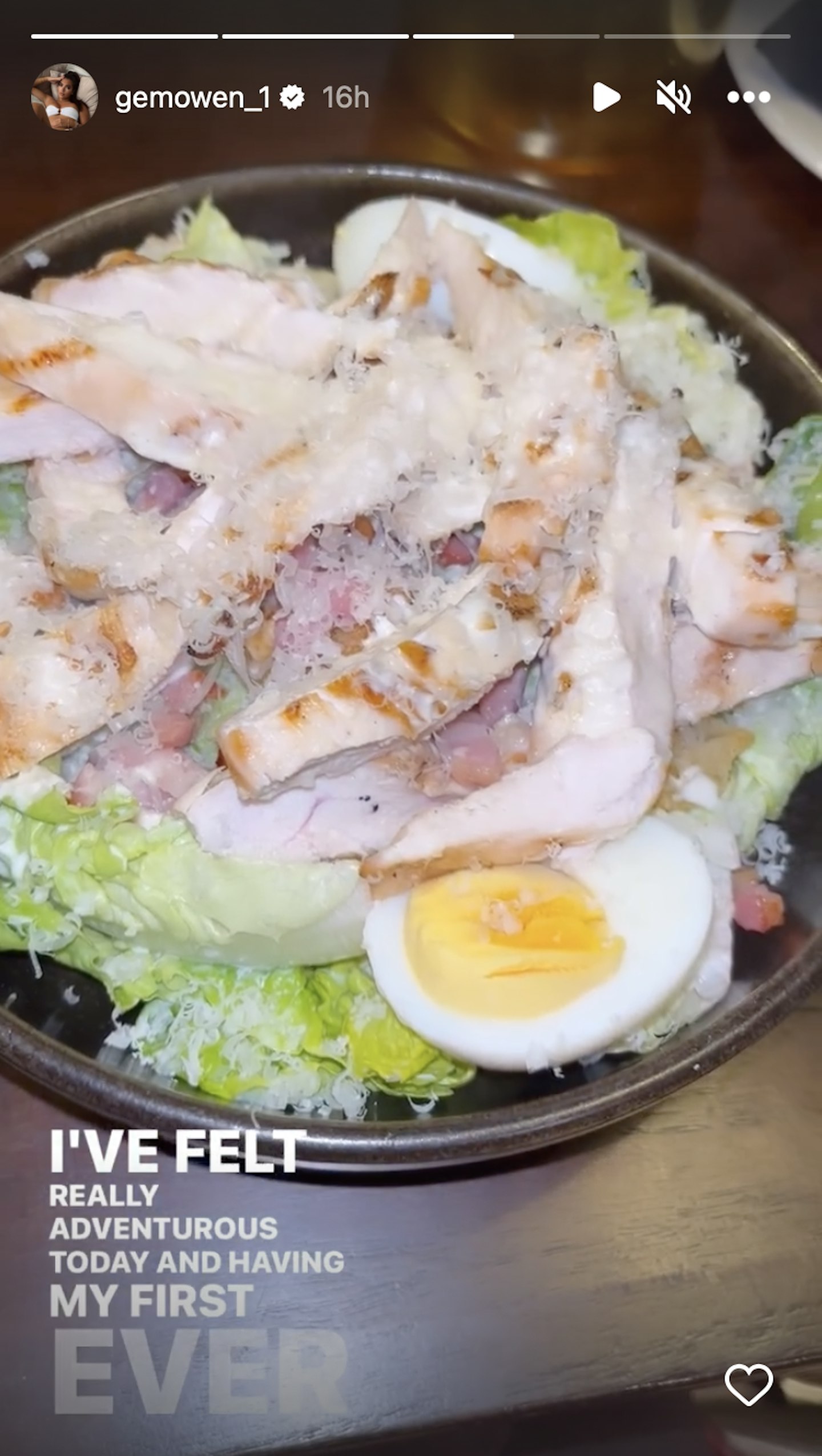 If you're a regular frequenter of Gemma's Instagram Story then you'll know that she has been "feeling adventurous" when it comes to trying new food and drink since her break-up – which for Gemma, is a hot chocolate and a Caesar salad. That's right, in Gemma Owen's 19 years she has never indulged in a hot chocolate, nor a Caesar salad, until this week.
Gemma recently told her followers (like it was the most normal thing in the world), "So guys, as I said to you last week, it was my first ever hot chocolate. I've felt really adventurous today and I'm having my first ever Caesar Salad. It actually looks really good, so I'll let you know how I get on."
We can't say we're surprised after talking to Gemma about her Starbucks order a couple of months ago. Actually we can: we're surprised.
Which Islander does Gemma Owen no longer speak to?
Following her split from Adam Collard, Paige Thorne hinted that she no longer speaks to villa pal Gemma Owen.
The paramedic turned reality star spilled the tea during an appearance on GKBarry's Saving Grace podcast as she played an eye-opening game of Say It Or Shot It.
Keen to get all the goss, Grace asked Paige, "Who is the girl that you're least close with off of your season? And I'm not talking Casa Amor girls, I'm talking from the main cast."
Obviously not wanting to answer the question, Paige replied, "I think I might shot this, you know," before adding, "Who do you think it is?"
"I think it's Gemma, purely because I think most of the cast aren't really associated with Gemma and Luca any more," Grace said, to which Paige took a deep breath and responded, "Let's get the tea..."
Oh we've got it alright, honey buns - and it's SCALDING.
Gemma Owen addresses Molly-Mae comparisons
As fan-favourite contestants who coupled up with their boyfriends early on in the villa and went on to sign huge brand deals post-Love Island, it's easy to draw comparisons between Gemma Owen and Molly-Mae Hague. Especially as Gemma signed up as PrettyLittleThing's latest brand ambassador shortly after leaving the villa. Y'know, the brand that Molly-Mae is the creative director of?
But, shortly after launching her first PLT collection, Gemma addressed the comparisons between her and Molly-Mae - and is it just us or do we detect some shade?
In a new interview, Gemma said, "I think my style is timeless and in the moment. I think my edit is mine, it's true to me and what I am."
She told OK!, "I think obviously, I've got a lot of respect for Molly-Mae, and she's an inspiration to a lot of girls.
"But I think we are completely different people, I like to think I'm unique. I think my style is timeless."
Who is Gemma Owen?
Where have you been?
Let's face it, Love Island's Gemma could sneeze without covering her mouth and it would make headlines. Not sure about that analogy in post-pandemic times, but you know what we mean. The name on everybody's lips this summer was Gemma Owen.
The miniature firecracker from Cheshire entered the villa a serious ten and immediatelty turning heads and headlines across the country – and not just because she was footballing legend Michael Owen's teenage daughter.
"Fun, flirty and fiery" Gemma got tongues wagging right from episode one and months later we are still talking about her and monitoring her Instagram more than our own. That's icon stuff.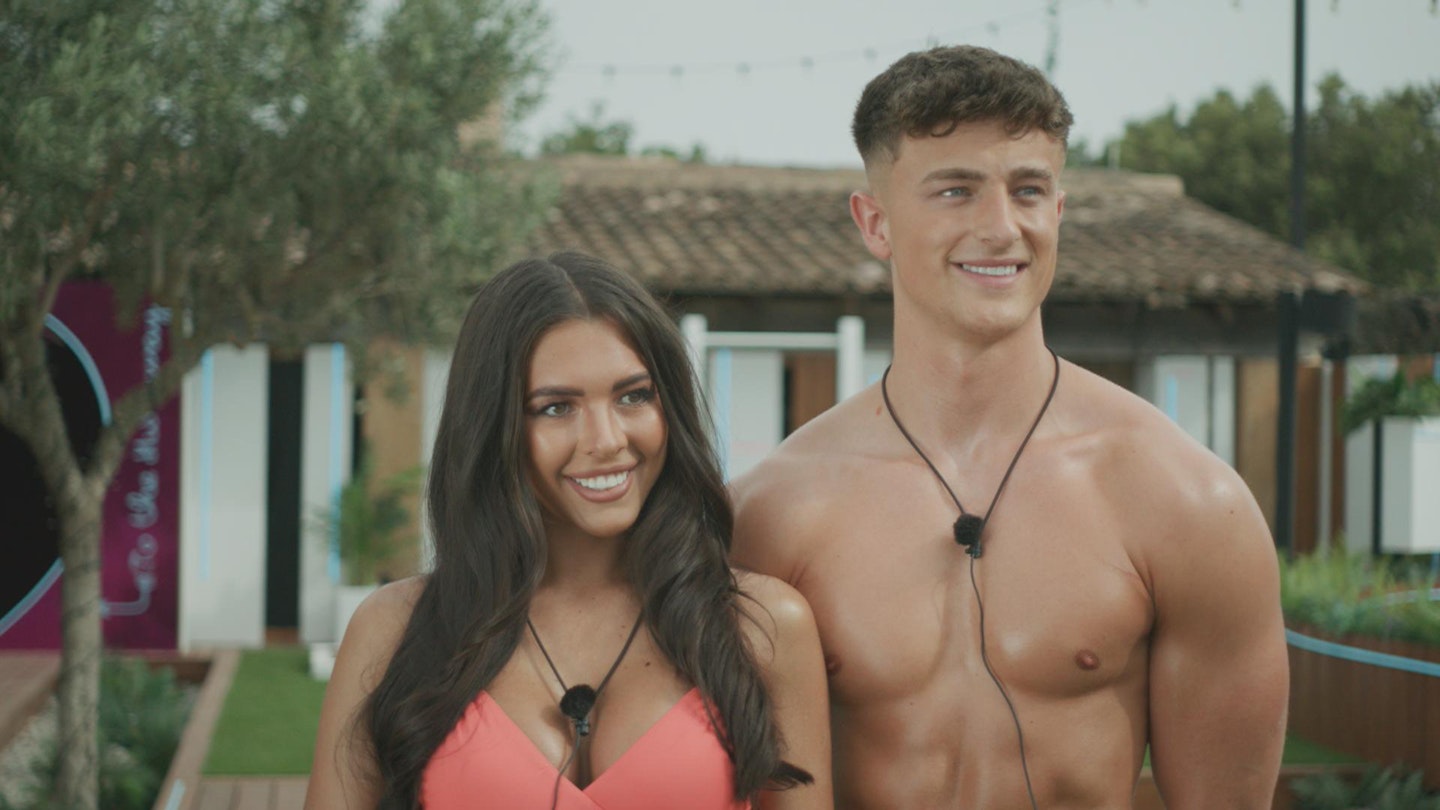 A lot of the buzz around Gemma revolved around the fact that she was just 19 years old when she entered the villa, which social media sleuths have worked out means she was 16 before the pandemic struck.
Gemma entered the villa with the rest of the girls at the very start and was soon paired up with 22-year-old, Liam Llewellyn following a public vote twist.
However, it wasn't long before the 19-year-old's eyes wandered, thanks to those pesky producers introducing absolute Adonis, Davide Sanclimenti (now Mr Ekin-Su) into the mix (once all the couples had been paired up, of course). Gemma then went on to kiss said 27-year-old Italian mega hunk, Davide, during a steamy icebreaker game, which seems like something belonging to the Love Island multiverse now.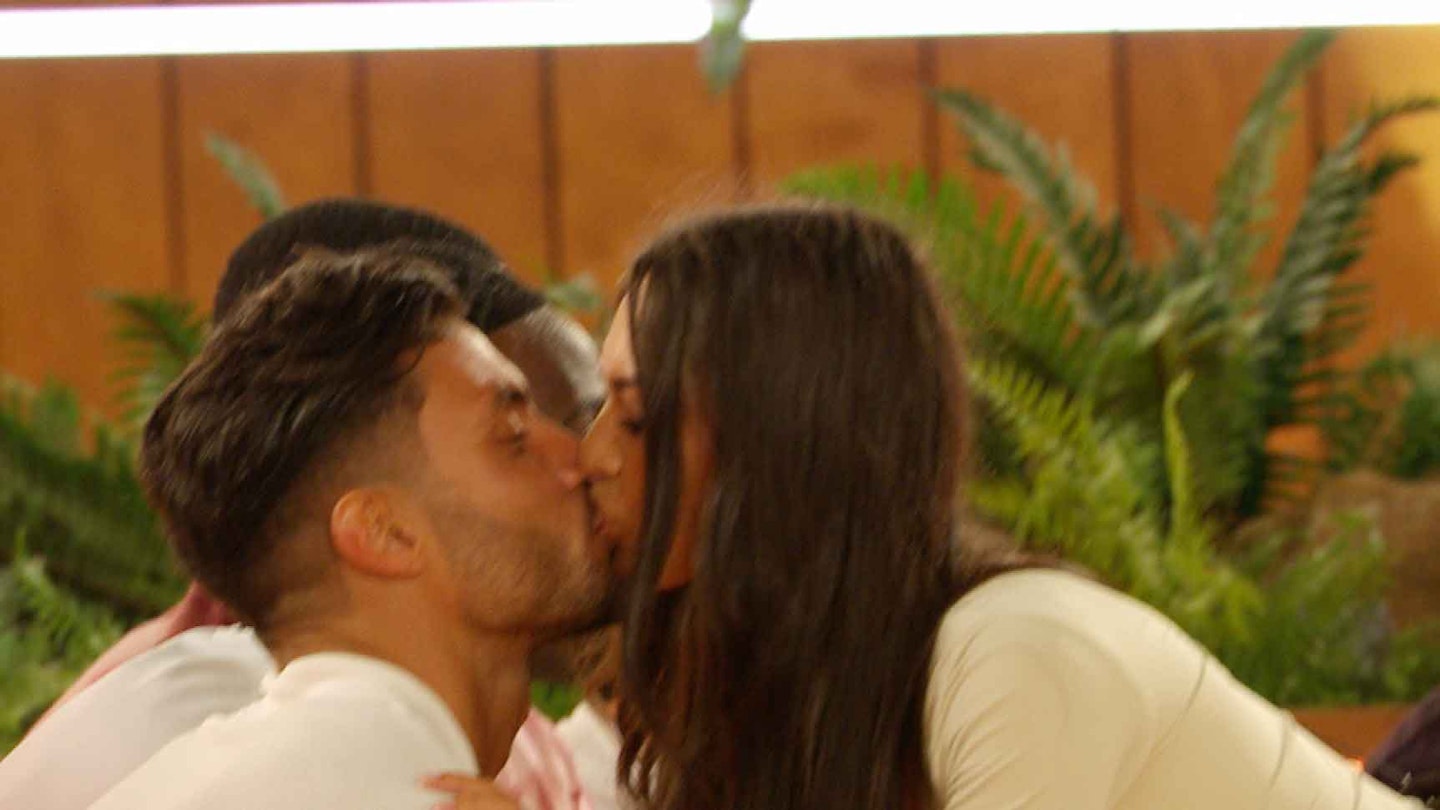 Now we're trying to come up with a stronger word than 'ablaze' to describe how social media reacted to this young Islander's placement on the show – and her public kiss with Davide, who she claimed at the time was very much her type. How about, 'ferocious'? Yes, ferocious works. You get the idea – Twitter had thoughts and concerns; namely regarding her young age.
One Twitter user wrote, "Gemma said she's been single for a year and a half. She's 19 so she's been single since she was 17, what is this? 😂😂😂#LoveIsland".
Someone else tweeted, "Gemma was 11 when #LoveIsland first aired".
Another added, "Gemma trying to work out how to have a conversation with a normal person because she went on Love Island straight after sixth form instead of having a life experience #loveisland".
And this one sums up the general reaction succinctly, "Gemma and Davide… You're 19 he's 27😭 #loveisland".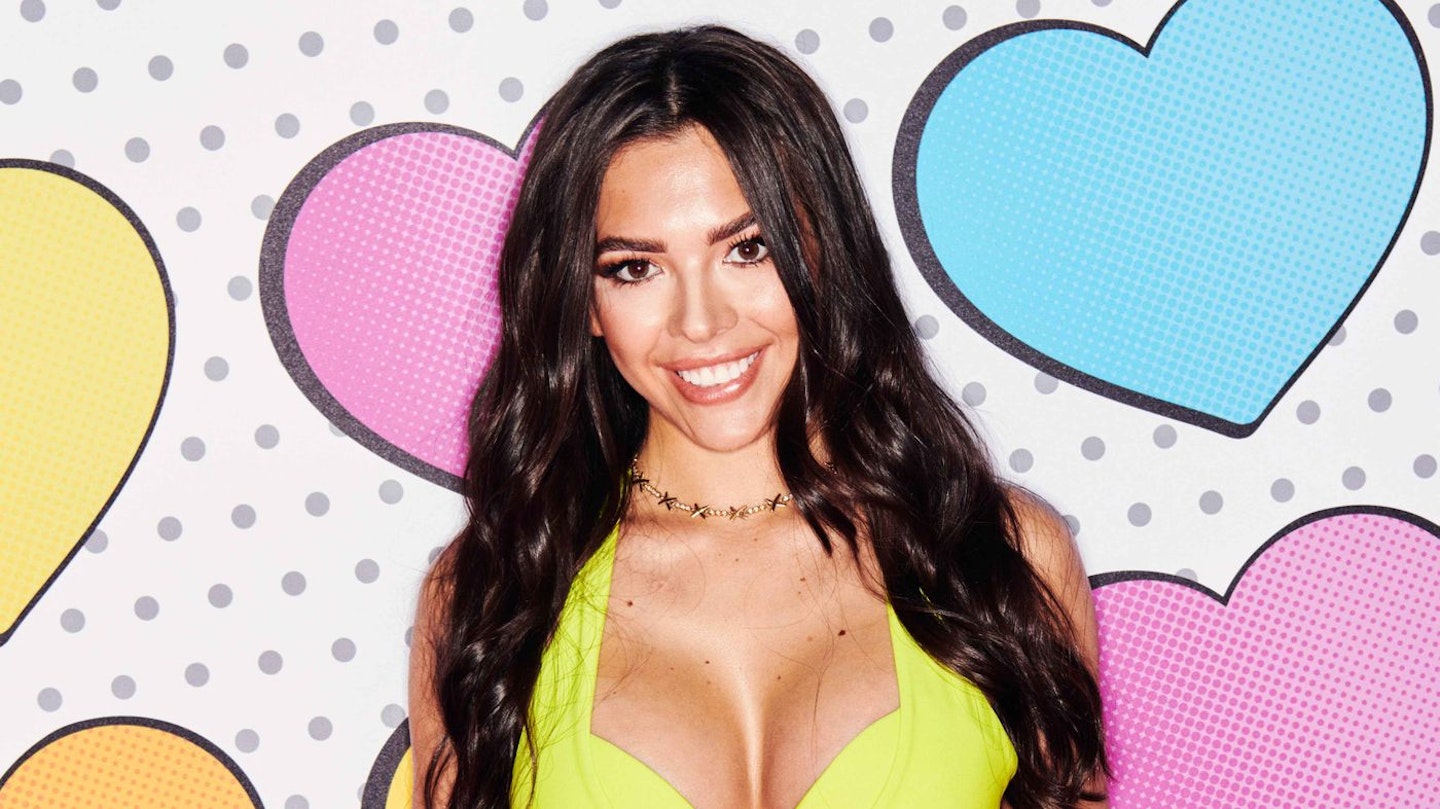 Despite the vast majority of the internet's surprise at Gemma's young age, she is not actually the first young'un to enter the Love Island villa. The show is open to any singleton over the age of 18.
Notable baby Islanders include season one's Luis Morrison, season four's Georgia Steelseason five's Molly-Mae Hague and Tommy Fury, were all just 20 years old when they entered the Love Island villa. In fact, Gemma is not even the first teenager to enter the villa; season one's Bethany Rogers and season two's Emma Jane Woodhams were both 19 years old when they appeared on the show.
Which other Love Island stars have famous family members?
This isn't the first year that ITV bosses have recruited someone with a famous family link, either. In 2018, EastEnders actor Danny Dyer's daughter Dani Dyer went on to win the show alongside Jack Fincham and, in 2019, boxer Tyson Fury's brother Tommy Fury went on to reach the final alongside girlfriend Molly-Mae.
However, Gemma isn't just known for being Michael Owen's daughter, she's got a very impressive career as an international dressage rider so she could have rubbed shoulders with other famous riders such as Princess Anne. Let's find out more about her, shall we?
Did Gemma Owen win Love Island?
No, but her and Luca did make it to the final - in fact they were this season's runners-up, losing out to Ekin-Su and Davide.
Are Luca Bish and Gemma Owen still together?
Sadly, no. The pair called it quits in November 2022 after several weeks of dating officially.
How old is Gemma Owen?
At only 19, Gemma was one of the youngest Islanders in the villa in 2022.
Where is Gemma Owen from?
She's from Chester in Cheshire.
What does Gemma Owen do as a job?
Gemma is open about being incredibly competative, revealing, "Sport has always been a big thing for me and my family. My dad was a professional football player. I've competed for Great Britain in dressage since I was 11 years old. I've travelled all across Europe competing in big arenas in big competitions."
She continued, "I would say I'm very competitive. [When it comes to relationships] I will always go for what I want. But at the same time, I'm not going to mess up something for someone who is in a proper relationship or get in the way of a couple if they have a genuine connection. I wouldn't do anything to another girl that I wouldn't be happy with them doing to me."
Now she's been on Love Island she is, of course, also a thriving influencer; she is an ambassador for Pretty Little Thing and has designed jewellery for Abbott Lyon.
Does Gemma Owen have Instagram?
She does. You can follow her over on @gemowen_1and @gemowendressage_.
Does Gemma Owen have TikTok?
Yep! You can find her at @gemowen_1.
Who is Gemma Owen's dad?
Her dad is none other than Michael Owen, who played for Manchester United and England. Her mum is Louise Bonsall (who is apparently not going on RHOCheshire anytime soon) and she has two sisters and a brother.
Why did Gemma Owen go on Love Island?
Before appearing on the show, she revealed, "I am open to finding love, I'm wanting to have a really fun summer. I was seeing someone and then that didn't work out so I thought, 'Why not?'"