The time has come for Sanam Harrinanan and Kai Fagan to pass their Love Island crowns onto their successors.
Last night (31 July) was the Love Island 2023 final (summer version obvs) and it saw a new queen and king declared in the form of Jess Harding and Sammy Root.
Although, seeing as though we're dealing with two separate villas, not to mention two completely different countries and continents, do Kai and Sam continue to reign? We'll get back to you on that one.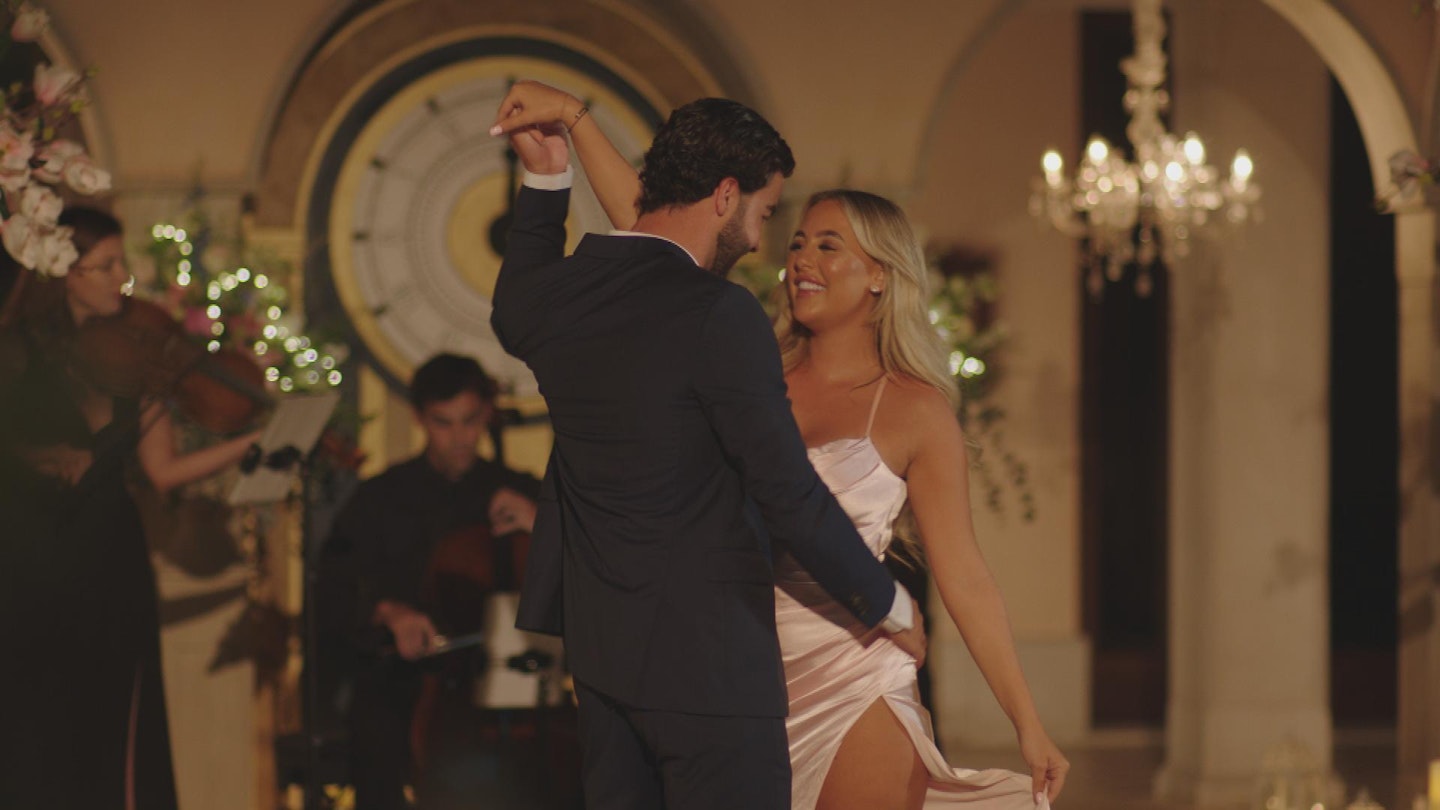 As the Islanders from this year's summer season venture back to the real world, we've taken a quick look into what their predecessors are up to and which couples are still going strong.
Which Love Island couples from winter 2023 are still together?
Winners Kai and his Casa Amor beauty, Sanam are still going strong, which will be a surprise to absolutely nobody as they are an ACTUAL living and breathing Disney prince and princess.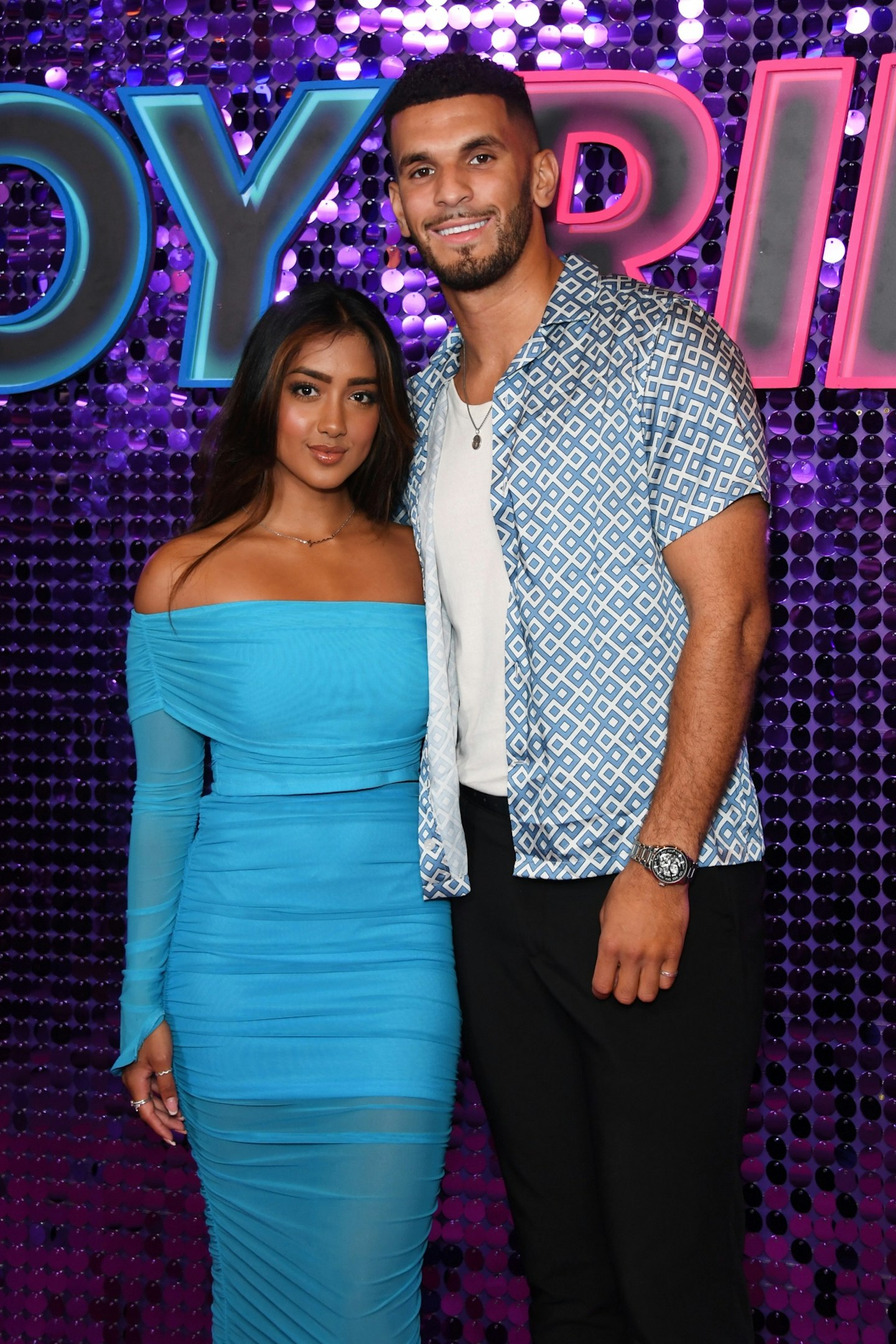 Despite having a rocky time in the villa, what with Tanya Manhenga returning with Martin Akinola after Casa, Shaq Muhammad and Tanya are also still loved-up.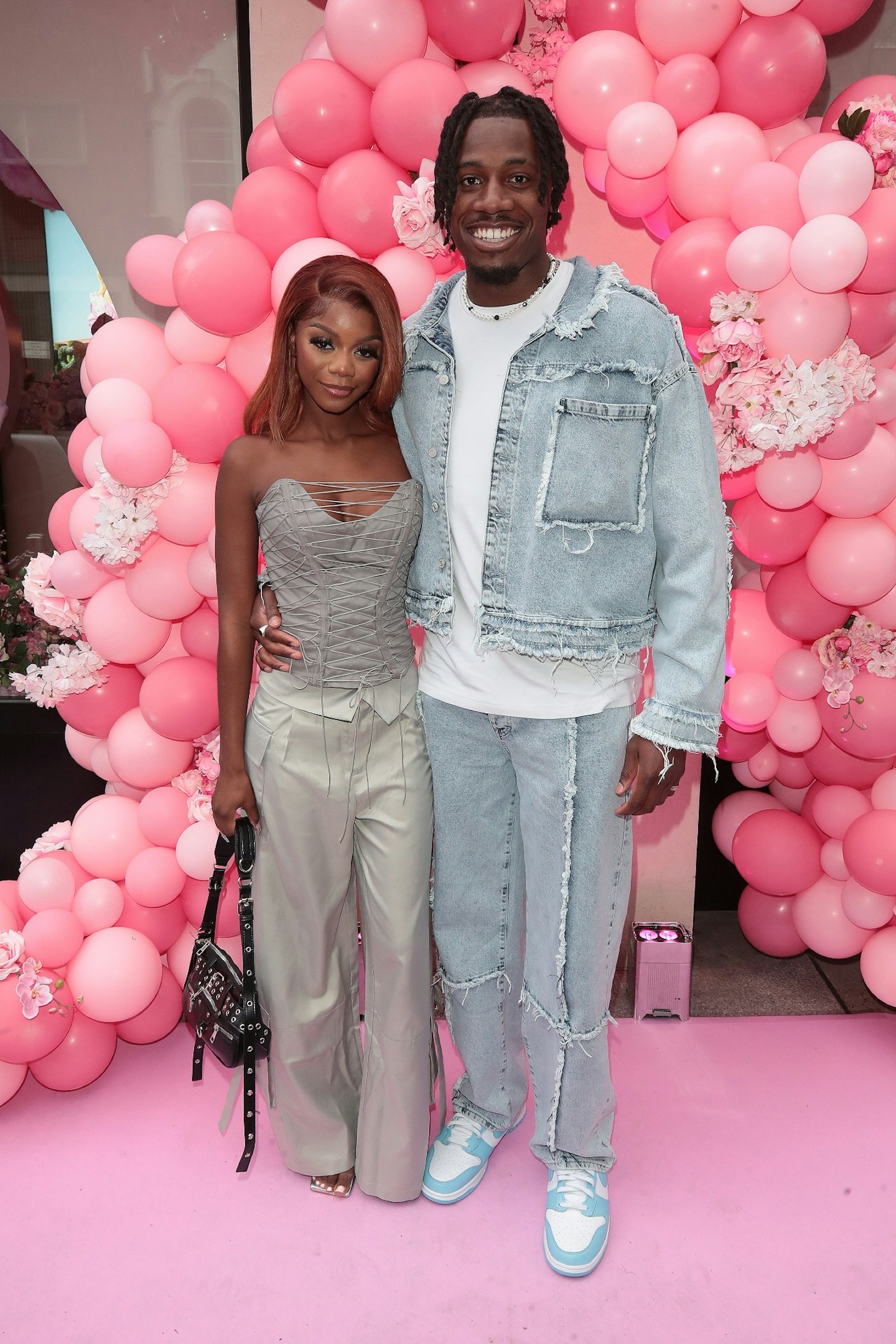 Although they just missed out on making the final four, Aussie bombshell Jessie Wynter and farming TikTok sensation Will Young are still together. There was a possibility Jessie and Will weren't gong to last after Will's Casa indiscretions with Layla Al-Momani, but the couple made it through the storm and currently split their time between England and Australia. There's a 99% chance they're on a farm wherever they are, though.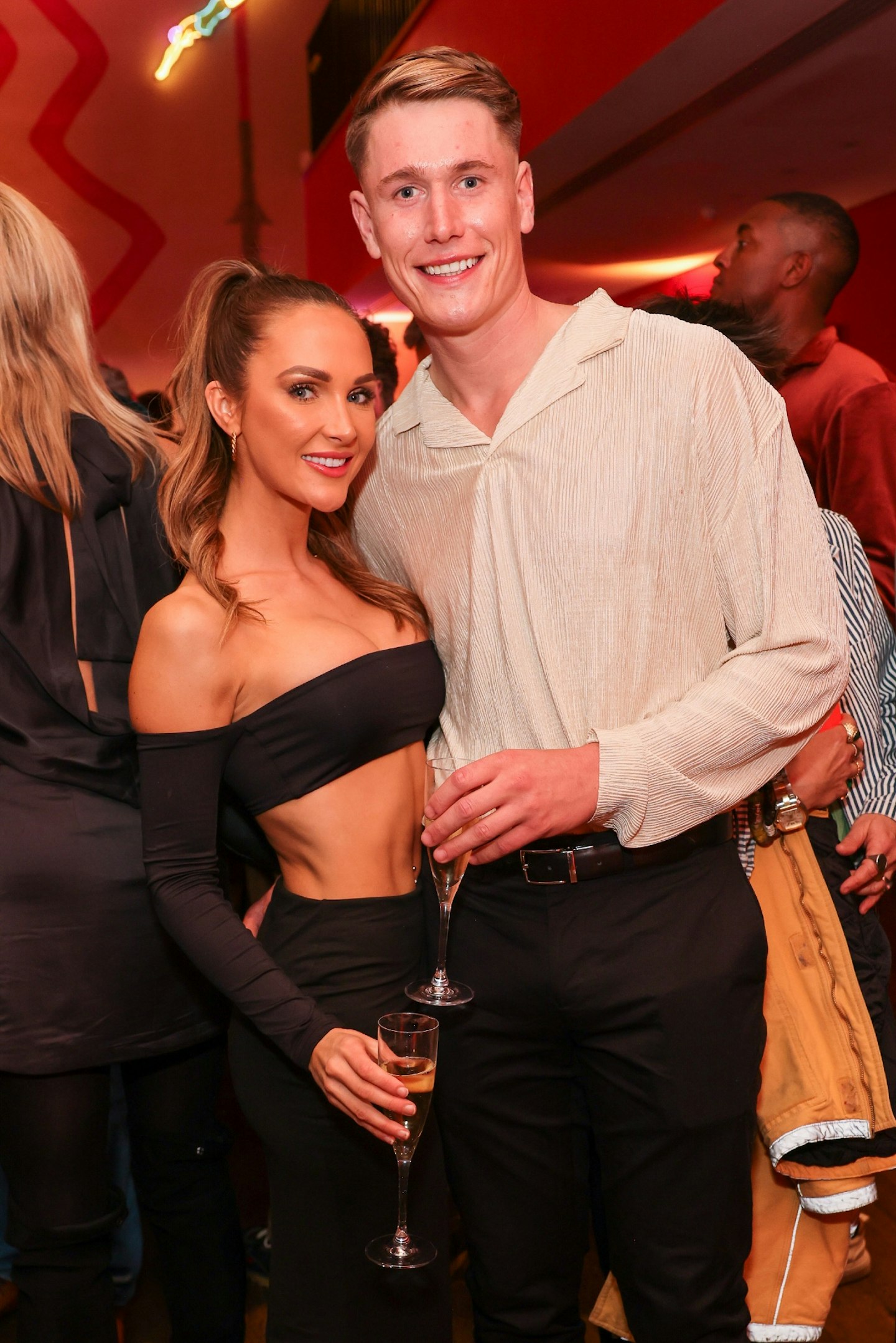 Despite coming in second place, Ron Hall and Lana Jenkins split up at the start of the summer, after THAT row on the flight home.
As for Samie Elishi and Tom Clare, although the couple split up in May, the duo continue to spend a considerable amount of time together, usually accompanied by Casey O'Gorman and Claudia Fogarty. Not to mention at the start of July, Tom posted a TikTok claiming Samie was his 'current crush,' which off course confused everyone.
Winter Love Island 2023 contestants
Tanya Manhenga
Prior to taking part in Love Island, Tanya, who was a biomedical science student, seemed to have already made a name for herself in the world of social media.
Liverpool-born Tanya was Instagram pals with Love Island 2022 fave Indiyah Polack, as well as an ambassador for Boohoo, Ego and Simmi Shoes.
Continuing in the world influencing, Tanya is now an ambassador for Fashion Nova and has her own Youtube channel.
If you want to follow Tanya on Instagram you can find her at @talkswithtt_.
Olivia Hawkins
Olivia Hawkins arrived in the Love Island villa as an OG in January. The 27-year-old ring girl and actress was booted out on day 45 and it looks as though Liv will be focusing on her acting career.
Fancy following Olivia on Instagram? You can find her at @livhawkinss.
Lana Jenkins
Lana Jenkins was a make-up artist before she took part in Love Island and it turns out that she worked with famous people before before finding Love Island fame.
She explained, "In my work as a make-up artist I've worked with lots of celebrities. Also, when I was 6-years-old I used to live in Spain and I was in an episode of Benidorm as an extra."
Now she is out of the villa, Lana still cites herself as a make up artist on her Instagram bio. You can follow her at @lanajenkinss.
Anna-May Robey
20-year-old payroll administrator from Swansea, Anna-May Robey was the first girl to be dumped. Now she is out of the villa, Anna is living her best life attending events and taking more holidays than we can count.
You can find Anna-May on the 'gram here: @annamayrobey.
Tanyel Revan
Tanyel Revan is a 26-year-old hair stylist who left the villa far too early. Tanyel returned to her day job as a hair stylist, found a new boyfriend, and struck up a cute AF friendship with Zara Lackenby-Brown.
What is Tanyel Revan's Instagram?
If you want to follow Tanyel on Instagram you can find her at @tanyelrevan.
Kai Fagan
Winner Kai Fagan was a science and PE teacher before he took part in Love Island and since being crowned king of the South African villa, Kai returned to the classroom as England Schools Touch2Twickenham ambassador.
What is Kai Fagan's Instagram?
Fancy following Kai on Instagram? You can find him at @kaifagan_.
Shaq Muhammad
Shaq Muhammad was a security officer before he made it to the final of Love Island. It doesn't look like Shaq returned to his day job as he is now an ambassador for NovaMEN.
What is Shaq Muhammad's Instagram?
You can follow Shaq over at @shaq24s.
Ron Hall
25 year old Ron Hall was a financial advisor before he was a contestant on the dating show. Months after the show ended Ron, much like She, is working with FashionNOVA and spends his day playing gold and hanging out with Luca Bish.
What is Ron Hall's Instagram?
You can find Ron on the 'gram here @ronhall__.
Will Young
Will Young (not the singer) already had 1.1million TikTok followers before he went on Love Island and since leaving his audience has sky-rocketed to nearly 2 million.
If you want to follow Will on Instagram you can find him @farmer_will_. You can also find Will on TikTok @farmerwill_.
Haris Namani
Haris Namani worked as salesman before becoming a contestant on the romance reality show. He left early on alongside Anna-May and now works as a model.
Fancy following Haris on Instagram? You can find him @haris_namanii.
Zara Lackenby-Brown
Zara Lackenby-Brown is a true talent; the London born bombshell is a total performer and revealed that she is, "fully trained in ballet, tap and jazz" and has singing qualifications which led her to "get scouted as a model."
Since leaving he LI villa, Zara released her own song, Funk You Want, which is available on Spotify and Apple Music.
You can follow her @itszaradeniz.
David Salako
David Salako was a financial advisor before he entered as a bombshell. David didn't last all that long but since leaving he has found success as an online fitness coach.
You can follow David on Instagram at @davidsxalako.
Ellie Spence
25-year-old business development executive Ellie Spence didn't have the best time on Love Island but since she was dumped from the villa, Ellie has been attending beauty events, enjoing endless holidays and hanging out with fellow Islander, Olivia Hawkins.
Fancy following Ellie on the 'gram? You can find her at @elliespennie.
Tom Clare
Tom Clare is a 23-year-old semi-pro footballer from Barnsley who made it to the final and now works with eBay as a 'pre-loved ambassador' of the brand.
You can follow Tom at @tomclare__.
Jessie Wynter
Aussie Jessie Wynter took part in season two of Australian Love Island and came fourth before trying her luck on the UK version.
It looks as though the latter was more of a success as Jessie is still with Will and the couple split their time been England and Australia.
You can follow Jessie at @jessiereneewynter.
Aaron Waters
Another Australian who joined the villa was Aaron Waters who was a runner up on season three of Love Island Australia.
The model and content creator headed back to the villa because he was ready "to finally meet someone" and believed the chance to be on Love Island UK was "divine timing".
Sadly, it wasn't to be, and Aaron left the show single. He nows works as a model in Brisbane.
What is Aaron Waters' Instagram?
Check him out at @aaronmwaters.
Samie Elishi
Samie Elishi entered the villa as a senior estate agent coordinator and left as a style icon.
You can follow Samie on Instagram at @Samieelishi.
Spencer Wilks
Spencer Wilks, 24, created quite the buzz in the villa because he owns a vibrator company.
You can follow Spencer on Instagram at @spennywilks.
Casey O'Gorman
Recruitment consultant Casey O'Gorman entered the villa looking for Mrs O'Gorman but didn't manage to find her. He did, however, find a bestie in the form of Tom Clare and also found more then a bestie in the form of Claudia.
You can follow him at @caseyogorman.
Jordan Odofin
6ft5 Jordan Odofinis a London lad who was after a girl that could challenge him, telling LI producers, "I need a girl that can put me in my place, therefore I've got my eye on all the strong women in the villa!"
He didn't find love on the island and although he recoupled with Zara briefly outside of the show, it wasn't to be.
He has a pretty cool Instagram: @snapsofjords.
Claudia Fogarty
Entering the villa dressed as a red-winged angel, northern lass Claudia Fogarty fell for Casey only for him to break her heart.
Now she's out of the villa, Casey and Claudia admitted to 'crossing the line,' in terms of being just pals. Claudia is now living her best influencer life.
You can follow her at @claudiafogarty.
Winter Love Island 2023's new social media rule
This year, the friends and family members of the Islanders were banned from taking over Islander social media accounts in a bid to tackle online trolling – which let's face it, is a HUGE problem when it comes to the ITV2 show and its fans.
Announcing the news, Love Island bosses said, "As part of extended measures to protect both the Islanders and their families from the adverse effects of social media, participants will be asked to pause handles and accounts on their social media platforms for the duration of their time on the show. Islanders' accounts will remain dormant while they are in the villa, so that nothing is published on their behalf."
In short, this means that individual Islander handles will remain dormant until they are back in the UK and able to operate them themselves. This rule was also enforced for the summer edition.
When did Winter Love Island 2023 start?
Love Island began on Monday 16 January 2023, aka Blue Monday, aka the most depressing day of the year.
A source previously told The Sun, "Love Island bosses have planned for the show to start on Blue Monday – which is bound to give fans a massive lift on such a gloomy day.
"This year's contestants will be flown out to South Africa earlier in January and will start filming for the first episode the day before. The grand finale will take place eight weeks later on March 13."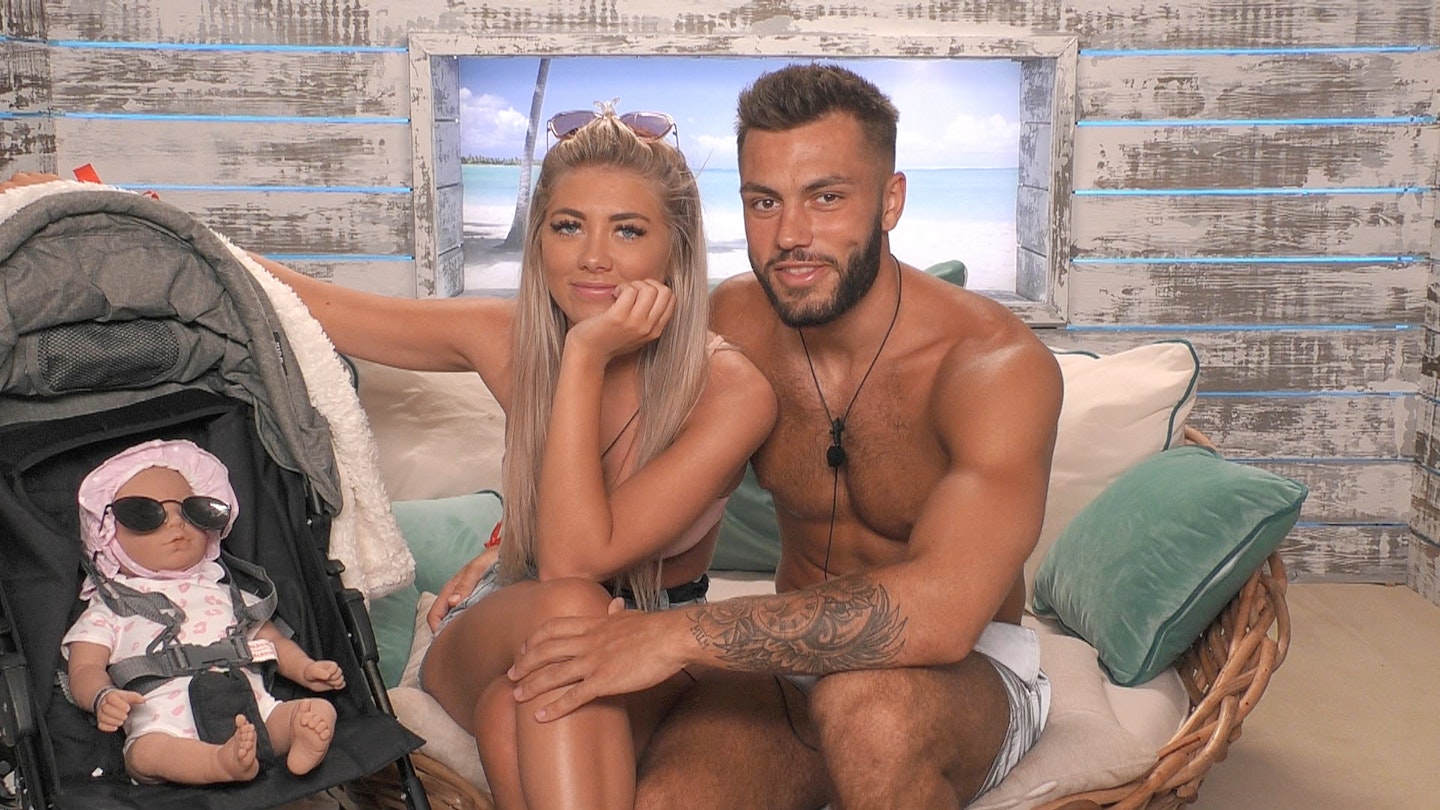 Who hosted Winter Love Island 2023?
Laura Whitmore announced in August that she would be stepping down as presenter of the reality show, admitting "there are certain elements of the show I've found very difficult."
She shared a goodbye post on her Instagram and rumours of who would take her place quickly began circling like nobody's business.
At one point ex-Islander and fan favourite, Maura Higgins, was a popular choice for host, but in October the official Love Island Instagram account shared a post announcing Maya Jama would be following in Laura's footsteps as the new face of the show.
Where is winter Love Island filmed?
Winter Love Island was once again filmed in South Africa, as opposed to the summer series which is always filmed in Majorca, Spain.
WATCH: 'It's Fake From Both Sides!' Kady And Ouzy Spill Love Island Tea | Heat Dates