At this moment in the Love Island 2023 timeline we're all still pulling our jaws off our living room floors after Love Island producers went totally rogue and dumped Molly Marsh (aka Molly-Mae Hague 2.0) from the villa following one of the biggest gags in the show's history.
We know we're all in shock right now – and it felt weird not to address it – but can we talk about an OG winter Love Island star real quick? Well, we're going to because, frankly, we're not ready to share our thoughts on this weekend's shocking events.
Honestly, WTF, Love Island? Who knew our jaws were that heavy, or that axe was so axeyyyyy.
Anyway, cast your minds back to January 2023 when we first met OG Islander, Haris Namani. Remember him? Bless him and you, that's okay, we had to double check we got the right season, to be fair. He was that cute boxer/VERY young OG that became besties with Tanyel Revan and got on job with everyone's fave glove-wearing villainess Olivia Hawkins for a good 45 minutes or so before being dumped from the villa after a week and a bit. At least he did better than George Fensom...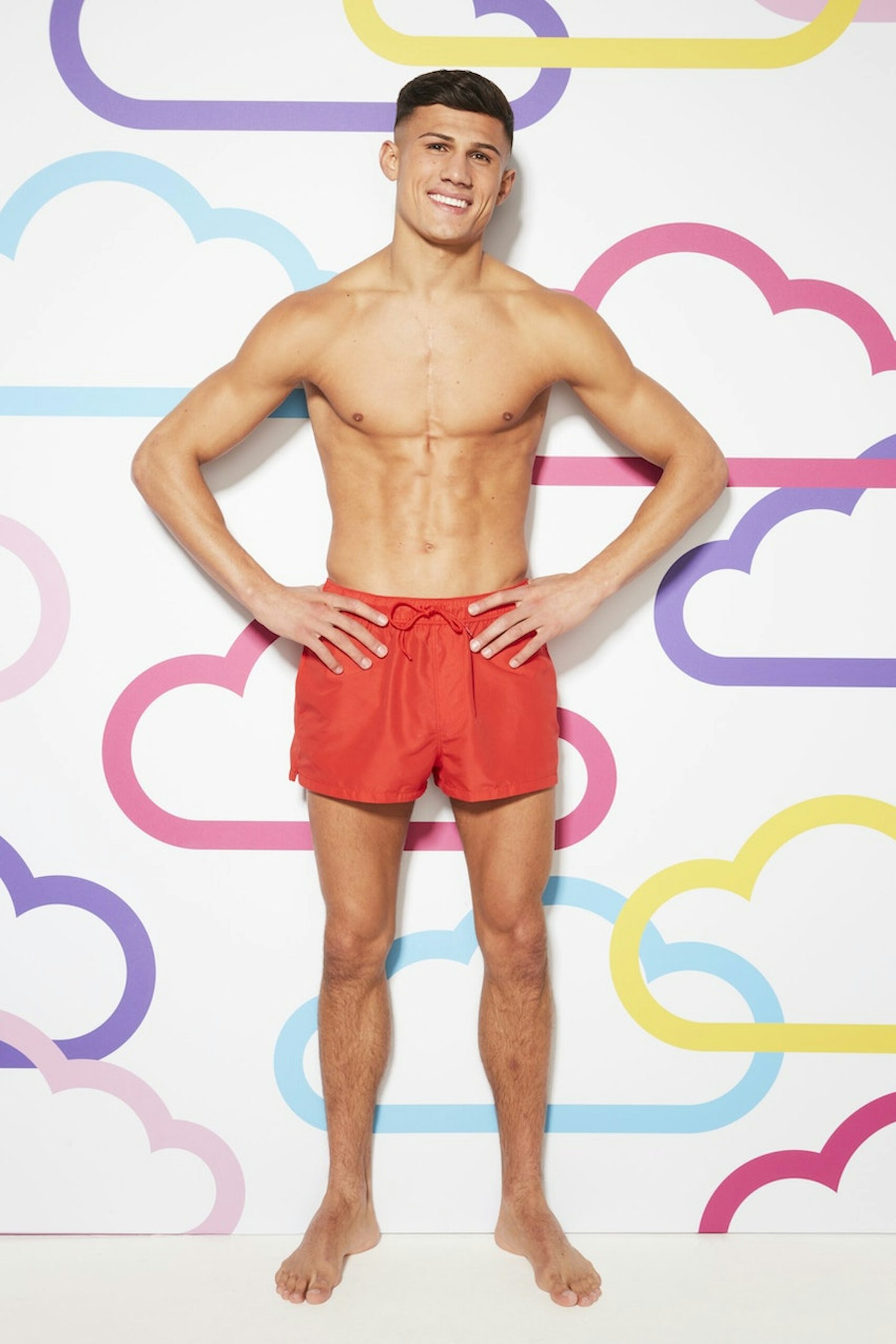 Haris left the South African villa on day 9 and has been very much on the market for the last few months – until recently, apparently.
The Doncaster-born lad recently shared a very telling snap on his Instagram story that has led a fair few LI followers to the assumption that he has been snapped up by a real-life bombshell.
Haris shared a candid picture of his legs entangled with the legs of a mystery girl poolside (somewhere glam af that is no-doubt hundreds of miles away from where we are right now). He captioned the snap (and prepare to vom a little), "If you adore her, Dior her."
Said girl is wearing a Dior bikini btw, which somehow makes that caption even more of an ick.
All we really know about this mystery gal is that she has a gorgeous pair of legs and apparently Haris bought her a Dior bikini. Not much to go on, but we're still obsessed, obvs.
We'll be watching – cause we just can't watch Love Island 2023 right now. It's still way too raw. Justice for our Mol.
Haris Namani's BIG Love Island secret
Shortly after leaving the South African villa earlier this year, Haris revealed that he was banned from kissing anyone on the show for three days - not ideal considering he was only in the villa for nine days and this is Love Island.
When asked about his nighttime chats in bed with Olivia, Haris said, "Yeah, so obviously, when Olivia picked me I was buzzing. Sharing a bed in there with a girl is a big thing, man.
"I think the first night we had a little bit of a cuddle, but yeah the second and third got a little bit more, like, affectionate."
He elaborated that things got affectionate in a "cuddling" way and when asked if there was any kissing in bed with Olivia, Haris admitted, "Nah, no kisses. I had a cold sore for three days".
Haris went on to explain that he producers wouldn't let him kiss anyone or get involved in any kissing-related challenges until the cold sore had completely cleared, which is fair enough tbh. He continued, "The beer pong challenge, I couldn't kiss on that... I couldn't kiss on something else. For three days I was out."
He revealed that he was taking "about eight tablets a day" to help get rid of it, so he could get back on job. He added, "I was fuming".
Haris then admitted that the cold sore cleared up a couple of days before he was dumped from the villa.
The Doncaster lad was booted out alongside Anna-May Robey after Australian newcomers Jessie Wynter and Aaron Waters had to pick one boy and one girl to be kicked off the island.
No, we don't remember that either.
Who is Haris Namani?
Haris was one of the first Islanders to enter the winter Love Island villa on Monday 16 January 2023. He survived nine days in the villa.
How old is Haris Namani?
Haris is 21 years old.
What does Haris Namani do for a living?
Haris is a TV salesman. He is also a keen boxer; one who's star is soaring in the world of sport.
What happened with Haris Namani and Courtney Hodgson?
According to The Sun, Haris' 23-year-old ex-girlfriend Courtney Hodgson claimed he left her to appear on the revival of winter Love Island and is the "biggest game player going".
She commented on an official Love Island Instagram post saying, "Biggest game player going, leaving me for a TV show and I called it from the second he left me." Ouch.
If you ask us, this is the real stinger; according to reports, the pair even went on a date to Winter Wonderland just a few weeks before Haris enterd the villa. OUCH.
Courtney's comment racked up hundreds of likes before seemingly vanishing from the page entirely. Despite the swift delete, Love Island fans saw the bait and went for it.
One fan wrote, "Leaving a girl to go onto Love Island 😂."
Another commented, "Isn't this a guy who left his girlfriend to go on the show? Me thinks she'll be at Casa Amor 🫢."
She wasn't.
Where is Haris Namani from?
Harris is originally from Doncaster.
Why did Haris Namani go on Love Island?
Haris said he has never found love (no doubt at least a minor burn to ex Courtney) – which is literally cool because he is 21 years old.
"I think this is the show that can help me. It's the best opportunity for me to find the girl and find the right one. I've obviously not found the right one myself," he told Love Island bosses.
Does Haris have any unusual skills?
According to Harris, "I do yoga, I'm very flexible, I can nearly do the splits." Here for that. He's also very good at sport.
He says, "I'm good at any sport; tennis, ping pong... I'm very competitive. If you start doing press ups I won't stop until you stop."
Does Haris Namani have Instagram?
He sure does; you can follow him at @haris_namanii.
WATCH: 'I Really Felt For Lana' Olivia & Maxwell Clear Up Love Island Drama | Heat Dates