Love Island 2023 may have come to an end and we may now have a new king and queen of the villa, bow for island royalty Kai Fagan and Sanam Harrinanan please, but that doesn't mean we are ready to let go of the Love Island class of 2023 just yet.
Luckily for us, most of the Islanders look set to be sticking around for a while as they decide which life after Love Island route they want to take. As Lana Jenkins and Ron Hall battle against those break up rumours (ALREADY?) and Kai and Sanam continue to be all kinds of cute, we caught up with everyone's favourite chaotic couple who just missed making it to the final.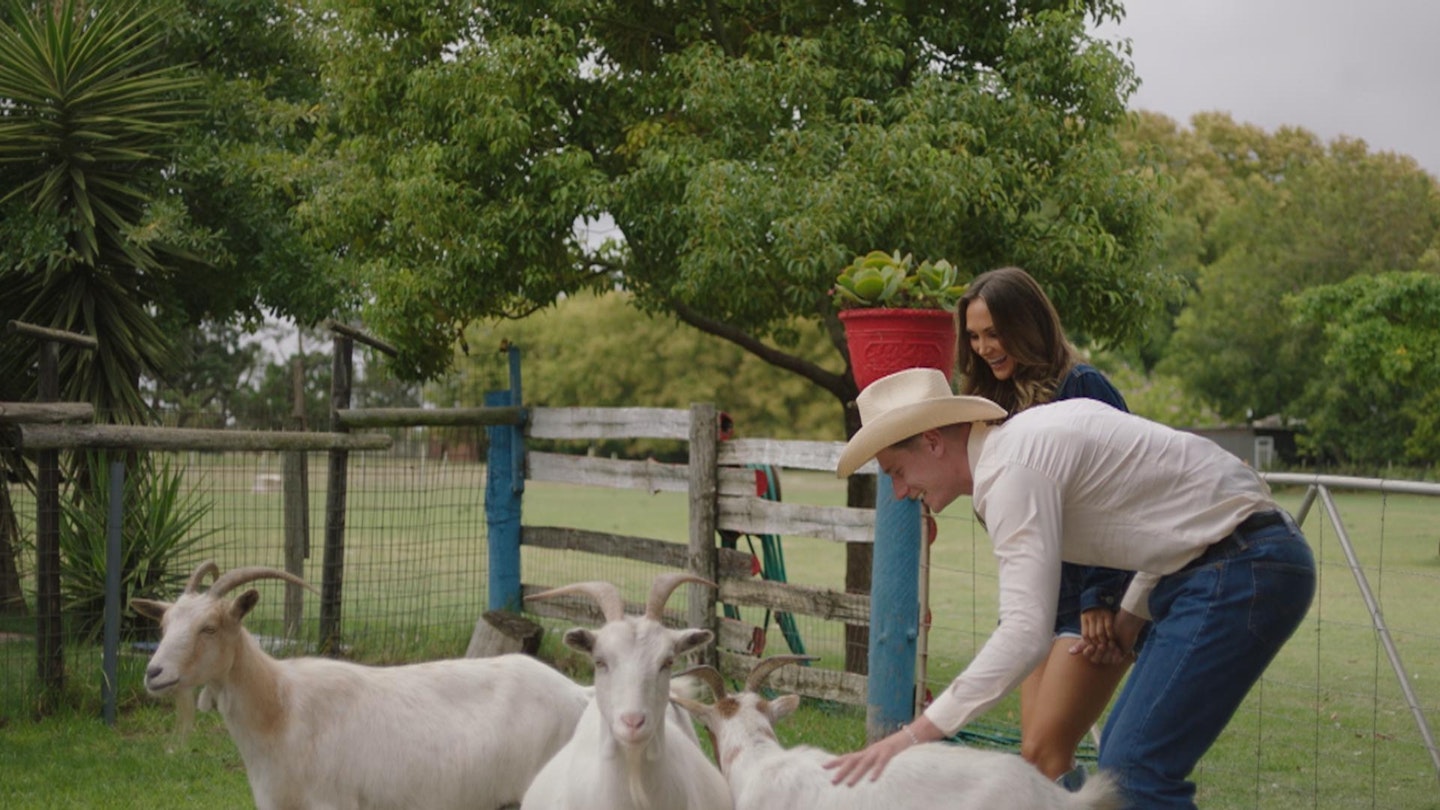 Jessie Wynter and Will Young were the latest guests on heat dates where they took the opportunity to reveal all the deets about the "snakes" in the villa and how Will introducing Jessie to some truly iconic British landmarks.
During the chat, Jessie also confessed to a certain meltdown she had during her time in the villa and you will all be surprised to know it had nothing to do with the Casa Amor drama.
In fact it was more around the 'dates' the final five couple had. Most of them were sent on cutesy romantic evenings out with fairy lights, delicious dinners and bottles of bubbly but where did the producers sent Will and Jessie?
TO A BARN.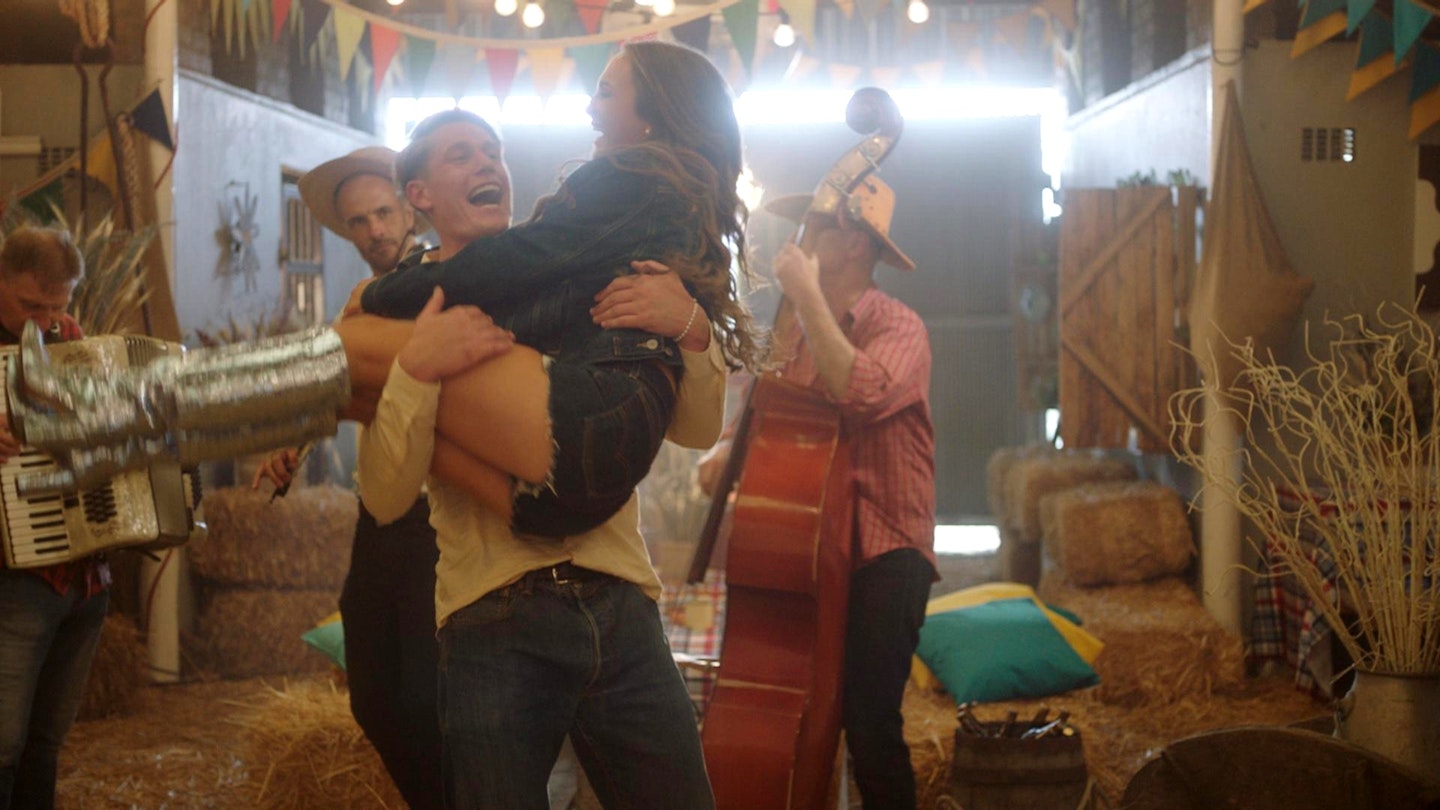 If we were Jessie we would have outright refused. How is she watching Samie Elishi prepare for a glamorous night out with Tom Clare, meanwhile the Aussie is donning denim shorts and going on a date with a farmer in a cowboy hat?
It seemed both Will and Jessie had the same thought as Will admitted, "It would have been nice to dress up."
"I had a meltdown," Jessie confessed, "I was like, 'What the hell, I want a dress!'"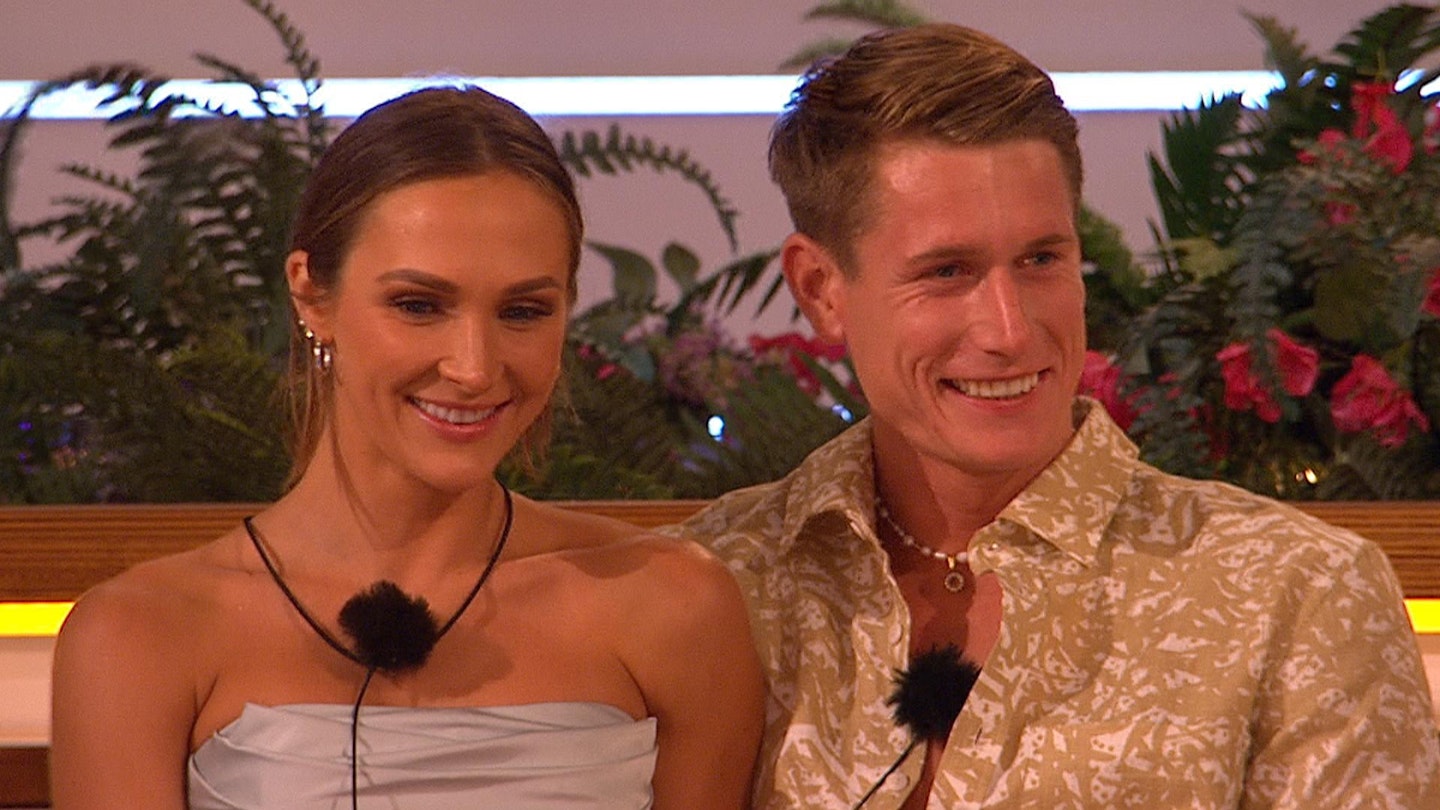 Props to Jessie for still being able to make the double denim an absolute vibe with that flawless bouncy blow dry and knee high silver boots.
"We did really want to dress up so I think that's what we were looking forward to the most," Will went on to add.
Who is Jessie Wynter?
Jessie is a reality star who originally rose to fame on the second series of Love Island Australia in 2019. She entered the Love Island UK villa as a bombshell alongside fellow Aussie Islander Aaron Waters.
Jessie coupled up with Will as soon as she hit South African soil and the couple made it all the way to day 56 before being dumped.
How old is Jessie Wynter?
She's 26 years old.
Where is Jessie Wynter from?
Jessie is originally from Tasmania but now lives in Sydney. Perhaps she'll have to up roots and move to the UK if she finds love in the villa.
Jessie Wynter on Love Island Australia
Jessie entered the Australian villa on day one and coupled up with Maurice, Eoghan and Gerard during the first few weeks. She eventually coupled up with Todd when he entered the villa and they went all the way to the final, where they finished in fourth place.
Back in 2019 where Jessie first starred on a series of Love Island, she was known for her trademark long blonde hair. However, these days she's sporting a decidedly darker 'do.
Fans were shocked to see her new look, with one taking to Twitter to write, "If Jessie went in with her blonde hair like how she looked on the Aus series, every man would have already dumped their couples for her. She is out of this world 😍."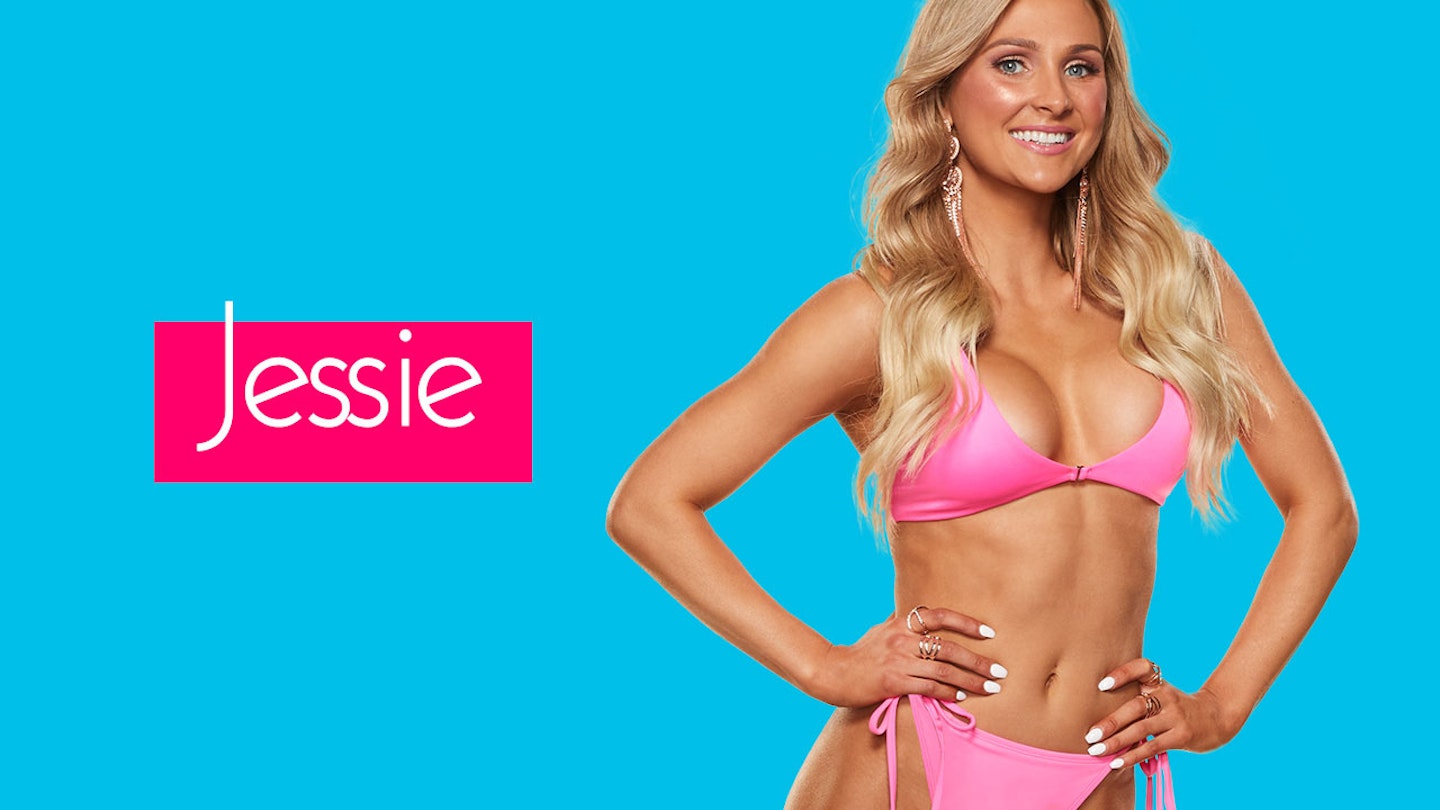 Another added, "Oooohhh goodness Jessie used to be blonde and now she's a brunette 👀👀👀."
One more tweeted, "Jessie with dark hair is giving me Samantha Faiers."
Are Jessie and Todd from Love Island Australia still together?
It would be tad awks if they were, wouldn't it?
They split in February 2020. She later explained that they'd broken up following a series of rows.
Jessie said, "There are a few things that were upsetting me. Like he was going out for coffee with his ex and stuff, and I was just like, 'Yeah, that's fine.' But, then when I had another female give me their perspective on it, it was very different. We just kind of had a conversation and that was it. Very sudden."
Does Jessie Wynter have Instagram?
Yep, you can follow her at @jessiereneewynter.
WATCH: 'I Really Felt For Lana' Olivia & Maxwell Clear Up Love Island Drama | Heat Dates