We all may be heavily obsessed with the current Love Island series and the dramatic Casa Amor recoupling that is just around the corner, but that doesn't mean we aren't still invested in the lives of former Islanders.
Namely, the Winter Love Island 2023 couples whose love lives are hanging on by a thread, or in the case of Ron Hall and Lana Jenkins are holding on for dear life...
According to just about every news outlet out there, the runners-up have called it a day on their relationship just months after leaving the South African villa.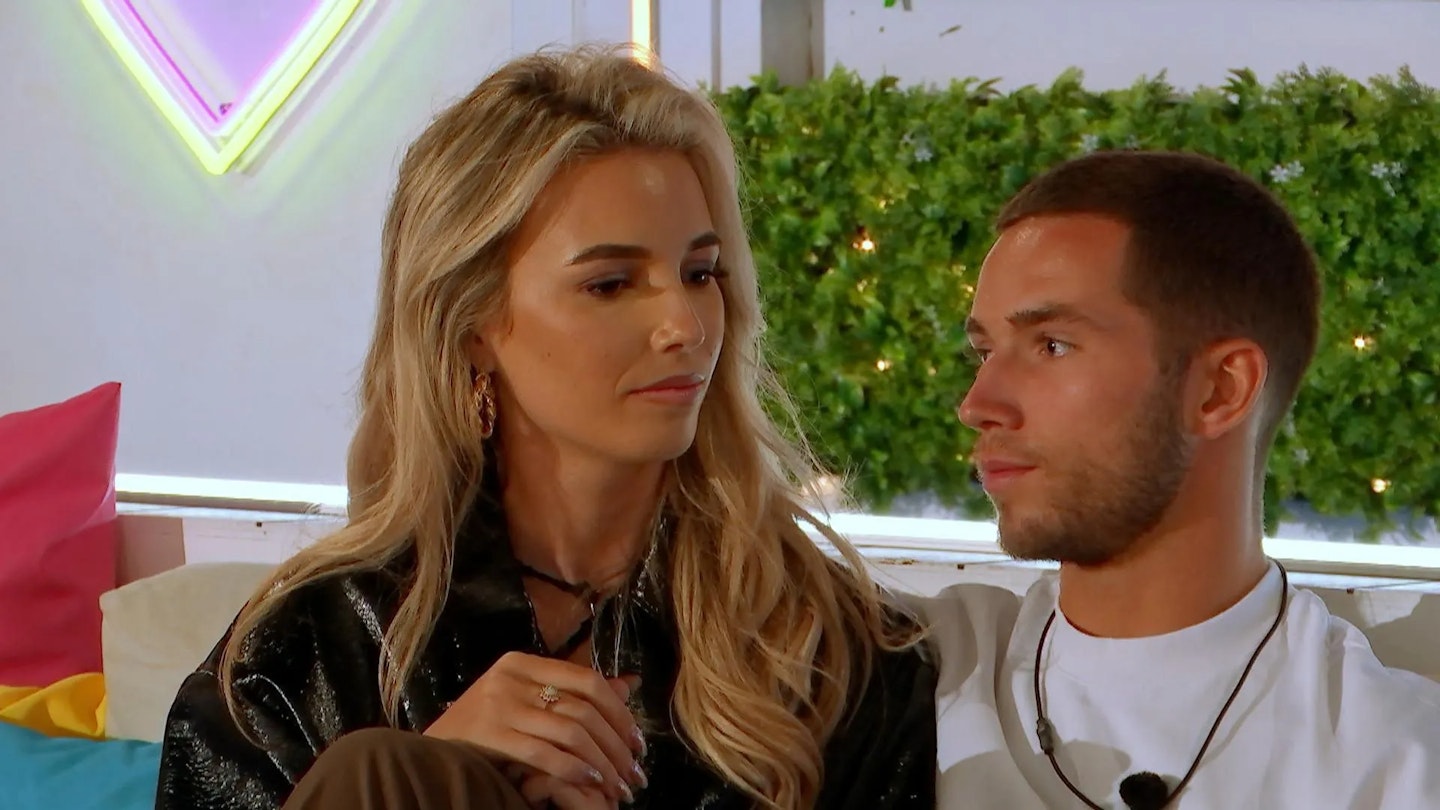 Although the duo haven't officially announced their break-up, MailOnline recently reported that the couple have split due to "struggling with the distance between them, plus their increasingly hectic work schedules".
Ron's representatives had no comment when contacted by heat and we're still waiting for a response from Lana's reps.
The pair previously sparked concerns for the relationship just days after the final following a heated argument on their flight home from South Africa.
It was reported that Love Island crew members had to step in and intervene when Ron and Lana began rowing on the plane.
An onlooker explained, "Lana and Ron had a furious argument on the plane home - production crew had to step in and calm it down.
"They were so fuming they refused to film the 'meeting the family' part of the reunion show at Heathrow until producers stepped in again."
They added to The Sun, "They were due to stay overnight in London together but after the fight they went back to their family homes separately to cool down."
After the dispute Ron and Lana seemed to be getting on just fine and even spent some time in each other's hometowns. They also cleared up the speculation on during an appearance on Aftersun, insisting that Ron had just had too much to drink on the plane and that they were all good.
However, a few months on, it sadly seems to be a different story.
WATCH: 'It's Giving S*x!' André & Charlotte Reveal Unaired Flirting & Drama | Heat Dates