Although it seems like a lifetime ago, it's somehow only been two weeks since Love Island's Tom Clare was announced as a potential bombshell.
He strutted into the villa just days later after beating Ellie Spence - who is now in the villa too and has even shared a secret snog with Tom - in the public vote.
Tom raised eyebrows when he revealed he'd only been out of a three-year relationship for three months before appearing on the ITV2 dating show and it's safe to say that he's lived up to his player reputation in the villa after getting caught up in a love triangle with Olivia Hawkins and Zara Lackenby-Brown. Zara even went on to describe him as the "community penis". Iconic. Mean but iconic.
But what is the REAL Tom like? Well, dumped Islanders Anna-May Robey and David Salako have lifted the lid on how he is IRL.
After the villa boys took aim at Tom's flirting game on the shoow, David revealed that the semi-pro footballer has got a secret side to him.
During an appearance on heat dates, David admitted, "To be fair, it comes across like Tom doesn't have chat but he's actually very cheeky."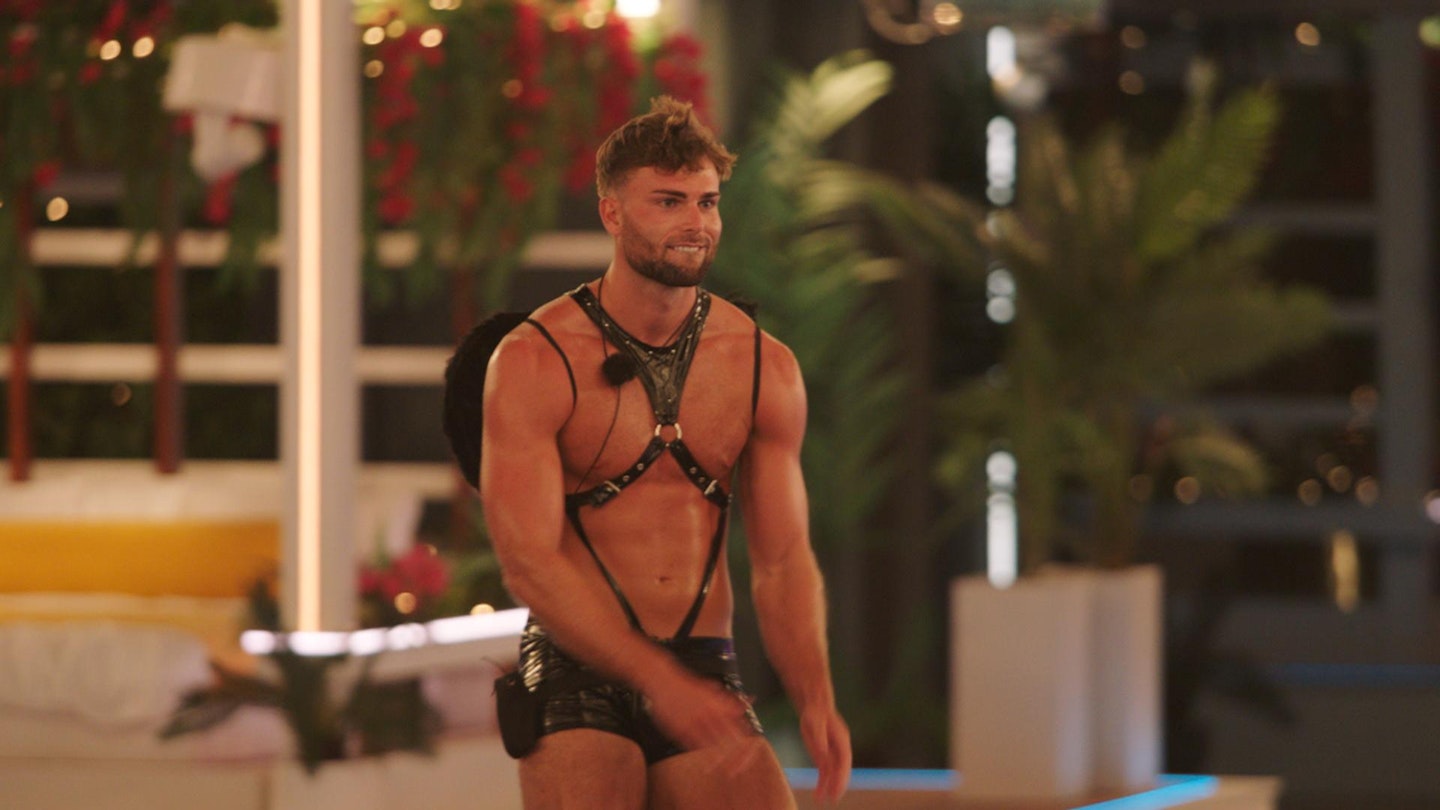 Wanting to watch Love Island overseas? It's easier (and cheaper) than you think! From installing VPN to recommended providers, here's your need-to-know…
As for why every girl in the villa seems to have taken a liking to Tom, Anna-May added, "He's just tall. He's fit, he's nice to look at."
It wasn't shown on TV, but Anna-May revealed that she too fancied Tom although they didn't spark a romance as it was more "friend vibes" between them.
Is there anyone in the UK that doesn't fancy Tom at this moment in time?
Tom's certainly won viewers round after he was branded "sketchy" before entering the villa due to his questionable relationship with his ex.
One fan commented, "With his ex for 3 and half years single 3 months didn't take long to move on 😂", another also said, "It always seems sketchy when they are only recently single and now on Love Island… hopefully just a coincidence🤞".
But Tom isn't the first islander to have ended a relationship JUST before entering the villa. Series six's Luke Mabbott was still speaking to his ex just days before entering the villa and Arabella Chi was apparently dating Charlie Fredrick two weeks before she went into the villa - although she shut down the rumours.
Tom also received comments questioning why he was going into the villa mid-season as he is a footballer. One fan said, "If you're a footballer, why are you going on Love Island? It's mid season fella?!"
Where is Tom Clare from?
Tom is from Barnsley.
How old is Tom Clare?
Tom is 23 years old.
What is Tom Clare's job?
Tom is a semi professional footballer for Macclesfield FC.
Does Tom Clare have Instagram?
Tom does have Instagram which is @tomclare__.
WATCH 'Lana And Ron!': Paige & Finn React To Love Island 2023 Cast