Love Island bombshell Zara Lackenby-Brown has teased a shock return to the villa after she was unceremoniously given the boot.
Viewers were left gutted when Zara was dumped following a brutal recoupling, but it seems there could be good news in store for fans of the model, reality star and property developer (we love a triple threat).
Following her return to the UK, Zara has admitted that she feels "robbed" and is ready to re-enter the villa at the earliest opportunity.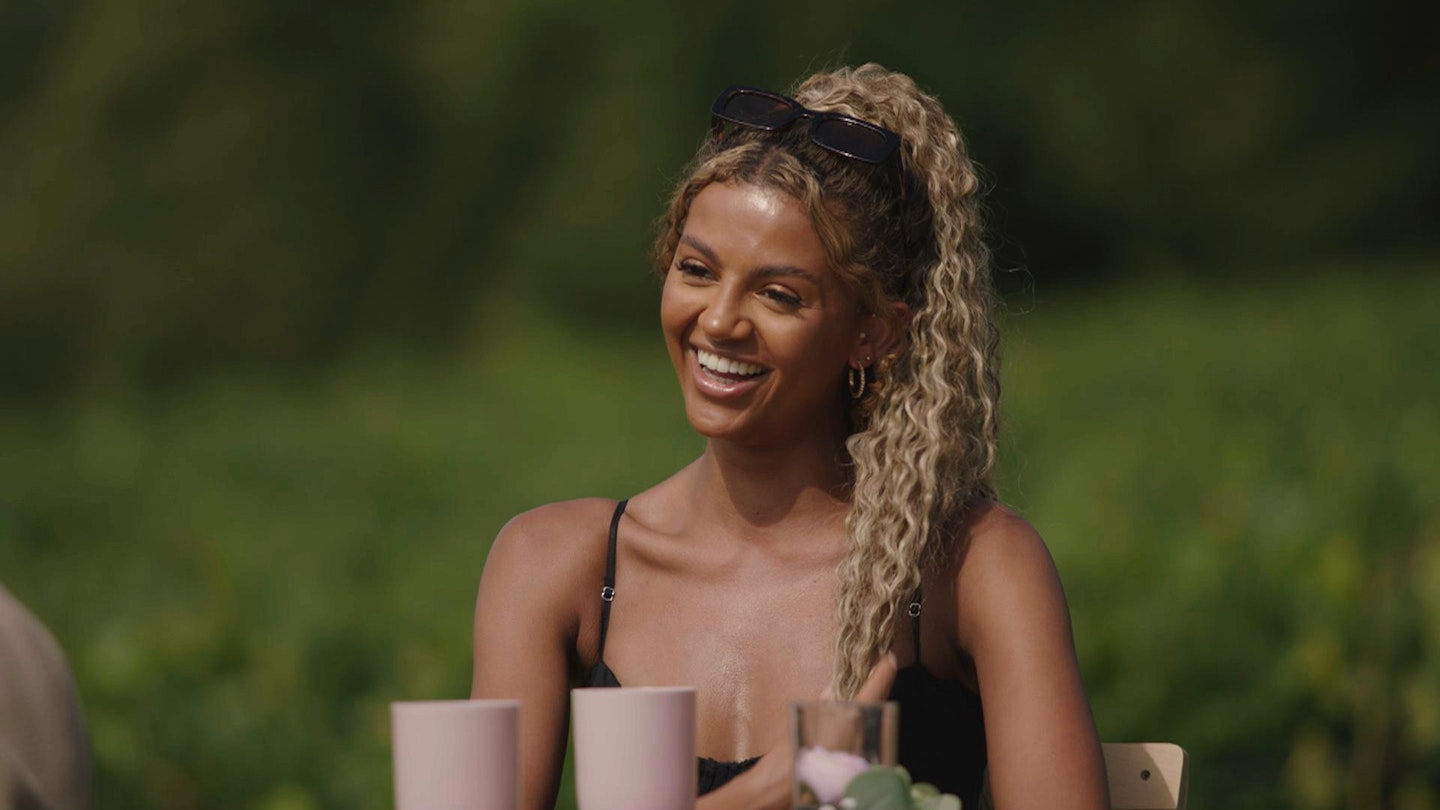 Teasing the idea of making a comeback during Casa Amor, Zara said, "I'd literally be up for it, but it's up to the producers."
"I wouldn't say no," she added during an appearance on Capital FM.
Zara also opened up about her time in the villa and insisted she had "no regrets", despite finding herself caught in a love triangle with Olivia Hawkins over Tom Clare.
The love triangle left fans divided, but dumped Islanders Anna-May Robey and David Salako were quick to jump to Zara's defence after leaving the villa.
When the topic of Zara came up during the latest episode of heat dates, David said, "She's just a very confident girl. She knows what she wants. It can come across as rude to some people, but that's just how Zara is.
"Deep down she's a really nice girl. Good energy."
Anna-May added, "Yeah, she's lovely. Very, very fiery, though. She's not scared to give her opinions."
Before she entered the villa, it came to light that Zara was seriously talented (see below for her ridiculously long set of skills) and because of this she has worked with a whole host of celebs.
"I've since gone onto do lots of modelling and dancing for music videos for UK and global artists, I've worked with people like Hardy Caprio, Headie One, Aitch, Tion Wayne and more."
Aitch and Hardy Caprio? Urgh, we're only a teeny bit jealous.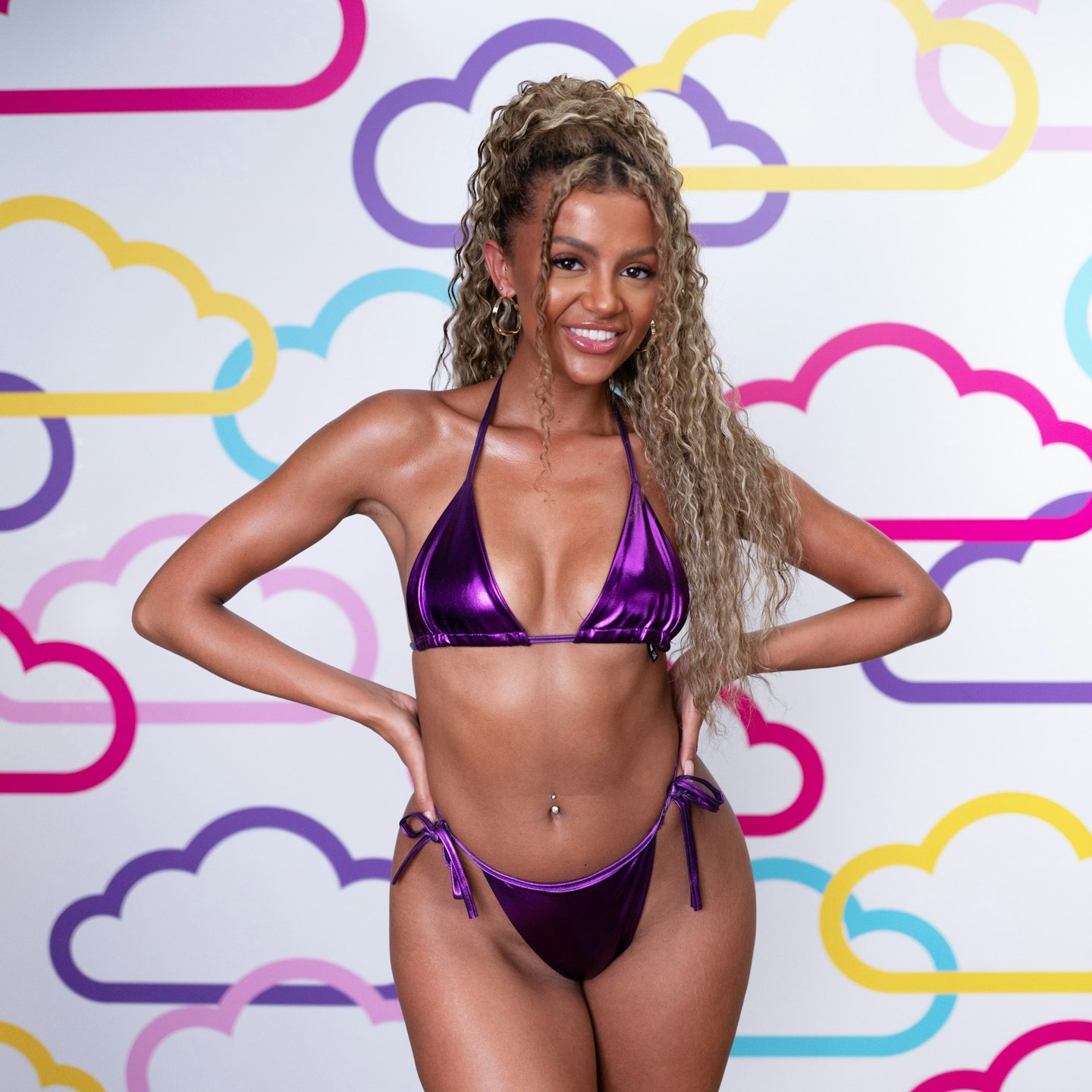 Who is Zara Deniz Lackenby-Brown?
Zara is a "loyal and kind-hearted" model and property developer. She is also a self-confessed "hype girl," which we absolutely adore.
"I'm a massive hype girl, I'm very complimentary so I hope to keep the vibes up in the Villa," she said.
Where is Zara Deniz Lackenby-Brown from?
The bombshell is from London.
How old is Zara Deniz Lackenby-Brown?
She is 25 years old.
It looks like Zara might be an 'astrology girl' (already obsessed with her) as she loves to chat about her Leo ways and what her zodiac sign has to offer, "I'm very loving to a fault, I am a Leo and people often think Leos are arrogant but we're just very self-assured, we love ourselves but we have the same capacity to love other people."
What is something people don't know about Zara Deniz Lackenby-Brown?
She may class herself as a property developer and a model but there is so denying that Zara is one talented gal, "I've always loved being on stage and performing, I did musical theatre and performing arts at university.
"I'm fully trained in ballet, tap and jazz and have singing qualifications which led me to get scouted as a model."
What gives Zara Deniz Lackenby-Brown 'the ick'?
The Islander reeled off a whole host of turn offs and we have to say we agree with pretty much all of them.
"Players and if someone's boring and doesn't have any aspirations or ambition.
"Also guys that aren't into their fitness and health," she added.
So, Zara is after a clean, fit, one-man kinda women with a decent job? Oh, aren't we all Zara? Aren't we all...
Why is Zara Deniz Lackenby-Brown single?
Zara blames her high standards for having not yet found love and that's probably the best reason anyone can offer, "I have very high standards because of the industry I'm in but also because of my family.
"My parents have a great relationship, I've got an amazing mother and father and I know what works in a relationship."
Love Island airs on weekdays and Sundays at 9pm on ITV2.
WATCH: 'I Wanted To Scream' Love Island's Anna-May And David On Ron And Lana | Heat Dates