The producers over at winter Love Island are truly savage this year, throwing in bombshells only to have them kicked out less than a week later.
This is exactly what happened to David Salako and since leaving the villa the ex-Islander has been chatting about everything from the Olivia Hawkins and Zara Lackenby-Brown dramz to certain aspects of the show that didn't make the cut.
During an appearance on our new series heat dates, David chatted exclusively alongside Anna-May Robey about a few villa secrets and even offered a confession of his own.
It all started when host Harriet Rose asked, "Any deep dark secrets you wanna share? Or, like, someone farting?"
This gave Ann-May Robey ammunition to explain some of the late-night antics, "
It didn't take long for David to spill the beans (no pun intended).
"Ohh I think that was me to be fair," he admitted when Anna-May said, "Oh, [there was farting] in the bedroom every night."
David added, "I did it once and everyone was like, 'Oh, that was so bad,' and I was like, 'Oh, I need to not do that again.'"
Well, that certainly didn't make it to the 9pm showing. Is it weird we wish it had? The contestants are all made-up faces and flawless hair, we wouldn't mind the odd person passing wind to keep it real.
Oh, we've all been there, David. But now you're out the villa you can fart to your heart's content.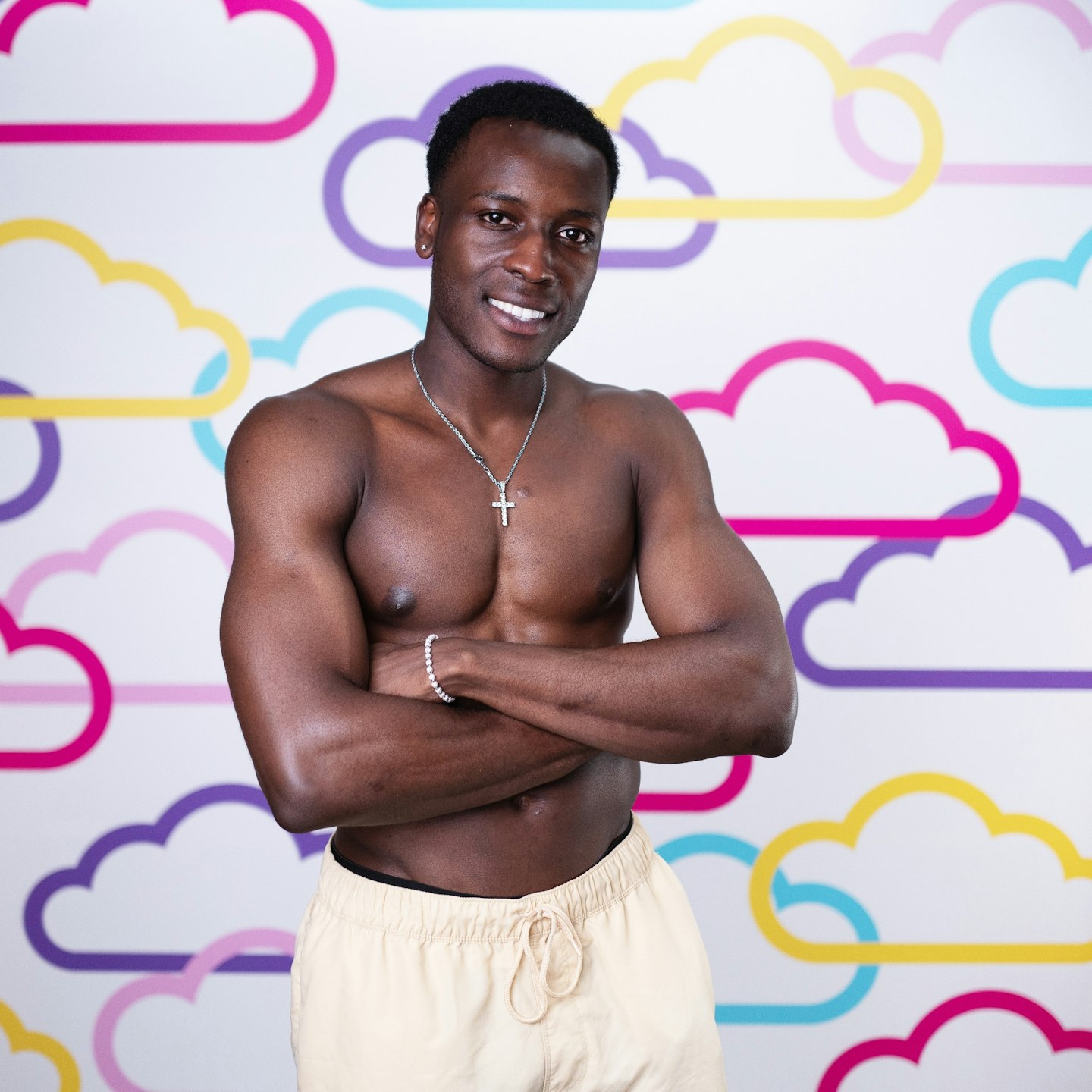 David joined the show alongside Zara (who is still in the villa) and although he did cause a sprinkling of drama between Tanya Manhenga and Shaq Muhammad, it wasn't enough to turn heads and he was booted off the show on day five.
Who is David Salako?
David was a bombshell on the winter 2023 series of Love Island. He entered the villa on day three but was sadly dumped just two days later during a brutal recoupling.
How old is David Salako?
David is 24 years old.
What was David Salako's job before Love Island?
The male bombshell worked as a money advisor. We have no idea what that is, but it sounds like we could do with one to help with our own finances tbh.
What is David Salako's unsual skill?
He gave us serious serious Traitor vibes with this answer.
We don't mean he is an ACTUAL traitor because to be fair David seems like he could be a pretty nice guy but when asked what his unusual skill was he replied, "I'm a really good judge of character. I feel like I can read someone. I haven't got any qualifications for that but..."
But what, David?
Correct us if we're wrong (we're not), but David sounds like he would be a perfect fit for BBC's TV show The Traitors. The iconic program everyone is currently obsessed with is brimming with contestants who think they are a great judge of character or can read people like a book.
Although he didn't find love in the villa perhaps we'll see him competing for a share of the £120,000 prize on the next season of the UK's new favourite TV show (second to Love Island, of course).
Where is David Salako from?
David is from Essex
What gives David Salako 'the ick'?
David gave an interesting reason for being put off a date, "When girls sing-along all messy to songs like 'Wonderwall' in the bar."
Well that counts us out then, give us a pint of Stella and we're singing Mr Brightside at the top of our lungs with all the rugby lads.
Who is David Salako's celebrity crush?
A classic response from our Essex lad, David cites Megan Fox as his celebrity crush.
Does David Salakio have instagram?
Yup. You can follow him @davidsxalako.
Love Island airs on weekdays and Sundays at 9pm on ITV2.
WATCH: 'Lana And Ron!': Paige & Finn's Love Island 2023 Predictions & First Impressions