Add a pinch of Khloe Kardashian, a dash of Gemma Owen, and a sprinkling of Megan Fox, then bring the mix to a near boil and you'll dish up an irresistible Winter Love Island 2023 contestant by the name of Anna-May Robey.
We know, how is she not already a celebrity with a name like that? Thank the Love Island gods ITV producers put that right for 2023.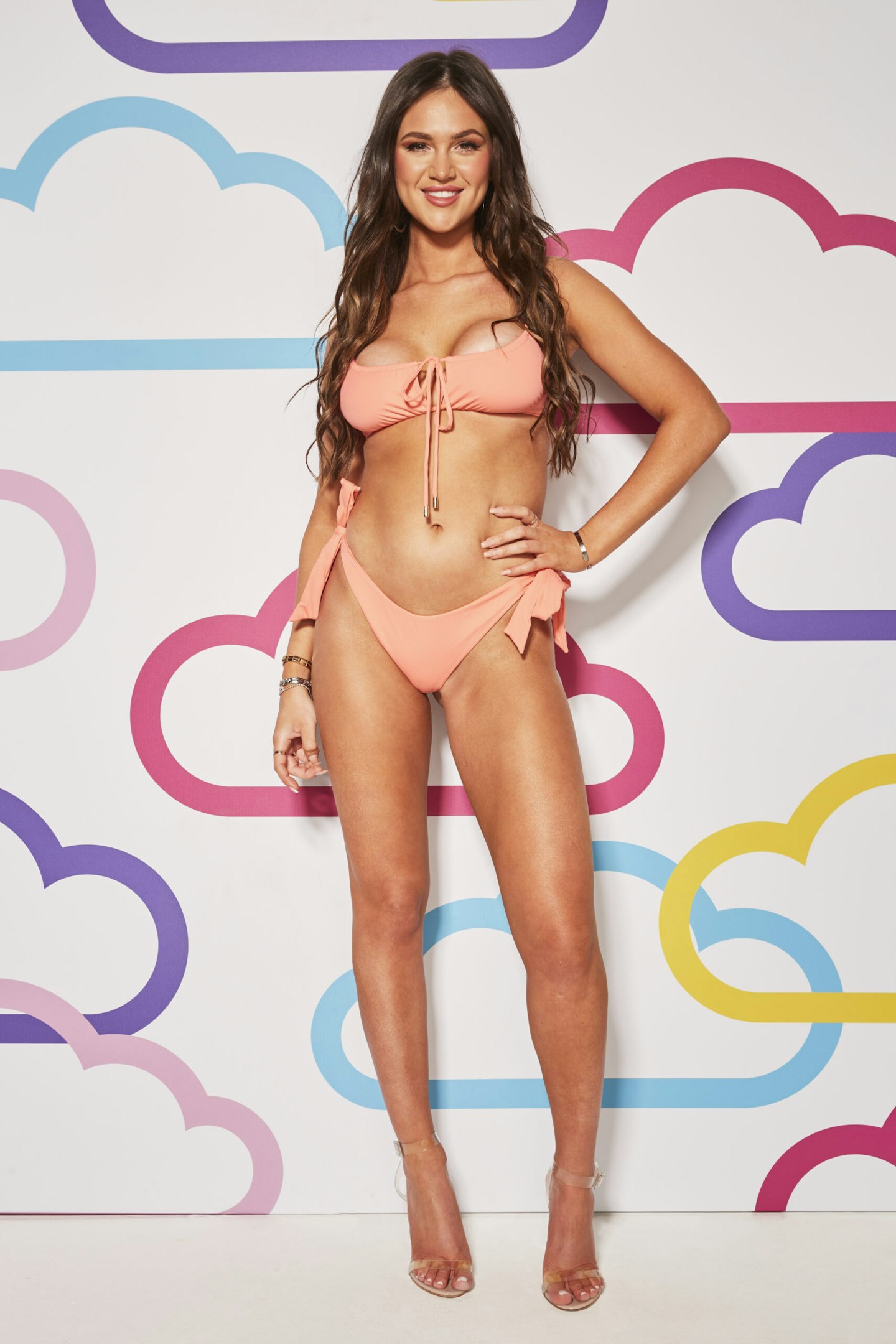 The 20-year-old payroll administrator (former - let's face it) is giving us serious Gemma Owen 2.0 vibes and we cannot wait to see the boy's heads spin right off their shoulders watching this one walk into the South African villa in slow mo next week.
Not a huge amount is known about this stunner just yet – other than she's done a predictable bit of spring cleaning on her socials to stop journos like us from getting a whiff of anything saucy.
With that being said, we do know that her family and friends would describe her as "energetic".
In a recent interview, she said, "I'm always running around singing and screaming. My parents are always like, 'Shut up!' I work from home all day so I don't really speak to people in person for two or three days a week, so when my father comes home, he'll want to sit down and chill out, and I'm there chewing his ear off! I would definitely say I am a chatterbox."
Interestingly, in the same interview, Anna-May revealed that her mum is responsible for her going on Love Island. According to Anna-May, despite being just 20-years-old, he mama is keen for her to settle down and "find a boyfriend".
She revealed, "I want a boyfriend, I want to find someone who makes me laugh. I've been single for quite a while, my mother is bugging me, she's like, 'You need to find a boyfriend.' I'm just excited to try something new and I think going on Love Island is a good way to meet someone." So many eye emojis from us rn, that is all: 👀👀👀👀👀
Who is Anna-May Robey?
Anna-May will be one of the first Islanders to enter Winter Love Island 2023 on 16 January.
How old is Anna-May Robey?
Anna-May is 20 years old.
Where is Anna-May Robey from?
Anna-May is a Swansea girl, just like 2022 Islander Paige Thorne.
Does Anna-May Robey know Paige Thorne?
We're unsure yet, although it's unlikely, as she doesn't follow her on Instagram. Interestingly, she does follow 2022 winner Ekin-Su.
Anna-May Robey's worst date story....
According to Anna-May (and respect to her for admitting to this), despite her energetic personality, she once went out with a guy who fell asleep DURING THE DATE. She revealed, "I went on a date once and I never saw him again. We went for food and shared a bottle of wine. As I was speaking to him he fell asleep! I had to clink his wine glass to wake him up."
That would be a drink to the face in the Villa, right? RIGHT?
What is Anna-May Robey's Instagram?
You can follow Anna-May on Instagram at @annamayrobey.
Love Island starts at 9pm Monday 16th January on ITV2 and ITVX