We do love us some Olivia Hawkins here at heatworld. Let's be real, she was the sugar and spice that kept winter Love Island 2023 naughty and nice. As such, we LURVE this queen immeasurably; man or no man, lip filler or no filler. She's beaut and she's goals – and that's just her signature high pony.
It seems that our Liv is having somewhat of a life clearout since exiting Love Island on day 45. We recently reported that Liv had parted ways with her Casa Amor eye candy Maxwell Samuda, so that's the man ditched, and now it seems she's gone and ditched the filler in her upper lip, too.
Yep, our Liv took her Instagram Story this week to reveal that she had chosen to have her upper lip filler dissolved. She captioned the post, "Had my top lip filler dissolved today. Been wanting to have it done for a while. Let me know if you guys want a video on how it was!"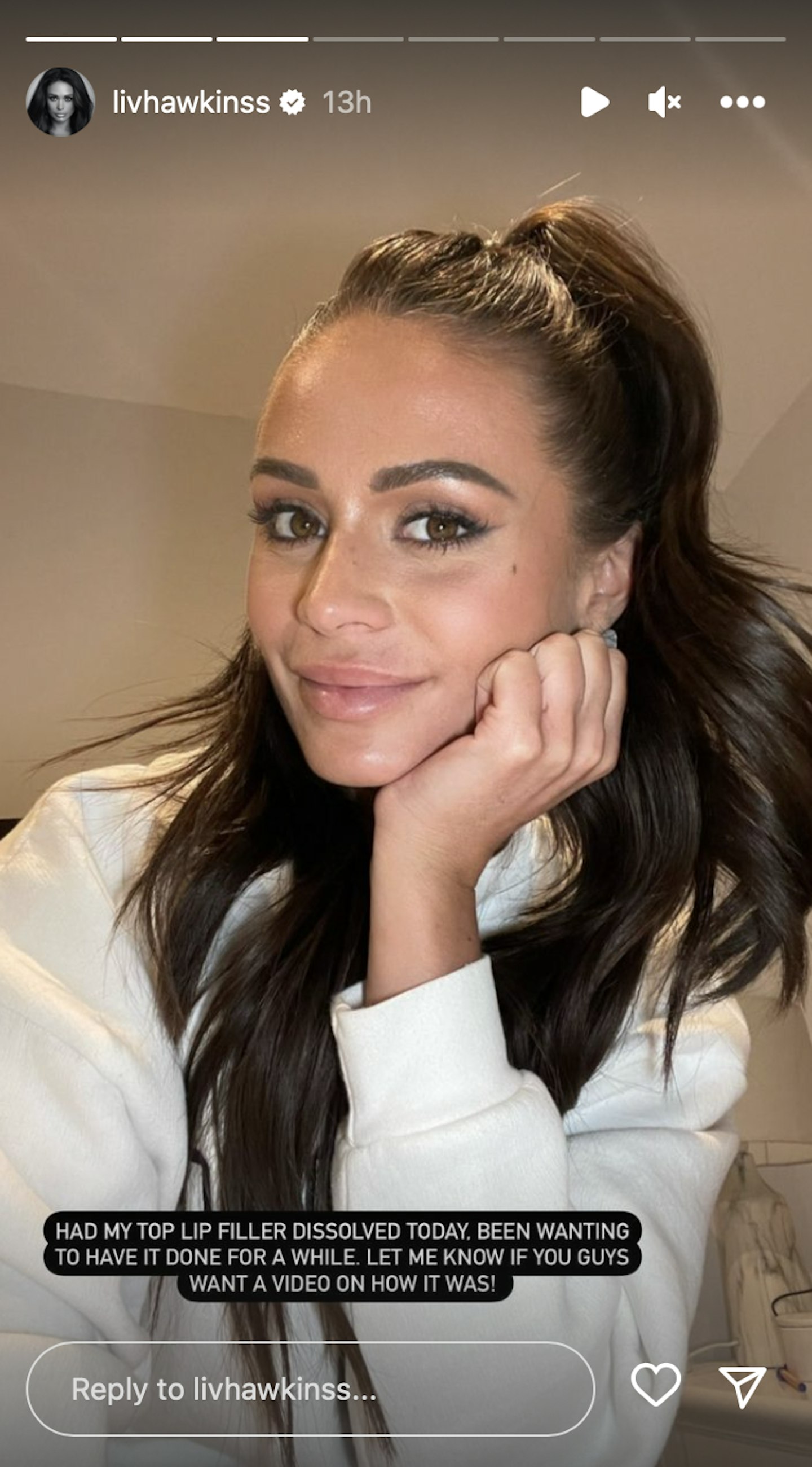 It's quite the transformation, but obviously she still looks stunning af. Oh, and yes, we absolutely do, Liv.
Anyone else getting brunette Tasha Ghouri vibes now?
Haris Namani predicted Olivia Hawkins and Maxwell Samuda split
On Thursday 16 February, during what was an extremely dramatic fire pit meeting, dumped Islander (and Olivia's OG villa ex might we add) Haris Namani took part in a Q&A on his Instagram.
Naturally, one of his followers quizzed Haris about his thoughts on Olivia's decision to pair up with Maxwell Samuda and he didn't hold back – he also kind of predicted that it inevitably wouldn't work out.
The fan asked, "Do you think Maxwell and Olivia make a good couple?"
Haris' response wasn't a particularly supportive one as he replied, "No just the fact that Liv said about Kai being in the bottom 3 times is a bit weird and is she doing it just to stay 🤯👀."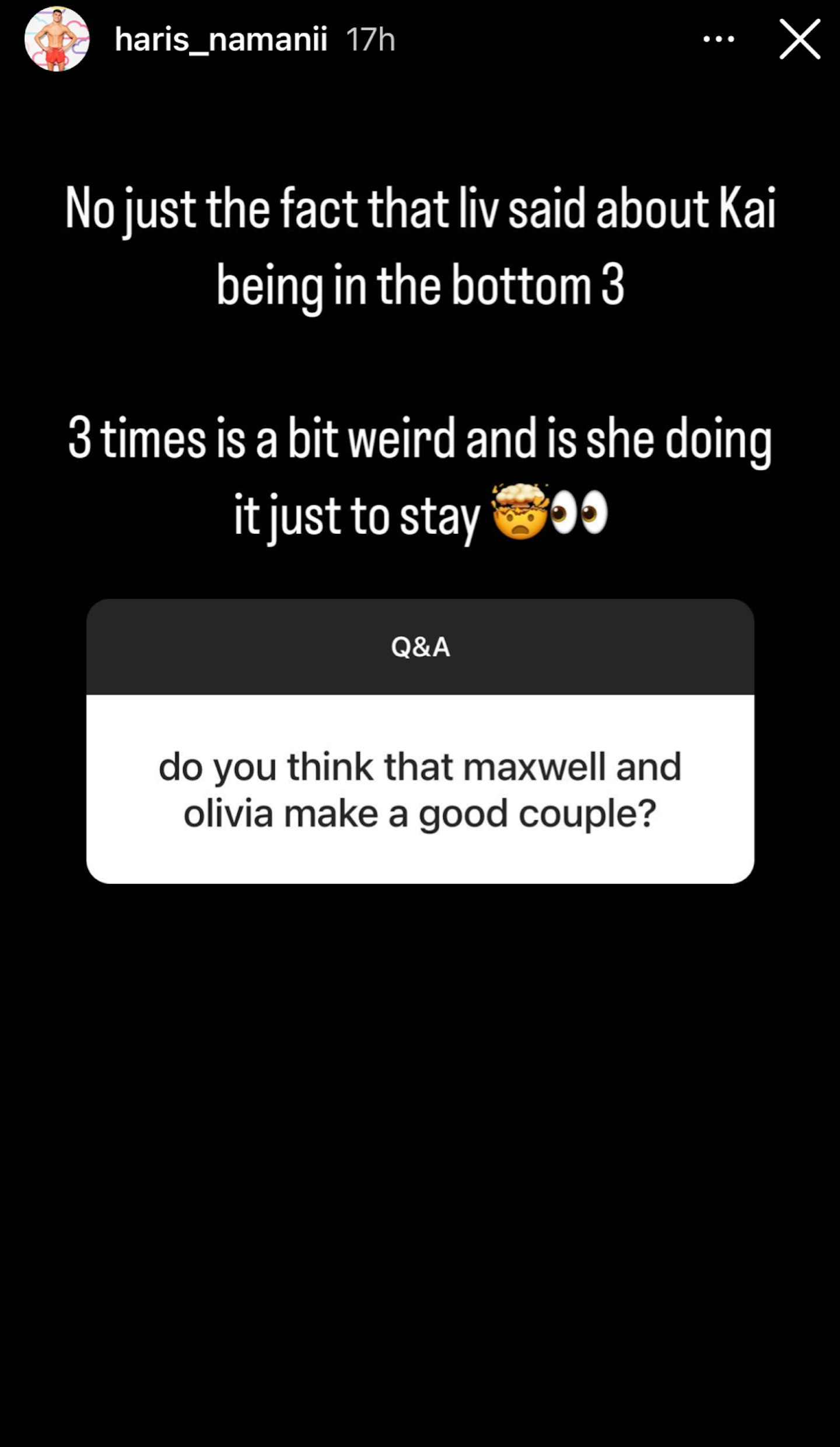 One might take this comment as that of a scorned lover seeing as it didn't take long Liv to move on from Haris once he was kicked off the island, but it appears that Haris isn't the only one with this mindset.
When Olivia confessed that little nugget about her and Kai being in the bottom three during her Casa Amor stint, social media was rife with tweets declaring her a game player.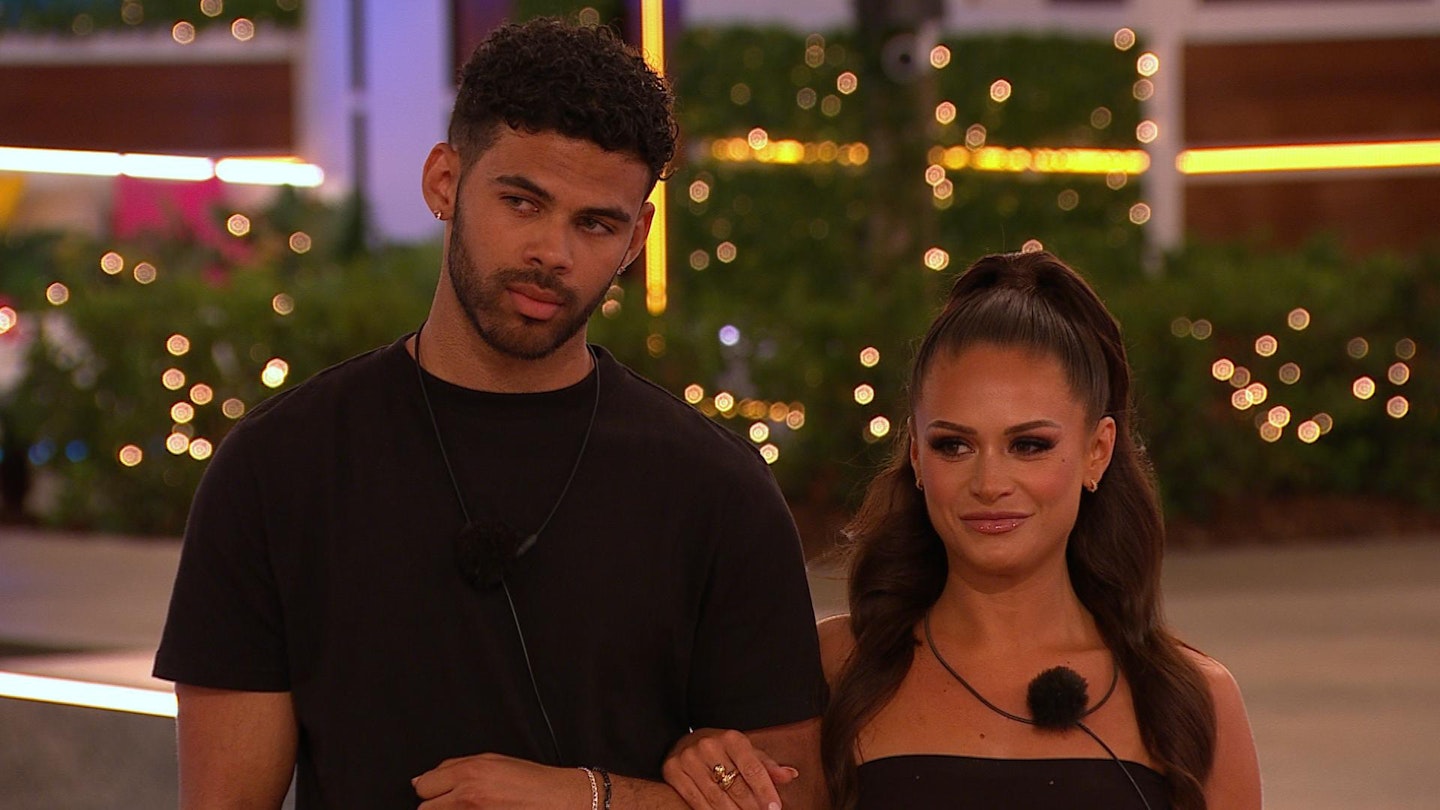 One viewer remarked, "Did Olivia just say that she had seconds thoughts about Kai because he was in the bottom three? Is she really letting us know out of her own mouth that she's that fake? #loveisland."
Another tweeted, "Olivia wanted to jump ship as soon as she ended up bottom 3 with Kai, she's such a game player #loveisland."
Want to know more about the latest Islander? Without further ado...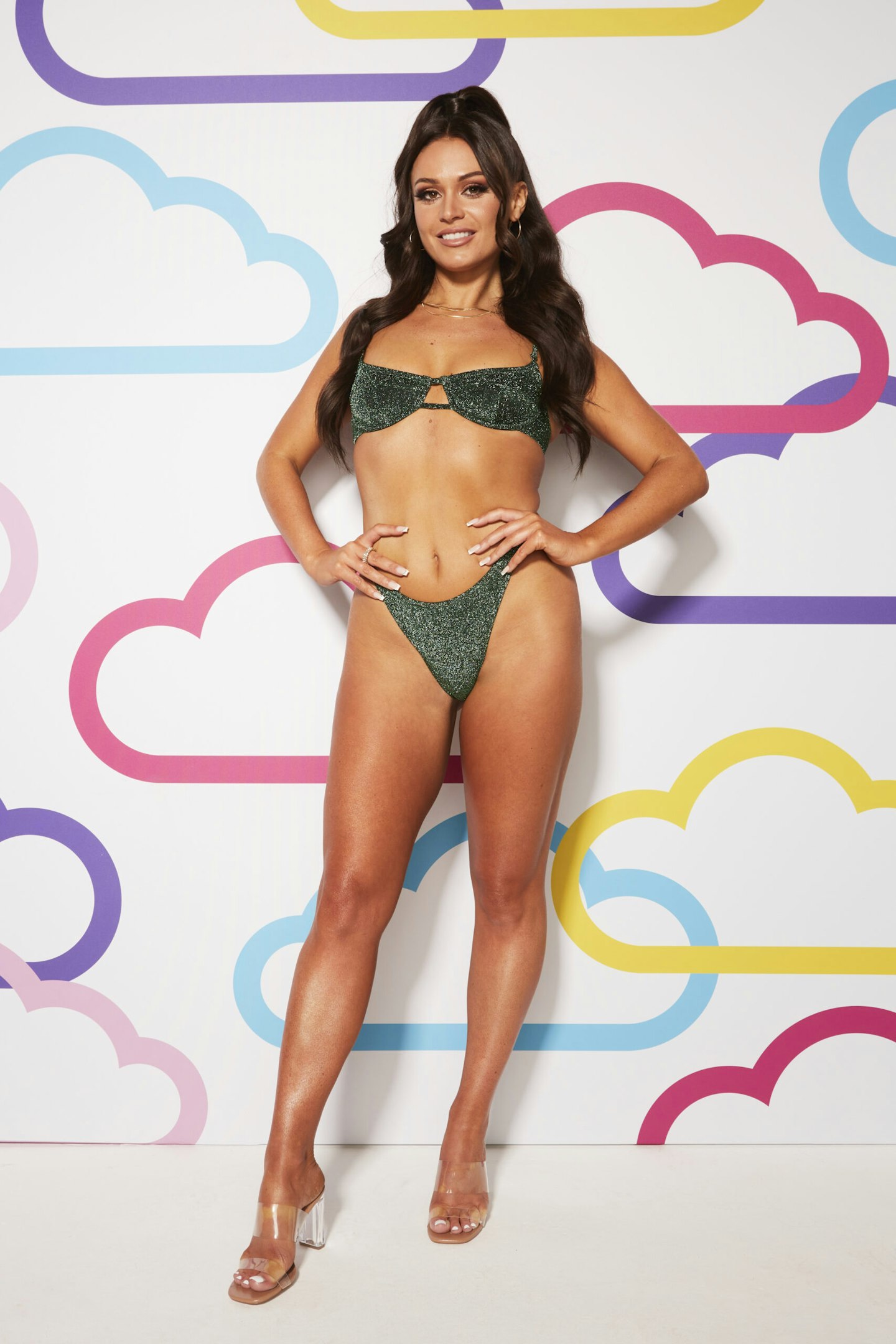 Olivia Hawkins on Love Island
Olivia was an Islander on series 9 of Love Island (based in South Africa). Olivia entered the villa on day 1 and was dumped from the island on day 45. During her weeks in the villa she coupled up with Will Young, Tom Clare, Haris Namani, Spencer Wilks, Kai Fagan and Maxwell Samuda.
Before entering the villa, Olivia claimed that her friends call her "the queen of situationships" and, in reference to past romances, she admitted, "They'll treat me like their girlfriend - just never with the label."
This had, Love Island 2022 finalist and podcast host, Indiyah Polack feeling "bad," for the actress and ring girl.
Chatting on Love Island: The Morning After podcast, Indiyah told co-host and ex-Made in Chelsea star Sam Thompson, "I just feel like the way you're speaking you are setting yourself up to be played."
Indiyah discussed the concept of the "girlfriend experience" (you do everything a girlfriend does without ACTUALLY being their official girlfriend, that'll be a no thanks from us) and although Indiyah thought Olivia had messed up by "showing people, unfortunately, what not to do," Sam insisted, "I think that makes her quite relatable to people."
Who is Olivia Hawkins?
Olivia is a Love Island 2023 winter contestant.
Describing herself she admitted, "I'll bring fun, vibes, I'm a very confident, bubbly person…. maybe a little bit of drama!"
How old is Olivia Hawkins?
Olivia was born on 20 June 1995, making her 27 years old.
Where is Olivia Hawkins from?
Olivia is from sunny ole' Brighton.
What is Olivia Hawkins' job?
An actress and a ring girl, Olivia has starred in movies with action star Jason Statham and, even cooler, she was a body double for iconic British actresses Michelle Keegan and Emma Watson.
Oh, and she's even appeared in a James Bond film alongside Daniel Craig. Pretty major.
Why did Olivia Hawkins go on Love Island?
Opening up before walking into the villa, she admitted, "I'm 27 and I've never been in a relationship so I feel like now I'm really ready to settle down and hopefully find the love of my life."
Does Olivia Hawkins know any celebrities?
Speaking about her career before entering the villa, Olivia said, "I did a film with Jason Statham and had a nice 10 minute convo about life. I've been a ring girl for KSI, I played a waitress in James Bond with Daniel Craig and I've also been a body double for Michelle Keegan and Emma Watson."
Does Olivia Hawkins have Instagram?
You can follow Olivia at @livhawkinss.
WATCH: 'I Really Felt For Lana' Olivia & Maxwell Clear Up Love Island Drama | Heat Dates