This year's series of Love Island has been a tumultuous one. Sure, it's a dating show, but half of the drama has stemmed from the friendships between the contestants.
Contestants would usually walk away from the villa with plenty of platonic bonds in previous years even if they didn't find romance, but when it comes to the 2023 lot there seems to be more fallouts than friendships.
Take Molly-Mae Hague and Maura Higgins from Love Island 2019 for example, they're still BFFs and are constantly showing love and support to each other on social media as well as in the real world.
Not to mention the friendship formed between Millie Court and Chloe Burrows from Love Island 2021, these two enjoy each other's company so much they even live together. Call us cynics, but we simply cannot see any of the contestants from this season having friendship bracelets welded onto their wrists forever.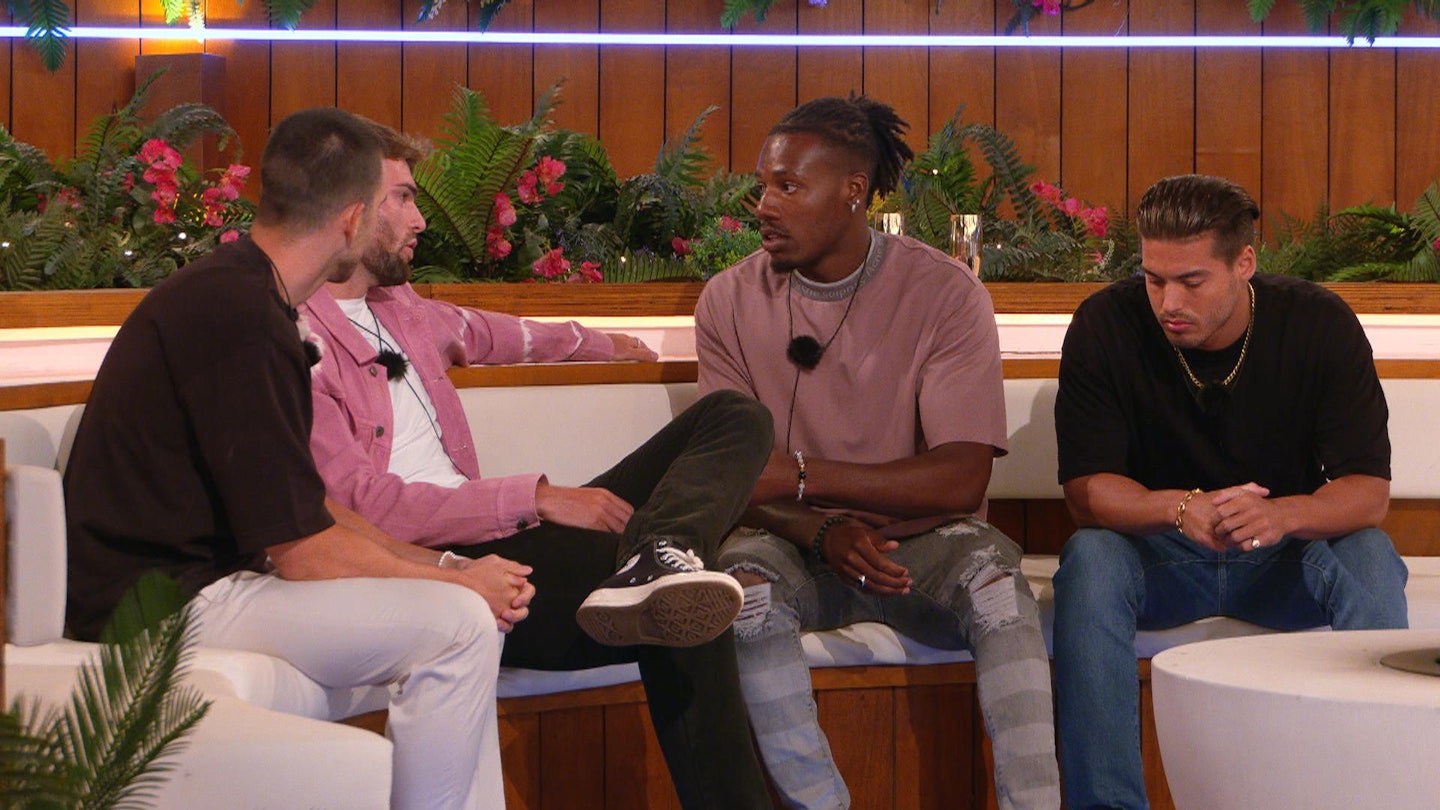 It seems we are not wrong in thinking this, as dumped bombshell Spencer Wilks was a guest on the Dr Richard podcast recently and admitted that there was in fact a divide in the villa. Oh, we love it when we're right.
Although Spencer started out positive by saying, "I think that everyone this year was very close, boys wise," he went on to confess, "There was a divide slightly with the whole Ron situation."
Spencer is referencing the way Ron Hall handled his now happy as Larry relationship with Lana Jenkins. Not all of the boys appreciated how Ron dealt with the matter, especially Shaq Muhammad who confronted the Essex boy on several occasions.
Spencer continued, "I think it was worse when you were in there rather than what you saw on TV."
WORSE? Goodness, it was awkward enough for us to observe on the telly, let alone sitting through the dramz in the villa.
How old is Spencer Wilks?
Spencer is 24 years old.
Where is Spencer Wilks from?
Spencer is from Bournemouth.
What is Spencer Wilks job?
Spencer is an E-Commerce business owner for a vibrator company.
Who is Spencer Wilks' famous cousin?
Spencer's cousin is actually UFC fighter James Wilks who won The Ultimate Fighter.
Not only that, but James is also a major vegan advocate and produced the famous Netflix documentary The Game Changers, which looks at debunking the myth that you can't be vegan and put on muscle.
What happened when Spencer Wilks was on Love Island?
Joining as a bombshell on day ten with Ellie Spence, Spencer coupled up with Olivia Hawkins before being dumped on day 19 alongside Australian contestant Aaron Waters.
Does Spencer Wilks have Instagram?
Yes, Spencer does have Instagram, his account is @spennywilks.
WATCH: 'We Kissed A Few Times!!' Layla And Cynthia On Unaired Casa Amor Drama