It's not uncommon for a Love Island star to return to the outside of world and undergo some sort of dramatic hair/body/style transformation. Their looks – although often inhuman – have remained fairly stagnant and predictable during their weeks in the villa, so a switch-up makes sense (especially considering the onslaught of brands offering the UK's newest stars their services for free).
It's also a nifty way to grab headlines, and as journos, we can safely say, we do bite every time, so fair play to them.
The majority of these transformations absolutely rock our world (well, our Instagram feeds), but a small fraction do unsettle us and leave us scratching our heads – cue Love Island winner Kai Fagan's recent, erm, hair and beard transformation.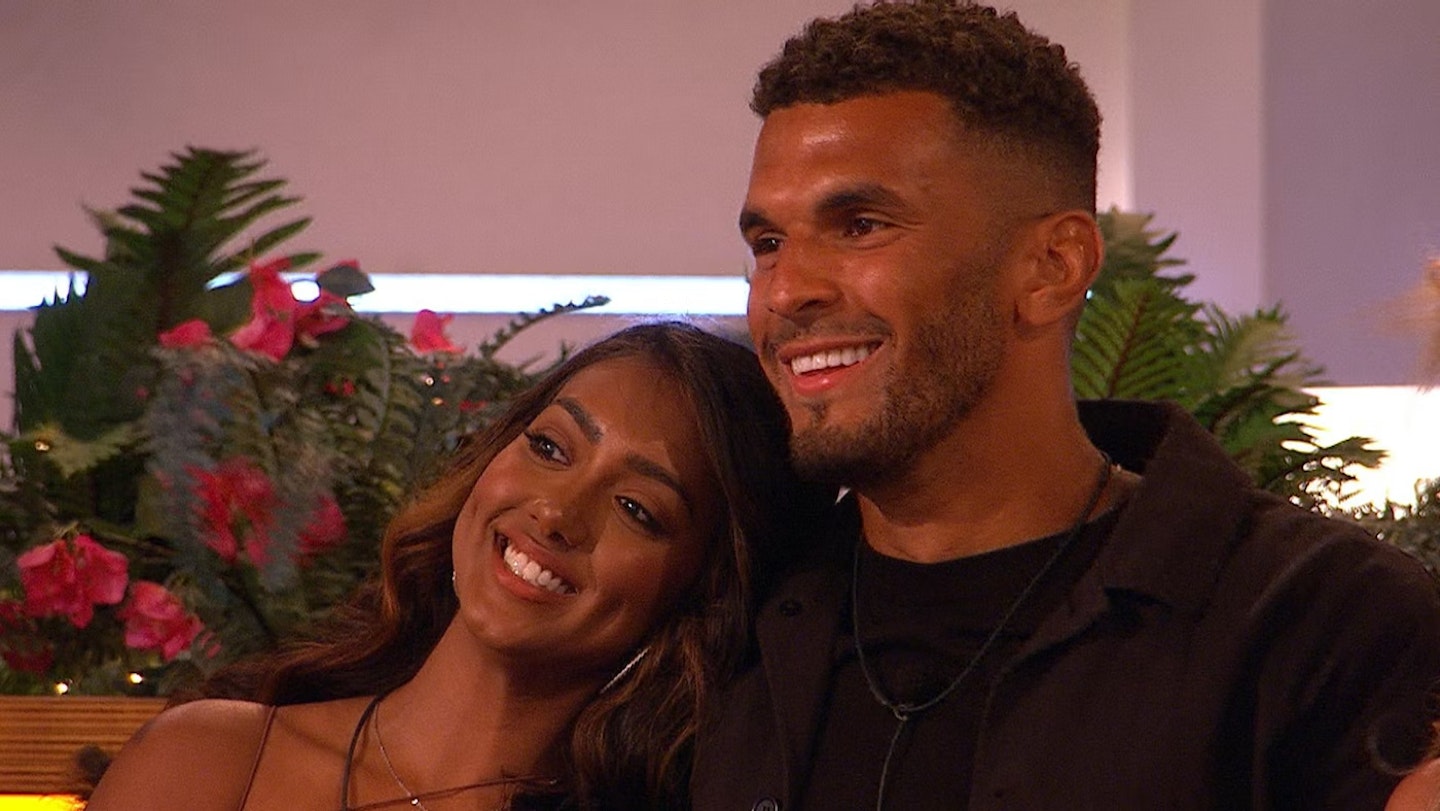 The PE teacher turned £50,000-richer reality star recently posted a series of snaps of himself supporting runners at the Manchester Marathon – while out for a walk with his adorable pup, Tilly – this weekend. Included within the small photo dump was a snap of hunky Kai sporting a FAR more mature look than we're used to seeing on him.
A look SO mature, in fact, that one fan asked, "Why do you look like Wayne Lineker 😂", while another commented that the new look was "scary".
Fellow Love Island star Casey O'Gorman decided to throw some shade, commenting, "You look like your dog in that last pic 🤣🤣🤣," and even his girlfriend Sanam Harrinanan added, "Awww.. Tilly makes this picture beautiful ☺️🥰😂." Savage.
To be fair, he has aged himself significantly with this new look – because he's done it using one of those AI ageing apps, hasn't he? Sorry. The app has magically filtered a greyish tint over his his dark hair and given him a big white beard while out and about with his dog. But, to be fair, though, Kai does look like Wayne Lineker here – and just to stress, we're still outrageously here for that.
In fact, Daddy Kai can stay, as far as we're concerned.
Kai captioned the series of images and videos, "Congratulations to everyone that's run in the @manchestermarathon… still trying to convince people I'm going to look good old..😂."
Those who follow Kai's socials closely will know that he is somewhat a fan of this app.
Consider us convinced, #DaddyKai.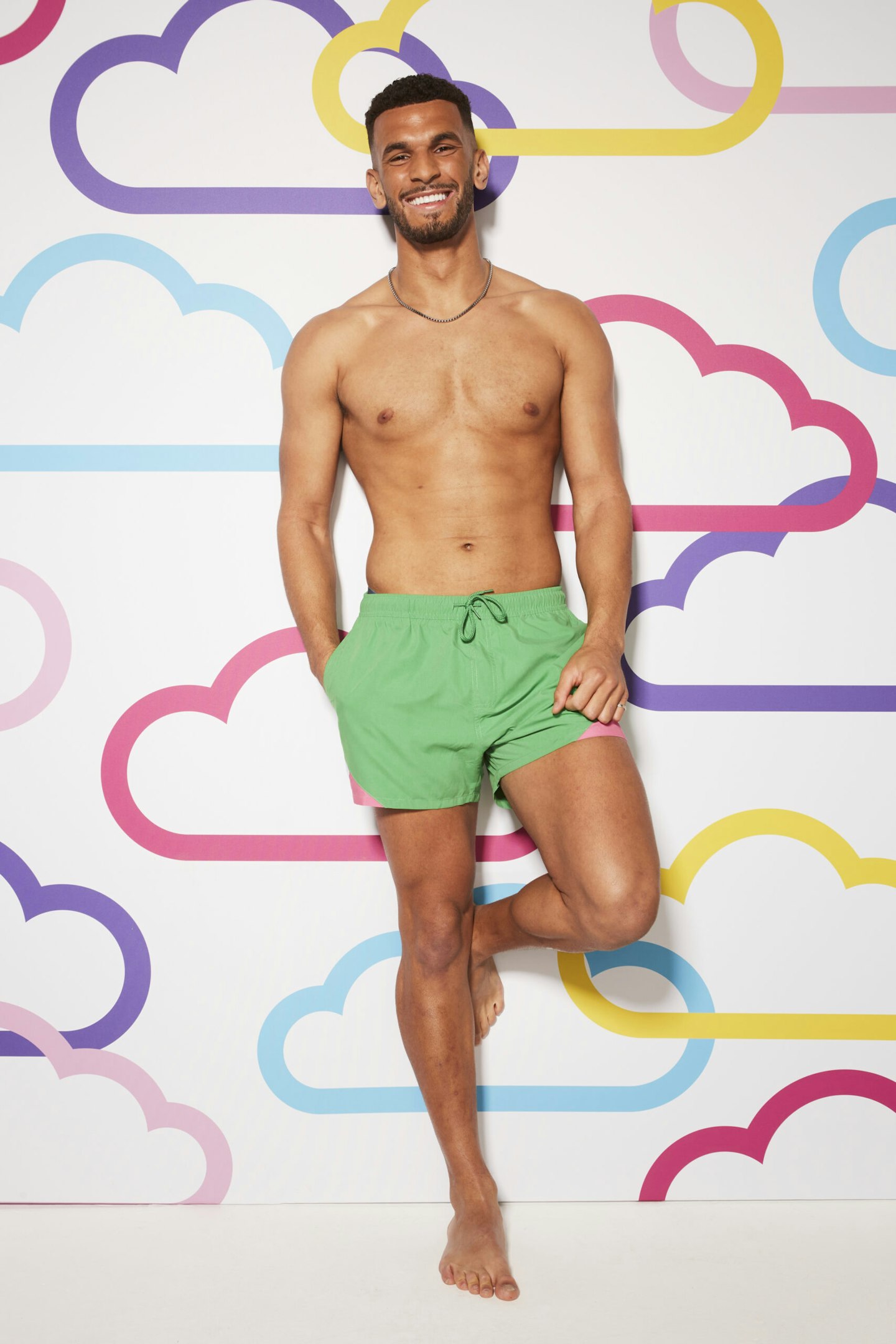 When was Kai Fagan on Love Island?
Kai Fagan was one of the first contestants announced for Winter Love Island 2023. He went on to win the series with his now girlfriend, Sanam. During his time in the villa, he also coupled up with Tanyel Revan, Anna-May Robey, Samie Elishi (remember THAT hot minute?), and Olivia Hawkins.
How old is Kai Fagan?
Kai was born on 1 May 1998, making him 24 years old.
Where is Kai Fagan from?
Kai is from Manchester, although he's also a Jamaican citizen.
Is Kai Fagan still a teacher?
Kai has an impressive THREE degrees and teaches science and PE. He plans to return to teaching in some capacity in the future, following his Love Island win.
In his exit interview, he said, "Before I came in here (the Love Island villa) I wanted to start up a business and help kids get into physical activity.
"I don't want to turn my back on teaching, working with young kids and think I will use some of that to do that. I am not sure yet in what capacity."
Does Kai Fagan play rugby?
Yes, in addition to being a teacher and reality star, Kai is also a semi-professional rugby player for Burnage RFC. Talk about a man that can do it all...
What is Kai Fagan's Instagram?
You can find Kai at @kaifagan.
WATCH: 'I'll Snog Her Anywhere!' Kai & Sanam Share Love Island Secrets | Heat Dates