Winter Love Island's Jordan Odofin and Casey O'Gorman entered the villa as the show's latest bombshells on 2 February – right around the time OG Ron Hall's head was turning for the hundredth and something time by anyone who wasn't Lana Jenkins. Honestly, we feel sea sick just looking at him at this point (no shade, just facts).
Naturally, as we wait for the next 75 bombshells to enter the villa (and the 75 in line after that), we've been looking into our two new boys to see if there's anything earth-shattering you lot need to know about them; like if one of them is a secret rapper who released a pretty decent song and music video THE DAY before he entered the villa.
We're, of course, talking about Casey – no, not really. We're talking about 6ft5 shredded hunk, Jordan – sorry, Casey, not with that 90s boy band hair.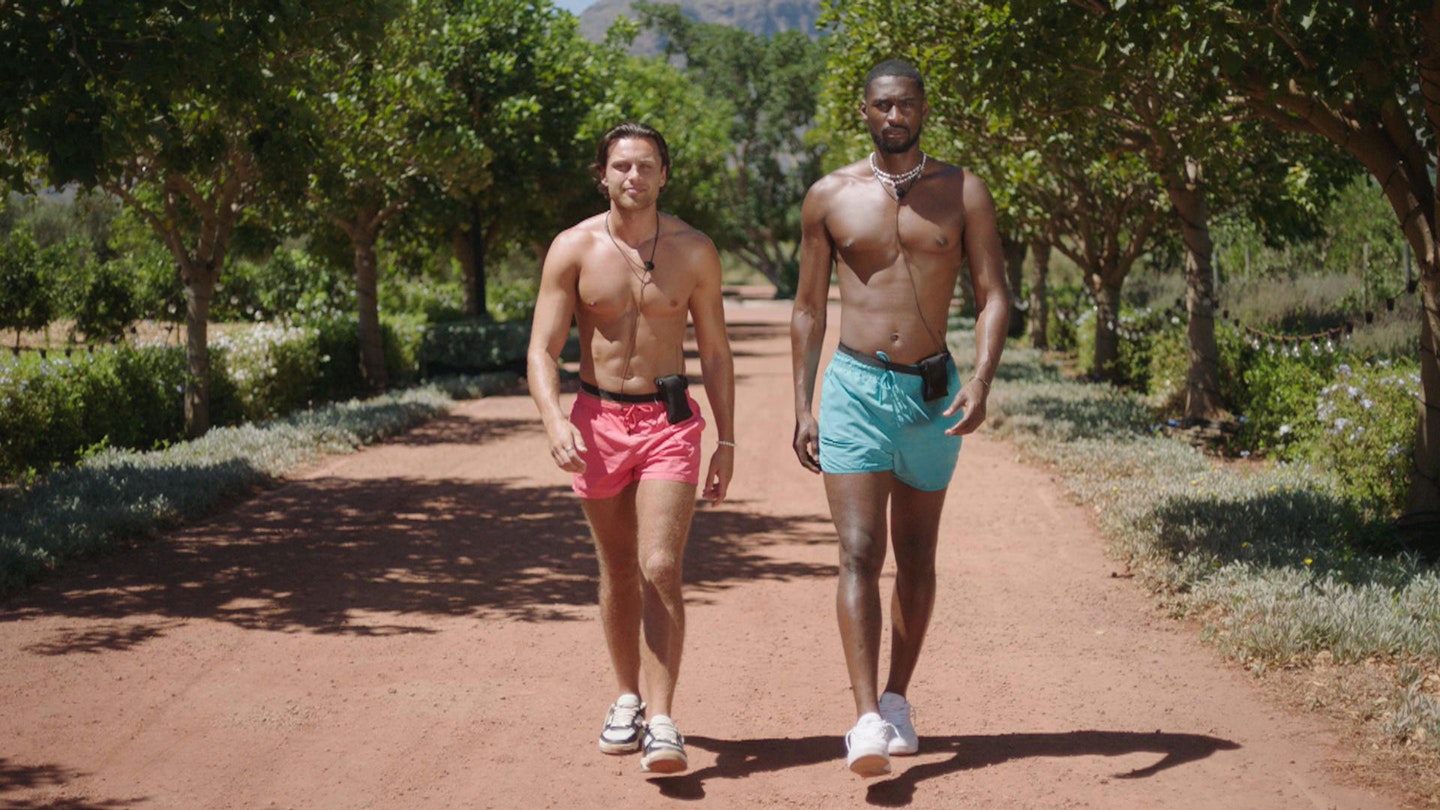 Yes, it turns out giant bombshell Jordan had a secret rapping career before entering the Love Island villa last week. Jordan – whose rapper name is JO – released a new song (and accompanying video) with fellow rap artist, Nellz. The video for their song, What Did You Expect, has been viewed thousands of times on YouTube (mainly by us) since Jordan entered the Love Island villa. Hmm.
Naturally, a fair few Love Island fans are feeling a tad cynical towards the artistic timing of this fresh track drop; considering the video was released the day before the bombshell entered the Love Island villa. Once more for the people at the back: THE DAY BEFORE.
One Love Island fan wrote, "Good timing in releasing this 😂."
Another commented, "2 days ago ?????"
Naturally, the timing does make you think. Is Jordan really in the villa to find love? Or is he in the villa to find love AND propel his platform? If it's the latter, we kind of respect the hustle. It's safe to say no one really goes on Love Island JUST to find the one. And if this hunk can blag hundreds of thousands of YouTube views AND Ellie Spence (who coupled up with Jordan on Sunday 5 February) in one smooth move, then win win. We could totally see these two walking the red carpet hand in hand at the GRAMMYs one day, tbf.
Need more tea? Fine. Prior to entering the villa, Jordan had already been linked to one of the shows most iconic Islanders. Jordan is the same height as another bombshell Tom Clare and, of course, everyone's favourite love rat/villain/lothario/heartbreaker Adam Collard – sorry, that's the link.
Where are the ITV producers finding these ludicrously tall and ridiculously handsome men?
Luckily for the girls in the villa, it would seem that the only thing Adam and Jordan have in common is their colossal height.
Whereas Tom has already been compared to Adam in a string of hilarious, if a tad harsh, tweets that declare Adam is the "ultimate Love Island villain" and that Tom "is this year's Adam Collard. Welcome to Destiny's Chaldish."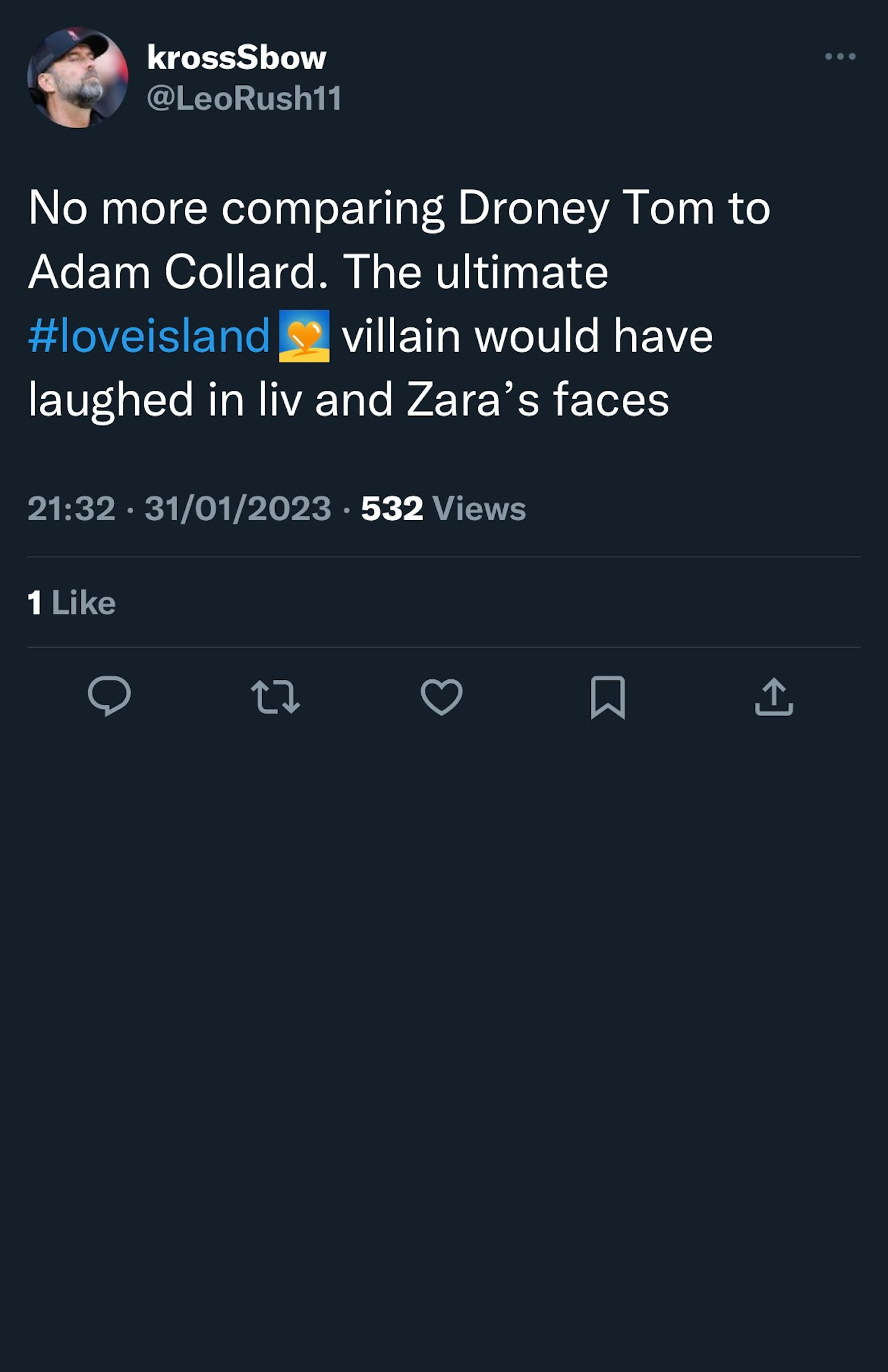 For those of you who don't know, "Destiny's Chaldish" is the collective name of the male Islanders who have a tendency to misbehave, break hearts and cause unnecessary (debatable because what is Love island without the chaos?) drama.
It all started during Love Island 2019 with Michael Griffiths when he continued to yell that Amber Gill was "CHALDISH".
Destiny Chaldish soon grew when Jordan Hames and Danny Williams joined the group and by the looks of things (according to Twitter and Love Island fans that is) Kai Fagan is set to be the latest recruit.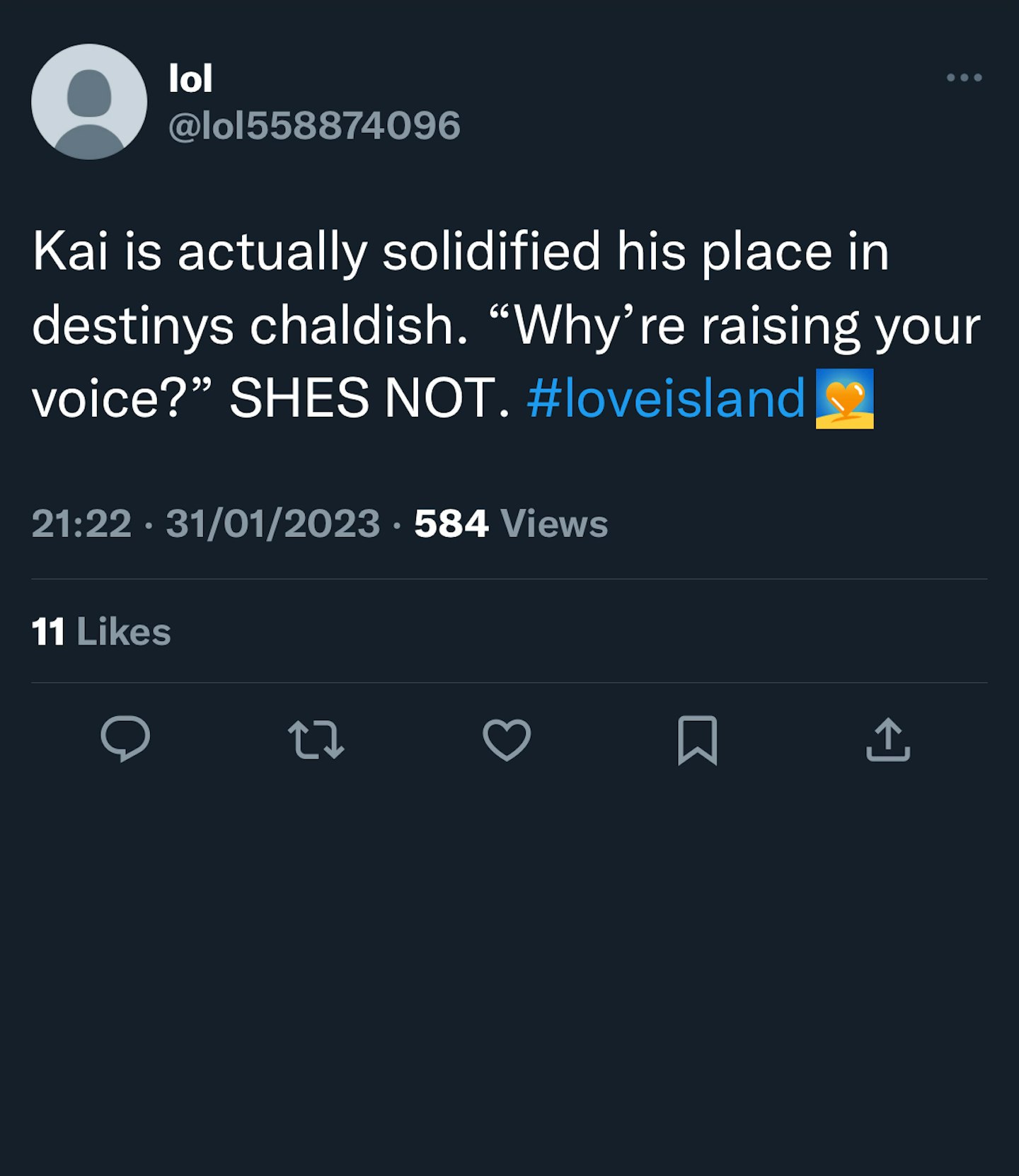 Here's hoping Jordan won't be another member of Destiny's Chaldish because we don't think we could handle another good guy gone bad.
Check out what we know so far about the latest bombshell.
Who is Jordan Odofin?
Jordan is the latest bombshell to enter Love Island alongside Casey and is already popular in the villa and on social media.
How old is Jordan Odofin?
Officially now the oldest, much to the delight of Olivia Hawkins, Jordan is 28 years old.
What does Jordan Odofin do?
He is a senior HR advisor, strong emphasis on the 'senior', apparently. He is also an aspiring rapper.
Where is Jordan Odofin from?
London born Jordan believes this will help woo the Love Island ladies, "I'm going to bring my London swagger, not many of the boys in the villa are from London."
What is Jordan Odofin bringing to Love Island?
Jordan is most certainly bringing confidence to the villa and we are here for it.
"I'm 6'5 so I'm tall and I've got a good physique.
"I've got a good dress sense - and apparently I'm easy on the eye, too," he admitted.
What kind of girl is Jordan Odofin after?
Jordan isn't afraid of a feisty female and it's a breath of fresh air, "I need a girl that can put me in my place, therefore I've got my eye on all the strong women in the villa!"
Why is Jordan Odofin single?
Half because he wants to be and half because he is a tad particular, Jordan confessed, "I'm single by choice.
"I'm very picky in terms of what I like, if someone does something that I think is an 'ick' then I'll be off. I want to go into the Villa and build a genuine connection with no distractions."
Does Jordan Odofin have Instagram?
Sure does, follow him here @snapsofjords.
Don't forget that their social media accounts are not currently being manned by anyone but you can still give them a follow and throw a few like their way.
Love Island airs tonight at 9pm on ITV2 and ITVX.
WATCH : "I Wanted To Scream" Love Island's Anna-May And David On Ron And Lana | Heat Dates