Jamie Jewitt joined Love Island 2017 in the later stages and he had his heart set on finding 'The One.'
We saw him and Camilla Thurlow growing closer and looking like something out of actual La La Land in the bloody final.
But who is this Prince Charming who quite literally swept Camila off her feet? And what's he up to these days?
Let's have a gander...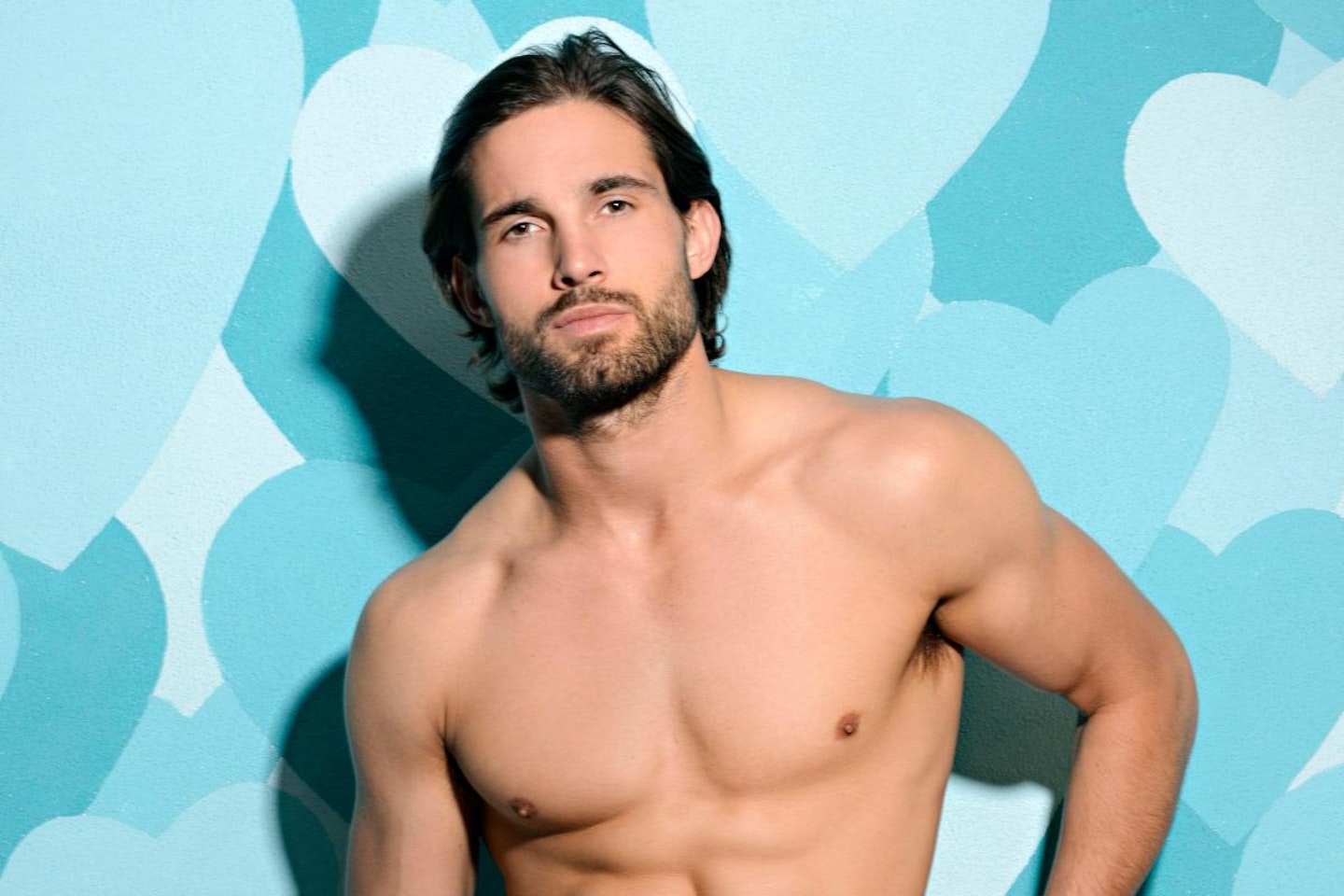 Who is Jamie Jewitt?
In short, he's Love Island 2017's runner-up and he worked as a model.
Who has Jamie Jewitt modelled for?
Everyone from Calvin Klein to Tom Ford. So yeah, pretty big time.
How old is Jamie Jewitt?
He's 31 years old.
Who did Jamie Jewitt couple up with in the villa?
After initially taking Amber Davies and Tyla Carron dates, he then coupled up with Camilla and the rest is history.
What happened to Jamie in the Love Island villa?
He arrived late and was pretty set on Cam from the start after watching the show. We don't blame him. They bonded over their passion for reading, and on her birthday he spelled out Happy Bday Cam in avo on toast and we literally died from the cuteness.
#TeamJamilla
Are Jamie Jewitt and Camilla Thurlow still together?
They sure are and other than Jess and Dom Lever, they're the only Love Island 2017 couple still together.
Did Jamie Jewitt and Camilla Thurlow win Love Island 2017?
Despite being one of the only remaining couples, Jamie and Camilla actually came runners up on Love Island back in 2017. The actual winners were Kem Cetinay and Amber Davies.
Do Jamie Jewitt and Camilla Thurlow have any children?
Jamie and Camilla welcomed their first child into the world in October 2020. Announcing the amazing news, Jamie wrote on Instagram, "Nell Sophia Jewitt, 6.5 lbs, 27/10/2020 4.32am.
"After all of life's ups and downs I can honestly say this morning brought on a monumental change of perspective. From this day forward I promise to be the very best version of myself for you and your mum and do my best to give you both everything you could possibly ask for ❤️".
Are Jamie Jewitt and Camilla Thurlow engaged?
Several months after welcoming baby Nell into the world, Jamie popped the question to Camilla and their daughter had the cutest baby grow that said 'Mummy will you marry my daddy?'. So cute.
And of course she said yes.
"I'll fail miserably if I try to describe how I feel right now. All I will say is I have everything I need right here.
"I love these two more than anything. @camillathurlow I can't wait to call you my wife ❤️❤️❤️," he wrote on Instagram.
Has Jamie Jewitt been on TV before?
If you recognise him, you might just remember Jamie from E4 reality telly show Taking New York.
What's Jamie Jewitt doing now?
Shortly after their Love Island stint, Jamie and Camilla volunteered at a refugee camp and he even starred on his other half's documentary.
Nowadays he has a podcast with Jake Quickenden called It's Not All Dad and he's also an actor... Well, according to his Instagram bio.
What's Love Island Jamie Jewitt's Instagram?
He's lookin' fifty shades of bae over @jamiejewitt_.
What's Love Island Jamie Jewitt's Twitter?
@JamieLukeJewitt, honey.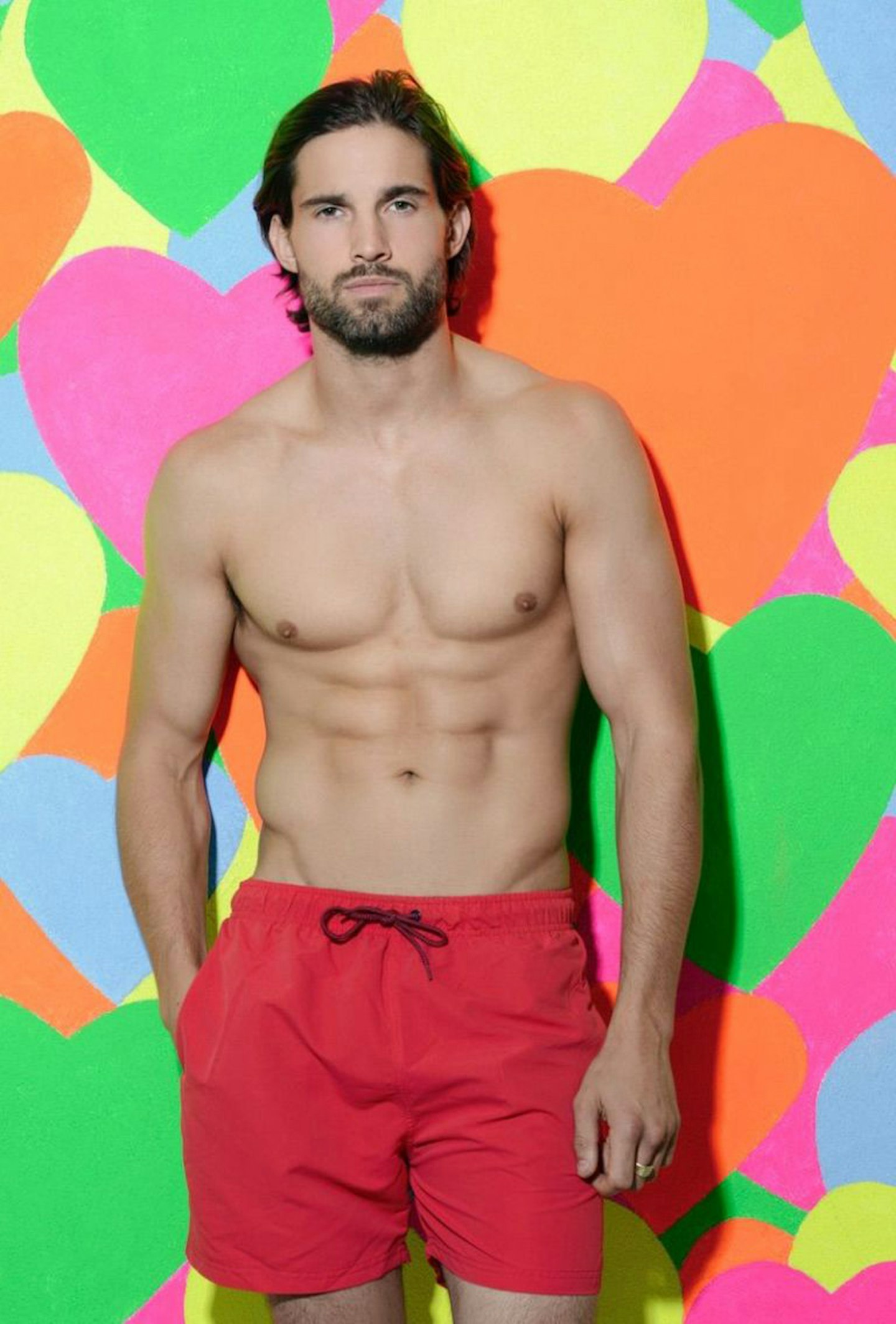 What does Jamie look for in a girl, then?
Jamie has admitted he likes "having fun" when it comes to girls, but that he is looking to settle down. He says "I like girls to be confident with themselves, intellectual, share the same interests." That's why him and Camilla bonded... they both LOVE books.
He also said, "I don't like materialistic girls because that's the opposite to me." Is he aware he is literally describing Camilla to a T? Even though he took Amber and Tyla on a date first, it seemed he saved the best till last as the sparks immediately started flying with Camilla.
WATCH: Camilla Thurlow on Love Island, Jamie Jewitt & childhood memories | Celebrity Scrapbook
READ MORE
You'll never guess what the Love Islanders are using as clutch bags on their dates
Who was Jamie Jewitt's girlfriend before Love Island?
Jamie said he's split up with his ex about six months before going into the villa. They were together for a year and a half. In an exclusive interview, one ex-flame, Georgia Leigh reveals all as she says "He is so lovely, girls throw themselves at him, but he cheats on all his girlfriends. He's a love rat and will admit it himself.
"He loves women and can't help himself". Ouch. Yet on social media, Jamie's own mother claimed they "never dated" and Georgia called her before the article was released admitting her words had been "twisted."
He also apparently dated TOWIE star Jess Wright and there's even been reports that he auditioned for TOWIE.