One thing we didn't expect from Love Island's iconic twist Casa Amor was for 21-year-old Welsh lad Liam Reardon – who up until now has been smitten with Millie Court – to have his head turned QUITE so quickly, but that's exactly what happened when he laid eyes on bombshell Lillie Haynes.
In Thursday night's episode, we saw Laura Whitmore descend onto the villa for the latest recoupling to see if any of the Islanders' heads have well and truly been turned during a break in Casa Amor. The episode ended on a HUGE cliff hanger, so we're going to all have to wait a whole day to see if Liam has decided to stick or twist with Millie.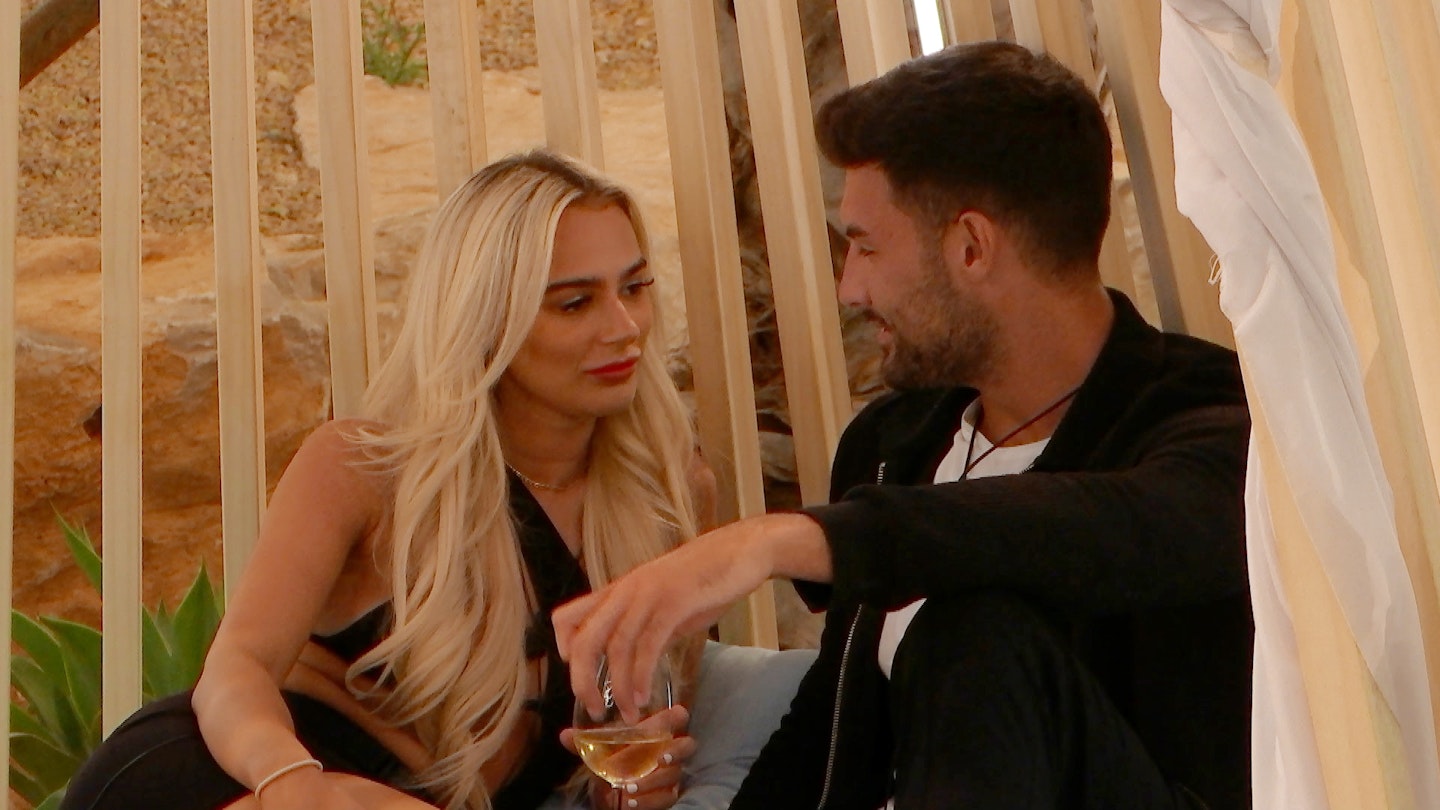 However, Love Island viewers were left SHOOK when they spotted Lillie wearing a gold 'Sagittarius' necklace around her wrist in Casa Amor. Yep, the very same necklace that Millie gave to Liam in his suitcase when he left for the second villa.
CHECK OUT how to follow the Love Island cast on Instagram, TikTok and YouTube
Millie famously was anxious about giving it to him as she wears it 'every single day' and Liam seemed thrilled by the gesture.
However, eagle eyed fans noticed that another new girl - Amy Day - had been wearing a similar necklace around her wrist. One viewer tweeted, "Shall we talk about the fact that the Sagittarius necklace Millie wears every day (in and out of the villa), that she gave to Liam as a sweet gesture of how she feels about him, was being worn around Amy's wrist last night?"
WATCH 'Liam Has Been Holding Out For Casa Amor' | Brad and Sharon Reveal Who's Really Playing The Game!
Look! More Love Island news!
EXCLUSIVE Love Island's Brad McClelland: 'I've spoken to Lucinda'
Love Island EXCLUSIVE! Brad McClelland: 'Liam was always holding out for Casa Amor'
Love Island viewers spot clues two Islanders are 'faking' their romance 😱
Another added, "FOR MILLIE TO WEAR HER SAGITTARIUS NECKLACE EVERYDAYYYY AND GIVE IT TO LIAM AND LIAM TO LOSE IT OR GIVE IT TO ANOTHER GIRL IS SOOOOOO RUDEEEEEEEEEE."
It's not known whether the necklace IS Millie's, but we reckon it is a HUGE coincidence, no?
This isn't the first time viewers have grown sceptical of the lads giving the girls in Casa Amor belongings that were left to them. Viewers were left furious after it appeared that Tyler Cruickshank hadgiven bombshell Clarisse Juliette Kaz Kamwi's robe that she gave him.
Millie has stayed completely loyal to Liam during the Casa Amor stint, admitting that she just wants him to "come home" but could be in for a big shock if Liam comes back to the main villa with Lillie in tow.